This is a sponsored post written by me on behalf of MrOwl.com. All opinions are 100% mine.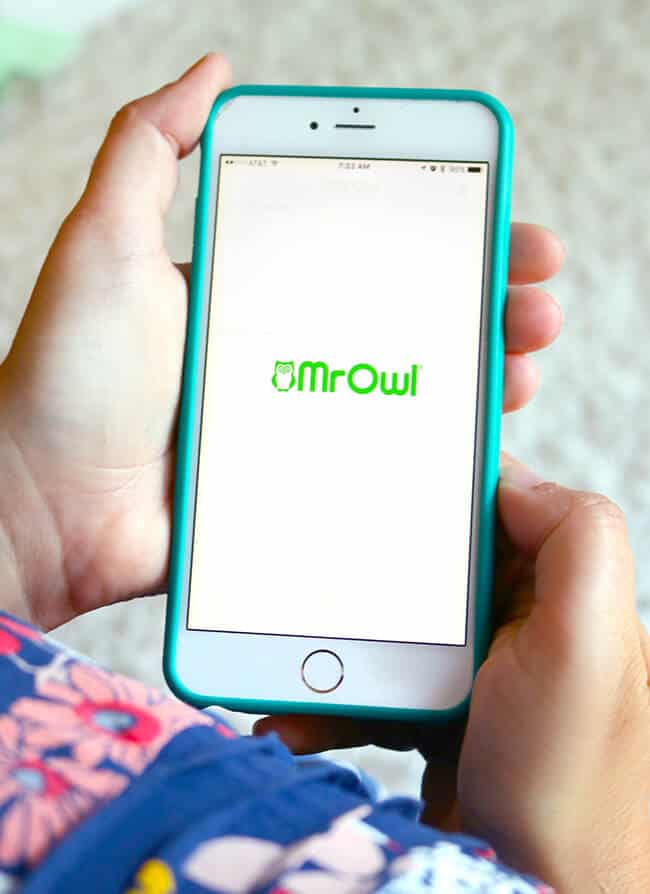 have you heard of the new app, MrOwl? it's a new app that can help you organize all the web links, photos, and cool things you find online into one place...right on your phone or computer. think of it as a home for all of your interests. and best of all, it's FREE.
when i heard about MrOwl app, i immediately thought...this will be a great way to help others enjoy the OC and Southern California. for almost 10 years i have been sharing Orange County lifestyle on the blog and on my social channels. and there are other local bloggers that doing the same thing. there is a lot of great content out there...would't it be great to keep it organized? by using MrOwl, you could help organzine everything.
so, i went ahead ahead and set up my own account on MrOwl. i added branches to my tree with categories of things found in Orange County.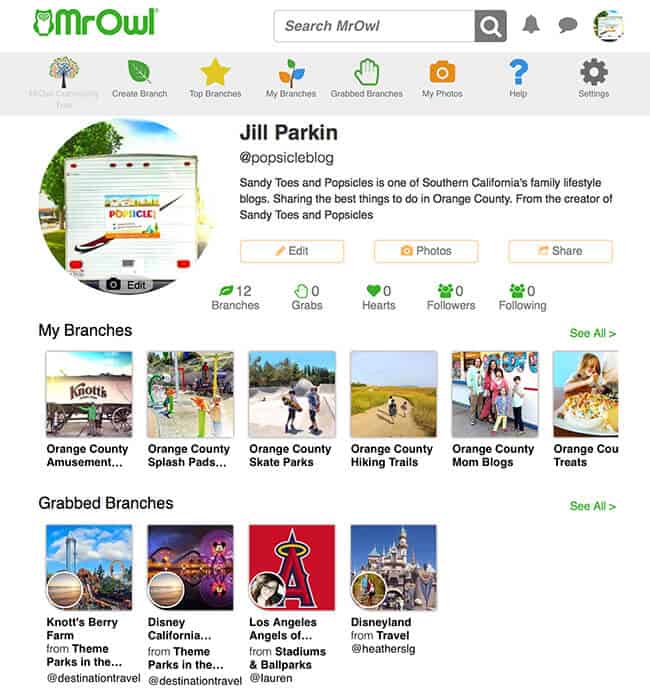 i made a branch for Orange County Museums...a branch for Orange County Beaches....a branch for Orange County Eateries and more.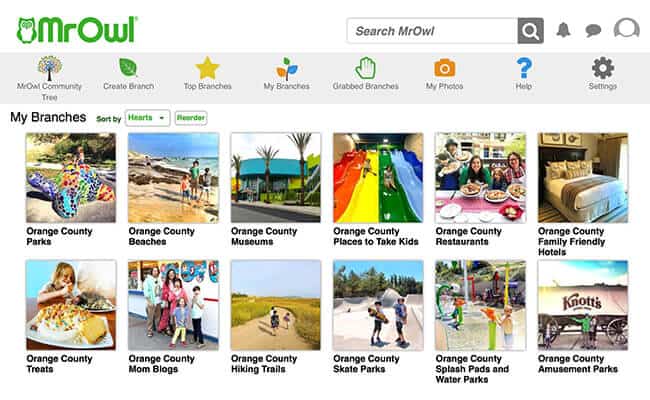 within the branches i have added links and photos that correspond to that category. now, whenever i find something interesting that happens to do with the category on one of my branches, i can simply add it. everything i find that i love in that category will be located on that branch. cool huh!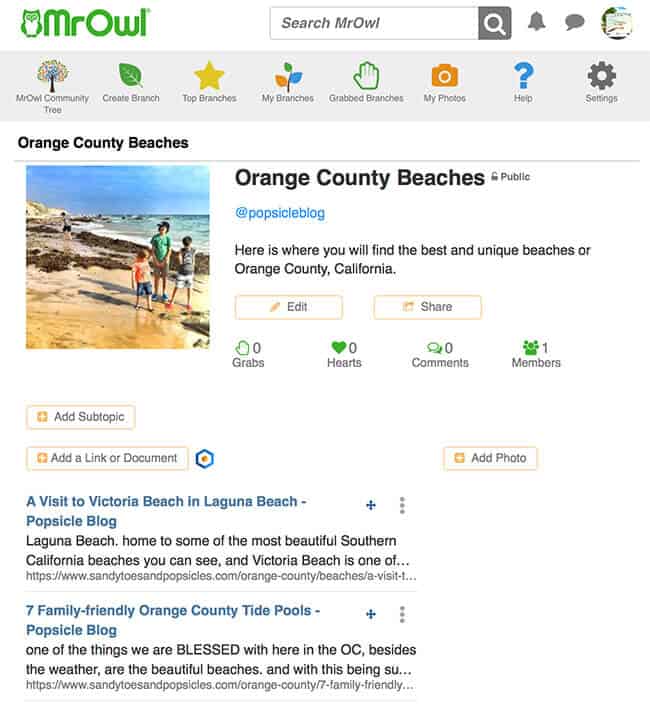 and it doesn't have to be limited to those categories. i can make branches for anything i love. i can follow branches from others who inspire me and get some great new ideas. i would love to find some hidden gems in Orange County. hopefully i will find some cool branches to follow on MrOwl.
Setting up Your Own MrOwl Account
wanna join the fun of MrOwl? you should try it out. it's EASY and FREE. just Download The MrOwl app to get started!
once you have created your account, you can set-up your own branches of interest. you need to create different branches for different categories. think of it as a HOME for all of your interests. then, you can search the internet and find links from websites you like to add to each of the branches. by using MrOwl's unique search, you can find exactly what you're looking for and organize all your content in ONE easy place. it's like your own personal filing cabinet of things you love.
stay private or share with the world? you can choose to have your branches be private or public. you can collaborate with other MrOwl app users on topics you love and also find new interests to get inspired by. you have the option to join a connected community curated by REAL people like you. this is a great way to share your interests and passions with other people, sharing your knowledge with the community, and your world with other people.
Following Others on MrOwl
with MrOwl, you can also follow other people's branches of interest. currently, i have many branches of interesting things to do in Orange County and Southern California. if you chose to follow one, whenever i add a link something new, it will show up on the branch. you get to share in my fun.
i'd love for you to follow me! my username is PopsicleBlog. i'll be sharing all about Orange County...fun places to go, the best eats, beautiful photos and hidden gems. i am passionate about the lifestyle here, and would love to share it with you. these are my inspiration boards and i want to inspire you and to be inspired by you. so if you do sign up for MrOwl, message me, i will follow you back!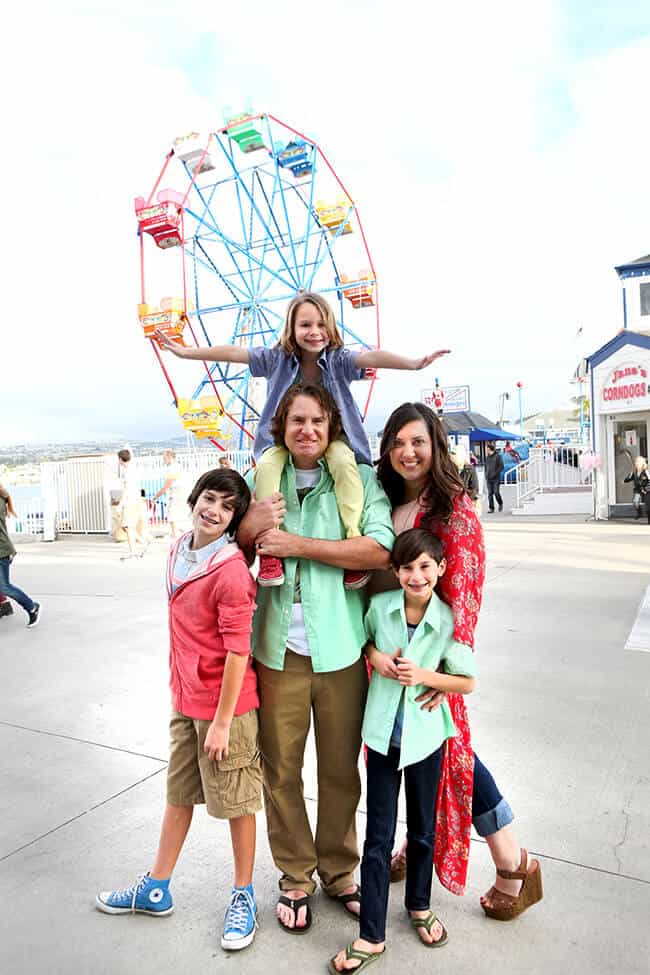 time to Sign Up! there are many different branches located on MrOwl with different interests created by people all over the world and within your very own community. there is definitely something for everyone no matter what interests you. just search and follow the people that inspire you. let your imagination guide you and see your interests come to life. share your world. share you.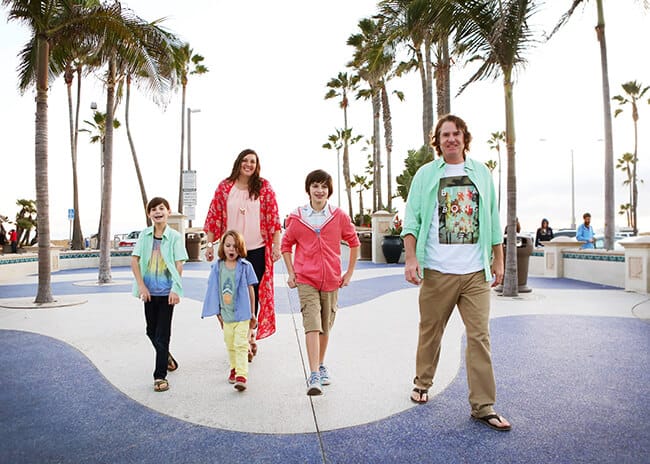 SaveSave
SaveSave
SaveSave
SaveSave
SaveSave
SaveSave