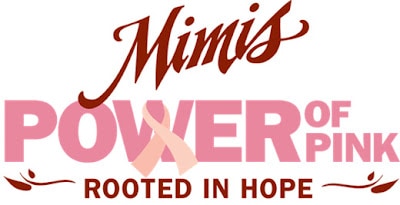 October is National Breast Cancer Awareness Month, and in support of it, Mimi's Cafe has partnered with the National Breast Cancer Foundation to bring awareness and raise funds to help support the National Breast Cancer Foundation's mission to provide mammograms and help save lives through early detection of breast cancer.
Yesterday, i attended the launch of Mimi's Power of Pink campaign at Mimi's Cafe in Irvine. i brought along my little guy, my mom and my dear grandma who is herself, a breast cancer survivor!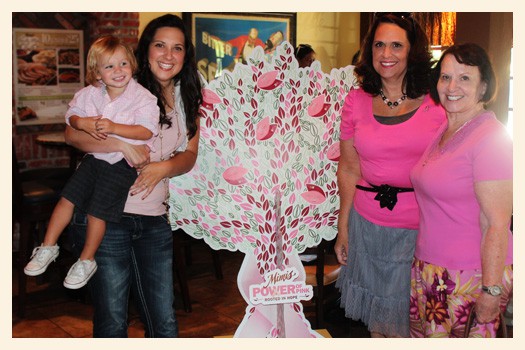 Throughout the month of October, guests can donate $1 and receive a leaf to hang on the "Giving Tree" display. as a token of thanks, Mimi's will in-return, give guests $30 in coupon savings to guests making in-restaurant donations. (all of the proceeds will be donated to National Breast Cancer Foundation.)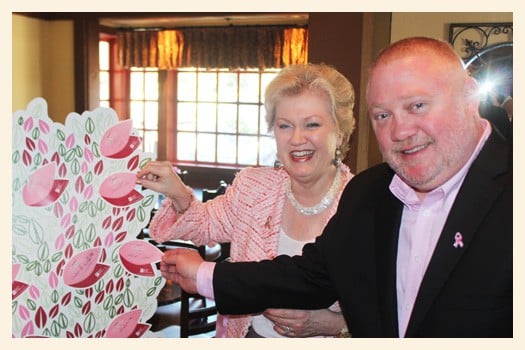 With a $5 donation, guests will also receive a limited-edition pink ribbon lapel pin.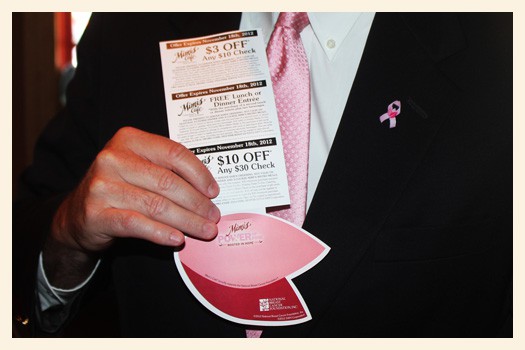 You can can also support Mimi's Power of Pink online with eGift card donations and/or donations to the digital "Giving Tree." the digital tree will grow to life as a leaf appears with each heartfelt donation!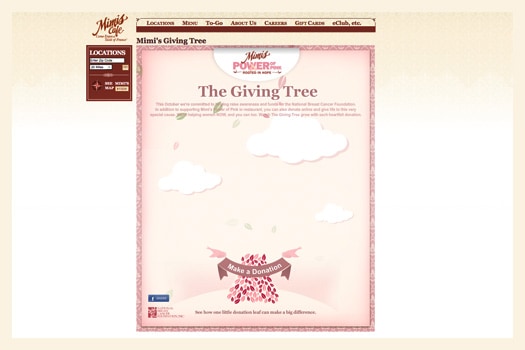 The "Tree of Life" has become a powerful metaphor for the National Breast Cancer Foundation. when founder Janelle Hail first discovered she had breast cancer, she looked out her window and was mesmerized by a leaf on a tree. that visual of vibrant beauty and tenacity was a turning point and she resolved to not let cancer defeat her. yoday, the tree stands as a message of hope and strength and was the inspiration for the Power of Pink campaign.
You can also show support by ordering one of Mimi's Cafe's new "Pink Drink" where a portion of the proceeds will go directly to the National Breast Cancer Foundation...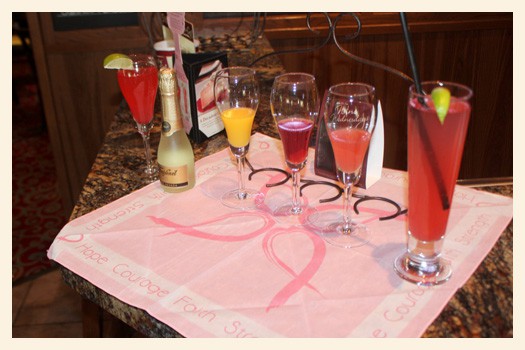 Or, by downloading a new fun app, and to "Pink It Up." show your true colors by taking a picture, uploading it, and then "pink-ify" yourself with a new pink hairdo, glam pink glasses, or other fun pink accessories.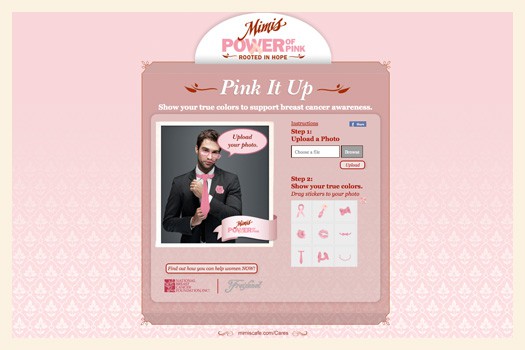 I am so grateful to be able to support and promote Mimi's Power of Pink campaign and also have the opportunity to meet some awesome women who have survived breast cancer. thank you Mimi's and The National Breast Cancer Foundation for all you have done!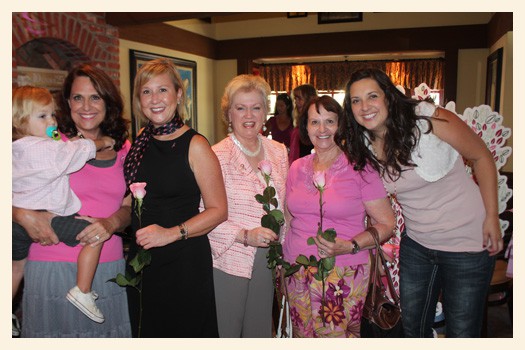 And stay tuned...Mimi's will be have some more promotions this month!
{this post was not compensated. Mimi's has donated 2-$25 gift cards for the giveaway. #PowerofPink }