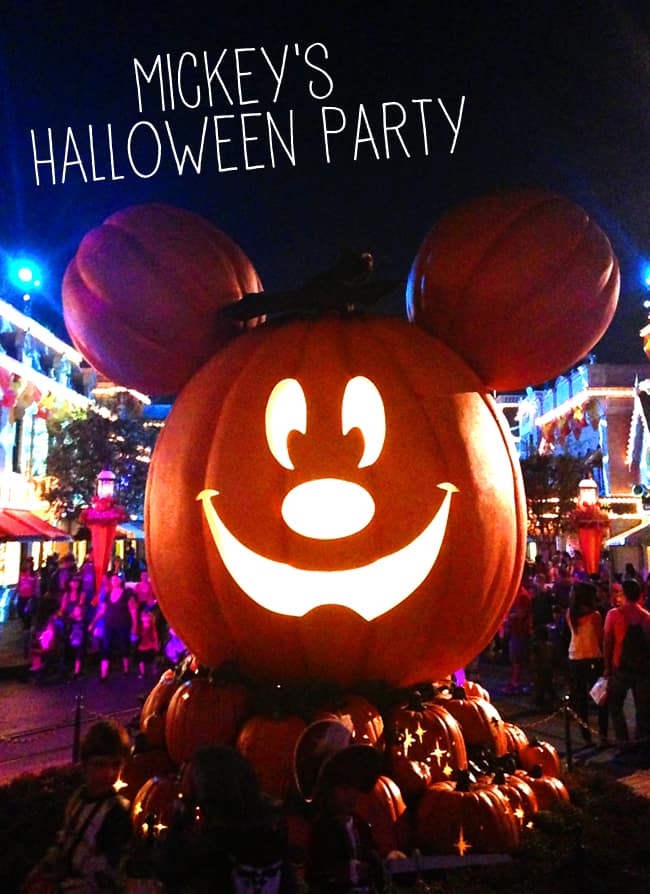 i posted a few weeks ago about how much i enjoy Halloween Time at Disneyland. in addition to the fun you can have visiting Disneyland during Halloween, you can also attend Mickey's Halloween Party. this fun and festive Trick-or Treat party is a separate ticketed event that is only open to those who have purchased tickets. you may wonder what is the difference between Halloween Time at Disneyland and Mickey's Halloween Party...well, let me tell you.
there are a few things that are unique to Mickey's Halloween Party that you won't see at the park everyday during Halloween Time. one which is the Mickey's Costume Party Cavalcade. a Halloween parade that runs from a "The Small World" and to the Main Street Town Hall and back, with all your Disney favorites dressed up for Halloween. this is performed twice nightly.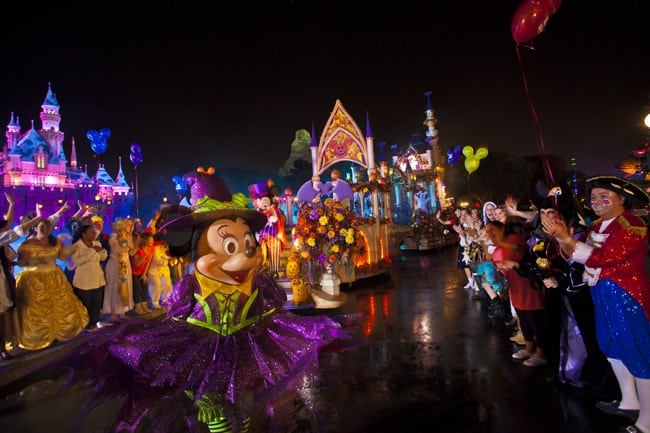 (photo courtesy of Disneyland Resort)
you can also get your picture taken with Disney Villians who arrive in a spooktacular way to Disneyland's Main Street. a Disney Villains Carriage Arrival happens all throughout the evening so the Villians can change places. this ghostly carriage is pulled by ghostly horses who bring the Villians to their stations. it is spooktacular!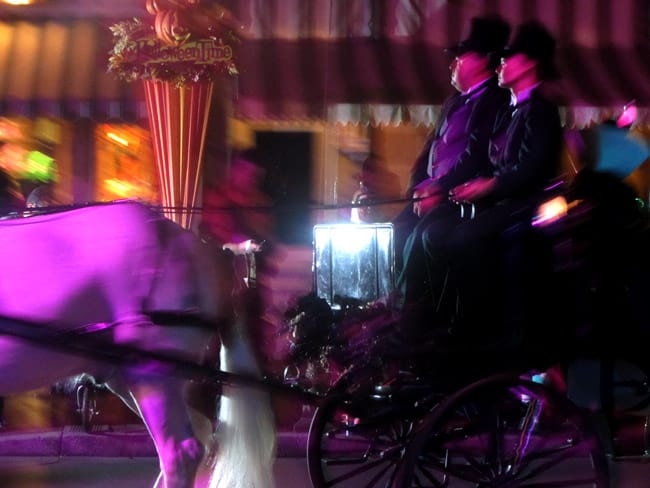 one of the new attractions at Mickey's Halloween Party this years is the Monsters University Show and Dance Party at Tomorrowland Terrace. my kids had a blast dancing with their friends all over the dance floor.
and they have a Mike & Sulley spirited Monster Scare-Off which all the kids loved. it was a cute show.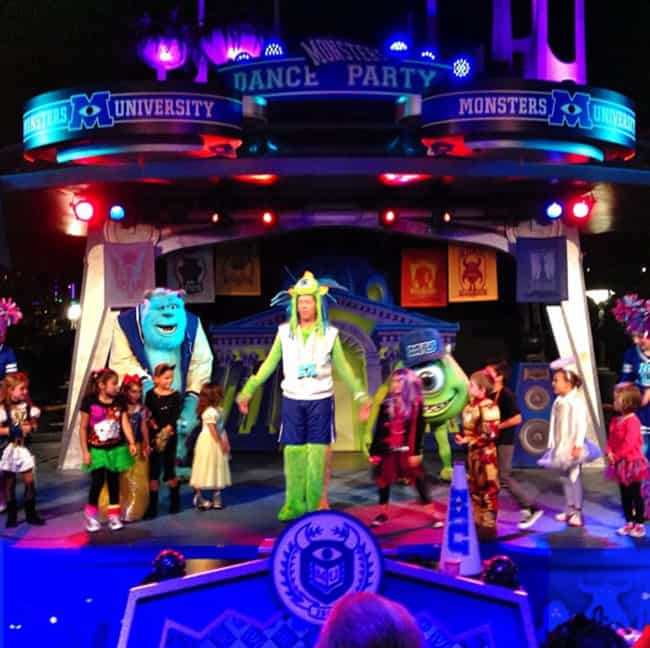 be sure not to miss the musical light show played on the walls of the "It's a Small World" ride....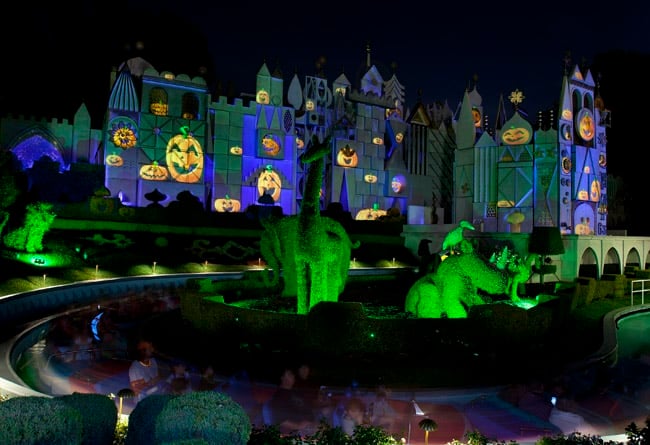 (photo courtesy of Disneyland Resort)
and of course the Trick-or-Treating throughout Disneyland Resort. there are lots of treat trails throughout the park. and there are even healthy treat options. of course my boys loved this part and came home with loads of candy.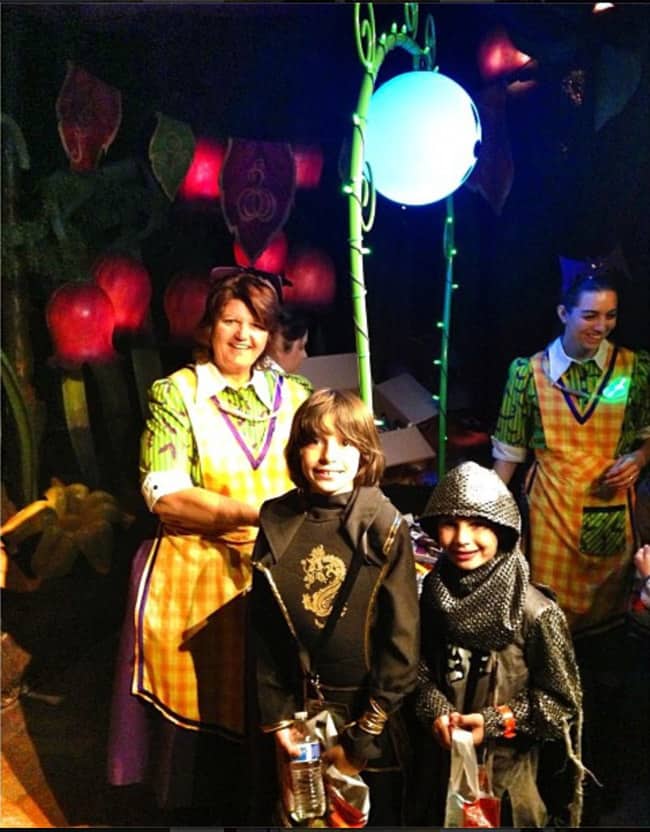 a trip to Mickey's Halloween Party wouldn't be complete without a trip to the Haunted Mansion Holiday. it has been transformed with a mix of Halloween spookiness and Christmas tradition. Haunted Mansion Holiday is inspired by the classic animated film "Tim Burton's Nightmare Before Christmas." this year, Jack's return to the Haunted Mansion includes the traditional Halloween/Christmas gingerbread house in the Mansion Ballroom, with special spooky surprises in this year's design.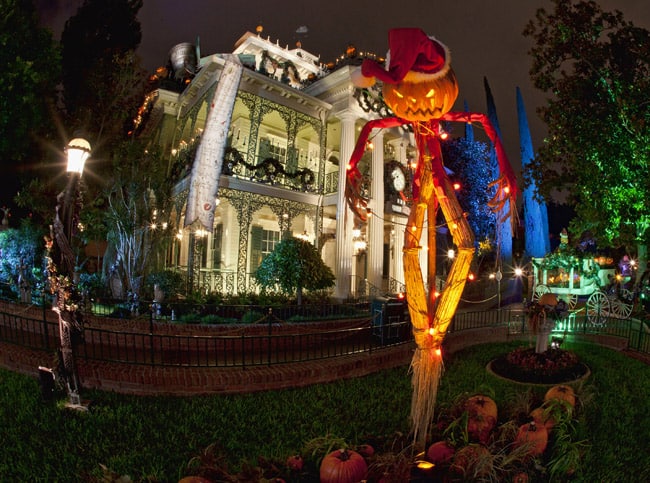 (photo courtesy of Disneyland Resort)
but i would have to say the best thing about Mickey's Trick-or-Treat Party "Halloween Screams" fireworks show hosted by "Master of Scare-omonies" Jack Skellington. it is a boo-tiful fireworks spectacular exclusively for Mickey's Halloween Party guests. it is my all-time favorite Disneyland Firework Show.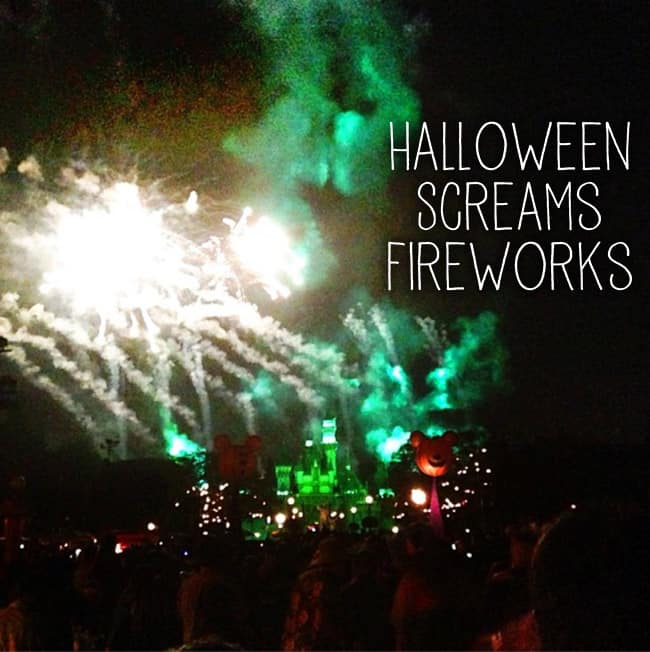 all these great attractions along with everything else happening during Halloween Time at Disneyland Resort is available to guests at Mickey's Halloween Party. it is not to be missed. we just love going each year, as it has become one of our family's favorite Halloween Traditions. if you want to go, there are thirteen Halloween parties happening this year. hurry and get your tickets now. there are already sold out nights due to it's popularity.
{disclosure: this is not a sponsored post. we were invited guest of Disneyland Resort to the party. all thoughts and opinions are a gazillion times my own.}