Amazing news! Broadway's Mean Girls has come to Orange County for it's highly-anticipated 2-week run! Mean Girls performs March 7 - 19, 2023, at Segerstrom Center for the Arts.
This record-breaking new musical comedy is a Mean Girl lovers fan favorite. I don't know about you, but I am so happy that it has come to Costa Mesa's Segerstrom Center for the Arts. It's not a regular musical. It's a cool musical.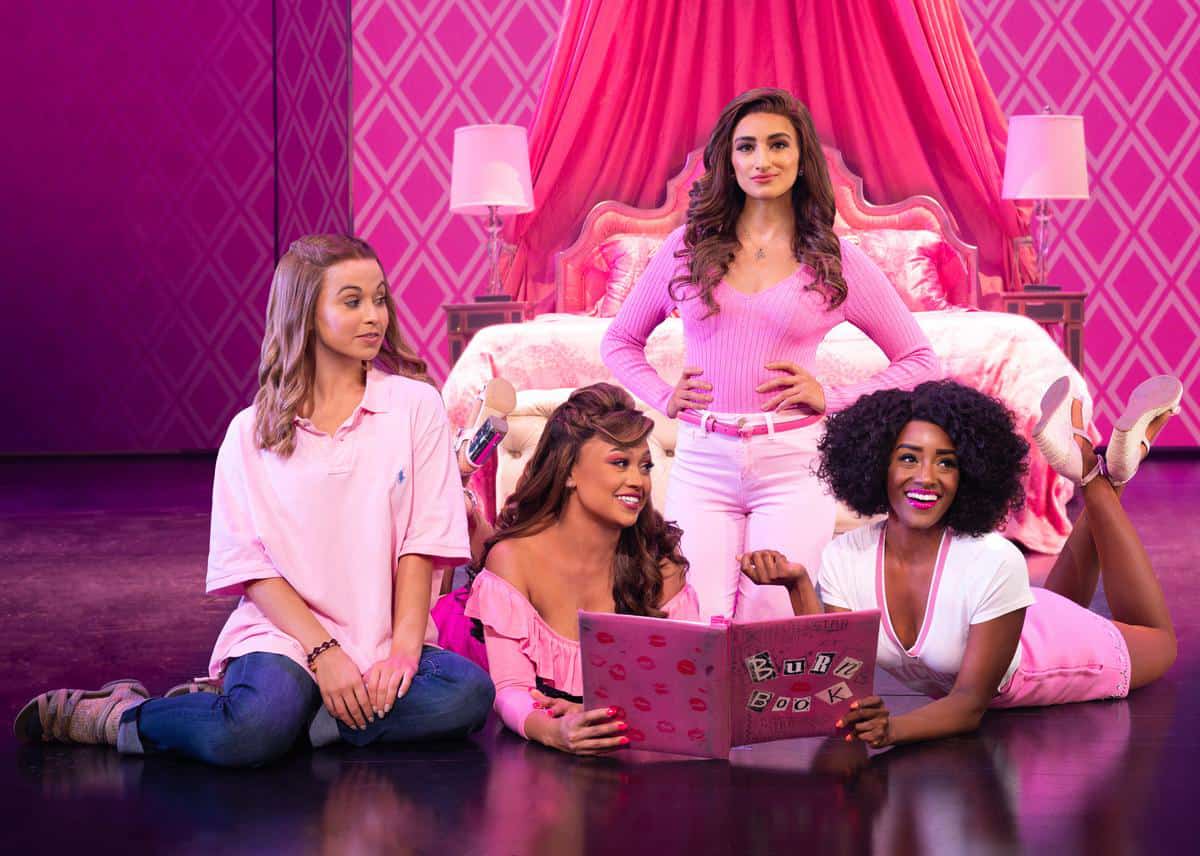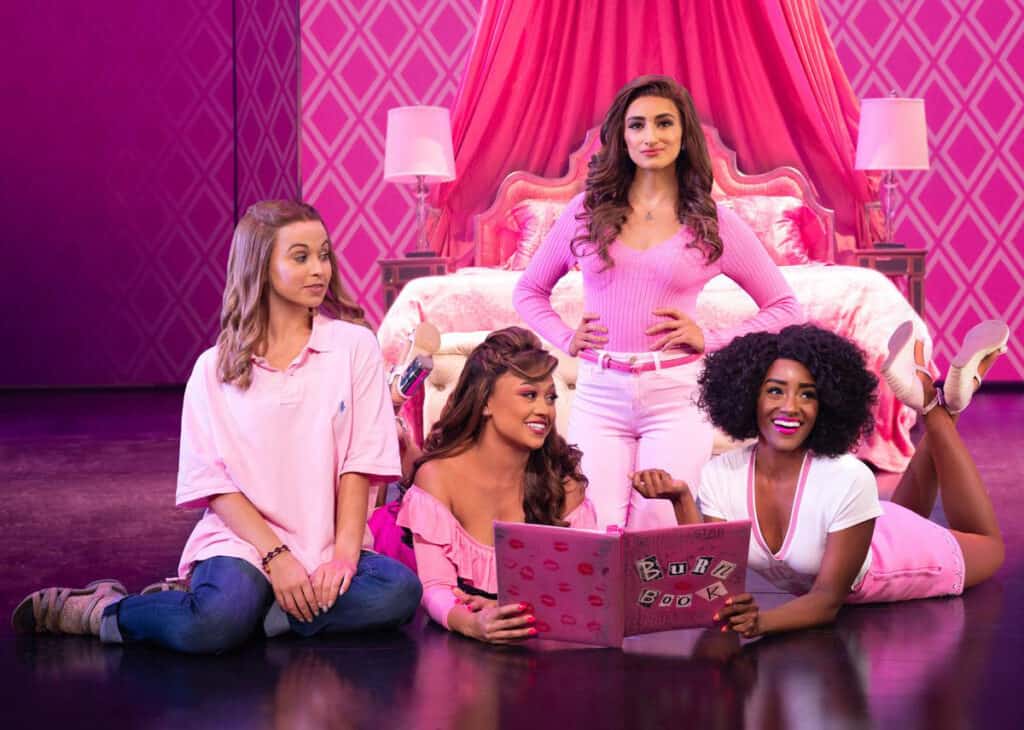 If you have the opportunity to see it this week or next, you're in for an AMAZING treat! The cast of course is AMAZING, the music, the scenery, will be everything your Mean Girl fandom hopes for, BUT the music is so much fun! Not a dull moment in the entire show.
Mean Girls makes an incredible date night and an amazing girls night out!
Most importantly, being able to see it at your Orange County home theater is super special. I just love the Segerstrom Center for the Arts. It's a great theater, with great amenities located nearby.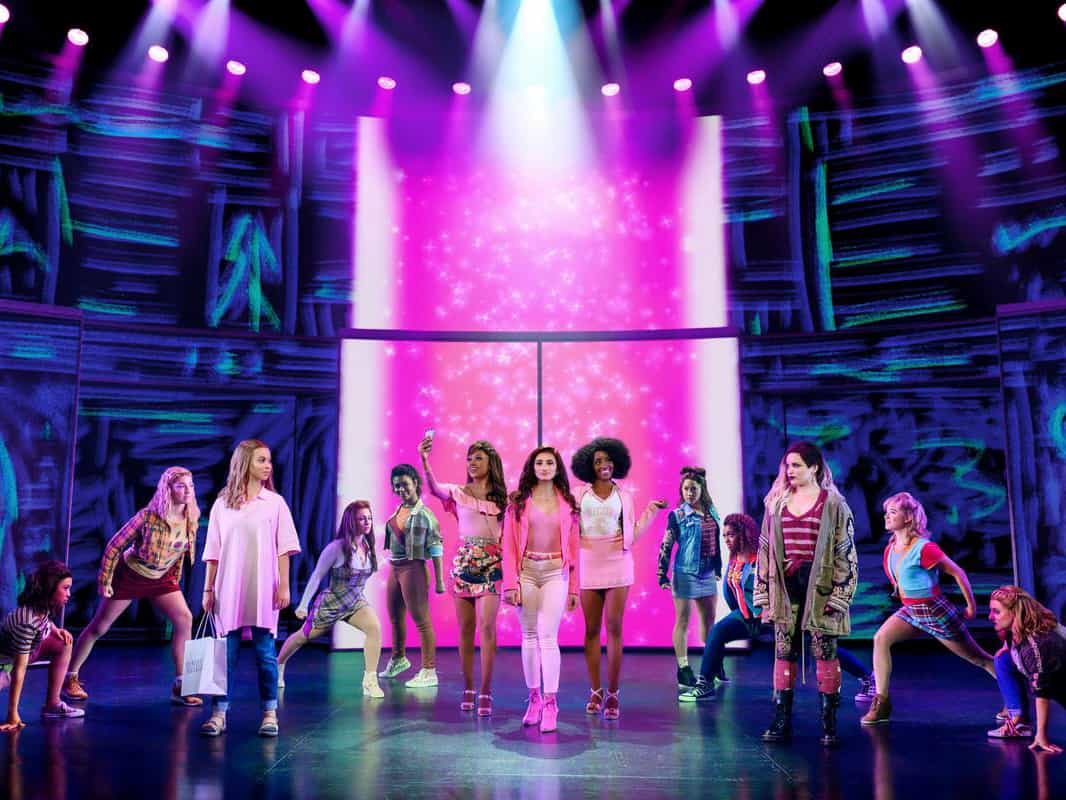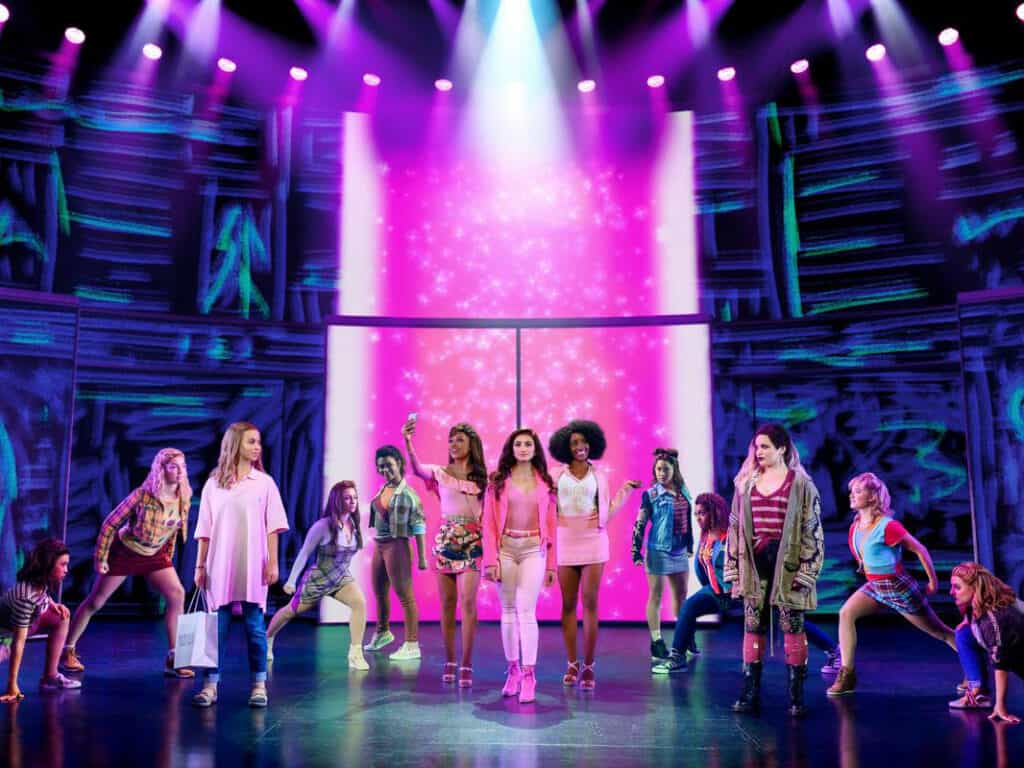 Now...what about the details.
About the Show
The producers of MEAN GIRLS - the record-breaking new musical comedy produced by Lorne Michaels, Stuart Thompson, Sonia Friedman, and Paramount Pictures based on the hit film. It's the very first time this First National Tour is coming to Orange County at Segerstrom Center for the Arts.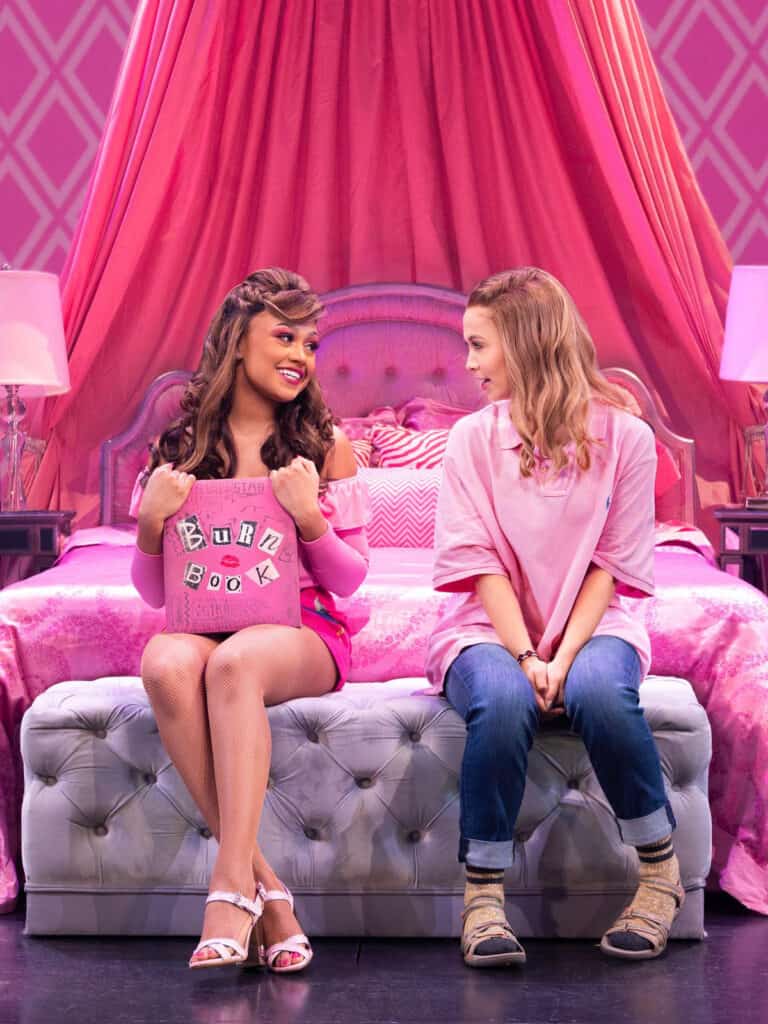 MEAN GIRLS features a book by the beloved, nine-time Emmy Award® winner Tina Fey. It is based on her screenplay for the film Mean Girls. The music for the show is by three-time Emmy Award® winner Jeff Richmond; and lyrics by two-time Tony Award® nominee Nell Benjamin. Tony Award® winner Casey Nicholaw directs and choreographs the entire show.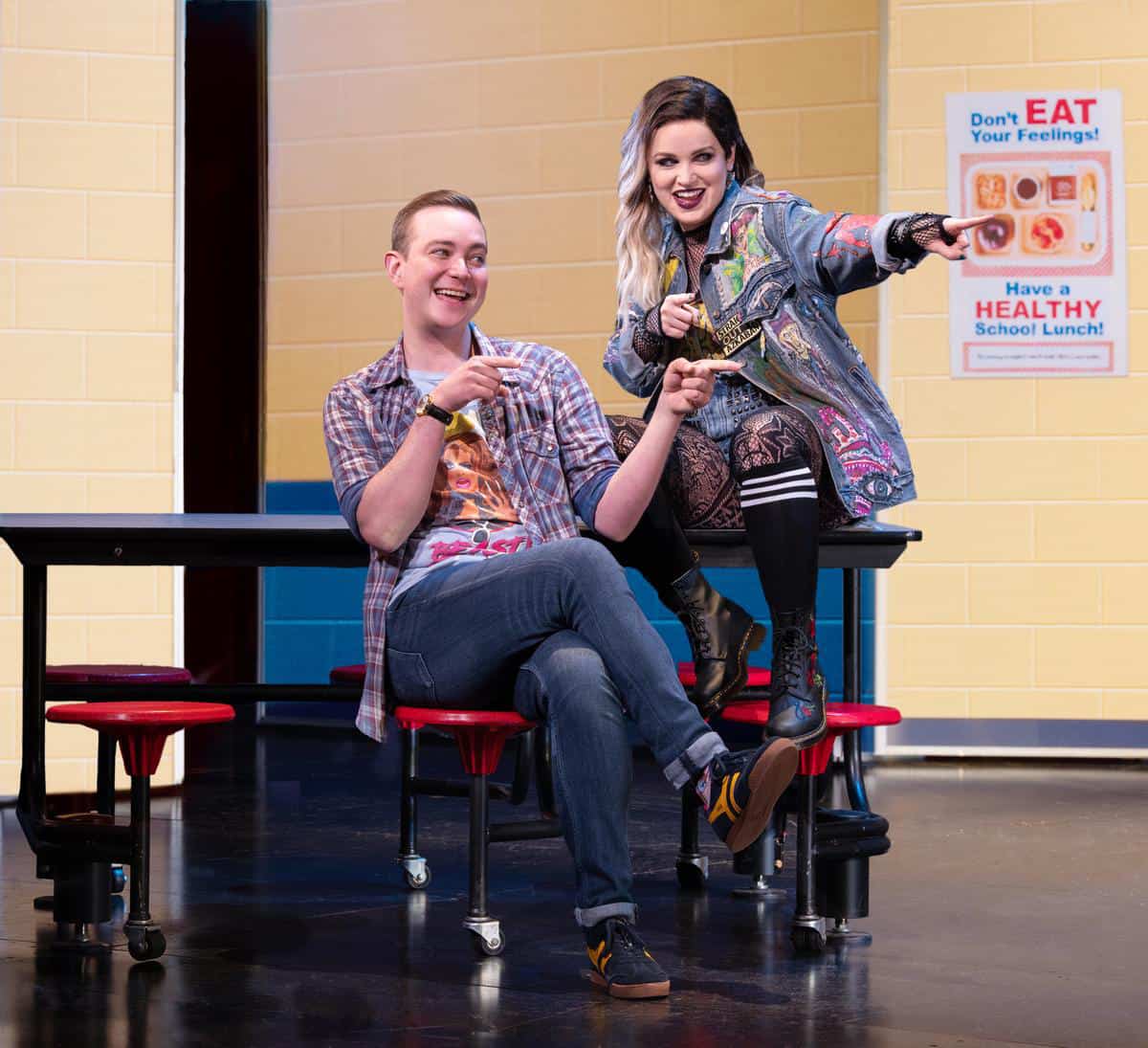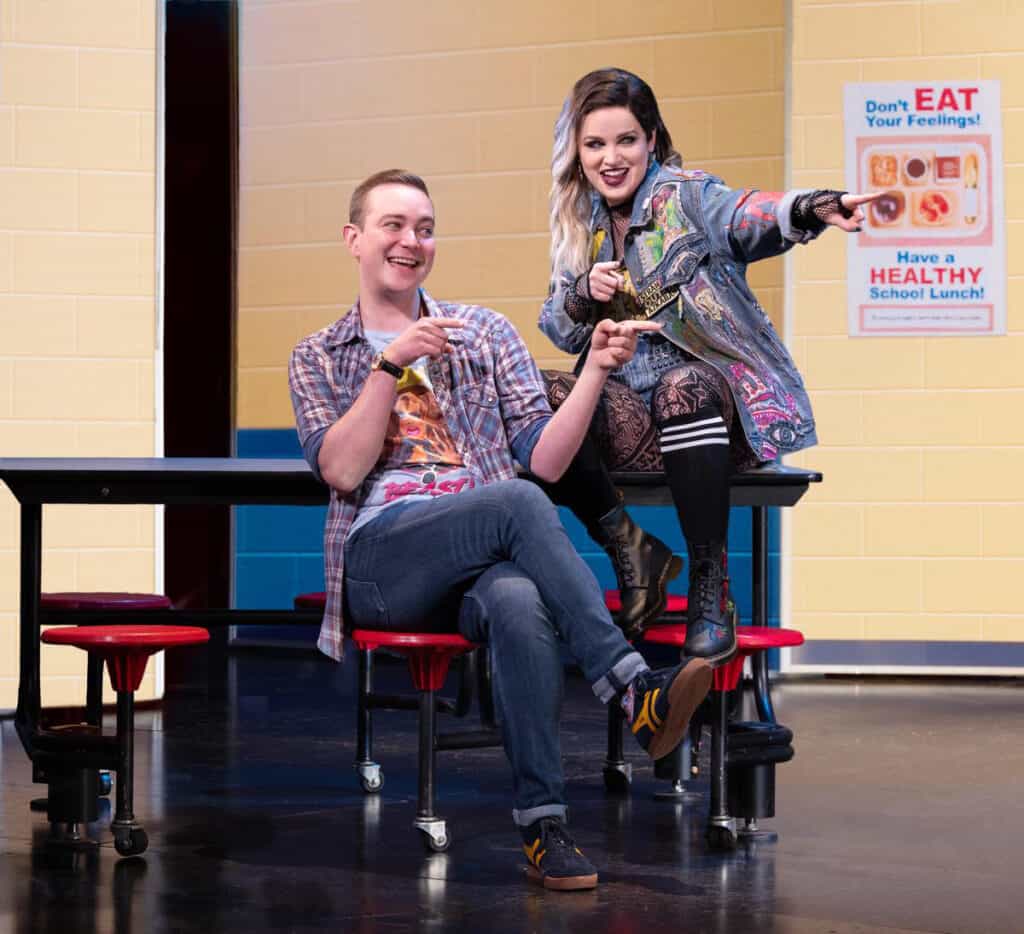 The premise of the show - Cady Heron may have grown up on an African savanna, but nothing prepared her for the wild and vicious ways of her strange new home: suburban Illinois.
How will this naïve newbie rise to the top of the popularity pecking order??
By taking on The Plastics, a trio of lionized frenemies led by the charming but ruthless Regina George. But when Cady devises a plan to end Regina's reign, she learns the hard way that you can't cross a Queen Bee without getting stung.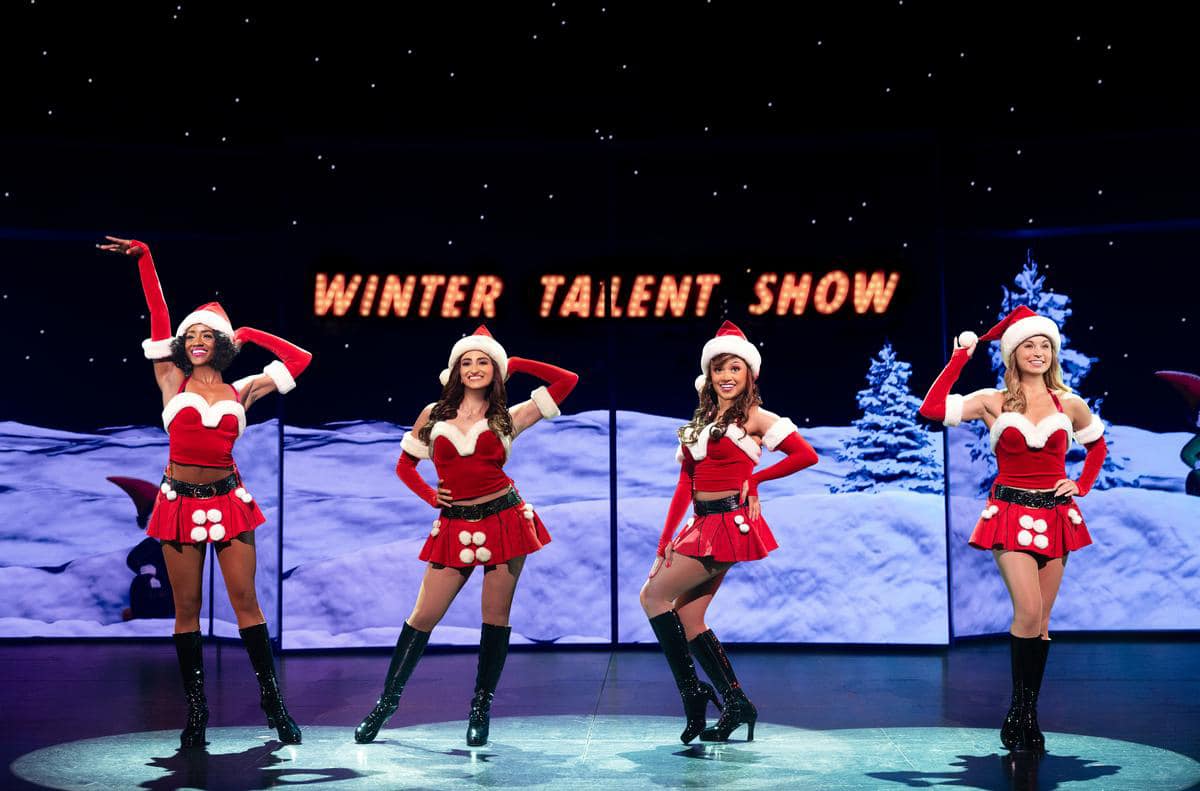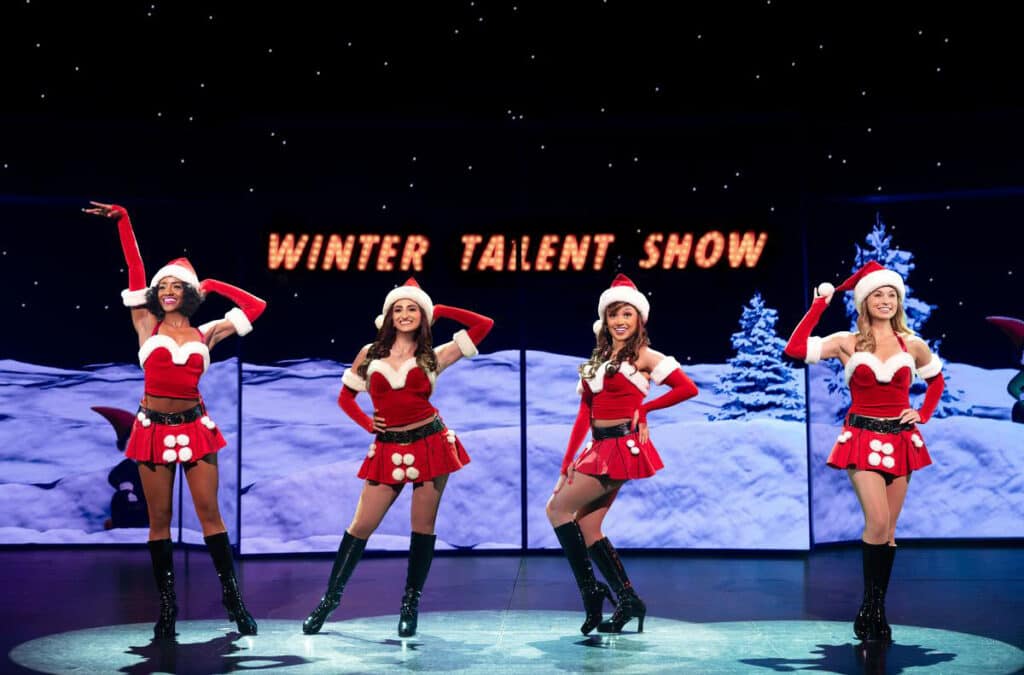 Mean Girls on Broadway Tour Cast
The Mean Girls on Broadway tour cast will feature:
English Bernhardt as Cady Heron
Nadina Hassan as Regina George
Jasmine Rogers as Gretchen Wieners
Morgan Ashley Bryant as Karen Smith
Lindsay Heather Pearce as Janis Sarkisian
Eric Huffman as Damian Hubbard
Adante Carter as Aaron Samuels
Caleb Mathura as Kevin G.
Heather Ayers as Mrs. Heron/Ms. Norbury/Mrs. George.
Lawrence E. Street as Mr. Duvall
Adriana Scalice as Standby for Cady, Regina, and Janis.
The cast also includes Wesley J. Barnes, Erica Simone Barnett, Noah Blessing, Mary Beth Donahoe, Sky Flaherty, Michael Samarie George, Samuel Gerber, Megan Grosso, Dan Horn, Maya Imani, Lily Kaufmann, Milan Magaña, Chelsea Mitchell-Bonsu, Grace Romanello, Sydney Mei Ruf-Wong, Kyra Smith, Avilon Trust Tate, Kevin Wang, and Iain Young.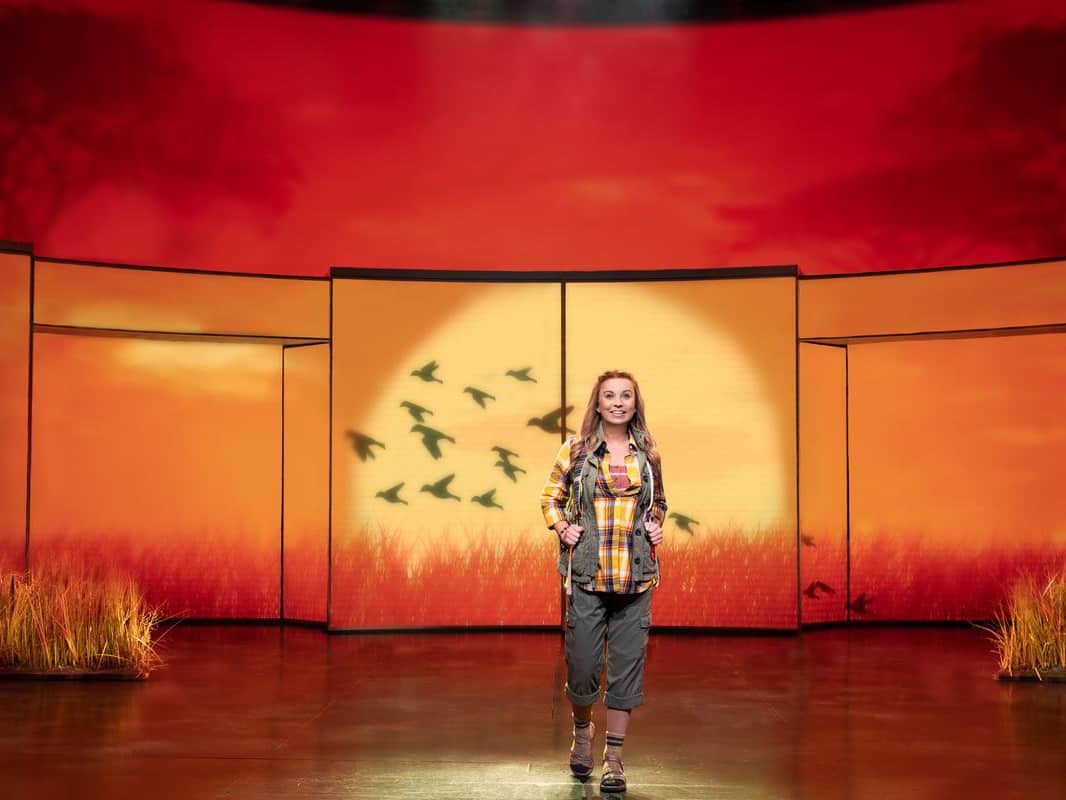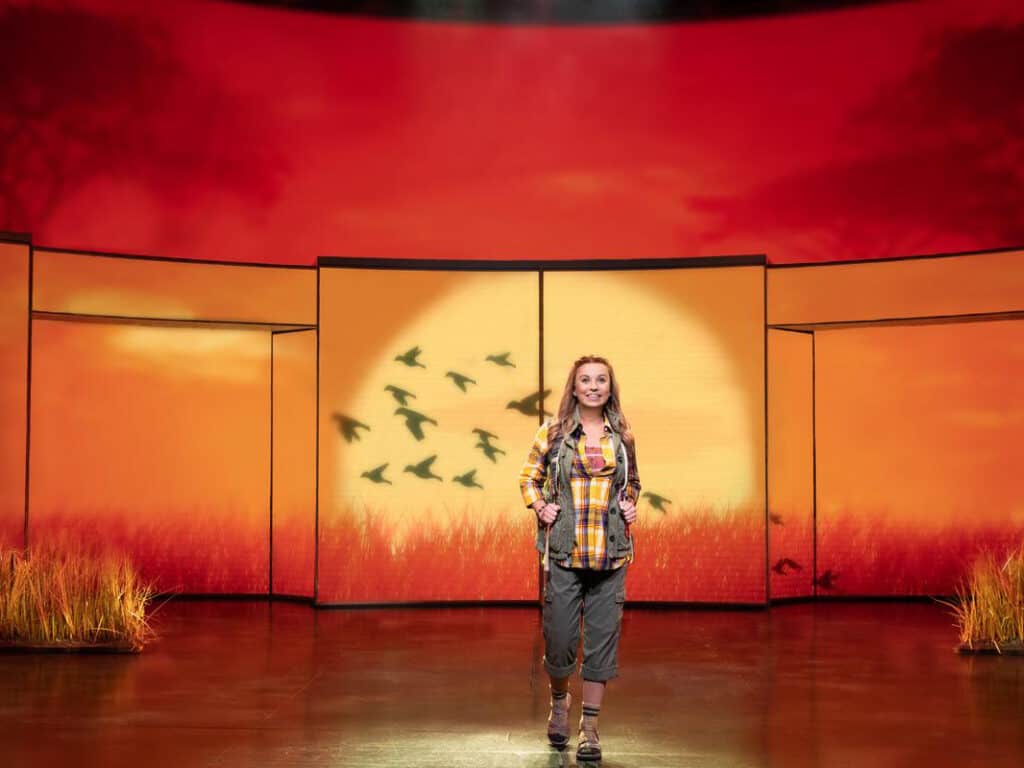 How to Get Mean Girls Tickets
Mean Girls performs March 7 - 19, 2023 at Segerstrom Center for the Arts. Tickets are on sale at scfta.org, in person at the box office at 600 Town Center Drive, Costa Mesa, CA 92626 or by calling (714) 556-2787.
There is a maximum purchase limit of tickets per account for the engagement. When tickets go on sale, prices start at just $28 with a select number of premium seats available for all performances.
For the best seats, the best prices and to eliminate the risk of counterfeit tickets, all purchases for the Costa Mesa engagement should be made through scfta.org.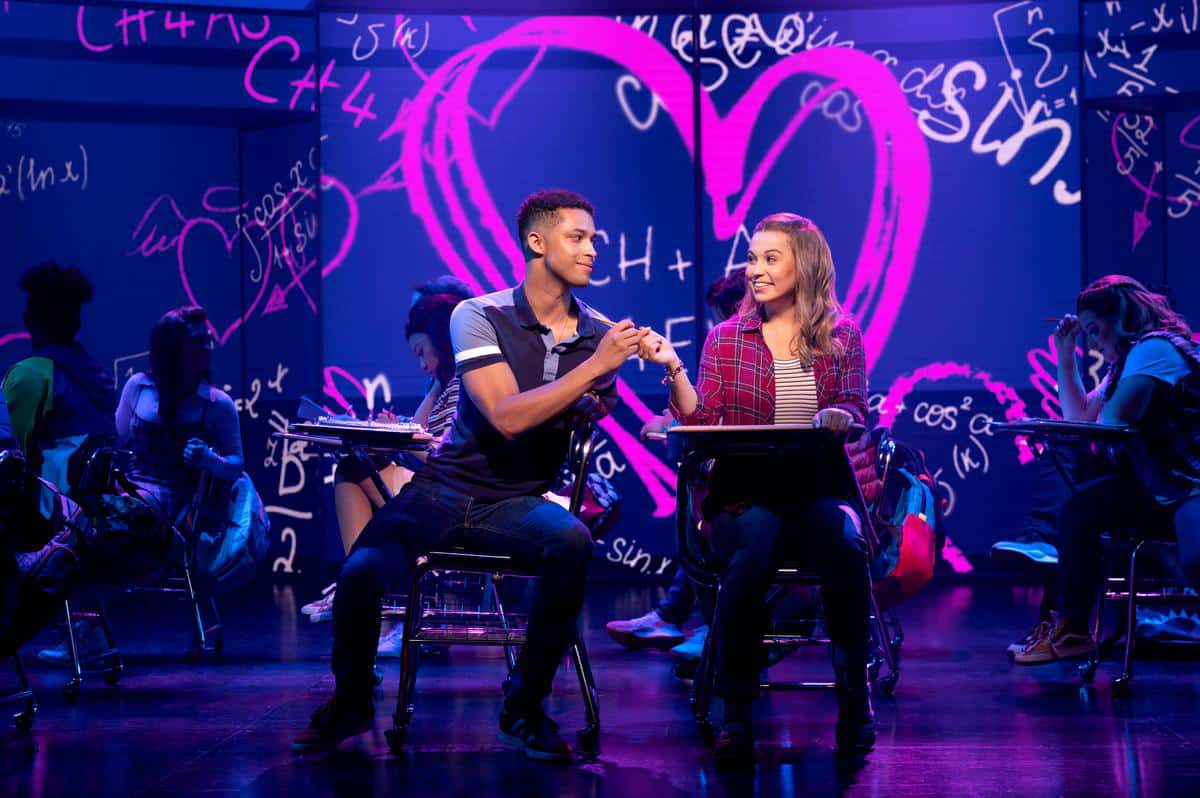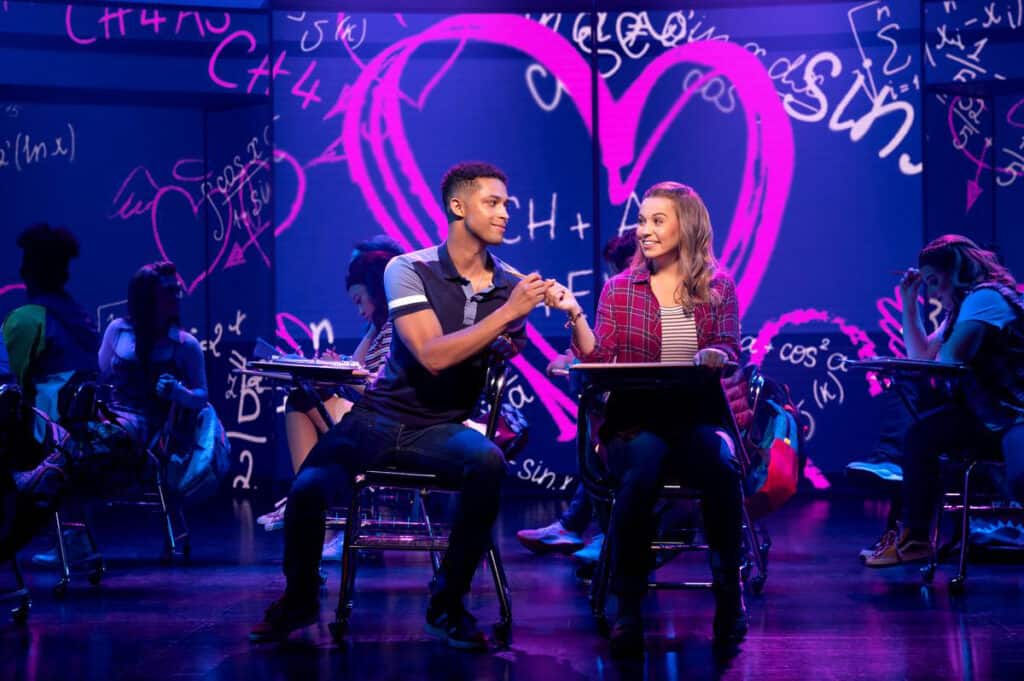 Check out these Fun Facts About Mean Girls the Musical
Listen to the Soundtrack before you go!
The music is great! So great that II recommend listening to the soundtrack before you go! MEAN GIRLS - the Original Broadway Cast Recording, is produced by Atlantic Records, is now available.
How long is Mean Girls on Broadway?
MEAN GIRLS is approximately 2 hours and 30 minutes. This includes the intermission.
Is Mean Girls good for kids?
Mean Girls is recommended for kids ages 10 and up. The show is very entertaining and the music is fun. However, the content is mature. So you need to decide what you are comfortable with your child viewing. Children under the age of 4 are not permitted in the theatre.
Mean Girls Photo Op
Head up to the second floor of Segerstrom Hall before or after the show, or during intermission, for a fun Instagrammable photo opportunity,