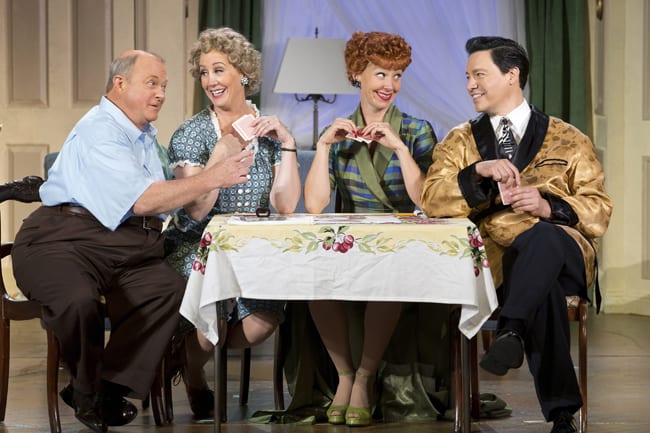 this week i had the opportunity to see I Love Lucy Live On Stage at the Segerstrom Center for the Arts with my mom for a girls night out. my mom loved watching I Love Lucy® when she was growing up, and i remember watching reruns too, so we were excited to see what this show was all about. wow!…we were in for a treat. the show was fantastic, and a lot different than we were expecting.
I Love Lucy Live On Stage is the brand-new hit stage show adapted from the most beloved program in television history! it makes you feel like you are in 1952 and a member of a studio audience watching the filming of two I LOVE LUCY® episodes. it is like you are stepping back in time onto the Desilu Playhouse soundstage. a charming host entertains you while you get to see an episode filmed in Lucy's and Ricky's New York apartment and one at the famed Tropicana Nightclub. and it feels like you are really there. and in-between scenes, The Crystaltone Singers perform live advertising jingles of the show's newest sponsors in perfect 50s style harmony. Can you say "Brylcreem?!"
you will definitely be fooled by these actors…they do an amazing job of bringing the beloved I LOVE LUCY® characters to life. they were amazing. the show had us laughing just like you do when you watch the original episodes of I Love Lucy.
it was the perfect night out!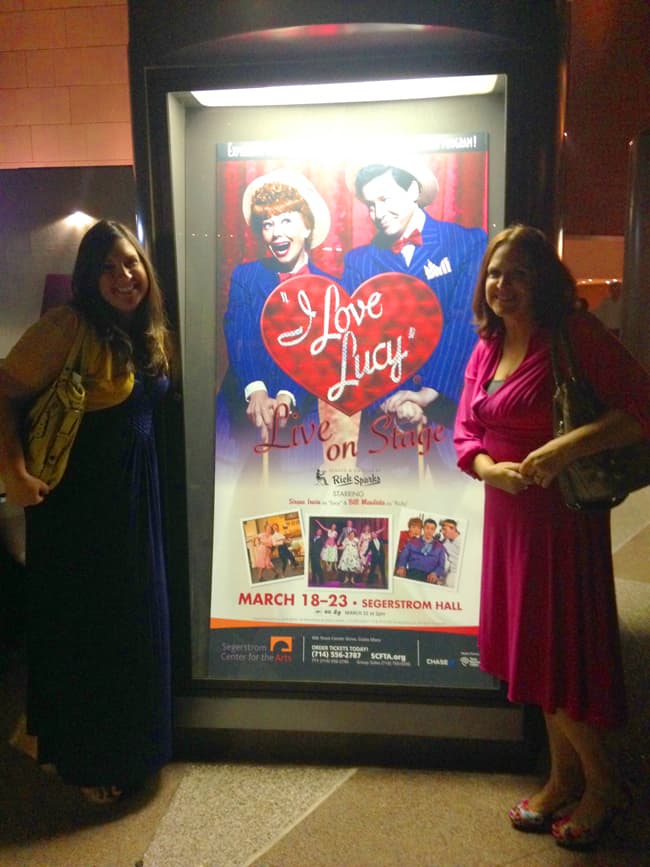 wanna go? hurry and get your tickets. this show only play this week at the Segerstrom Center for the Arts.
I Love Lucy Live on Stage
The Segerstrom Center for the Arts
Tuesday, March 18th • 7:30 p.m.
Wednesday, MArch 19th • 7:30 p.m.*
Thursday, MArch 20th • 7:30 p.m.*
Friday, March 21st • 7:30 p.m.
Saturday, March 22nd • 2:00 p.m. & 7:30 p.m.
Sunday, March 23rd • 1:00 p.m. & 6:30 p.m.
start at $29 person
purchase at the Box Office, 600 Town Center Drive Costa Mesa, CA 92626
open 10 a.m. – 6 p.m. daily
{disclosure: i received complimentary media tickets to reveiw the show. all thoughts and opinions are my own.}