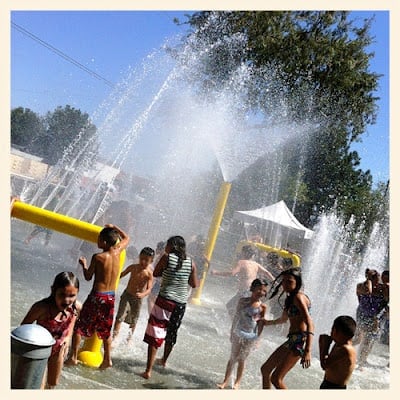 it was so hot in the OC last week, that i decided to take the kiddies over to the
Lemon Park Spray Pool
in Fullerton to cool down. i was pleasantly surprised to find that the entire park had been remodeled! there was a new playground, new picnic tables, new benches, remodeled bathrooms, newly planted grass and new parking lot. wow, what an improvement...the park looked so much better.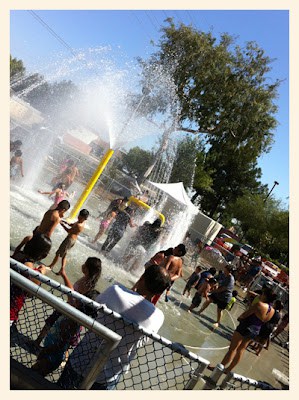 The Lemon Park Spray Pool has multiple water features that the kiddies can play in and get wet. the water sprays out pretty much all over the place and the is a bit cold!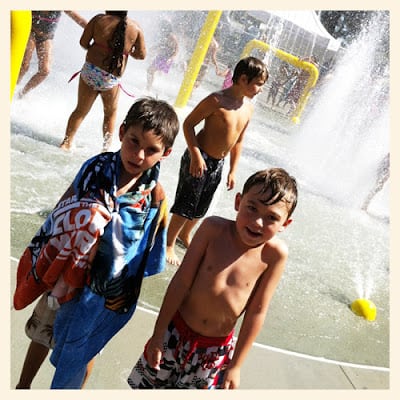 The Lemon Park Splash Pad is always very crowded and there are usually kids running and screaming all over the place. a little chaotic to say the least. but there is a lifeguard on duty to make sure everyone is following the rules. and we never stay all that long.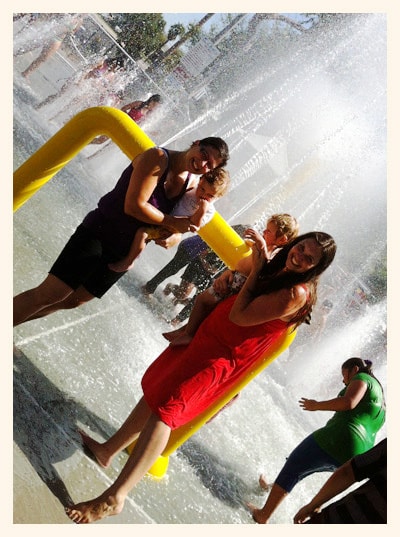 in fact, my kiddies wanted to play on the playground equipment more than get wet. it made for an easy afternoon out.  and baby...he was worn out at the end of our adventure....which made for a long afternoon nap.  so worth the trip.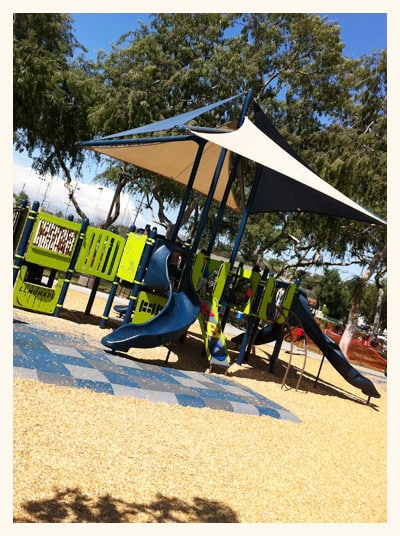 wanna go? here's the info
Lemon Park
701 S Lemon St, Fullerton, CA 
• Playground
• Parking
• Restrooms
• Picnic area
• Splash pad
click
here
for directions and complete details.