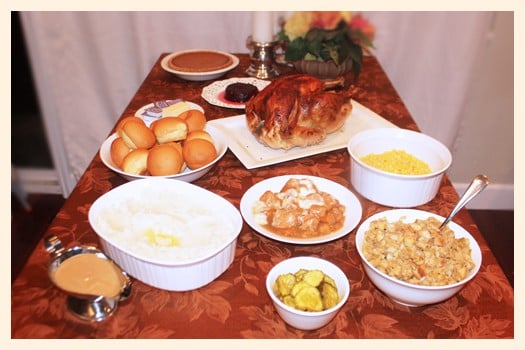 we celebrated Thanksgiving early this year and feasted on a Mrs. Knott's Thanksgiving Dinner.  Knott's Berry Farm wanted us to try their Take Home Thanksgiving Feast, so the kiddies and i drove down to Knott's and picked it up!
the Thankgiving Feast comes in a BIG box like this...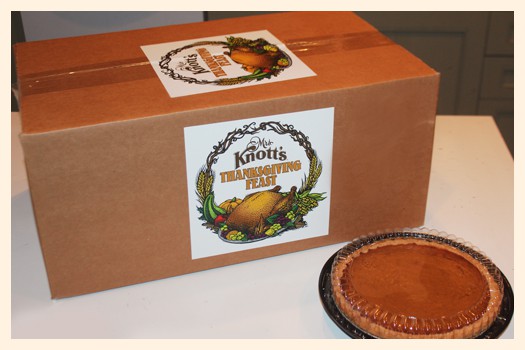 inside it was filled with a fully-cooked Thanksgiving dinner.  there was also instructions on how to finish cooking the turkey or ham. they are 90% cooked and just need to be heated up.  and the rest of the food is in microwavable containers, so you can heat them up to the perfect temperature.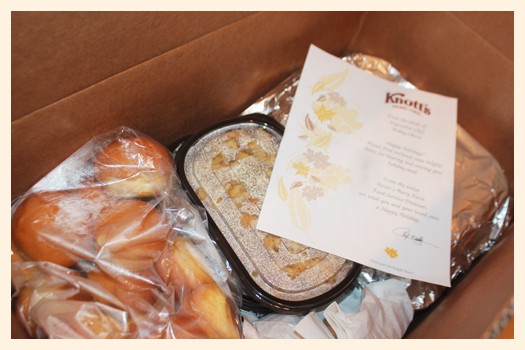 we put the turkey in the oven and heated up all the sides. then we set the table up nice and put everything out on the table.  doesn't it look delicious!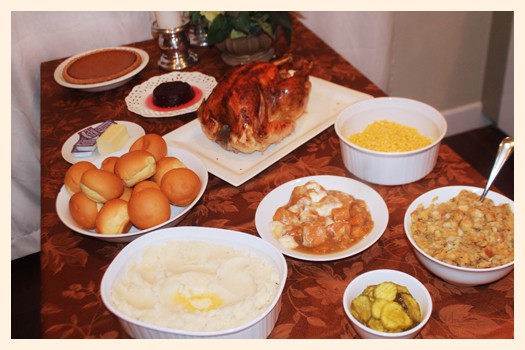 i was so surprised at how good the turkey was...so moist, not dry at all. it had a great flavor too. so much better than the turkey we got last year. unfortunately, last year at dinner, we cut into it and our turkey was still frozen. not this year! the turkey was perfect.

and we got all the traditional sides. everything was great.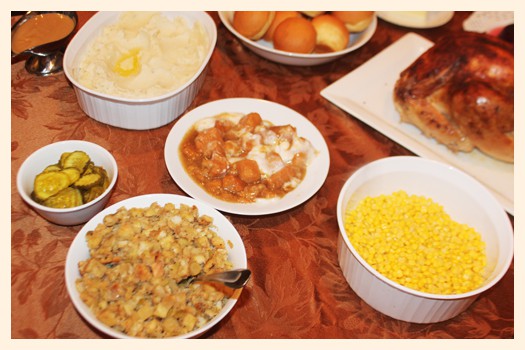 my kiddies loved the stuffing.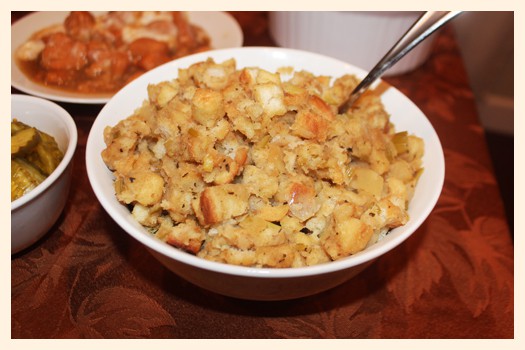 and my favorite part....dessert! i love pumpkin pie, but it was a tough decision to pick which pie i wanted, because i also love Knott's boysenberry pie.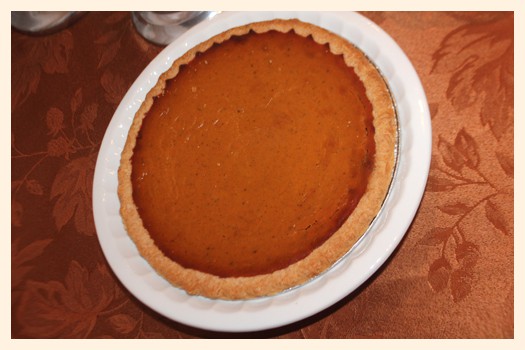 you can also order a Thanksgiving themed cake from the Knott's Bakery.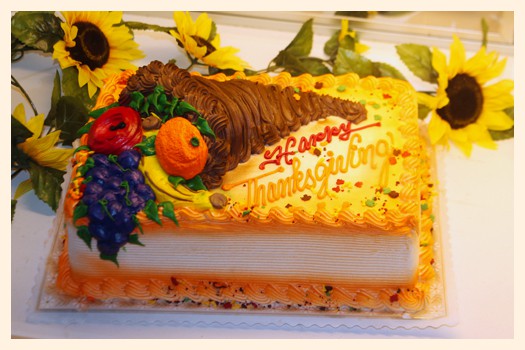 look at this turkey cake.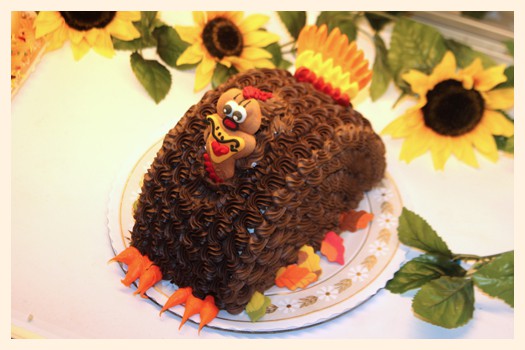 if cooking is not your things, or if you are looking to just relax this Thanksgiving, why spend time laboring over a hot stove cooking a Thanksgiving meal when you can have Mrs. Knott's do the cooking? you can spend more time with your family...PLUS it is actually really good.
for $99.95+tax, Knott's famous Take Home Thanksgiving Dinner offers a complete meal with all the fixings your family.  it serves 6-8 people, and here is the complete list of what is included:
• Complete 12-14 lb. Turkey  OR  Glazed Ham
• 1 Quart of Country Apple Stuffing
• 2 Quarts of Mashed Potatoes
• 1 Quart of Candied Yams
• 8 oz. of Cranberry Sauce
• 8 oz. of Bread and Butter Pickles
• 1 Quart of Whole Kernel Corn
• 1 Dozen Farm Baked Rolls
• Butter and Boysenberry Preserves
• Choice of Boysenberry Pie or Pumpkin Pie
order your Thanksgiving Dinner online or call (714) 220-5055.
you can pick up your Thanksgiving Feast on Thanksgiving Day, right passed the Mrs. Knott's Chicken Dinner and Chicken To-Go  Restaurants. you will make your first right after you drive under the roller coaster.
don't forget the dessert!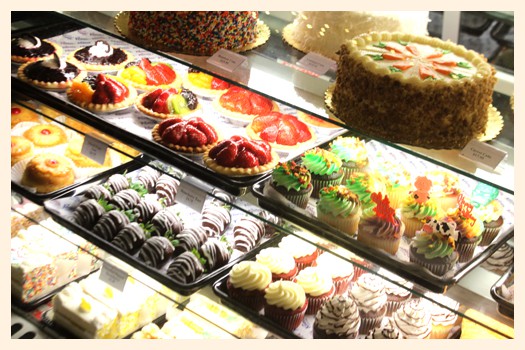 P.S. if you're looking to go out to dinner on Thanksgiving, Mrs. Knott's Chicken Dinner Restaurant has you covered. it's traditional Thanksgiving Holiday Menu will make you feel right at home! it includes roasted farm raised turkey with gravy, roast prime rib of beef, glazed ham with sweet yams, mashed potatoes with gravy, Mrs. Knott's famous fried chicken, green beans or sweet buttered corn, freshly baked biscuits and Knott's preserves. plus, get your choice of a piece of traditional pumpkin or boysenberry pie.
Mrs. Knott's Restaurant Thanksgiving Dinner
November 22nd, 2012
$19.95 for Adults • $11.25 for Children (3 -11)
$23.95 price for roast prime rib of beef dinner.
also, did you know that Mrs. Knott's Chicken Dinner Restaurant will also be offering a Thanksgiving Champagne Brunch. i can tell you from experience that the Knott's Brunch is fabulous!
Knott's Thanksgiving Champagne Brunch
November 22nd, 2012
9:00 am to 4:00 pm.
Adults: $29.95 • Seniors: $23.95 • Children: $17.95
Happy Thanksgiving....gobble, gobble!
{disclosure: this post was notcompesated. i was given a complete Knott's Thanksgiving Dinner for review purposes. all thought and opinions are my own. we loved our Knott's dinner....thanks Knott's for the early Thanksgiving dinner.}