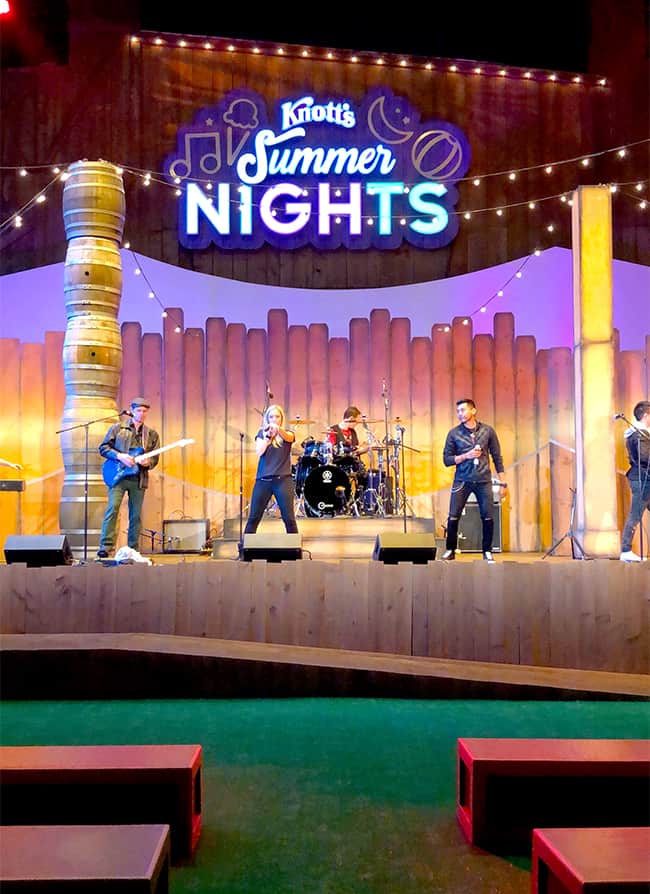 Knott's Summer Nights will debut for the first time ever tonight at Knott's Berry Farm. Last Night I was able to preview the fun, and I can tell you that Knott's Summer Nights will most definitely become a family summer tradition! Beginning June 7 - August 11th, you will be able to enjoy a variety of traditional summer experiences, including live music, food and games. It all begins when the sun goes down on the Knott's midway - between the Calico Square Stage and the Boardwalk.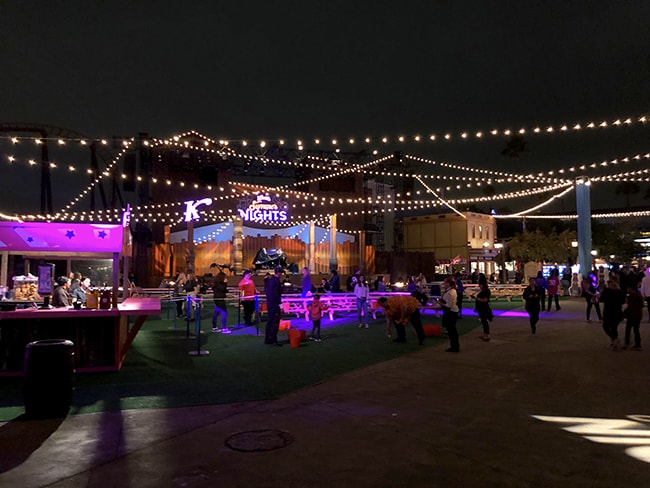 Knott's Summer Night Food Options
A summer night party is not complete without food and drinks, and no theme park does food quite like Knott's. Seasonal flavors collide as the Knott's culinary team creates tasty twists to classic summer favorites.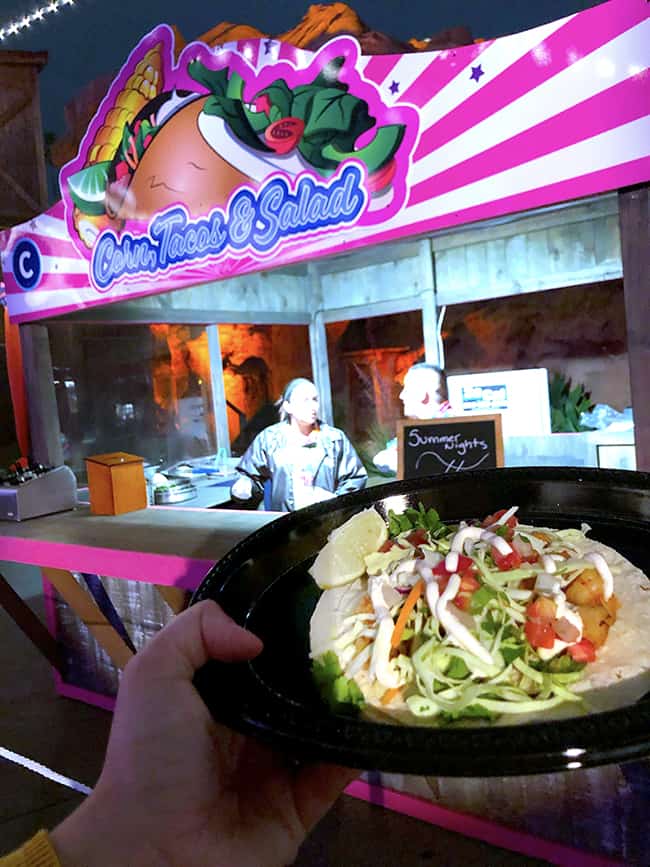 You also have the option to buy a Summer Night's Tasting Card so that you can pick and choose 8 of your favorites for only $35.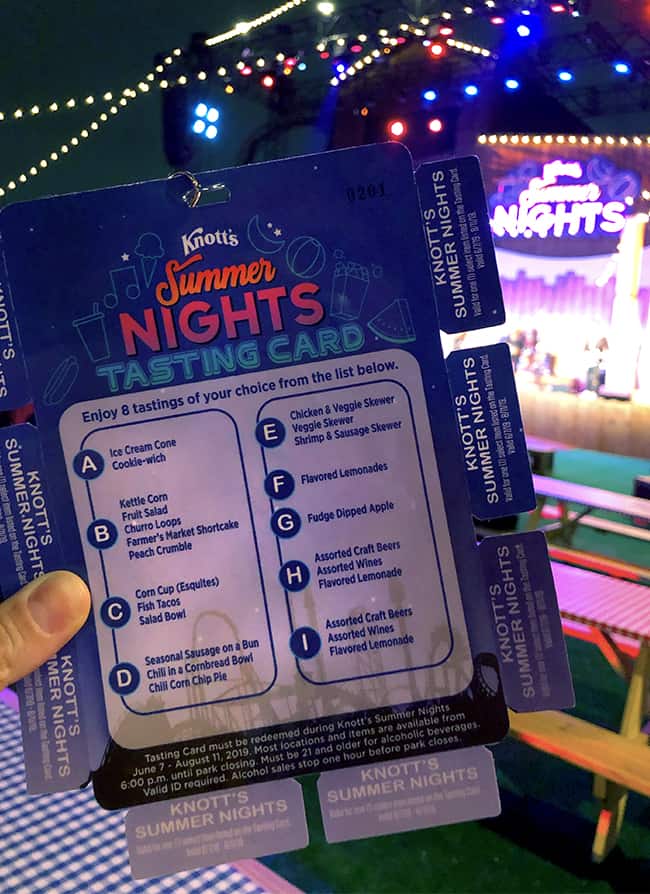 You can choose from ice cream treats to kettle corn, to fish tacos and chili corn chip pie. There are also craft beers and wines to choose from. All of the Summer Night's Food and Drinks can be purchased separately or with a ticket from the tasting card.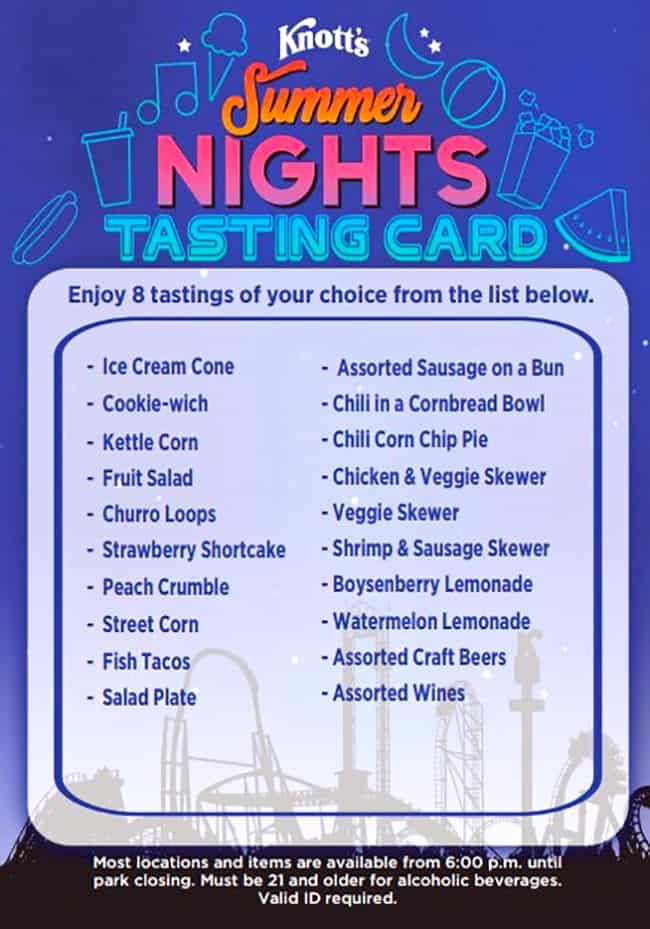 My favorite item so far were the fudge dipped apples. You get to pick and choose your toppings and they make the apples right in front of you.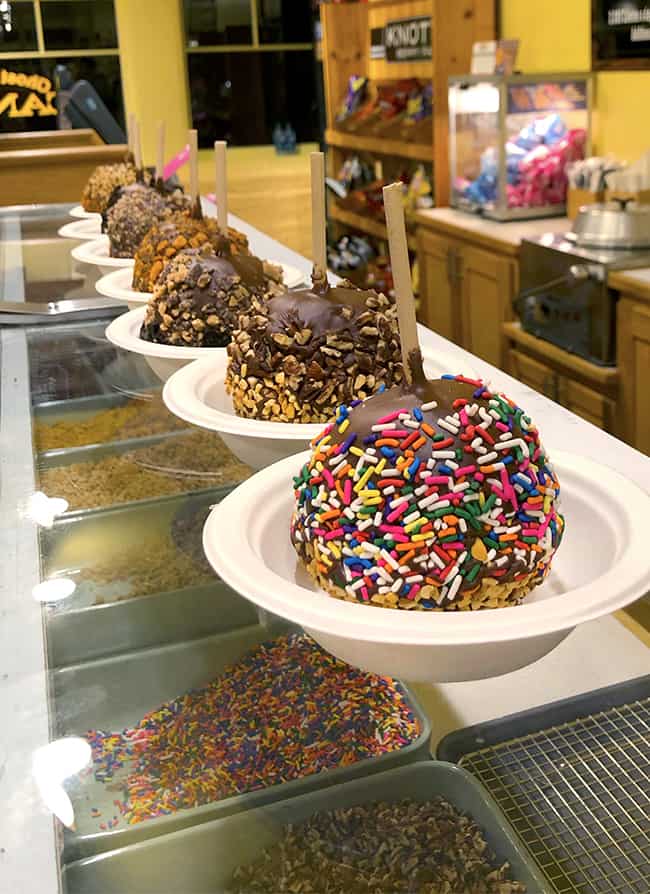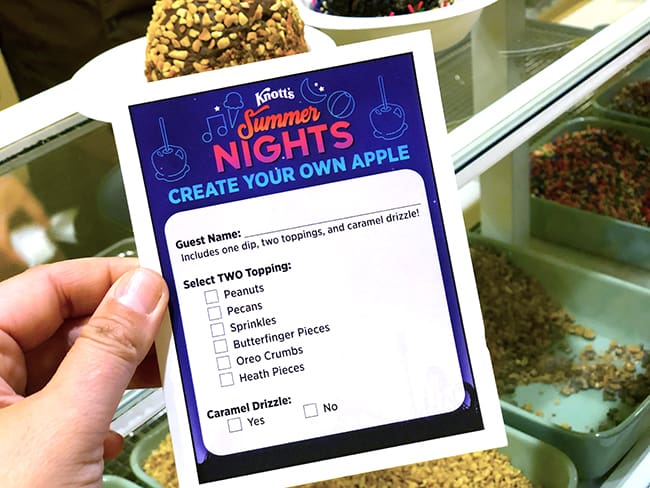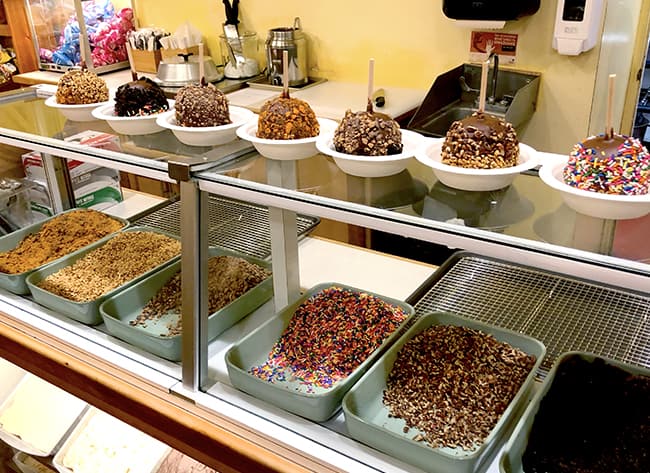 There is a map located on the back of the Summer Night's Tasting card that will help you find where each of the Summer Night's Food items are located. You also don't have to use the entire card in one evening. if you would like to bring it back on another night...you can use your remaining tickets then!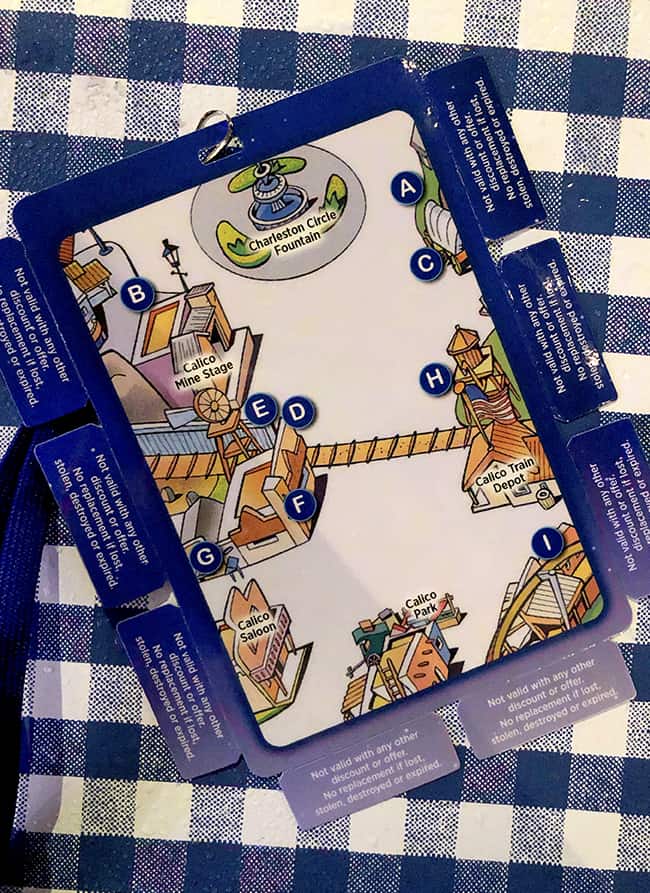 Knott's Summer Nights Band Line-up
Summer Night's are better with live music, so get ready for some great music and live bands each night at Knott's Summer Nights.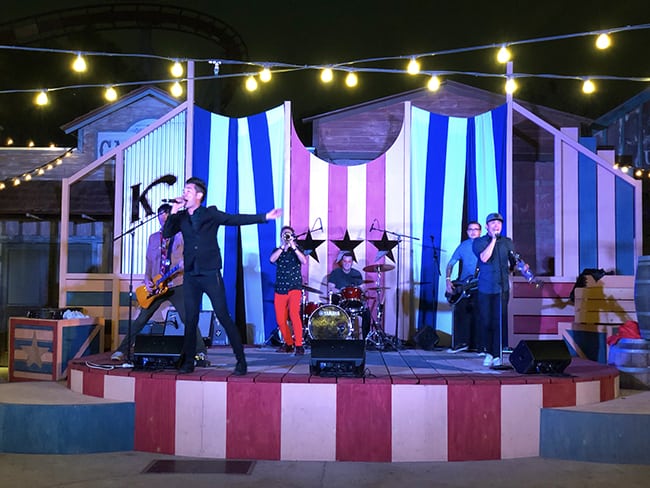 Guests can enjoy a variety of bands nightly, rock out to a top 40's band at the Calico Mine Stage or bop to beats of the Boardwalk DJ around Charleston Circle Fountain. Looking at the schedule, Knott's did an outstanding job of lining up some great bands of all different styles. Click here for the Knott's Summer Nights Band line-up.
The bands will be rotating between 3 stages, so there will always be some great music to enjoy!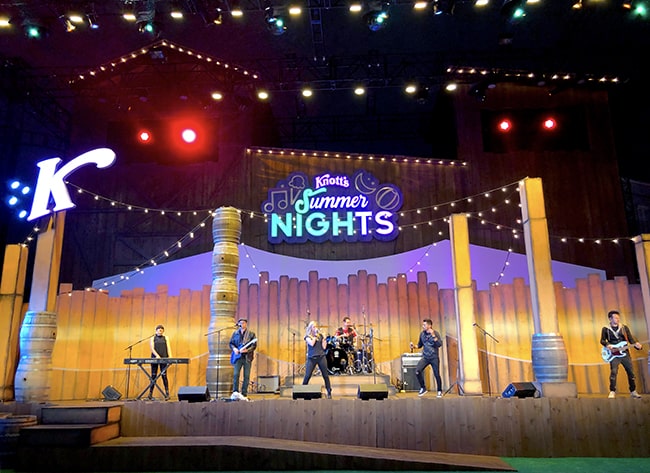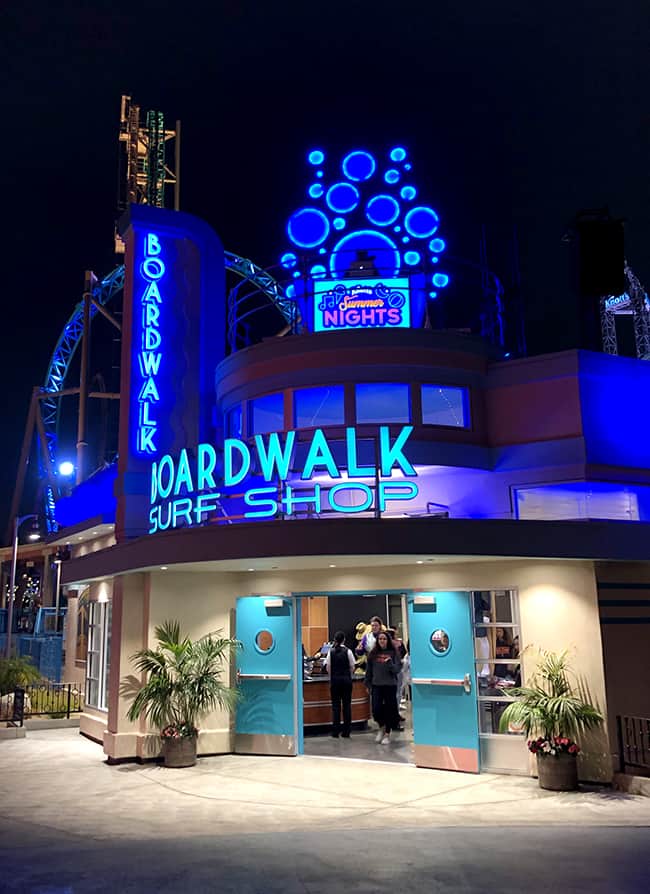 Knott's Summer Night is Fun for the Entire Family
Along with the food and live music, there will Instagram-able photo opportunities, interactive experiences, and family-friendly games. Games include corn hole, tiki toss, giant checkers and giant pong!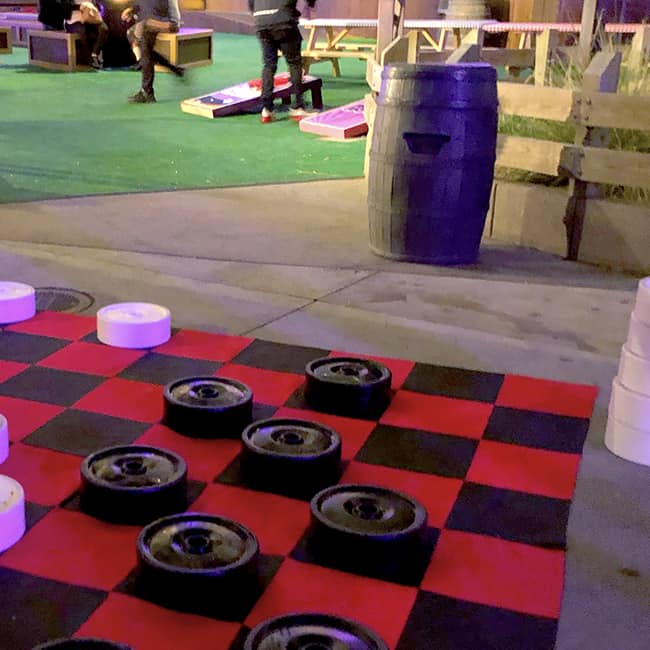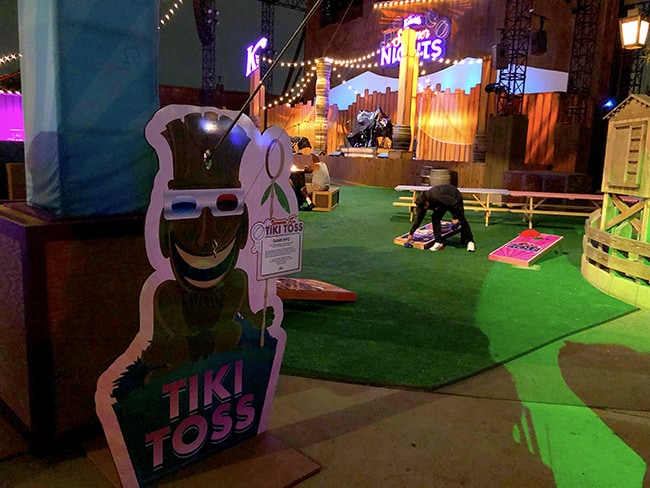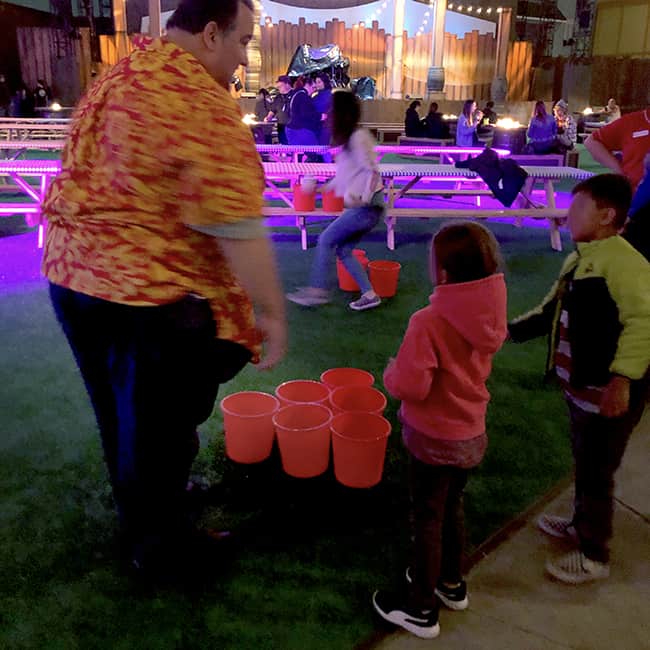 Characters from Knott's Backyard Barbecue join in the fun with funny story lines and props to make your stay at the Summer Nights full of laughter and energy.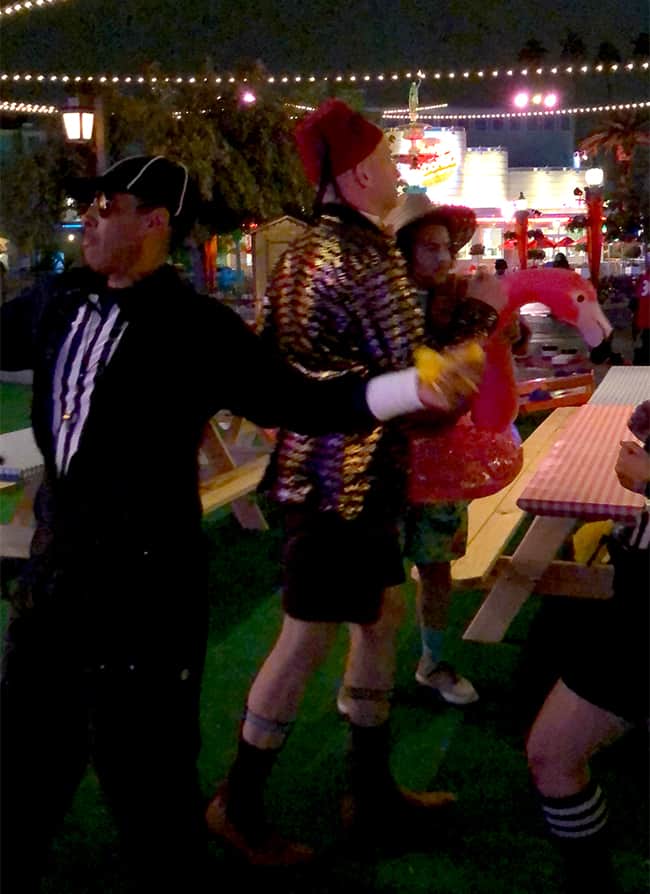 Finally, make sure to take some time to sit down and relax by the fire. There are table top fire pits set up all around Calico Stage. You can even buy a s'more kit for $7.00 and make s'mores! Annual pass discounts do apply and the kit come with enough supplies to make two s'mores. You will find the booth to buy the kits next to the stage.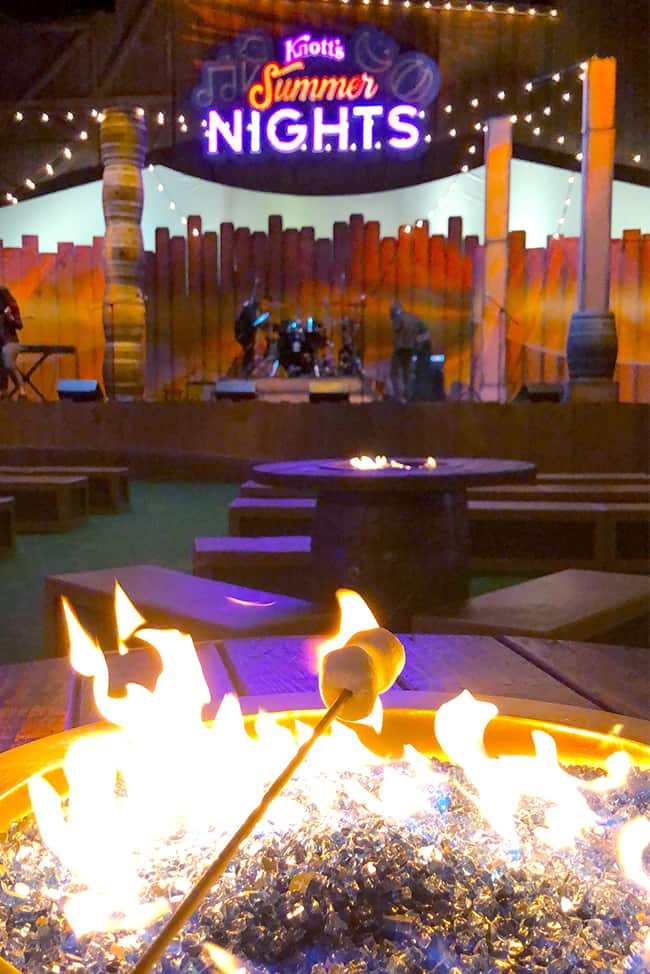 I am really looking forward to attending Knott's Summer Nights multiple times this summer. I can tell that it will become a popular event to enjoy here in Orange County. It's just one more reason to buy an season pass to Knott's Berry Farm. Even though it's six months into the year, there is still soooo much more fun to enjoy the rest of the year at Knott's. Happy Summer!