By the end of this post, if you don't have a 2023 Knott's Season Pass already, you will most likely want one! I can't think of a better deal in Orange County for family entertainment. By getting a Knott's Season Pass, you can even save money during the year on seasonal fun...which I will show you!
Just keep reading!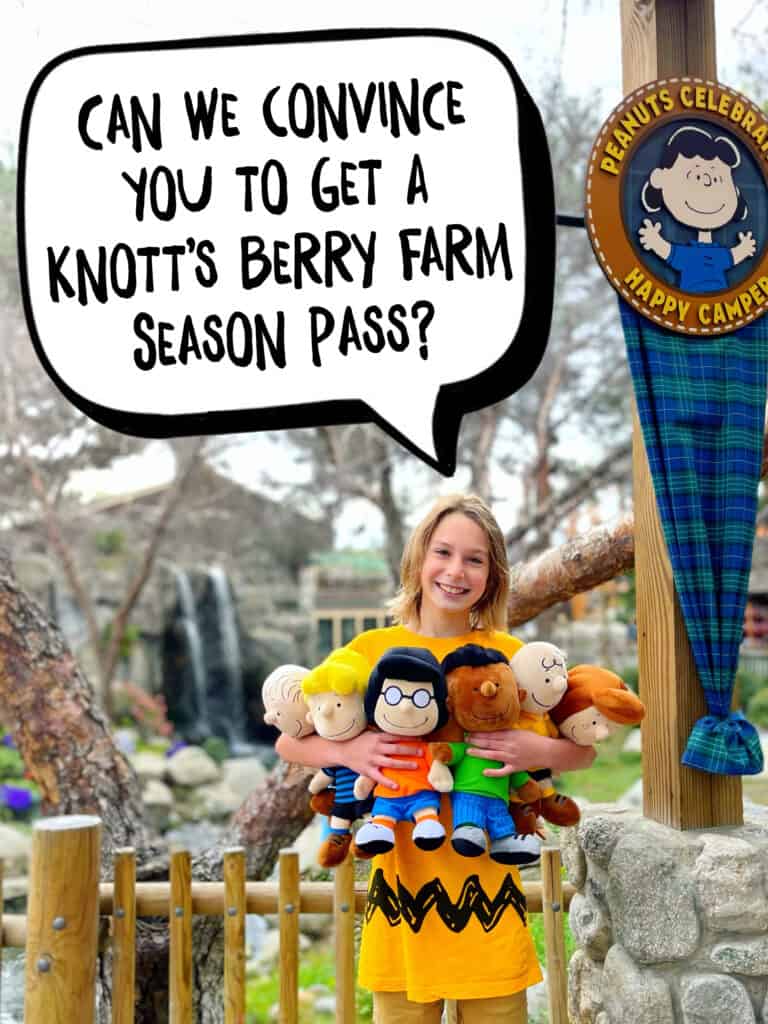 Why am II trying to convince you to get a Knott's Berry Farm Season Pass? Because I honestly love Knott's so much, and truly feel that it's a great way for families to have fun together. Plus, if you keep reading, you will see why it's such a fantastic deal.
The great thing about Knott's Berry Farm is that they constantly change up the fun attractions with the seasons during the year. This means that you are always getting to enjoy something new that coincided with the holidays during the year!
(Disclosure, I am a Knott's Ambassador. But that's because I love going so much that I applied for the position. And even if I wasn't I would still go just s much.)
What is a Knott's Berry Farm Season Pass?
First of all, what is a Knott's Season pass? It's a pass that you can purchase, that gets you into the park 364 days a year! There are NO BLACK OUT DATES except Christmas (when the park is closed to all).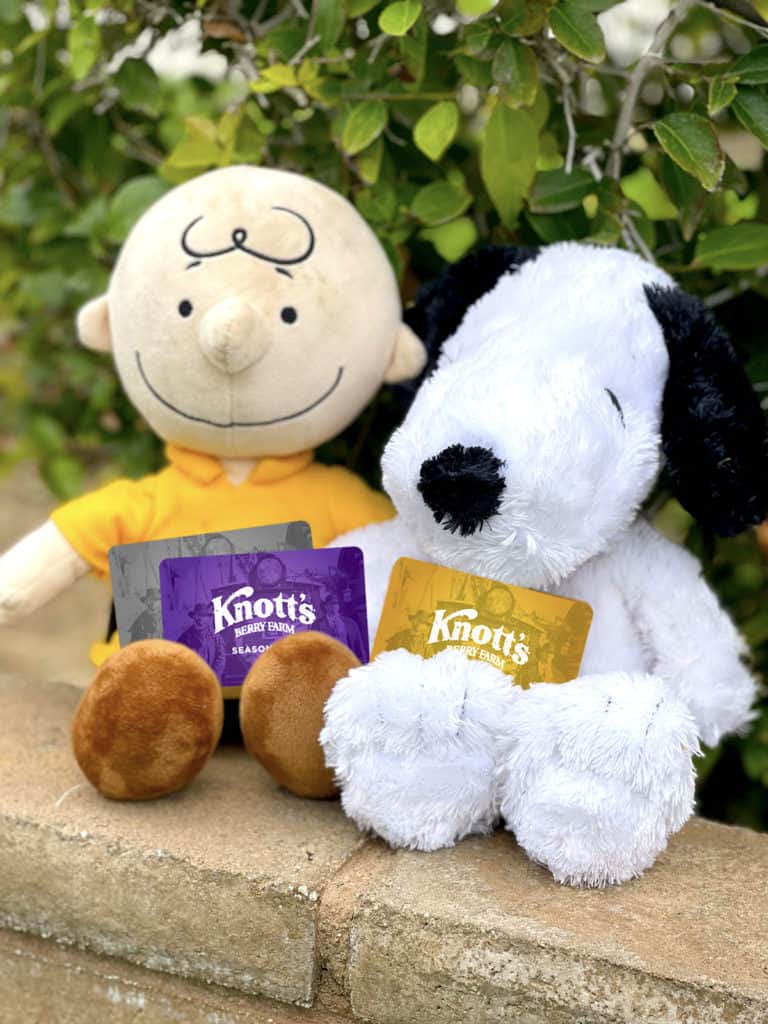 You can read all about the Knott's Season Pass Benefits on this post I wrote. But for the purpose of this post, I am just going to talk about the great entertainment experiences you get with a 2023 Regular Pass or the 2023 Gold Pass.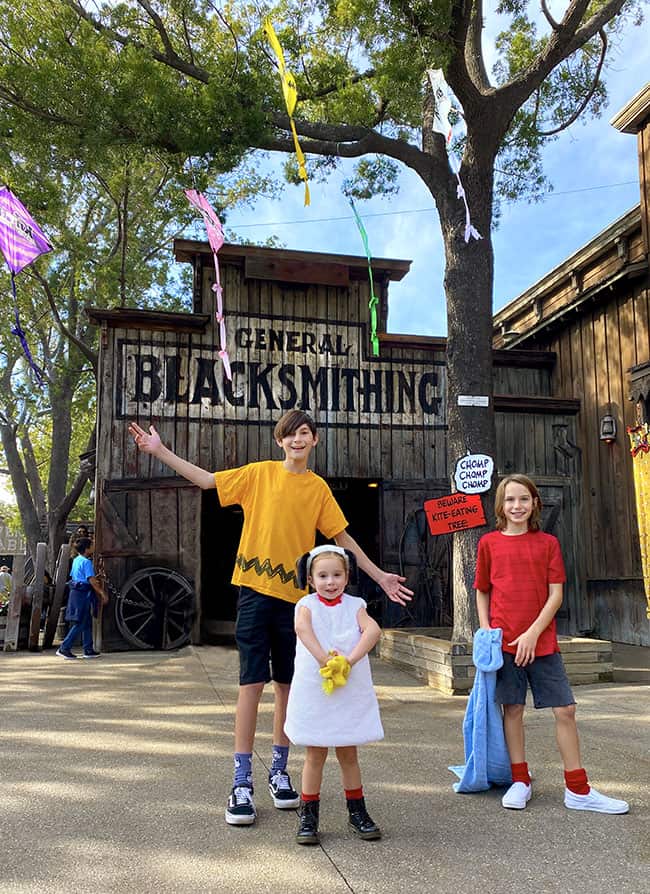 How Much Does a 2023 Knott's Season Pass Cost?
The 2023 Regular Pass costs $135. Only $10 per month with an initial deposit of $35. NO BLACK OUT DATES.
The 2023 Gold Pass costs $175. Only $14 per month with an initial deposit of $35. This pass includes entrance to Soak City Water Park during the summer season with NO BLACK OUT DATES.
Here's What is included in a Knott's Season Pass for the Year
Here is a huge list of activities the Knott's offers throughout the year. This doesn't even include all the rides, historic nostalgia, shows, museums, character and pop-up experiences that happen at Knott's. Can you imagine getting to enjoy this all-year long?
Here goes!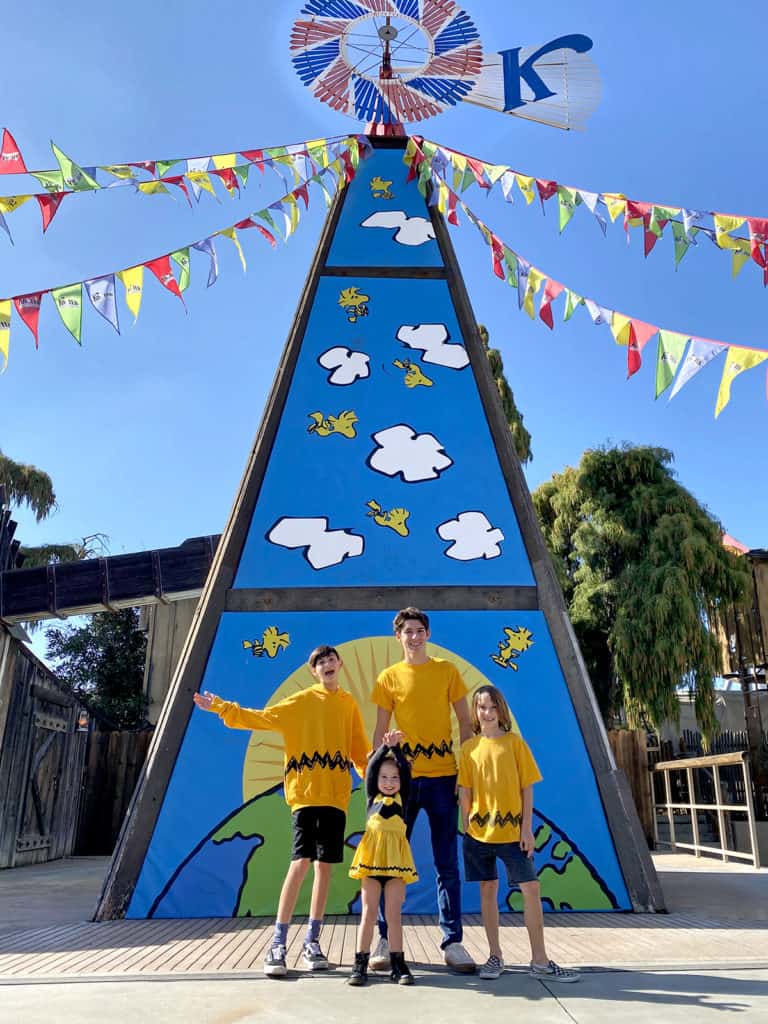 At Knott's Berry Farm, the year begins with the beloved PEANUTS Celebration. This includes:
Entrance into the PEANUTS Celebration - which includes:

Live Show with Snoopy and the PEANUTS Gang
Fun Rodeo Games with the PEANUTS Characters
Livery Stable with live farm animals and the PEANUTS character, Pig Pen
Surprise interactive character experiences with the PEANUTS Gang
Festive PEANUTS inspired décor
Animated photo opportunities
Delicious PEANUTS themed-treats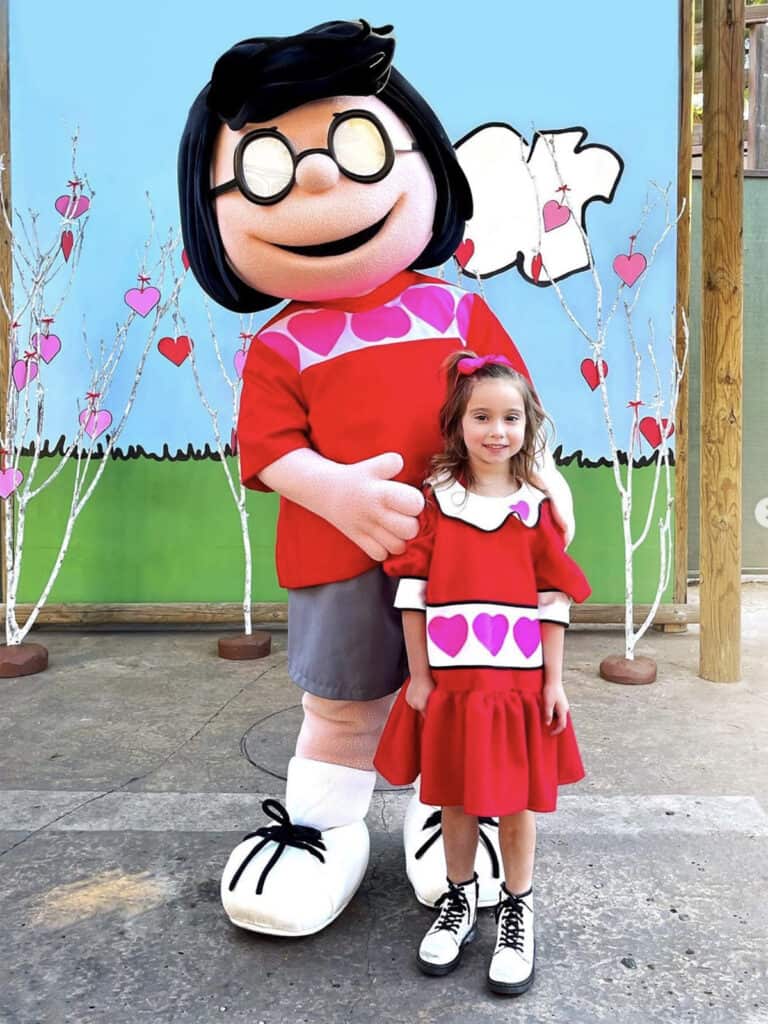 Valentine's Day - Visit Snoopy and the PEANUTS Gang in their Valentine's Day outfits and get a photo.
Valentine decor in Camp Snoopy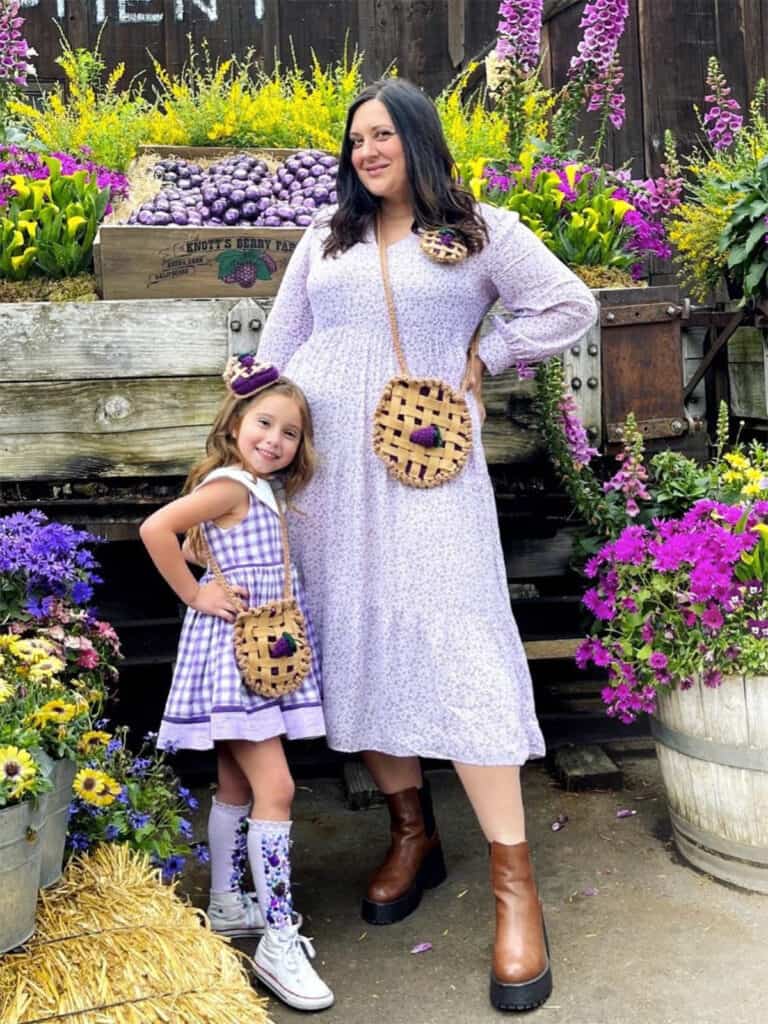 Entrance into the Knott's Boysenberry Festival - which includes:

Access to the annual food-inspired event that celebrates the park's historic roots by highlighting the boysenberry!
Live music
Check out the Boysenberry Festival Craft Village vendors
Musical stage shows
Boysenberry contests
Boysenberry Day - Knott's version of Dapper Day
Access to an amazing lineup of boysenberry dishes ranging from savory foods with a boysenberry twist to one-of-a-kind desserts and drinks that you can only find at Knott's Berry Farm during this limited-time food festival. (Food costs extra)
Camp Snoopy decked out in spring and Easter decor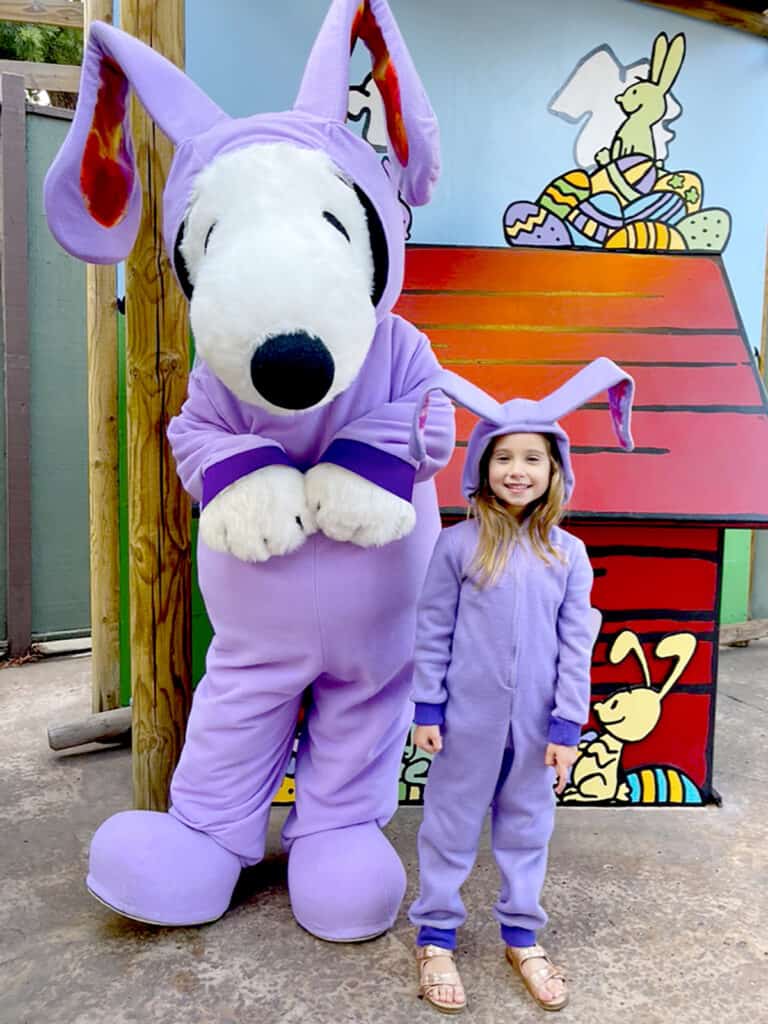 Visit the Beagle Bunny during Easter Weekend - Snoopy dressed-up in his bunny suit.
Easter and Spring decor in Camp Snoopy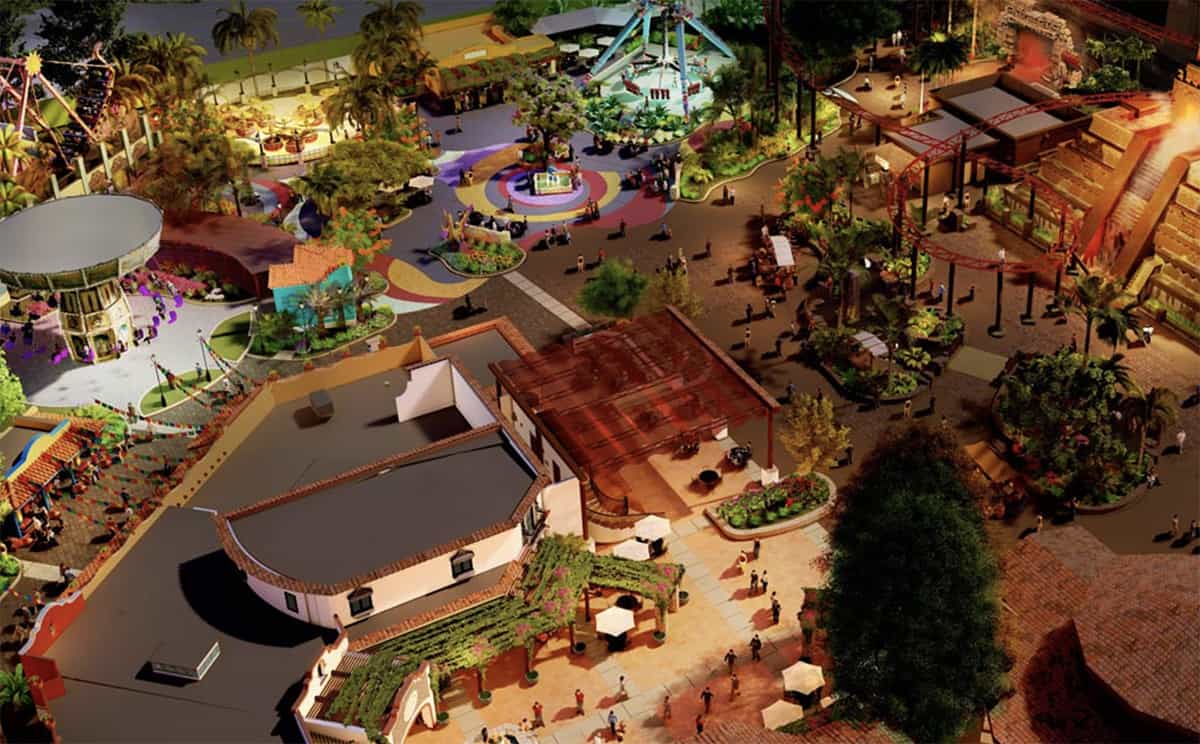 Access to the Opening of the newly refurbished Fiesta Village- which includes:

Stroll down Fiesta Mercado, inspired by Los Angeles' Olvera Street
A variety of merchants with unique and authentic items, surrounded by bright, colorful alebrijes and vibrant landscaping
Access to the new Casa California restaurant
Access to the new Cantina Del Sur
Live entertainment at the transformed open-air Fiesta Stage
Access to the newly renovated Montezooma's Revenge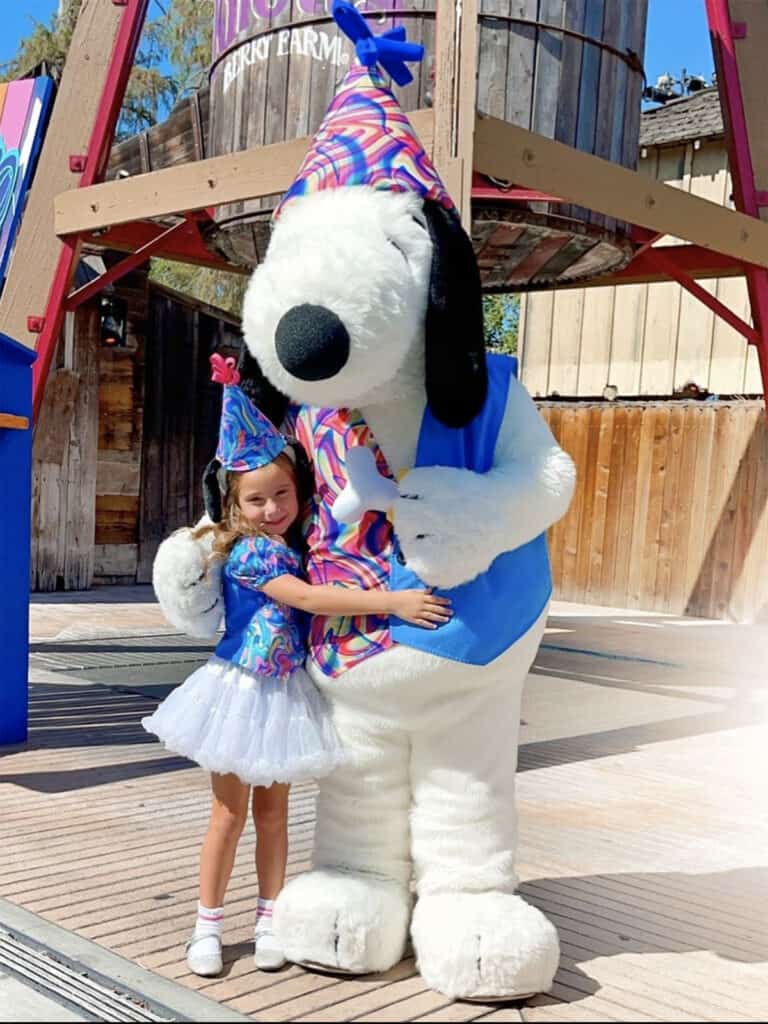 Snoopy's Birthday - Get a Free birthday themed button
Take a photo with Snoopy in his birthday outfit!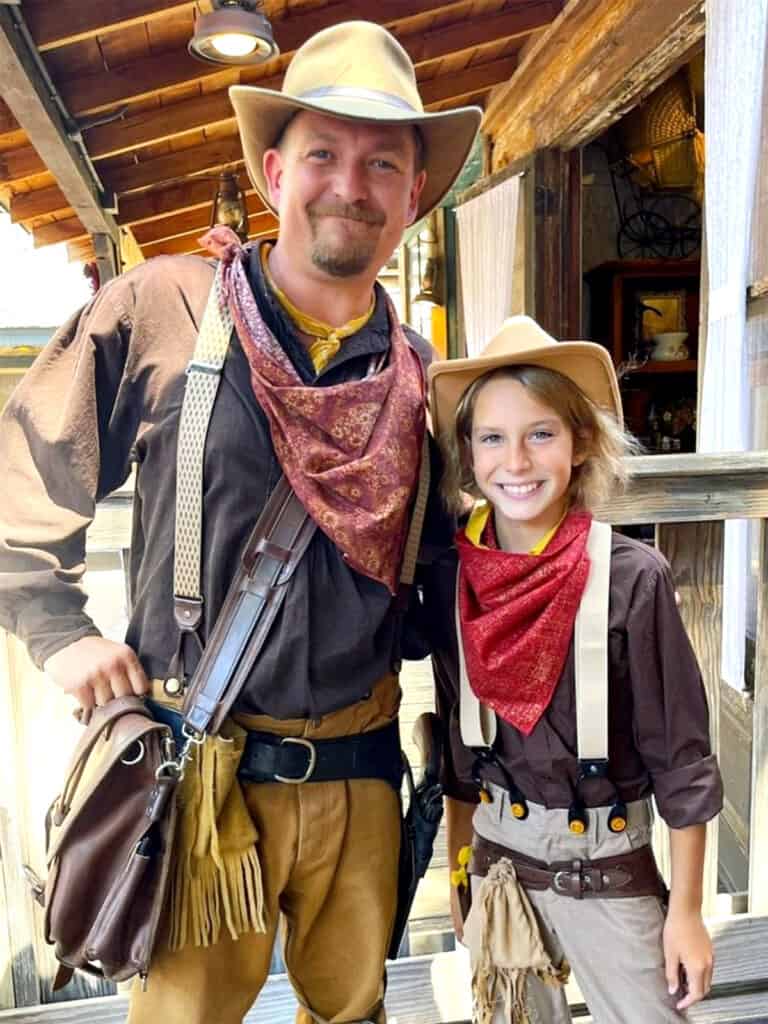 Entrance into the Knott's Summer of Fun - which includes:

Access to Ghost Town Alive! (takes place all summer long)

Guests can visit the beloved town of Calico and join in an authentic western adventure by becoming a star in the summer story of the Wild West.
Play along with bandits, cowboys, robbers, townsfolk, and judges
End the day with a western hoedown complete with dance lessons!

National Cowboy Day - Get a Free themed button at the entrance
Access to Knott's Summer Nights (takes place all summer long)

Enjoy live bands and DJs, it's like concerts in the park every night but more fun!
Rock out to top 40s bands at the Calico Mine Stage
Dance to the electronic beats of the Boardwalk DJ around Charleston Circle Fountain.
Access to an exclusive line up of summer foods!
Play fun lawn games with the Knott's backyard BBQ characters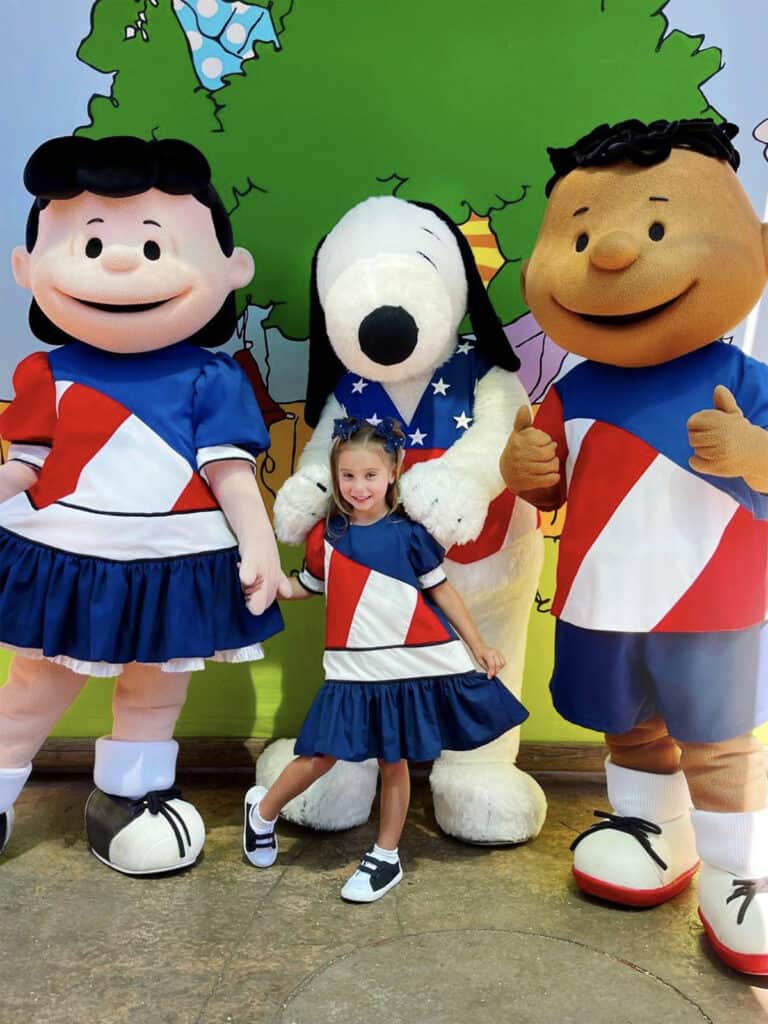 4th of July

Live Fireworks over Knott's
Visit Snoopy and the PEANUTS Gang in their red, white and blue outfits.
Live music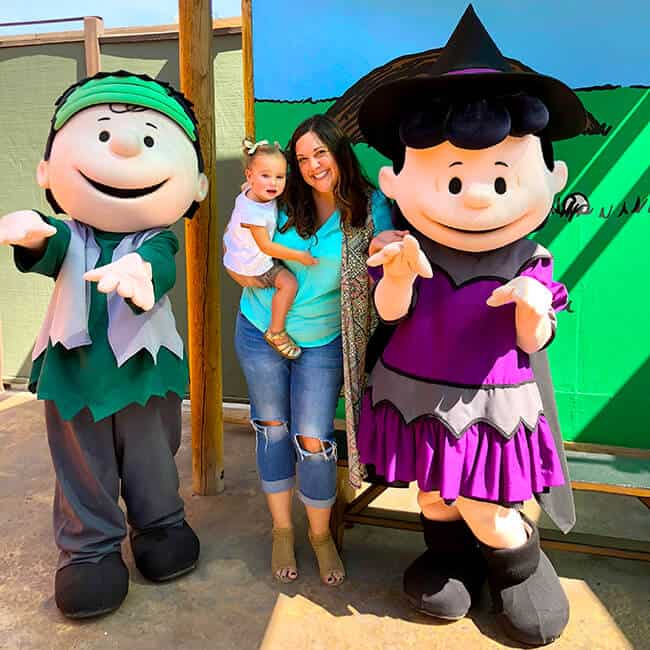 Entrance into the Knott's Spooky Farm - which includes:

Free Trick-or-treatiing around the town of Calico's shops and buildings to
Enjoy kids' Halloween activities
Meet and Greets with Snoopy and the PEANUTS Gang in their Halloween costumes
Halloween themed décor and spooky surprises
Spooky creatures in the Livery Stable
Live Halloween Show with Snoopy and the PEANUTS Gang
Costume Cavalcade with the PEANUTS Gang
Calico Mine Ride and Timber Mountain Log Ride themed for the holiday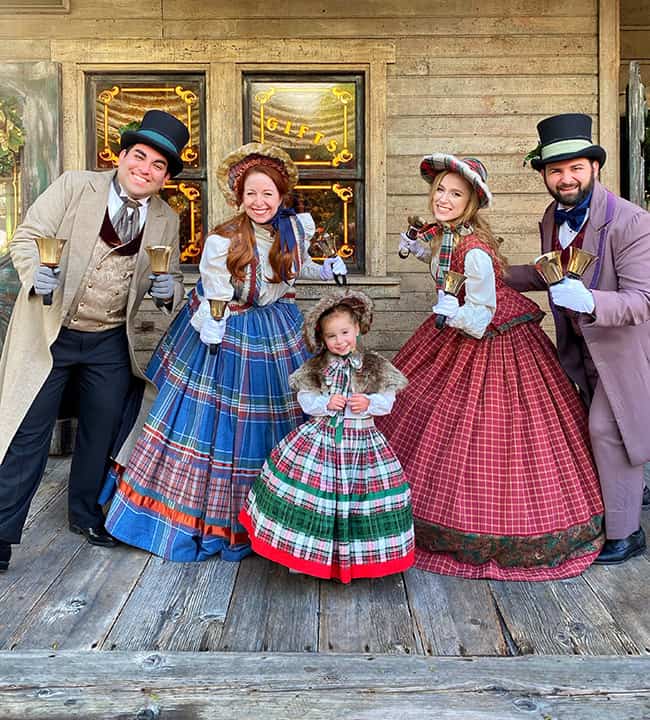 Entrance into the Knott's Merry Farm - which includes:

Holiday-inspired décor transforms the park featuring a landscape of thousands of twinkling lights, miles of themed garland and jumbo snowflakes.

Snoopy's Night Before Christmas: Ice Show
Home for the Holidays stage show
Exclusive holiday food offerings
Nightly snow and glow experience
Best Wishes show at the Camp Snoopy Theatre
A Christmas Carol and The Gift of the Magi, 1885 stage shows
Christmas Crafts Village
Santa's Christmas Cabin - Meet Santa and Santa Snoopy. Free photos with your phone.
Christmas tree lighting ceremony
Gingerbread Lane
Knott's Christmas Crafts Village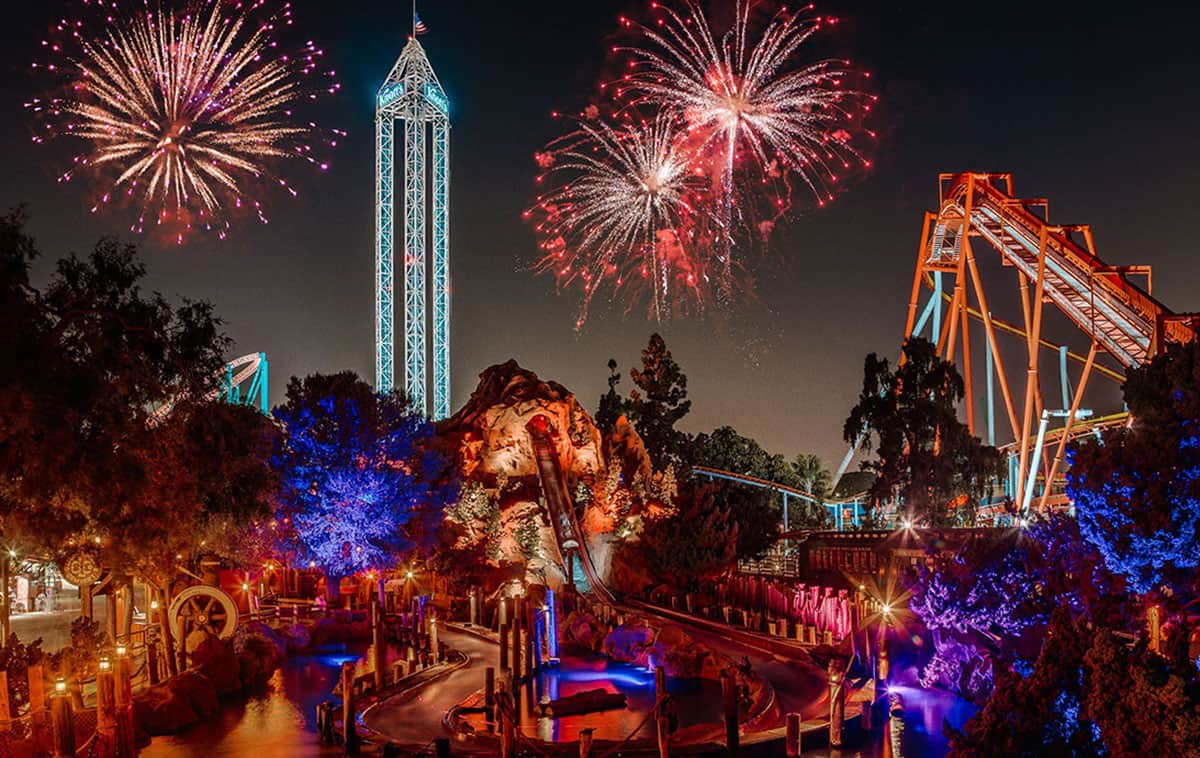 New Year's Eve

Midnight Fireworks Spectacular
Count down the final moments of 2022 with festive music, party hats and noisemakers
PEANUTS characters will be posing for pictures to celebrate the New Year in their party outfits.
PianoMania Dueling Pianos
Comedy & Magic Show
Swing Dancing Lessons
Live Music and Entertainment
Wow!!!! That's a lot of fun. PLUS, you can go as many times as you like.
If you get the 2023 Gold Pass, you can also go to Knott's Soak City all summer long.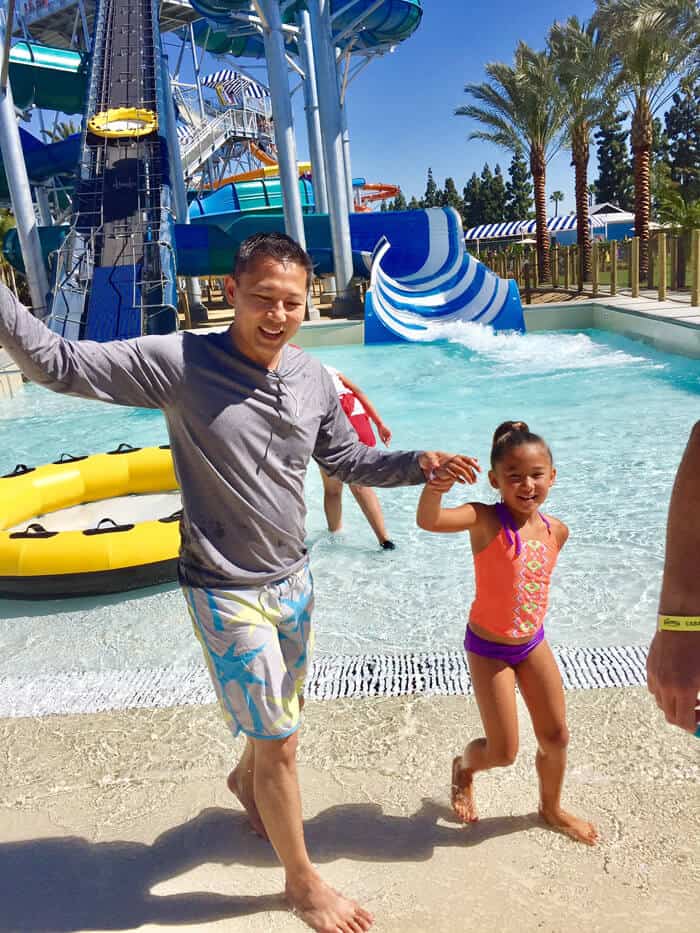 Knott's Soak City includes:
23 water slides - Including speed, tube and body slides
750,000-gallon Tidal Wave Bay wavepool
Three‑story Beach House featuring 200 water guns, nozzles, sprayers and other interactive surprises
Sunset River - A ⅓ mile lazy river
Gremmie Lagoon water area for kids and toddlers
NOW KEEP READING!!!! BECAUSE I HAVE MORE MONEY SAVING KNOTT'S TIPS...
How Does a Season Pass Save You Money
If you go to Knott's just once a month (or 12 times), that breaks down to just $11.25 per day. YES...just $11.25 for an entire day of fun. That's less than the price of a movie ticket or a 2-hour visit to an indoor playground.
And if you think about how much you can spend at seasonal activities throughout the year, think of how much you can save by having them included in your Knott's season. Check out these breakdowns...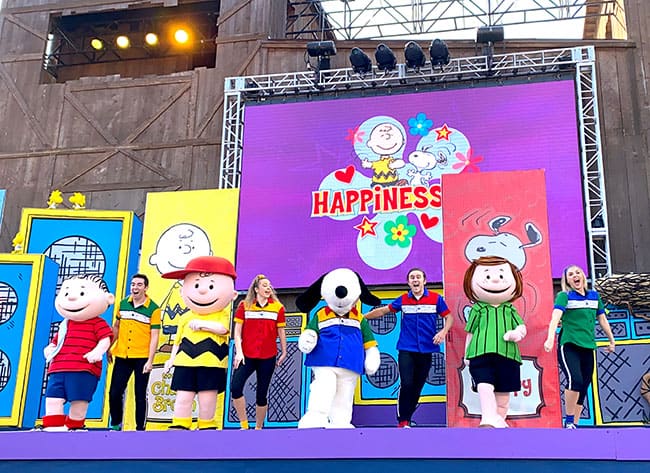 Tickets to a Live Family Stage Shows = $25 + per person per show
vs.
Free stage shows all year long at Knott's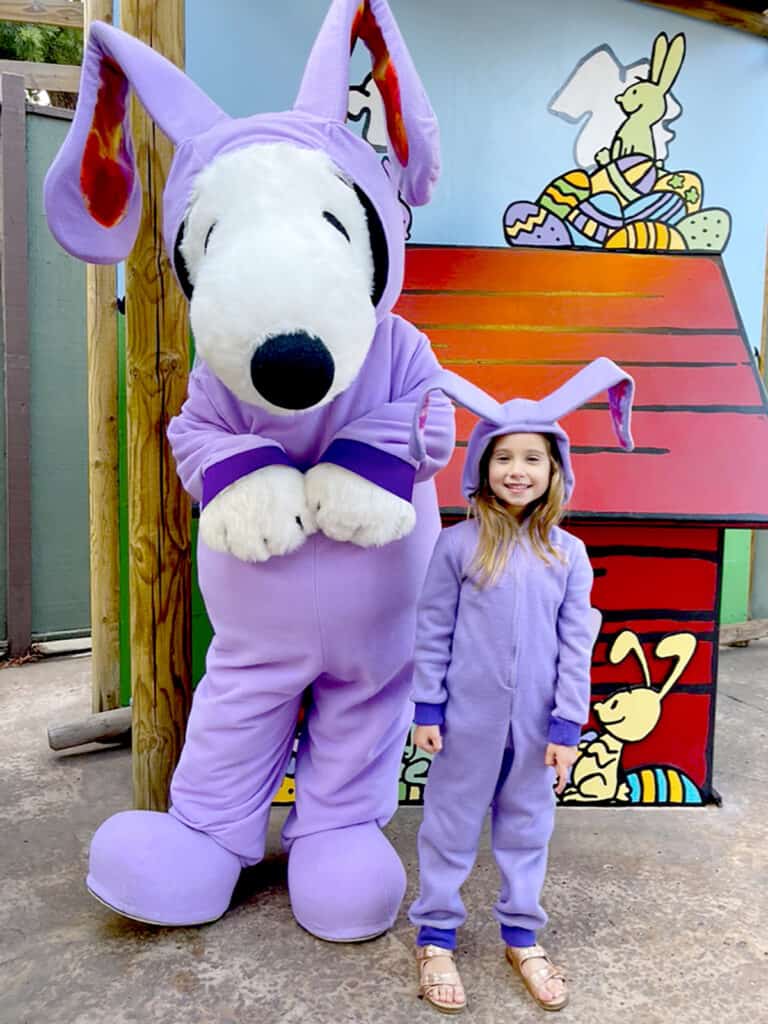 Easter Bunny Photos at the Mall = $20 +
vs.
Free photos with the Beagle Bunny at Knott's with your own phone.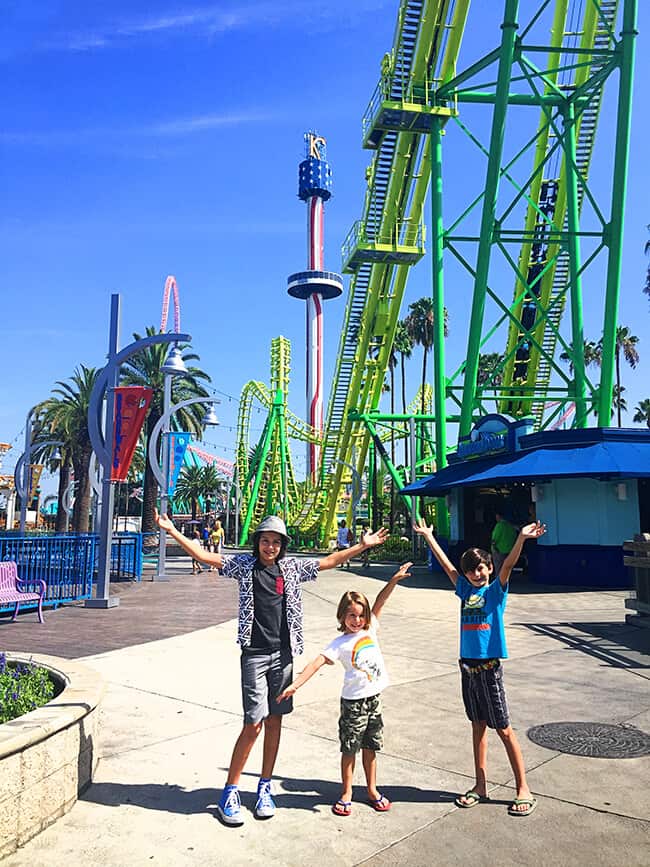 OC Fair admission = $15 per person
vs.
Free rides all year long at Knott's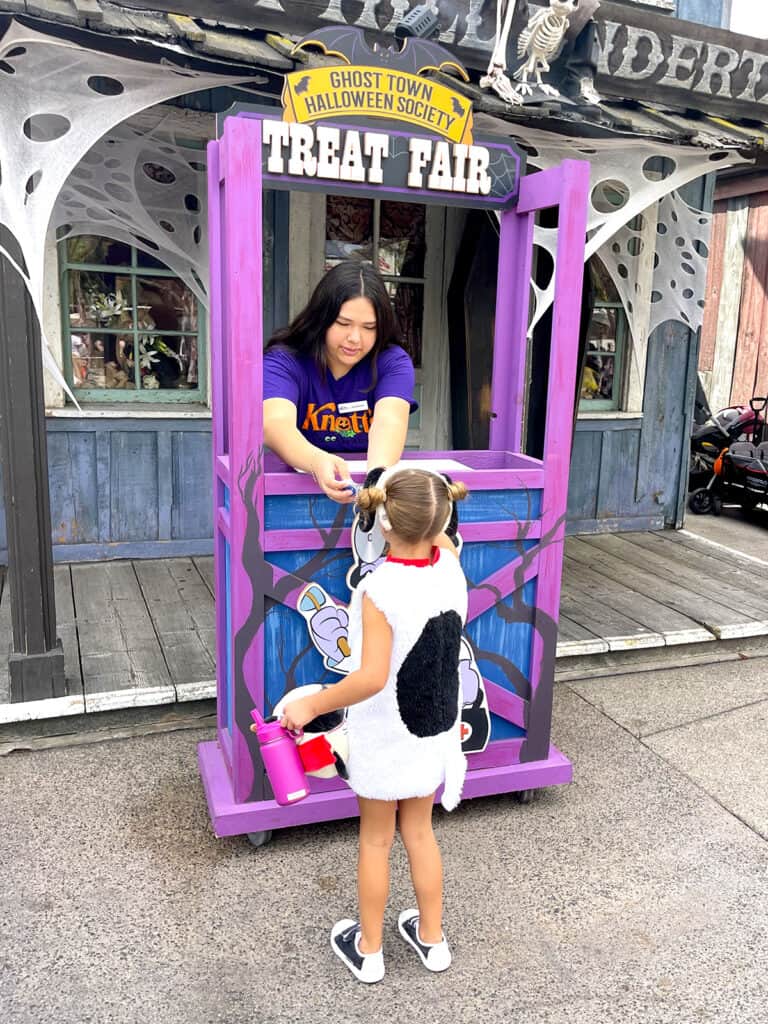 Pumpkin Patch Outing = $40 + for rides, games and photo oops
vs.
Free trick-or-treating, Halloween photo ops, character experiences and more!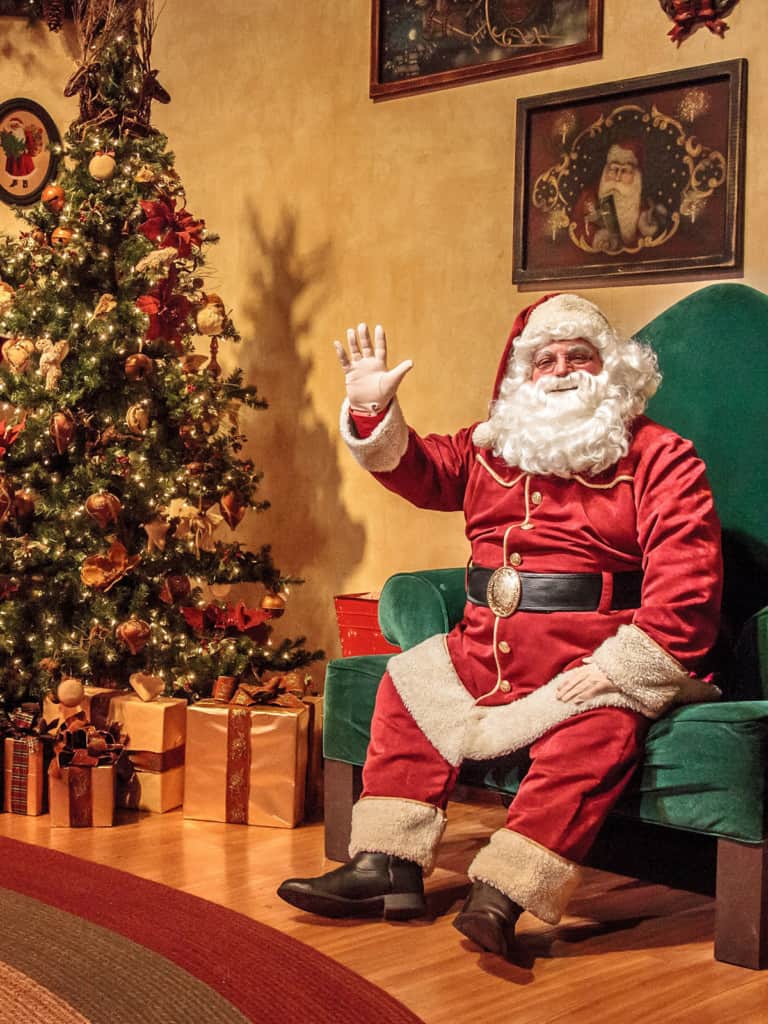 Santa Photos at the Mall = $20 +
vs.
Free photos with Santa at Knott's with your own phone.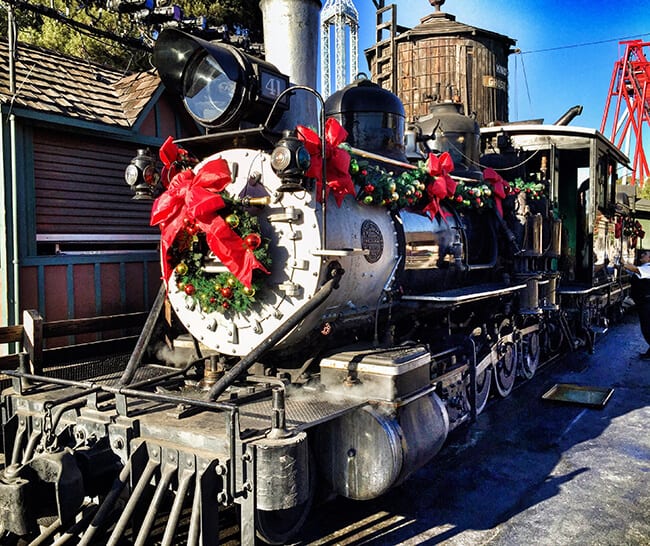 Christmas Train Rides = $25 +
vs.
Free train rides at Knott's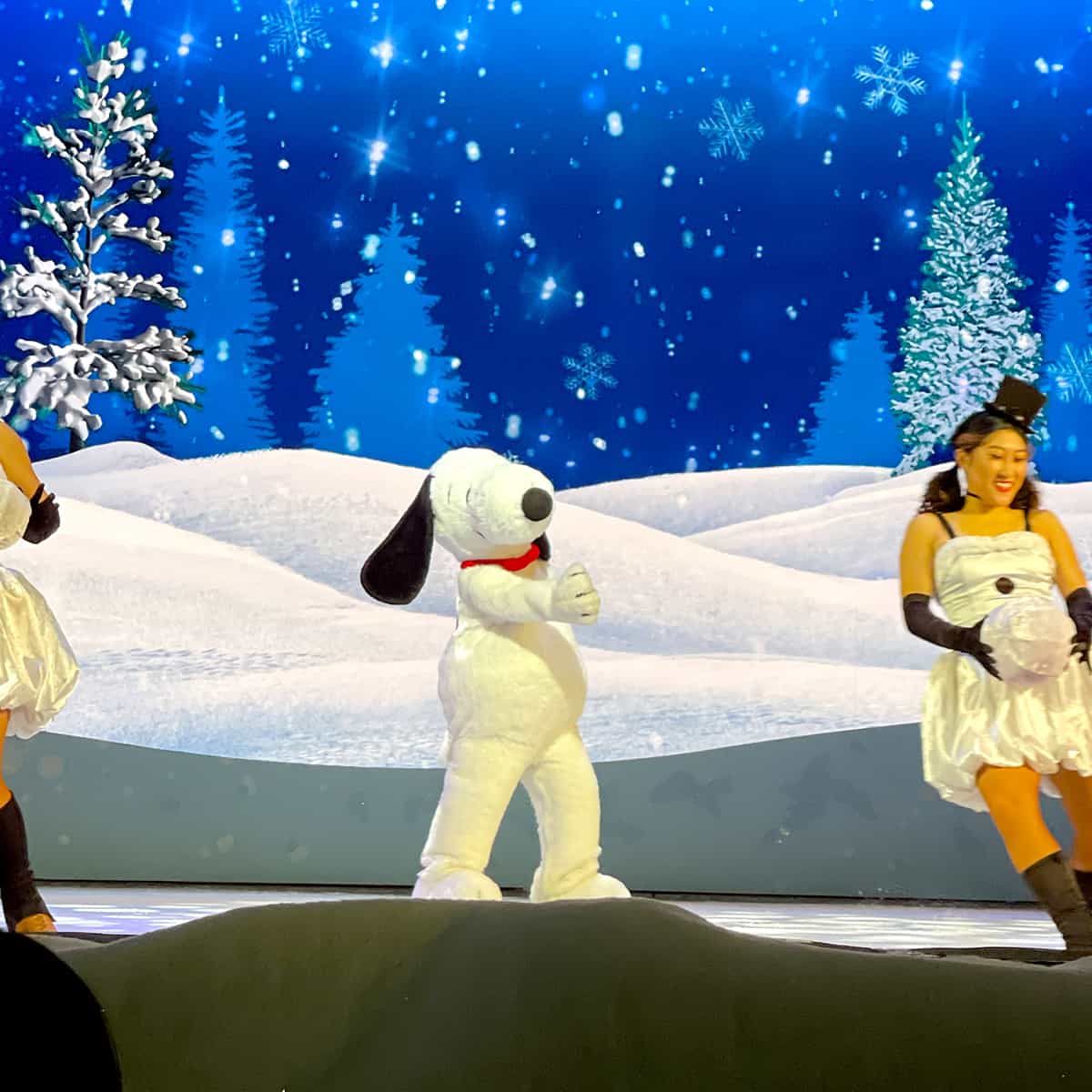 Disney on Ice = $35 +
vs.
Free Snoopy Ice Show at Knott's (it's so good)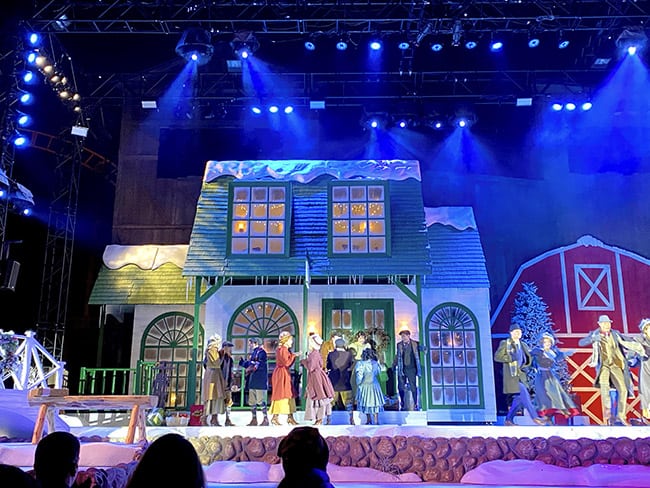 Christmas Stage Shows = $25 or more
vs.
(4) Free Christmas stage shows at Knott's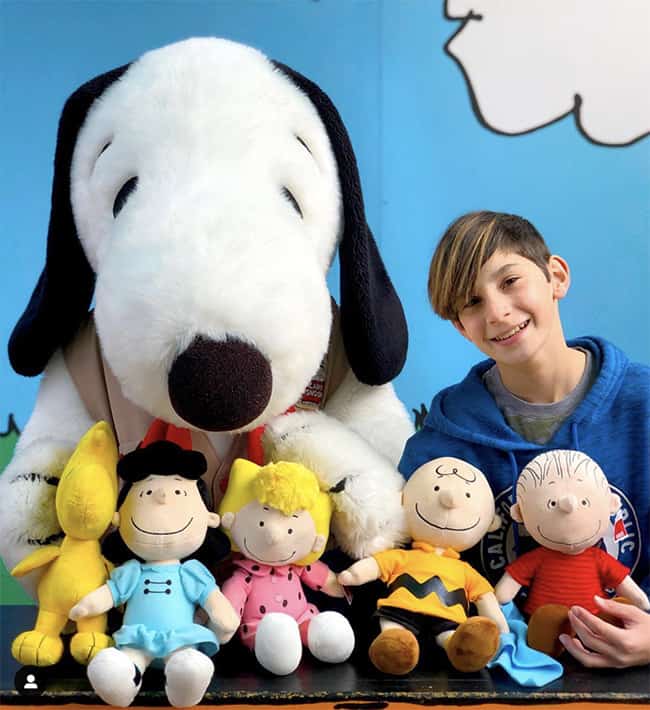 Lowest Disneyland Pass = $449 with 230 black out days
vs.
Knott's Season Pass = $135 with no black out dates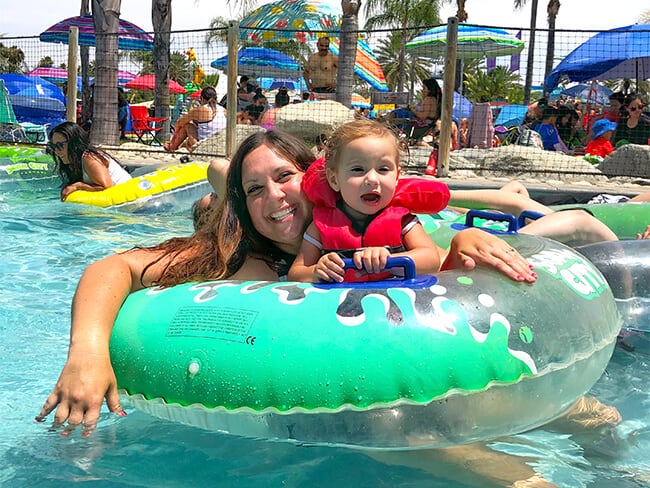 Water Park tickets = $50 +
vs.
Included in a Knott's Gold Pass all summer long
And this is just the beginning. Imagine not having to spend money every weekend on family entertainment. You can just take the family to Knott's! As you can see from above, there are lots of fun events happening every month at Knott's Berry Farm.
Finally...if all these things haven't convinced you to get a Knott's Season Pass, I've got one more thing...
Come to Knott's to Hang Out with Me!
I am excited to have been selected as a Knott's Ambassador again this year! And my family and I are at Knott's almost every weekend. Plus, the kids and I go multiple times peer week during summer to play at Ghost Town Alive!
And finally, I personally go while the kids are at school with some of the other Knott's Ambassadors. Knott's is not just for the kids! So send me a message if you want a mom's day out at Knott's Berry Farm. It's all about relaxing, rides (or not), sight seeing, mom talk and food!
Now go get a pass before the prices go up! The longer you wait, the more they cost. Right now, 2023 Season Passes are the cheapest they'll be.