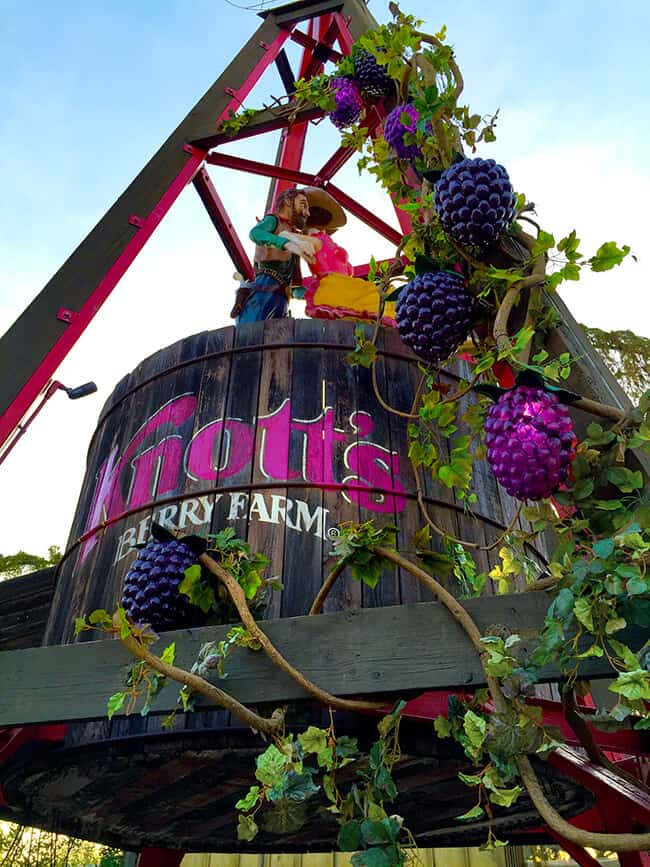 it's almost Boysenberry Festival time at Knott's Berry Farm, and i can't wait! it's one of our family's favorite events of the year at Knott's. and this year, it will be a three week long celebration instead of two...yay!!!!! it's all happening April 1st through the 23rd, so you better make plans to go.
last week i attended a media preview event at Knott's, and had a chance to try some of the new food items that will be offered at the Boysenberry Festival. there will also be some of the oldies but goodies at the festival this year. i've been waiting for them to come back!
especially the FUN BUN. a deep fried cinnamon roll topped with obey gooey boysenberry cream cheese icing.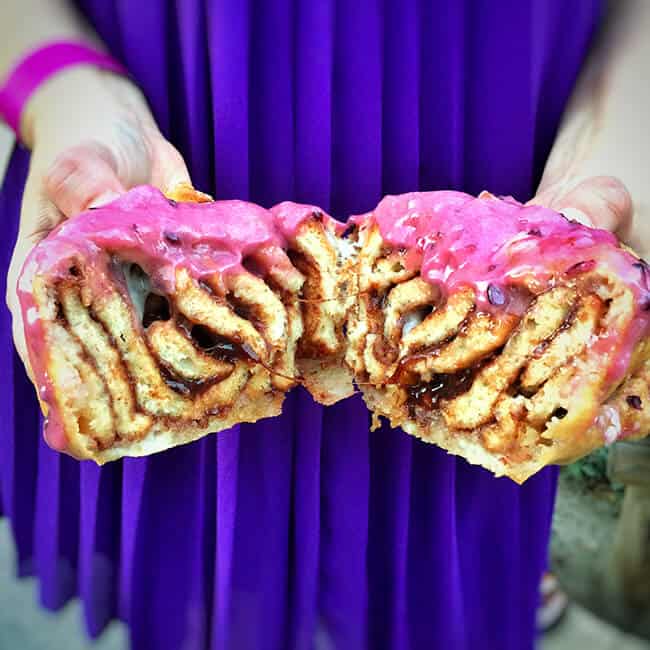 did you know that Walter Knott created the boysenberry? that's why it's so iconic to the Farm. the year was 1920 when Walter and Cordelia Knott moved to the community of Buena Park, California to farm 20 acres of rented land. here they harvested, and sold the first boysenberry, a cross between a loganberry, red raspberry and blackberry. today, all boysenberries in the world can trace their roots back to Knott's Berry Farm. and BOYSENBERRIES ARE YUMMY!!!!!
this year there will be over 80 unique boysenberry inspired food and beverage options available for guests to try throughout Ghost Town! like meatballs with boysenberry barbecue sauce....