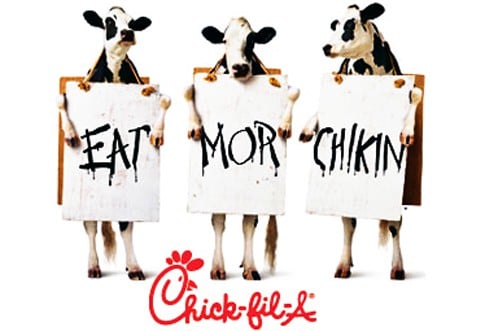 like i said
before
, i am totally failing at this making dinner resolution. i don't know if it is because nothing tastes good to me, or if i am just too tired, but i really need to do a better job. thankfully, i got a bunch of recipes from all my friends last week, so i will be shopping for those recipes this week. and will be sharing my adventures in cooking next week. maybe i'll be cured : )
anyways, after last mondays dinner adventure of scrambled eggs, i failed again tuesday. i justified it by going to
Chick-fil-A's
family night where
kids eat free
with the purchase of an adult meal. i wanted to check it out so that i could review it with my readers.
now I don't know if this is the case with all Chick-fil-A's, but i went to the one in Orange and was very happy. they had a table with an employee playing games and doing crafts with the kids. the play area was clean and fun for the kids. i especially liked the fact that it only had only one door that opened into the restaurant so i didn't have to worry about loosing the kids. and better yet, they had antibacterial wipes at the door to clean off little hands before they ate dinner. and then there was that poor guy dressed up like a cow, letting all the kids hug him, kick him and step all over his feet. i felt sorry for the cow, but it was so much fun for the kids.
i was very pleased with the kid's meals. yes, it was fast food, and i definitely like to limit our family's fast food intake to once a week, but they had some good choices for kids. mine got milk instead of the sodas, four chicken breast nuggets, and fresh fruit instead of the fries. and the fresh fruit cup was so good. it had oranges, strawberries, grapes and two kinds of apples. not bad for fast food. the kid's meal also came with a Berenstain Bears book.
so if you have one of those tuesday nights where dinner is just not working out, Chick-fil-A would be a good choice.
Kid's Eat Free
tuesdays, 5 - 8 pm
most Orange County locations.