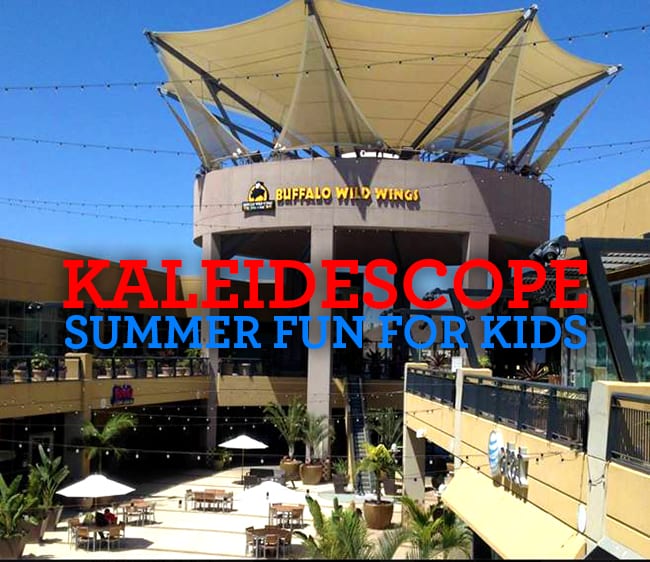 last week, the boys and i had one of the nicest days together at Kaleidescope in Mission Viejo. one of the biggest problems i have with my boys, is finding activities besides the beach and pool that all of them enjoy. the age difference between them is great, so often times the older boys want to do things that are not age appropriate for my littlest. but our day at Kaleidescope was perfect for all of them, and we all had so much fun!
Kaleidescope is an outdoor shopping center located right off the 5 freeway in Mission Viejo. it has shopping, great places to eat, places to play and an Edwards Theater. also, each Tuesday during the summer, they have a great kids program that features a different activity each week. and best of all it is FREE!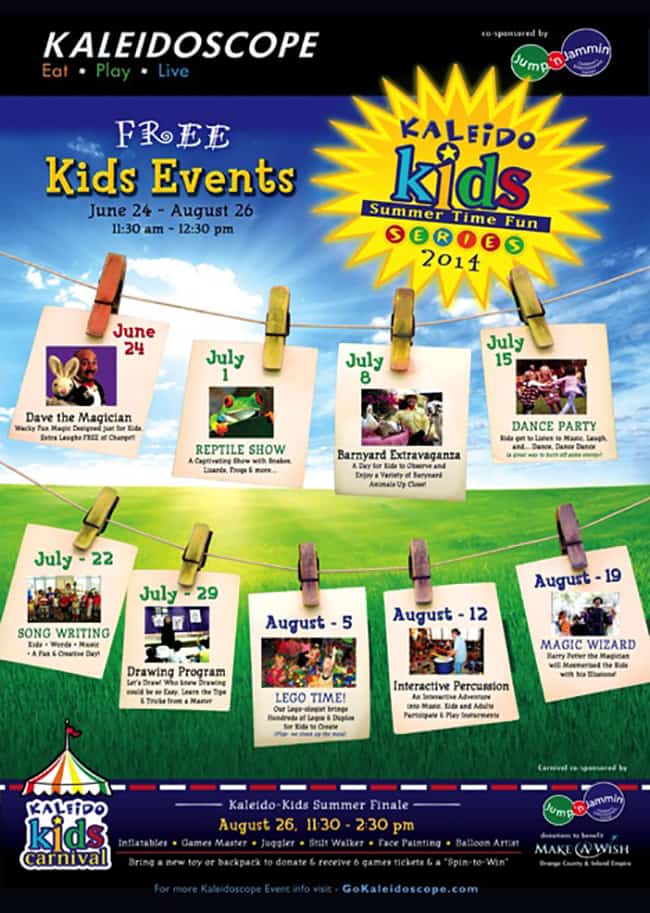 some past events included a drawing class...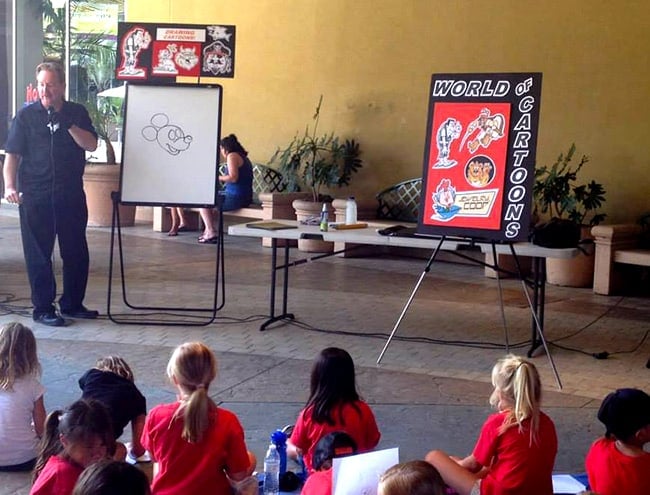 and a dance class. all the events have been really popular with the kids, and in the next few weeks, kids will be able to attend, LEGO, Percussion and Harry Potter Wizard events.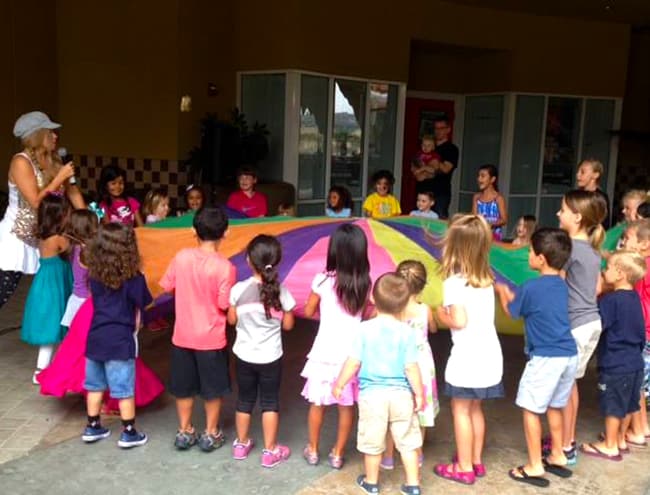 if you come to Kaleidescope by 10 am on Tuesdays, you can hit up the Regal Summer Movie Express. for only $1 per person, you can see a fun kids movie at the Edwards Theater before the Kaleidscope Free Kids event.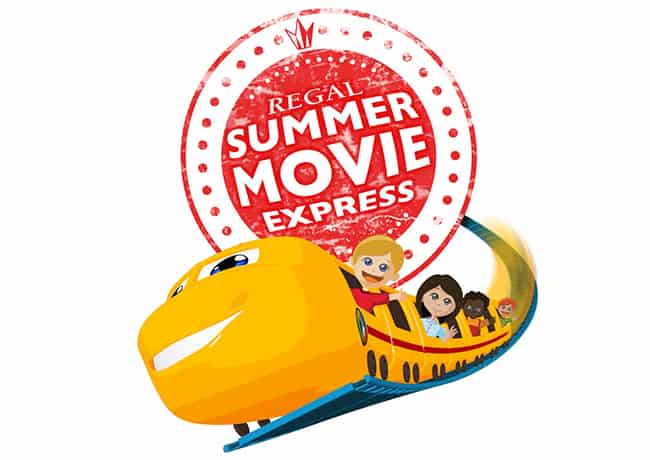 this particular day, we actually couldn't attend the movie or the free kids event, but the kids are super excited to go tomorrow, as it will be the LEGO event. we arrived at lunch time, so we started our fun day out with lunch at Riptide Rockin' Sushi and Teppen Grills…and was it yummy!
not only did we enjoy some great food, but we also had some table side entertainment! the great thing about this, is there was no whining the kids were mesmerized by the chef cooking our food. the especially loved all the fire…..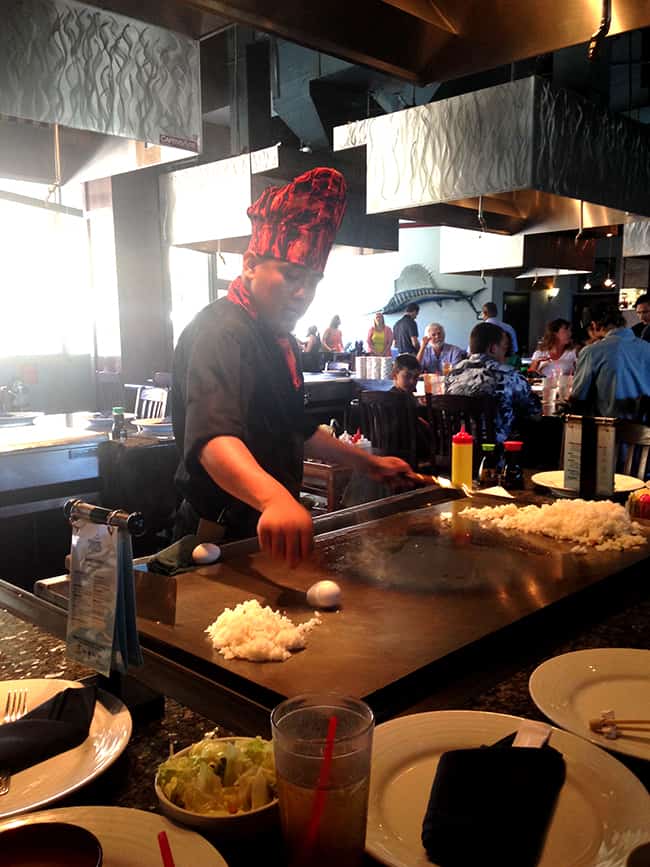 yes, FIRE!!!!!!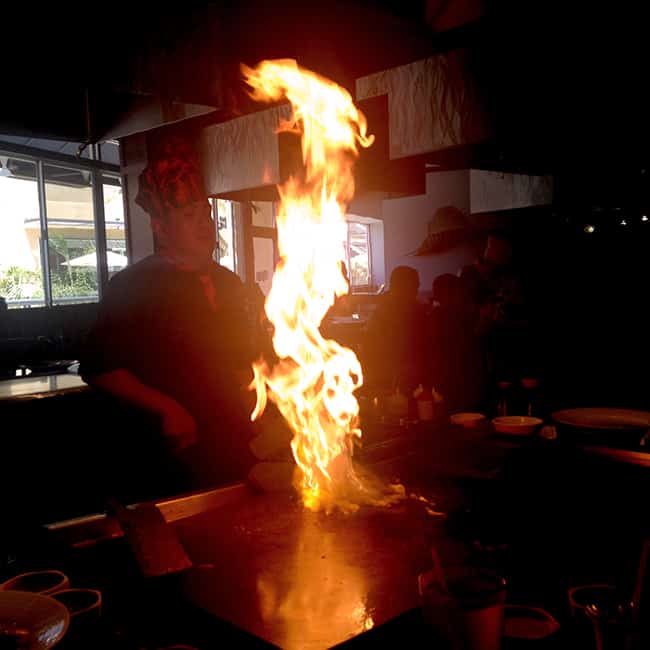 they already want to go back…the food was awesome. and with the lunch menu prices ranging fro $7-14 and the kids meal prices, it's such a great deal. cheaper than fast food.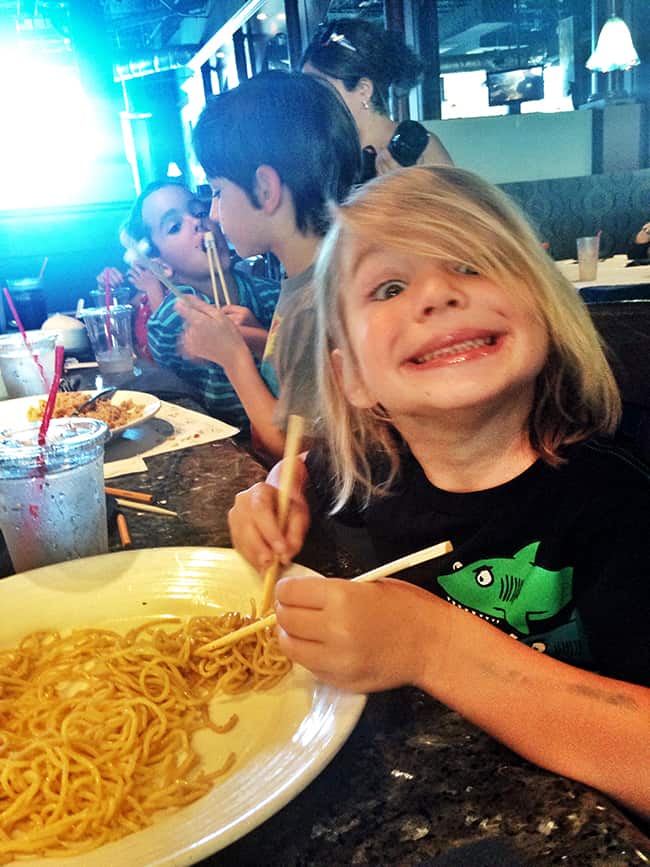 after lunch, we headed over to Laser Quest with Rockin' Mama and her kids. my older boys were especially excited about this.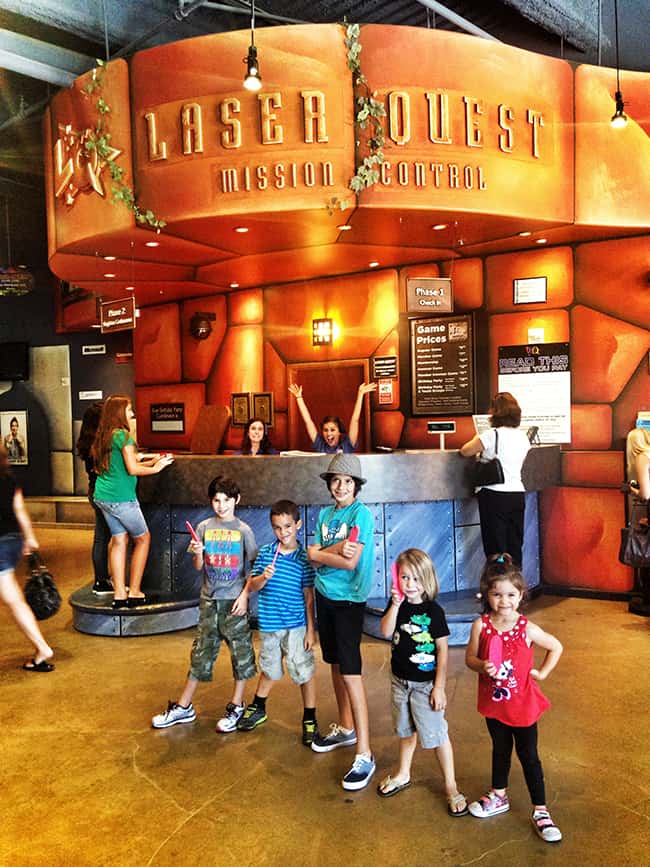 Laser Quest is laser tag….and it is fun for all ages, even moms! we all played...even the little kids. i had to carry my littlest's laser pack, and he carried the laser gun. we had fun chasing the older boys and the others in the laser tag area. i felt good…because i got my workout in for the day! the staff is super helpful and great with the kids.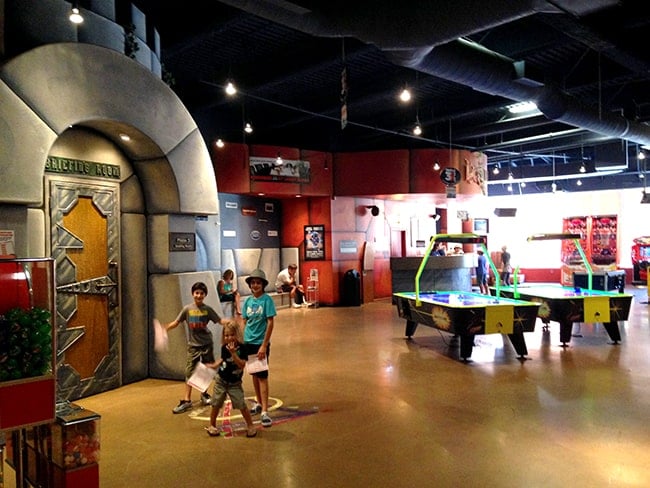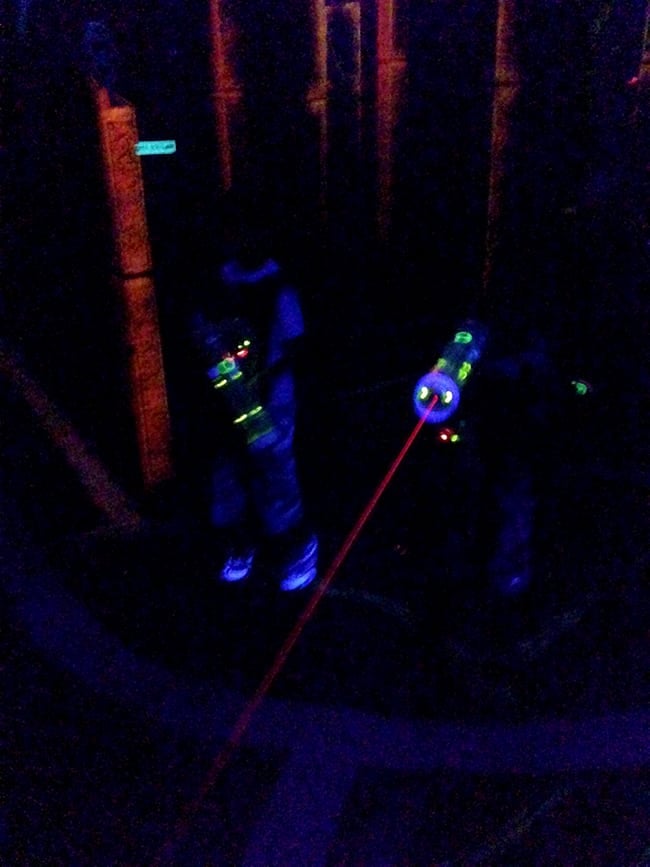 after laser tag…as if we didn't have enough fun already, we tried out Jump n' Jammin. it was awesome. kids AND adults can have fun climbing the walls, shooting balls, sliding down slides and swinging on balls.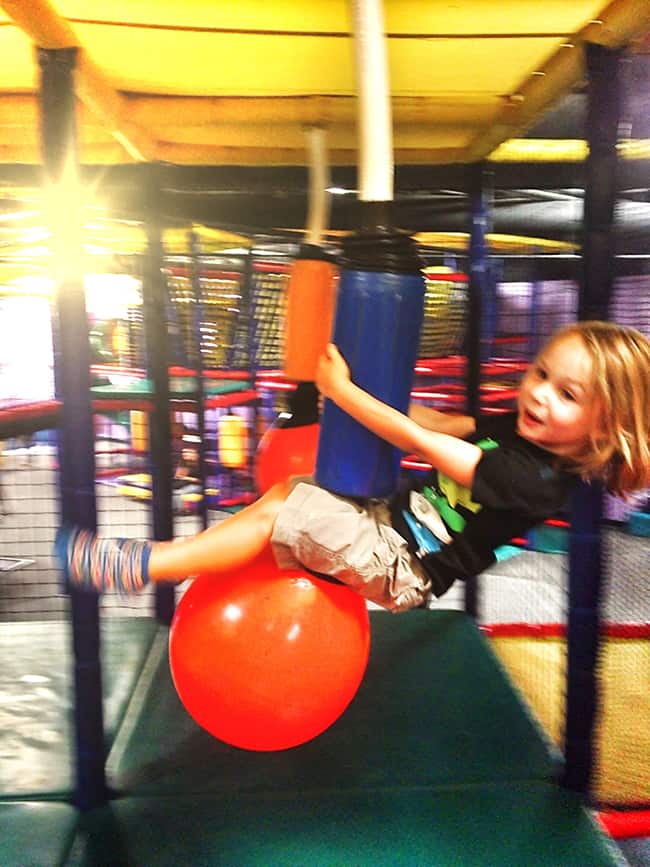 i had to be careful or else i was going to get blasted by balls!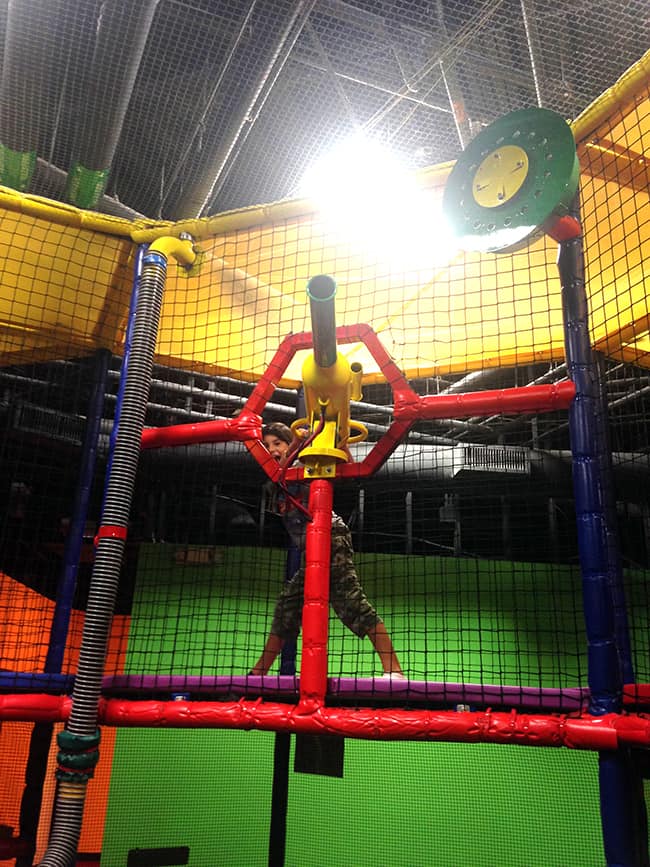 i really enjoyed Jump 'n Jammin because i felt that my kids were totally safe and i didn't have to worry about them getting taken or leaving the  place. the staff has a special check-in system and gates are locked so no one can leave without getting checked out. plus there is FREE Wifi, so if you need to get some computer work done while the kids are playing, you can sit in the attached dinning area. i am definitely going to be using this feature in the future.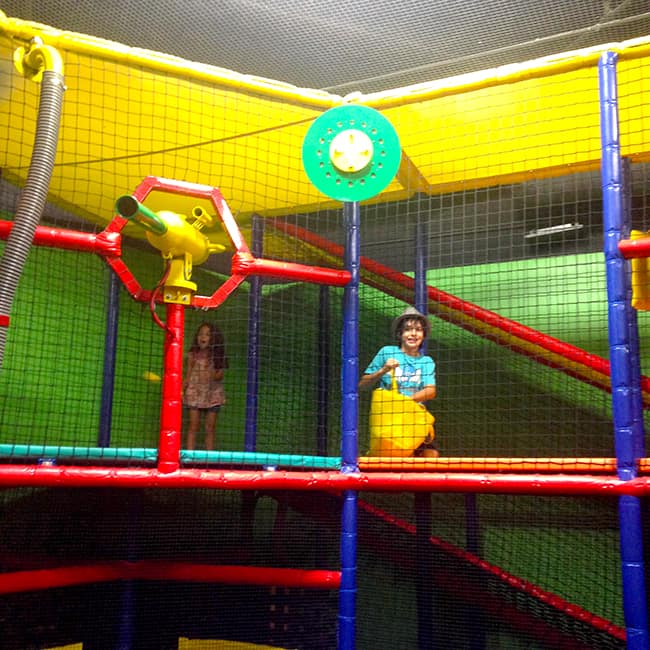 the boys played at Jump n' Jammin for hours, and then we headed over to Yogurtland for a treat before heading home. the kids were so good that i had such a peaceful and perfect day. hopefully you too can head over with the kids to Kaleidescope before summer is over. click here to check for upcoming events.
plus, don't miss the finale kids event...
Kaleido-Kids Carnival benefitting the Make A Wish Foundation
August 26, 2014
11:30 a.m. - 2:30 p.m.
it will include inflatables, games, a juggler and stilt walker, face painting and a balloon artist.  tickets are $1 each, $5 for six or $10 for 15, and $2 for a "Spin to Win". if you bring a new toy (no guns please) or a new backpack to donate to Make-A-Wish, you will receive six game tickets and a "Spin to Win," a chance to win prizes! please come to support such a great cause and have fun with the kids too.