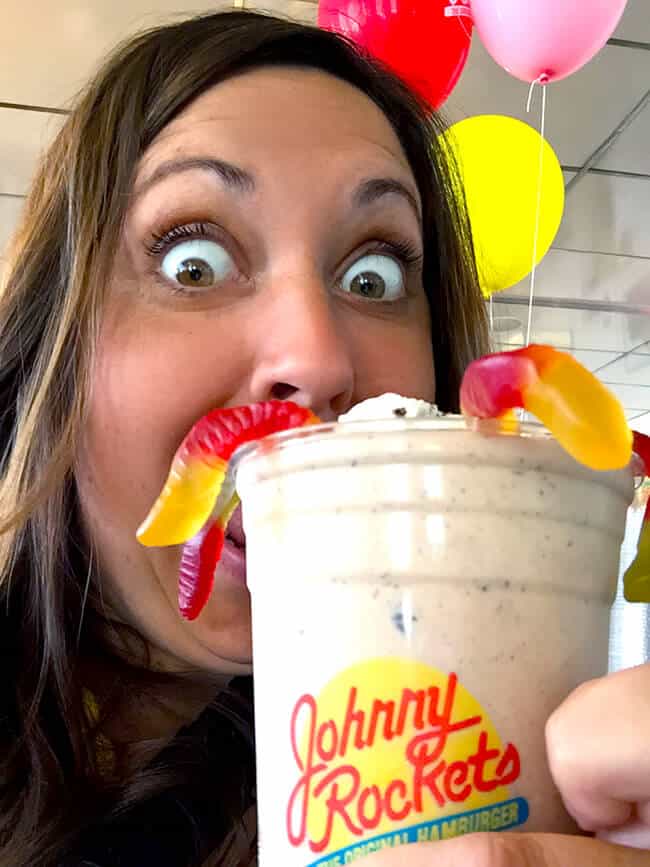 it's National Shake Month!!! and it's been a long time since i've had a creamy, cold and frosty milkshake. so last week, the boys and i headed over to Johnny Rockets to check out a couple of their new shakes....AND of course get a burger and fries. because boy!!!!  they are deeeeeelish!!!!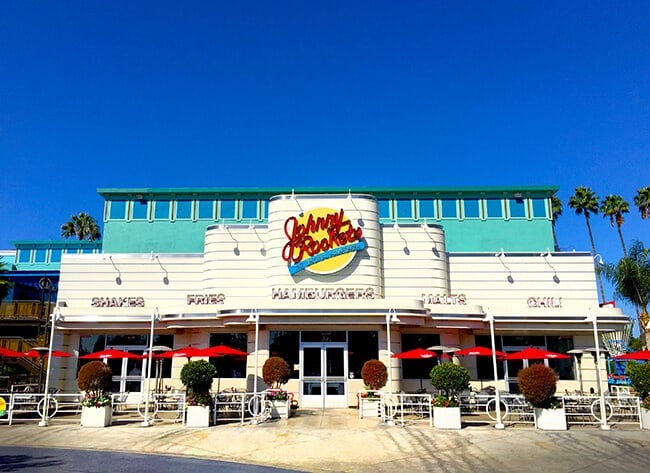 we love going to Johnny Rockets for many reasons. the restaurant has a fun retro vibe and its very family friendly. great music, happy servers, and the food is great. if you love a good hamburger and fries, then you will love Johnny Rockets. i mean....even the ketchup is happy!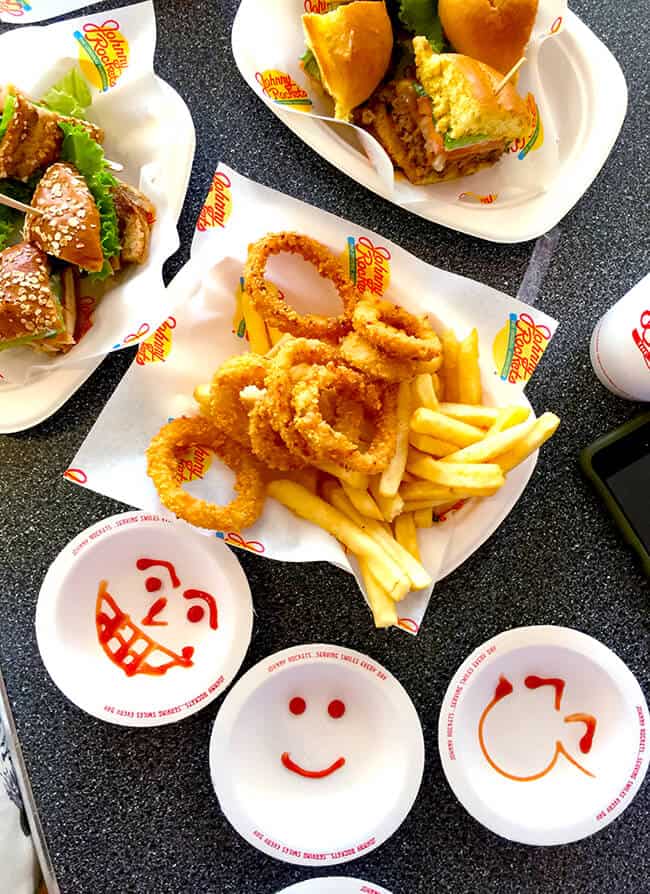 there are so many yummy hamburger choices....plus, they also have chicken sandwiches, veggie burgers and....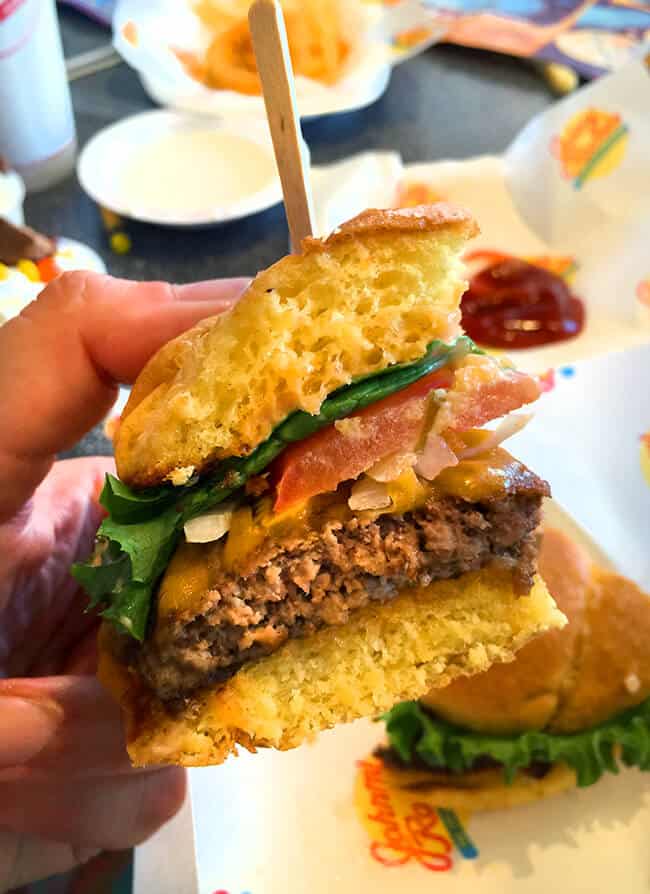 don't forget about their famous fries and onion rings...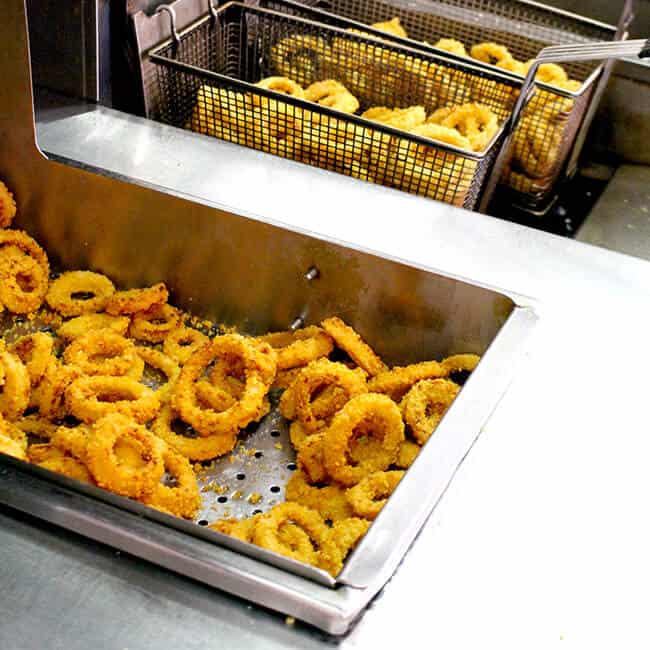 (with happy ketchup!)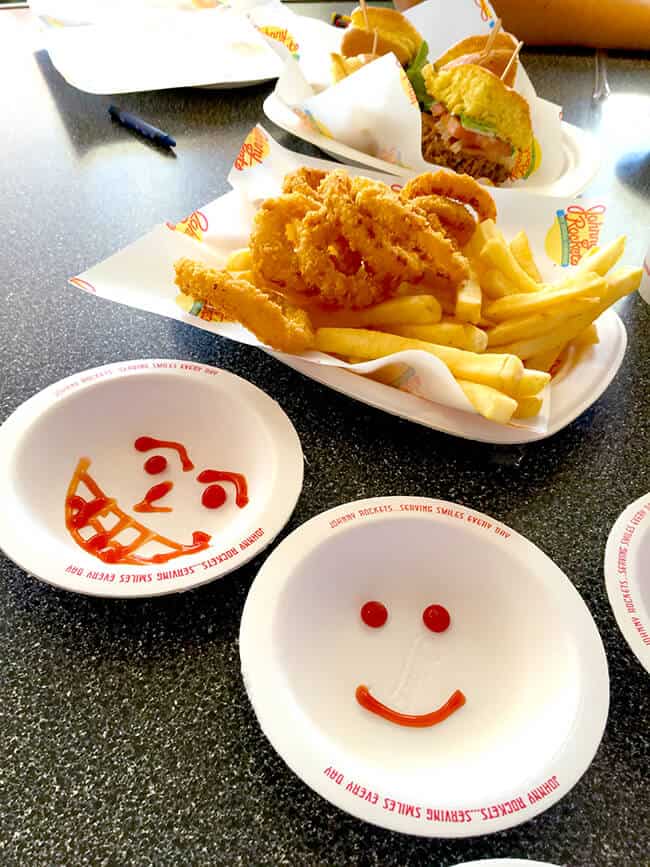 and then there are the milkshakes!!!!!! Johnny Rockets has the best milkshakes.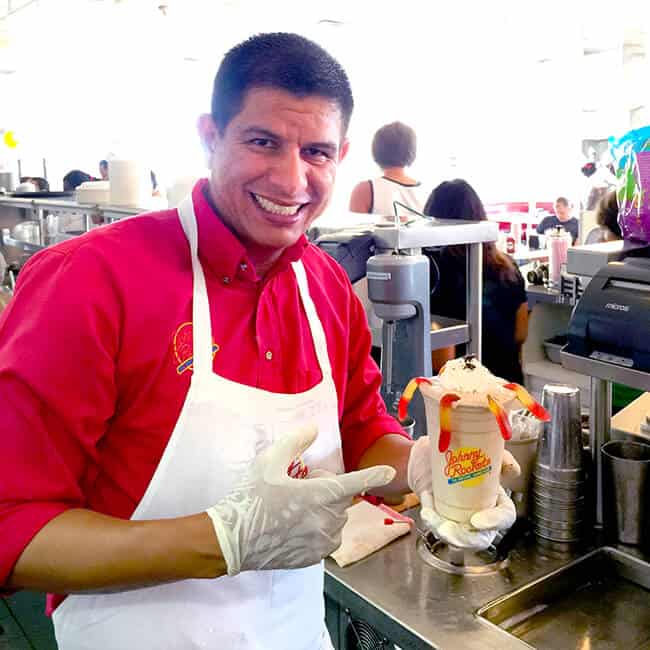 they are made to order with Johnny Rockets' own exclusive ice cream flavors, real milk and the best toppings and mix-ins.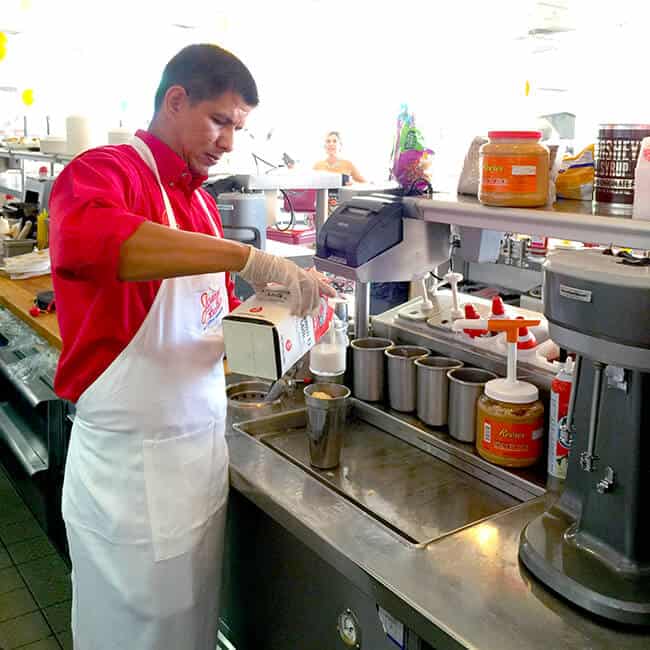 to celebrate National Shake Month, Johnny Rockets has created two new flavors of milkshakes that are available at select locations. the Reese's Peanut Butter Shake and the Goosebumps Shake that is out just in time for the new Goosebumps movie set to be released on October 16th.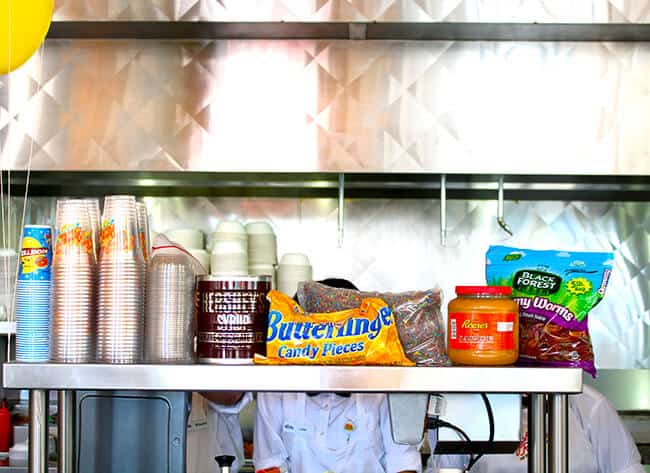 it was fun to see the Johnny Rockets' team members create our shakes right before our eyes. hand-mixed in the milkshake machine...blended with all the fantastic mixins.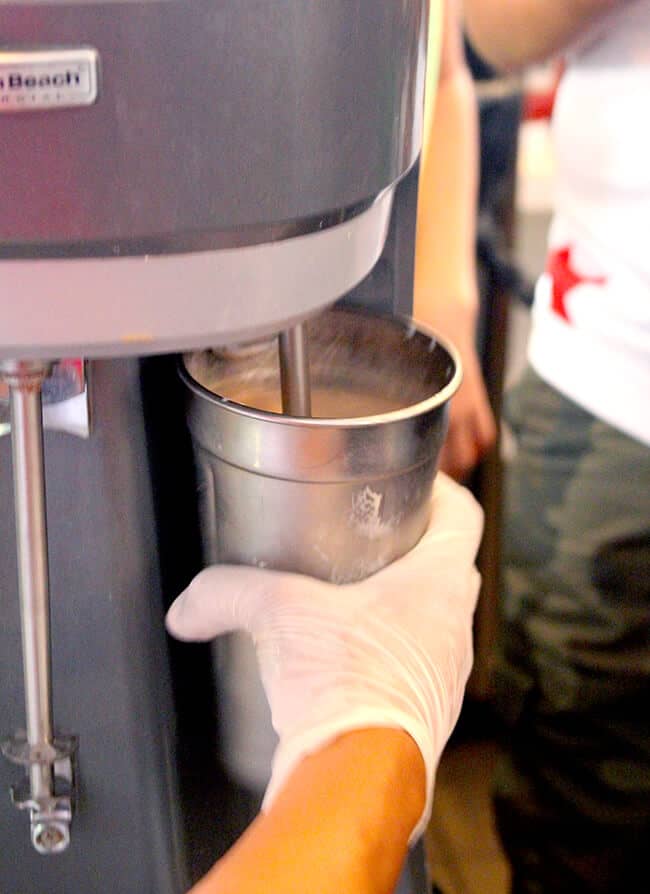 poured into a tall glass, and....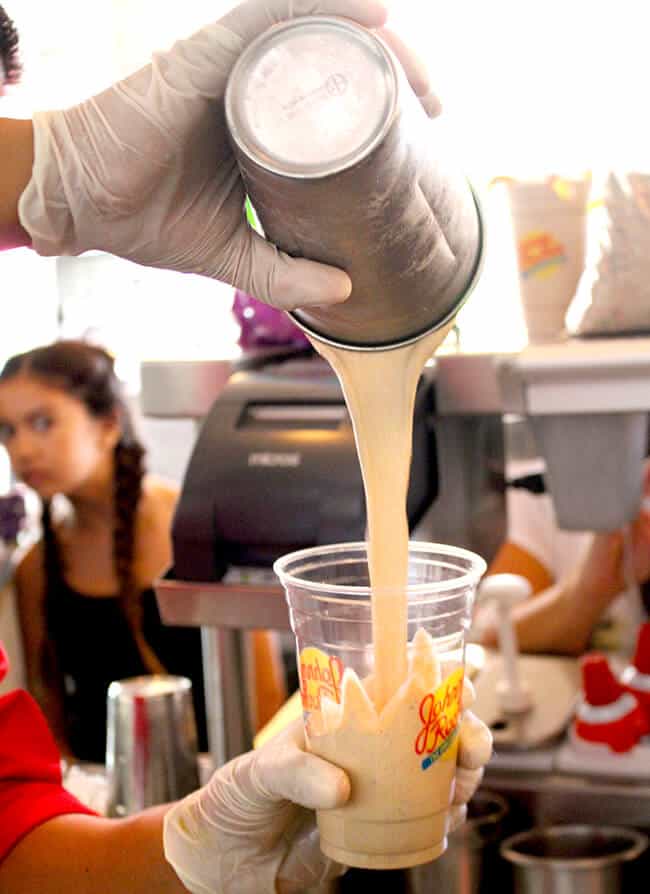 topped with whipped cream and yummy toppings!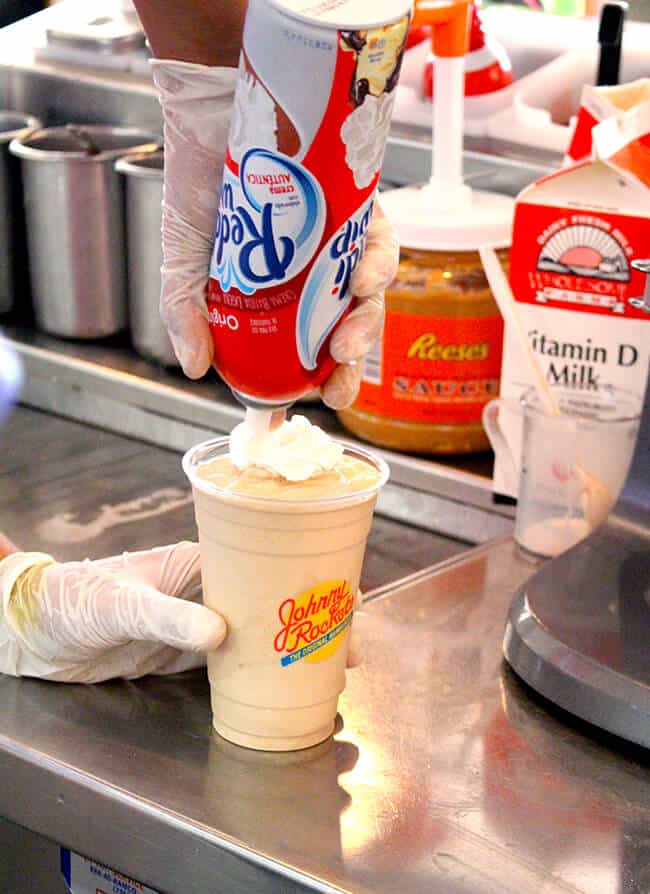 check out the Reese's Peanut Butter Shake! this was my fave...because i really love peanut butter. it's loaded with Reese's Peanut Butter sauce and topped with Reese's Pieces and a Reese's Peanut Butter Cup.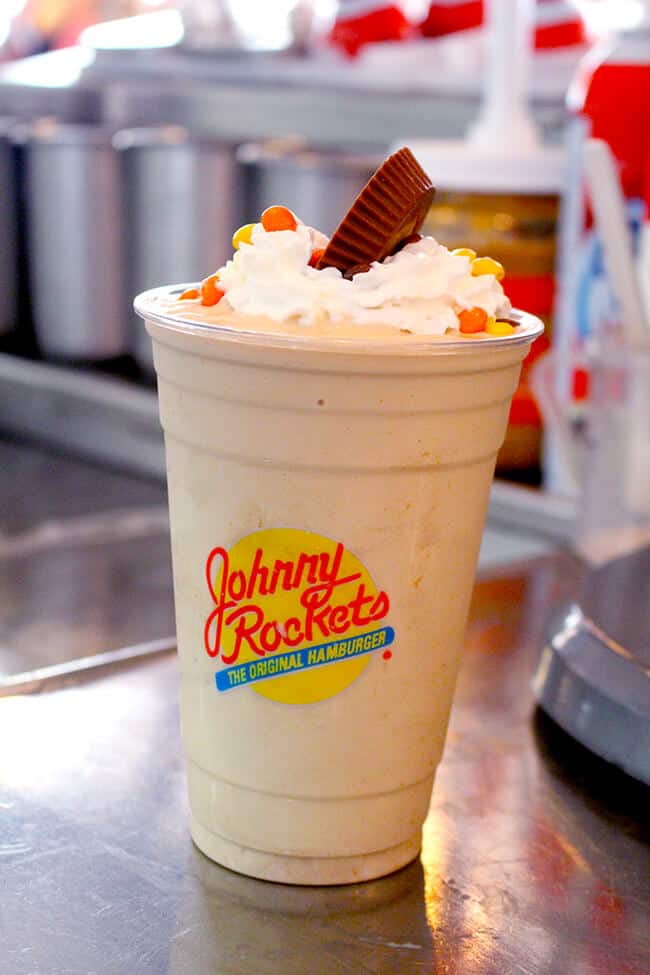 and the Goosebumps Shake has real Hershey's Syrup, crushed Oreo's and is crawling with gummy worms! i'm drooling just writing about them.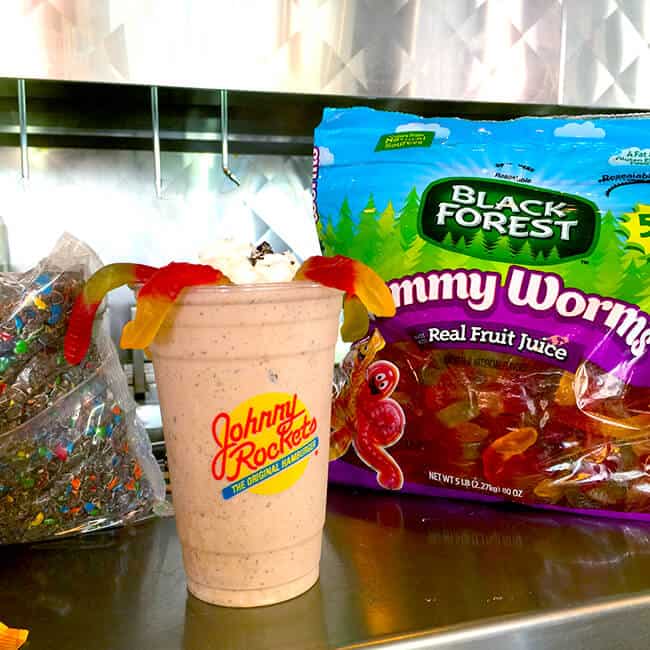 our family loves Johnny Rockets because you never know what going to happen! you might get to have singing and dancing servers to entertain you during your meal.  or...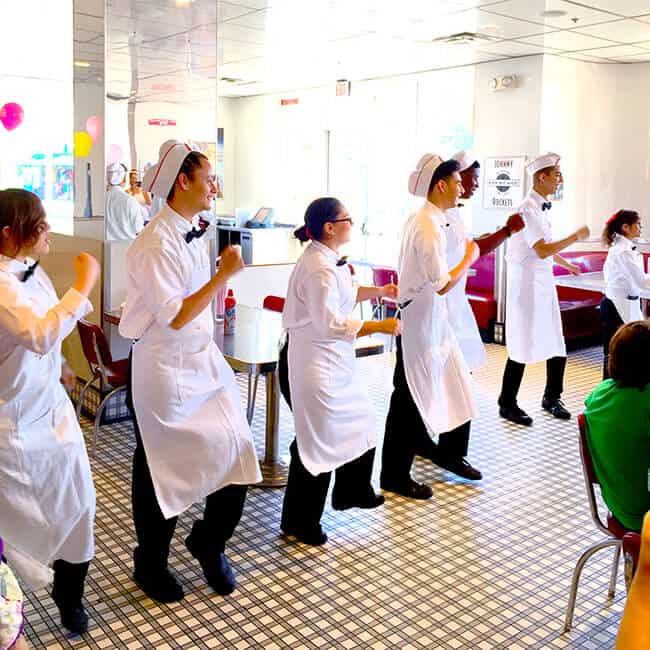 you might catch your favorite tune on the jute box!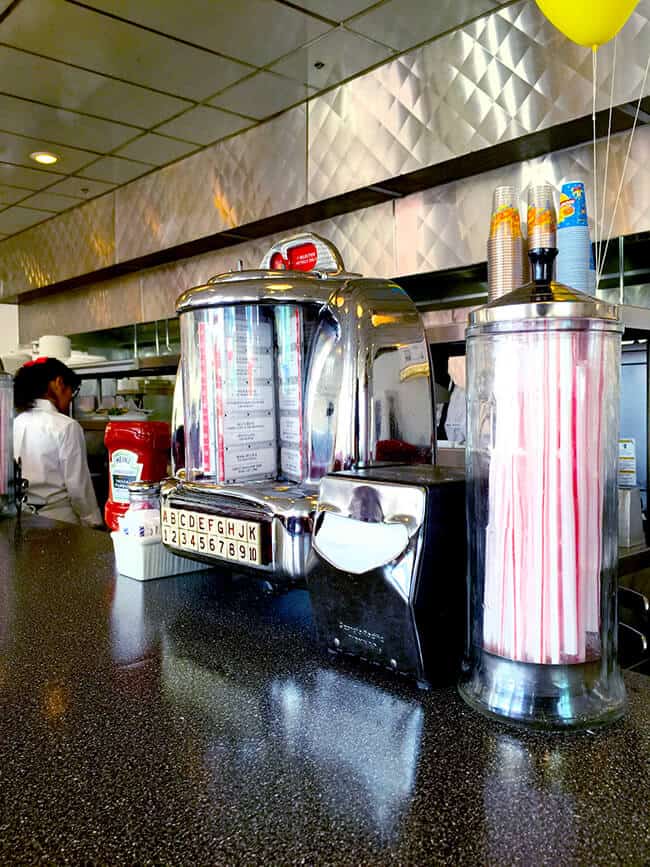 Johnny Rockets is an overall great restaurant if you are looking for a good ole' classic All-American meal. it's a place we continue to bring the family to year after year. the kids like it...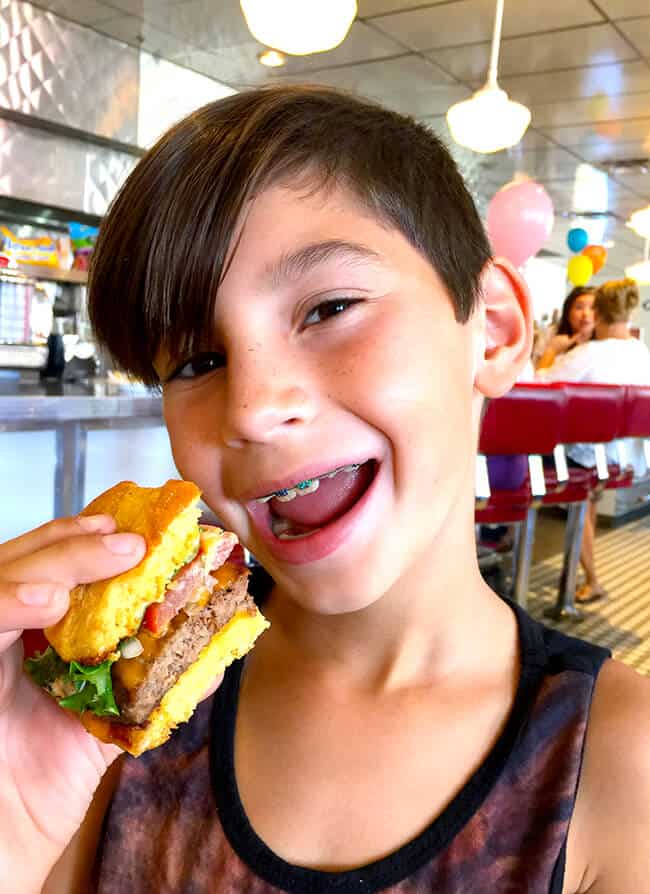 i like it...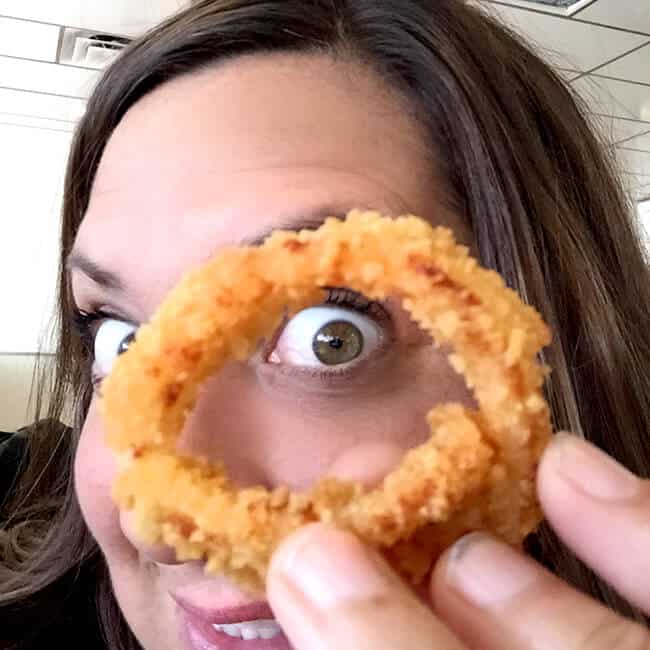 and so does the hubby.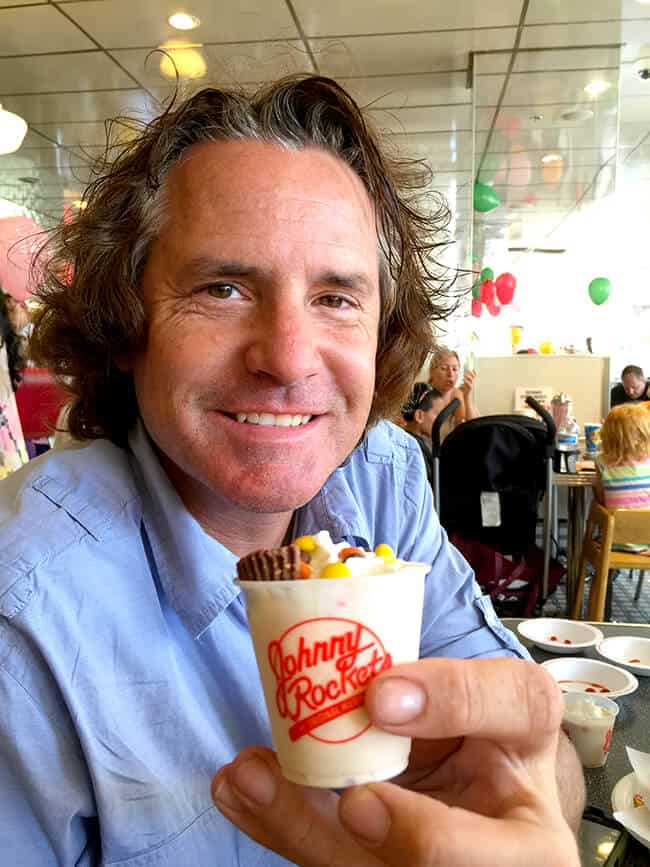 thanks Johnny Rockets for the fabulous shakes, burgers and fries. you bet we will be back soon. Happy Shake Month!!!!!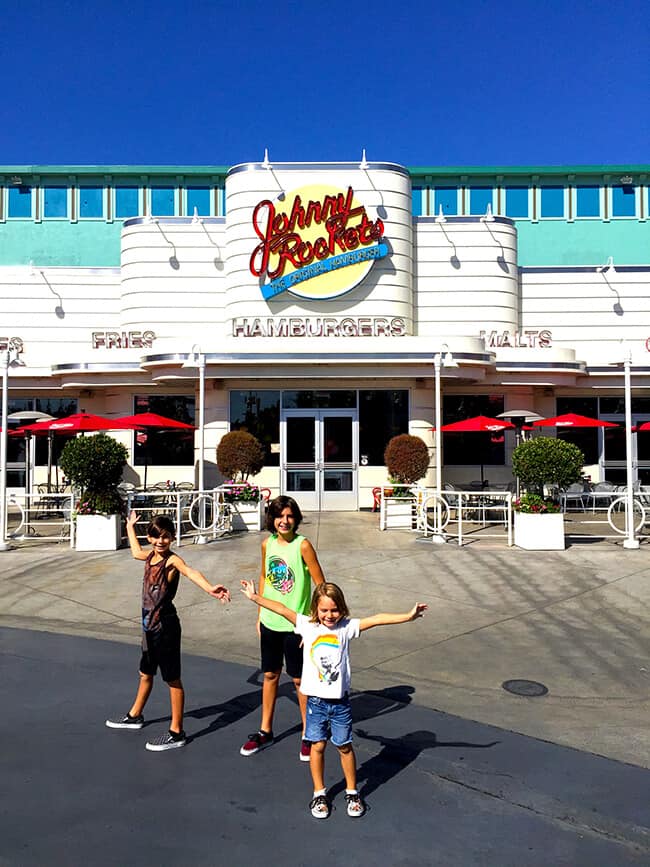 { disclosure: We were inited guest of Johnny Rockets. all thoughts and opinions are 100% mine. We have always loved Johnny Rockets and would go their whether we were invited or not! }