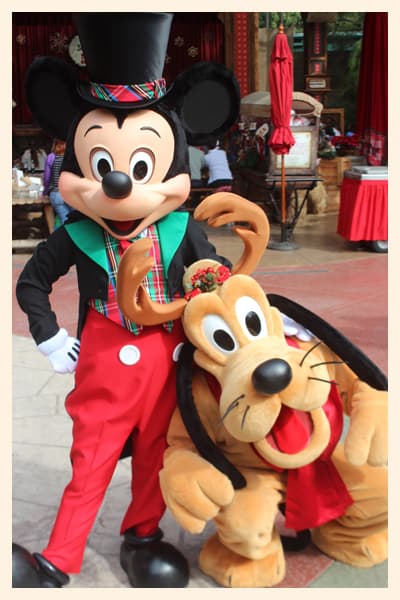 the holidays are always magical at Disneyland, especially when Disneyland has been decked out for the holiday season. yep...the Happiest Place on Earth just got merrier! and it just happens to be one of Orange County's favorite places to celebrate the holidays.

today i took baby down to Disneyland along with my friend Mary to enjoy the holiday decorations and happenings around Disneyland. we had a wonderful time. i especially wanted to check out the Jingle Jangle Jamboree which is located in Big Thunder Ranch.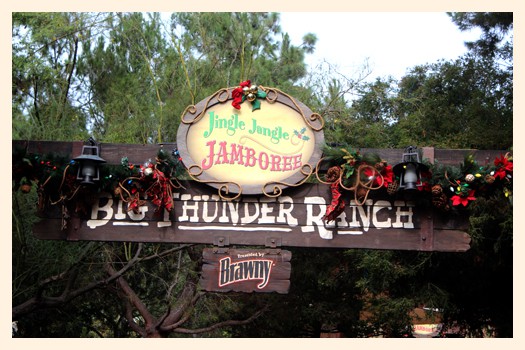 if you aren't sure where that is, it is tucked right behind Big Thunder Mountain.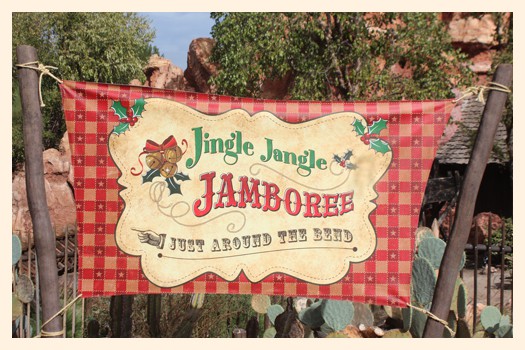 at the Jingle Jangle Jamboree, you will find the perfect holiday surprises such as, fun photo areas decked out for the holidays, The Holiday Corral petting zoo where the goats of Christmas present and the BAAAAAA Humbug Lambs live...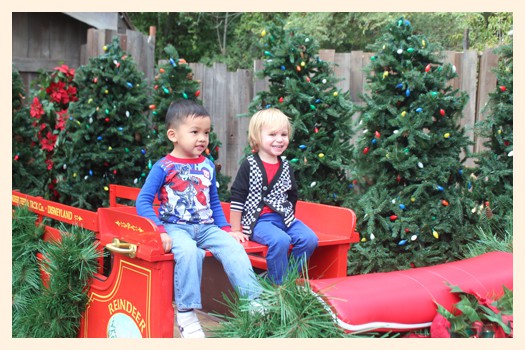 Billy Hill and the Holiday Hillbillies singing their favorite Christmas songs...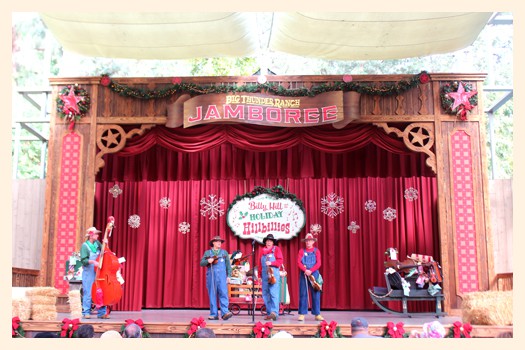 Mrs. Claus' Tasty Treats, which include...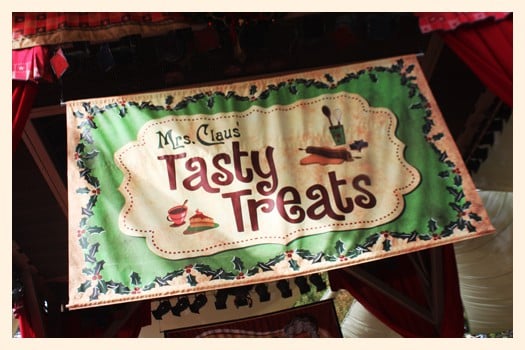 Ho-ho-hot Chocolate and Sleigh Ride Hot Cider.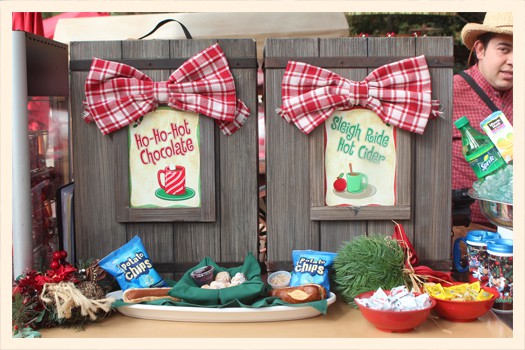 and check out the peppermint cotton candies! and if you love cookies, Jingle Jangle Jamboree has cookie decorating.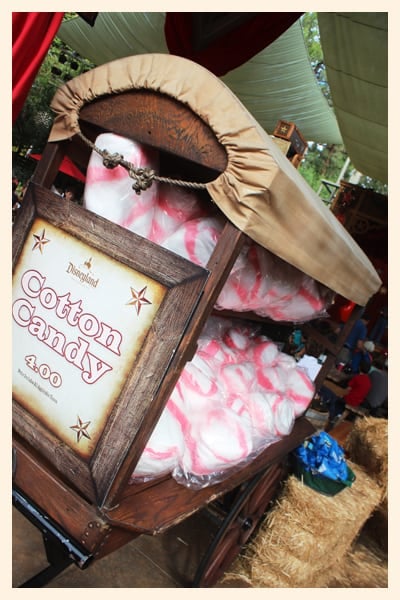 if you are looking for a family style meal, The Thunder Ranch Barbeque is where it's at. you can gather around the stage and enjoy a holiday performance even the kiddies can participate in.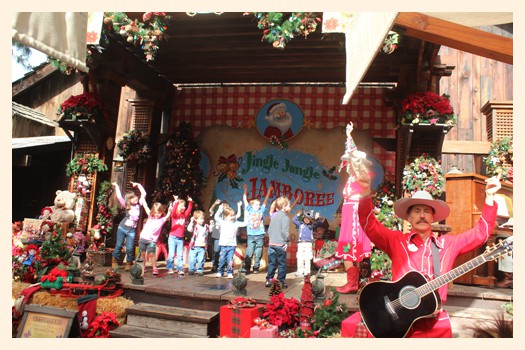 the Reindeer Games were especially a big hit with my little one...you can stack up presents...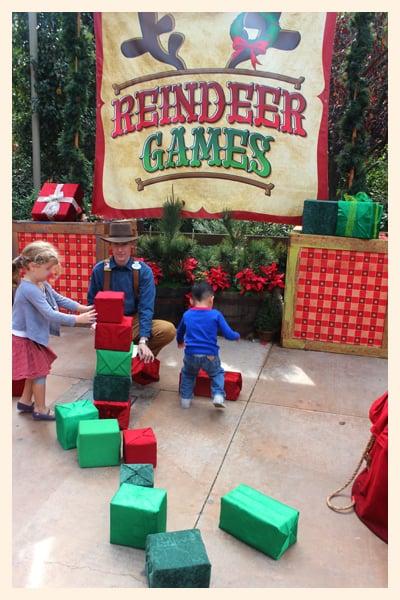 play Christmas Tree Plinko...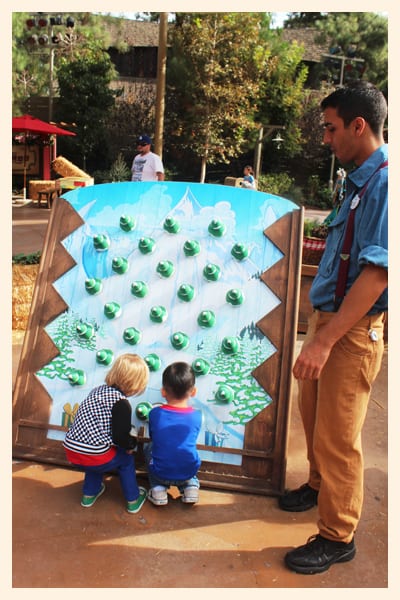 and even bean bag toss into the Reindeer buckets.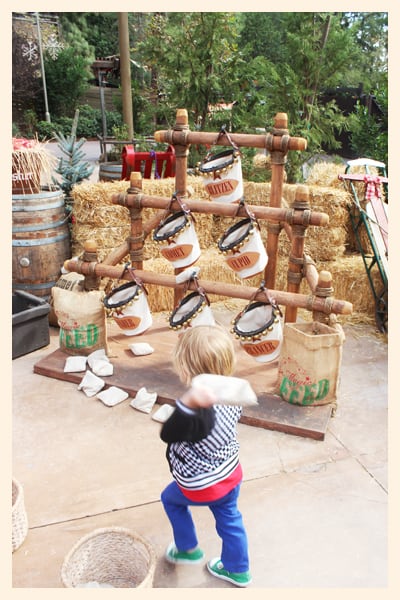 and don't forget the crafts.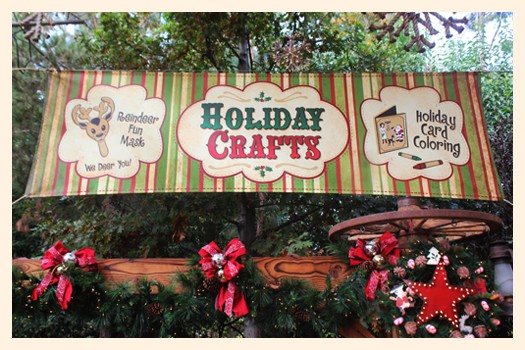 you can color your very own reindeer mask and a holiday card.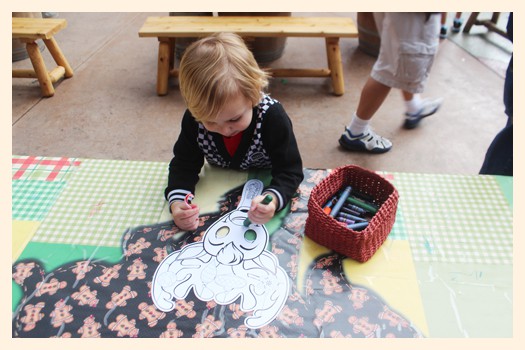 be sure to get your picture taken with Holiday Mickey, Minnie, Pluto and Goofy....they are all having a great time on the ranch.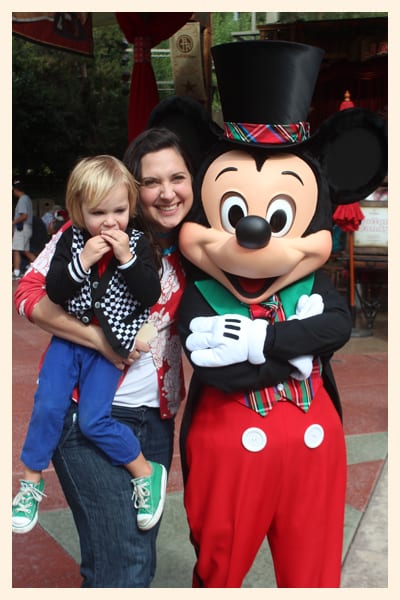 and lastly, Santa Claus is waiting to hear your holiday wishes. he is truly a magical Santa.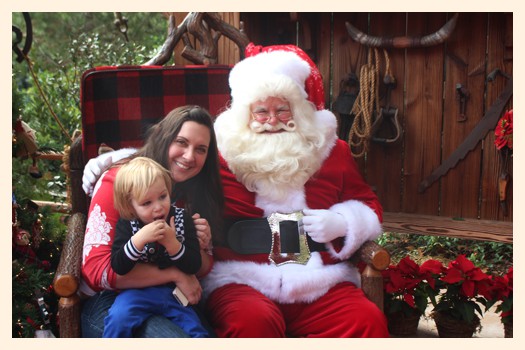 the Jingle Jangle Jamboree is just one of the many parts of Disneyland where you can experience the magic of the Holiday Season. stay tuned for more, we'll be sharing more of the Holidays at Disneyland soon.