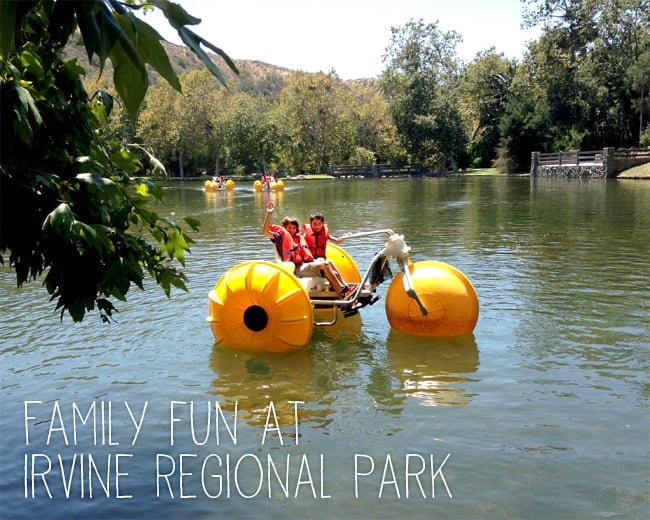 last week the boys and i made a visit to Irvine Regional Park. it's one of our favorite parks in Orange County because of it's beautiful trees, and the fact that there are lots a fun things to do. it ended up being the perfect day spent just me and the boys.
first we decided to rent a paddle boat from Fun Wheel Rentals. i remember riding these paddle boats when i was little, but the boys have never tried them before. they were a little nervous at first, but that disappeared in about 5 seconds. we all took turns paddling around the lake. it was quite a workout. a good workout i must add. it felt so good to get outdoors and get some exercise. and the price wasn't too bad for all the fun we had. just $15 for ½ hour which was just right for our family.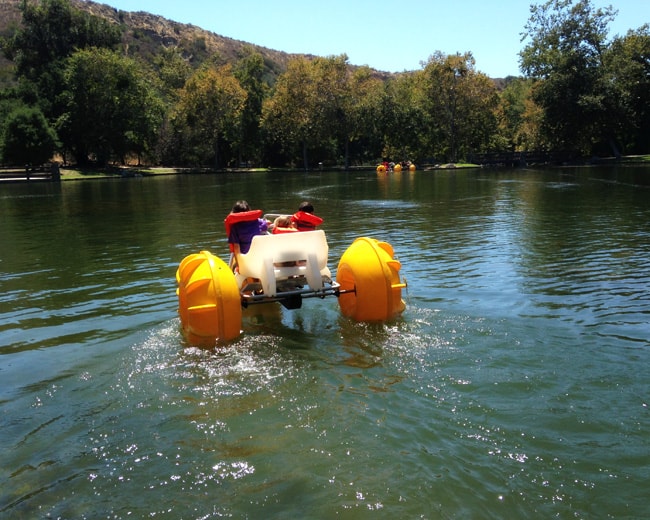 we then wanted to rent one of the Fun Wheel Rental bikes, which we have done before. we usually rent the Double Surrey, which seats 6, perfect for a fun ride with friends or if my husband would have come along. but it would have been to hard for me to pedal the double surrey all by myself, so we decided to rent the Deuce Coupe, which was the perfect size for the four of us. two of the boys sat on back, and the oldest boys took turn helping me pedal (not really).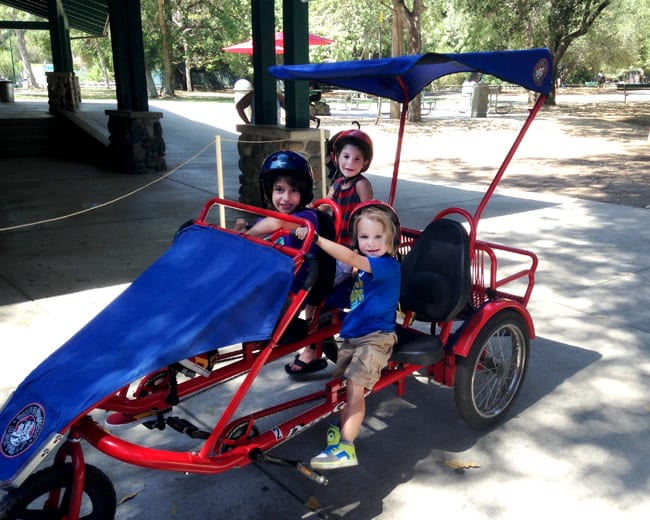 we had a blast riding through the entire park. again, it was a workout, but a good one. of course i did most of the pedaling, but it was pretty easy except for the couple of small hills we went on.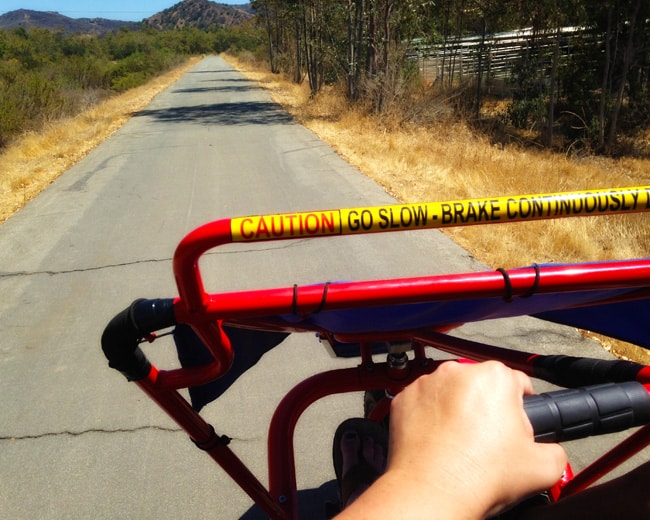 i didn't expect to have as much fun as we did, especially since we didn't bring any friends with us. but spending that alone time just us was exactly what are little family needed. summer has been filled with playdates, and quiet nature and blue skye were just what the doctor ordered.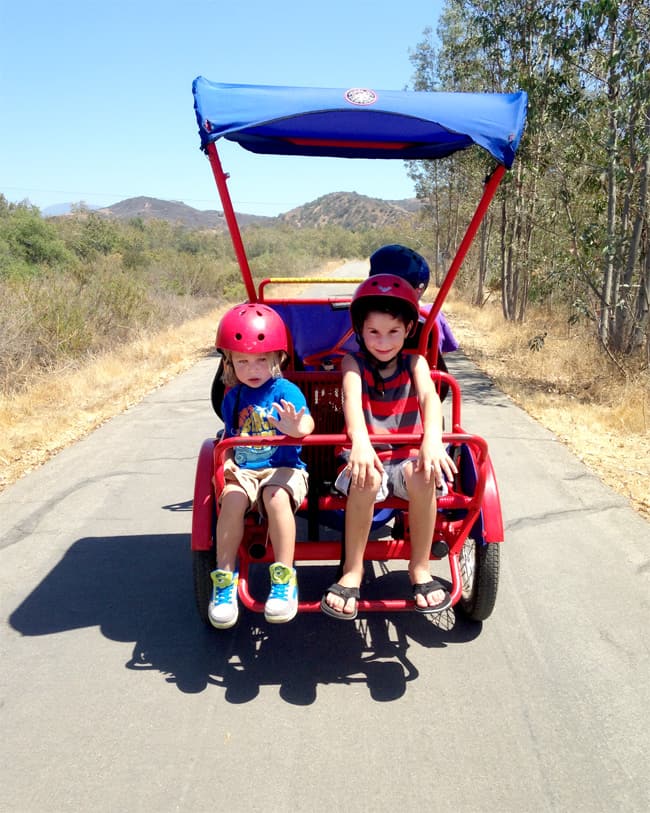 we were pretty wiped out after all that paddling and pedaling, but we still wanted a pony and train rides before we left. how can you not when you come to Irvine Regional Park. all of my boys decided to ride the horses.
it was the first time Vann tried riding the bigger horses. usually he just rides the ponies. he loved it.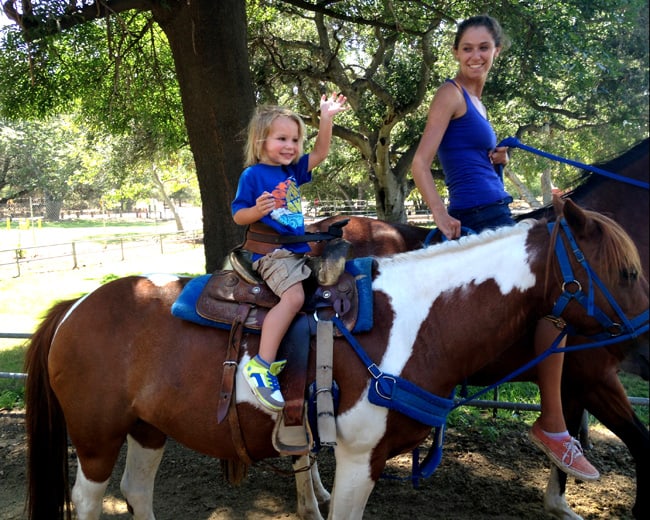 but as soon as his ride on the horse was finished, he decided he also needed to ride the ponies. i just couldn't say no to this little face. the older boys thought they would help walk him...and they did a great job.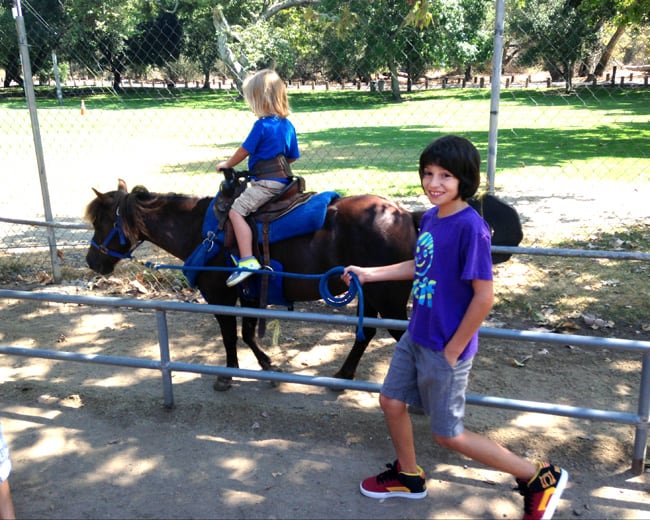 and lastly, a train ride. we ALWAYS ride the train.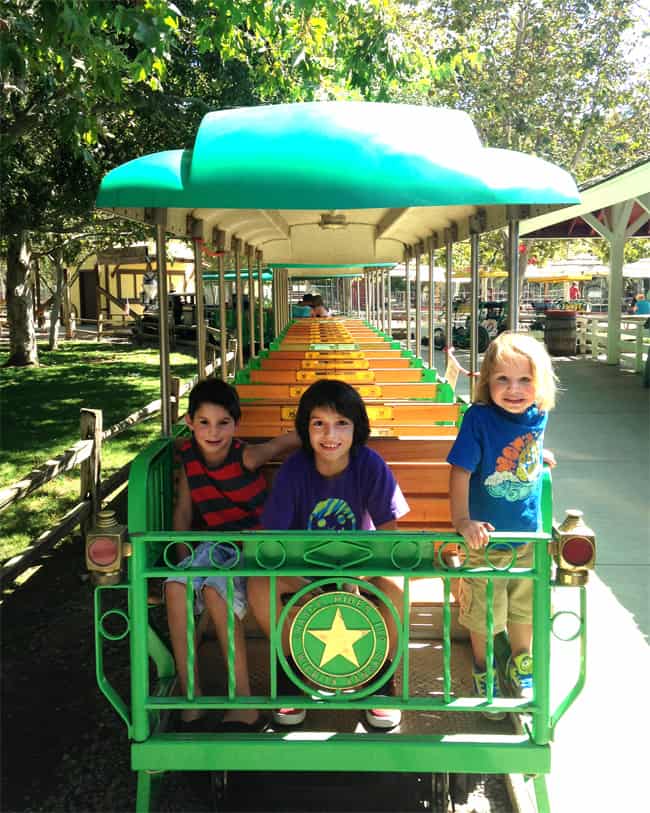 the perfect 15 minutes where we were able to sit, relax and enjoy the scenery or the park. everyone cooled down after all our fun in the park.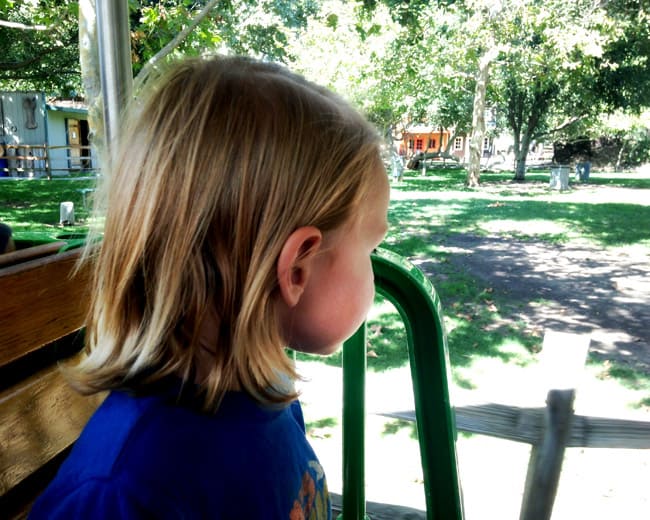 and that was the end of our perfect day together. just me and the boys.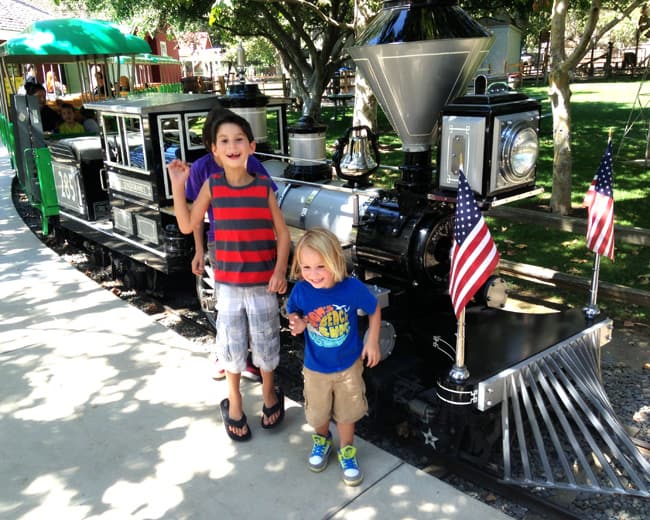 here is a little video of our visit to the park! hopefully you can make it to Irvine Regional Park this summer. Check out their page for lots of great discounts and coupons.

here is your chance to win 1 of 2 Fun Wheel Rentals prize packages. one lucky winner will be chosen for each. enter by leaving a comment below and via rafflecopter. you can enter once per day. contest ends August 8th at midnight. good luck!!!
{disclosure: this giveaway is sponsored by Fun Wheel Rentals. all thoughts and opinions are mine. }