Happy Fall! Nothing says Fall or Halloween more than pumpkin patches and running through hay mazes. That's why you've got to head over to the Irvine Park Railroad Pumpkin Patch this year!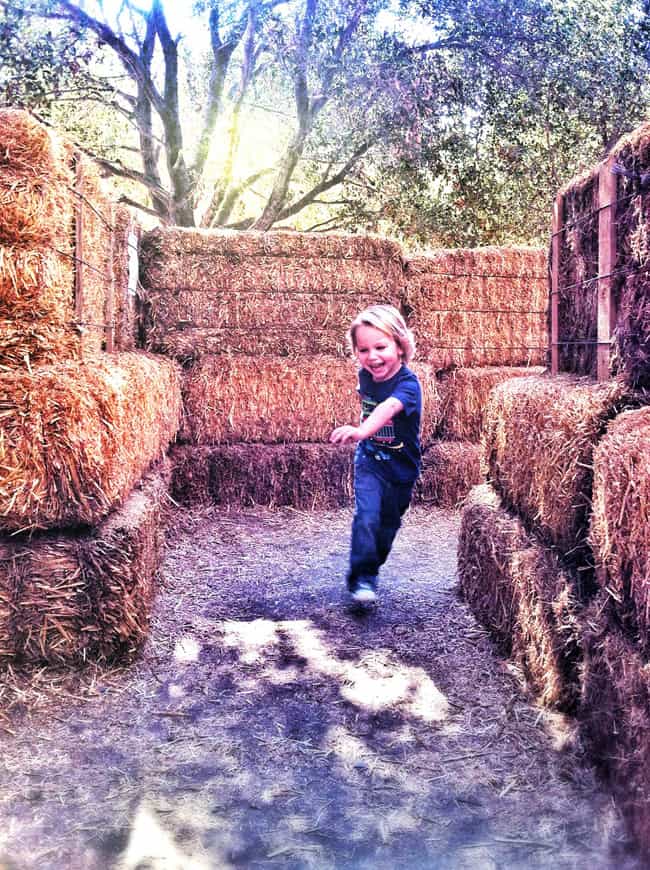 It's no secret that we love the Irvine Park Railroad Pumpkin Patch. I post about it every year...and while trying to put together this post, I found that we had been to this favorite Orange County Pumpkin Patch over 10 times just last year. I had over 330 photos to choose from...thus all the different outfits we are wearing the pictures below. ahh, the memories...it's so much fun to visit pumpkin patches in the fall.
We are happy to announce that the Irvine Park Railroad Pumpkin Patch is NOW OPEN!  You an visit it from September 16 – October 31, 2023 this year.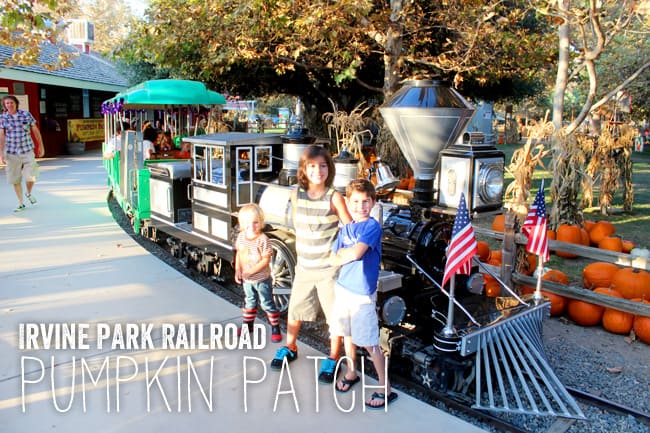 What we love about the Irvine Park Railroad Pumpkin Patch
What we love about this pumpkin patch is, that no matter how many time you go during the season, no two times are the same. There are so many different activities to do. Each time you go, you can do something different!
We do however, ALWAYS ride the train. It has always been a favorite of my boys...especially when they were the ages 1-5 years old. and now it's fun for my daughter.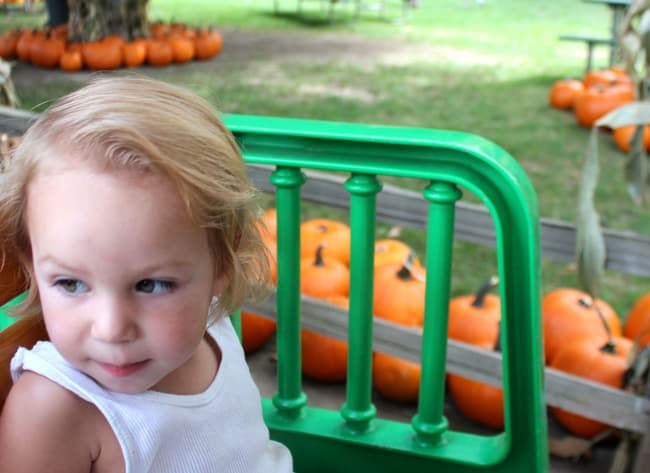 And of course, we ALWAYS get measured on the giant pumpkin patch ruler. It's so fun to see how the kids have grown each year.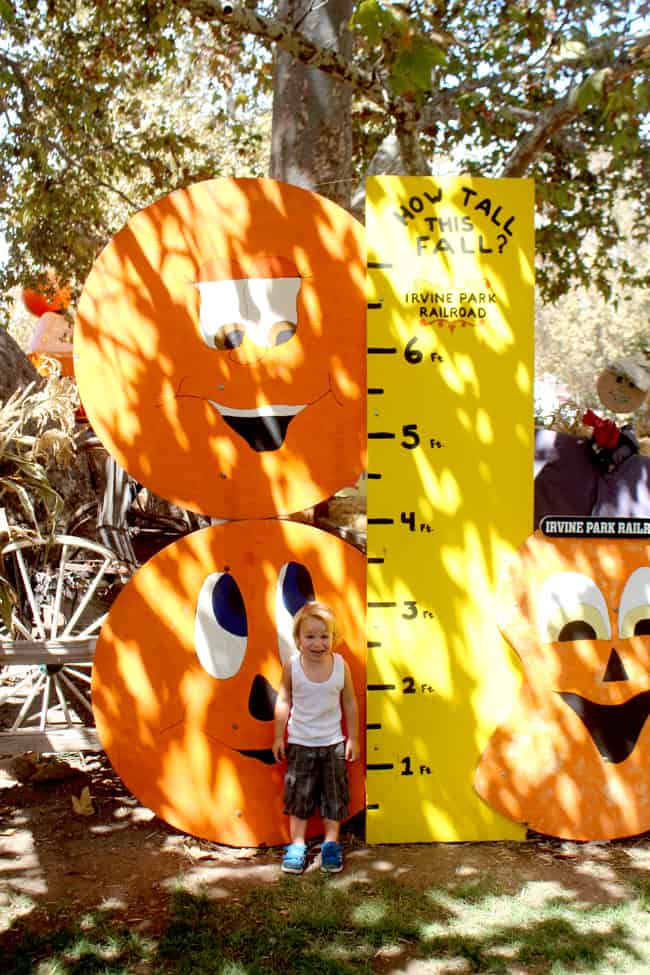 You can also visit the (semi-spooky) Haunted House....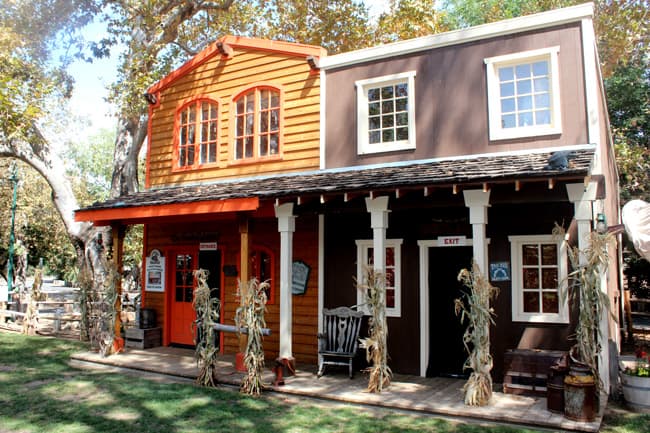 or take a hayride around the park. This is one of my personal favorite things to do.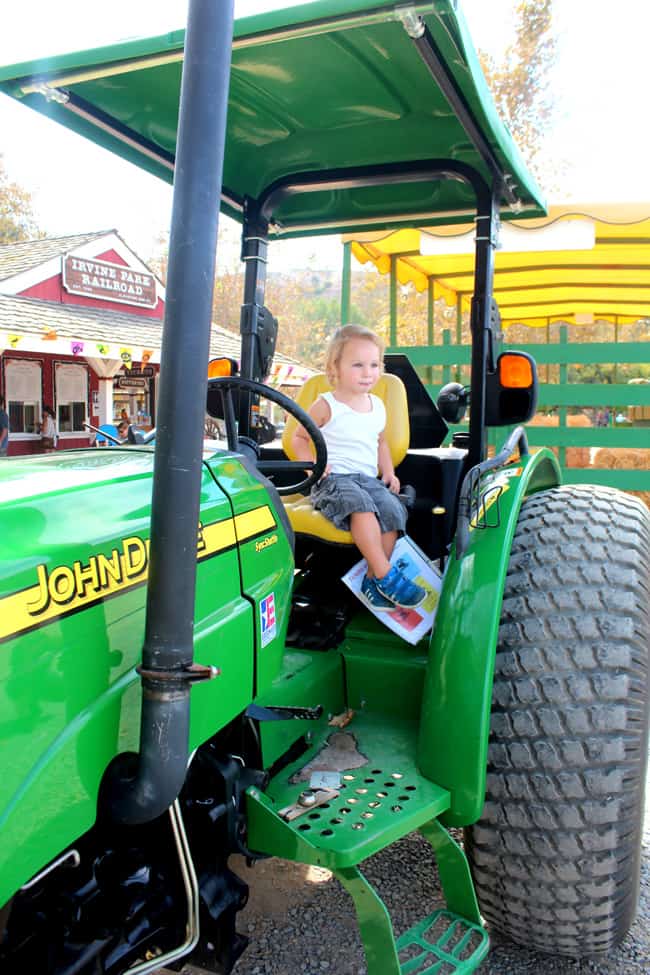 My boys always like to decorate Halloween cookies at the cookie booth. They like lots of frosting and lots of sprinkles.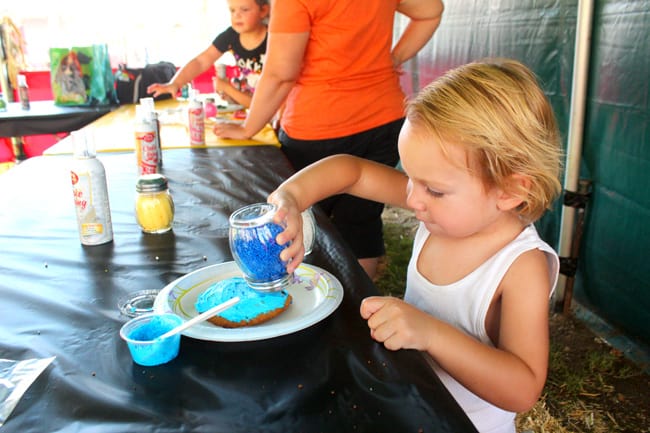 You can guess the weight of a giant pumpkin. We have guessed every year...but haven't been right yet.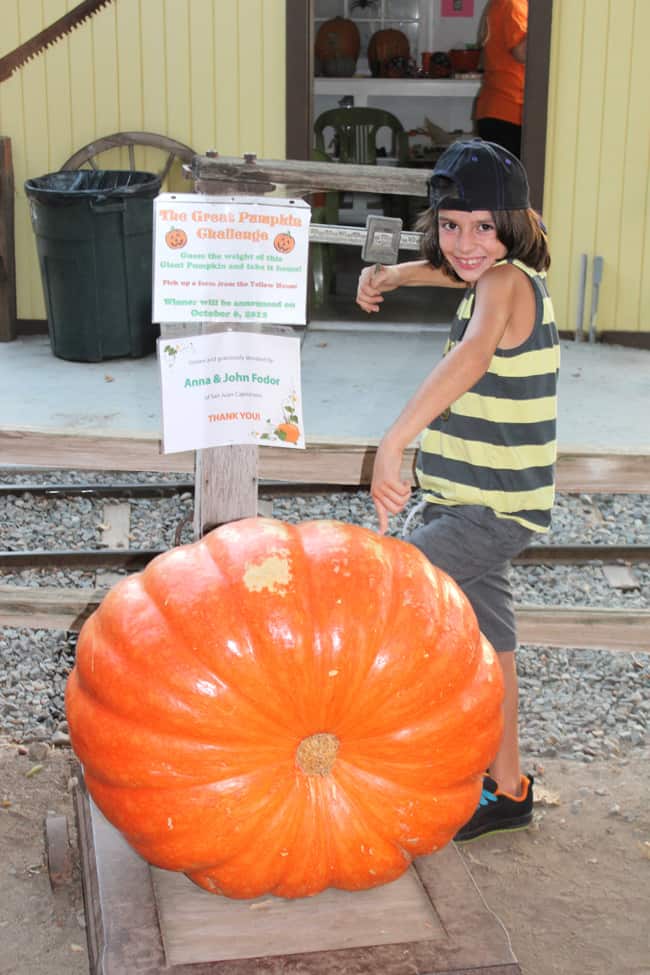 Plus, there are also other things to do at the Pumpkin Patch such as bounce houses, mini John Deere Tractor rides and pony rides. But I just couldn't show everything LOL. We usually run amongst the pumpkins. There are many different varieties around the patch.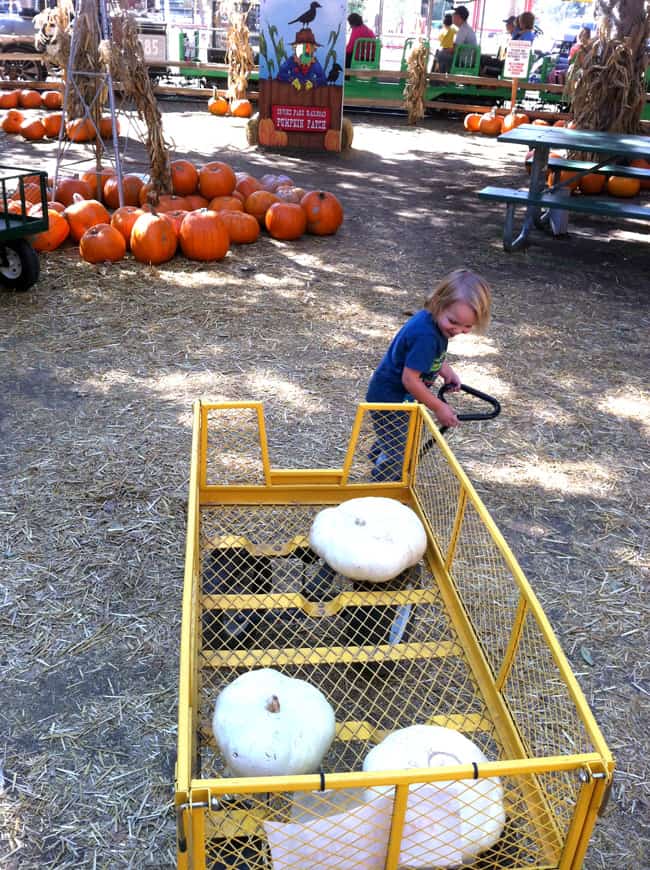 We picked out this pumpkin last year.
And before we leave, we sometimes get treats from the concession tent like our favorite cotton candy. yum!
The Irvine Park Railroad Pumpkin Patch is now open everyday from September 16 through October 31st. For more information about the Irvine Park Railroad Pumpkin Patch, head over to their website.