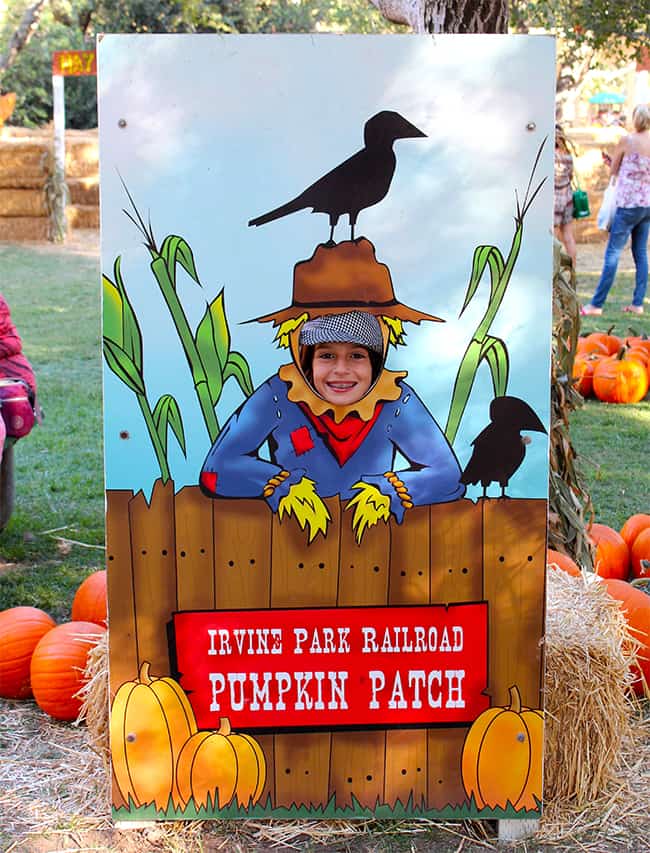 Irvine Park Railroad Pumpkin Patch is now open for the season! it is our #1 favorite pumpkin patch in Orange County to visit. each year we have a family tradition to go as a family and check it out and thane LOTS of photos. we have already been this year and had a blast.
one thing we always do at the Irvine Park Railroad Pumpkin Patch is ride the train. it doesn't matter how old you are....it's always fun to ride the train.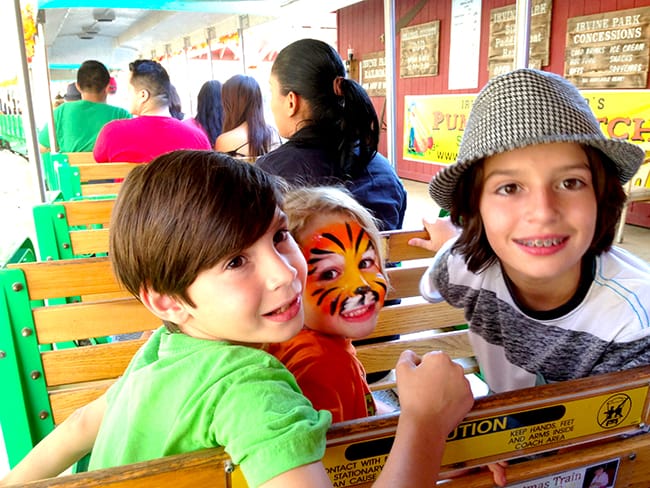 other fun activities at the pumpkin patch include running through the hay maze...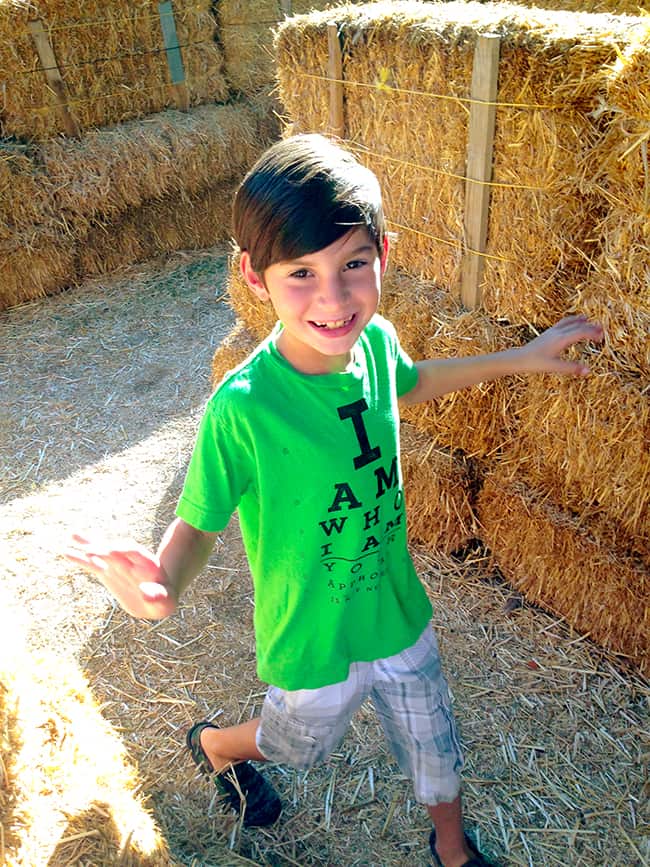 Halloween carnival games....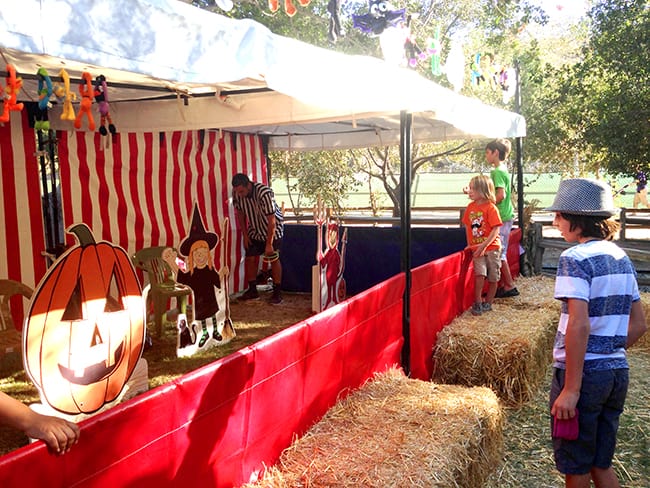 and taking a hayride through the park.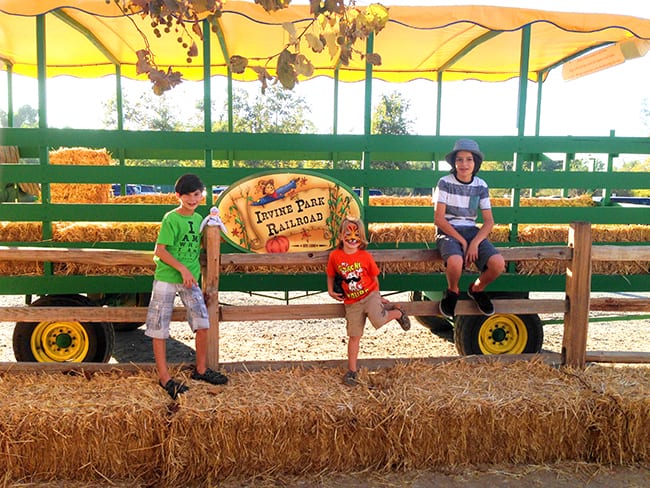 every year we take a picture in the same place to see "How Tall This Fall?" it is a lot of fun to look back at our pots from years past to see how much the boys have grown from year to year.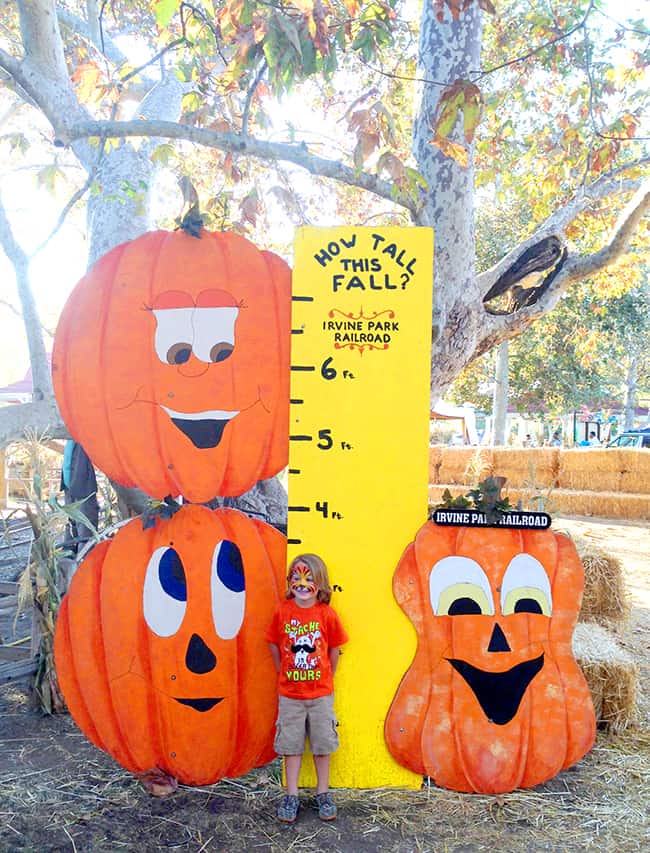 this year we tried something new! the boys wanted to try panning for gold. it was really fun, and they got to learn a lot of great facts about the California Gold Rush while they found some gold treasure of their own.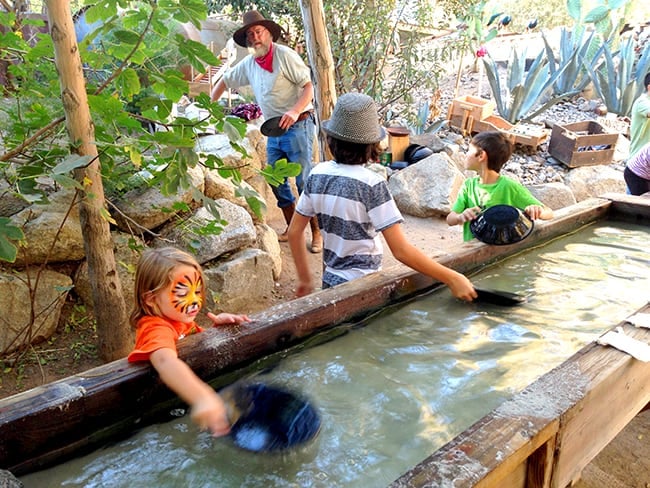 there is also face painting...which for us was really exciting this year because FINALLY one of my boys decided they would get their face painted. this is a first....and it turned out so cute.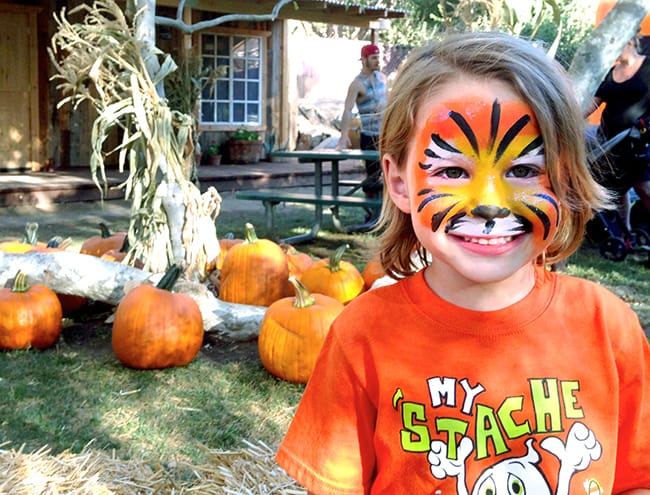 one of my favorite things about the Irvine Park Railroad Pumpkin Patch are the photo backdrops. there are some great picture opportunities.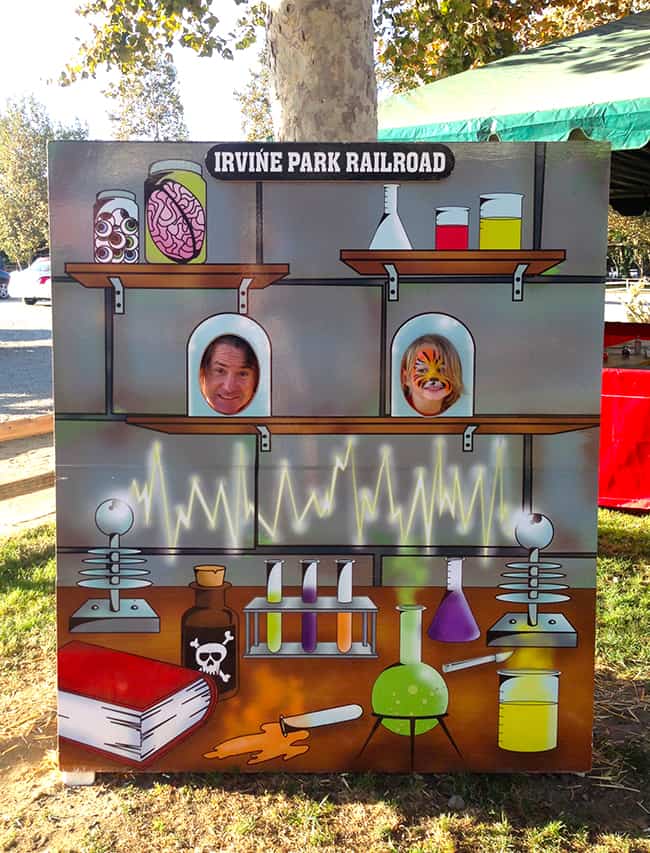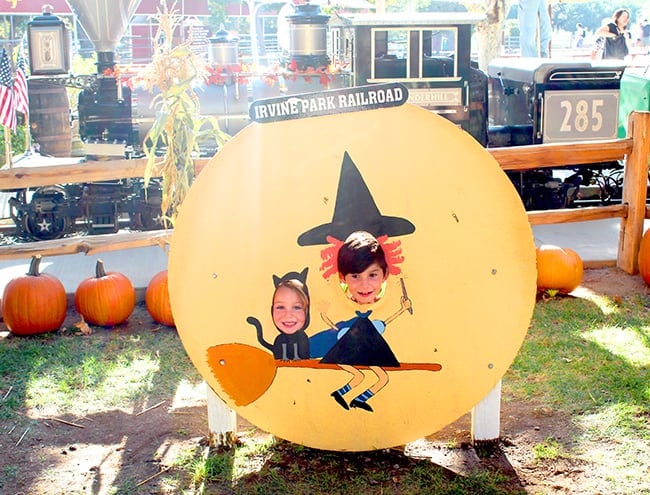 the Irvine Park Railroad Pumpkin Patch will always be one of a favorite places to visit during the Halloween season. we often go many time up until it closes on October 31st. if you would like to visit, check out their website for more details. and don't forget to download their coloring page for a specula treat, check out their coupon page for some great deals and head over to their instagram page @irvineparkrailroad...use #irvineparkrr for updates.