it's my favorite time of year, i just love the holidays. i love doing all the Christmas traditions we have started over the years with my boys. one of our family's most favorite traditions is going to the Irvine Park Railroad and riding the Irvine Park Railroad Christmas Train. we have been riding the Christmas train for the last 5 years. it's a magical experience for everyone, especially for the little ones who love trains and are excited to meet Santa Claus. riding the Christmas Train to the North Pole to visit Santa Claus is really exciting for them.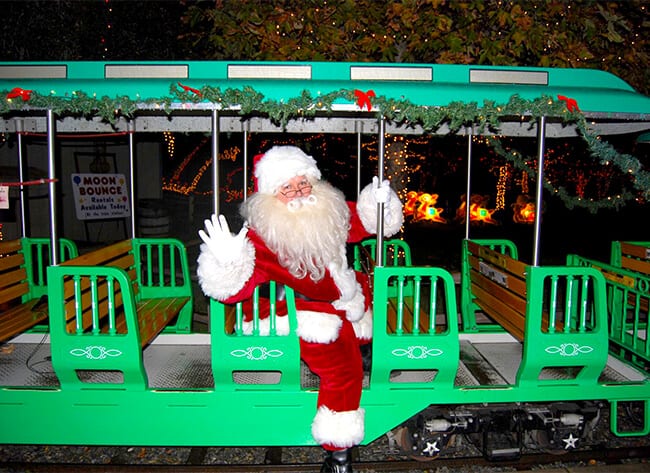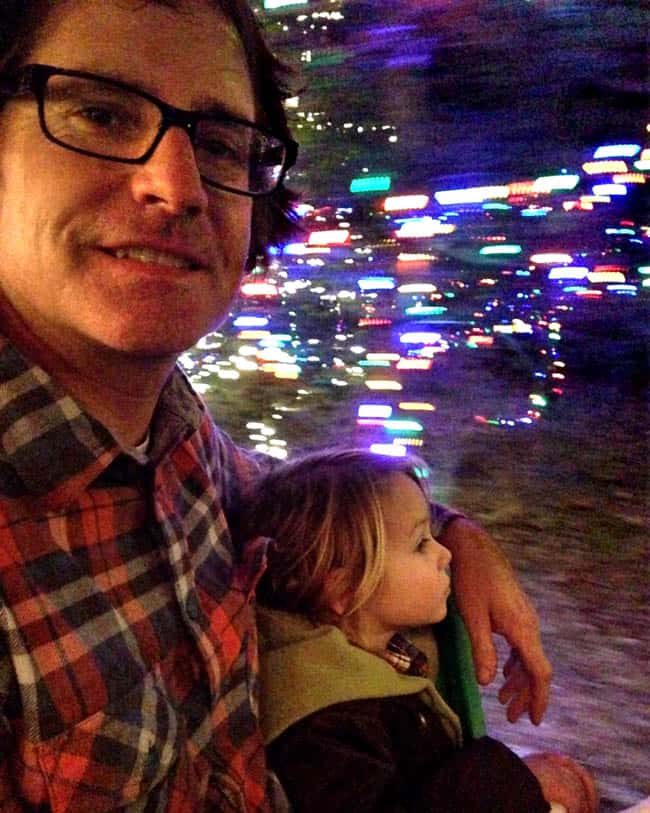 everybody boards the Christmas Train and a journey to the North Pole, once you arrive, you can purchase hot chocolate, cookies or popcorn while you wait for your turn to see Santa Claus. when it is your turn to meet Santa, get ready to take a photo with him, and give your wish lists to Santa. this is our family photo from last year.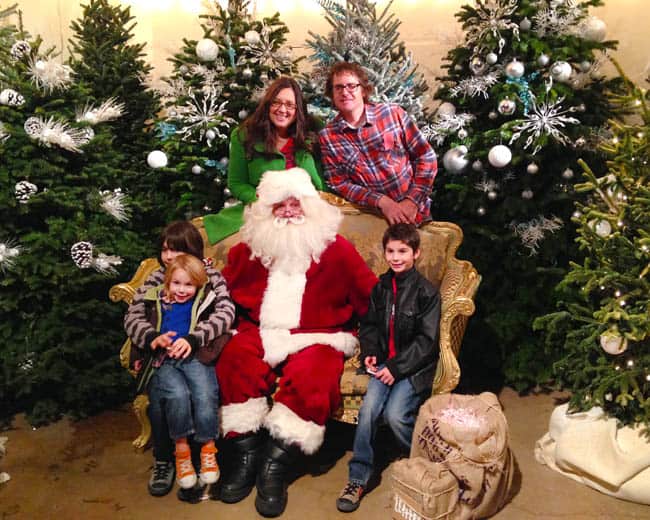 when you arrive back at the Irvine Park Railroad train depot, walk through a wonderland of lighted Christmas Trees, play in a holiday maze, and check out the Christmas house, where you can also purchase holiday treats. plus there are lots of places for photo ops.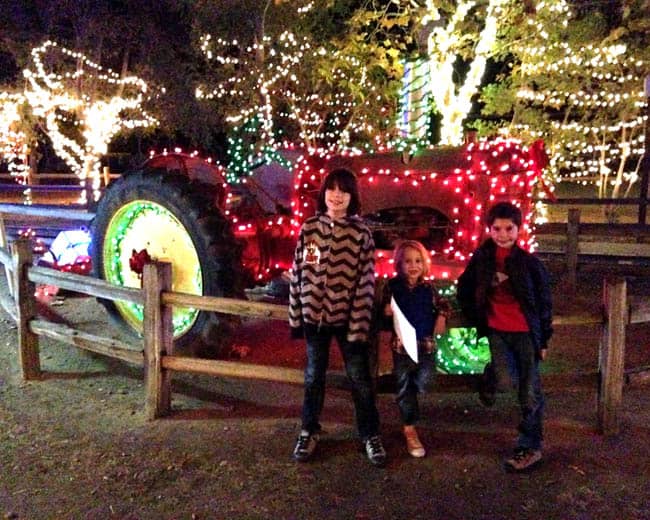 you can also enjoy a special story time with Mrs. Claus (no additional charge) or purchase activity tickets to decorate sugar cookies, play carnival games, jump in the bouncy house or get your face painted.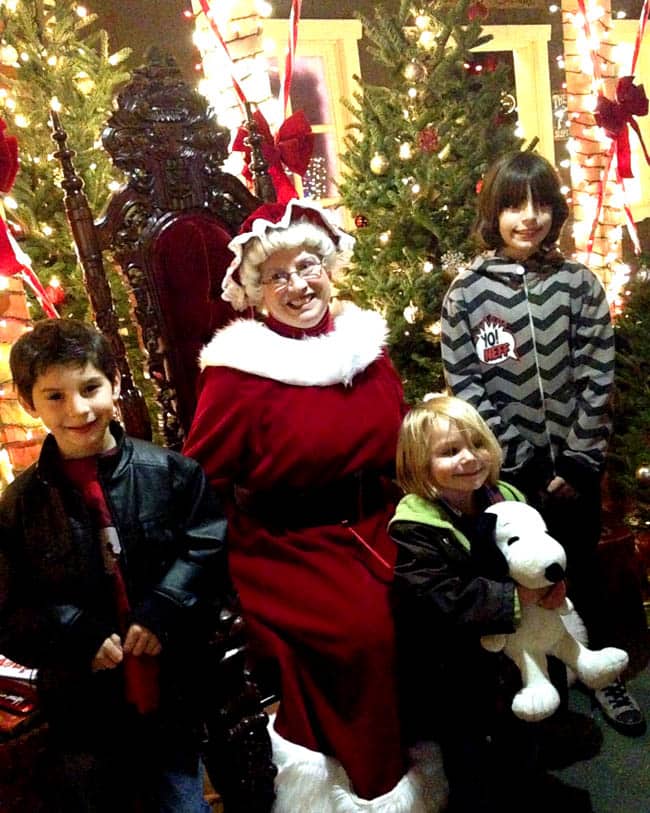 we even took a family #selfie in the Christmas house. it's always wonderful evening of family fun.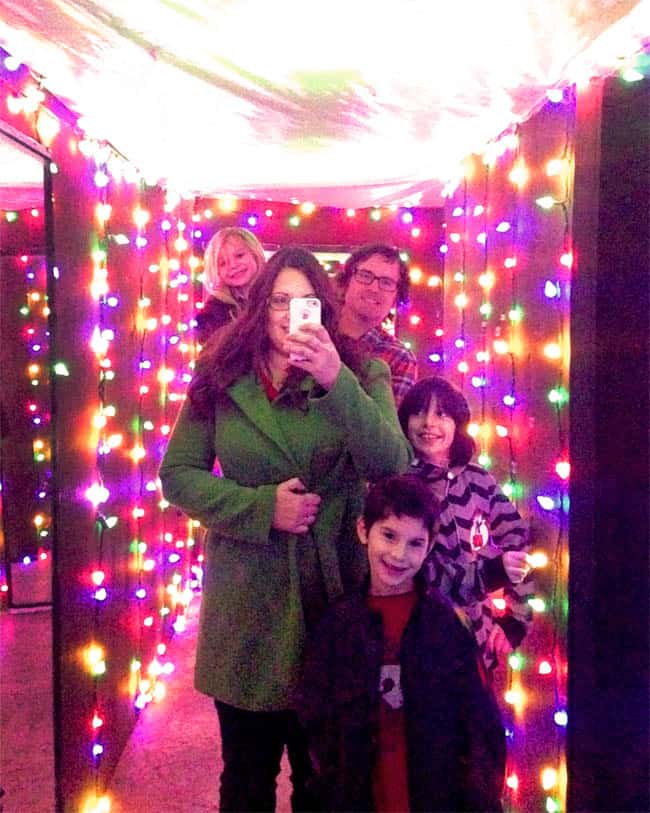 if you would like to visit the Irvine Park Railroad Christmas Train, you must order your ticket ONLINE. it begins running on December 1st through the 23rd, 2016. and when you do visit the Irvine Park Railroad Christmas Train, make sure to tag them in your Facebook, twitter and instagam posts! they love to see your photos.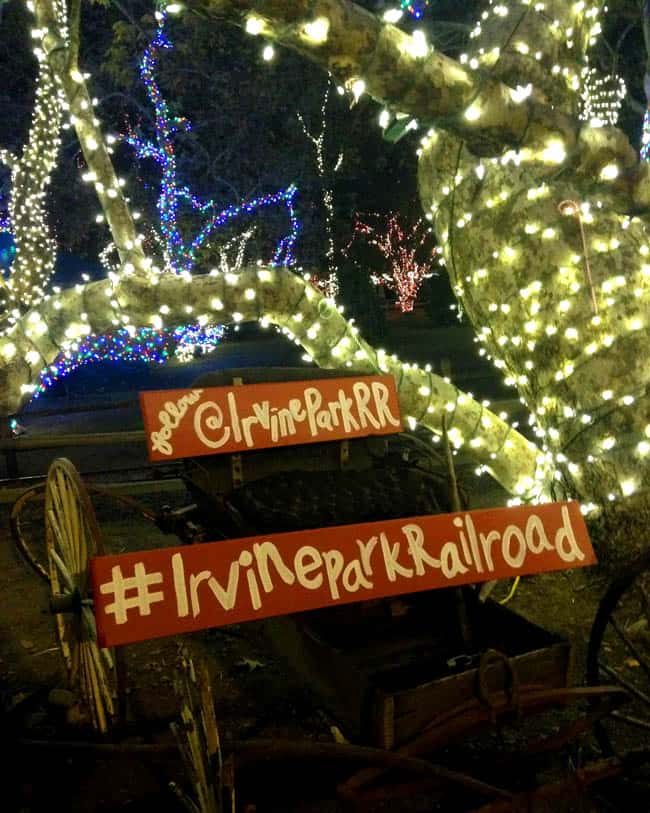 one of my lucky readers will win a 4-pack of Christmas train tickets, 6 activity tickets, and 1 Fun Wheel Rentals Double Surrey rental (value of $113.00)!!! the winner will be chosen at random. please enter below by leaving a comment AND via rafflecopter. contest ends thursday, november 10, 2016 at midnight. good luck!
{disclaimer: i received complimentary tickets for may family to enjoy the Christmas Train. we would have gone either way….all thoughts and opinions are a bazillion times my own. we love the Christmas Train. }