one of our family's favorite holiday traditions is going to Irvine Regional Park and riding the Irvine Park Railroad Christmas Train. it's a magical experience, especially for those little ones who love trains, to ride the Christmas Train to the North Pole and visit Santa Claus.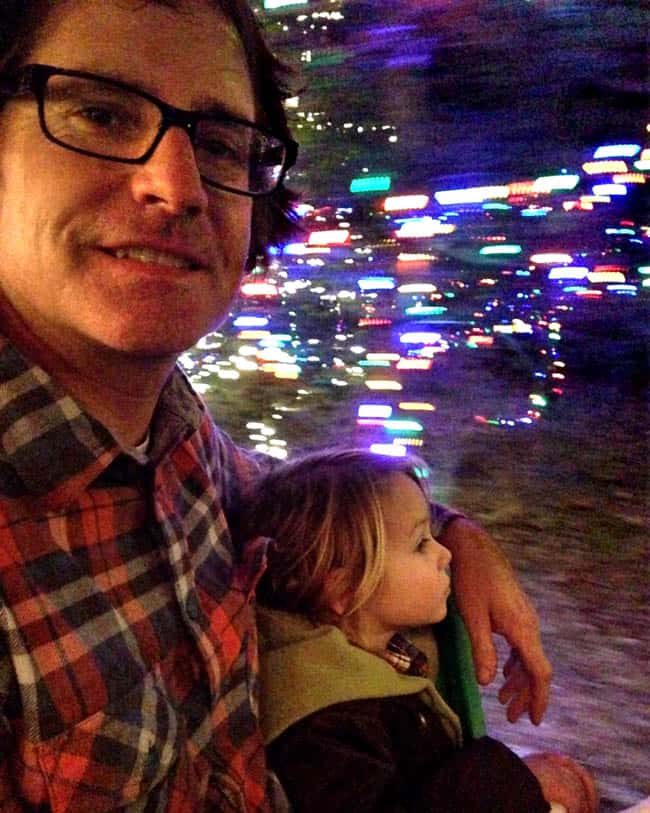 once you arrive to the North Pole on the Christmas Train, you can purchase hot chocolate, cookies or popcorn while you wait for your turn to see Santa Claus. when it was our turn, the boys gave their wish lists to Santa and we were able to get this family picture!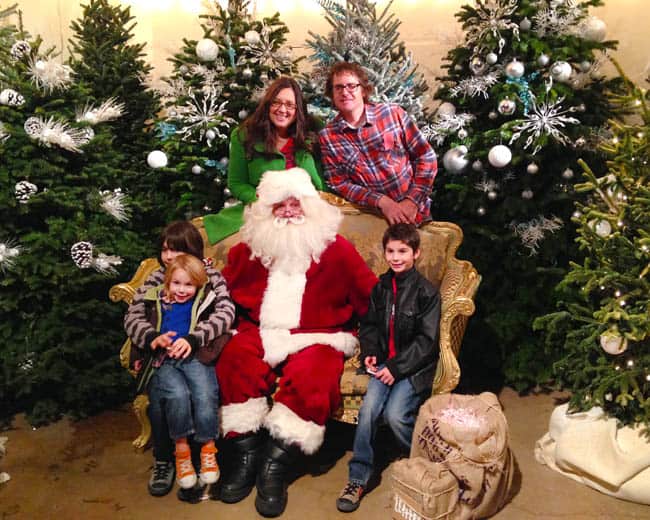 back at the Irvine Park Railroad train depot, there is a wonderland of lighted Christmas Trees, a holiday maze, a Christmas house where you can also purchase holiday treats and lots of places for photo ops.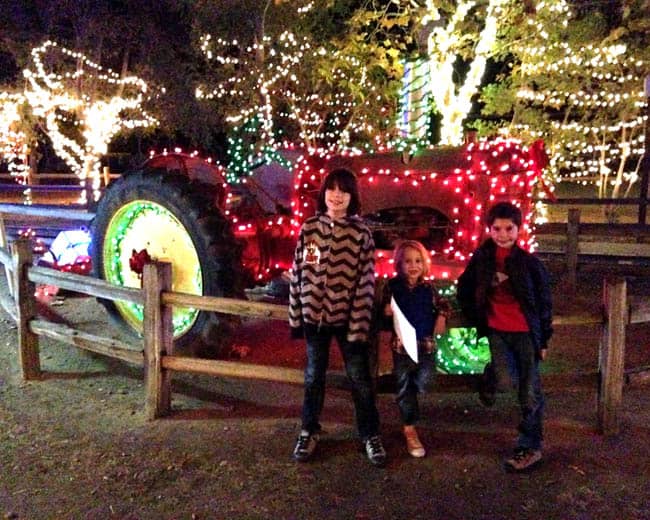 you can also have a special story time with Mrs. Claus (no additional charge) or for a small additional fee, decorate sugar cookies, play carnival games, jump in the bouncy house or get your face painted.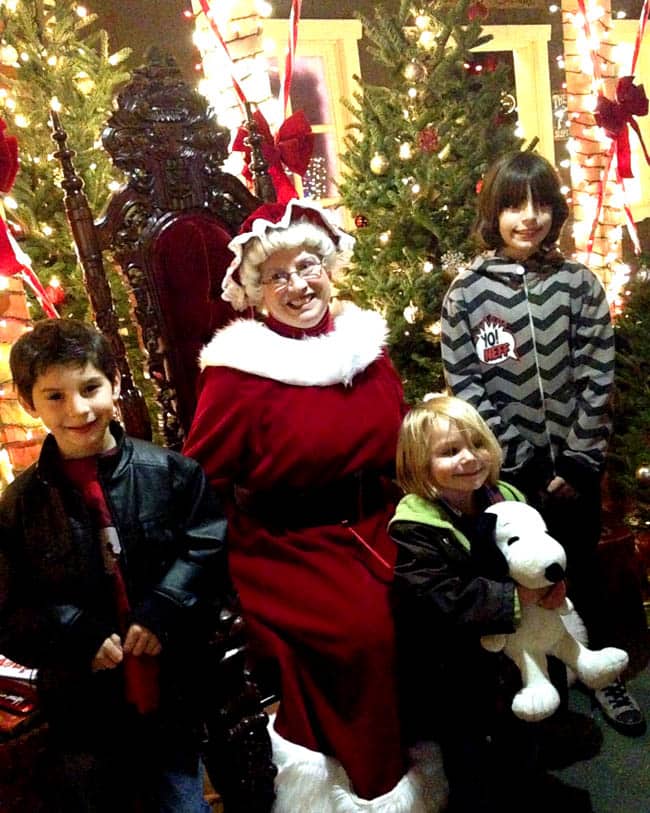 we even took a family #selfie in the Christmas house. it was a wonderful evening of family fun.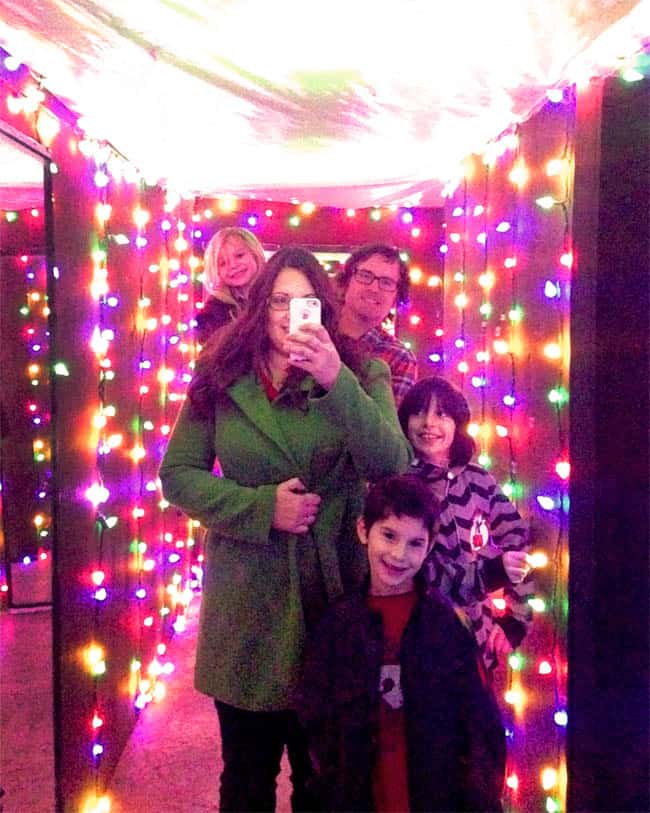 if you would like to visit the Irvine Park Railroad Christmas Train, you must order your ticket ONLINE. and when you do visit the Irvine Park Railroad Christmas Train, make sure to tag them in your Facebook, twitter and instagam posts! they love to see your photos.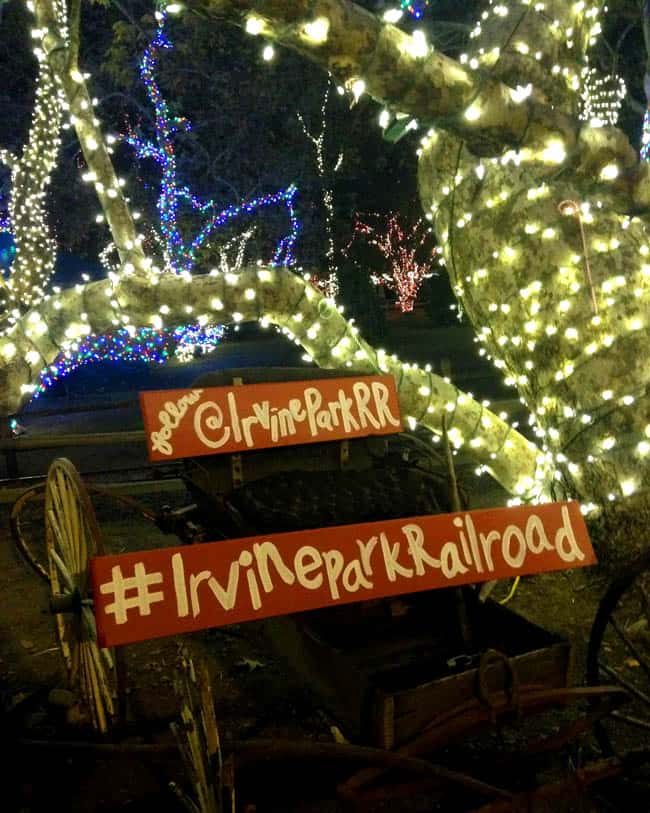 {disclaimer: i received complimentary tickets for may family to enjoy the Christmas Train. we would have gone either way….all thoughts and opinions are a bazillion times my own. we love the Christmas Train. }