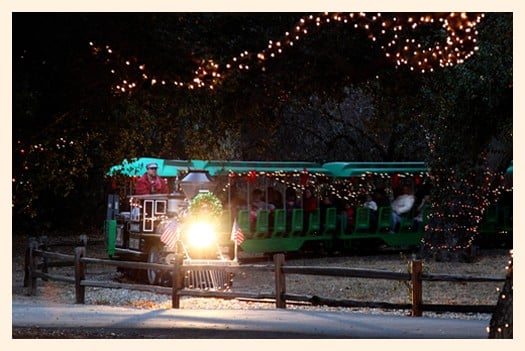 tis' the season once again for Irvine Park Railroad's Annual Christmas Train. come with your family and friends and take an enchanting night ride through the historic Irvine Regional Park to meet Santa Claus. people from all over Orange County and Southern California come to ride the Christmas Train each year. it makes a wonderful family holiday tradition.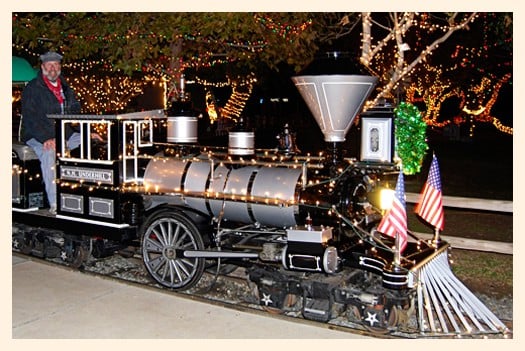 the Irvine Park Railroad Christmas Train departs from the brightly-lit train station, where passengers will take a magical train ride through Irvine Park which is also lit up with twinkling lights.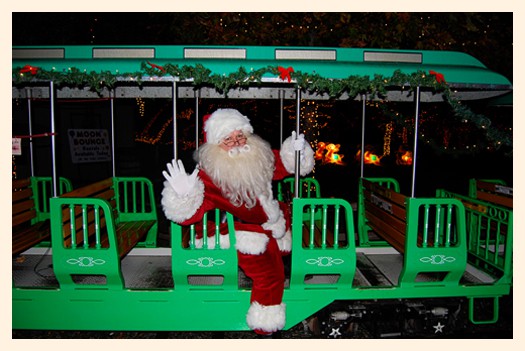 passengers will be brought to the North Pole where you can purchase hot cocoa and popcorn, and...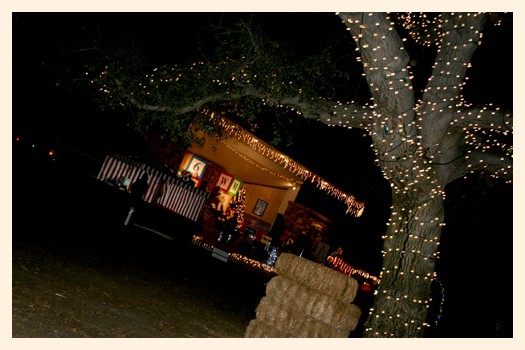 take your turn to talk to Santa Claus and even give him your Christmas wish list.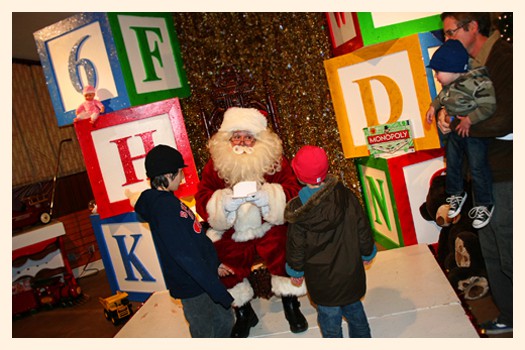 don't forget to get your family picture with Santa. you can bring your own camera, or purchase a 5x7" one taken by Irvine Park Railroad.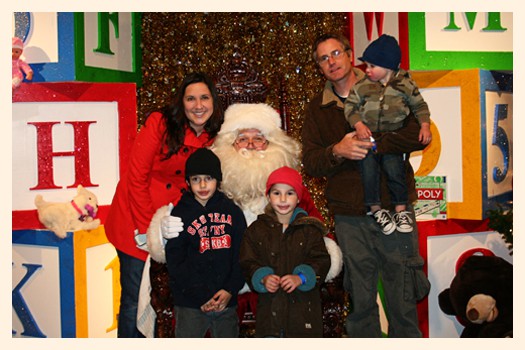 after visiting with Santa, hop back aboard the train and enjoy the colorful Christmas lights and decorations, as well as the magical "tunnel of lights", on the ride back from Santa's Village.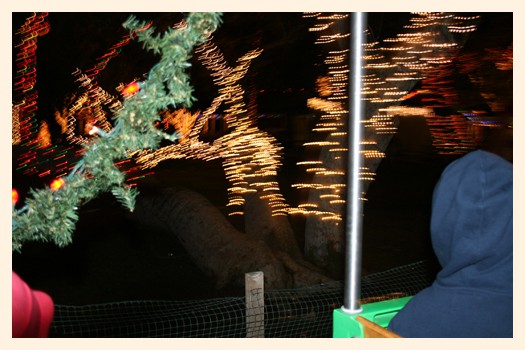 once back, there are other fun activities to enjoy, such as story time with Mrs. Claus, Christmas cookie decorating, carnival games...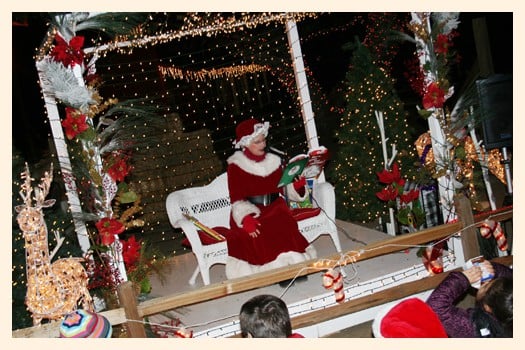 a Santa Claus Moon Bounce, Christmas coloring corner or taking your picture with the holiday photo stands. (additional cost may apply to some of these activities.)
when visiting the Christmas Train, remember to DRESS WARMLY (i can't stress this enough), bring a camera, and arrive early to avoid crowds. this is truly a Christmas event that you'll remember for years to come!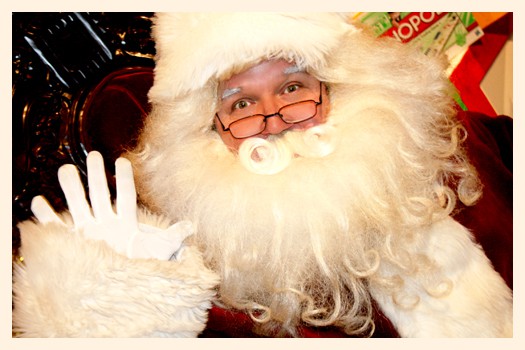 All Aboard!!!