It's Irvine Park Railroad's 27th Anniversary Celebration this weekend!!! This Saturday, February 25, 2023 & Sunday, February 26, 2023 you can come to the railroad to celebrate! Irvine Park Railroad is rolling back prices to their original 1996 price of $2.00!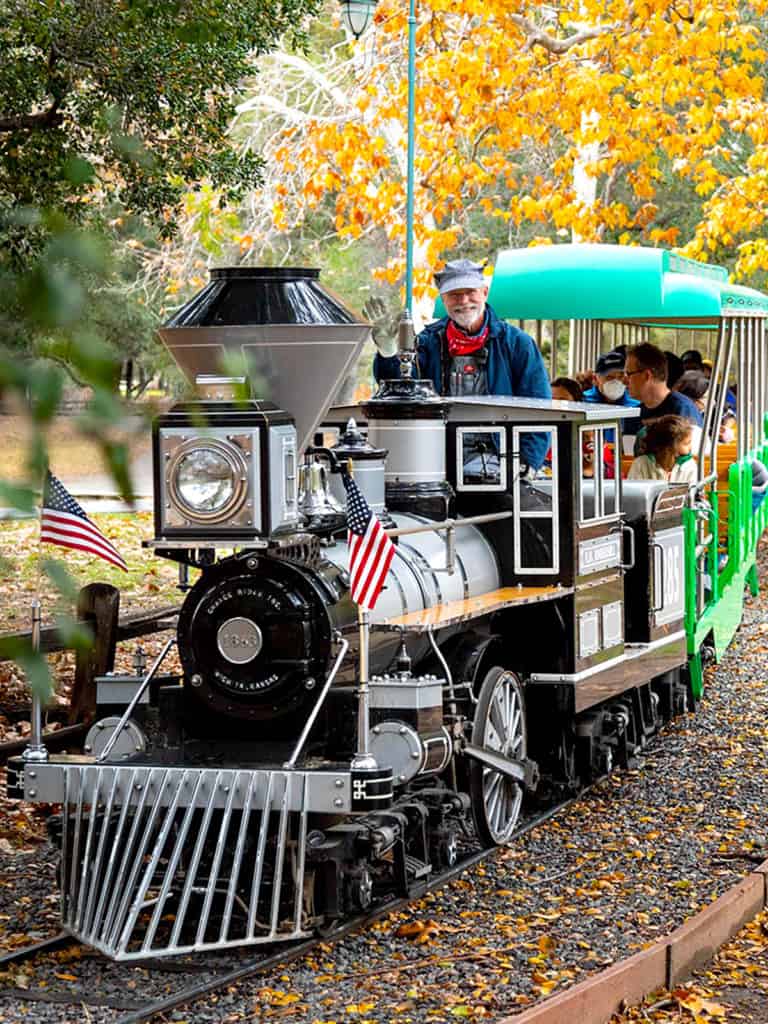 What's Included in Irvine Park Railroad Anniversary Celebration?
This special anniversary event is Irvine Park Railroad's way of thanking the many visitors who have ridden the train and attended our events for the past 25+ years.
Of course that makes us happy to know the railroad appreciates our visits. Our family has enjoyed all their special events, all year round! We have a tradition to visit the Easter Eggstravaganza, the Pumpkin Patch and the Christmas Train every year.
Rides and Food are only $2.00
Yes, that's right, Irvine Park Railroad will have Anniversary Pricing all weekend long!
$2.00 Train rides
$2.00 Hot dogs
$2.00 Drinks
$2.00 Ice cream
…and Irvine Park Railroad is even offering carnival games and bounce house admission for $2.00 per game.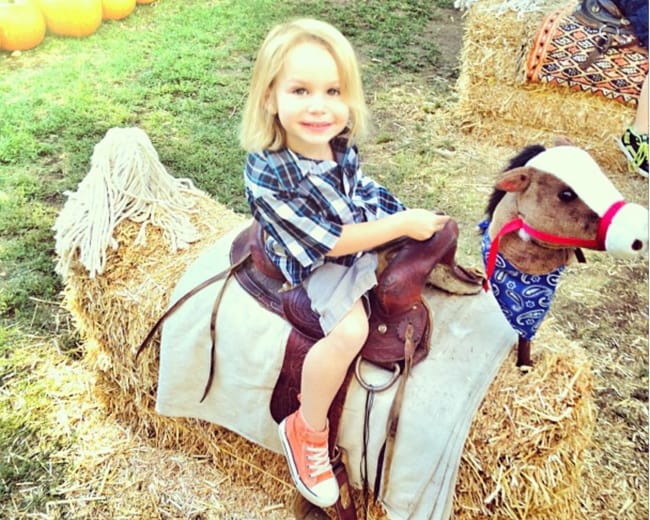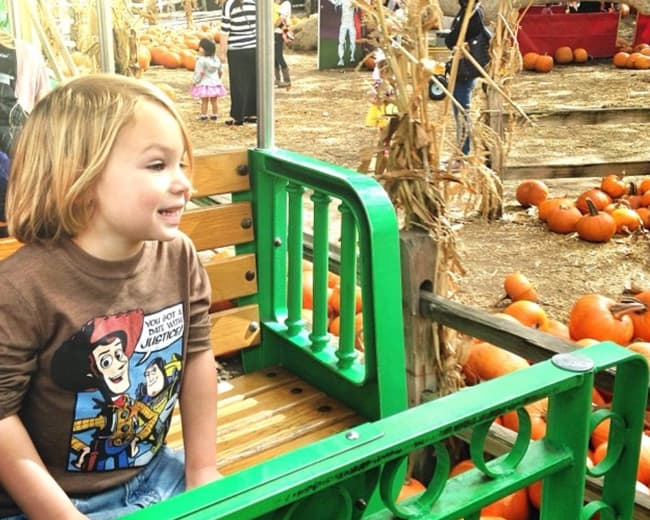 Now, make note that the Anniversary Celebration is a popular event! My best tip to give is to ARRIVE EARLY!!!! Ride the train and do the activities as soon as you arrive and then enjoy the rest of the park after that.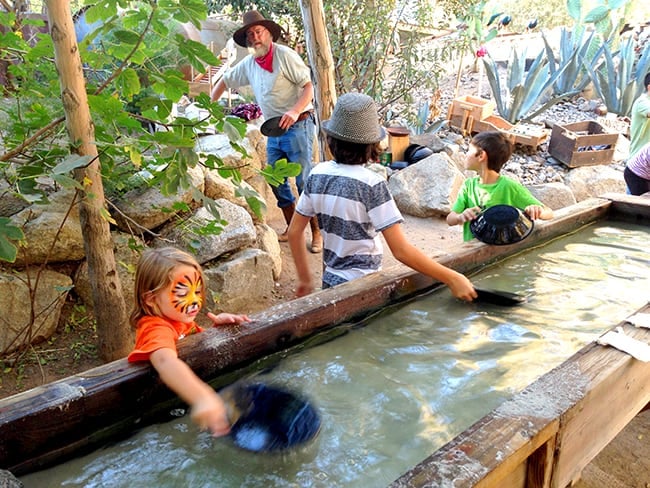 What a great weekend family activity that won't break the bank. We have always loved going to the Irvine Park Railroad.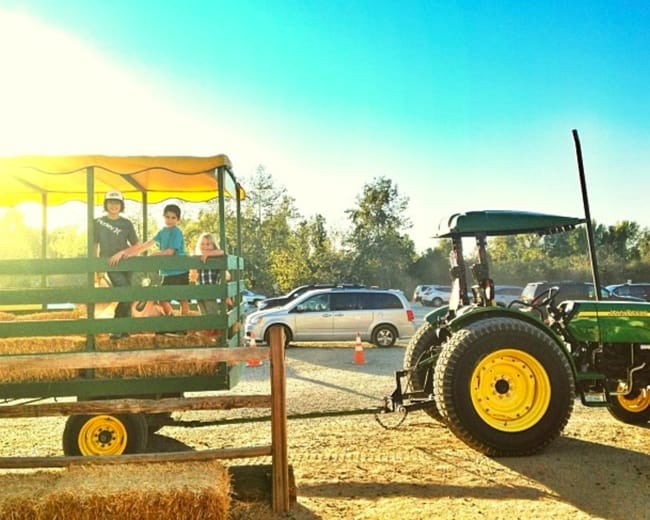 Irvine Regional Park Facts
Irvine Regional Park Address
1 Irvine Park Road, Orange, CA 92869
Irvine Regional Park Entrance Fees
$3 per vehicle entry Monday - Friday; $5 Saturday - Sunday; Higher for some holidays and events
Irvine Regional Park Hours
Sun - Sat: 6:00 AM - 9:00 PM Spring - Summer
6:00 AM - 6:00 PM Fall - Winter
Additional Things to Do at Irvine Regional Park
What! There are so many more things to enjoy at Irvine Regional Park besides the Irvine Park Railroad.
While you are visiting, don't forget to check out these Irvine Regional Park Ammenities:
OC Zoo
Fun Wheel Rentals

Bikes, Surreys, Cruisers and Paddleboats
My kids love riding the surrey bikes, and I like that you get a workout too!

Pony rides and horseback riding
Bike Trails
Playgrounds
Fish at the lake
Volleyball courts and horseshoes
Pack a picnic and enjoy to beautiful scenery!