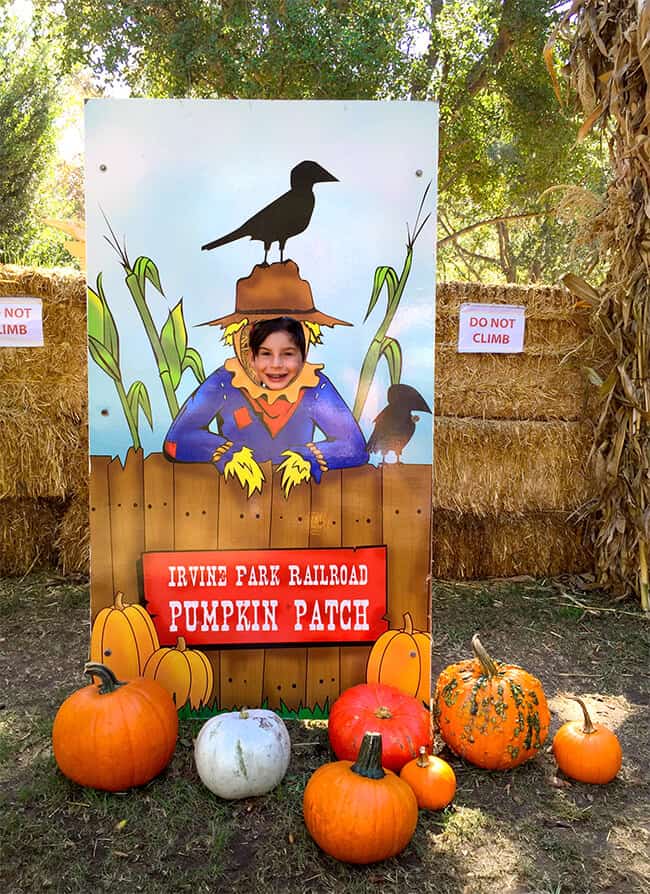 since my boys were babies, we've been going to the Irvine Park Railroad Pumpkin Patch. it has always been a favorite of our family's. this year we decided that it would fun to take some of the grandparents with us, and we ended up having the best time. especially because the grandparents did anything the boys wanted them to. they played in the Hay Maze with Vann.
and great-grandma went in the Haunted House with Kyle.
every year Vann loves to get his face painted like a tiger. ALWAYS a tiger...it's his thing. so of course we got his face painted.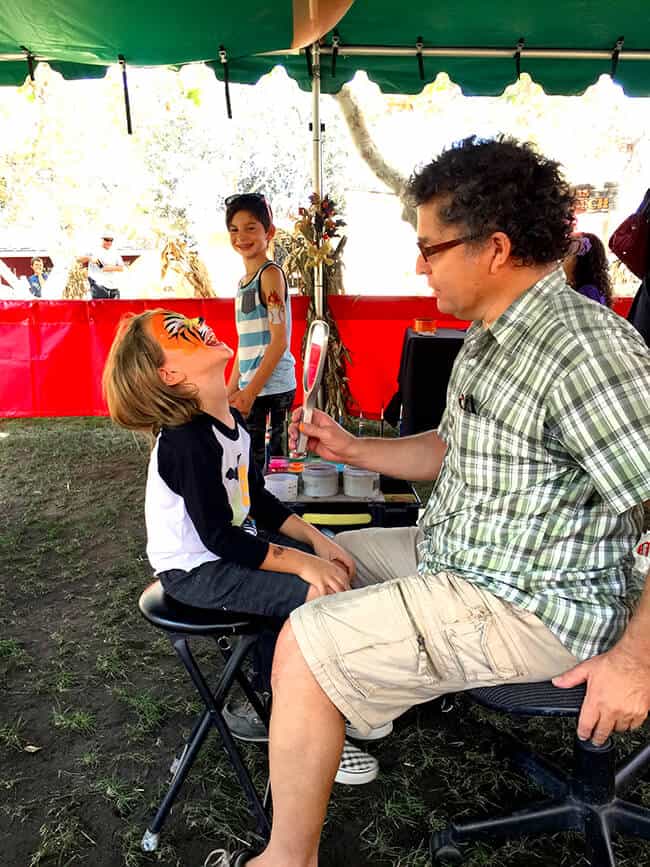 then the entire family went on the Hay Ride which was nice and relaxing.
and both grandmas took funny Halloween photos with the boys.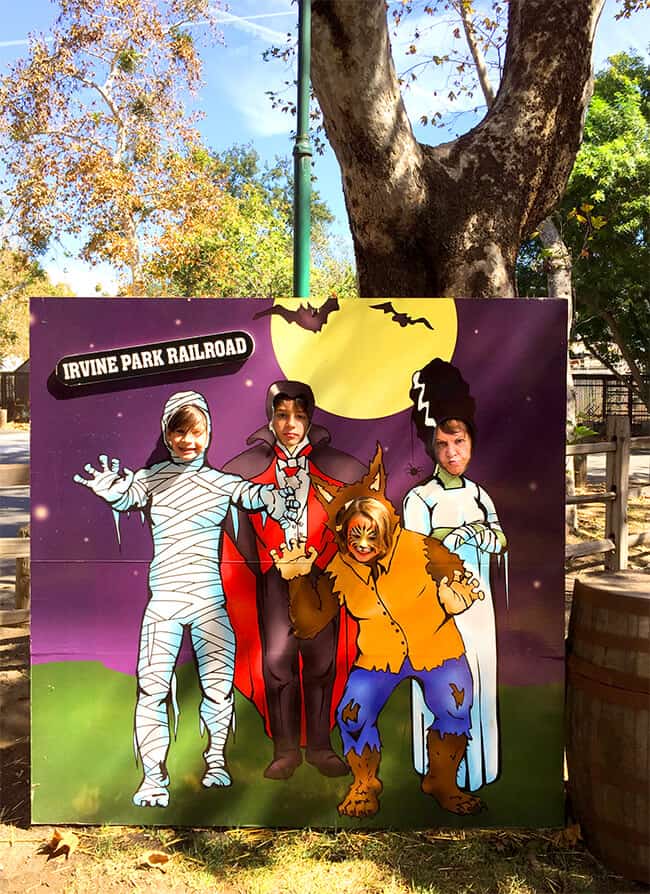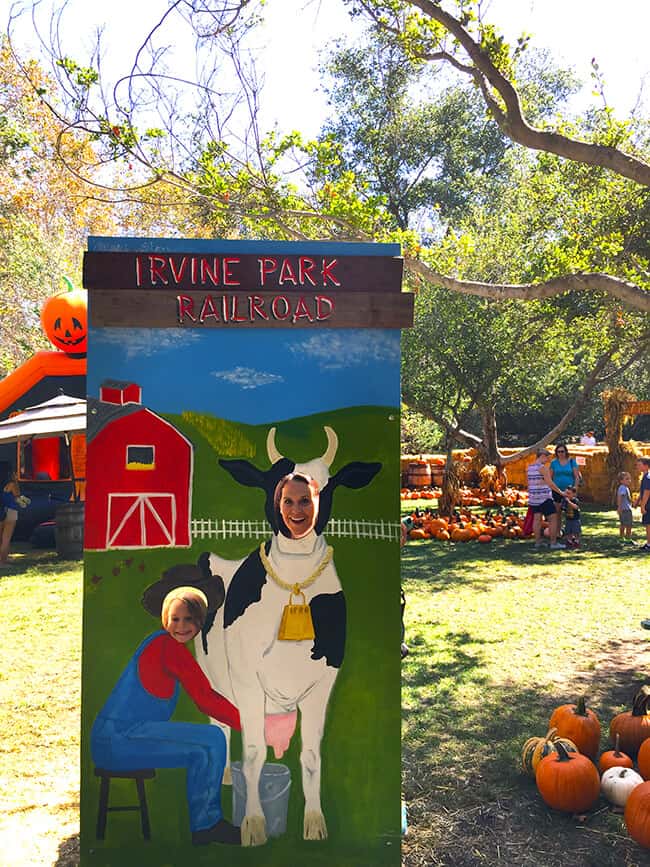 whenever we visit the Irvine Park Railroad, we must ride the train. during this time of year it's fun that it drives through the pumpkin patch. visiting the pumpkin patch puts me in the mood for fall….even though it's been very hot here in the OC, it still did the trick this year.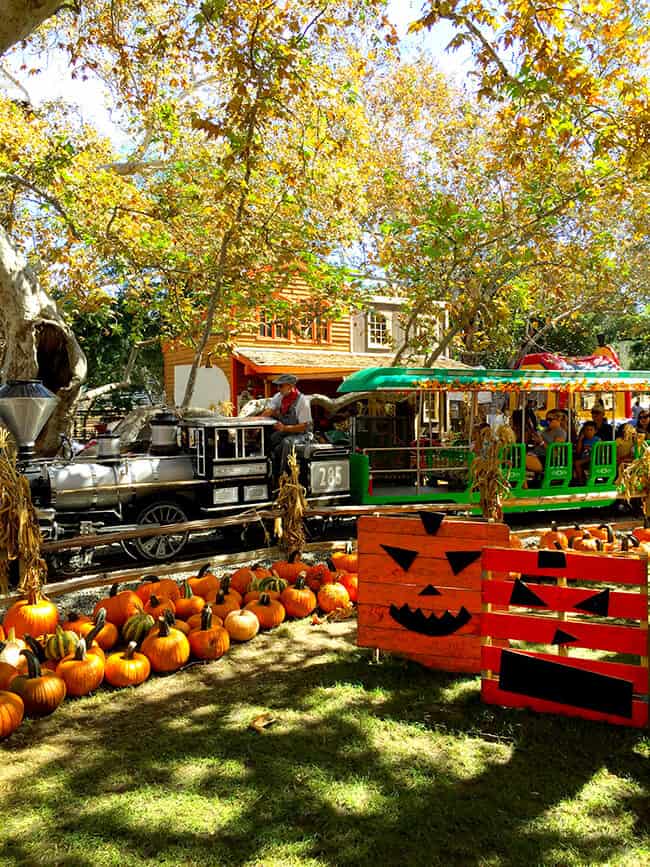 one thing that I love about the Irvine Park Railroad Pumpkin Patch is that we know what to expect and we get a wonderful quality day at the patch. the pumpkins are really amazing this year with a great choice in sizes, and also great big stems. you are not going to find these type of pumpkins at the grocery store.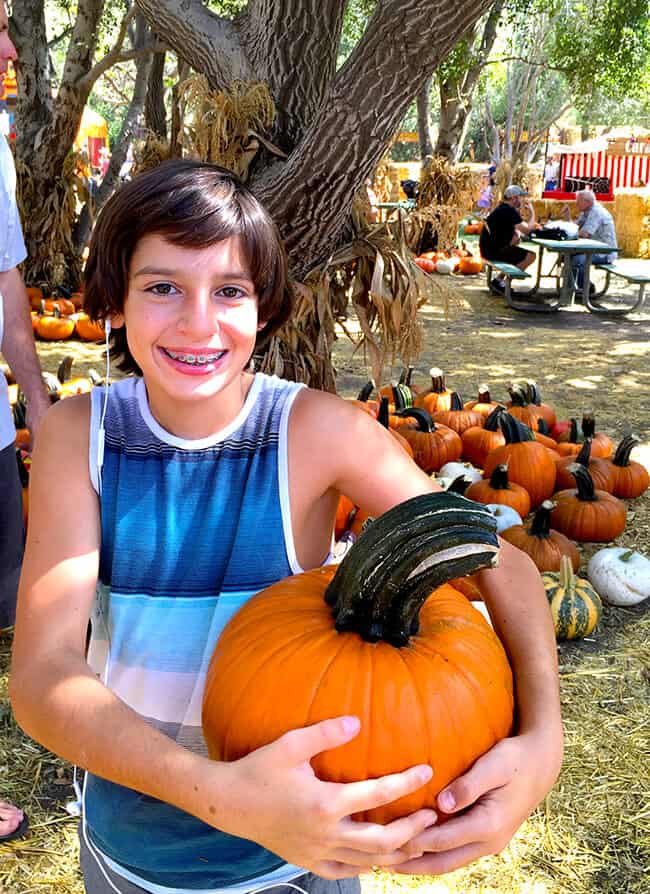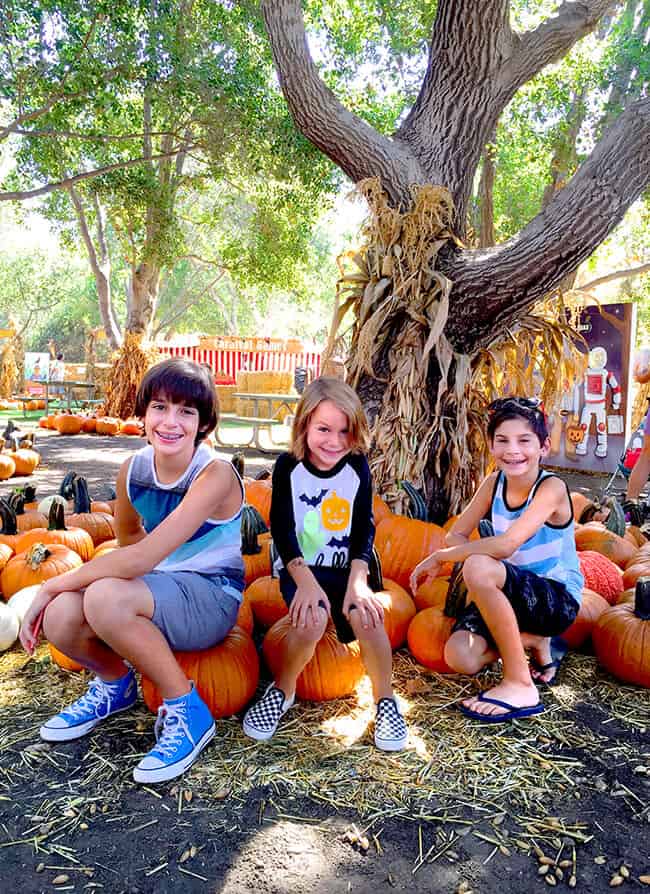 the boys played some games...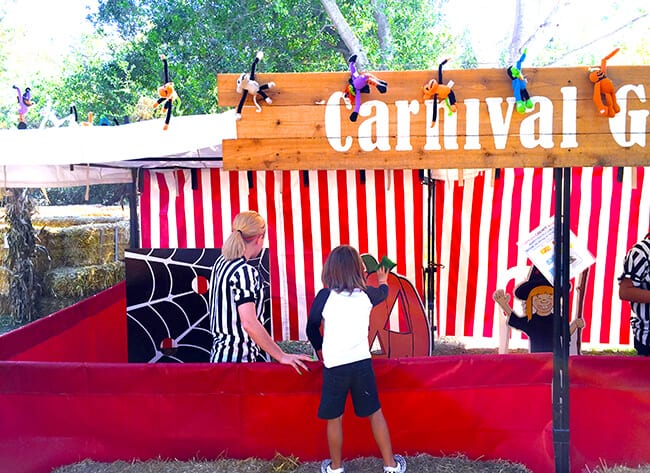 and then rode the ponies. the sky was beautiful and blue and the sun was perfect. a great day for riding the horses and visiting the patch.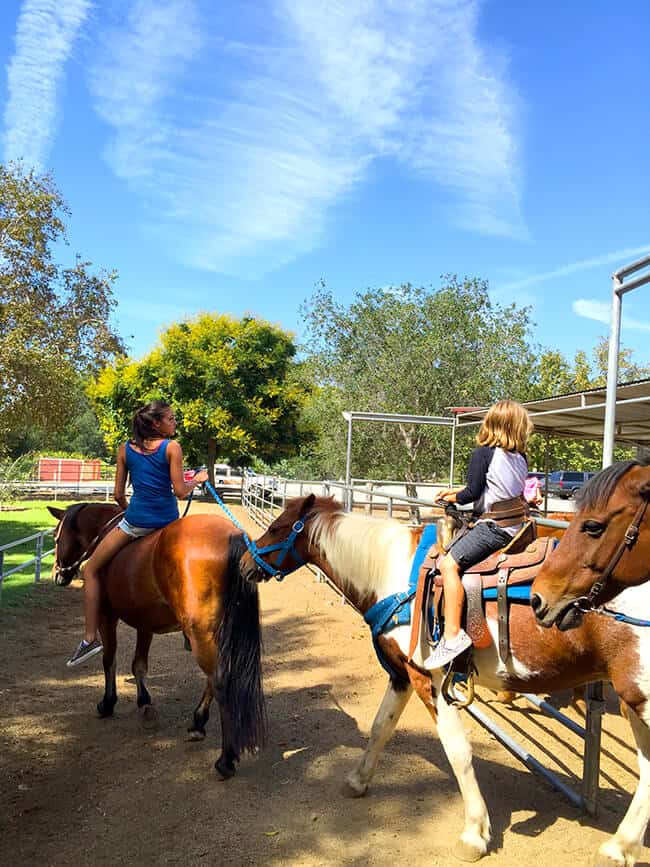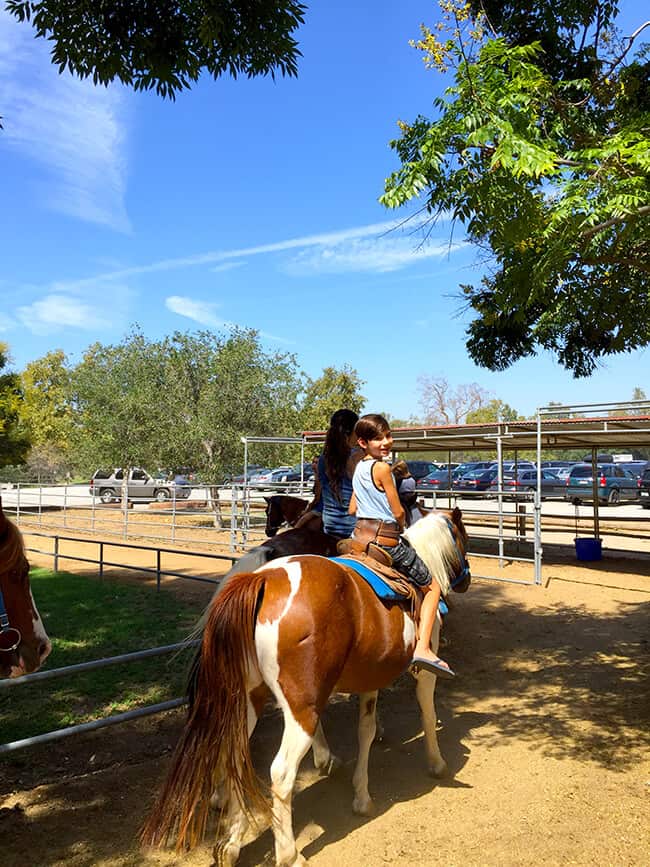 finally, we headed over to the pumpkin measuring sticks and took the boys annual photos in front of them. i have been taking their photos here since they were babies and it's fun to look back at photos from years past to see how much they have grown and changed each year.
it ended up being the perfect visit to the Irvine Park Railroad Pumpkin Patch, and we were very happy that we were able to share the experience with our loved grandpa and grandmas. if you are able to get down to the pumpkin patch this year, i highly recommend Irvine Park Railroad Pumpkin Patch. it's been there throughout the years making memories for many families like mine, and i look forward to more memories in the future.