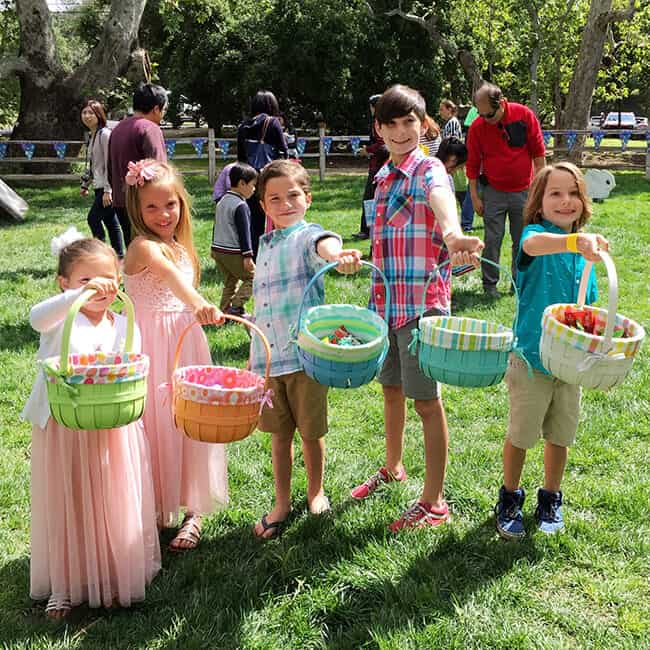 we are so excited because the Irvine Park Railroad Easter Eggstravaganza has open for the spring season! we headed over there last weekend with a few of our cutie cousins and had such a great time. it is one of our family's most favorite Easter activities to do in Orange County. there are fun spring activities around every corner such as Easter egg hunts, hayrides, face painting and of course the train.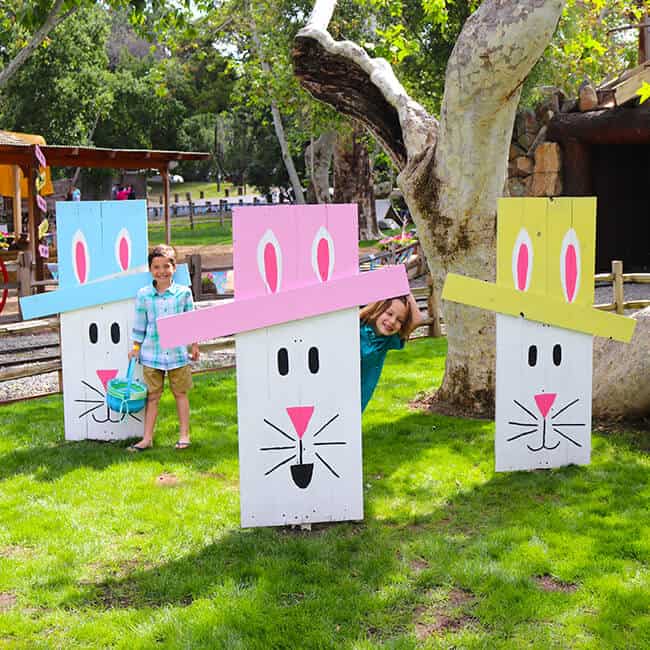 make sure to bring a basket so your kiddies can join the egg hunt. the eggs have candy or prizes like free train rides or fun wheel rentals. everyone gets the same amount of eggs plus candy.
we had a lot of fun on the hay ride!
there are adorable photo opportunities all around the railroad. our Easter Bunny photo turned out pretty cute this year! can believe all these kiddies were looking at the camera. and the baby loved him!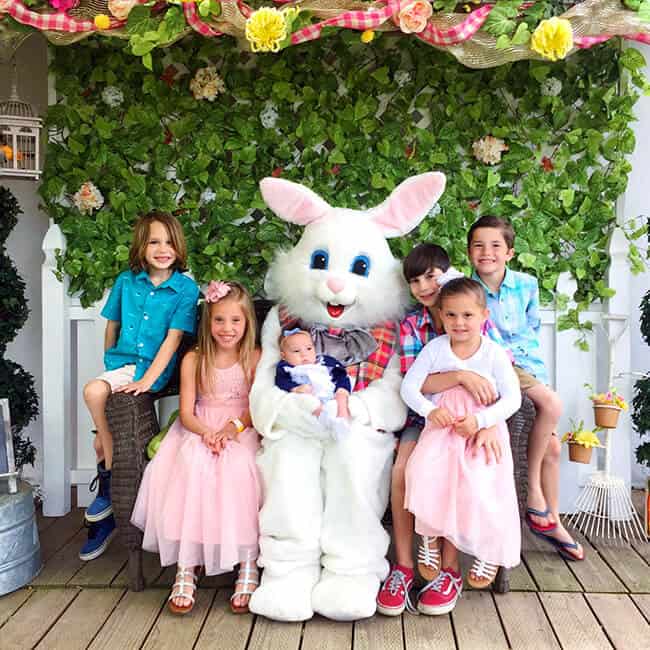 aren't the photo backdrops cute! the cousins had so much fun.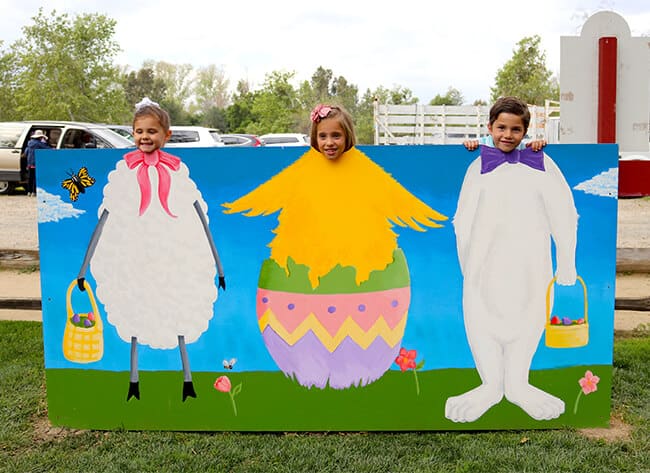 and you can't leave without decorating a giant sugar cookie. YUM YUM
And lots of fun games to play!
and if that isn't enough, you can visit the OC Zoo, or you can head over to the lake and rent a paddle boat, surrey or one of the many fun bikes at Fun Wheel Rentals. wow...i am already getting excited. before you head over to the railroad, click here for some great coupons!
the Irvine Park Railroad Easter Eggstravaganza is fun for the whole family and just the thing to get you in the mood for spring. looking back through all my photos, we have memories from visiting every spring. my kids have been going since they were babies. the Irvine Park Railroad will always hold a special place in my heart.