This is a sponsored post written by me on behalf of Bay Alarm Medical. All opinions are 100% mine.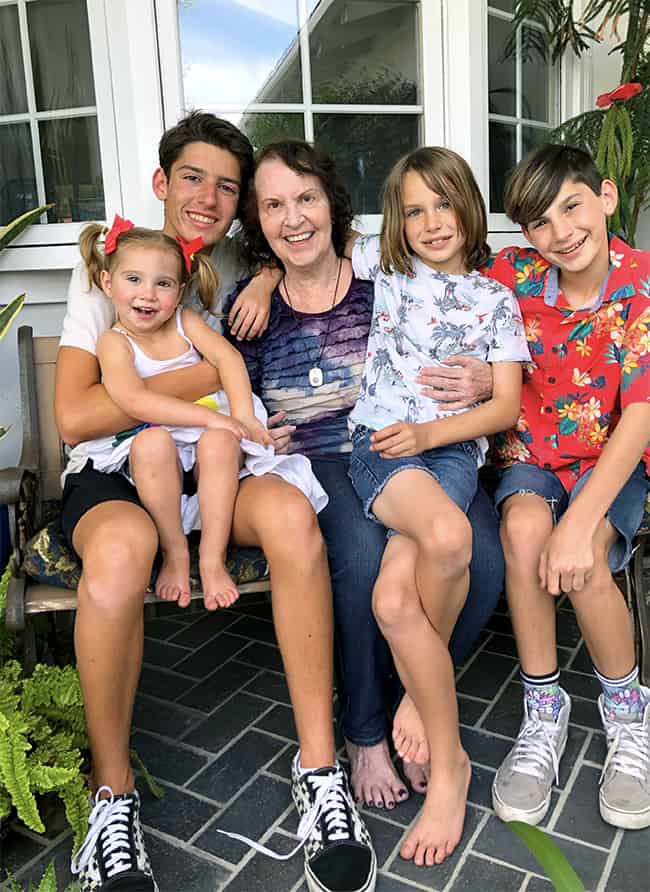 It's been almost two years since we set grandma up with one of the Bay Alarm Medical Alert Systems, and she couldn't be happier! When we first set up her Bay Alarm medical alert system, we immediately felt a sigh of relief knowing that grandma now had a tool to help her if she had a medical emergency. She wasn't sure at first she wanted the system, but now she tells us all the time how much comfort she has knowing she can get help if needed.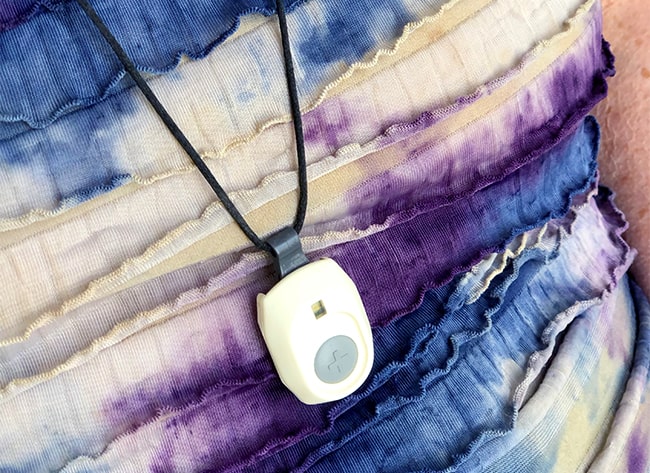 After we had our system for a few months, we also decided that since grandma is still very mobile and drives a car, that adding GPS would be a good idea. This is the Bay Alarm Medical on-the-go system, which she can take along with her.
Adding GPS to Our Bay Alarm Medical Alert System
You can read all about when we added GPS to our Bay Alarm medical alert system here. This is just a small hand-held device that can be put in your pocket or into a purse. It would come in handy if grandma is in an accident away from home such as on a walk or in the parking lot, or driving.
This here is an older model of the mobile GPS, but Bay Alarm Medical has a new model of the mobile GPS. Aside from the new look, it has similar functionality and as a result, comes in handy if grandma has an accident if she is away from home on a walk. We are just in the process of
upgrading my grandma's mobile GPS now!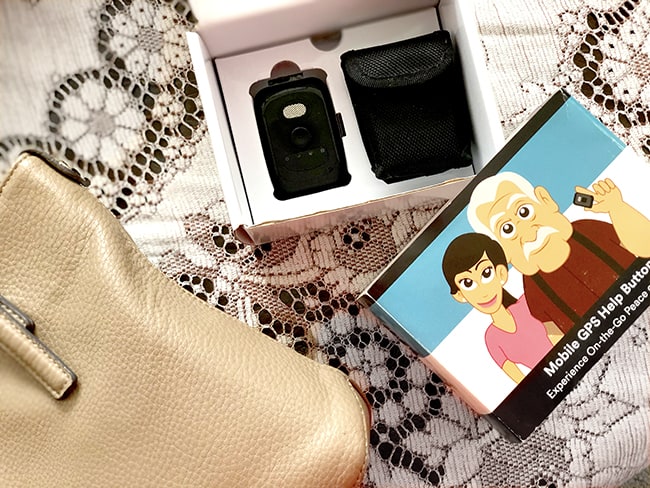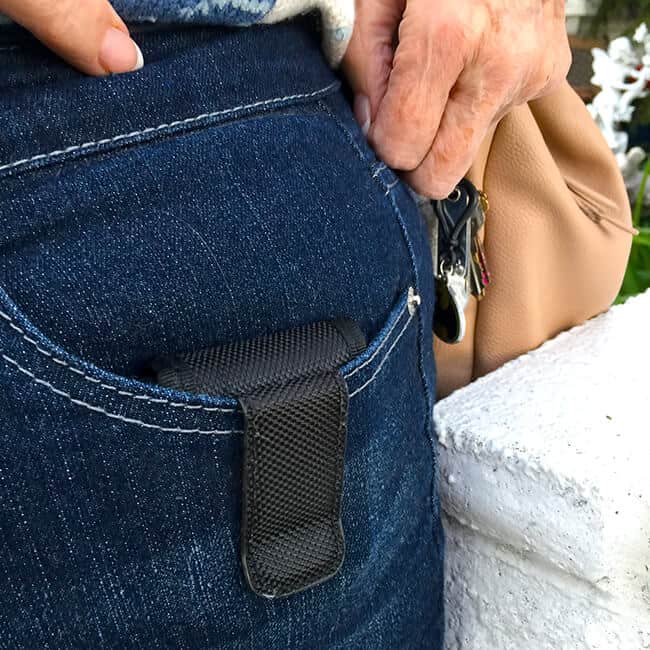 It's been nice to have the GPS option because the in-home system is not meant to work outside.
Thinking About Getting Bay Alarm Medical Alert System?
If you are thinking about getting a Bay Alarm Medical Alert System, I highly recommend that you take the plunge. Getting one will give you the piece of mind that your loved one can call for help when necessary. PLUS, setting the Bay Alarm Medical Alert System is very EASY!
When ordering, an agent will help you through the process to get a custom tailored solution for you an aging parent or loved one. You can choose from different packages right over the phone or online that include the services you need. You can get just the in home package, and/or add the in car package, 360º Protection, and Auto-Fall protection. You can also order additional accessories such as extra help buttons to place around your home.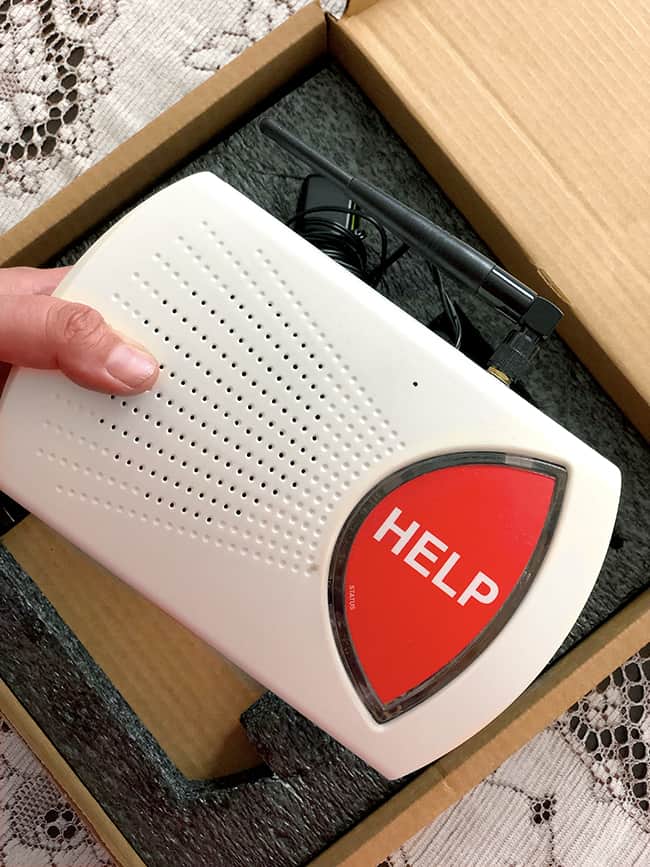 The Bay Alarm Medical comes delivered in the mail, and is practically already set up. All you do is plug it into the wall via phone jack and power cord. Your information is already registered from when you ordered. It can also easily be changed with a quick phone call.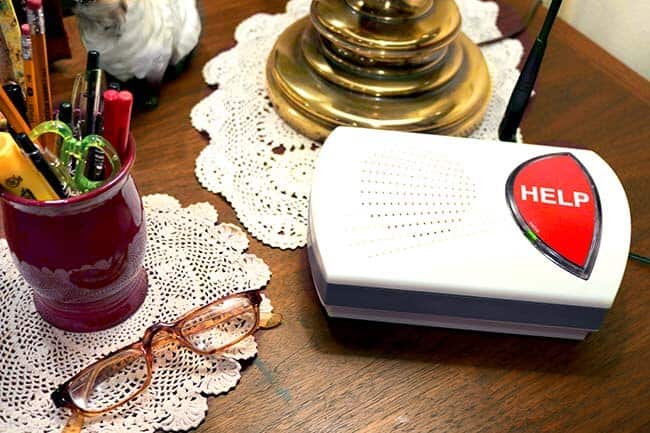 You also get a Vial of Life. This can speak for you when you can't speak for yourself. It allows Bay Alarm customers to have their complete medical information ready in their home for EMS to reference during an emergency.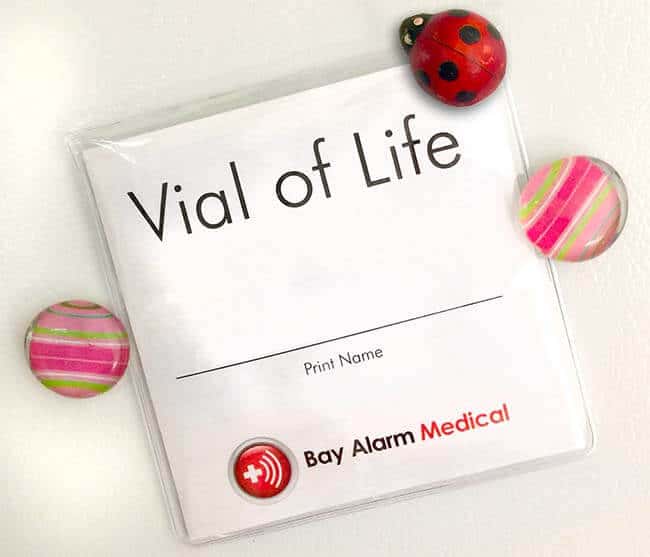 We followed the easy steps to place help buttons around grandmas house, at the correct levels recommended. These buttons are just an extra insurance that she is able to connect with a medical emergency crew.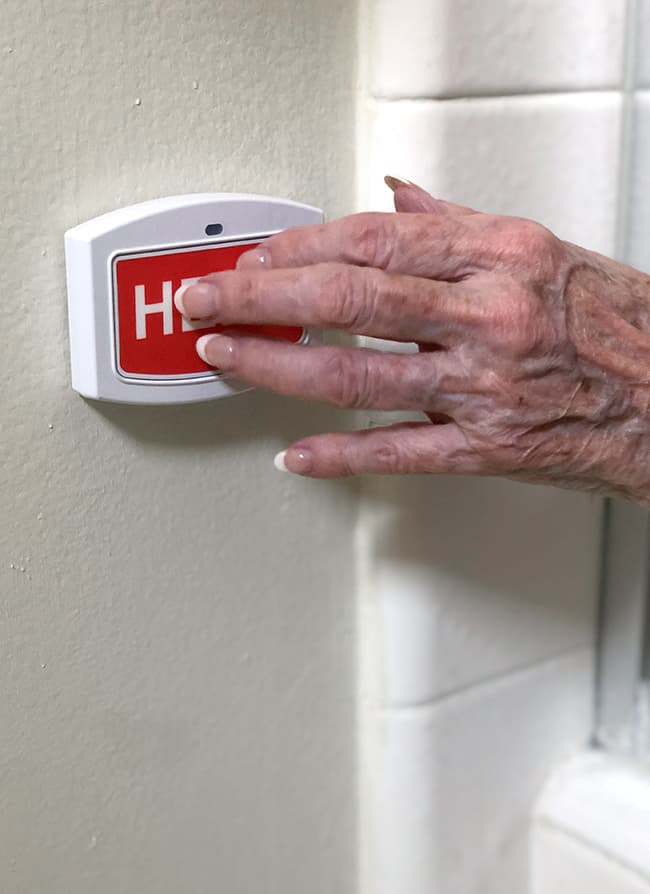 Now, I can't imagine my grandma not having the Bay Alarm Medical system. I would worry night and day that she is okay. Having her live alone can make us worry, but she is still not ready to not live at her home. She is still independent and needs that freedom. At the same time, if she were to have a fall or medical emergency...there is no one there to help her. That where Bay Alarm Medical comes into play. As soon as she presses the button, emergency services are alerted and so are her children.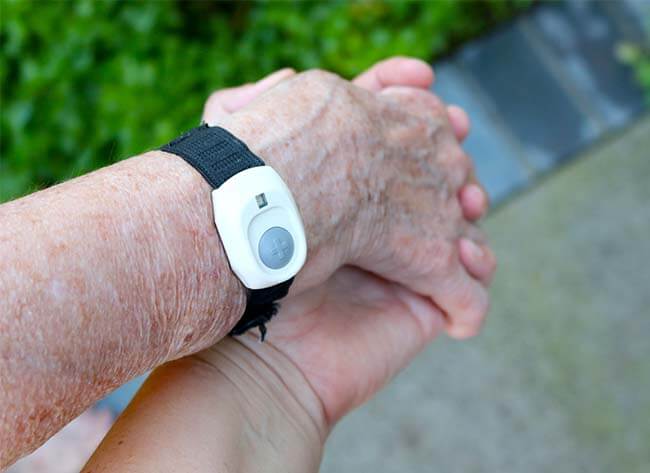 Bay Alarm Medical alert system has been tried and true with our family. I wouldn't have shared it on my blog three times if it wasn't. After hearing so many stories of friend loved ones not being able to get the help they needed, I knew that we needed a system just like this one. We love our grandma so much. We just want her to have the best.