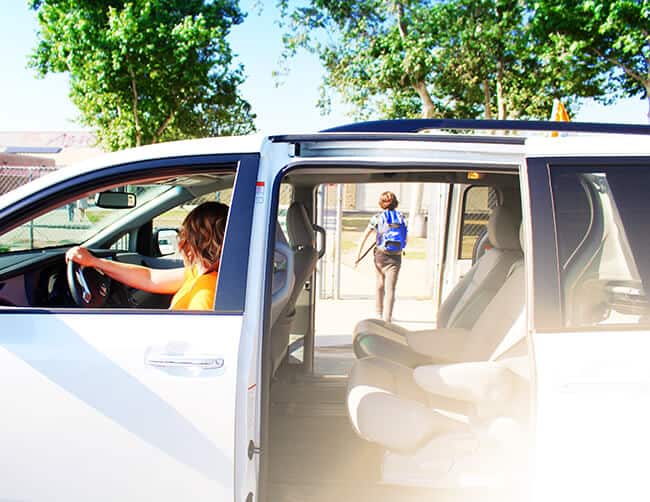 when i was contacted by HopSkipDrive to possibly try out their service and share it with my readers, i'd have to say, i was really hesitant at first. the idea of someone else picking up my child and driving them to a destination without my supervision put my mom nerves into gear. however, having three kiddies with three different schedules has been a real struggle at times. i can't always find someone else to drive one of them while i take the others to their extracurricular activities. and how do i choose which kid gets to go, and which kid doesn't? i've done my best to schedule things in a way that i can take them all myself, but it doesn't always work. so i thought, HopSkipDrive could really be helpful on certain days of the week. especially on my wednesdays when the boys have swimming, water polo, dance class and Boy Scouts. i know that sounds like a lot, but three kids means a lot of different commitments. i know there are a lot of moms in my situation that could use a service like this, and that maybe it would be the answer to my crazy wednesdays. so, i decided that i really needed to try this service out.
HopSkipDrive is a car service for kids ages 6 and older who need to go when their parents can't. it was created by three moms who understand the stress of driving kids to all of their activities, and the safety concerns parents have putting their children in someone else's car. it's available in Los Angeles, Orange County, San Francisco and East Bay.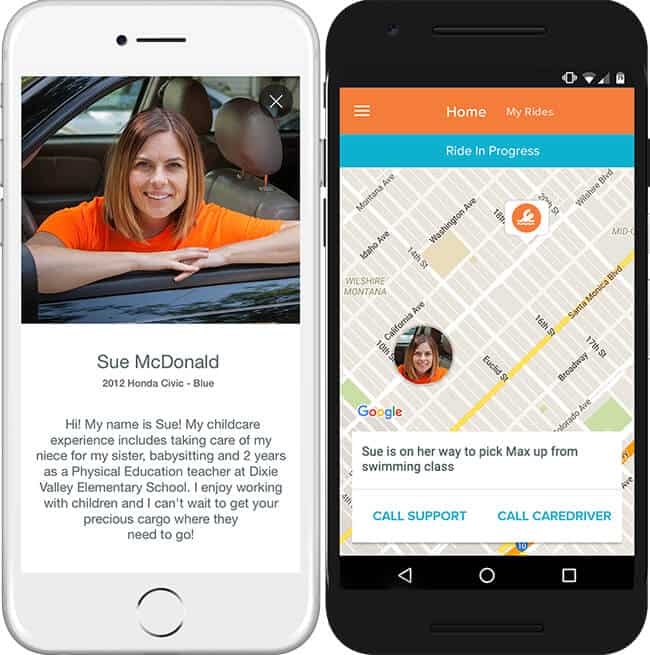 i was able to try the whole process for myself, and additionally, talk to one of the founders of HopSkipDrive, and also interview a driver so that i could become very familiar and knowledgeable about the company. i wanted to make sure it would be something that i would recommend...which means that i myself would have to be comfortable with the service.
How Does HopSkipDrive Work?
using the HopSkipDrive service was very simple. you download the app on your phone, and then you register your child via the app or online on the HopSkipDrive website. when you register, you can add locations, special instructions you need the CareDriver to know and also give your child a special security question that only you and your child know. once your child is registered, then you can start to schedule rides.
i scheduled a ride for my oldest, who is thirteen, to be picked up at my home and dropped off at swim practice at a local high school about 3 miles away. the morning of the scheduled ride, i received a confirmation email with the name of my CareDriver, her picture and a bio about her. she happened to be a local mom who homeschools her children who are about the same ages as my kids and lives in my same city. she looked like she could be one of my girlfriends...so i began to get more comfortable with the idea of using the HopSkipDrive car service.
when it came time for Jackson to be picked up, i got a knock on the door at the correct time. our CareDriver was there to pick him up. when you set up your child's ride, you can specify whether you want the driver to knock on the door, just pull-up and wait, honk or text your child to let them know they are there. since i wanted to learn more about HopSkipDrive, the company had scheduled some extra time for me to interview our driver so that i could get a feel of who are picking up our kids. i have to say that i was impressed with everything she told me. the screening process for the drivers is very thorough to make sure you are getting the safest of drivers. she told me everything she had to go through just to qualify – which included background checks, personal reference checks, vehicle safety checks and in person training. I also got to know her a little and found the she graduated the same year as me in the next high school over, we have mutual friends, her son is involved in the same activities as my son and she lives less than a mile away from me. i really felt that Jackson would be in good hands.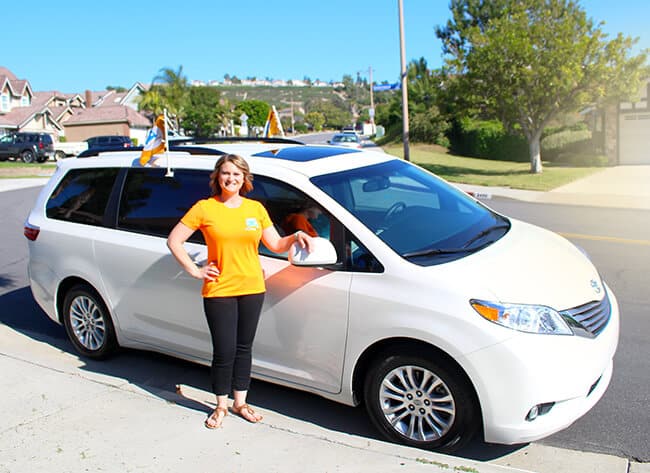 before she left with Jackson, she told him his security word so that he knew she was the correct person to pick him up. it was a match, so Jackson was on his way. his driver made sure he was buckled up and ready to go. all cars used to drive the children have to be inspected for safety. and everything looked good to me.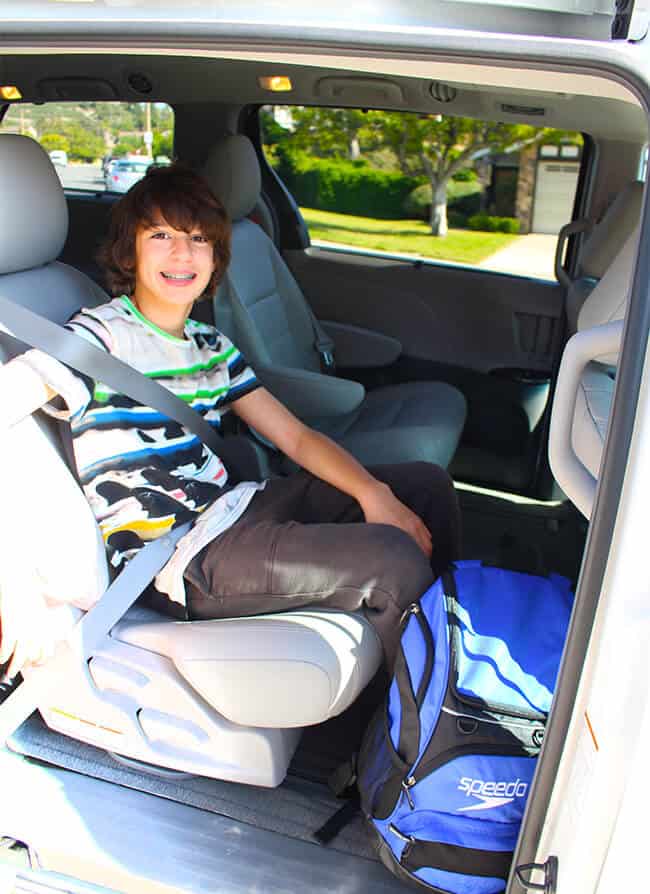 the HopSkipDrive cars have these colored flags on them so that the kids know the correct car. but my driver told me that if your child is uncomfortable with having a car pull up with the flags, you can request for them to be removed in your notes for the driver. CareDrivers also will be wearing a bright orange HopSkipDrive t-shirt.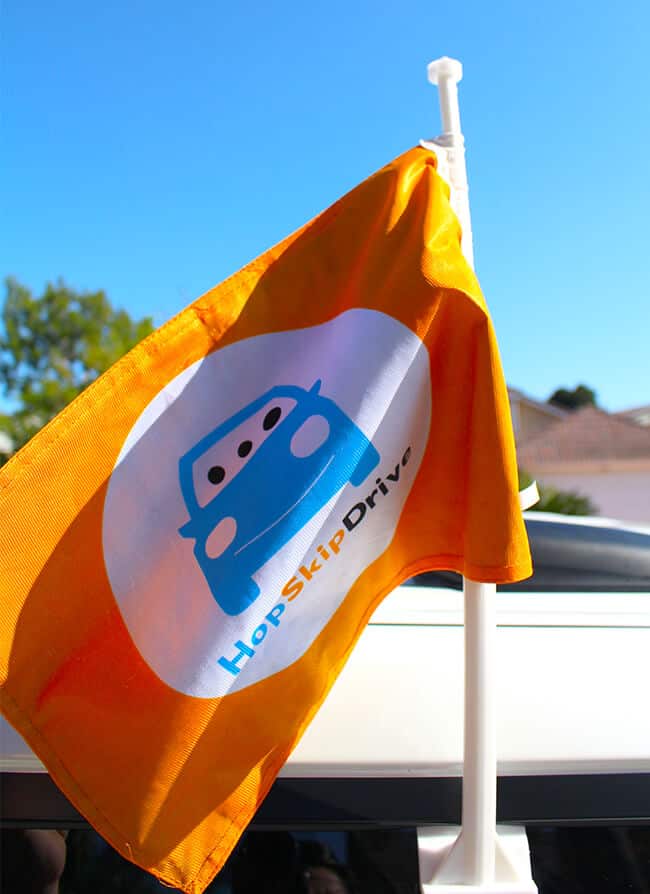 and then they we were off!
for the purpose of this post, i actually followed them to the next location so i could see for myself the entire process. of course, i would not normally follow them in my car....i would be able to follow them on their route via the HopSkipDrive phone app, where you can see them being tracked by GPS to the destination. drivers are not allowed to use their phone while driving, but they do text when they arrive for pick-up and when they drop-off your child to et you know they have made it.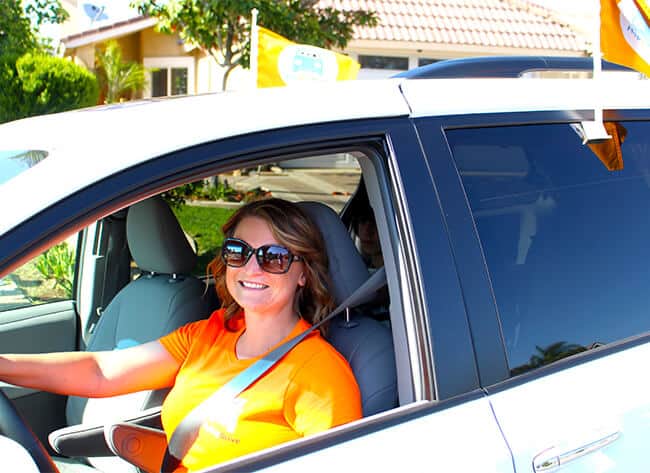 i followed along all the way to swim practice. our CareDriver made sure that Jackson was inside the pool gate before she left...per my instructions, and Jackson made it safely to practice.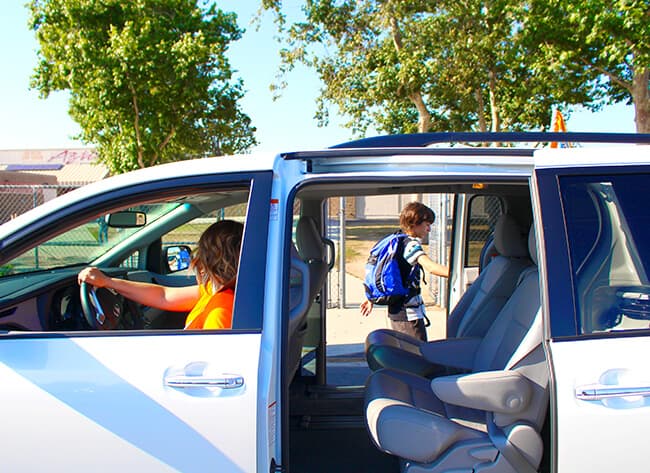 everything went perfectly...even better than i imagined. i asked Jackson what he though about the experience, and he said it was great, the CareDriver was very nice and the he would be comfortable taking a ride with HopSkipDrive again.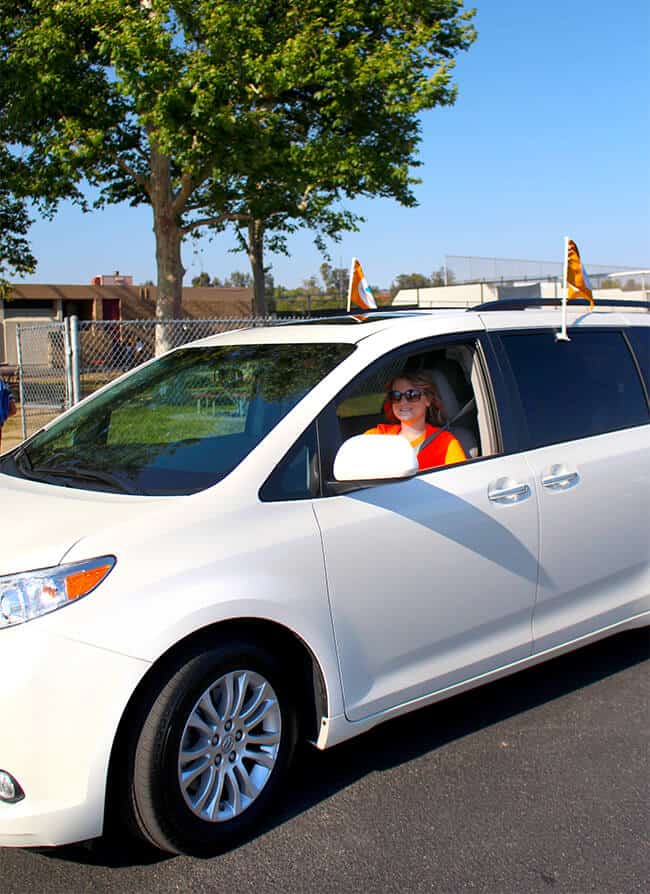 and best of all, i figured out a solution to my wednesday driving problem. now i can take the little ones to their dance class, and Jackson will still be able to get to his swim team and water polo practice by taking HopSkipDrive. all my children will get to attend their extra curricular activities. win win!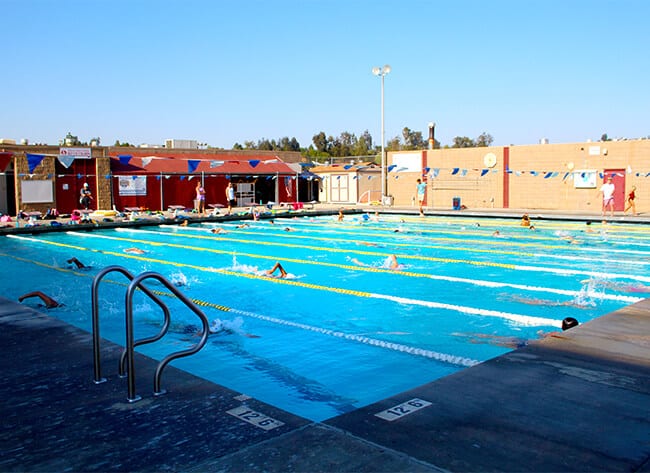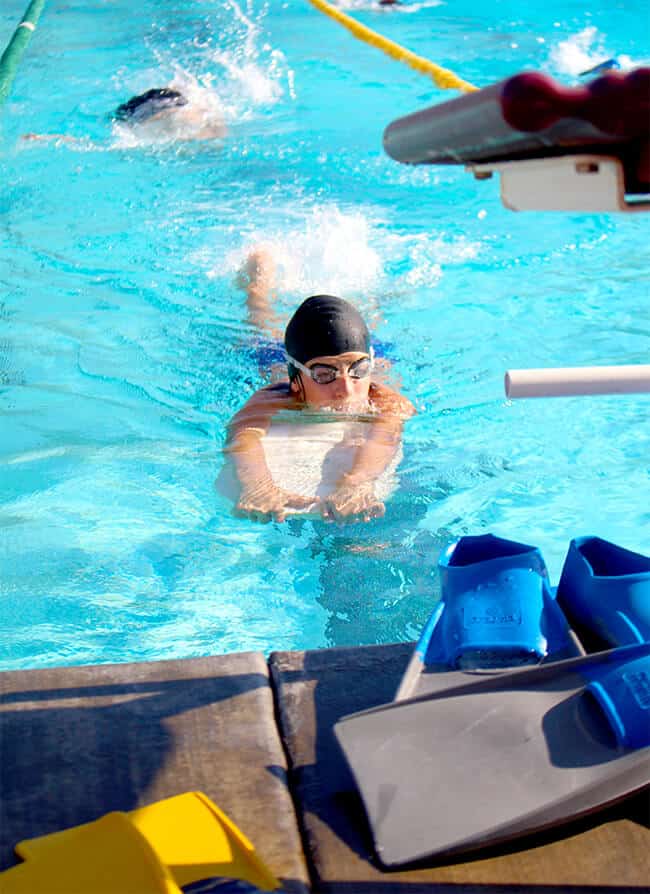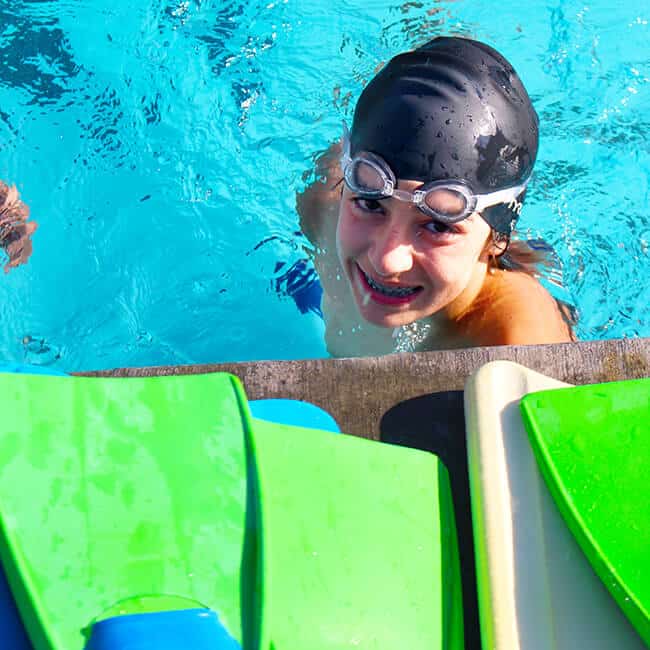 Facts about HopSkipDrive
not only did i interview my HopSkipDrive CareDriver, follow the whole process in person, but i also interviewed one of the three founders of HopSkipDrive so that i could get every question i had about the service answered. i really needed to be 100% comfortable having my child leave with someone other than myself or a family member. and i want to share some of the facts that i learned about HopSkipDrive and why i ultimately decided i would try it.
• Drivers are screened in person, receive background checks, their personal references are checked as well as their driving records. they are also finger printed and given in-person training. they receive more screening than a school bus driver.
• Each vehicle is inspected regularly by a licensed mechanic who certifies the vehicle has passed a 19-point inspection. CareDrivers are only permitted to drive the vehicle that passed inspection.
• HopSkipDrive now offers carpooling as a way for parents to easily organize rides with other families while saving money. Just like your regular carpool, parents can invite other families to carpool with them. CareDrivers can make multiple stops, so parents can arrange for CareDrivers to pick up two friends from camp or school and bring them each to a different home, or pick up friends from their homes and take them to camp or school together.
• CareDrivers can text your child or yourself to get a hold of you or let you know they have arrived. but they do not have access to your phone number or information. all phone business is done through the HopSkipDrive system to keep your info private. and once your ride is over, the CareDrivers can no longer contact you.
• You can leave special instructions for your CareDrive on how or where to pick-up/drop-off your child.
• Your child should not go with a CareDriver that doesn't know their special code word.
• You can follow your child's route via the HopSkipDrive app which is also monitored by live customer support.
• No one 18 years or older, except for the driver, is allowed to ride in the car with your child.
• Yes, you can carpool or send multiple children.
• There are special protocols if there is an accident...although accidents are very very rare.
if you have any additional questions about HopSkipDrive, they have a whole archive of FAQ on their website. hop over to read them.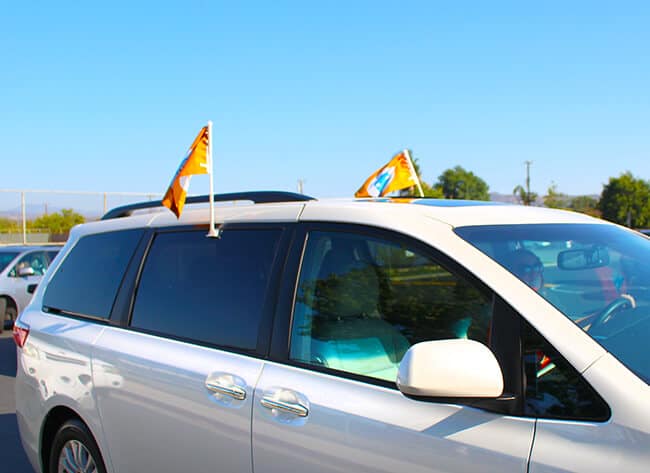 so would i use HopSkipDrive again? yes. now that i have done my research into this service, i am comfortable having my oldest two children use it. there are time when us parents just can't make our schedules work to get our kids where they need to be, so i am happy that i now have an option for when i get in a pickle.
if you would like to try out HopSkipDrive, you can! use the promo code "POPSICLE" to get your first ride free (up to $20)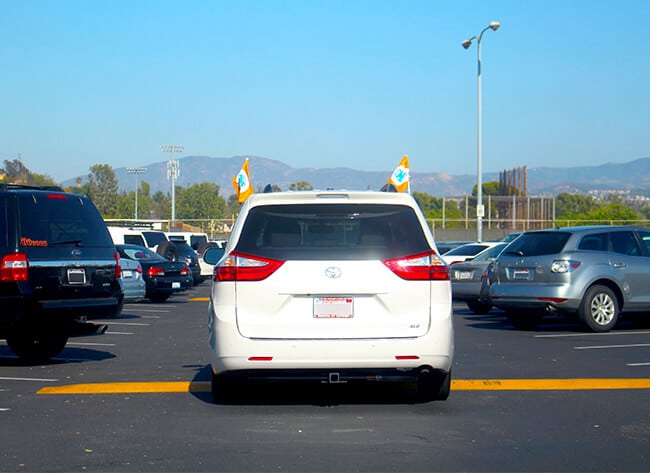 {Disclosure: This is a sponsored post. All thoughts an opinions are 100% my own. I would only share this service if I would personally use it.}