with Halloween upon us, some times it's fun to get a little spooky, and some would say that going to visit an old cemetery is just that. well, here is your chance.
did you know the the City of Yorba Linda has an old historic cemetary?  between 1858 and 1939, many of the northern Orange County's rancho families were buried at the Yorba Cemetery.  it is Orange County's oldest private cemetery.
the Yorba Cemetery is a private cemetery, and isn't open to the public, but....on the first Saturday of each month you can! Historic Yorba Cemetery Tours are held, and you can hear stories of the Yorbas and other families of the Santa Ana Canyon, and about the cemetery's transformation from horse corral to historic landmark. you may even hear the story about the legendary Pink Lady....Oooooo! sounds like a family adventure to me!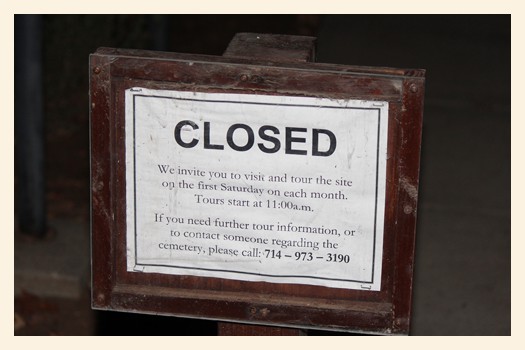 wanna go?  here's the info....
Historic Yorba Cemetery Tours
held first saturday of each month
10:00 - 11:00 a.m
Yorba Cemetery 
Woodgate Park
Yorba Linda, CA 92886
714-973-3190
SaveSave
SaveSave