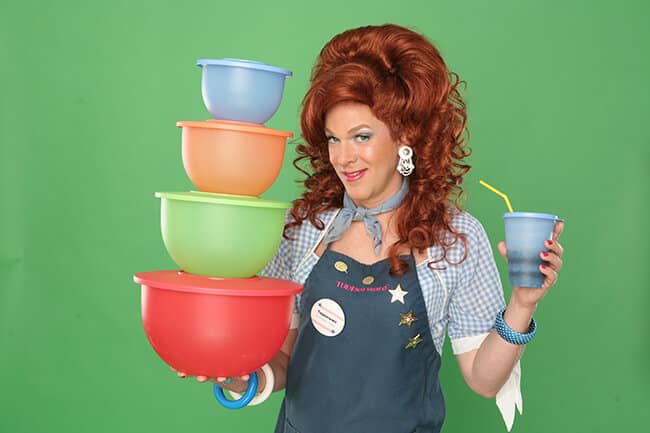 if you are looking for a great Girls Night Out with hilarious comedy and and evening of laughing with your friends, may i suggest Dixie's Tupperware Party! this hilarious stage show starring Dixie Longate, has turned Off-Broadway into a Tupperware-mania celebration and has garnered the prestigious 2008 Drama Desk Award Nomination. it has now rolled into Segerstrom Center for the Arts for a limited time...December 9, 2014 – January 4, 2015.
so what is Dixie's Tupperware Party? is it REALLY a Tupperware Party? well yes. but one of the most fun and entertaining Tupperware Parties you have ever been too.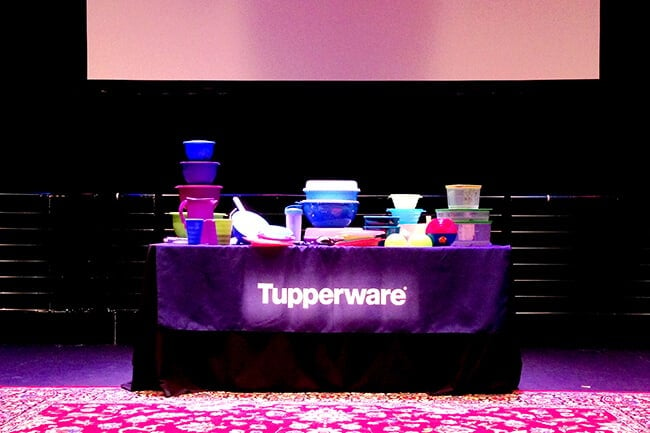 it's comedic script is written by Kris Andersson, a dashing drag queen who has been entertaining audiences for seven years. and her smash hit has now arrived in Orange County celebrating its seventh year on tour.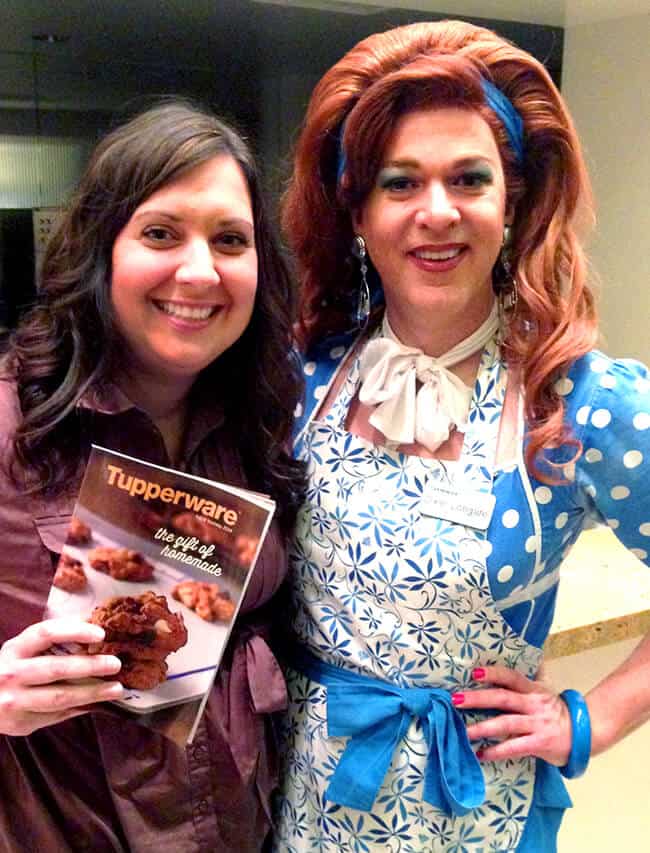 Dixie's Tupperware Party stars Dixie Longate, a fast-talking Tupperware lady, who has packed her Tupperware catalogues and left her kids in an Alabama trailer park to journey across America selling. audiences have howled with laughter as Longate throws a good old fashioned Tupperware party filled with outrageously funny tales, heartfelt accounts, free giveaways, audience participation and the most fabulous assortment of Tupperware ever sold on a theater stage!
believe it or not, you can even purchase Tupperware are the party if you want to, however there is no pressure to do so. it is loaded with the most up-to-date products available for purchase. Longate will tell how she became the number one Tupperware seller in the world as she educates her guests on the many alternative uses she has discovered for her plastic products. this show is hilarious, and you are in for a good laugh. i really enjoyed being able to relax with my friends and enjoy an evening to self. the message of the show is one of encouragement and self worth, and you will leave feeling empowered. please note that the content and comedy in the show is that of adult nature and does include sexual content. please do not bring children to this show.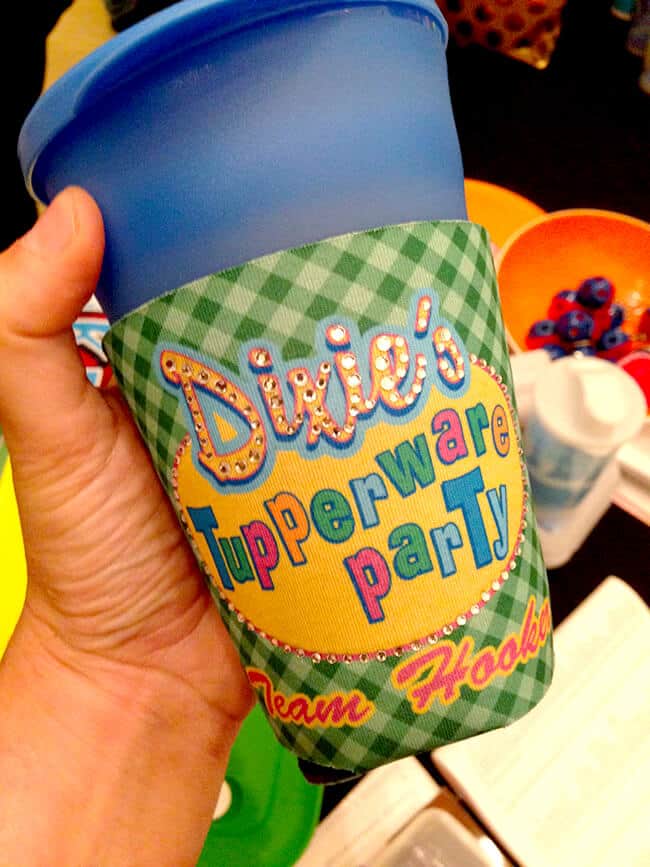 wanna go?
Dixie's Tupperware Party
The Segerstrom Center for the Arts
dates & times
Tuesday, December 9th, 2014 - January 4th, 2015
Tuesdays – Fridays at 7:30 p.m. • Saturdays at 2 & 7:30 p.m. • Sundays at 1 & 6:30 p.m.
tickets
start at $49 person 
purchase at the Box Office, 600 Town Center Drive Costa Mesa, CA 92626<
open 10 a.m. – 6 p.m. daily
online – SCFTA.org  • phone (714) 556-2787
www.dixiestupperwareparty.com
{disclosure: i received complimentary media tickets to reveiw the show. all thoughts and opinions are my own.}