This is a sponsored post.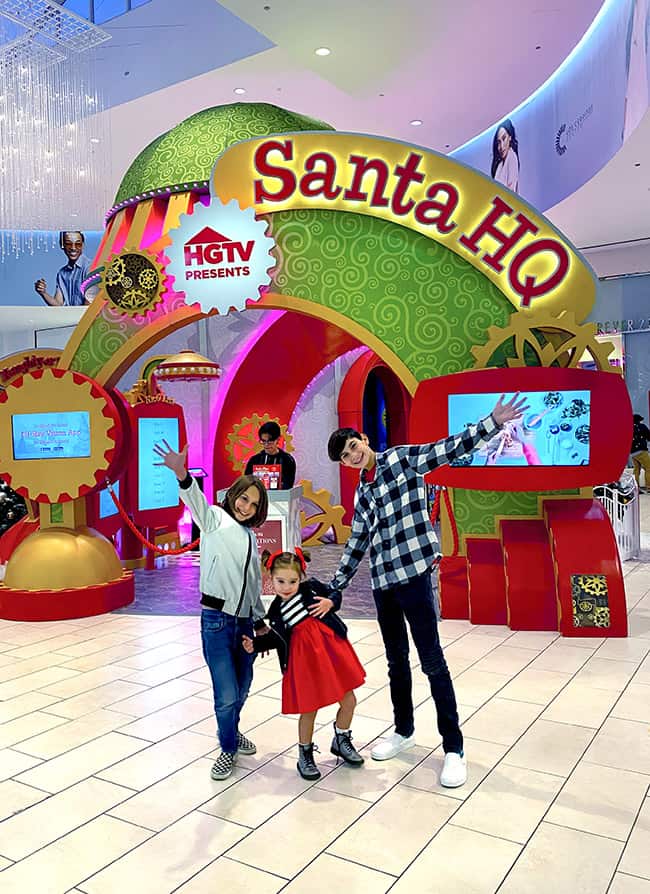 It's that time of year when our family gets all the Santa photos. We love visiting different Santa's throughout SoCal. This weekend we headed over to the Los Cerritos Center to HGTV's Santa HQ to check out their great Santa set-up. Last year we went to HGTV's Santa HQ at the Lakewood Mall (you can read about it here) and loved it so much. It's such fun Santa Experience...much more than just sitting on Santa's lap.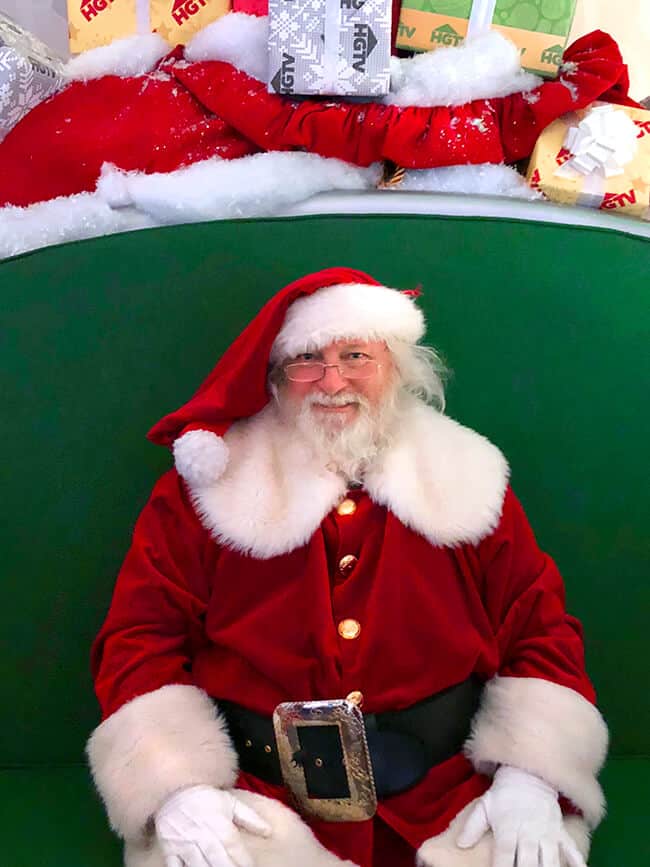 HGTV's Santa HQ adds a whole new dimension to the traditional family Santa Claus visit by guiding visitors through an immersive, interactive holiday extravaganza that uses of state-of- the-art digital technology. something that kids today love! There are 15 Santa's HQ in the United States. I already mentioned the two in Southern California, the Los Cerritos Mall and the Lakewood Center Mall. They are basically the same, and equally great, but the Lakewood locations set-up is a bit bigger and has an extra room.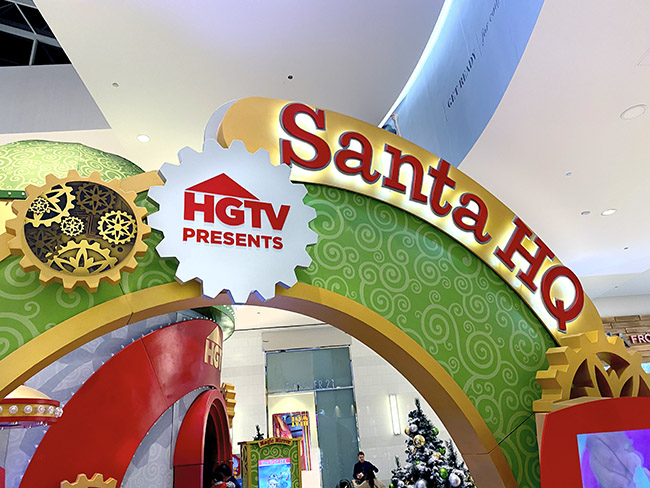 We started off our visit by skipping the line with your pre-scheduled reservation and headed over to the Naughty or Nice Meter. We had to see if the kids made the nice list this year. And of course they did!....and even saw their names on Santa's interactive Christmas list. Are you on Santa's nice list? Two of the kids only made it to the yellow zone...I wonder what that means?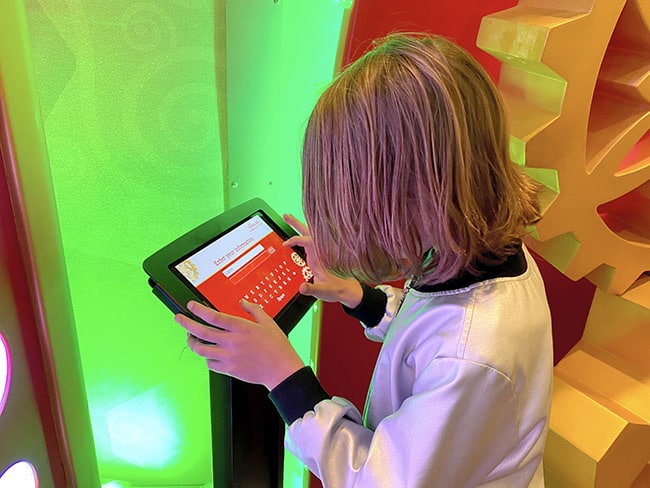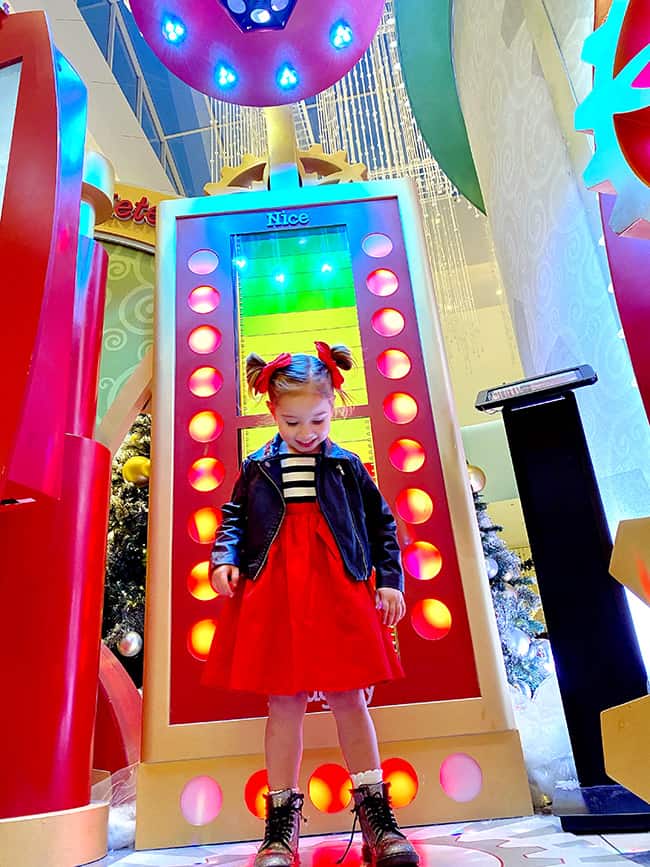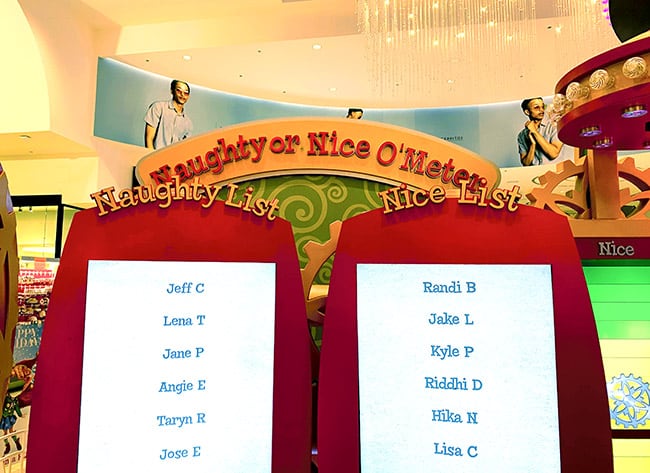 Next we visited got the Elf Academy. It's a fun photo opp where you can elf yourself. You can also create an elf I.D. card digitally and send it to yourself. Guests stand in front of the Magic Mirror video screen and, through augmented reality, transform into Santa's Elf. The Magic Mirror allows guests to select one of four elf styles (Hazel, Ruby, Jack, and Strawberry) from which to choose outfits.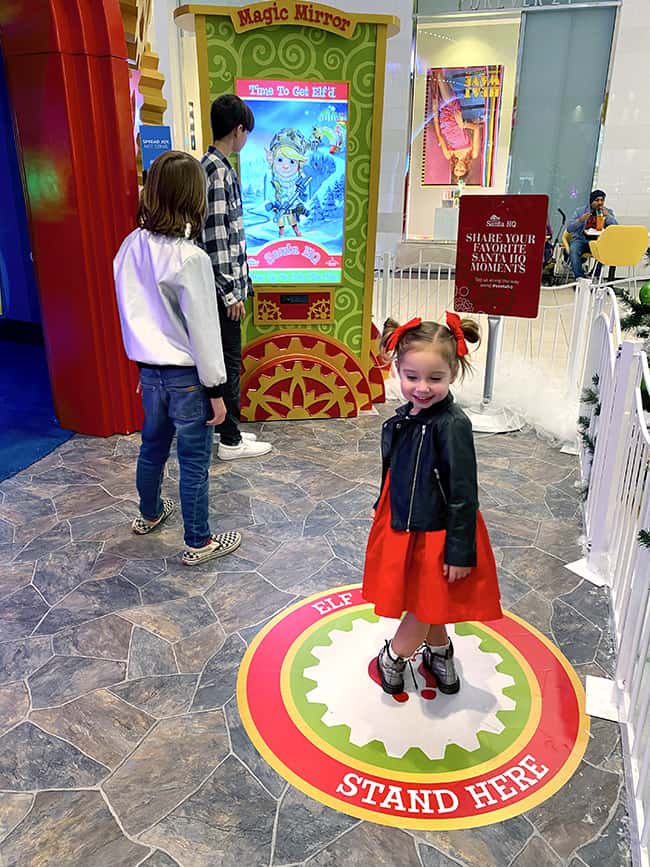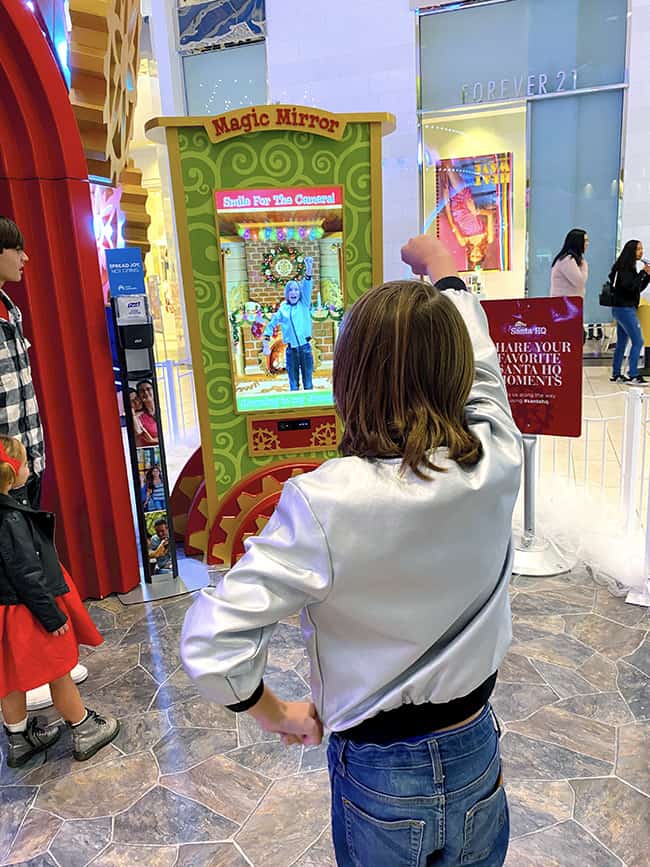 Next we headed into Santa's Observatory which is really fun. The kids can check out the control panel. what kid doesn't love buttons and gadgets to play with.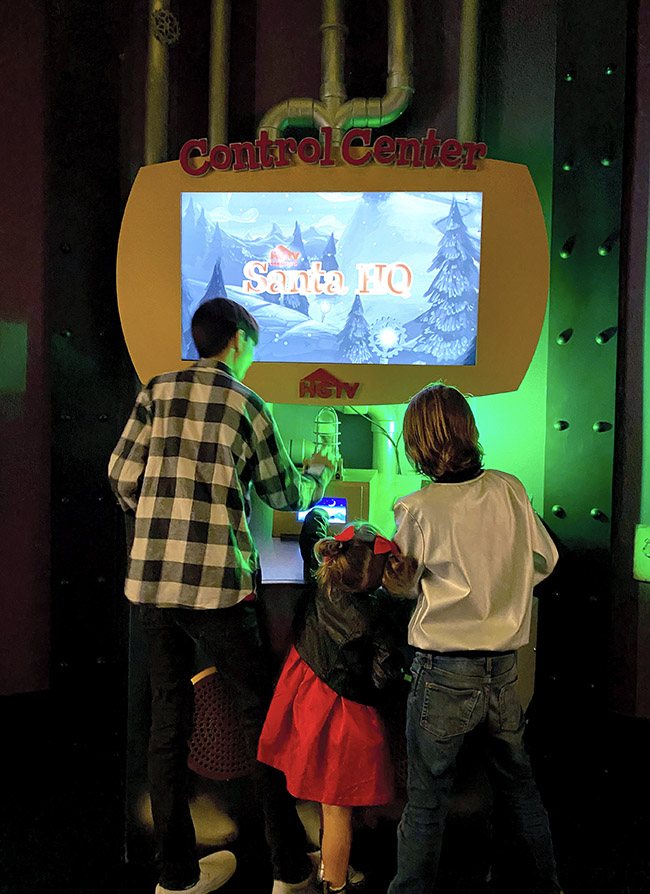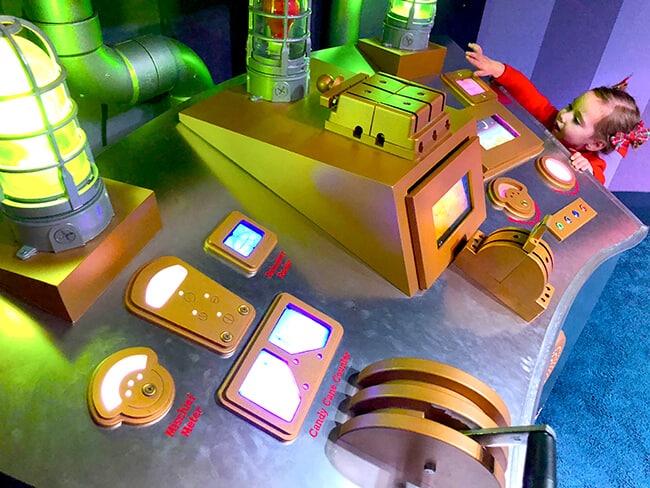 We got to have Elf-Ray Vision! Either by downloading the Elf-Ray Vison app on your phone, or using the iPads located on the wall of the observatory, kids can explore Santa's Observatory by using the app as special goggles. they got to see secret elf happenings on the walls like presents being shipped and the working gears of the observatory.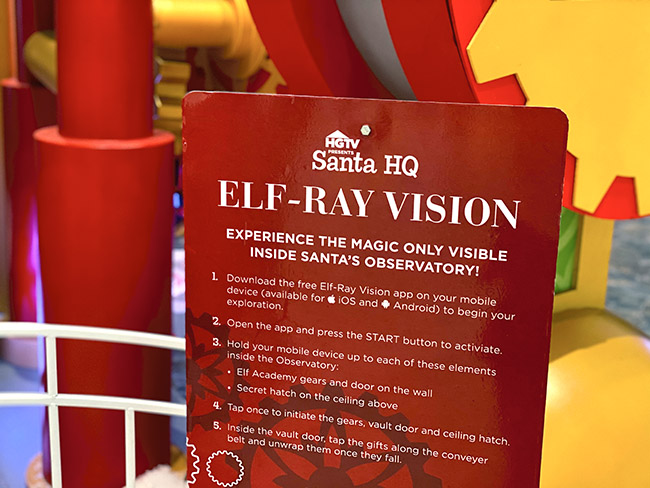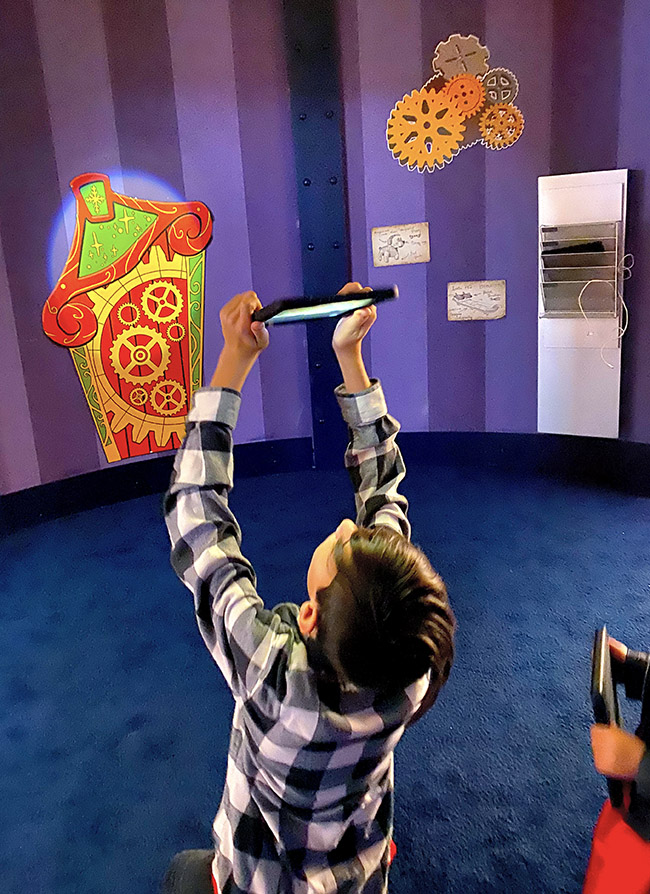 There was also this fun photo opportunity before we met Santa, which could also be chosen as part of our Santa photo package. They even have photo props available for you to use.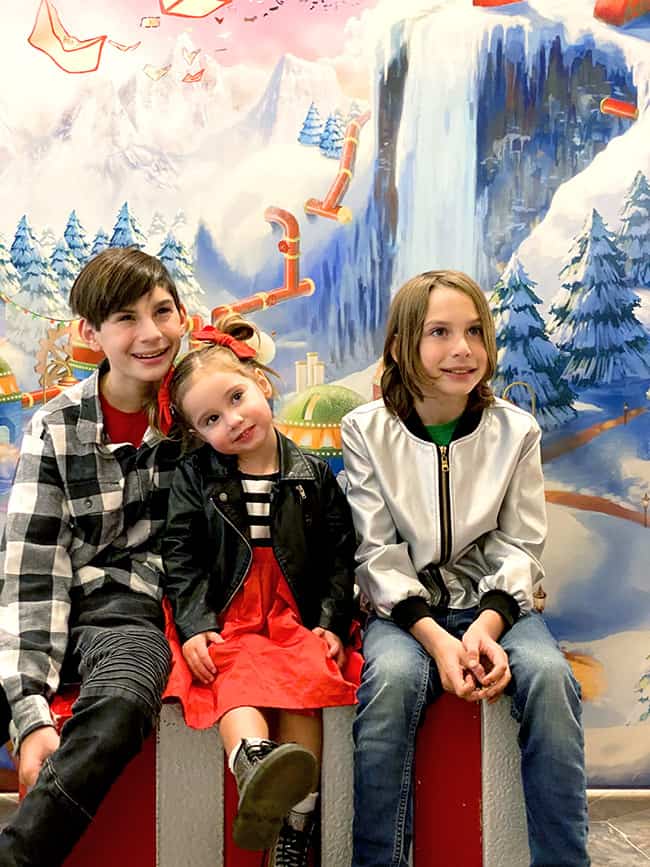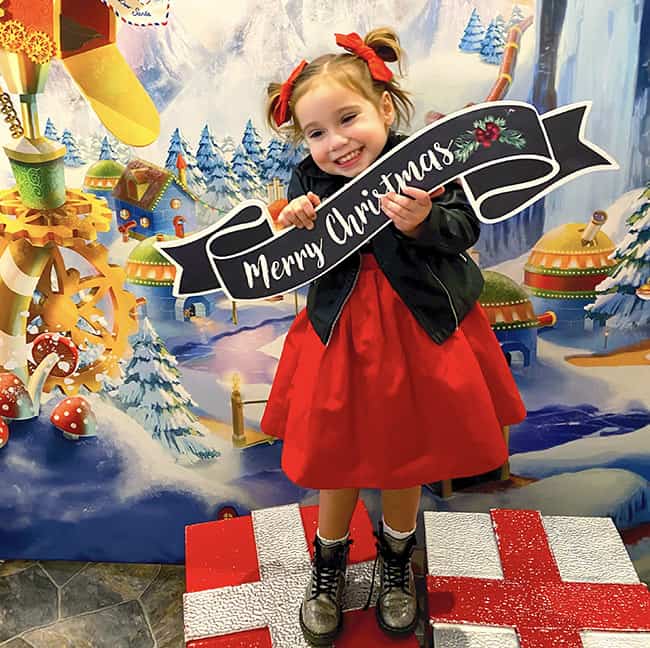 Make Reservations to See Santa and Skip the Lines
Did I mention that we got to skip the line to go into HGTV's Santa HQ because we made a reservation? I tell you this again because it really saved us a ton of time and we definitely avoided toddler meltdowns in long lines. Pretty cool huh! Guests can make reservations online at Santa HQ from HGTV. You can even pre-pay for your photo package, days or even weeks in advance, and also opt-in text functionality to send reminders about your Santa photo session reservation.
Finally, we met the big guy himself....SANTA!!!! we had so much fun getting our photos with Santa. He spent one-on-one time with each of the kids, and made sure to get a good variety of photos to choose from. At the end of our visit, Santa gave each to the kids a coloring book to take home with them.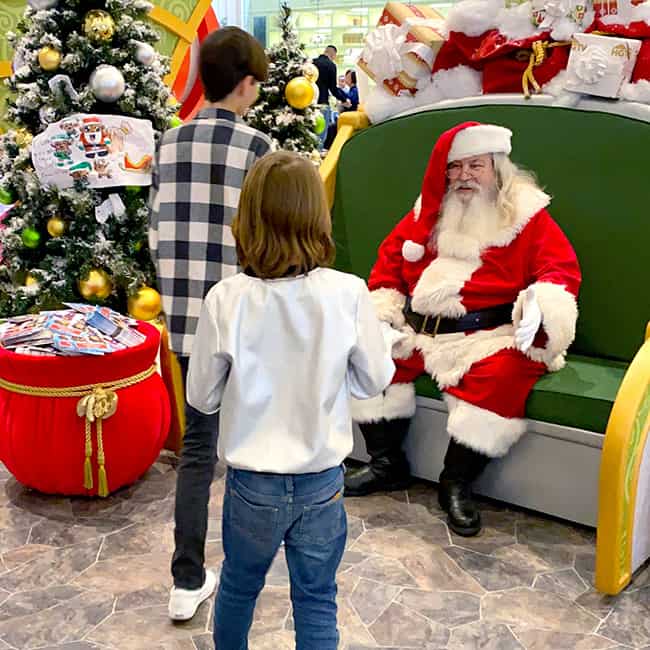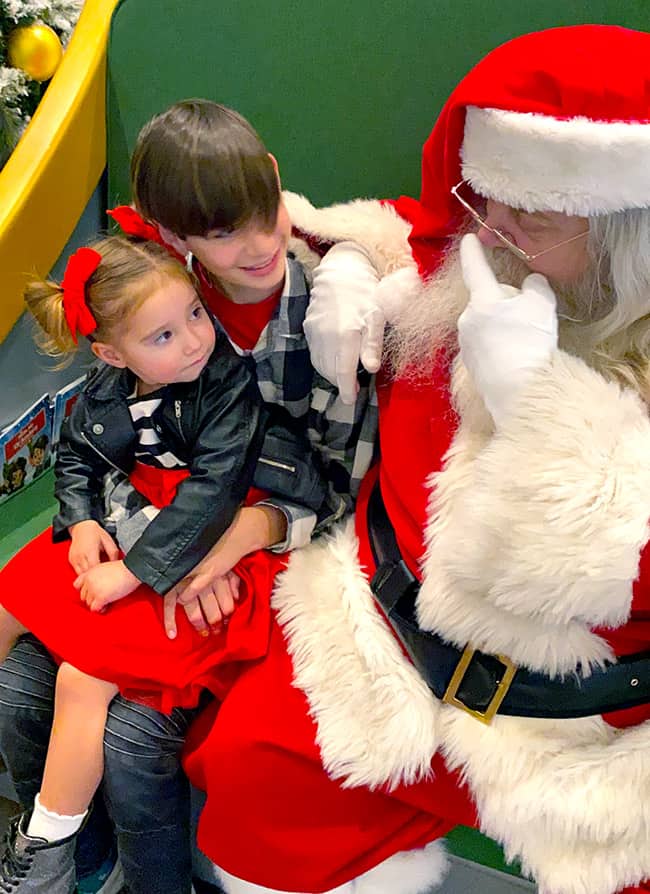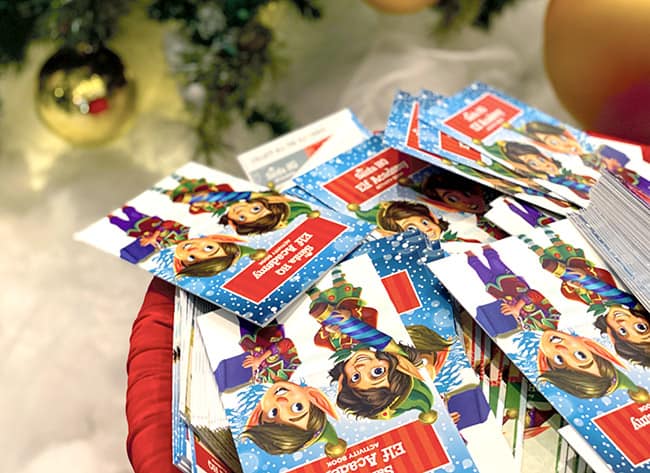 Here's how our Santa photo turned out. Dani didn't cry this year, but she was a bit grumpy from just waking up from napping in the car. I would say this picture was a success though.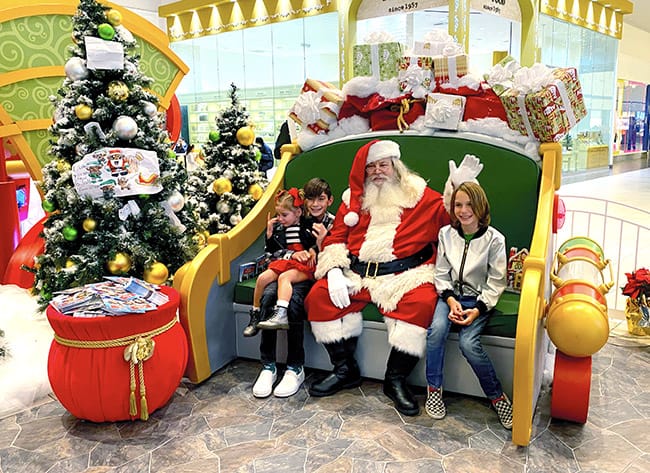 IN THE HOLIDAY SPIRIT OF GIVING
visitors to Santa HQ will also be able to enjoy the holiday spirit of giving through HGTV's Help Through Holiday Giving Drive. you can donate an unwrapped toys for local children in need by dropping it in one of the bins at Santa HQ. the toys benefit local organizations like Forgotten Angel Tree, Salvation Army Angel Tree, Toys for Tots, and Spark of Love Stuff a Bus.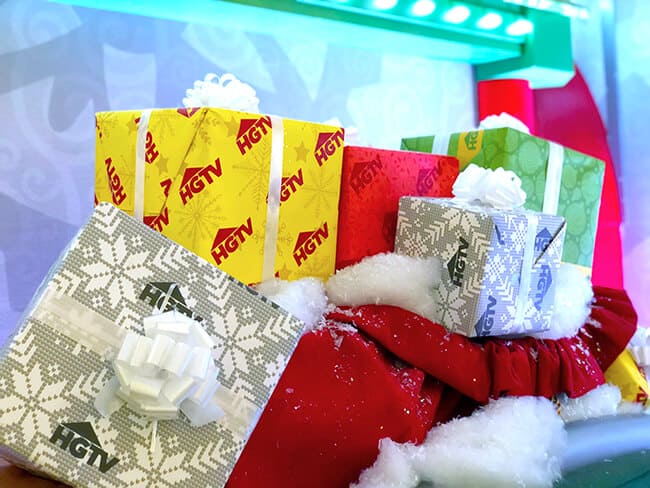 The kids and i had such a nice evening at Santa HQ from HGTV. i wasn't expecting our Santa visit to be so special, but with all these special holiday touches and the elves treating my children with love and care, my kids had night to remember. we will be adding HGTV's Santa HQ to our holiday traditions each year!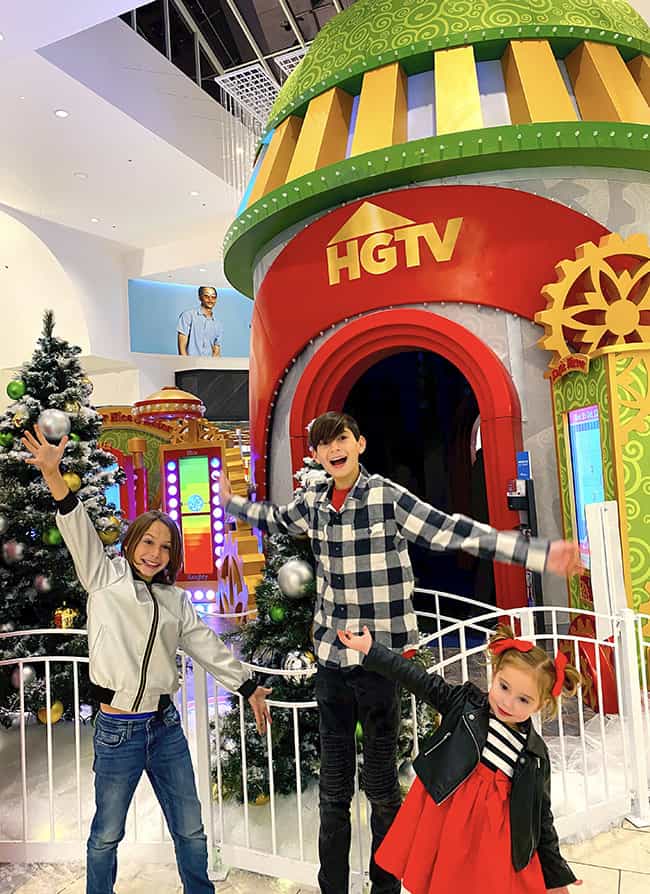 In case you wanted to know just a little more about Santa HQ from HGTV...check out this fun video!