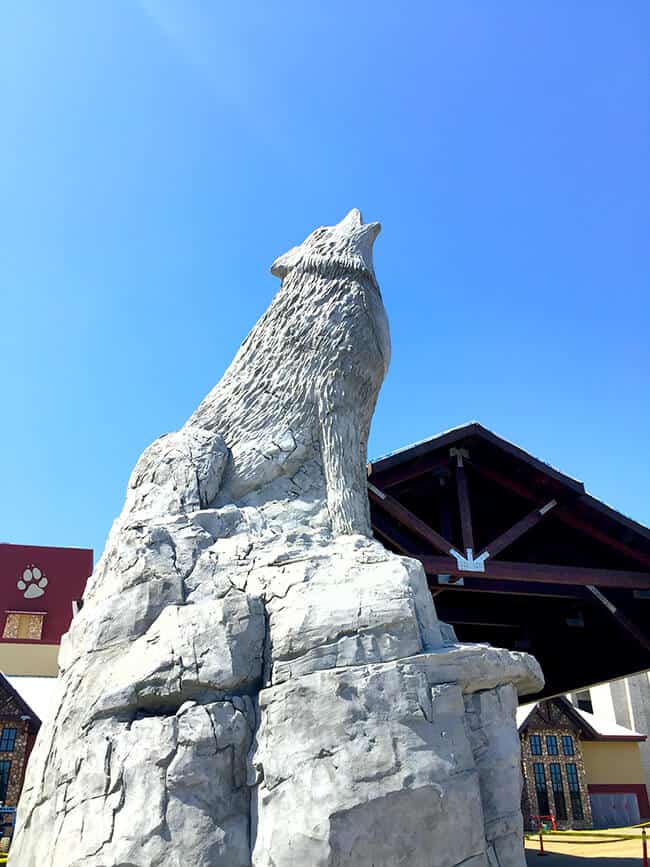 today was an exciting day! i have been anxiously awaiting the time when a Great Wolf Lodge would be built here in Orange County, and it looks like my dreams are going to come true in February of 2016. today i got to take a hard hat tour of the construction site and see for myself what has been happening at the new Great Wolf Lodge Southern California. let me tell you, this is going to be very exciting!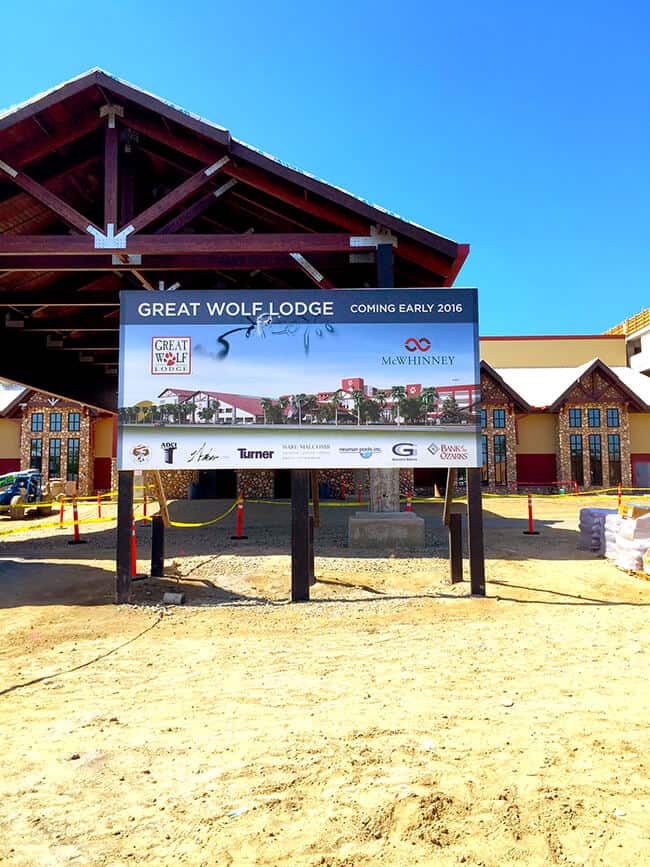 if you haven't heard of Great Wolf Lodge before, i highly suggest getting to know all about it. there are many of these lodges located around the United States, but until now, the closest two are in Washington and Texas. i have been wanting to take the family to one since i discovered them about 4 years ago. i have been trying to convince my husband to take the trek to Texas so my wish could come true, but we haven't been able to make the time. but now, the Great Wolf Lodge has come to me!
construction is in full swing at the new Great Wolf Lodge. it is located on Harbor Boulevard in Garden Grove just north of the 22 freeway and South of Disneyland. i guarantee that this is going to be a very popular attraction in Southern California, and you are going to want to take the family. this place is AWESOME!!!!! let me take you along on a hard hat tour....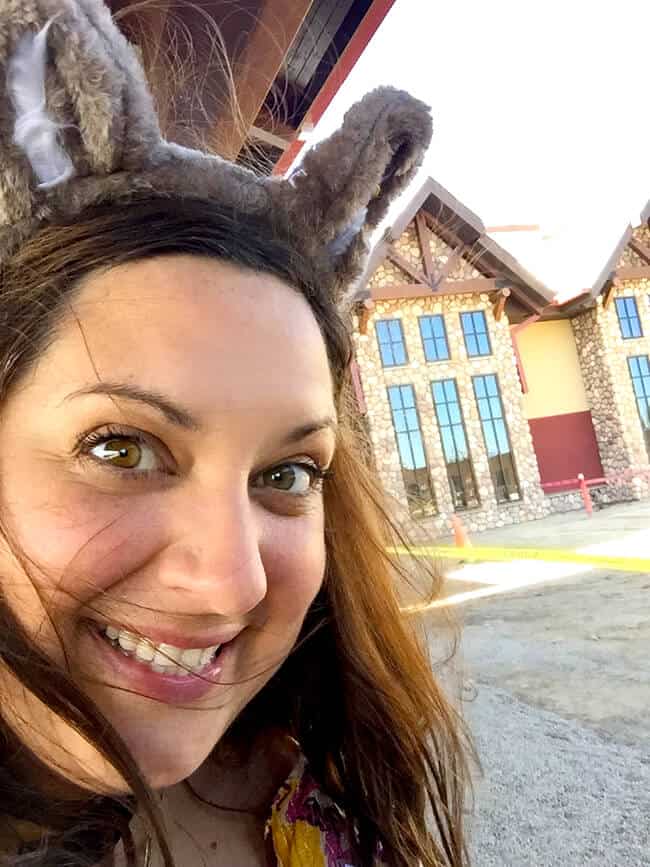 Great Wolf Lodge is a 12 acre indoor water park resort with 603 rooms. it feels like you are walking into an upscale wilderness lodge. besides hosting one of the largest indoor waterparks in North America, it also has entertainment, restaurants and shops to complete a family-friendly resort feel. the main character at the lodge is Riley the Wolf, and kids can get to know and play with him and his woodland pals during your stay.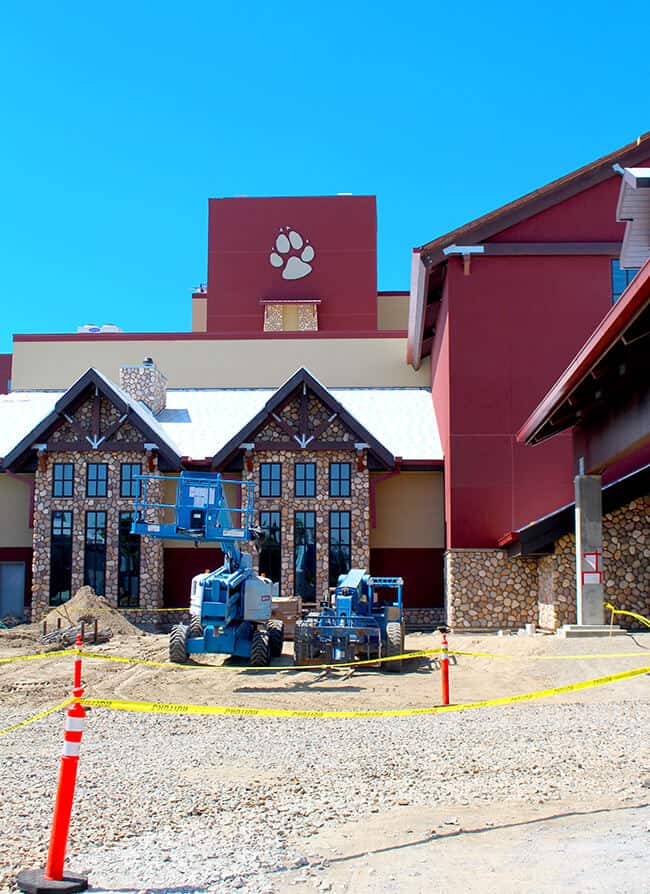 as you walk in the main entrance you will enter the main lobby area. it will be big and open with a grand staircase in the center. of course it will be decorated with all the lodge decor you can imagine...and those white chairs will be gone.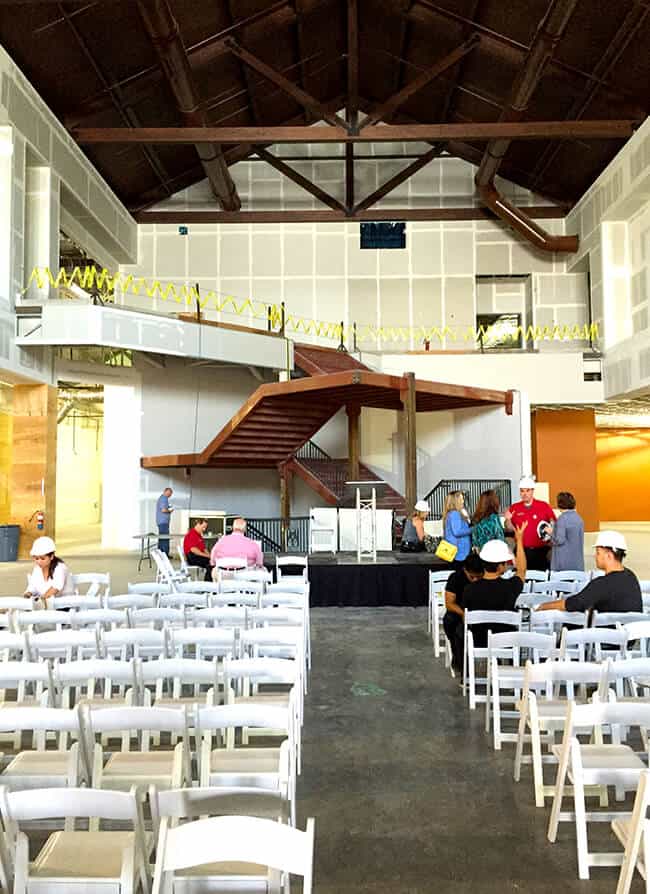 to the left, there will be a grand fireplace that rises to the ceiling. this is where guests will gather each evening in their pajamas to listen to campfire stories, songs and even a show. this is what Great Wolf Lodge is all about.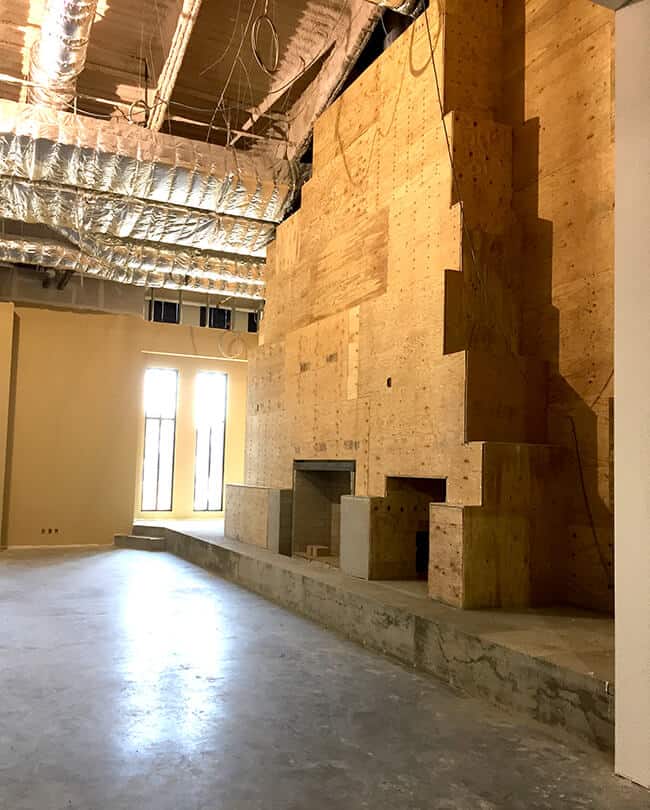 i was able to walk down the hallways to where the rooms are going to be and check out a few that have been completed. can i just say these hotel rooms have a different kind of feel than most hotel rooms you will find in California. most hotel rooms in Southern California have a beachy, California feel, but these feel like you are in a wilderness lodge. they have rustic charm, fit large families and have special features in select rooms for the children to enjoy.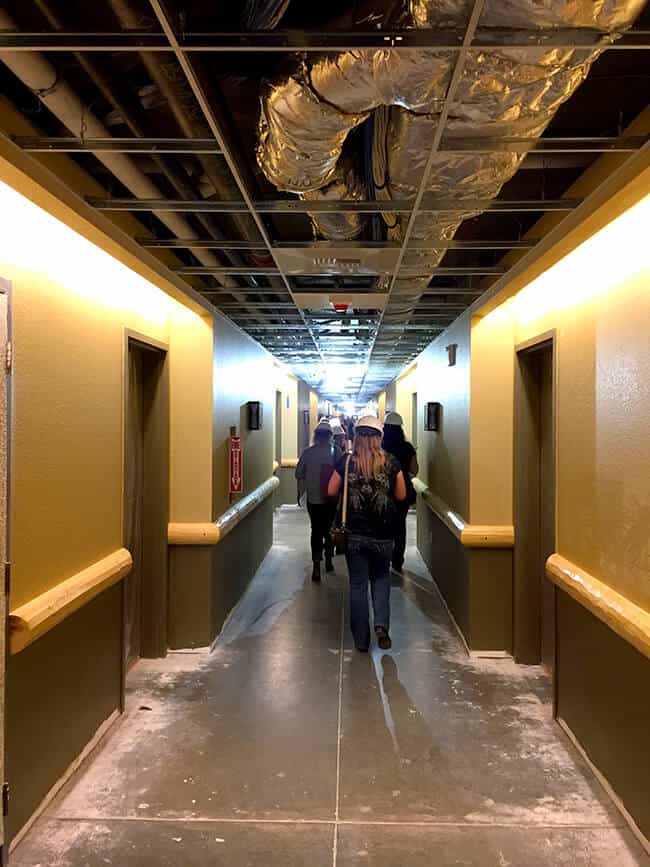 here is an example of family suite. it has multiple rooms and two bathrooms. it has standard decor and can sleeps up to 8 people.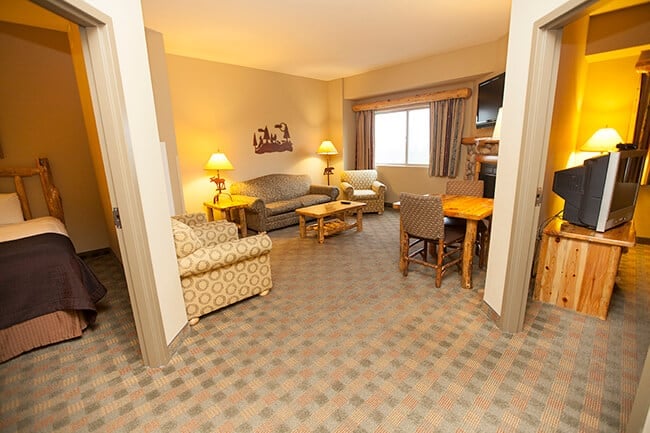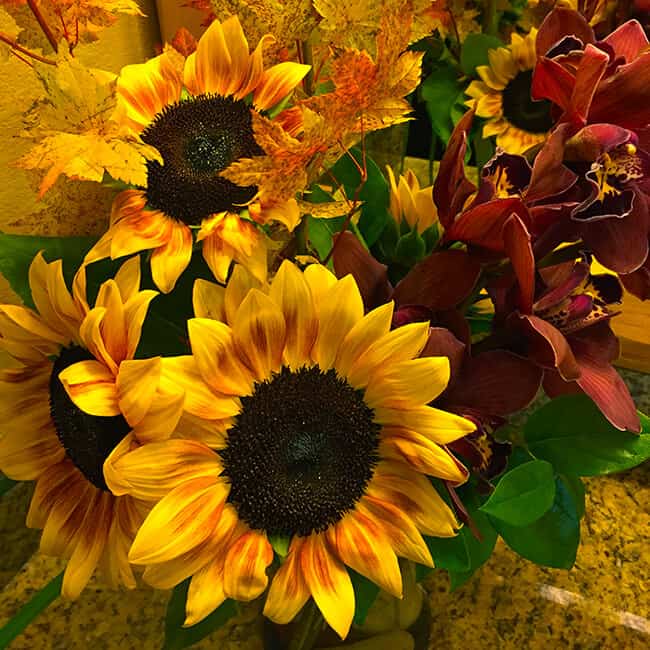 this is a double queen suite. i would consider it your standard room. nice and comfy, decorated with rustic charm.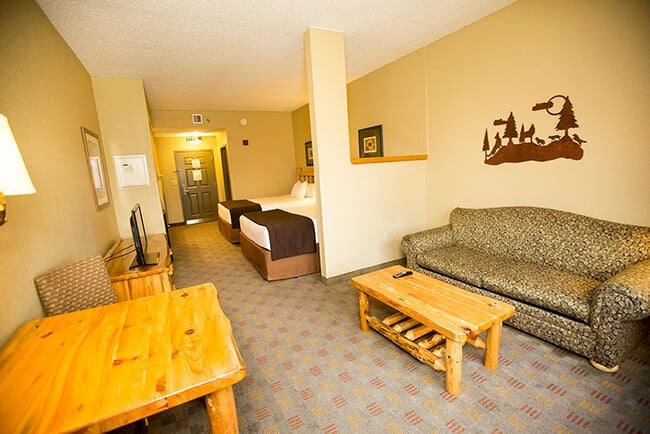 if you are looking to add a little magic to your stay, there are also deluxe rooms available that cater to the children with special bedroom cabins and bunks. the Wolf Den Suite has a special wolf den that the children can sleep in that also has special lighting and music effects for a themed stay.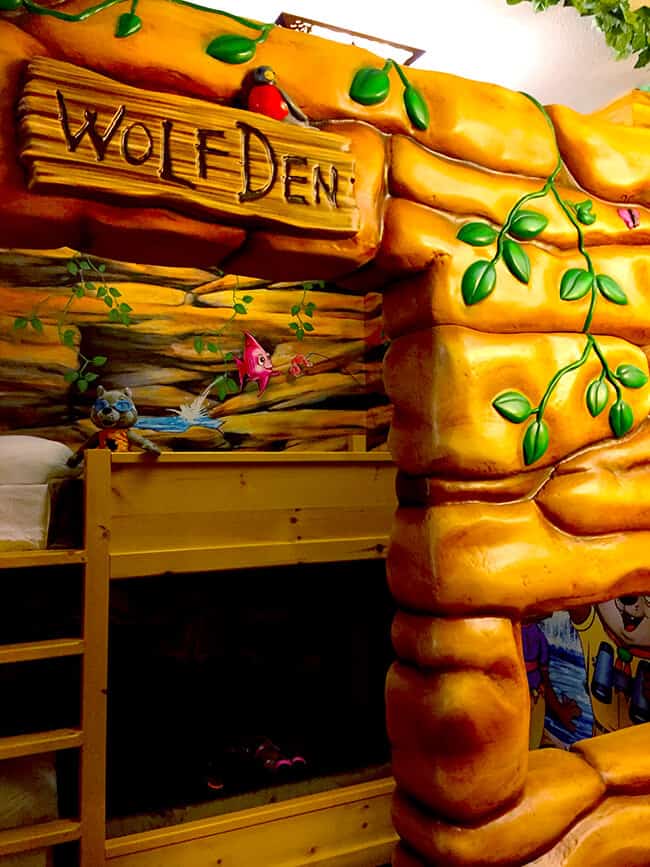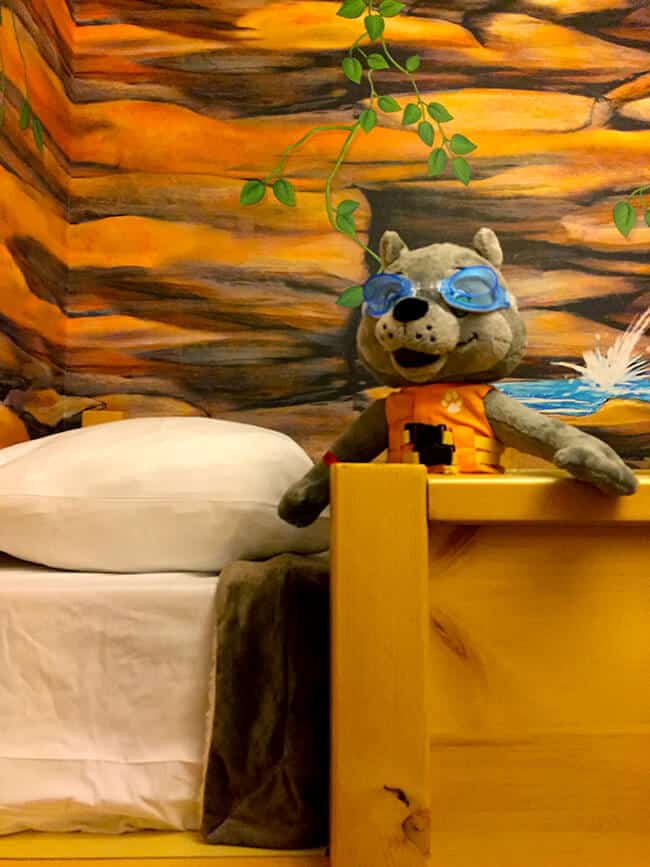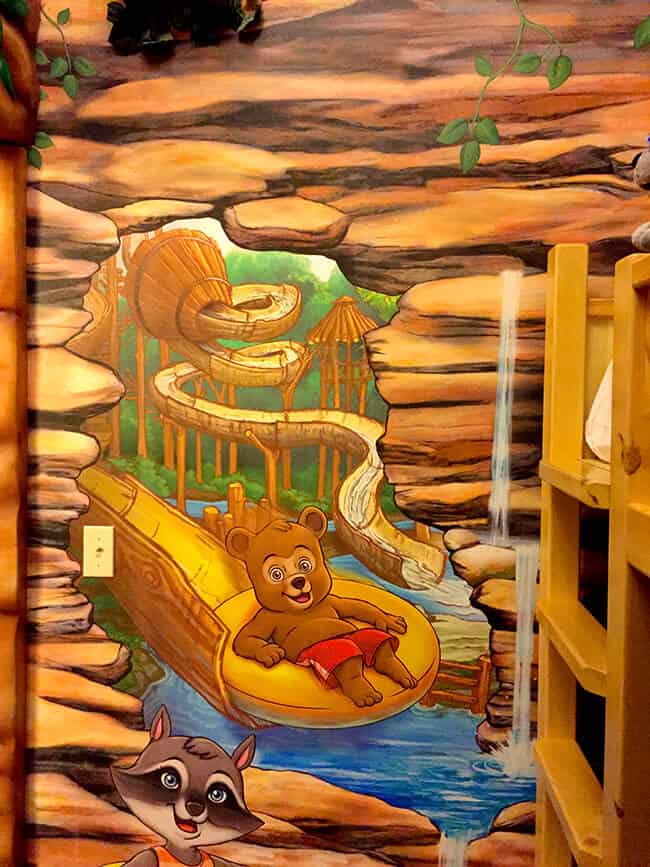 there are also kid cabin suites that have cabins within the room for the kids to sleep in. they also have themed walls.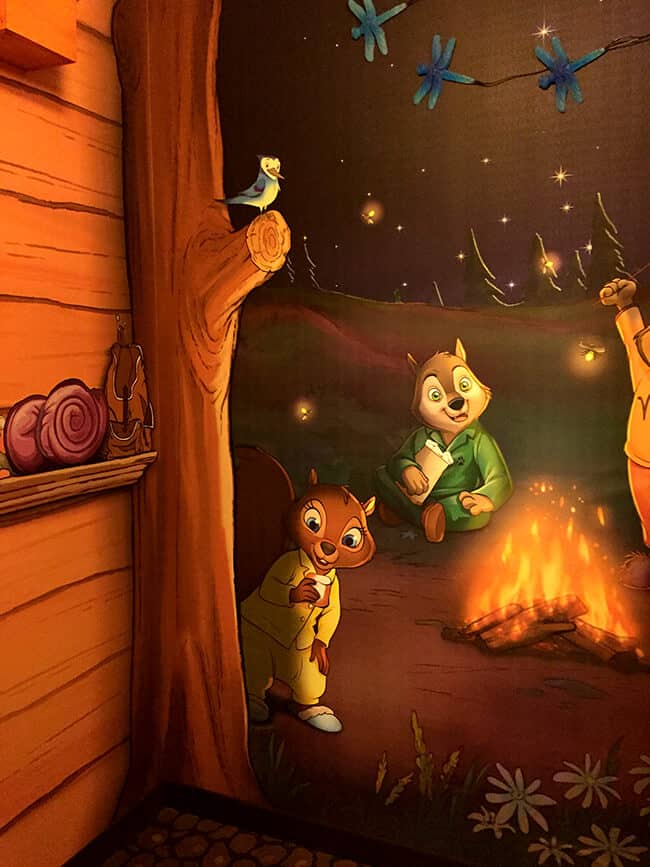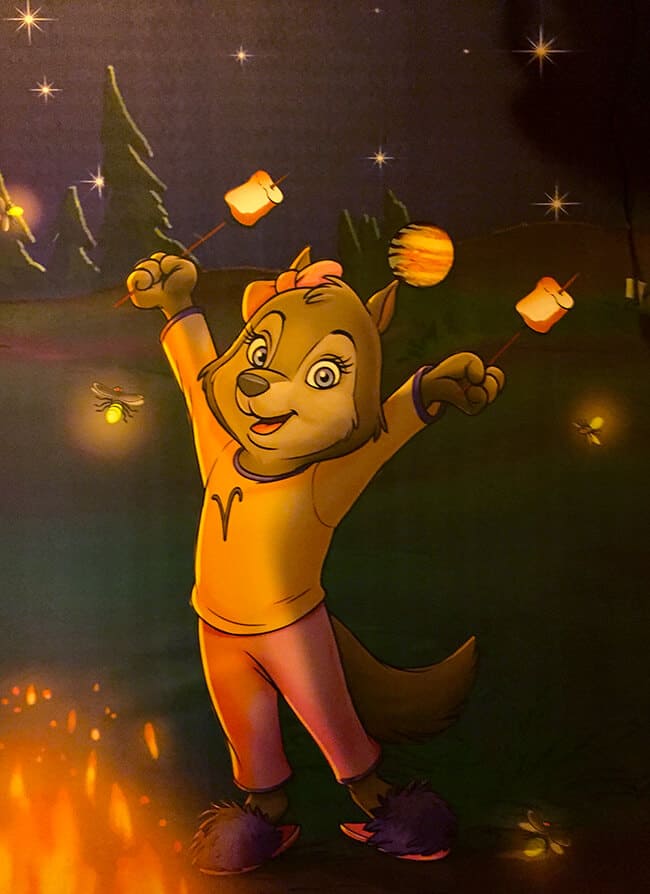 all the rooms come with fun surprises and all are really nice. you may even come back to a special towel wolf sitting on your bed.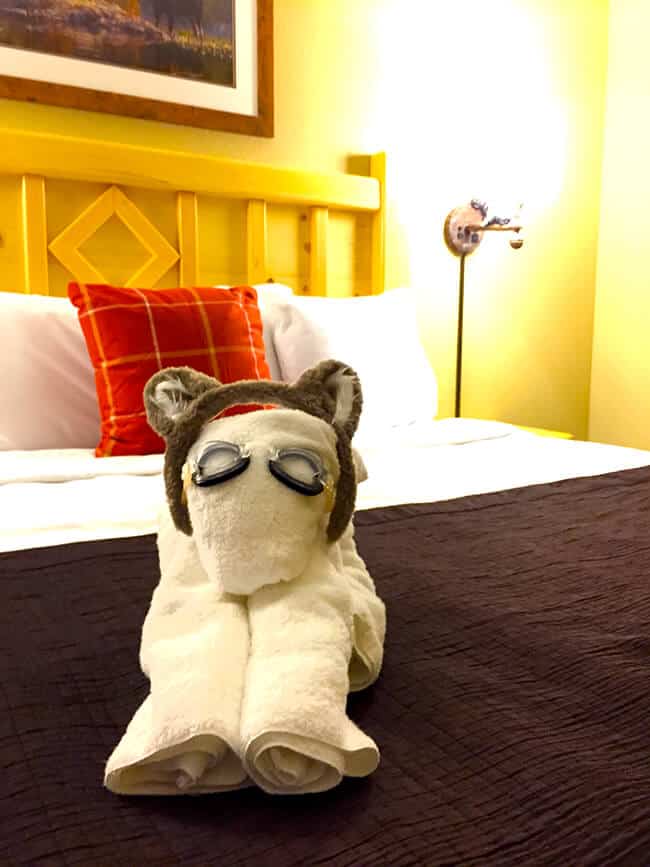 then there's the waterpark!!!!! this is the main attraction and the coolest part of the Great Wolf Lodge!!!! it will be EXCLUSIVE TO RESORT GUESTS, so you don't have to worry about over crowding. the main attraction will be Fort Mackenzie, and multi-level treehouse with water features and a giant bucket that fills up with water and dumps over the crowd every few minutes.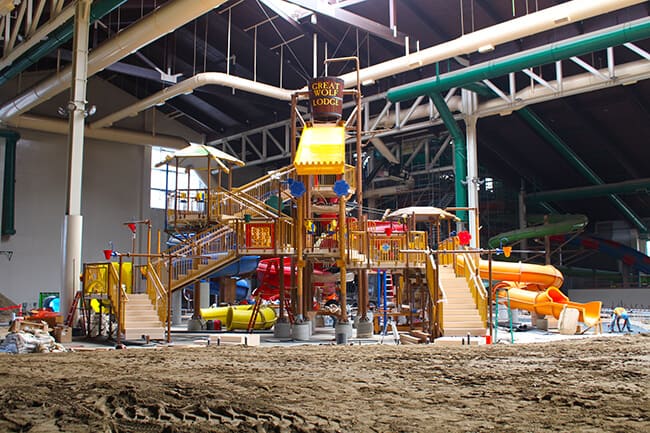 there will be slides for all ages, a lazy river and the Mountain Edge Raceway where you can ride on mats down a slippery slide.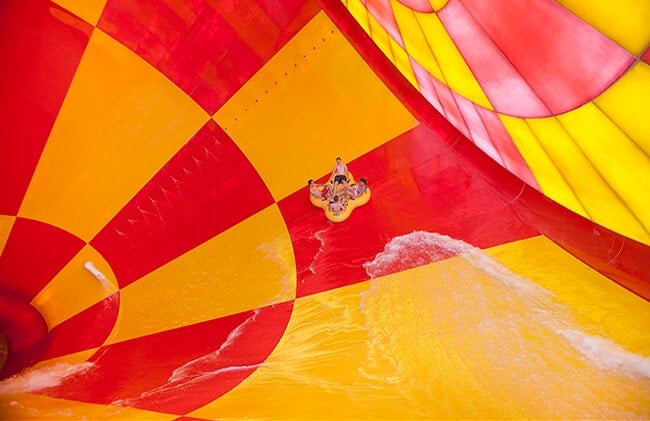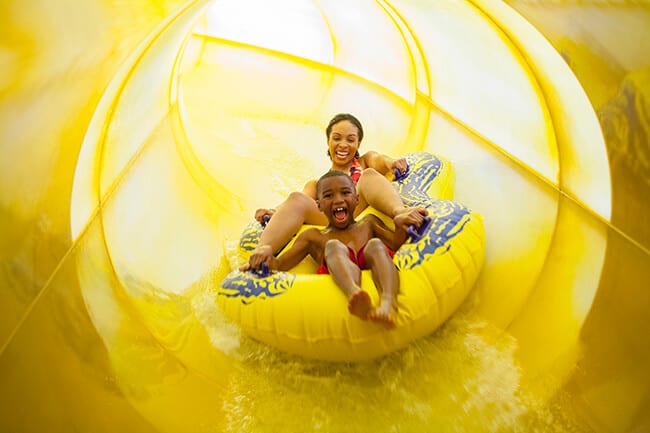 here is where the wave pool will be located. it is gigantic! and don't worry about their not being enough lifeguards. Great Wolf Lodge will be hiring almost 300 guards. there will be around 50 on duty at all times during waterpark hours.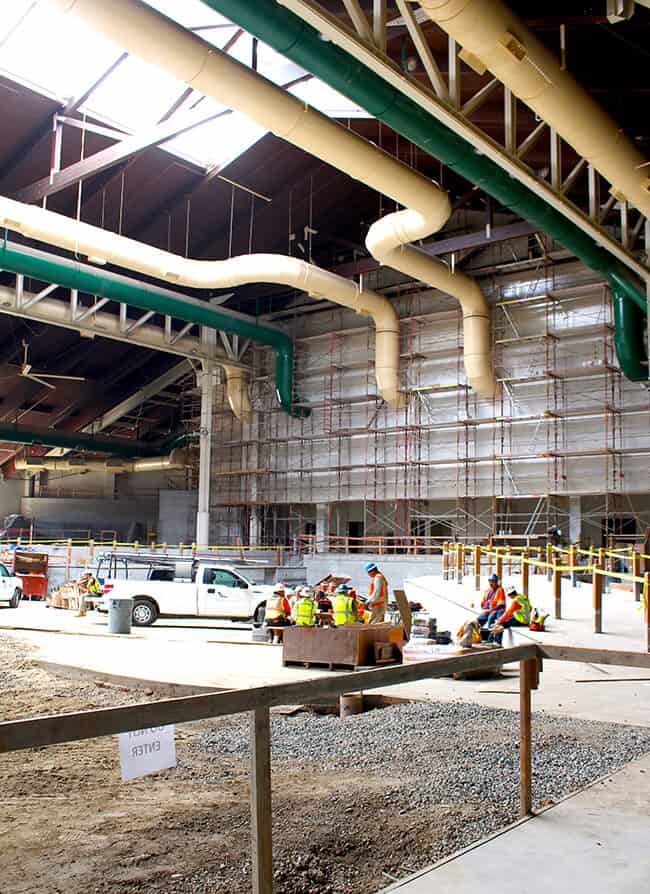 this is the view from the outside of the lodge. this just gets me excited! its going to be such a fun place to visit and stay at.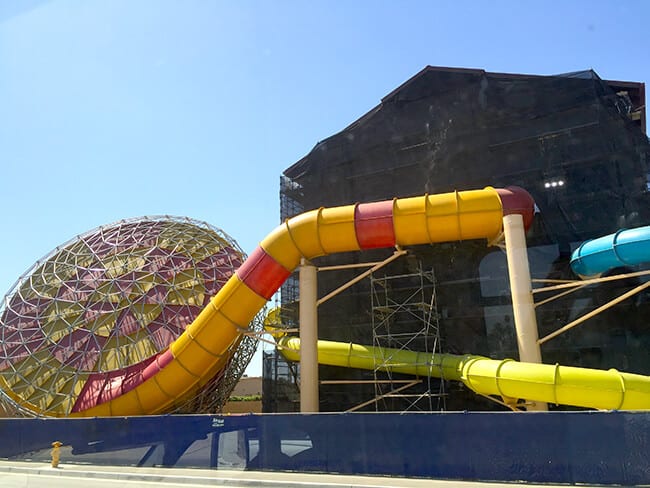 inside the waterpark area, there will also be swimming pools that lead outside, and the Wolf Rider Wipeout, and indoor surf simulator.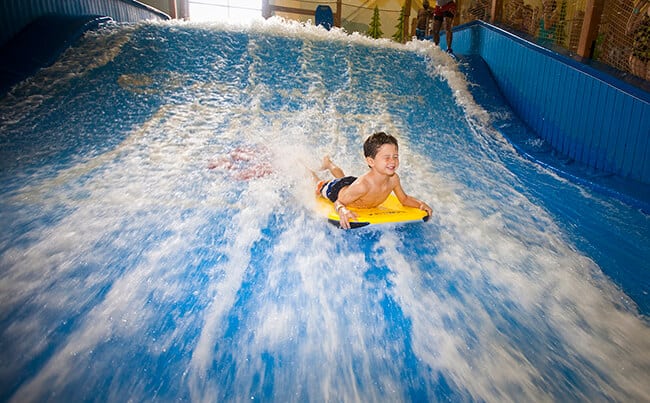 this is just small peek of whats coming to the Great Wolf Water Park. it is going to be spectacular. and don't worry about water being wasted. all the water in this water park is recycled with in house filtration systems. Great Wolf lodge has gone to great lengths to make sure that the resort is being fit with the latest water saving fixtures and technology.
when you are hungry at the resort and need to grab a bite to eat, there are many restaurant options including the Lodge Wood Fired Grill, a full service al la carte restaurant, the Hungry as a Wolf Pizza Parlor, and....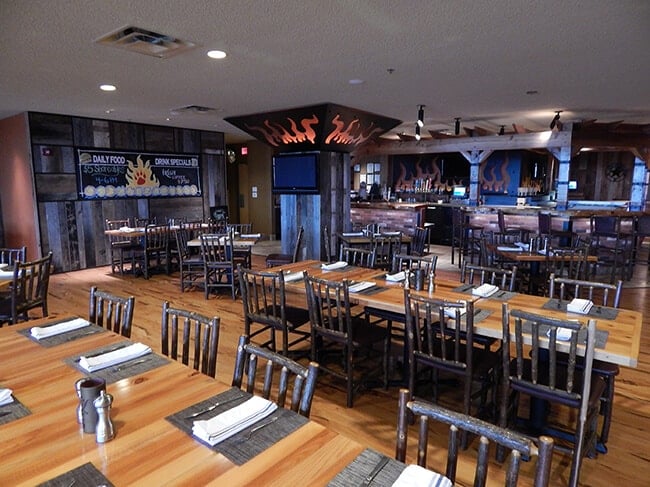 the Loose Moose Family Kitchen that serves breakfast and dinner buffet style. there are also smaller restaurants to grab food at by the pool and while you are exploring the resort.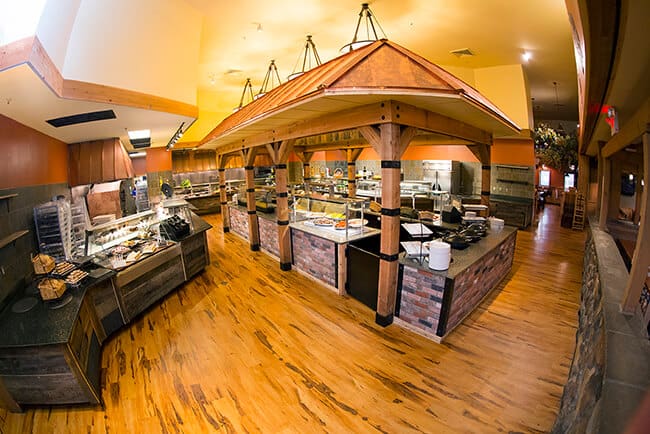 along with the many family-friendly restaurants, you will even find a donut store. did i mention that Dunkin'Donuts will be in the house?!!!!!!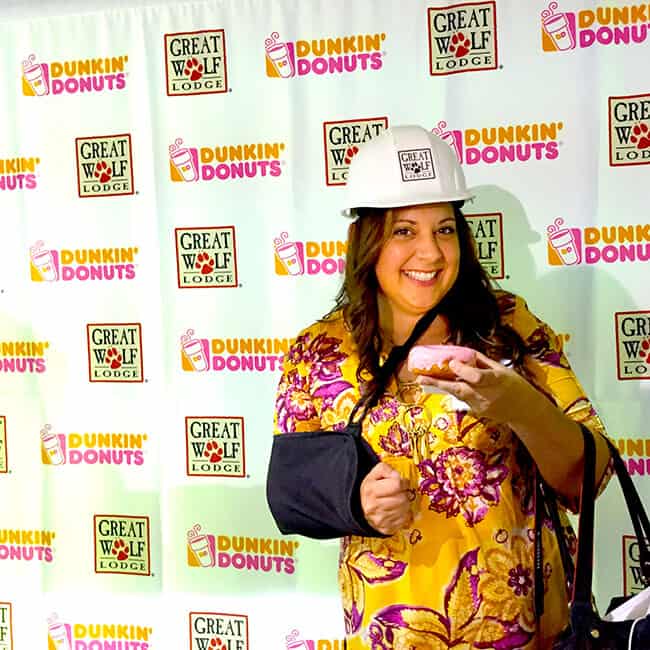 i had the pleasure of trying my first Dunkin' Donut today, and wow, they really are good. now i want another.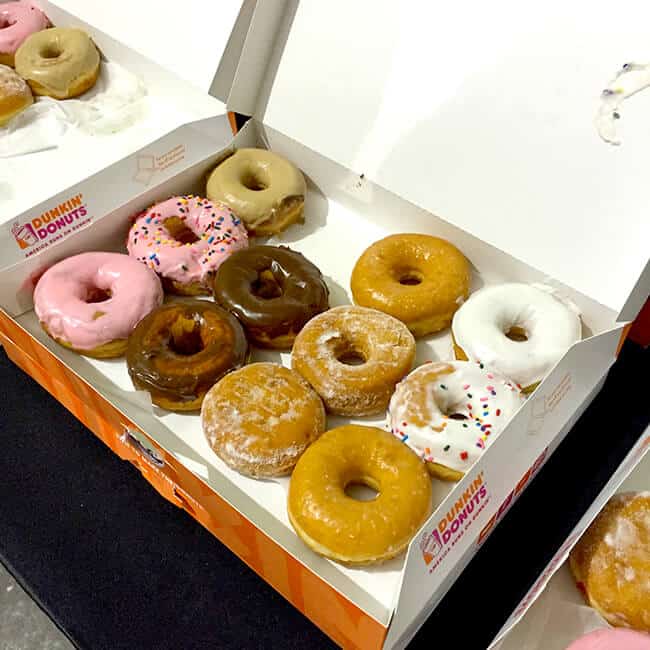 there will also be other sweet treats available at the Bear Paw Sweet & Eats. where you can get homemade fudge, candy, caramel apples, cupcakes and more.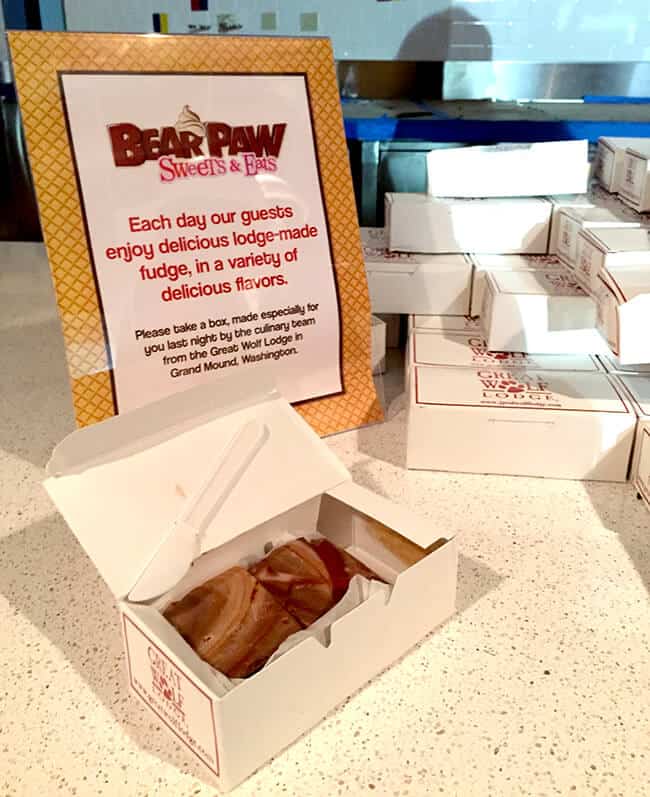 if you or the kiddies want to have a moment of relaxation, you can take a visit to the Scoops Spa.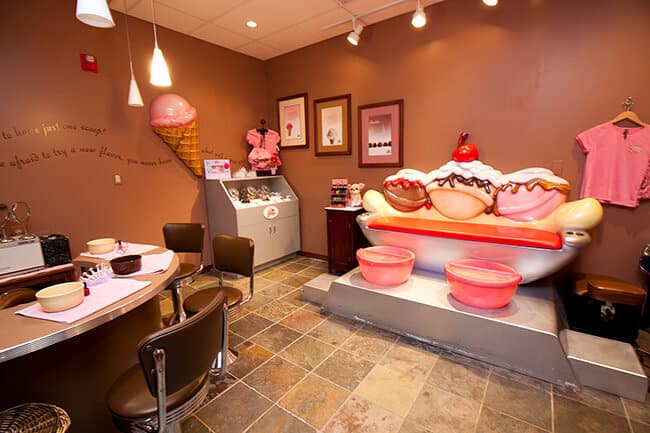 here you can get a prince or princess makeover, have your mails done or get a facial. everything smells super yummy here, and the kids are going to flip when they visit.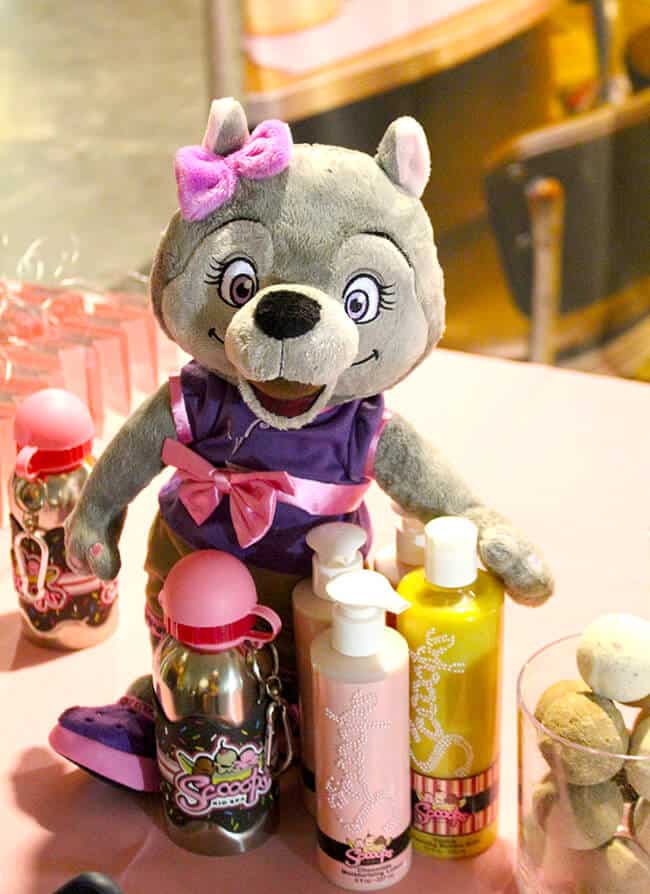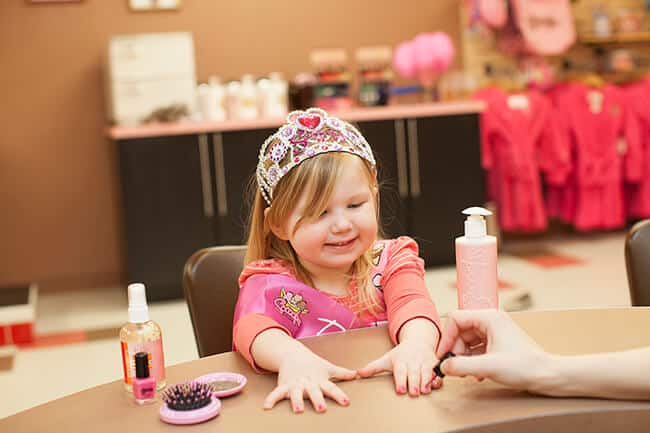 other amenities at the Great Wolf Lodge will include a fun scavenger hunt called MagiQuest. grab a magic wand and battle a dragon on a live action adventure game that transforms the resort into an enchanted journey. kids can build their own wands and take an adventure to find treasure with the Ancient Book of Wisdom.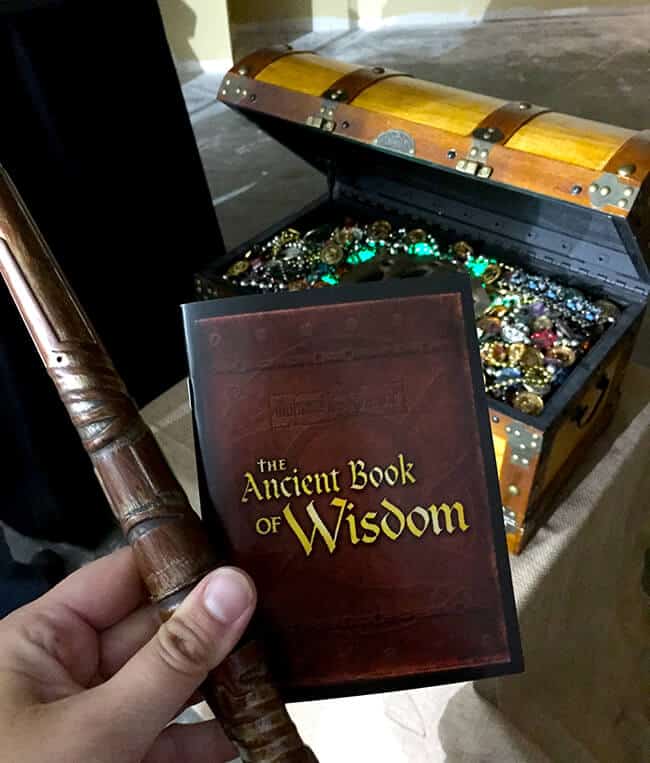 there will also be an arcade....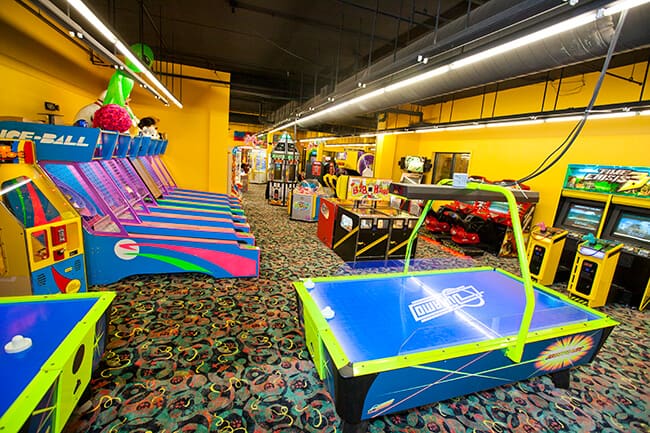 a bowling alley...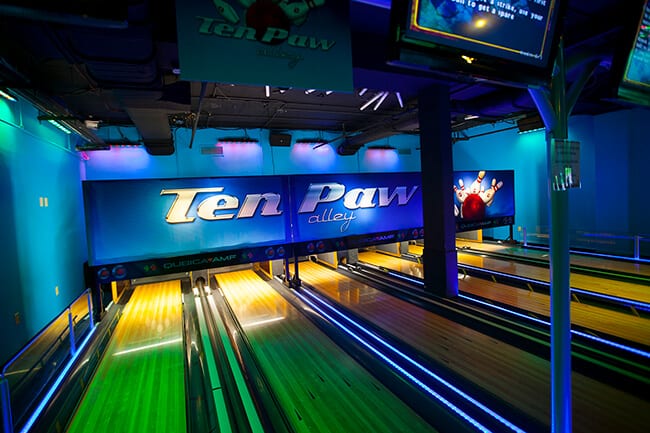 a 9 hole glow golf course...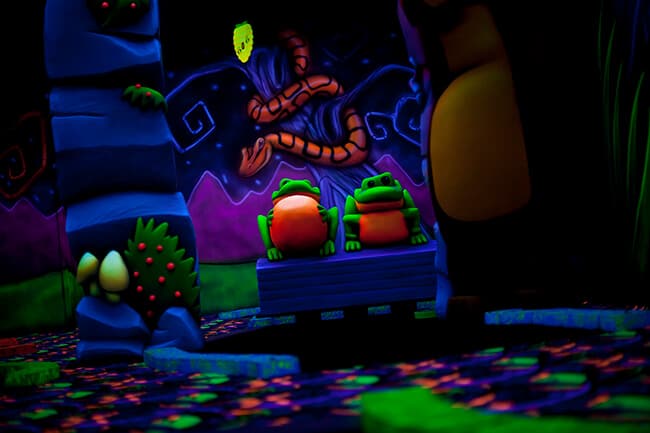 and lots of shops, toy stores, ballrooms and conference rooms within the resort.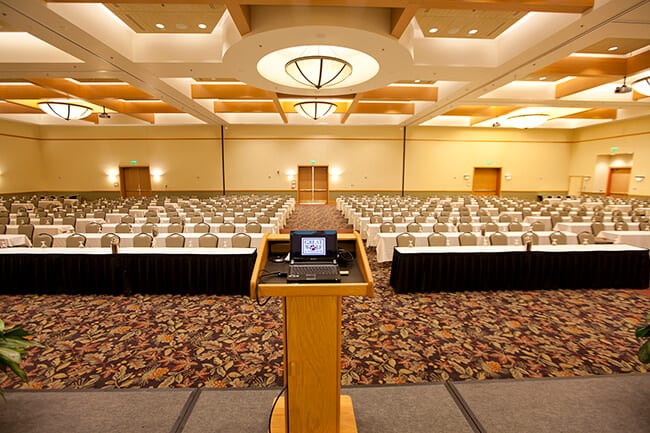 all this and more will be available to those who are staying in the resort. it's going to be amazing! thank you for taking the hard hat tour of the Great Wolf Lodge with me. i hope you're as excited as i am for the opening in early February.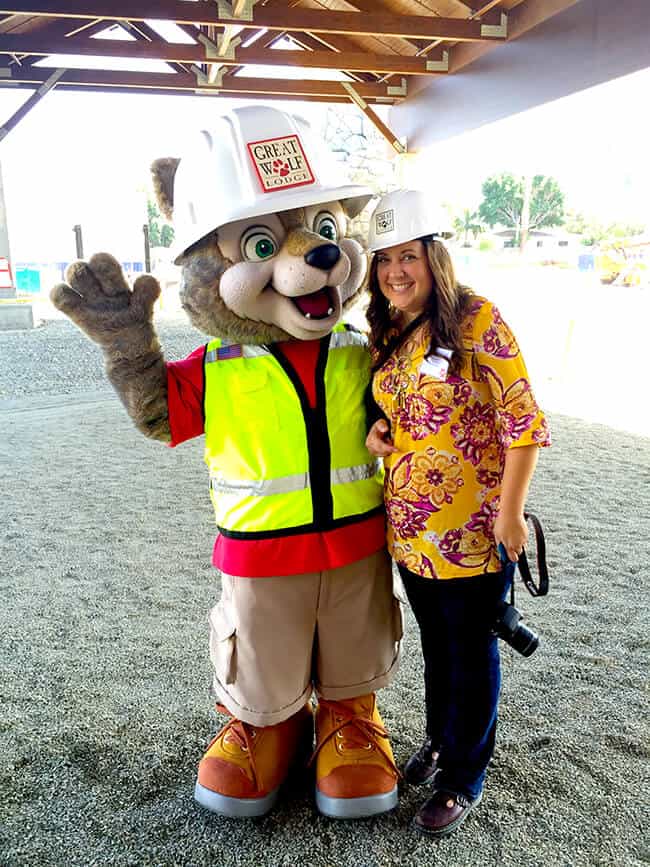 AND you can already book your stay for next year. and if you use promo code "SOCAL" you can get a special price if you book before September 30, 2015. February is coming up soon, so i will be sharing more information on the Great Wolf Lodge as it is being completed. see you there!