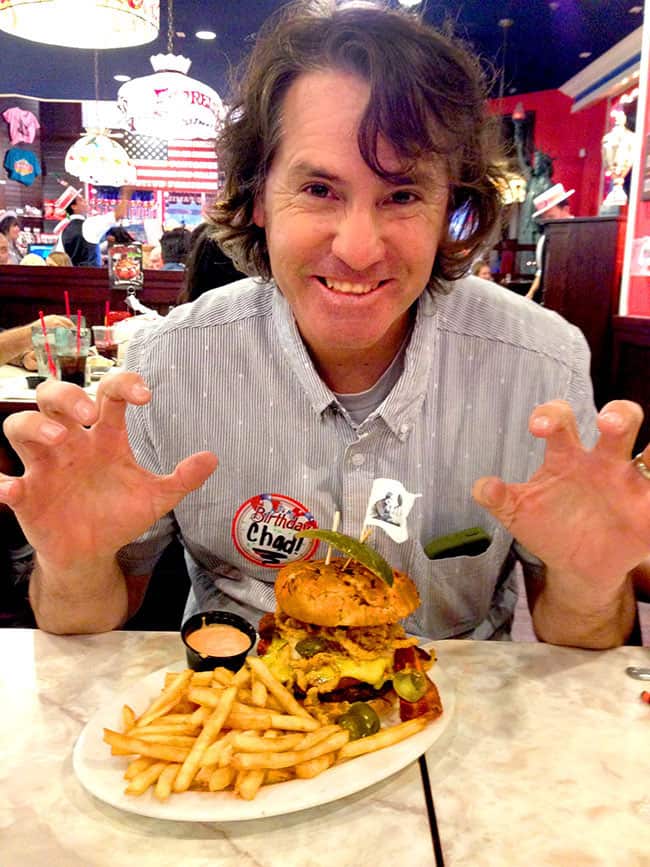 last weekend it was the hubby's birthday, so we decided to celebrate at Farrell's Ice Cream Parlour. i have written about our love for Farrell's before, and a special occasion like dad's birthday call for another visit. PLUS...Farrell's has two fun Halloween specials on their menu for the month of October. we definitely wanted to check them out.
first up on their Halloween menu, is the FRANK 'N' BURGER. it's a culinary monstrosity dreamed up and stitched together by a demented scientist. this burger is a MONSTER! it packs a ½ lb. fresh Angus patty, 2 beef franks, 2 strips of bacon, American cheese, a fried egg, jalapeños, onion strings, Farrell's sauce and a pickle Jacobs ladder.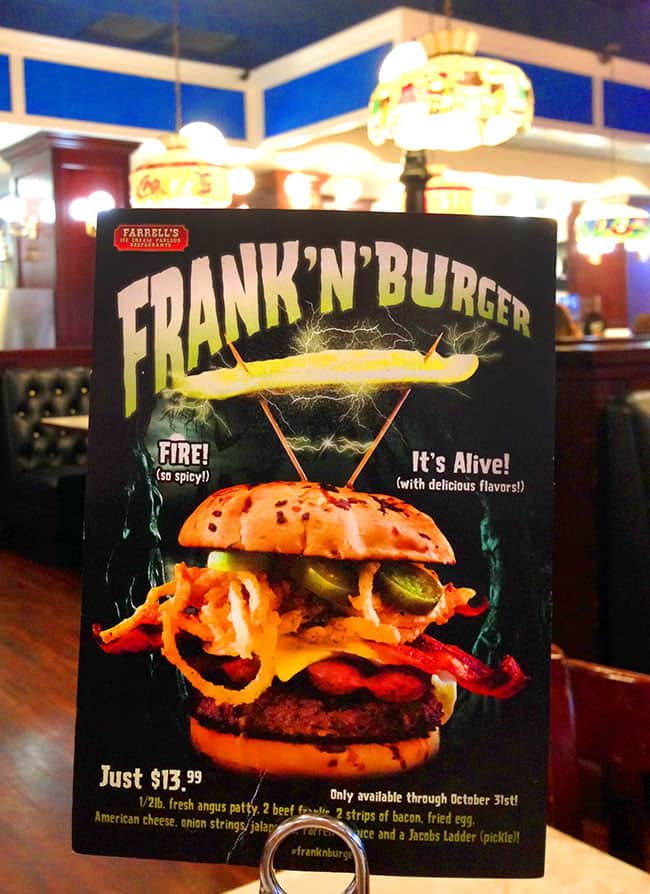 it really was a monster....but really good too! it tool three of us to finish it, but the flavors were great and it lived up to it's name.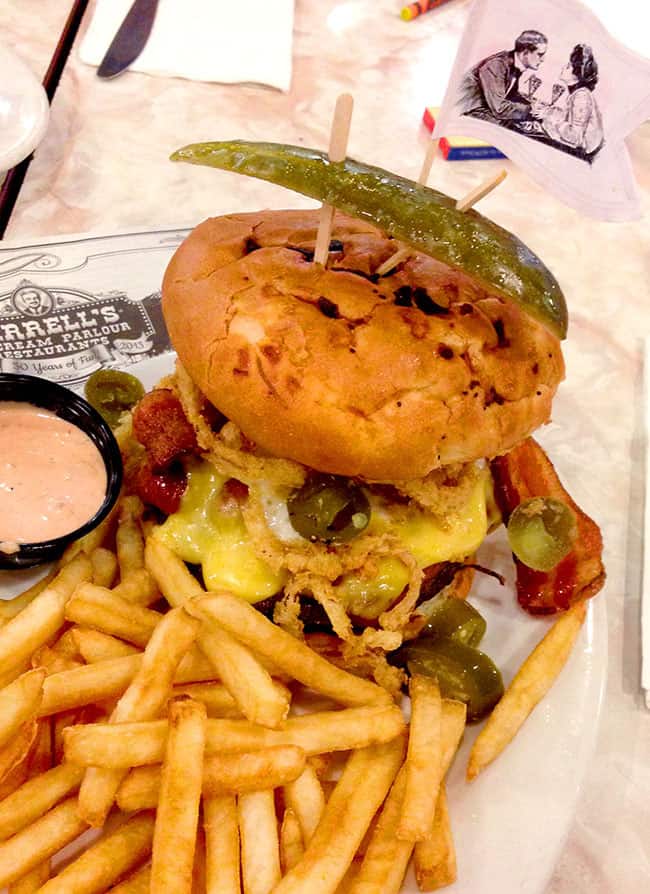 then there is The Walking Sundae of the Dead. even the dead are making their way back to Farrell's again this year to get their decaying hands on this tasty treat! it's chocolate "Haunted" crunch and vanilla ice cream buried under oozing strawberry goo and hot "sludge" - with gummy worms squirming through whipped cream mud and Oreo cookie dirt...and topped with a big shiny cherry of doom!!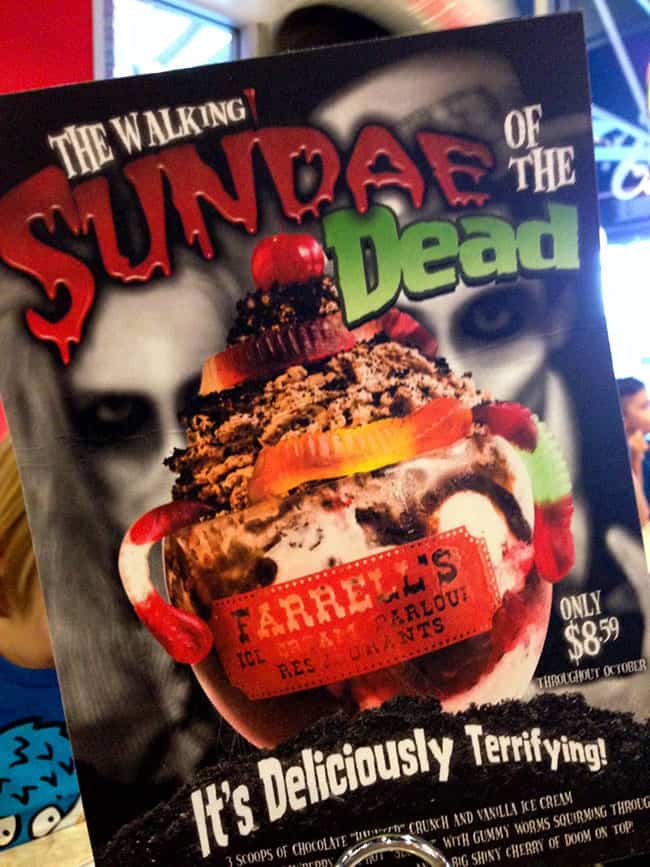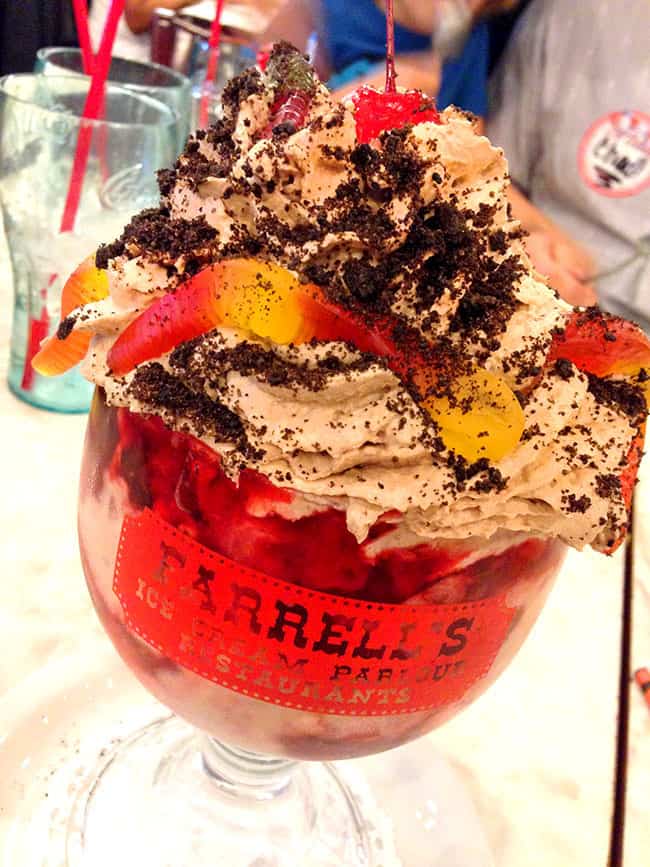 it's no secret that this was a hit with everyone in our family. the boys devoured it....and i may have had some too. leave it up to Farrell's to make a special day even more fun!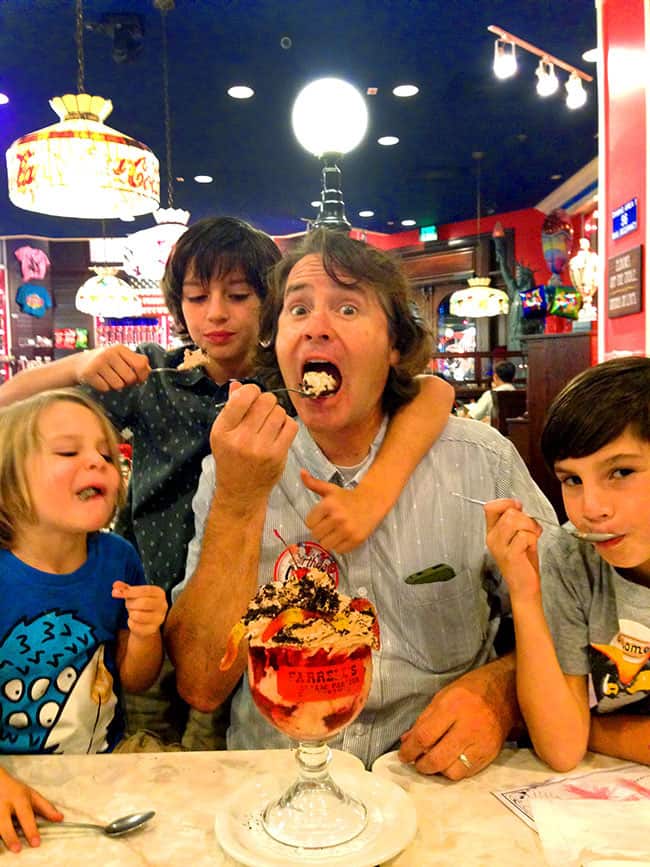 AND...during the month of October, Farrell's has some special things beside the Halloween menu items. first of all, Kids Eat Free at Farrell's in the month of October on select days and times, and you can join Farrell's on Sunday, October 26, from 10:00 a.m. to 4:00 p.m., for the 17th Annual Trick or Treat Festival at the OC Market Place in Costa Mesa. there will be lots of family fun, like free trick or treating, a scary car show, an exhibition of snakes, spiders and other creepy creatures, face painting, food and more.