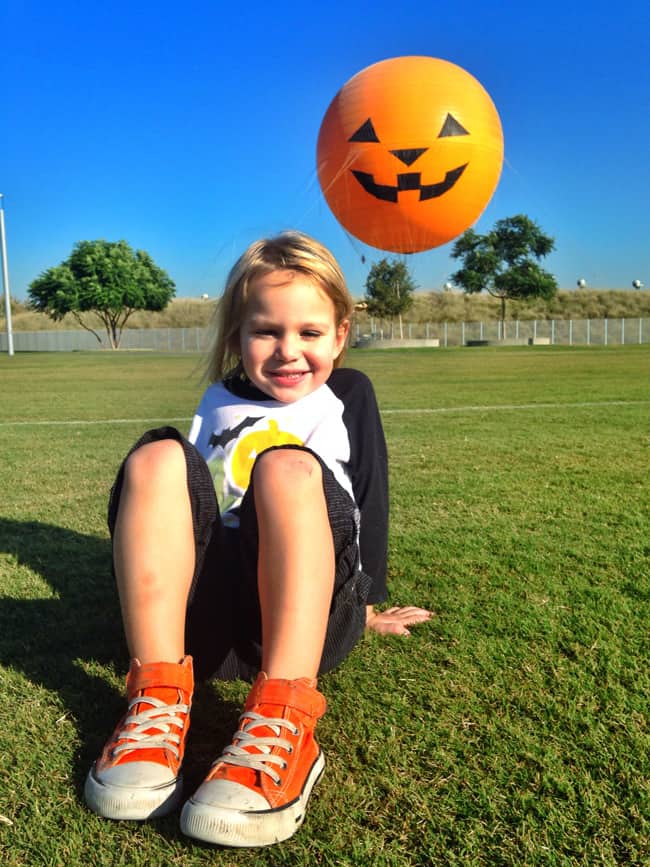 as we were driving on the toll-road in Irvine last week with my littlest boy, i heard a scream of excitement come from the back of the car. "mommy....look! the big orange balloon is a pumpkin!"  yes...he was right, each year the Orange County Great Park transforms the Great Park Balloon into a Jack-o-lantern. since he was so excited, we had to stop by and take some pictures of us in front of it.
if you haven't been to the Great Park, you should check it out sometime. it is going to end up being a wonderful resource to the community. there have been some great additions to the park like giant soccer fields and park benches. it was so peaceful as my little guy and i walked around exploring the large grassy fields. and we even laid down at looked up at the sky for a bit. what a special moment we had.
we then found the perfect picture spot to take our Jack-o-lantern photos, and they came out fabulous. bright, colorful and perfect for Halloween.  i can see a pumpkin picnic in our future....but we better hurry up because, the Great Park Jack-o-lantern only stays until Halloween!
hopefully you can get to the Great Park and visit the Great Park Jack-o-lantern. bring your camera! and don't forget about the Great Park Pumpkin Harvest this Saturday! it is a fun Fall event perfect for families, with crafts, games, food, scavenger hunts, cooking demos, puppet shows, booths and more. kids can even pick their own pumpkin from the Great Park Pumpkin Patch for free.  The Great Park Pumpkin Harvest is free except for parking which is $10.