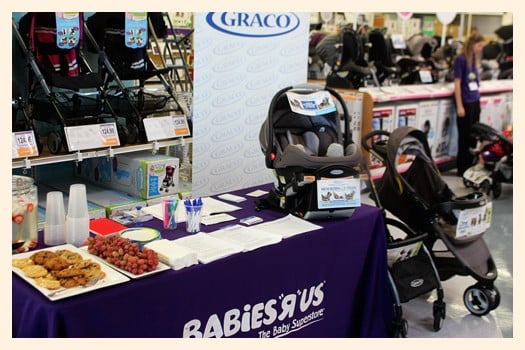 last weekend i had the opportunity to host an event at Babies 'R' Us for the new
Graco® SnugRide® Click Connect™ 40
, the only newborn to two-year infant car seat that will accommodate a child from 4 to 40 pounds. it was a lot of fun to share about this new, innovative car seat with expecting parents.
did you know that the
American Academy of Pediatrics
now recommends that children should remain in a rear-facing car seat until the age of 2. most of the infant car seats on the market today aren't designed to keep a child rear-facing for that duration of time and still be able to use them as an infant carrier when your child is an infant.
the Graco® SnugRide® Click Connect™ 40 carseat can be used as an infant carrier when your baby is an infant, then when your child is bigger, the canopy can be removed and base adjusted to accommodate the growth of your child.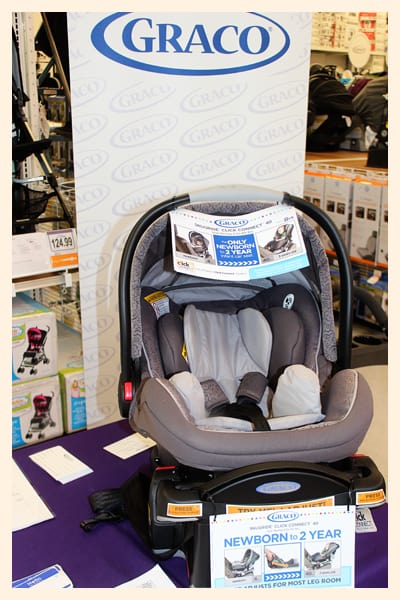 lots of pregnant mommies and dads-to-be were very interested in the new features of the Graco® SnugRide® Click Connect™ 40 carseat. my personal favorite feature...and pretty much everyone else who saw the carseat, was the Simply Safe Adjust harness system. this system makes it easy to adjust the harness and headrest as your child grows in length without having to rethread the straps through the back of the carseat. awesome.
it also includes padding to use when your baby is a newborn that has been approved in safety tests. a lot of parents use padding and/or rolled up blankets to keep babies from slumping over. this can actually compromise the safety of the carseat. the padding can then be removed when your baby is bigger.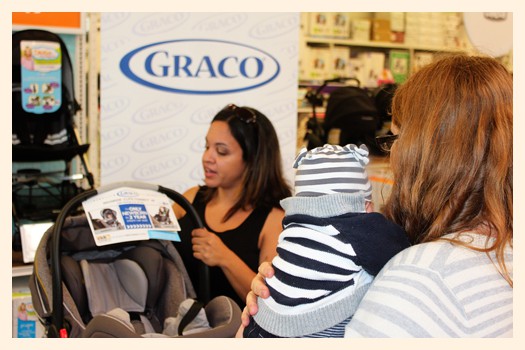 it includes a base that the car seat can easily be transported in and out of the car, and can be adjusted to 8 different recline positions with the click of a button. it also features a kick plate so your older toddler doesn't kick the back of the seat.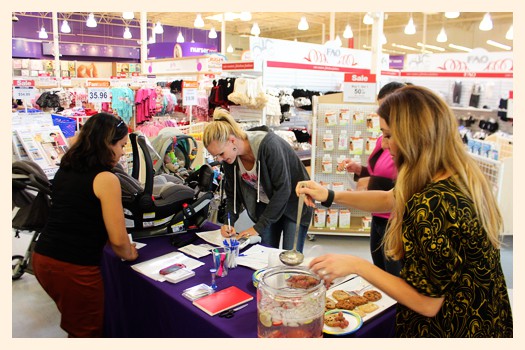 currently, this car seat comes in two patterns: Moonstruck (gender Nuetral) and Mena (pink & brown) and is available exclusively at Babies 'R' Us for $219.99.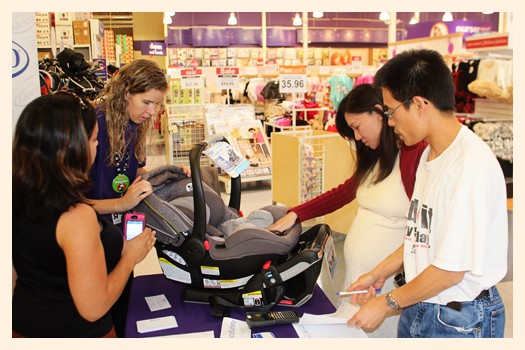 one of the highlights of the event was that two couples got to win a Graco® SnugRide® Click Connect™ 40 carseat of their own. this couple won one....AND bought one too! yes, they are having twins and were especially excited about all the features on this carseat that make it easy to adjust. a definite timesaver that is most needed when you have TWO babies to car for.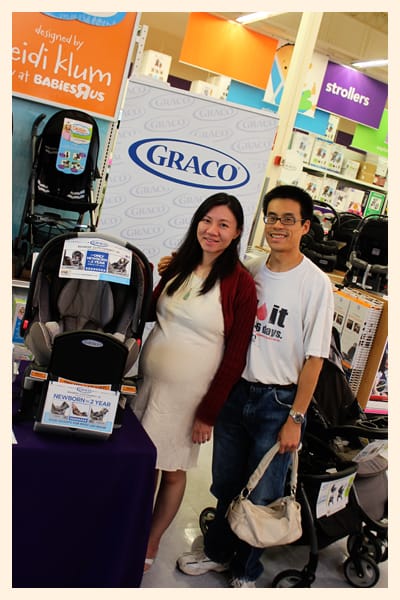 p.s....the Graco® SnugRide® Click Connect™ 40 carseat's technology makes it compatible with Graco Click Connect Strollers. so you have some great options if you are looking for a stroller that can hold your infant seat.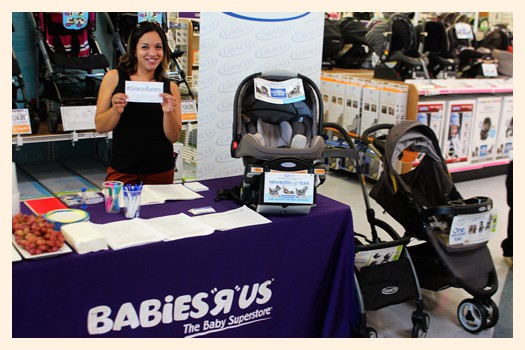 for more information, just visit
Graco's website
or your local Babies 'R' Us store.
{ this is a sponsored post written by me on behalf of Graco. The opinions and text are all mine. #GracoSafety }