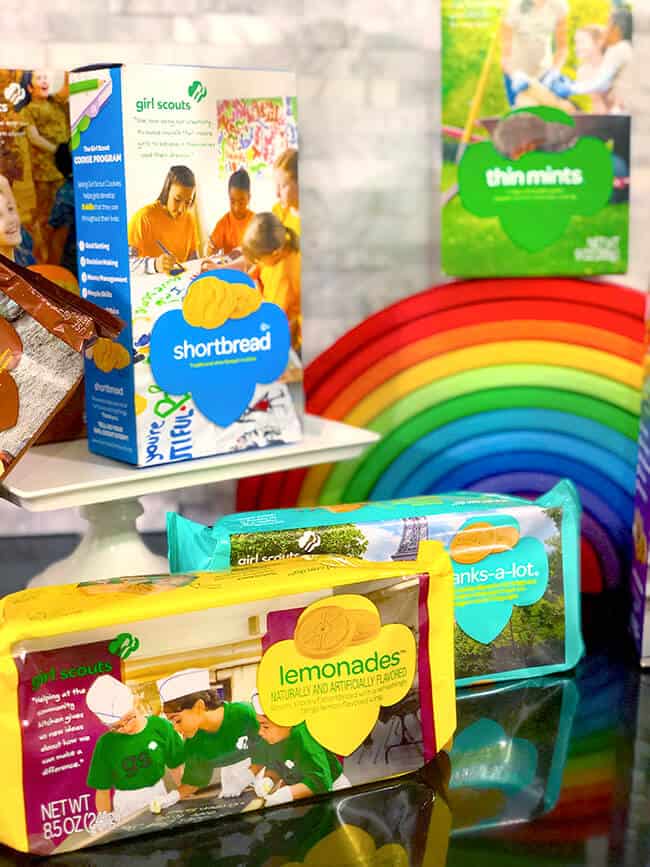 Girl Scout Cookie season is in full swing here in Orange County, and you probably have seen a cute Girl Scout or two selling them either door to door, or now at your local grocery store. And...you've probably have had a Girl Scout cookie or two in your lifetime. I even remember selling them when I was in elementary school. My mom would stock up on them and store them in the freezer to enjoy for months after Girl Scout Cookie season had ended.
Girl Scouts all over the Unites States are busy selling Girl Scout cookies to raise money for their troops to do fun learning and enrichment activities! Girl Scouts of Orange County builds girls of courage, confidence, and character, who make the world a better place. I think that the Girl Scout program is awesome, so I really wanted to help support these girls during cookie season.
(Make sure to read to the end to enter to win some Girl Scout Cookies!!!)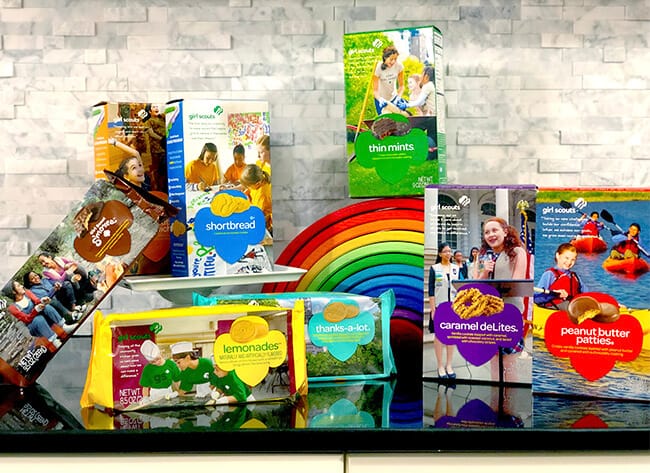 This year, all cookies packages are $5.00. Many of your favorite varieties are being offered including vegan cookie flavors - Lemonades, Thanks-A-Lot, Thin Mints, Peanut Butter Patties & S'mores. There is also a BRAND NEW Gluten-Free: Caramel Chocolate Chip cookies (limited availability).
5 Reasons to Buy Girl Scout Cookies
1) Girl Scouts Cookies are YUMMY! Girl Scout Cookies are favorites of so many people, plus you can only get them once a year. Don't miss out on your favorites. You won't be able to get them until next year after March 10th.
2) Girl Scouts are super cute! How can you say no to those cute, hard working Girl Scouts?
3) Sales Support OC Girl Scouts. All the revenue earned from the Cookie Program by OC Girl Scouts stays within Orange County.
4) Cookie Share option. If you don't eat them, treat them! Customers can buy and donate cookies that are then distributed to our nation's military and local food banks. They also make great gifts for teachers and friends!
5) The Girl Scout Cookie Program helps girls to develop essential life skills. This is probably the most import reason to buy Girl Scout Cookies. When a Girl Scout is out selling cookies, they are learning skills such as - Goal Setting, Decision Making, Money Management, People Skills, and Business Ethics. Girl Scouts set personal goals, and troops work together to decide how their troop's proceeds will be spent.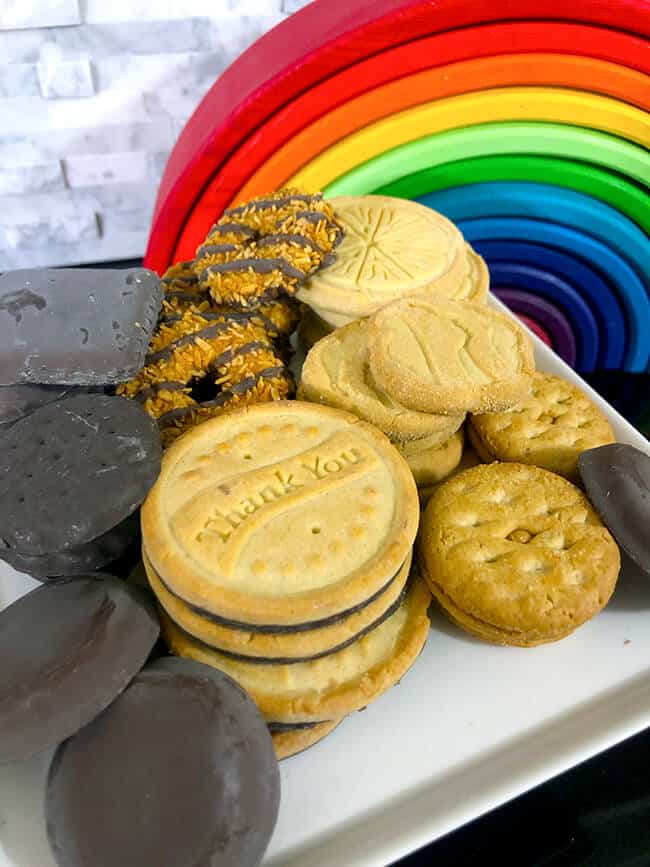 We have really been enjoying our Girl Scout Cookies. Our favorites are the Caramel Delights and Thin Mints.
You need to hurry and get your Girl Scout cookies soon! Sales end March 10th and you won't be able to buy anymore Girl Scout Cookies until next year. If you are having trouble locating cookies, use the Cookie locator to locate a Girl Scout selling cookies near you. You can also have a chance to win a Girl Scout Cookie Prize Package below...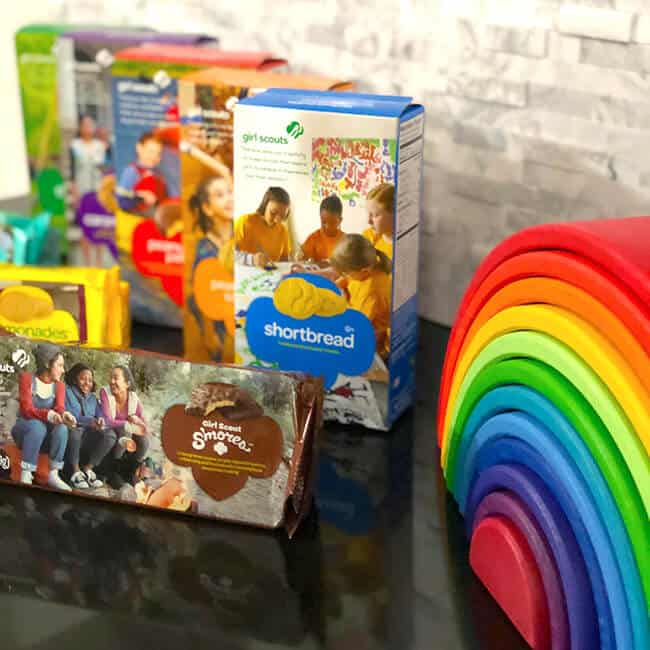 Girl Scout Cookie GIVEAWAY TIME!!!!!
here is your chance to win a Girl Scout Cookie Prize Package!!! Just enter via Rafflecopter below or on Facebook. contest ends February 24th at 11:59pm. Winner will be chosen randomly and must be 18 years or older and a resident of the United States. Good luck!!!!