This post was brought to you by Verizon SoCal.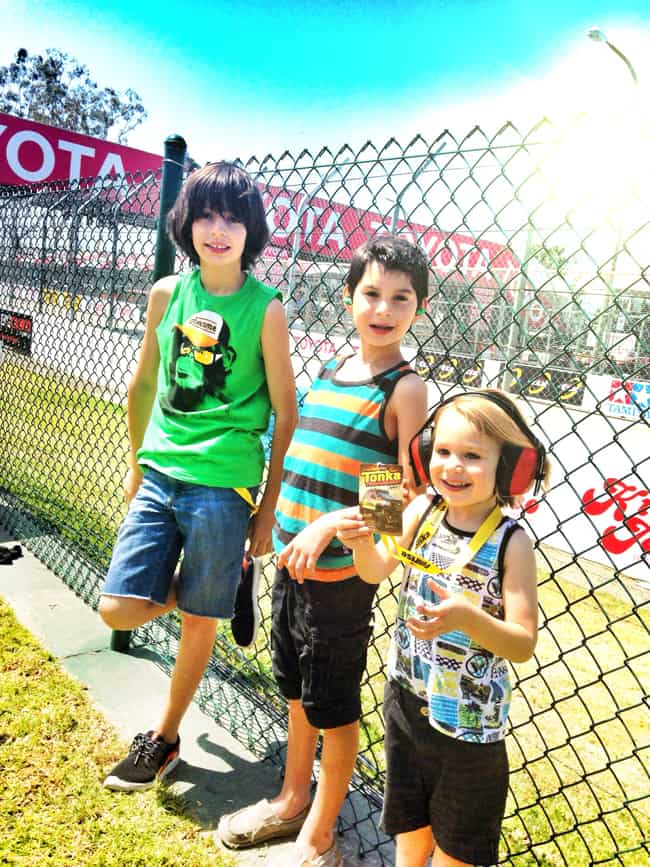 experiencing the Toyota Grand Prix in Long Beach for the first time was on my boys bucket list. my oldest wants to be a race car when he grows up and the chance to see real live race cars in actions is something he dreams about all the time.
last weekend, his dream came true. Verizon FiOS SoCal sent the boys to the races….and they were amazed. if you haven't experienced real race cars in action, it really is a new experience. the noise. the speed. the excitement.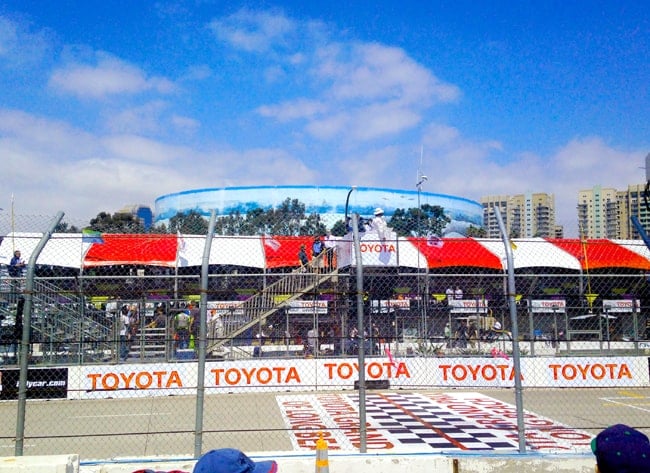 the Toyota Grand Prix of Long Beach brings fans from all over the world to experience the races of world class race car drivers.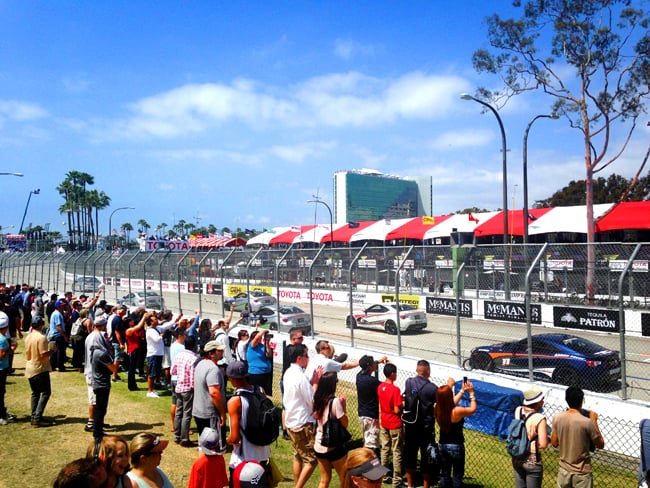 the boys watched in awe as the cars speed by. it was really exciting!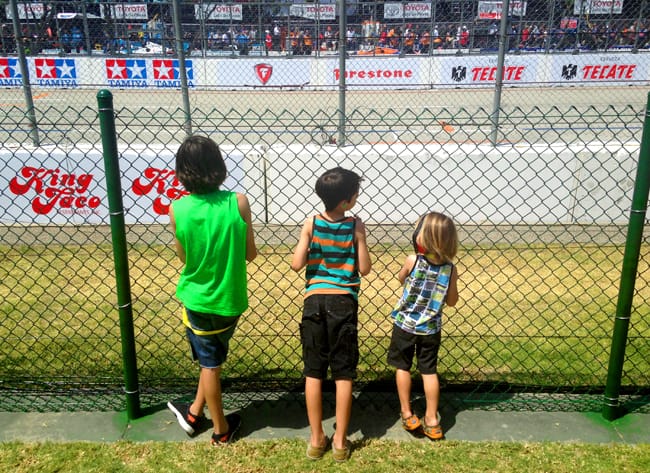 this is my littlest's first expression hearing the race cars speed by. he was almost frozen in excitement.
the Toyota Grand Prix also has an area for fans to check out the race cars unclose and also sponsor booths. we had to stop over at the Verizon FiOS SoCal booth. that's where the boys got to see some of the FiOS tech-laden vehicles. this Jeep with FiOS Quantum Internet and FiOS TV capabilities was built to showcase the power of FiOS. the built-in game system could have entertained the boys all day.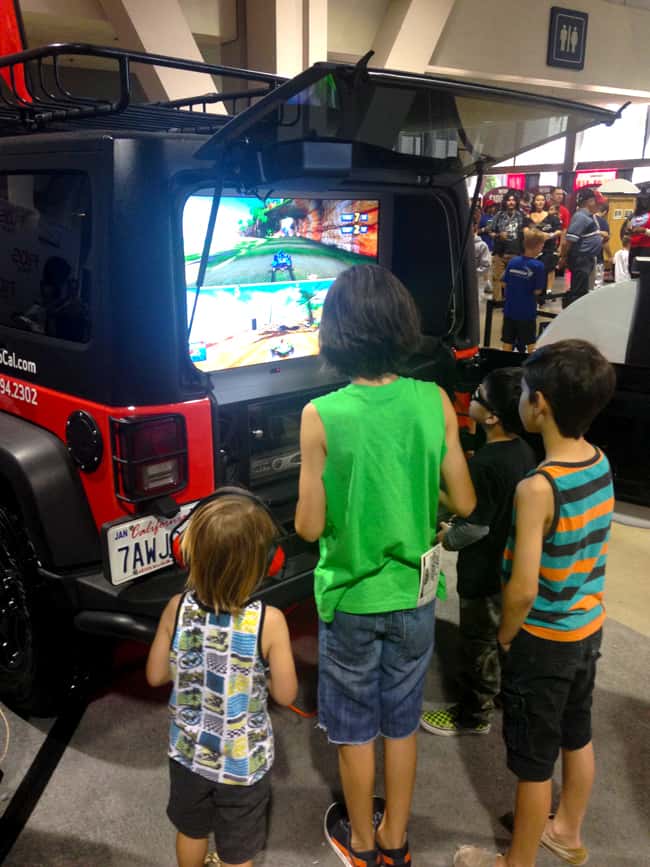 FiOS SoCal also had Lakers players Kendall Marshall and Jordan Farmer signing autographs. the Lakers are our favorite team, so you can guess how exciting this was.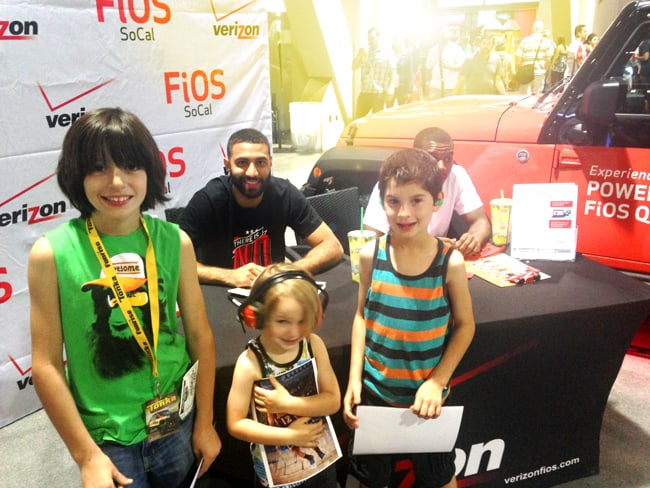 they also got to meet the Laker Girls!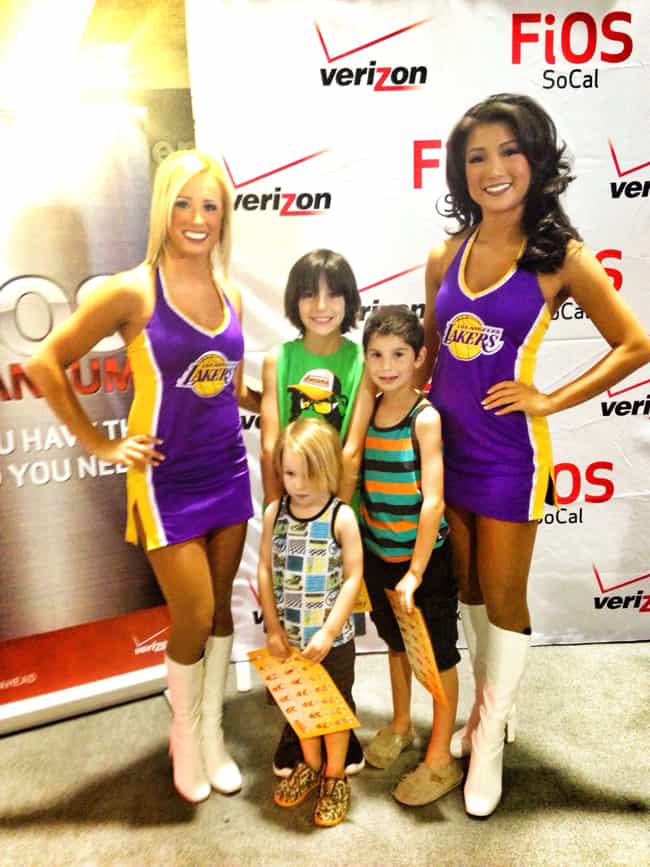 the Verizon FiOS vehicles are super cool! you might even spot one around Southern California at the many live events they are at. you can check out the line up here.
this is what it looks like to meet some of your idols. they boys loved meeting the race car drivers.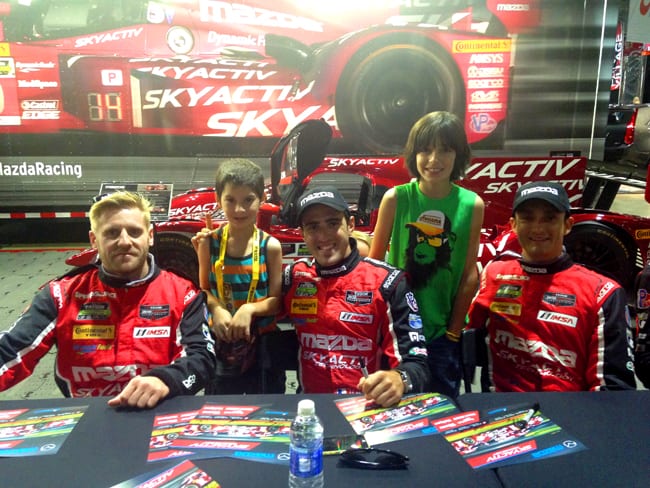 i would have to say it was a pretty fun day. be able to experience my boy's first time at the races with them was a real treat. and did i mention, my husbands first time? even growing up in Long Beach, he has never been! now they want to go back.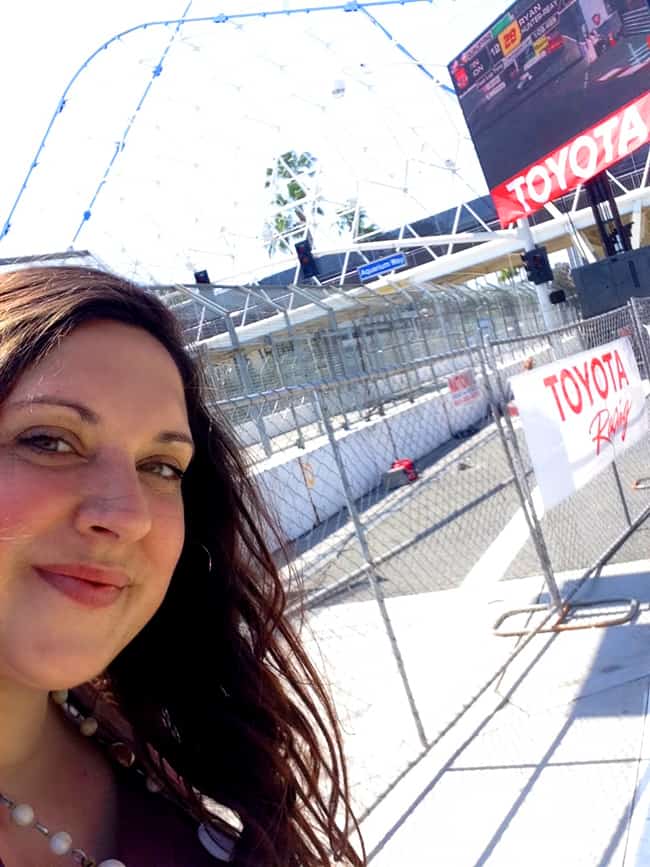 Verizon FiOS SoCal keeps you connected to the best entertainment! wanna chance to win your own FiOS experience? FiOS SoCal is giving you the chance to win a family 4 pack to a magical theme park in SoCal, enter for your chance to win today! click HERE for the official rules of the contest.
{this is a sponsored post. all thoughts and opines are my own. }