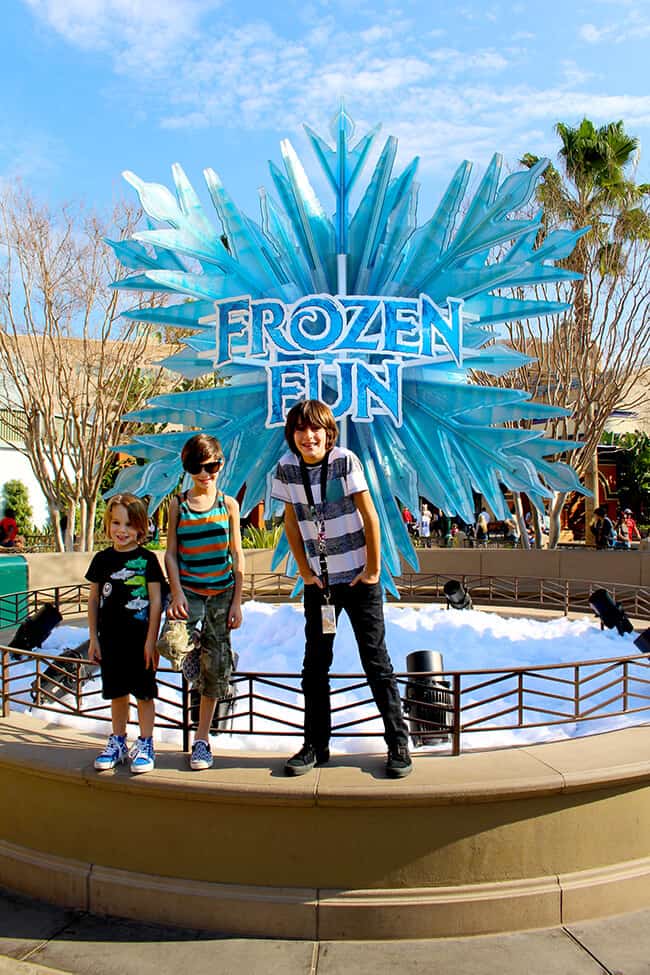 if you are a Frozen fanatic, then you will be happy to hear that there is a new Frozen attraction at Disneyland Resort. Frozen Fun at Disney California Adventure has just opened and it is as magical as it sounds.
the boys and i decided to check it out on opening day, and what a cool new attraction.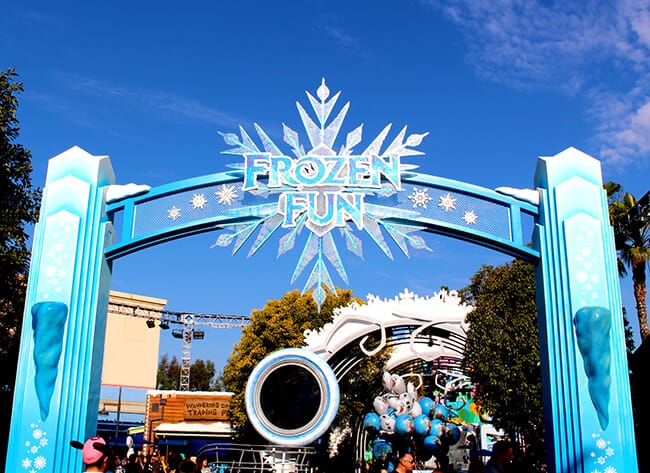 the Frozen Fun all happens in the Hollywood Land area of California Adventure, adjacent to the Monsters Inc. ride. it has also taken over Stage 17 and what used to be the Mad Hatter's Tea Party area. be prepared to enter the magical world of Frozen and the charming town of Arendelle.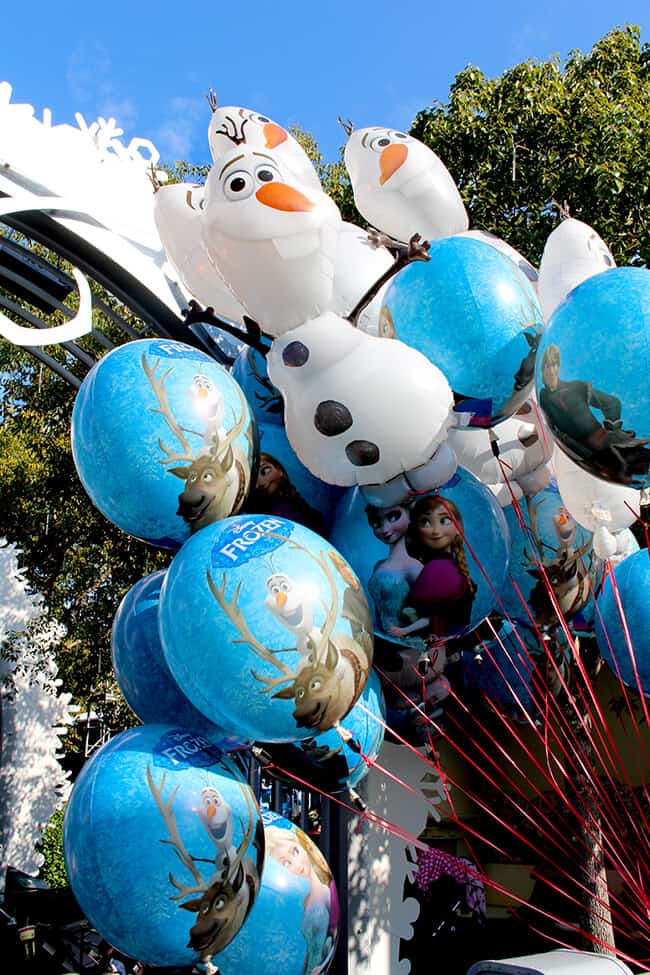 there is lots to do in the "Frozen Fun" area. you can meet the Royal Sisters, Elsa and Anna, enjoy Frozen music and themed food, and even learn how to draw Olaf.
my boys most favorite part was Olaf's Snow Fest on Stage 17. this is where you enter the charming town of Arendelle and feel like you are walking into the Frozen movie. first you wait in line to receive a pager.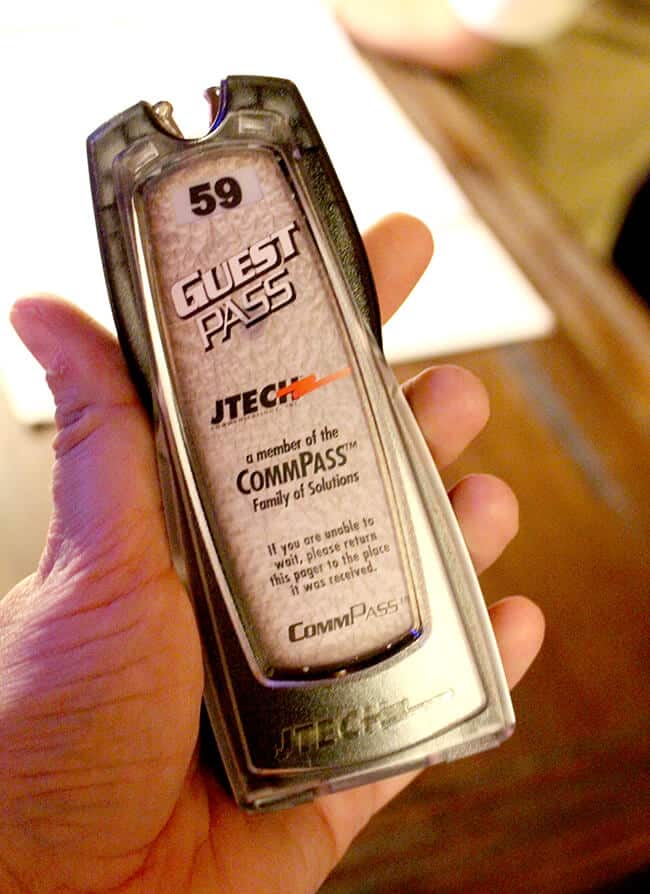 once you get your pager, you can enter into Arendelle. you can enjoy all the activities inside, and once your pager buzzes, you can meet Olaf! let me tell you what you can expect inside Stage 17.
first up is the Olaf meet and greet...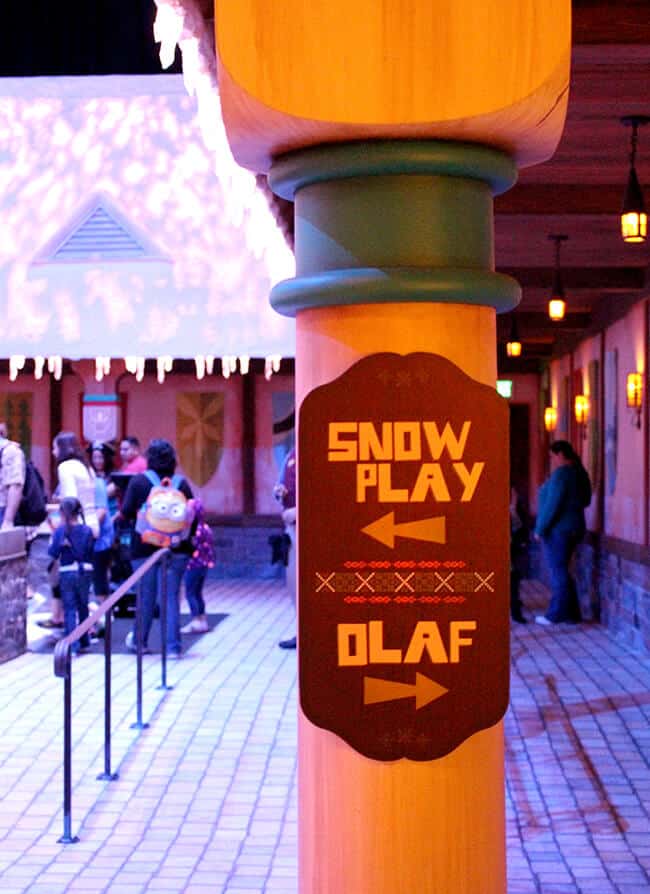 this is where you will get "warm hugs" and a photo with Olaf himself.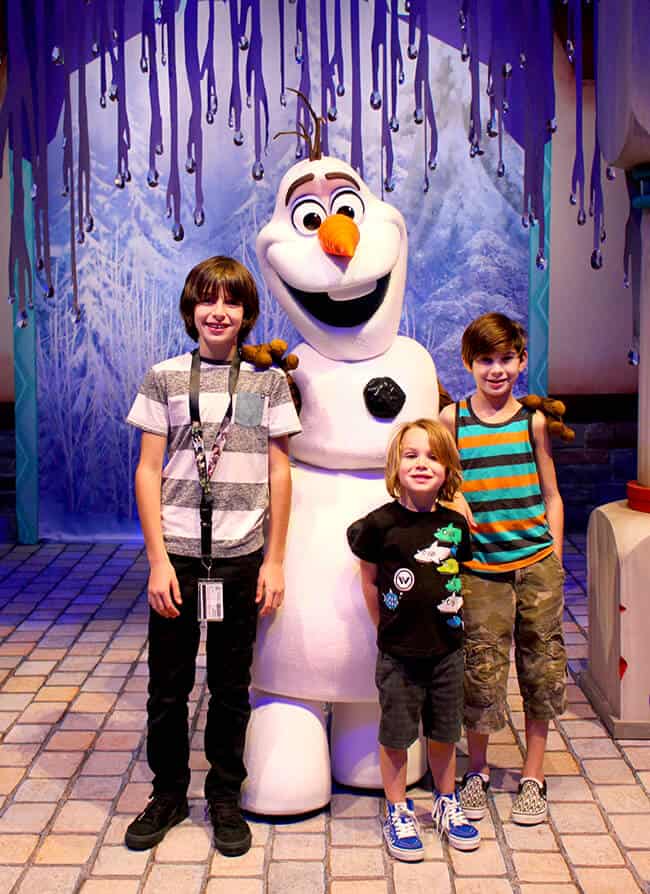 you can also play in REAL snow....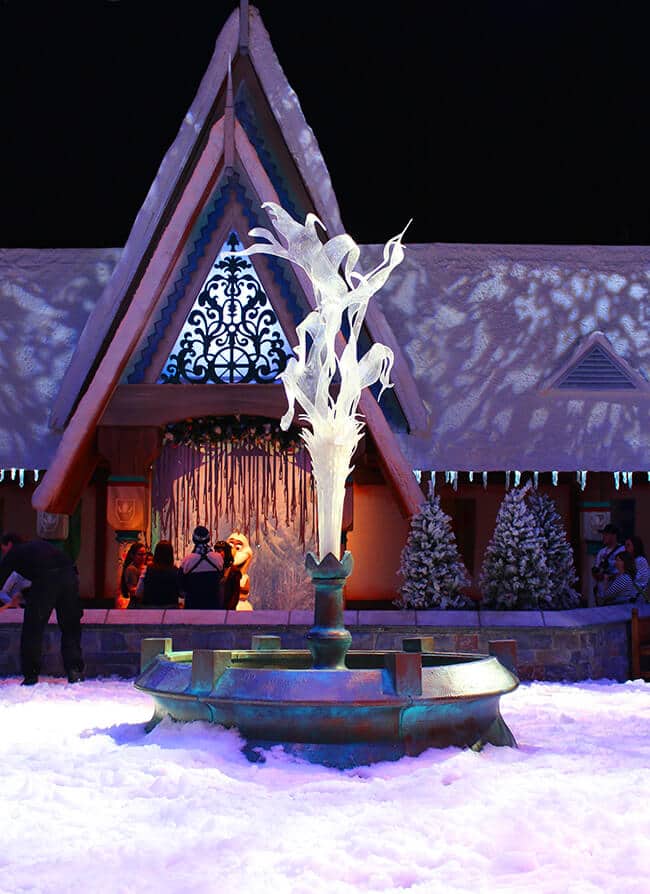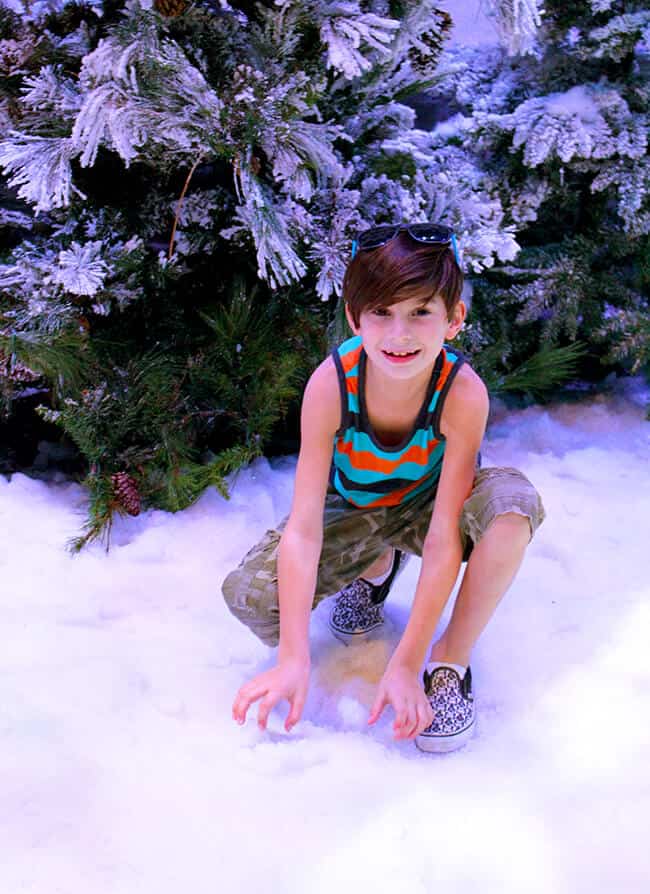 and even go sledding on the slope of Arendelle!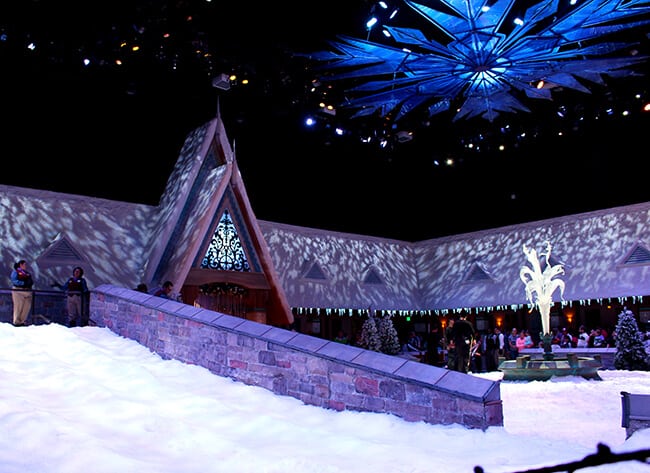 at the end of each sledding session, snow will fall...and it is magical!!!!! check out my video of the falling snow....
there is a fantastical Arendelle Snack Bar where you can get all sorts of Frozen Treats.
you can even get a "Build a Snowman" cookie kit. we really loved this!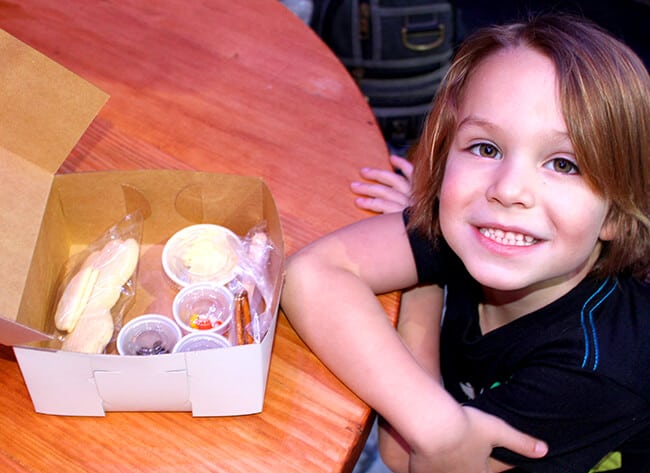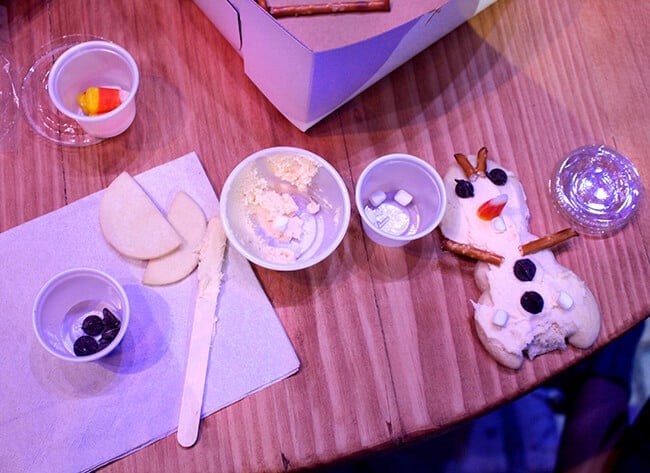 other treats include kettle corn, rice crispy treats, hot cocoa, Frozen Marshmallows, assorted drinks and even an Olaf vegetable cup.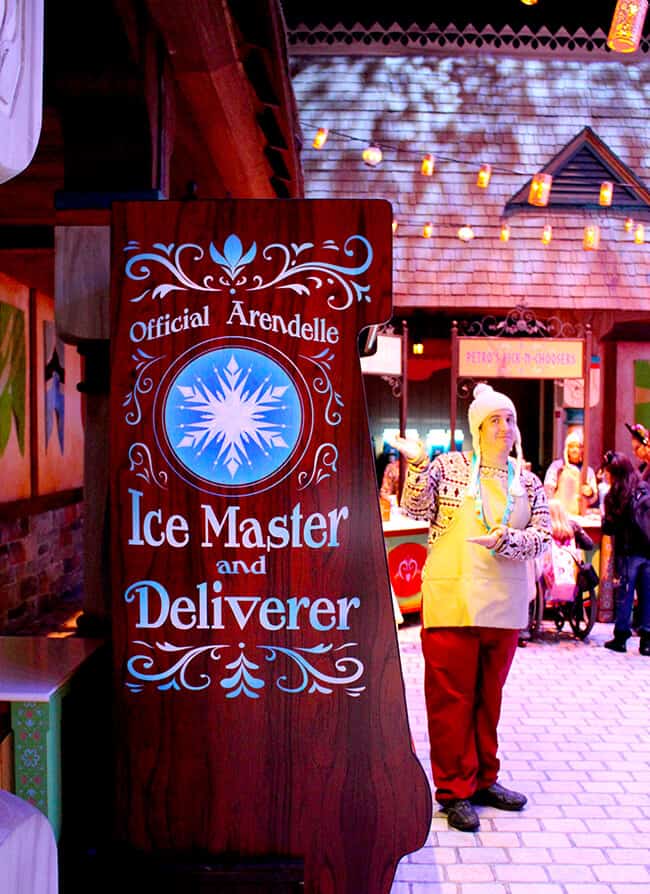 will in Arendelle, sit down and enjoy the Arendellian entertainment or even play a role in some of the charming songs and story games of The Tubadours and The Frolicking Fjords.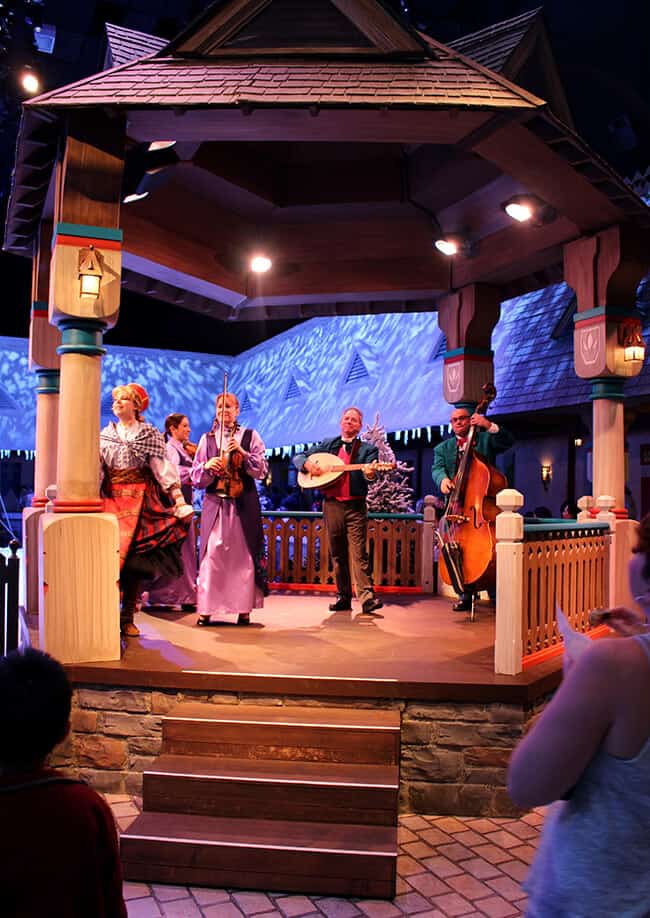 during the evening, you can "chill out" at Freeze the Night! which is a  Family Dance Party, featuring music from DJ Chill.  there is interactive fun at The Ice House, also entertainment by the Ice Breakers dance crew. get ready for an fun evening of Frozen lighting effects and more!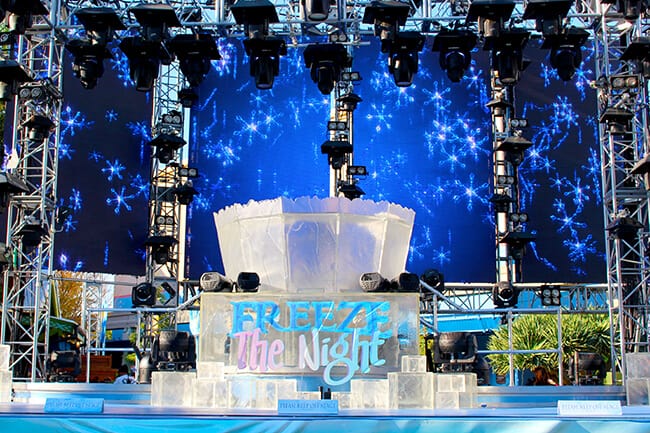 other activities in the Frozen Fun area include face painting....
A Frozen Sing-Along Celebration where two Arendellian Storytellers host the festivities and introduce each magical Frozen musical number. of course, Anna, Elsa and Kristoff join in the fun. audience members are encouraged to sing along with a few favorite Frozen tunes… that includes you!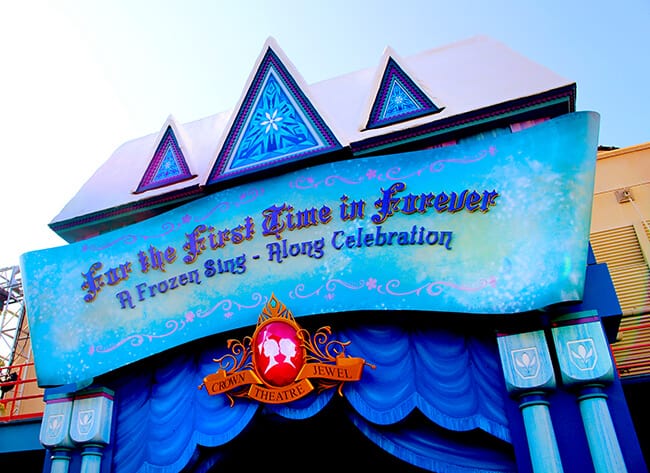 and shopping! if you are looking for Frozen Merchandise....this is the place.
we had such a fun time at Frozen Fun at Disney California Adventure. it is always fun to explore the new attractions at Disneyland Resort. the details and creativity that goes into these areas is amazing to me and i enjoy just looking at the artwork and architectural elements. hopefully our little review will help you too navigate through Frozen Fun....while having fun!
tips:
• stop by the Virtual Stand-by Line and secure tickets with a return time. lines are long, so not having to wait as long is a plus.
• wear tennis shoes for the snow area. while not required, tennis shoes or closed toed shoes are best so that the snow doesn't get into your shoes.
• plan on getting a Frozen treat! there are so many fun Frozen themed options.
• plan on spending a good two-three hours in the Frozen Fun area. there is lots to do, and it is also a little crowded, so plan on some waiting for certain attractions.
• you have to wait in line for Olaf's Snowfest, where you first receive a pager that will beep when it is your turn to meet Olaf. during this wait time, you can enter Stage 17 and enjoy the Snow Fest activities such as the sledding and entertainment. (we had to wait 45 minutes for the pager, and another 45 minutes to meet Olaf.)
• bring you camera of course!!! there are lots of photo opportunities.
• the Elsa & Anna Royal Greeting is located in the Animation Building just outside of the Frozen Fun area. you can also get a lesson on how to draw Olaf in the royal academy located within the Animation Building.