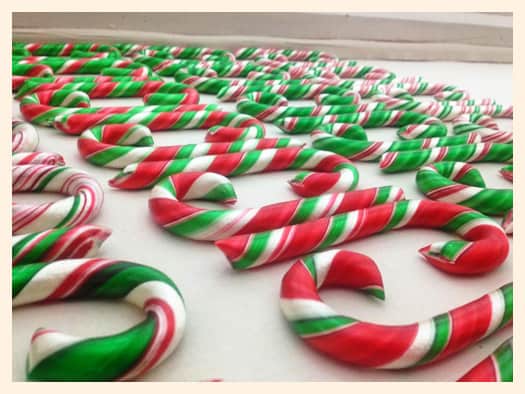 every year in December, Logan's Candies in Ontario hosts candy cane making demonstrations to the public. they are one of the few stores in the United States that still makes homemade candy canes, and if you are willing to make the trip out to Ontario, it could be a fun experience for the entire family. guests are able to see the craftsmanship and care Logan's Candies puts into all of their handmade, gourmet candies.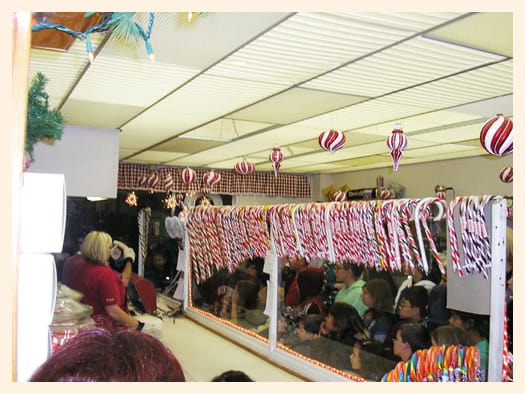 Logan's Candies is a small little family-owned shop. there is limited space to view the candy making demonstrations, so arrive early or call ahead to see availability. this experience is probably more suited for children over 4 years old.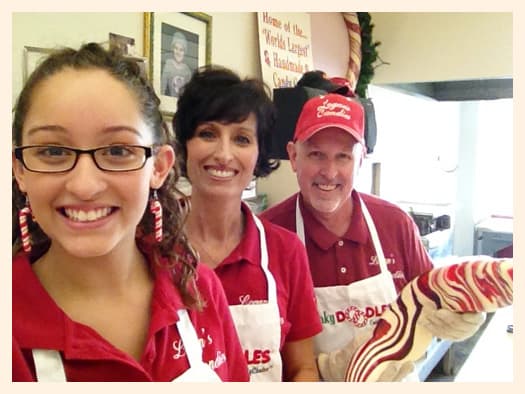 Logan's Candies even share the candies that they have made in front of you. guests are also able to purchase candy from the candy store.
wanna go? here's the info.....
Candy Cane Making Demonstrations
for 2012 Holiday Season
December 1, 2012 
 (candy cane demos held in the candy store)
9:45 a.m.
11:45 a.m.
1:45 p.m.
December 12, 13, 14, 17, 18, 19, 20, 21, and 22, 2012 
5:30 p.m.
7:00 p.m.
8:30 p.m.
admission is FREE for demonstrations, and are limited to available space. please show up 15-20 minutes prior demonstrations to ensure availability. please note: public restrooms are not available, please plan accordingly.