Now Closed: We are so excited that a new Farrell's Ice Cream Parlour has just opened in Buena Park! this just happens to be one our family's favorite restaurants. you may have read about the fun we had there when we celebrated my baby's birthday at Farrell's in Brea. it is a place you go when you want to celebrate something special…because it's a special place full of fun, amazing food and an atmosphere of pure joy! it is totally awesome that Southern California now has another Farrell's to celebrate at.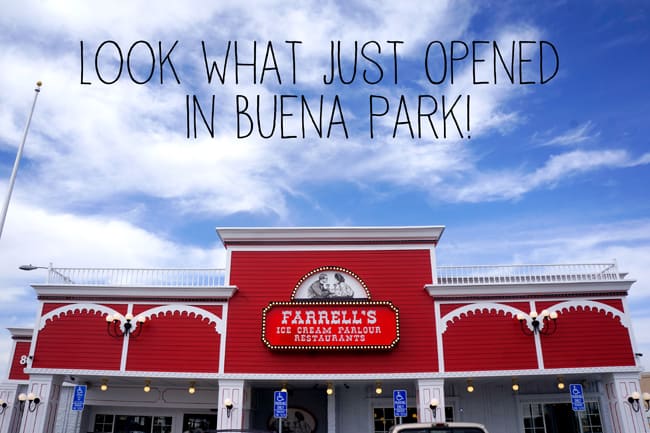 yes, you can go to Farrell's any time you want, not just for a special occasion. once you go, you're going to want to go all the time…because the food is great. but if you are having a special occasion, Farrell's is definitely the place to go, it's a restaurant that goes-all-out to make its guests feel special….ESPECIALLY if you are celebrating something.
It was really fun to get to check out the new Farrell's in Buena Park. it is just across the street from Knott's Berry Farm, and has a really fun candy and gift shop at the front of the restaurant.  the gift shop is loaded with fun and silly stuff, as you can see my boys kinda loved it!
The whole place is decorated in mustache themed decor and fun lingers around very corner. an old fashion player piano and a traditional soda bar adorn the front of the restaurant. and as you enter….be prepared to have fun! the servers are silly and excited to make your dining experience one to remember.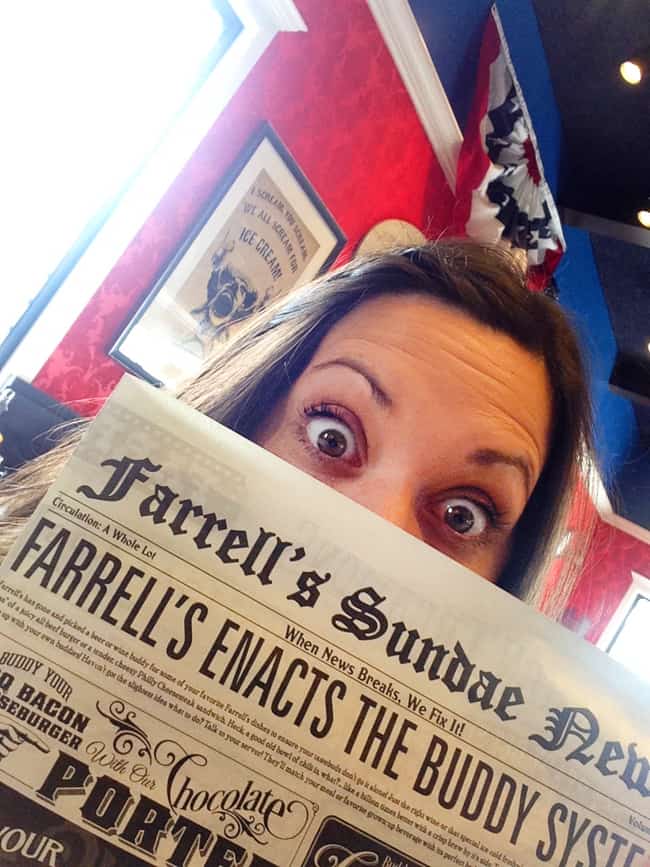 we started with some appetizers because everything looked amazing. everyone was raving about the Chili Cheese Fries. and i wasn't prepared for how good they would be. the best i have ever had! and can you believe that this is only "the hill" of chili cheese fries?! i guess the is also a "mountain" of chili cheese fries that is twice the size. i totally want to come back and get that…hee hee.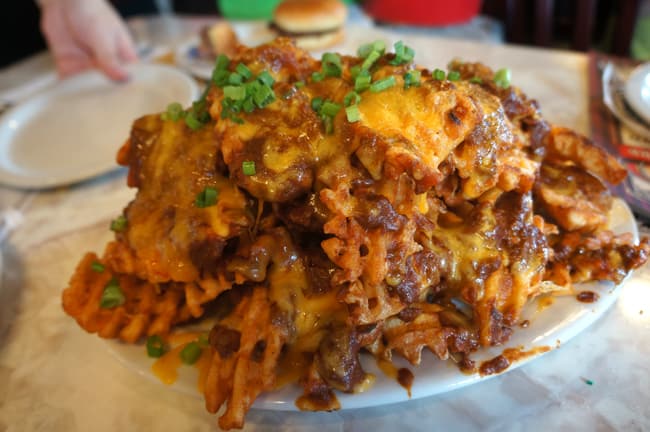 and we were recommended to get the Ooey Gooey Cheese Sticks because they were supposed to be so cheesy you could make cheese jump ropes.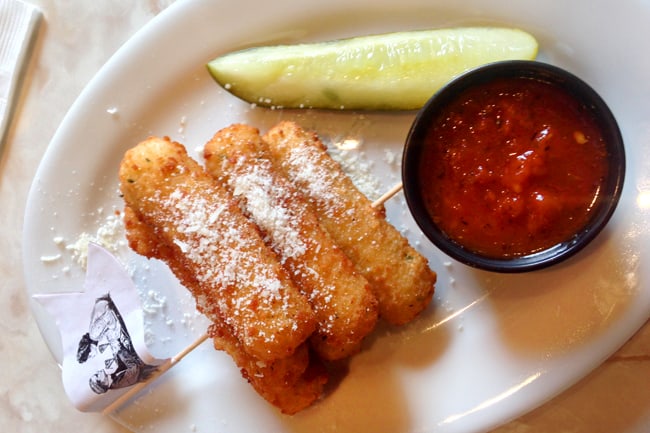 yes, yes you pretty much could! yum yum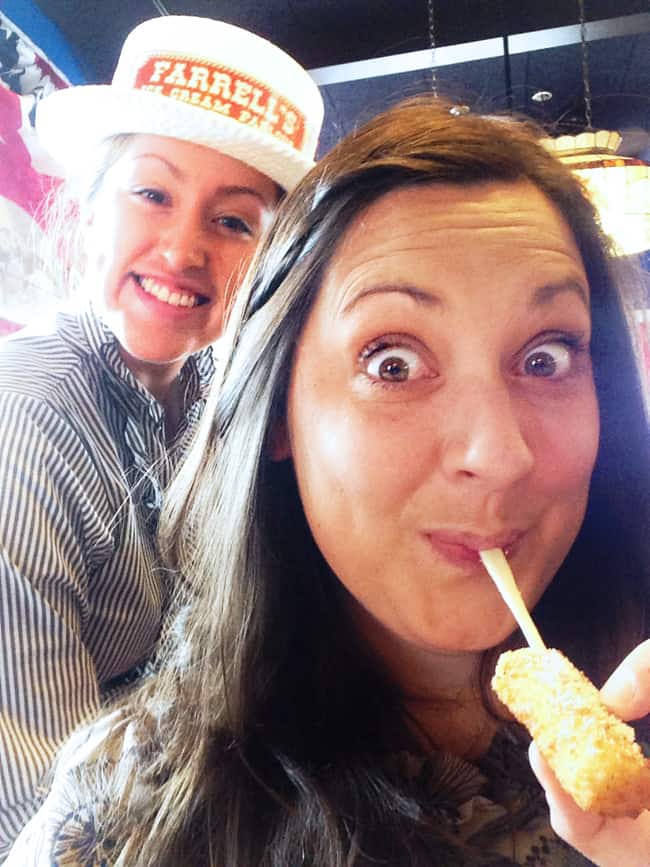 for lunch, we had to try out the burgers. with so many exciting choices, it was hard to pick. but my son knew he had to get one with bacon. and boy was he happy. the burgers are fantastic.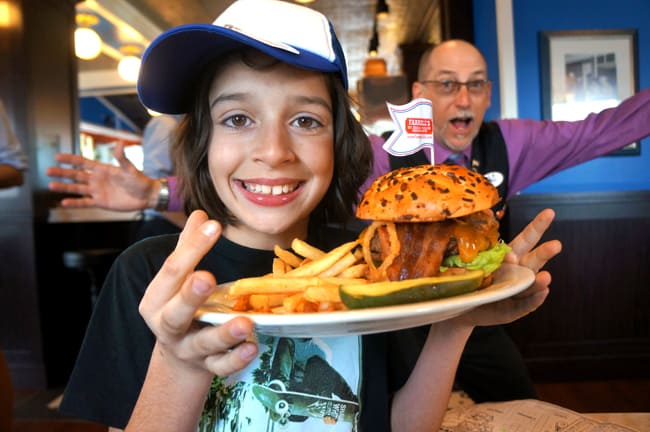 you can also get soup, salads, and sandwiches. i opted for the barbecue chicken salad, which was the perfect lunch choice for me. and it actually was very hard to choose with so many exciting options.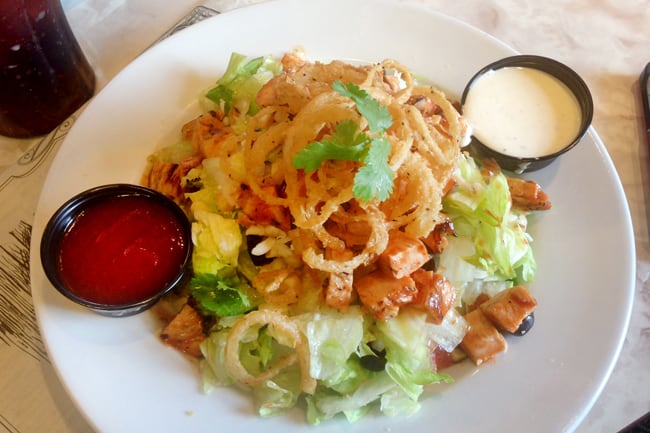 and then there's dessert!
YOU CAN NOT VISIT FARRELL'S WITHOUT GETTING DESSERT. well…i guess you can, but you won't want to. Farrell's has the most spectacular ice cream desserts. for one…most of them are ginormous. and two…there are so many yummy choices, you are going to have a hard time choosing just one.
we settled on the ice cream nachos. d-e-l-i-c-i-o-u-s. three scoops of ice-cream and whipped cream on-top of freshly made waffle cone chips, topped with toasted almonds and a cherry, it last approximately one minute and thirty seconds. we loved it.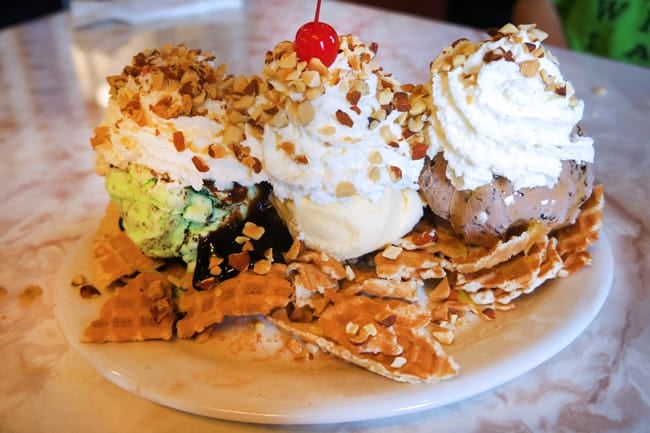 Farrell's also offers traditional ice cream treats such as milk shakes, malts, sundaes, cones, floats and novelties such as "The Pigs Trough," that is perfectly fit for a pig….or two.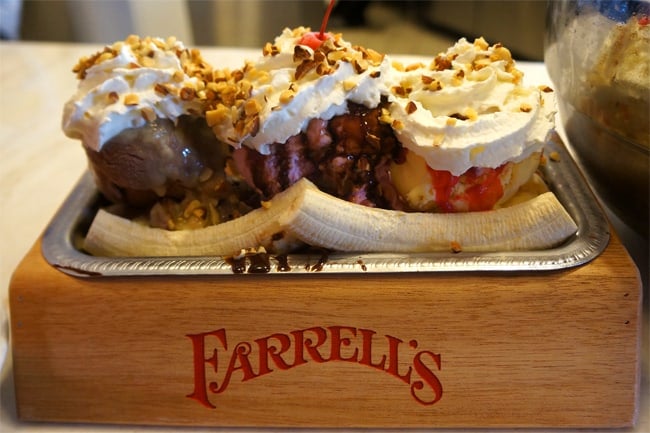 or how about a chicken dinner dessert. or is it? there's always something silly going on at Farrell's, and this "fake chicken dinner" is a fun way to trick your kids. this "pretend" dinner is actually ice cream, candies and cookies. so. much. fun.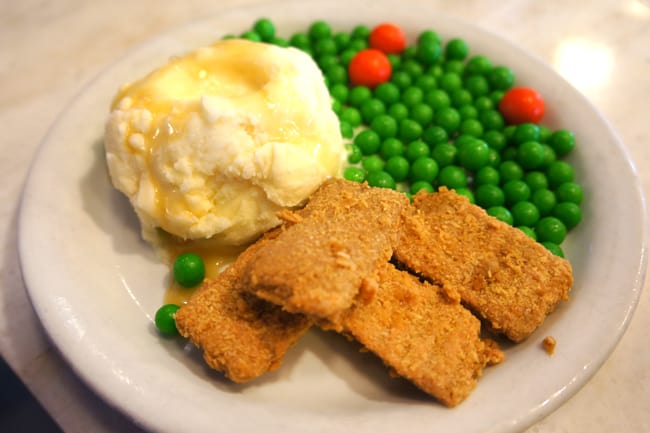 and then there is the WORLD FAMOUS FARRELL'S ZOO!
this is the spectacular ice cream dessert that Farrell's is famous for. brought out on a stretcher with bells and whistles wailing….its an ice cream sundae made for 10 or more people! perfect for a birthday celebration or party, it's one ice cream treat that you'll never forget.
check it out….this gigantic bowl of FOUR kinds of ice cream and THREE kinds of sherbet are topped with bananas, whipped cream, cherries, sprinkles…..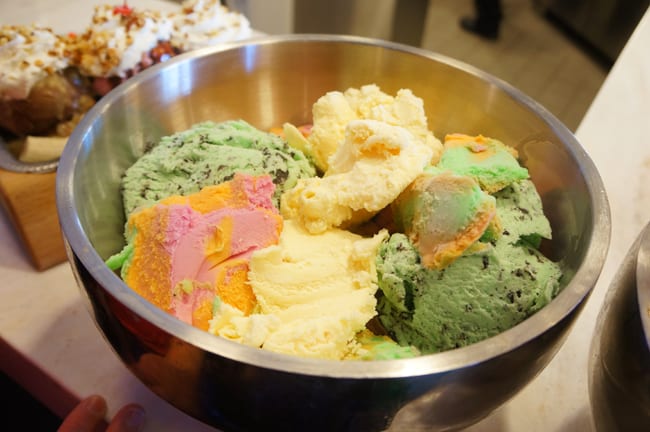 and made into to this amazing zoo of ice cream bliss.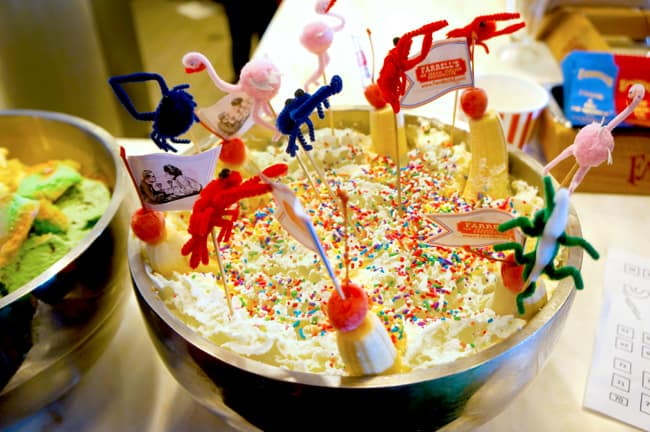 for those people who can get to the bottom of these tasty gigantic desserts, you will be awarded a ribbon….because being able to finish ice cream at these quantitates definitely warrants such an honor.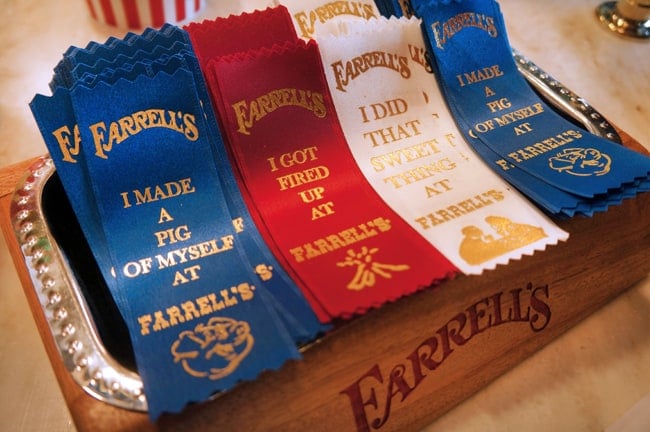 i'd have to say, this was the most fun we have had a restaurant ever! family fun at it best. we were stuffed full of good food and amazing memories. WE LOVE FARRELL'S.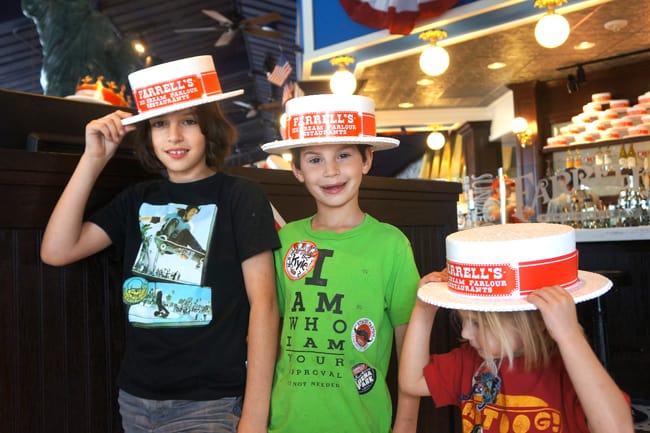 Farrell's Ice Cream Parlour Restaurants have 6 locations in Southern California and one in Hawaii. visit their website to find one near you.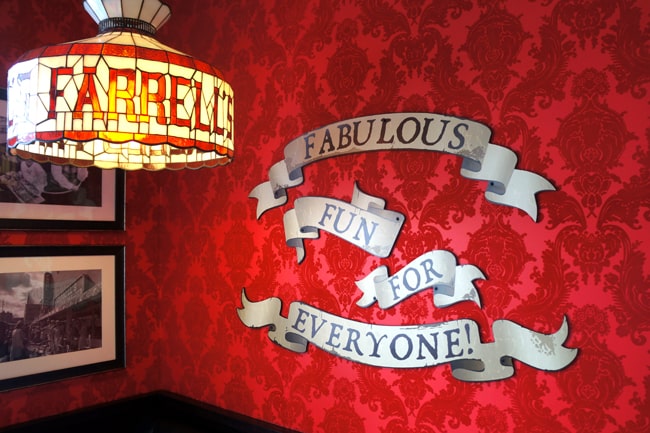 =