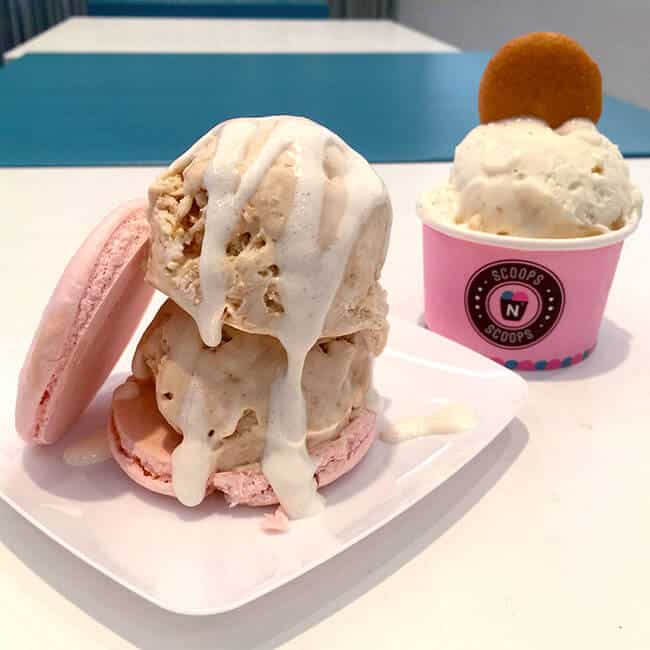 this week, me and the boys headed over to Scoops N Scoops in Irvine to try out their ice cream which is created and frozen on the spot with liquid nitrogen. it was not only a trip to an ice cream store, but also a fun and exciting experience to watch how they make the ice cream right in front of you.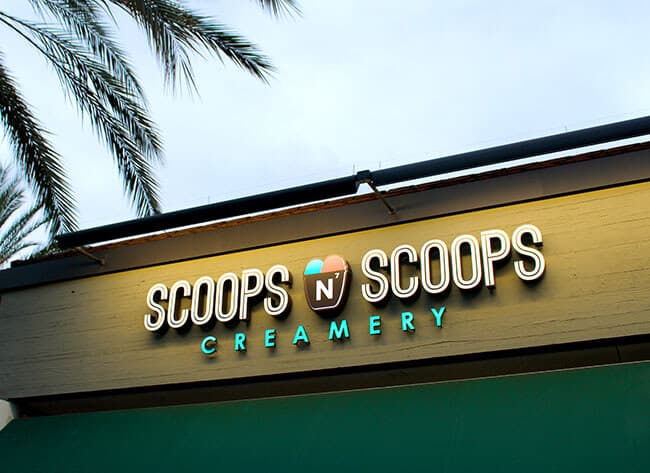 when we arrived, the boys immediately ran to the counter in excitement. clouds of liquid nitrogen steam streamed off the counter as the Scoop N Scoops employees created unique ice cream treats for waiting customers. if you have never seen ice cream made this way, then i highly suggest checking it out. it's a really fun experience.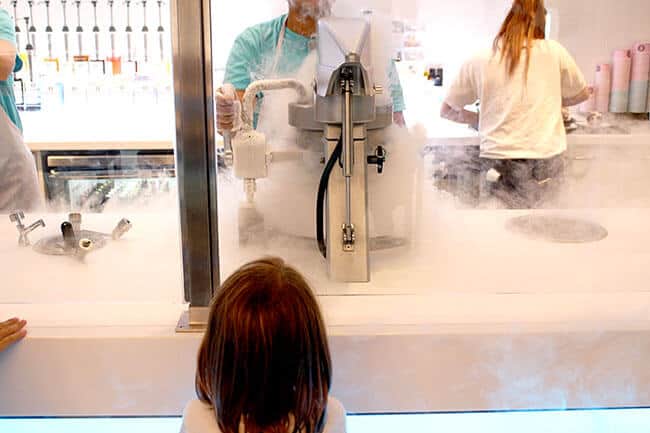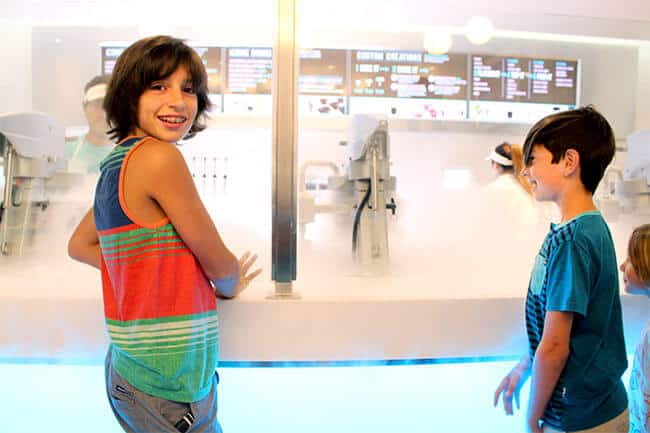 Scoops N Scoops ice cream is some of the creamiest, freshest ice cream you will ever taste.
the secret to their creamy ice cream and yogurt is in the rapid freezing of the mixture. they use liquid nitrogen at -321 degrees Fahrenheit to create the ice cream treats. liquid nitrogen causes the fat and water particles to stay very small, making the ice cream have no ice crystals, giving it its creamy consistency.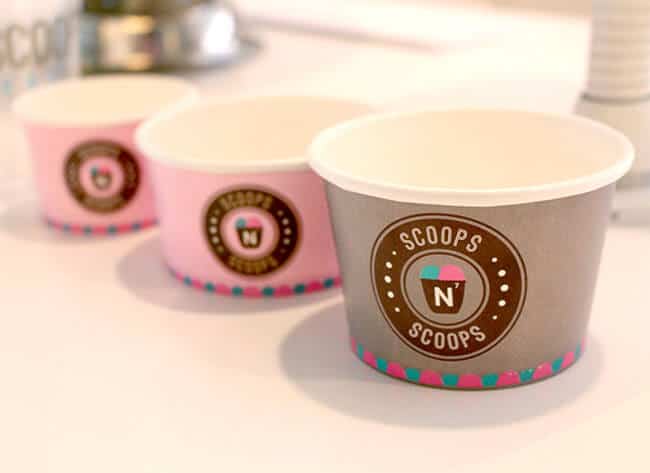 Scoops N Scoops ice creams and yogurts are hand-crafted and customized to any pairing you can think of – it is created with nothing but the best and freshest toppings and ingredients.
how does  Scoops N Scoops work?
first you pick your size, then you pick the ice cream or yogurt base. there are options of premium, coconut, non-dairy frozen yogurt, and organic. this is great for those with dietary restrictions. next you pick your flavors...there are tons to choose from. and if that isn't enough, you can pick toppings. there are also add-on options such as waffle cones, chocolate bowls, floats and more. the possibilities are endless.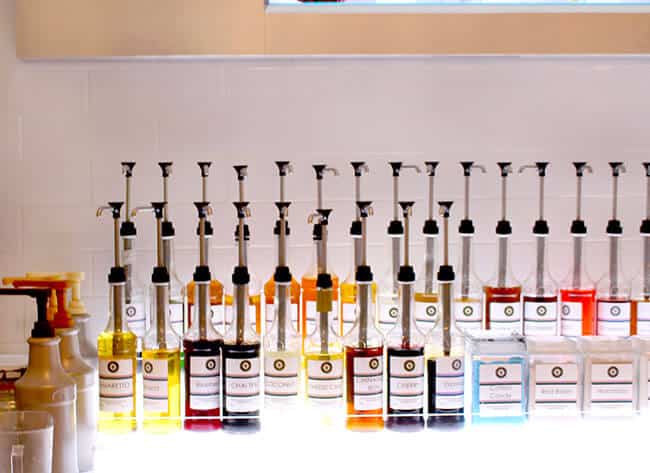 i am also happy to say that Scoops N Scoops is family owned by two brothers who grew up right here in Orange County! i love supporting that.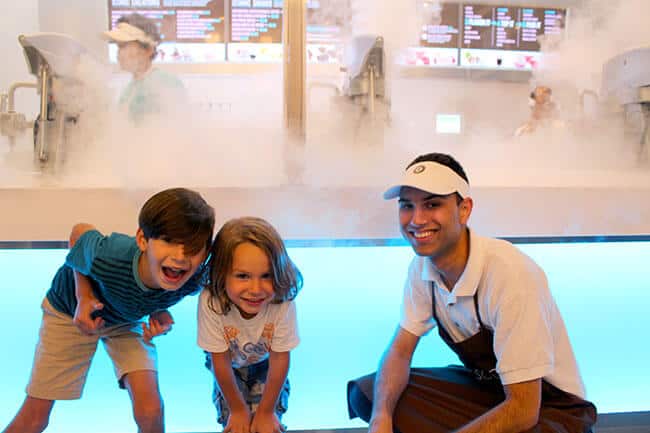 so, what did we get????
Vann got organic strawberry ice cream topped with freshly made cotton candy. that is not shaved ice you see. you will be surprised how yummy a bit of strawberry ice cream topped with a puff of cotton candy tastes! yum yum.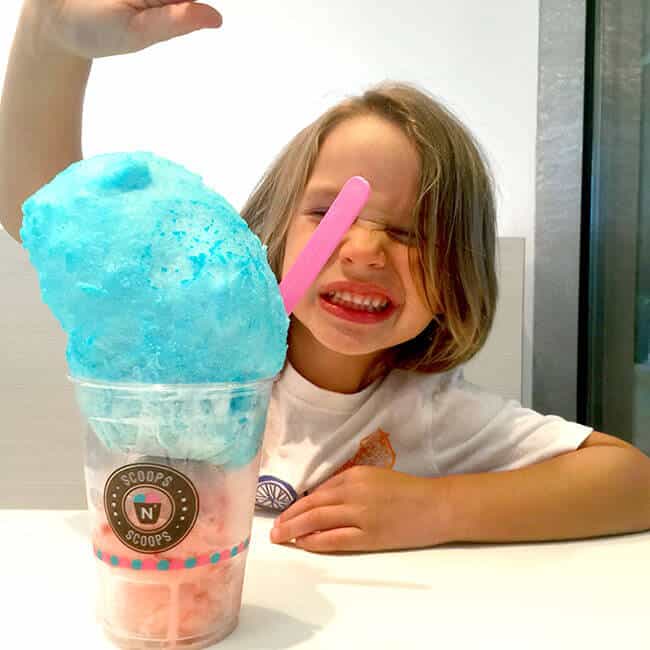 Kyle got Scoops N Scoops' iconic Strawberries N Cream.  smooth strawberry ice cream made with fresh, juicy strawberries and topped with fresh whipped cream. what can i say, my boys love their  strawberry ice cream.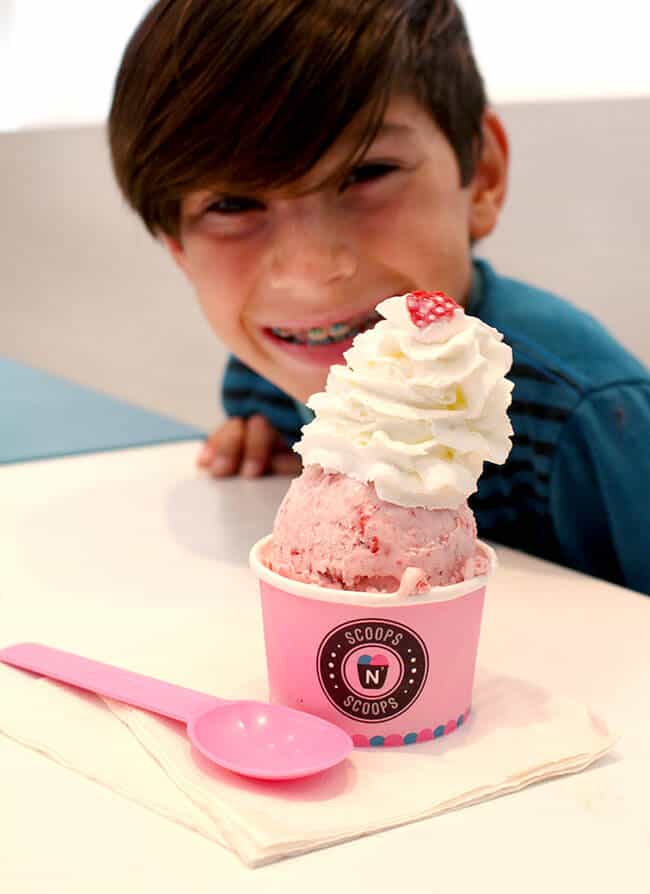 and Jackson got the iconic Mint Chip N Brownie. mint and chip ice cream on top of a freshly made brownie. the brownie was made right in the store as we waited. the smell was Heavenly.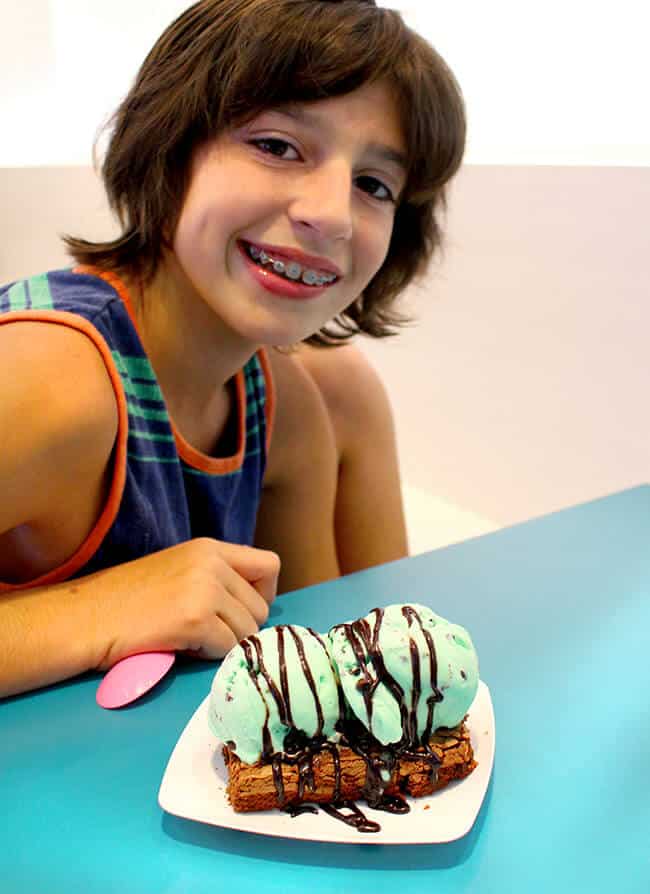 the hubby also got one of Scoops N Scoops' specialty iconic creations. a Chocolate Caramel Almond Apple N Chocolate Bowl ice cream treat. a fantastic crisp green apple ice cream, topped with chocolate hard-shell, drizzled with caramel sauce and crunchy nuts, all placed in an chocolate bowl made with fresh, smooth chocolate. i might have tried a few bite...OMG, so good.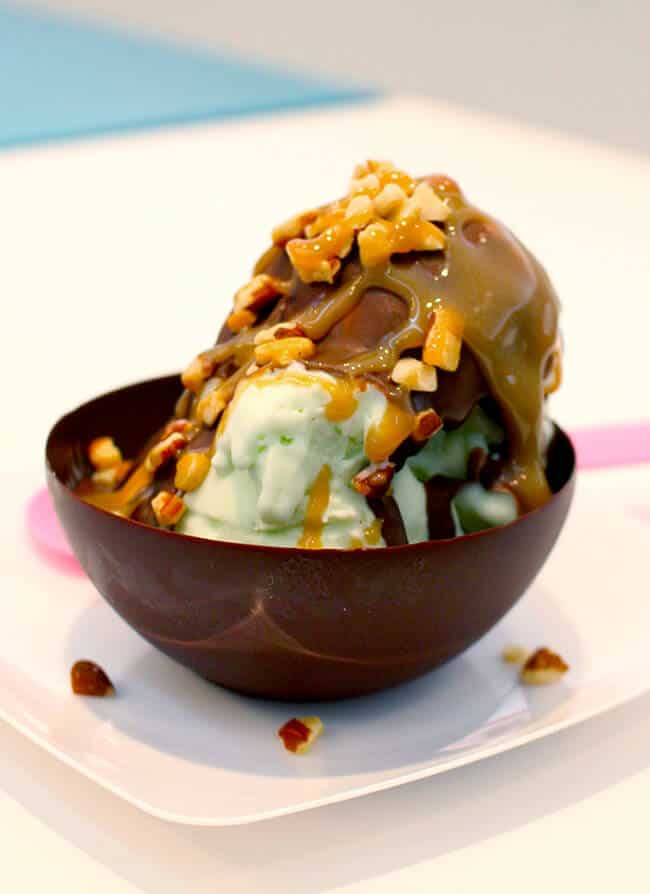 BTW, you can order any of the Scoops and Scoops creations in a chocolate bowl.
lastly, what did i get???
i couldn't decide between two of the iconic creations, so i got both!!!!! Lemon Curd Nilla, tangy, sweet lemon curd ice cream laced with crunchy Nilla wafers. it was super yummy and i would get it again.
Marshmallow Cookie Butter N Macaroons. i am not joking when i say this is probably the best ice cream treat i have ever had. it will be my favorite forever. get this– it's a  scoop of freshly made cookie butter ice cream laced with real cookie butter bits and topped with whipped marshmallow cream. it is all served in between two exquisite French macaroons. i'm drooling over it right now, and i want to go back and get one right now.
prices for the Scoops N Scoops ice cream treats start at $4.50 for a basic small, and more. the iconic creations are closer to $6-10. add-ons are extra. you are paying for quality and freshness, and i don't think you will be disappointed.
we had such a fun and yummy night at Scoops N Scoops. its a place where you can sit and relax, enjoy fantastic creations, and the entertainment of the liquid nitrogen freezing the desserts. if you would like to visit the store, you can find the information on the Scoops N Scoops website.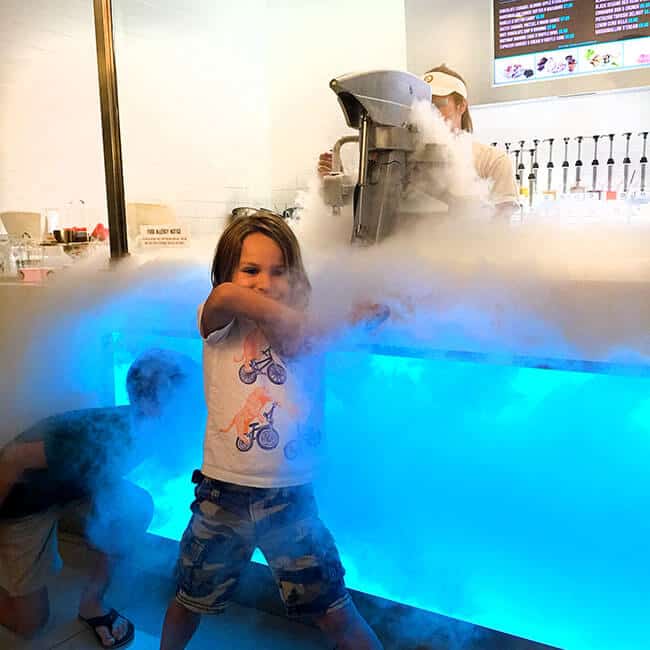 { disclaimer: we were invited guests of Scoops N Scoops. all thoughts and opinions are mine and we loved the ice cream. }