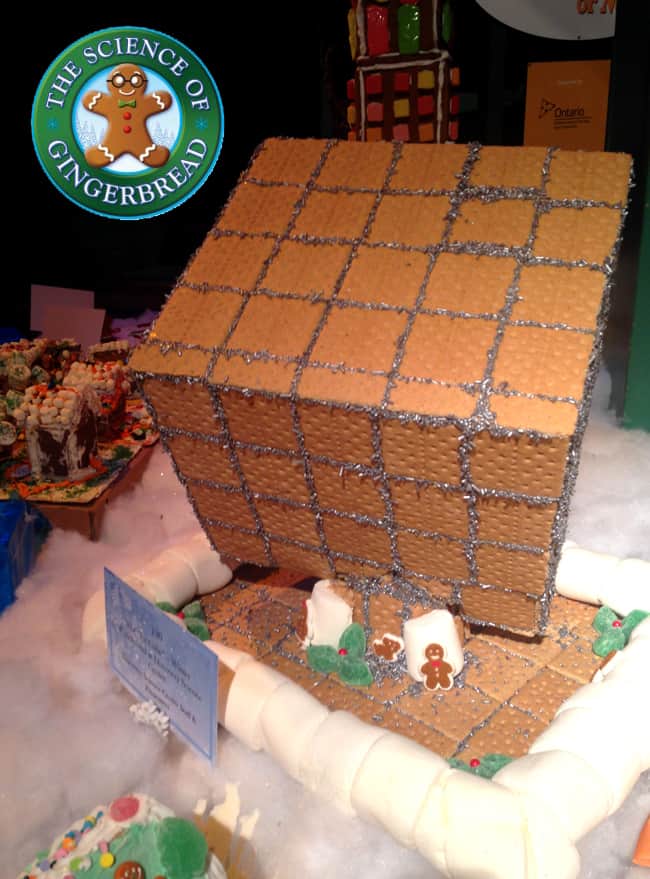 it's that time of year again when Discovery Science Center hosts it's annual holiday exhibit The Science of Gingerbread. it has to be their yummiest, best smelling exhibit of the year. when you walk in, the entire museum smells Heavenly….and that is because it is lined with rows and rows of gingerbread houses.
these houses have been submitted into Discovery Science Center's Annual Gingerbread contest, and now the winners and all the rest of the entries are on display for anyone who visits the museum to see.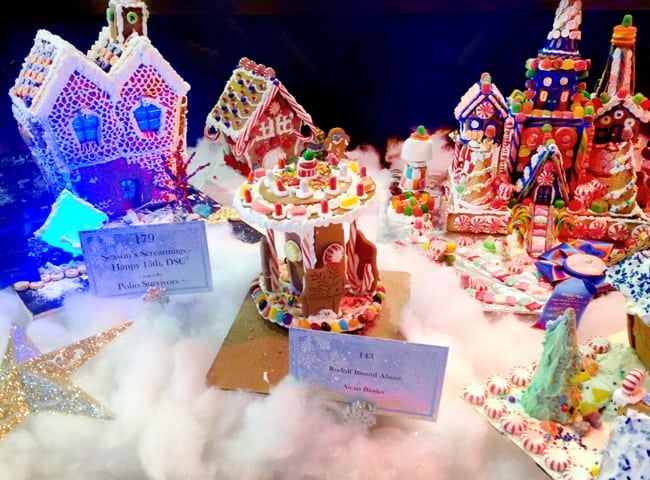 there are over a hundred different gingerbread houses (or creations) to see….even Star Wars ships and rocking horses built from gingerbread. it's so much fun to see all the creativity that when into building these gingerbread creations.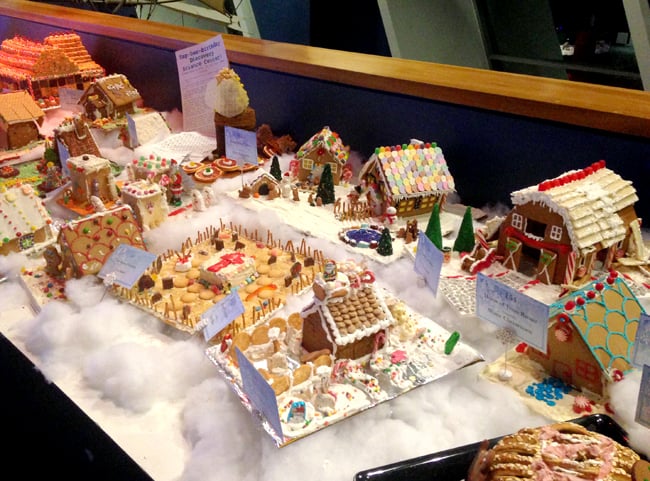 along with the great display of gingerbread houses, you can also visit the Gingerbread Village. inside you will find some really fun things to do!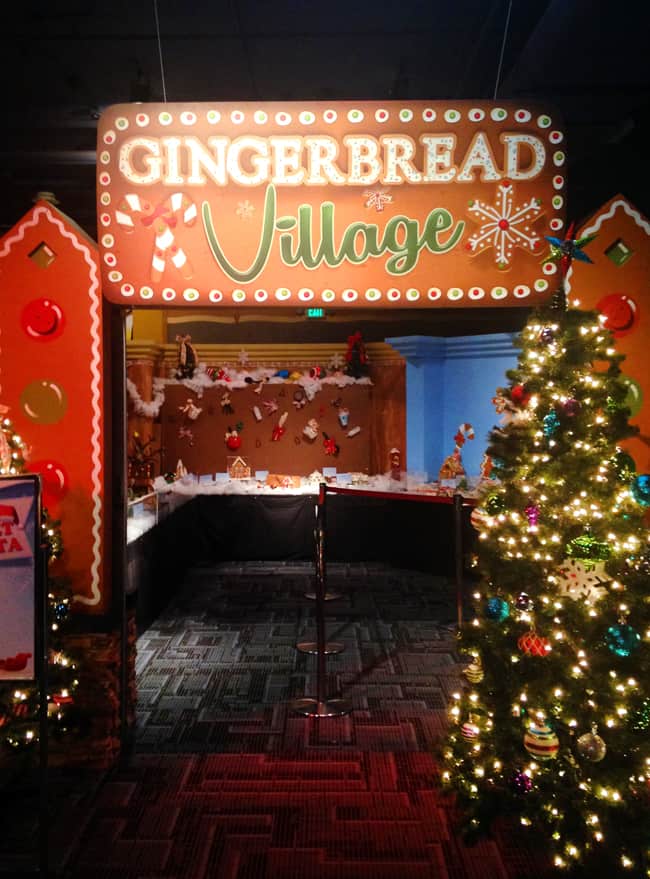 my children's favorite is Santa Claus himself. you can visit with him and get your picture taken with him.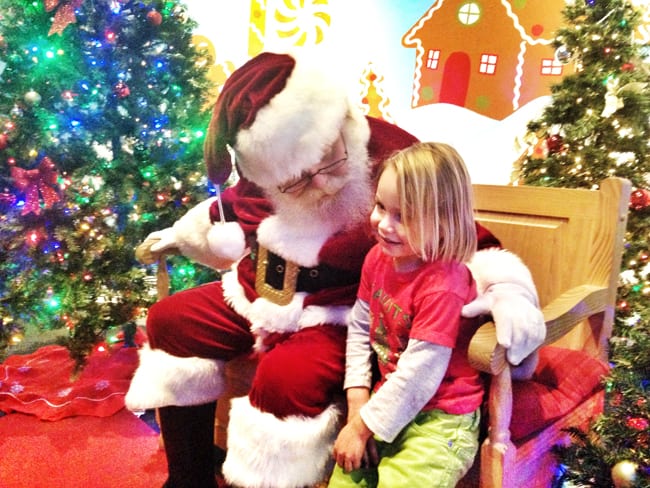 there are also fun areas where you can learn fun facts about things such as the structure of snowflakes. check out my selfie with the snowflake.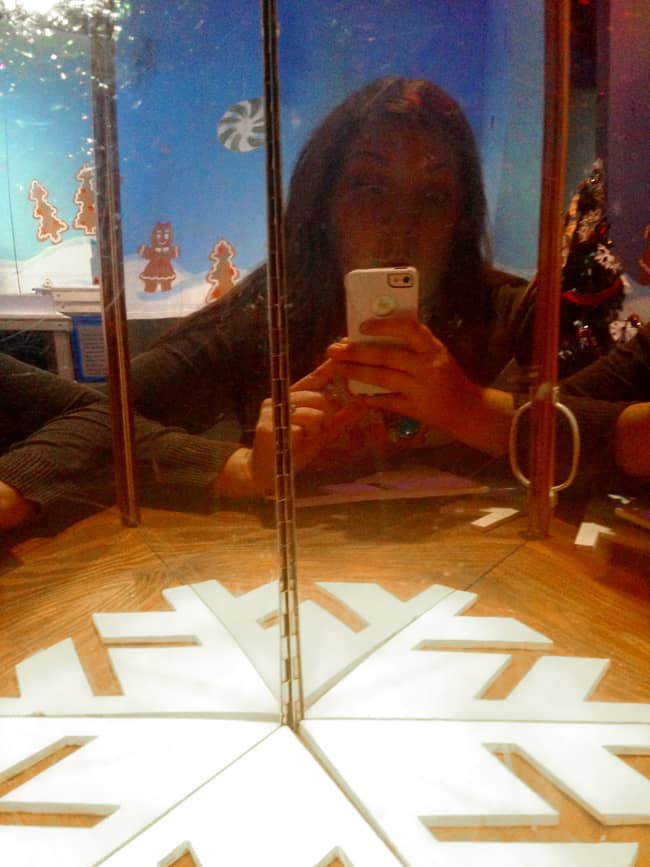 and you can learn about candy….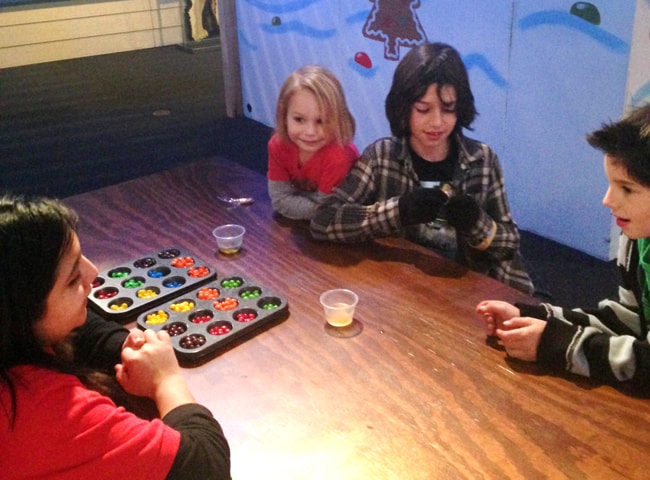 and build a wooden gingerbread house….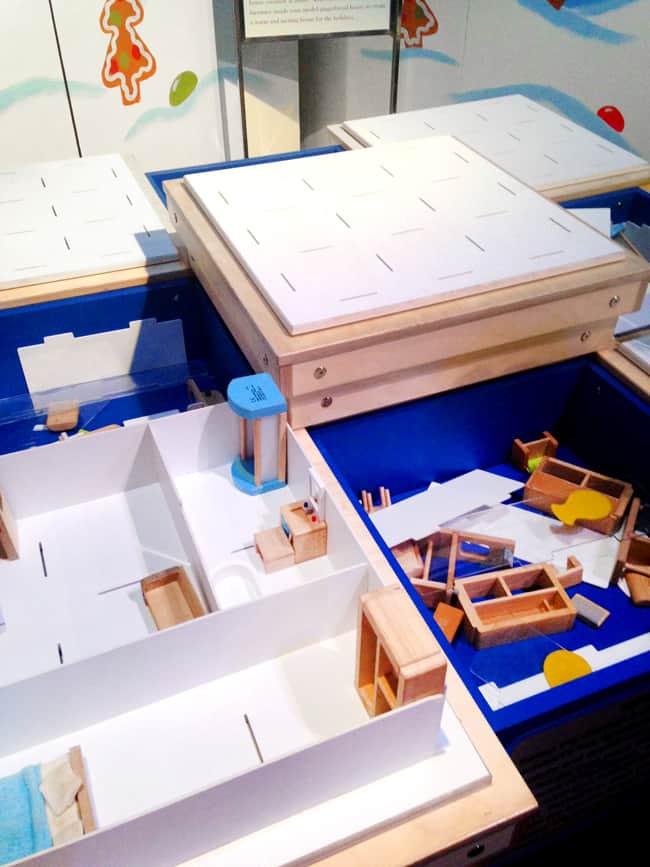 and even check out the ice wall. but beware….IT'S COLD!!!!!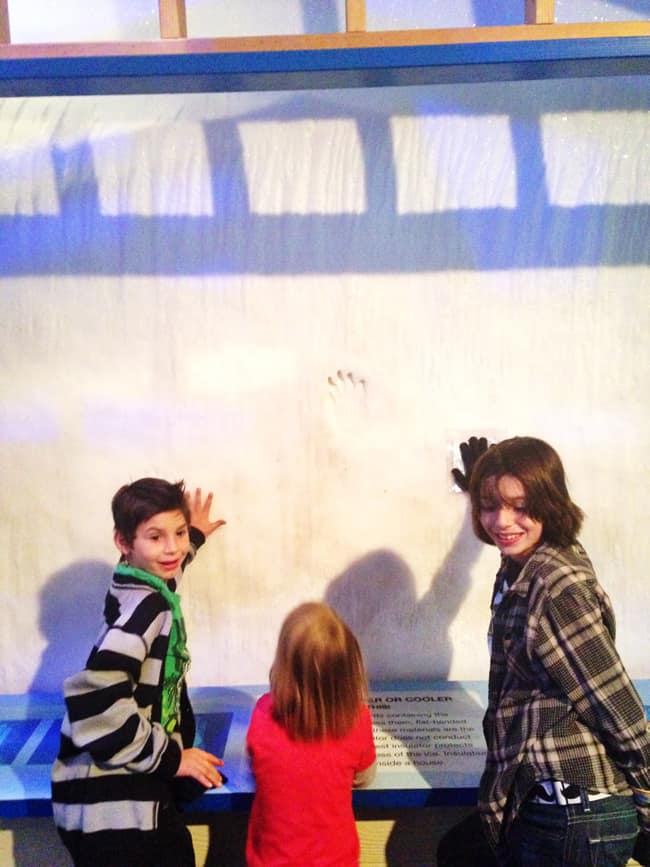 there is even a special area dedicated to children under 5, where they can have their own gingerbread experience.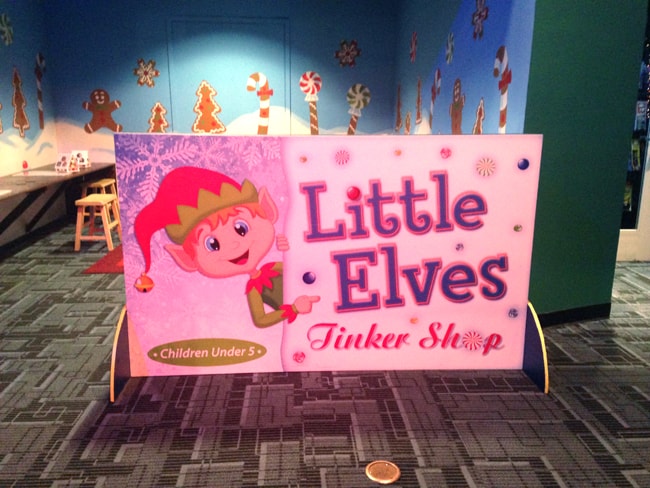 the areas has some special gingerbread matching sets and gingerbread games just for the younger kids.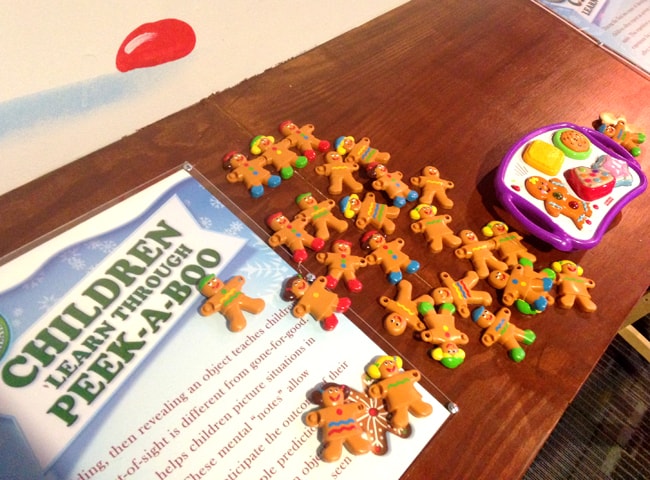 as always, my kids favorite part of The Science of Gingerbread exhibit is the Gingerbread Derby. kids can build their very own gingerbread car out of candy and cookies….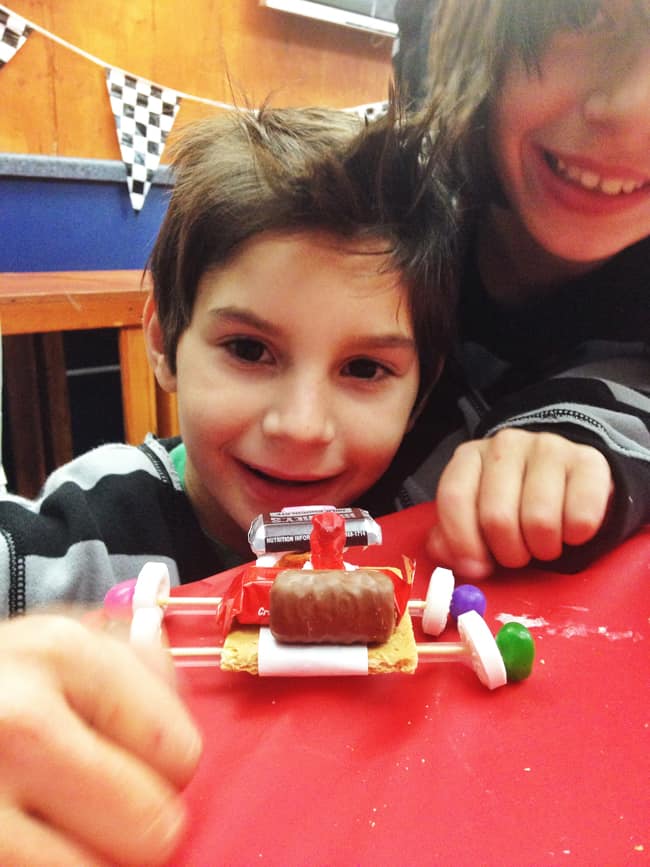 and then race it down the track with other competitors. the boys look forward to this part the most.  here is Grandma helping them out.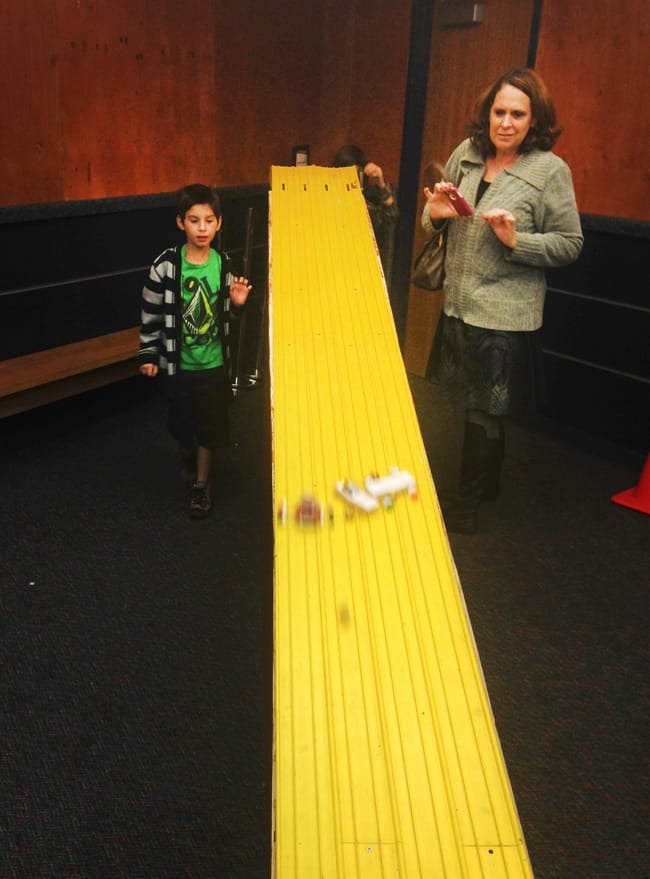 the boys also got to decorate cookies, make their own gingerbread mix and check out the fun holiday lights show. AND...in addition to all these fun activities of The Science of Gingerbread exhibit, you can also enjoy the rest of the museum. there are so many different areas to explore, you could spend the whole day at the museum. it makes a fun winter break outing for the whole family.
to find out more about The Science of Gingerbread exhibit or the Discovery Science Center, visit their Discovery Science Center website.
{disclosure: we were invited guests of Discovery Science Center. all thought and opinions are a bazillion times my own.}