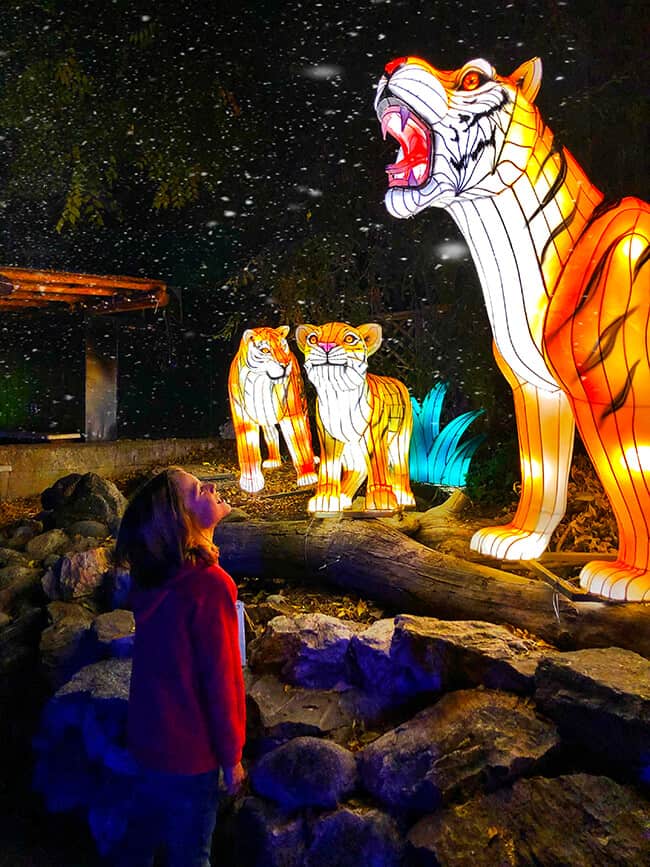 A few weeks ago, we had the opportunity to check out the Chinese Lantern Festival happening at the Pomona Fairplex. I have been really excited to check it out, because I love sharing different styles of artwork with my children and from the photos I saw of the Chinese Lantern Festival, I anticipated that is would be a magical evening of illuminated colors.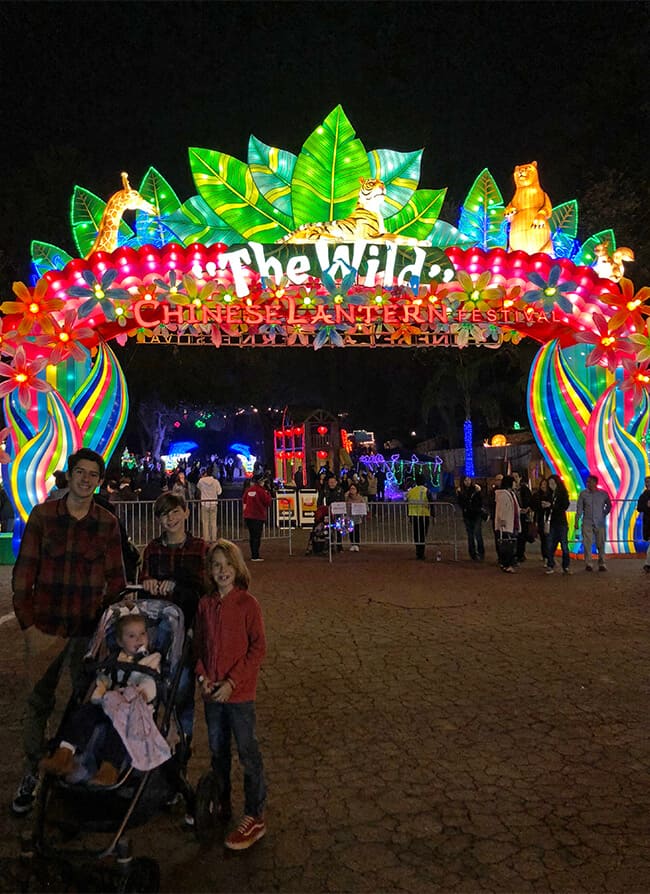 When we arrived, we were greeted by the most magnificent illuminated sculpture, lighting the way into the Chinese Lantern Festival. This Year's festival theme is "The Wild", so the festival is decked out with lantern animals from all over the world. As you visit each location, the animals change and transport guests to experience from different regions.
We were pleasantly surprised and amazed during our visit to the Chinese Lantern Festival. The lanterns were so much more that I had hoped for. We got to see vibrant lanterns shaped as cheetahs, jumping koi fish, majestic cranes and travel back in time with our dinosaurs. It seemed like we traveled the globe by walking through America, Oceania, Asia, Antarctica, and Africa. From modest origins of paper and silk, the Chinese lantern has evolved into wondrous shapes and sizes — turquoise and aqua-marine giant jellyfish, brilliant straw-colored and black-spotted cheetahs, glowing orange and green praying mantis, and ladybugs the size of small children.
The Chinese Lantern Festival is located all throughout the Pomona Fairplex. The walkways are all paved, but there are hills and stretches of walkway that are steep. Its almost all walking, so be prepared for that. It's a fully immersive multicultural experience that you will love to enjoy and make new memories. If you're looking for a unique place to snap a few stunning Instagram worthy photos, then this is the place. There are over 1000 Handcrafted Lanterns, covering of Glades, Picnic Hill, and Lagoon, there are live Kung Fu and Chinese Martial Arts Performances, and there is even free Kung Fu coaching on stage with the performers!
There was a fun dinosaur area where the kids could climb atop of the dinosaurs. There were also ridable dinosaurs for little kids. Dani had a fun time getting pushed around on a dinosaur by her brothers. The lighting was difficult to take pictures in the area, so my photos aren't very good, but I wanted to share them so you could see what was included in the Chinese Lantern Festival experience.
Here are some more photos from our visit...
One of the most magical areas of the Chinese Lantern Festival had to be the Lagoon area of the Fairplex. The way the lights sparkled off the water and the the dripping lights in the trees, it was our favorite of the Chinese Lantern Festival experience.
We also loved the under the sea area.
Tips for Visiting the Chinese Lantern Festival
• Arrive at your designated time. You will need at least an hour and a half...probably more to experience the festival. We spent almost 2 hours there.
• Dress warmly. The nights have been chilly here in SoCal, and my kids all complained about being cold.
• Eat before you come. But plan on getting a treat! They have food trucks at the Chinese Lantern Festival.
• Bring a stroller for the little ones. It's all walking, so if you have a baby or a toddler that can't walk for longer distances, bring a stroller.
• Bring a camera. There are lots of photo opportunities...the colors are just fantastic. I recommend taking your photos without a flash to get the best photos. Use and editing app to brighten faces. Or stand near the lanterns to illuminate yourselves.
• Bring a water bottle.
• Be prepared to be on your feet most of the time. If you are coming with someone who can walk well, I recommend a wheelchair.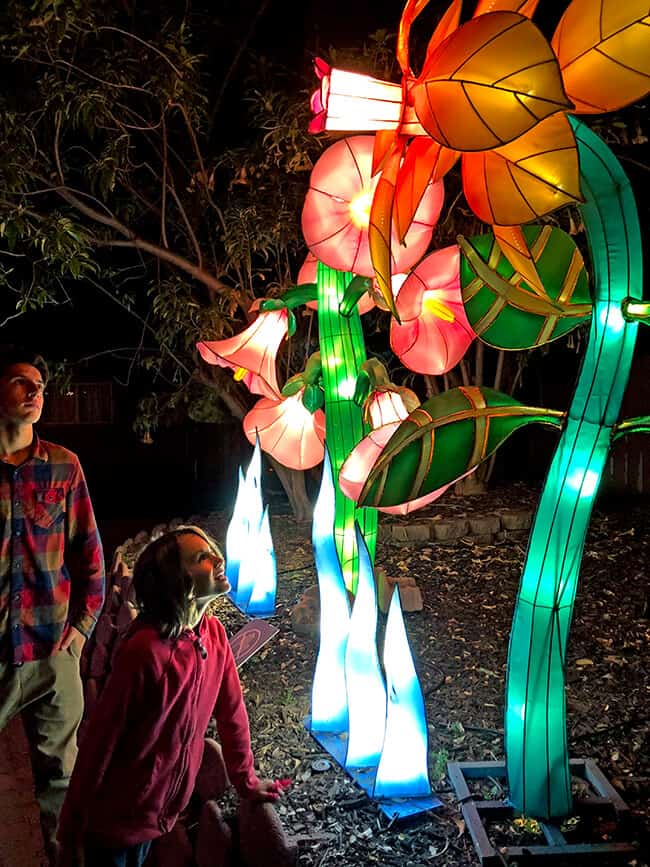 I hope that you and your family have a chance to visit the Chinese Lantern Festival this winter. Our family had such a great time, and it was a peaceful and magical evening that we will always remember!