This post is sponsored by Kaiser Permanente Orange County.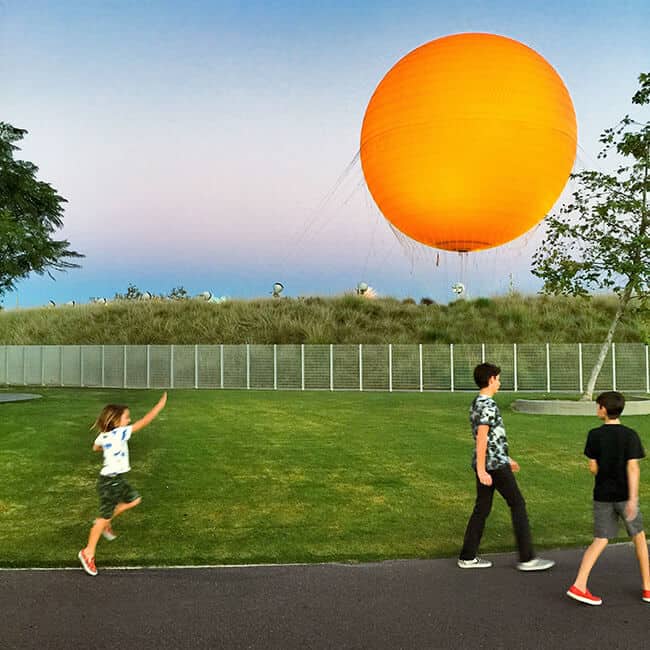 i've been working with Kaiser Permanente Orange County hospitals in Irvine and Anaheim for the past few months, and have been pretty impressed in the services and amenities that they offer not only their patients, but also the community. i recently wrote about their awesome farmers markets, yummy recipes they offer online, and the prenatal programs that they offer. now i wanted to share about the Thrive Walks that are located at the Orange County Great Park and also at their Irvine and Anaheim Hospital locations, and also wanted to share some tips for family fitness and keeping our children healthy.
What is the Thrive Walk?
Kaiser Permanente Orange County has three Thrive Walks located in Orange County. each are 1 mile long walking paths that promote wellness through walking and exercise – all while incorporating elements of nature and design to calm the mind, body, and spirit. the boys and i wanted to check them out for ourselves, so the other evening, we headed over to the Orange County Great Park for a family walk in the park. it was just what we needed to calm ourselves from a busy weekend, get our bodies moving, and was the perfect way to spend some quality time together.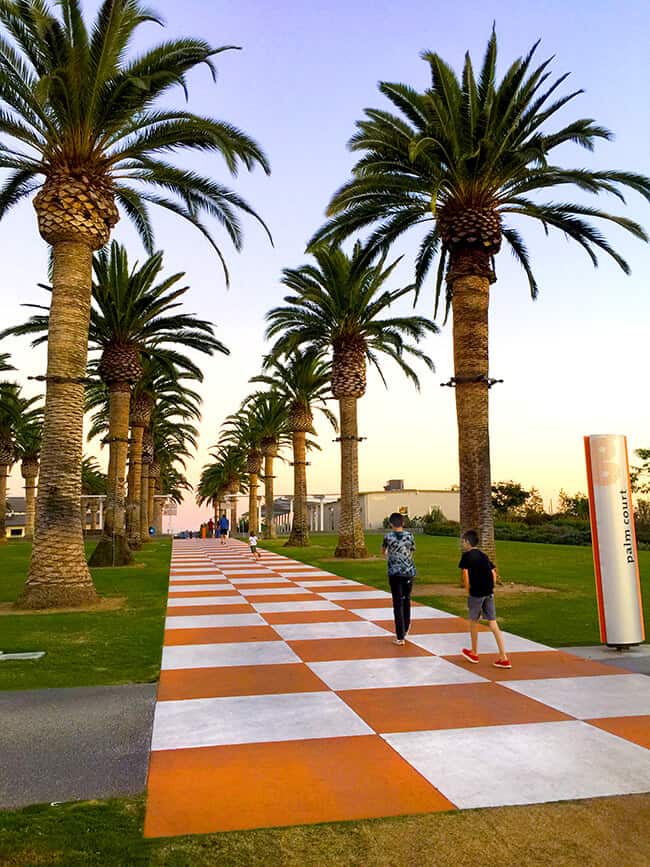 the Orange County Great Park is a great place for families to get active. you can bring your bikes, scooters or rollerblades and run and play on the many paths and trails throughout the park. there's also a carousel, playground and a giant Great Park Ballon that you can ride up into the sky for a small fee.
here we are ready to head over to the Thrive Path.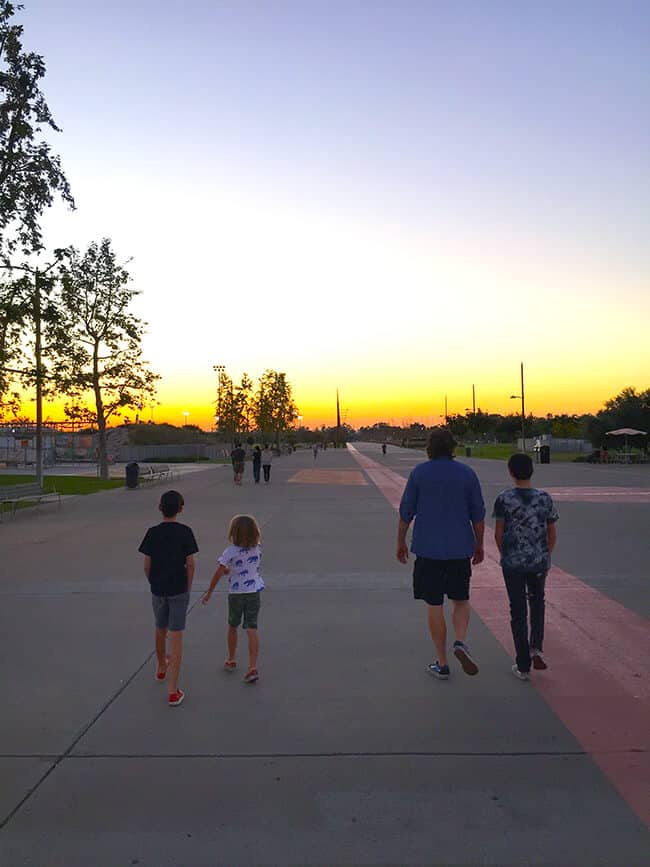 the Thrive Walk at the Orange County Great Park is located around the North Lawn and winds around the grass fields and reflection pond. it's pretty easy to find using this map. the turquoise line represents the Kaiser Thrive Walk. you can park in the Squadron Parking lot for free, then walk to the Thrive Path. it's nicely paved, perfect for walking, running or biking, and there are special tips and motivational quotes on signs along the path.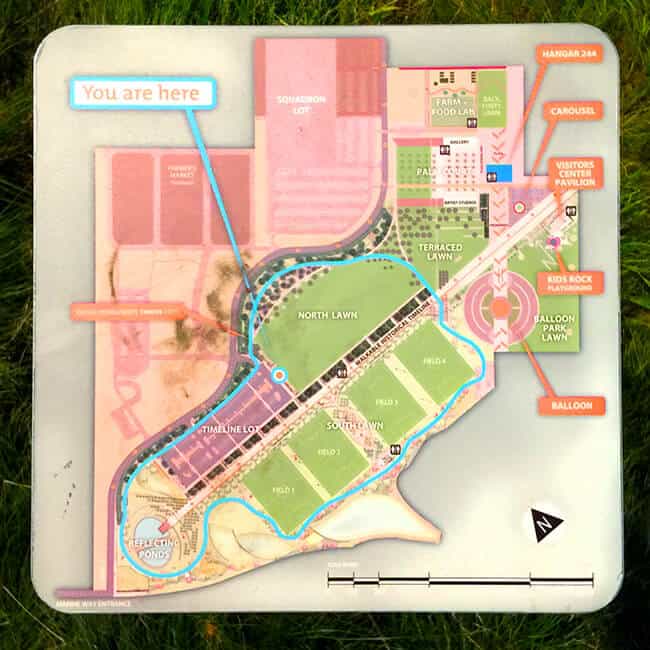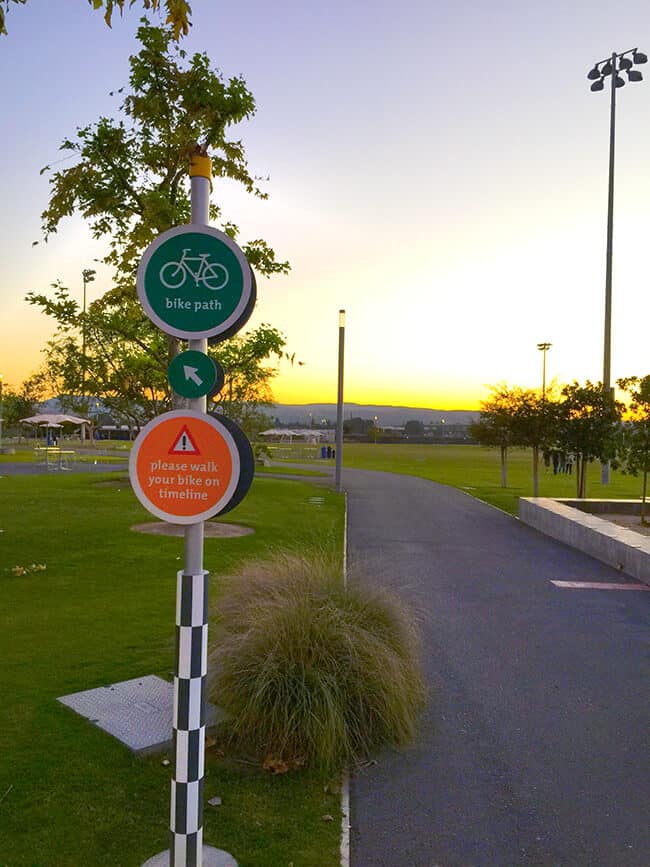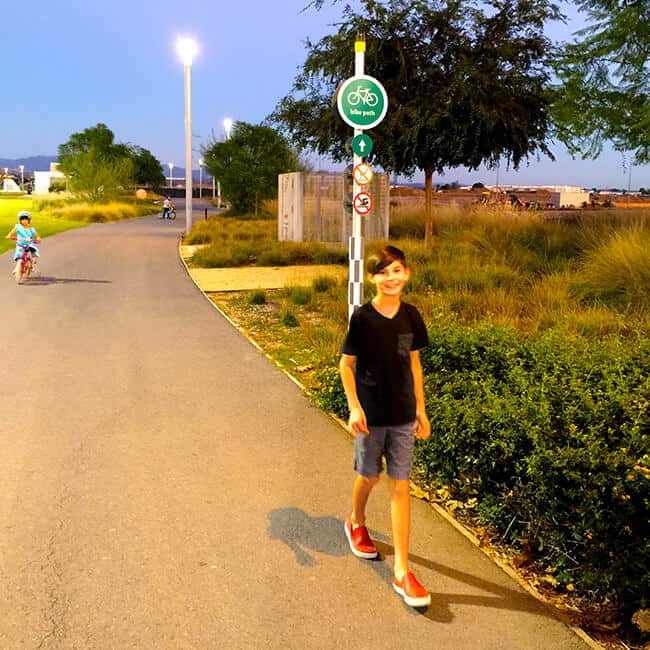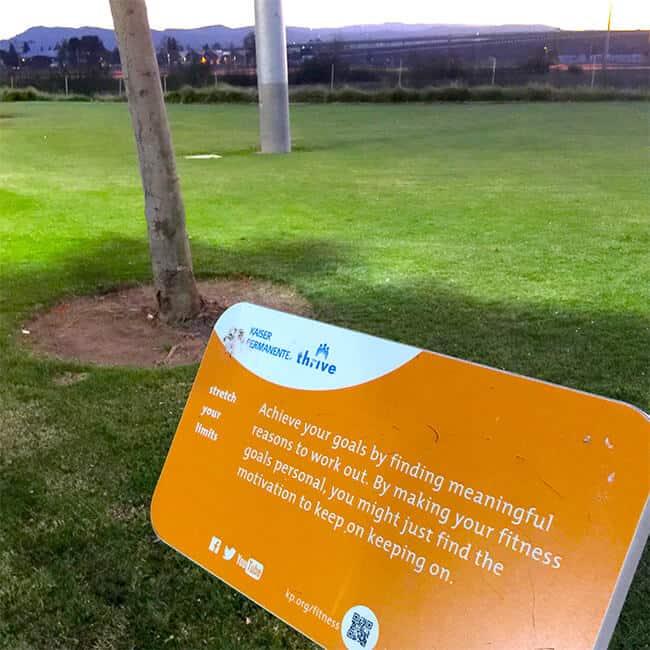 there are also mile markers along the path, so you know how far you have walked. it was fun for us to look for the next marker and see how long it took for us to get to each tenth of a mile.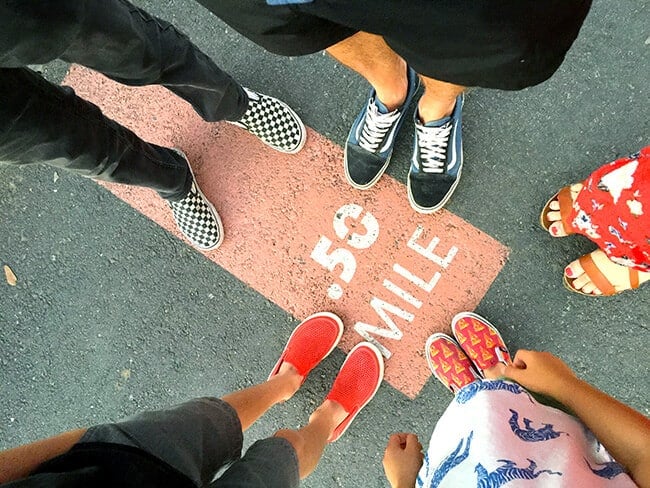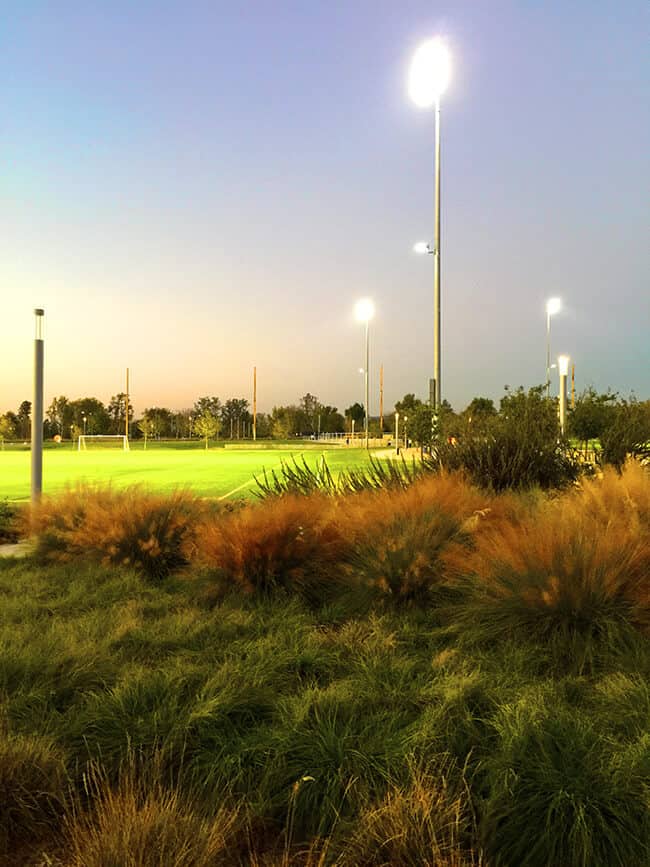 in addition to our family checking out the Kaiser Thrive Walk, i was also able to have a great chat one afternoon with Dr. Hemesh Patel, a physician at Kaiser Permanente. he gave me some great tips on family fitness and keeping your family active and healthy. one great tip was the 5210 plan. a plan to help keep your kids active and prevent obesity – the number one health risk in kids today.
The 5210 Plan
5 – make sure to eat at least 5 fruits and veggies per day.
2 – kids should have no more than 2 hours of screen-time per day. this includes: electronics, television and hand-held devices.
1 – make sure kids get 1 hour of physical exercise per day. activities such as walking, riding bikes, running around at the park or playground, and team sports are great examples of good exercise.
0 – kids should drink zero juice or sugary drinks per day. this includes: all juices, sports drinks, sodas and flavored drinks.
Families that Exercise Together, Stay Healthy Together
Evening walks, running in the backyard, going to the park, bike rides, hiking and playing together are great ways to stay active together as a family. Making a habit of exercising together will create healthy habits for your children. They will view exercise as fun and not a chore.
ALSO...
Kaiser Permanente has some great information and resources on their website on how to stay active and eat healthy. they also offer classes to their patients. AWESOME!
i can definitely see our family heading on more evening walks in the future, especially once our new little one has arrived. i think it will be a lot of fun to put the baby in the stroller and walk with the boys in the parks around our community. it was also nice to stop every once in a while along our route and let the boys just play. they enjoyed rolling in the grass, throwing rocks in the pond and gathering sticks. seeing them being happy outdoors in nature is so much more rewarding than seeing them on the couch with their eyes fixated on a screen.
by the time we finished our walk, it was dark...even though it was only around 6:30 pm. as you can see, we had a great time.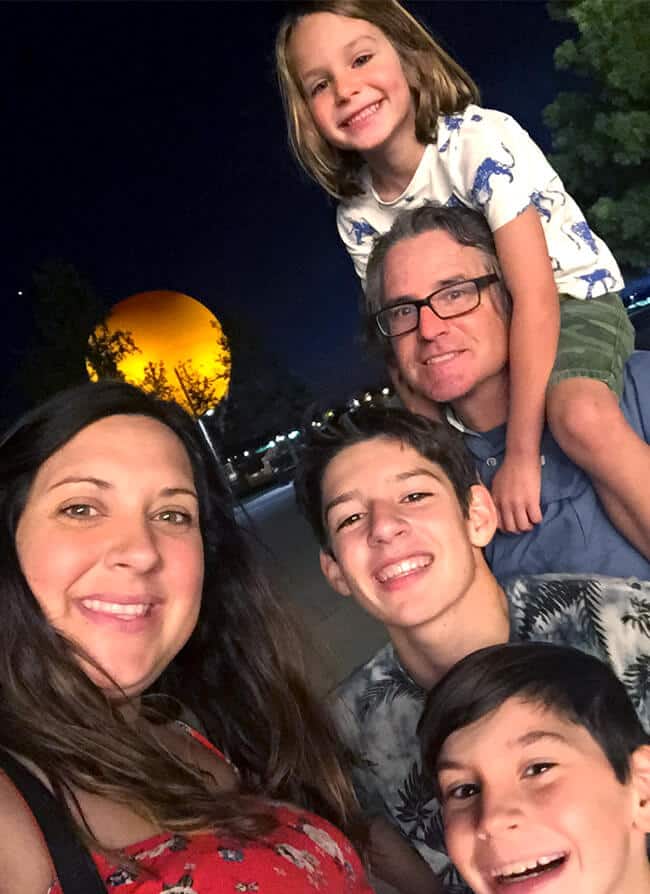 finally, don't forget that the Kaiser Permanente Orange County hospitals in Irvine and Anaheim also have Thrive Walks, you are welcome to use them at your convenience, and enjoy the special design features and waterfalls that are located along their paths. they're just another way Kaiser Permanente is helping to keep our community on the Path to Thrive.