Fall-O-Ween is returning to Heritage Hill Historical Park in Lake Forest this October! Come celebrate the fall season with OC Parks for it's 3rd Annual Fall-O-Ween event. Orange County families are invited to tour the decorated historical grounds during special park hours and take fun fall pictures. There will be a variety of fall and Halloween-themed photo opportunities that you won't want to miss.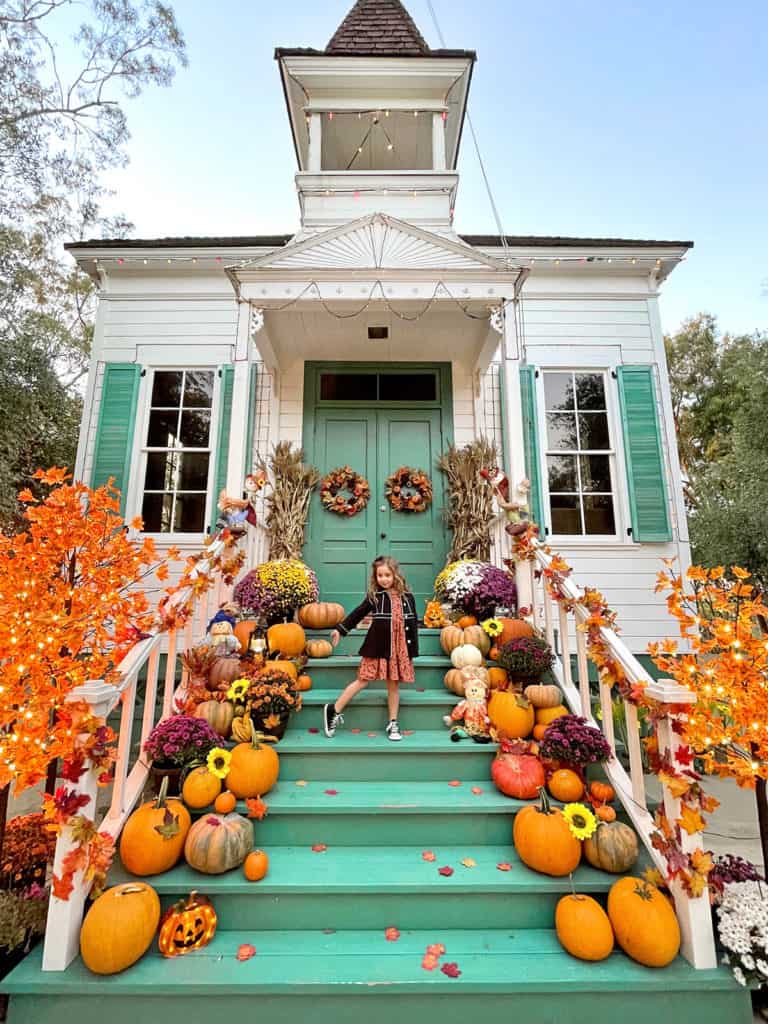 This year's 2023 Fall-O-Ween at Heritage Hill is being offered during two full weekends! October 13-15th and 20-22nd from 4:30 - 8:30pm. Reservations are not required, so just show up and enjoy.
And YES!!! It's fun and FREE.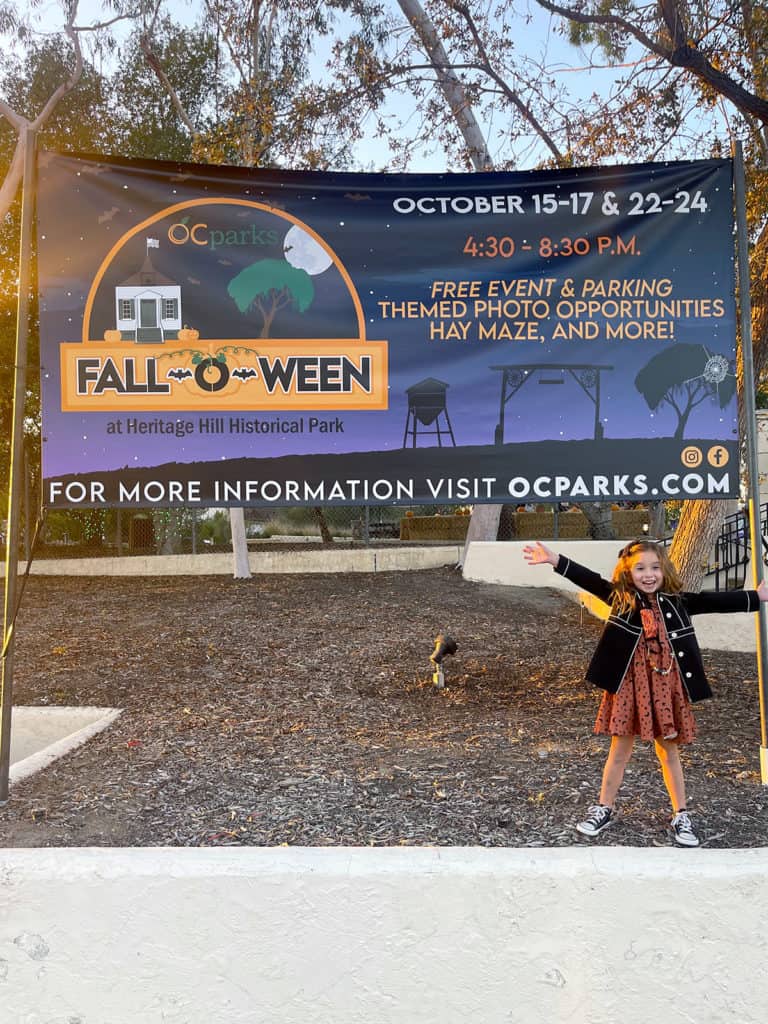 Is Fall-O-Ween Family-Friendly?
This is a family-friendly event! It is great for toddlers and kids of all ages. If your child is scared of the dark or spooky decorations, I would recommend coming while it is still light out. Although the decorations are not particularly scary, the dark trees and skeletons may be a bit scary to some kids.
Is Fall-O-Ween at Heritage Hill Instagrammable?
Yes! Fall-o-ween at Heritage Hill is extremely instagrammable. The iconic white house with turquoise steps is decorated with pumpkins and fall leaves. It is a highly Instagrammed Halloween spot in Orange County.
Is Fall-O-Ween Pet-Friendly?
Pets are also welcome on leashes no longer than 6 feet.
What Should You wear to Fall-O-Ween?
Costumes are encouraged! Especially of you want to get some fun Halloween photos. You could also dress for fall and get some great family photos. Try to get there early for that. Don't forget to bring your camera!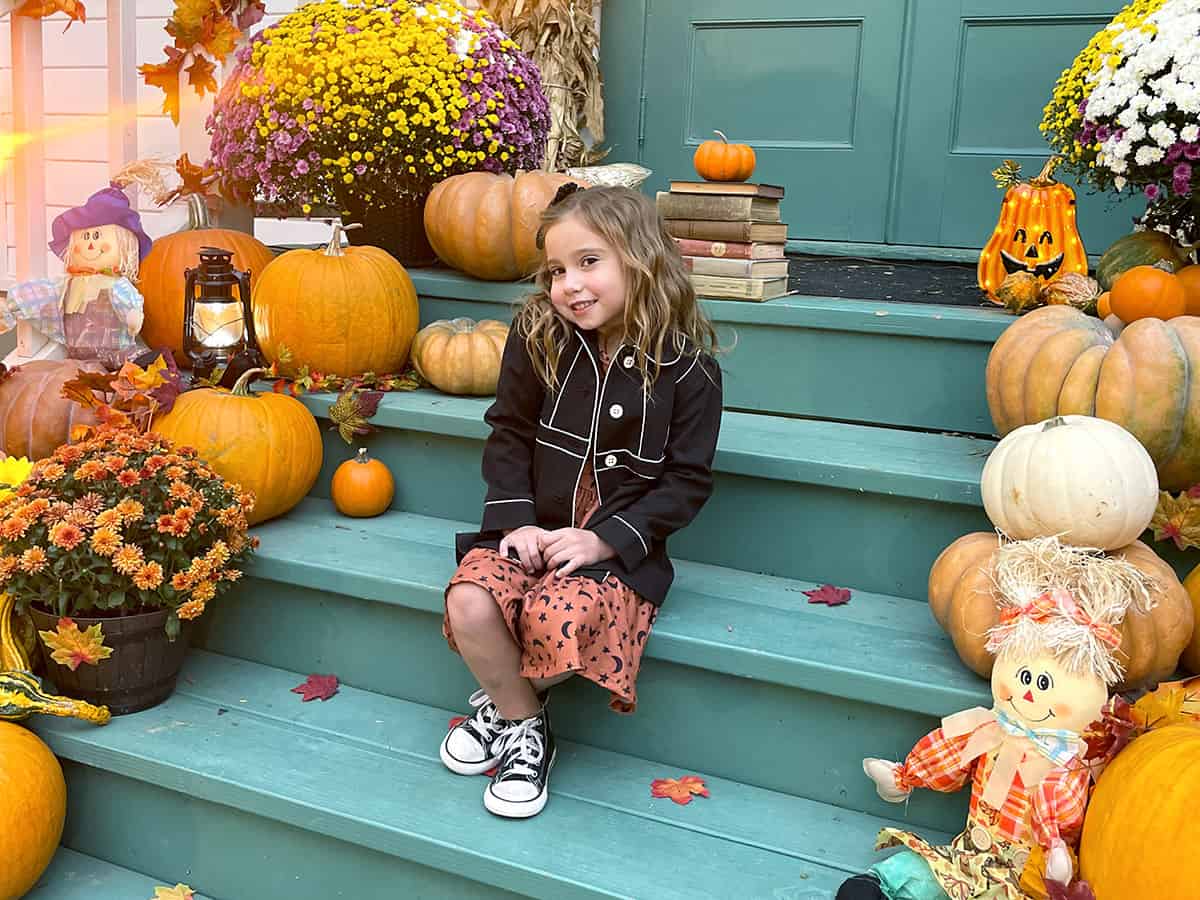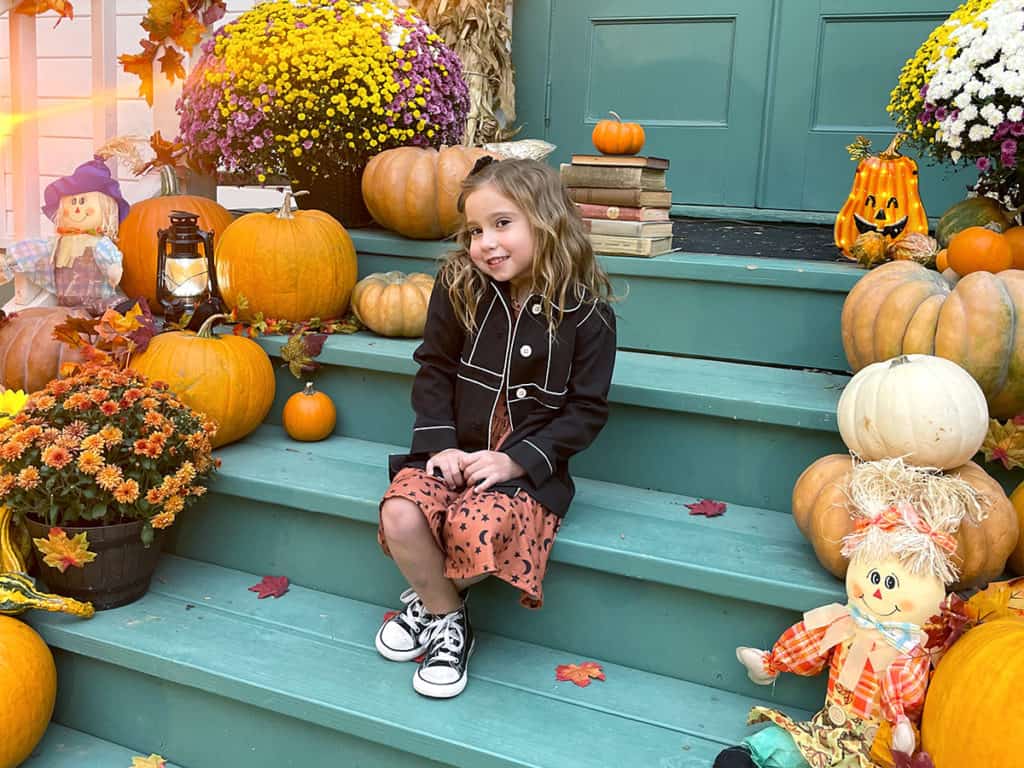 Where is Heritage Hill Historical Park?
Heritage Hill Historical Park is located at:
25151 Serrano Road, Lake Forest, CA.
The 4.1 acre park is open Tuesday through Saturday from 9:00 AM - 5:00 PM. But the buildings are only open Wednesdays and Saturdays at 11 a.m. These free "Walk-in" tours are offered weekly for individuals and groups of seven or less. Volunteer docents meet visitors at the front porch of the Serrano Adobe and tour each building.
What to Expect at Fall-O-Ween at Heritage Hill Historical Park
The Fall-O-Ween event at Heritage Hill Historical Park is the perfect Halloween for families in Orange County who are looking for fall photo opportunities, Halloween decorations, spooky trails and a fun atmosphere.
How Much Does Fall-O-Ween at Heritage Hill Historical Park Cost?
Did I mention that this event is FREE!
Upon arrival, kids will get a scavenger hunt card to complete along the Halloween trails. There are 6 clues to find! Once completed, you can turn it in for a Halloween surprise.
Do I Need a Ticket to Fall-O-Ween at Heritage Hill?
No. You do not need a ticket. Just show up and enjoy.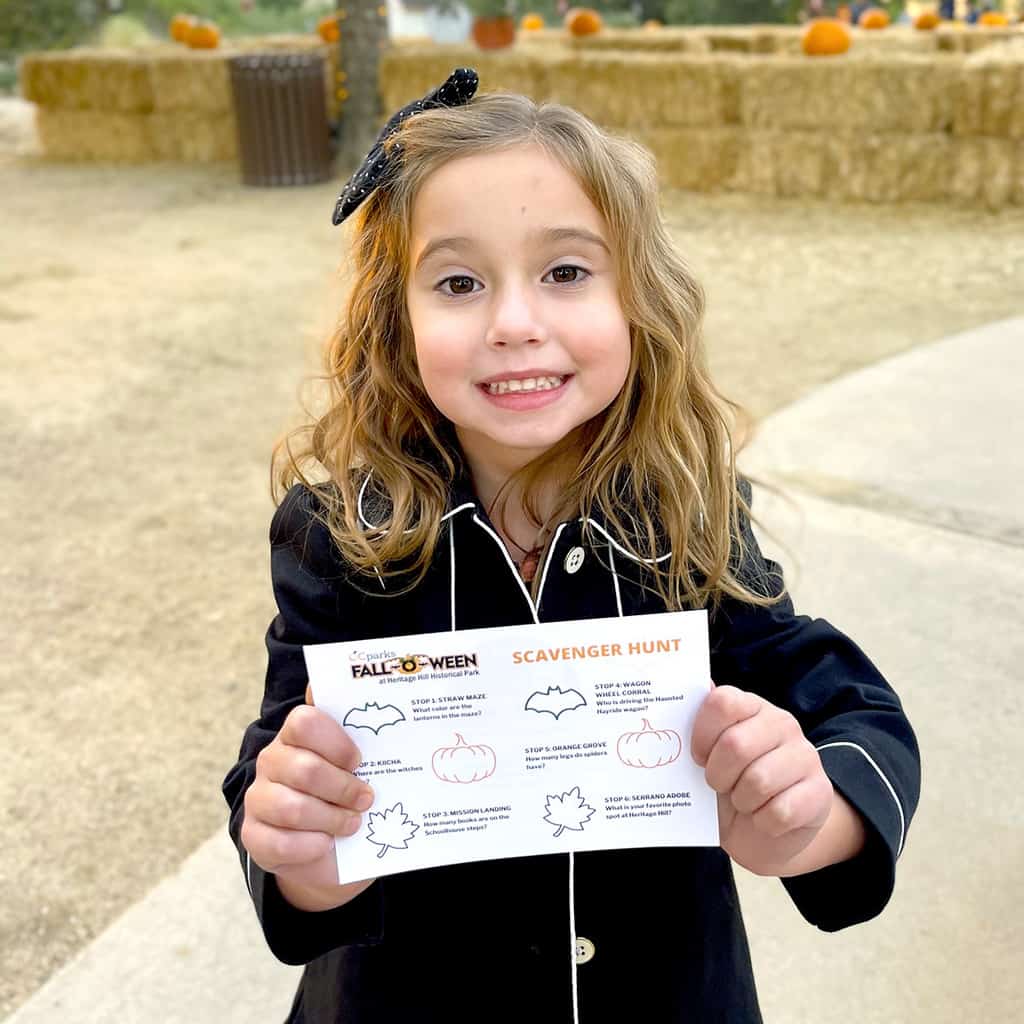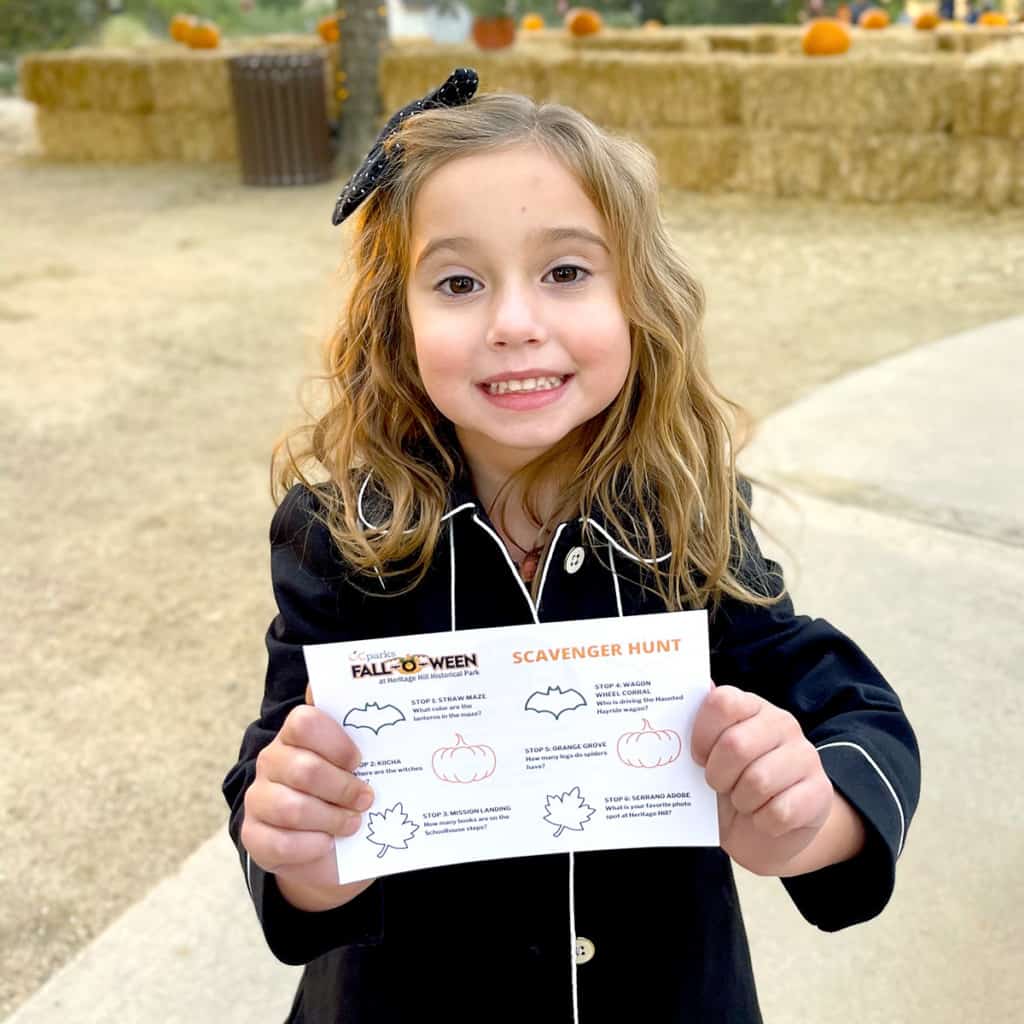 Besides the scavenger hunt, there are lots of fun Halloween photos opps and decorations along the trails. There are 6 main areas that you will see decorated.
This spooky house was one of our favorites. It looks especially cool as the sun goes down.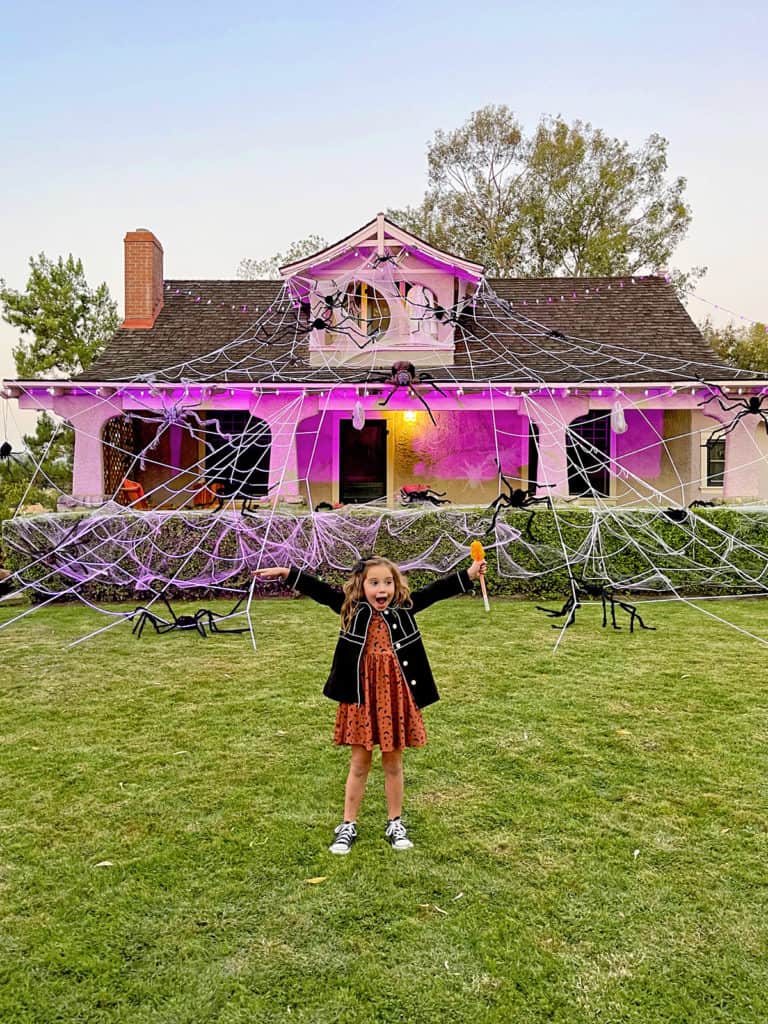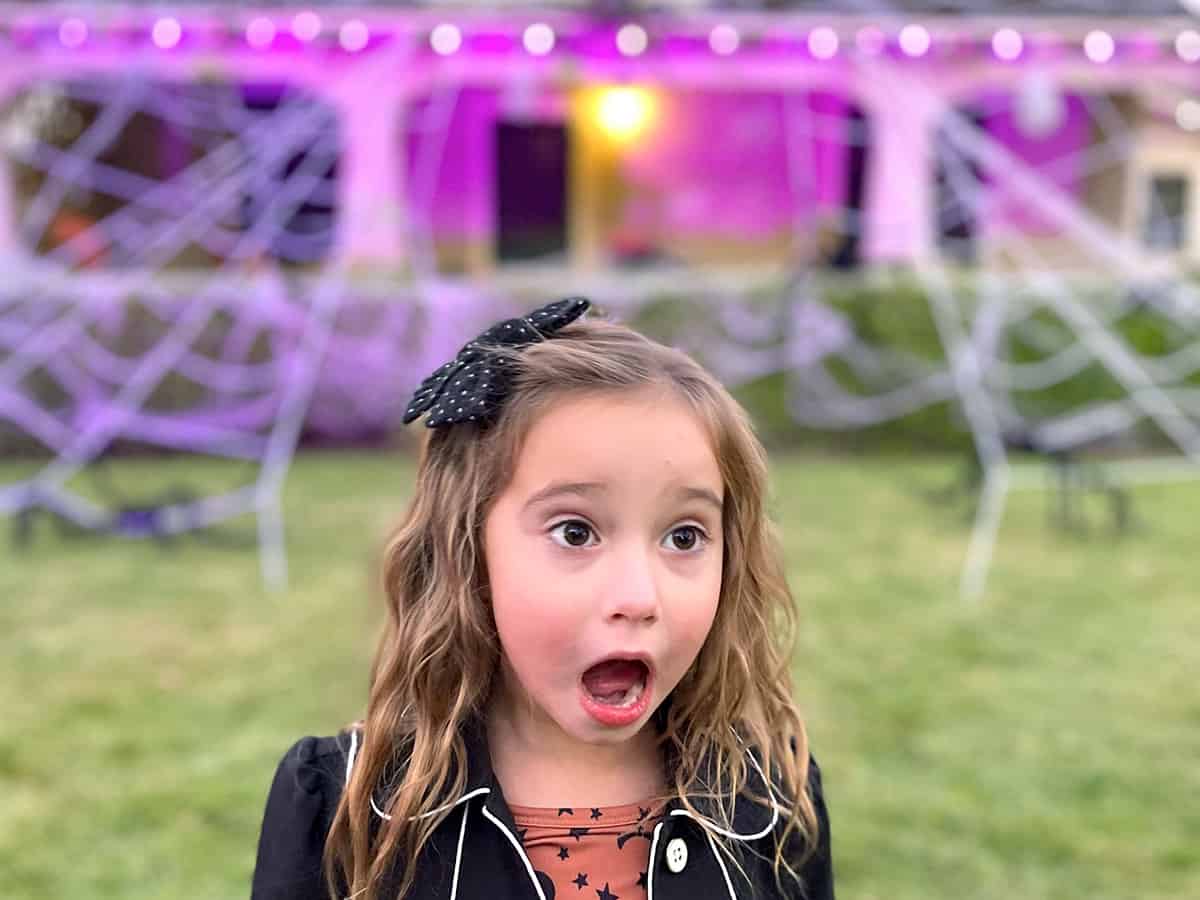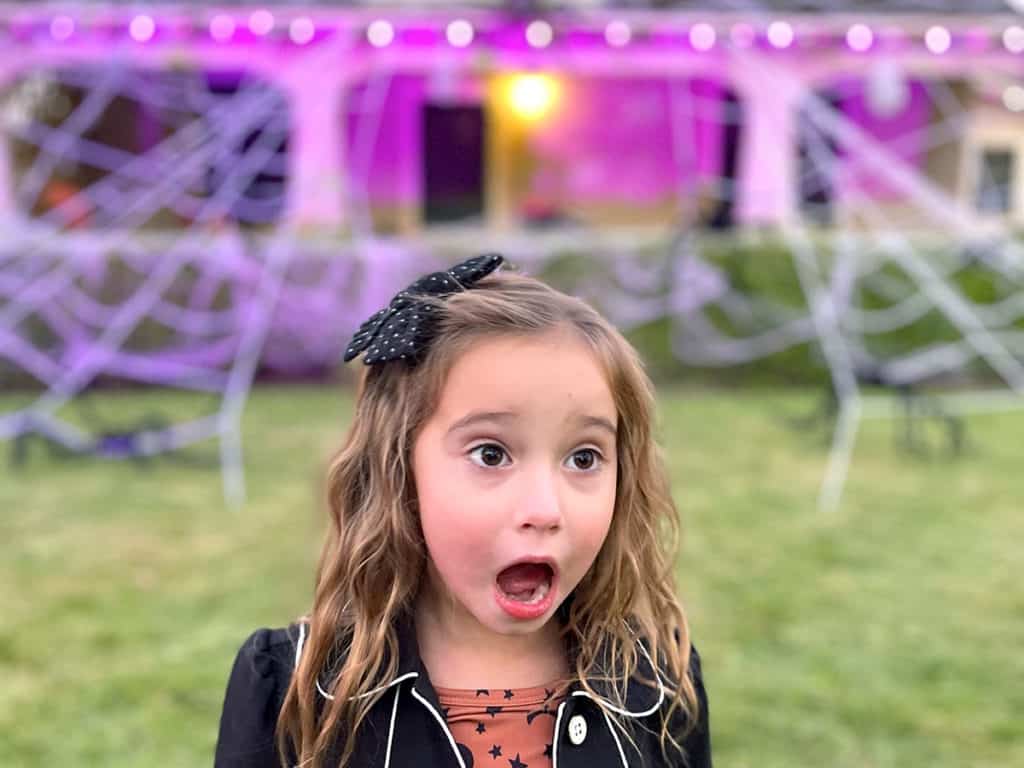 Check out some of the photos we took along the spooky trails...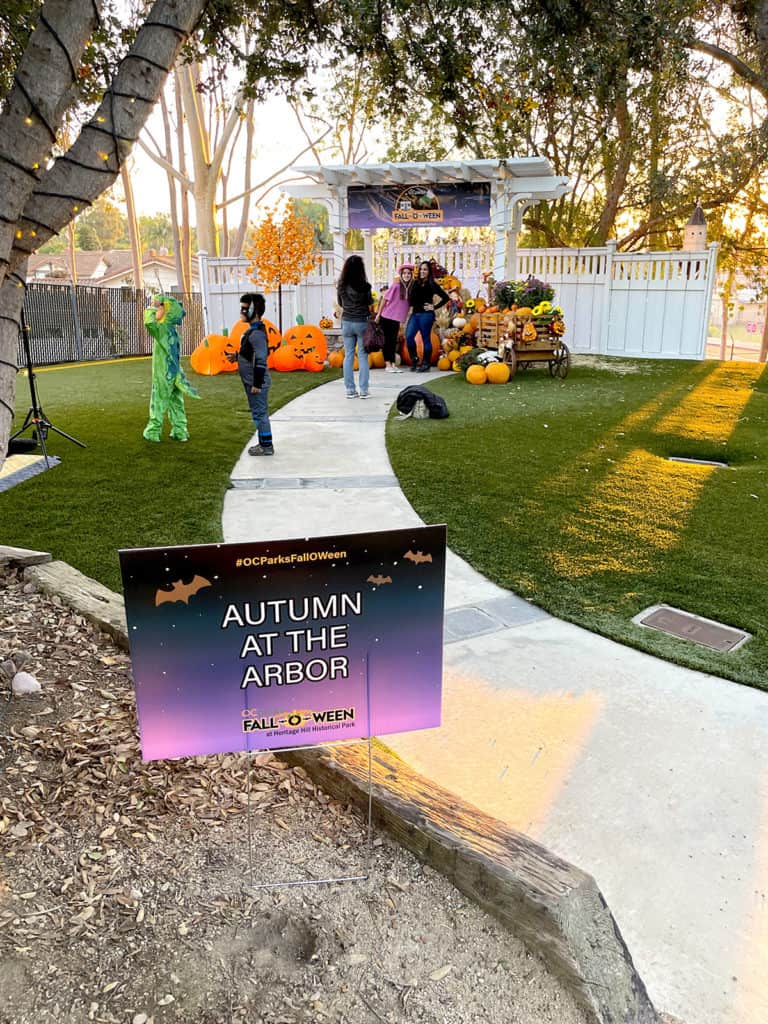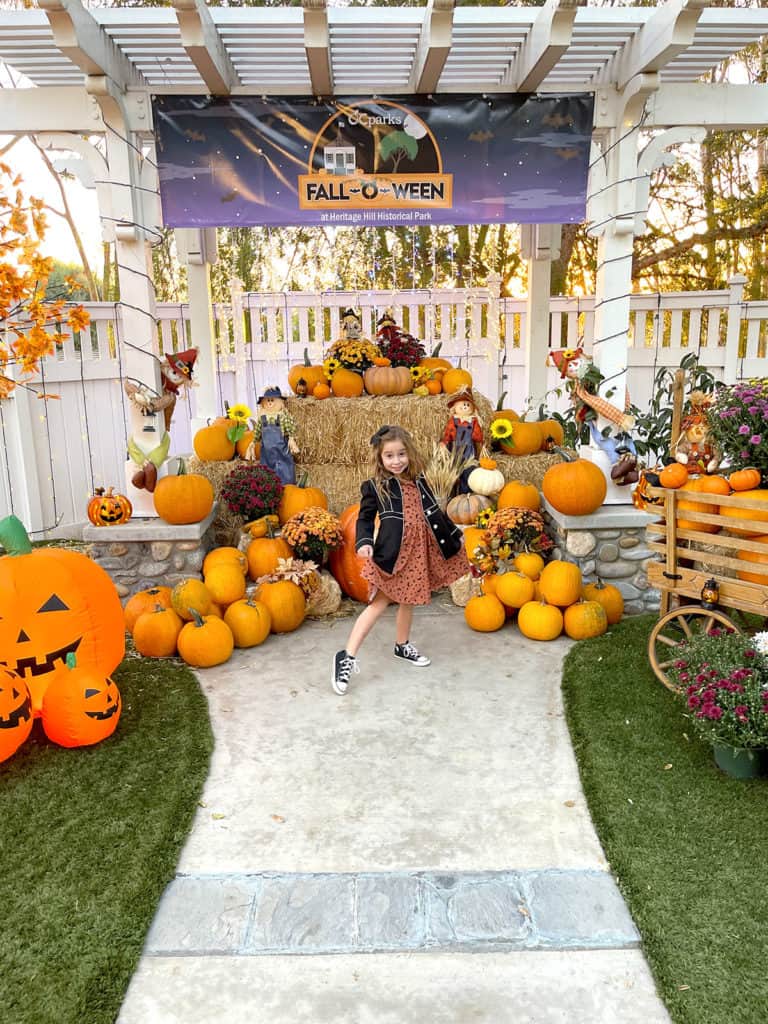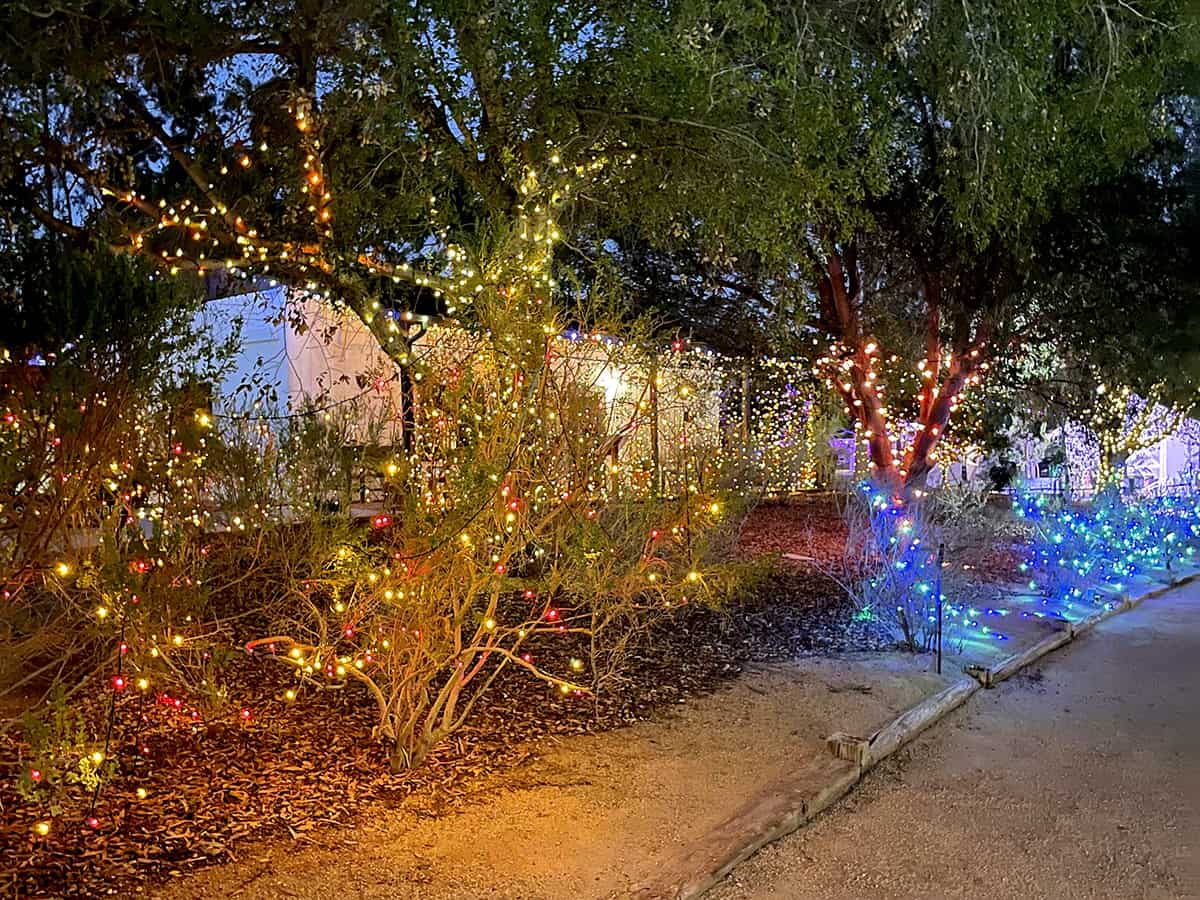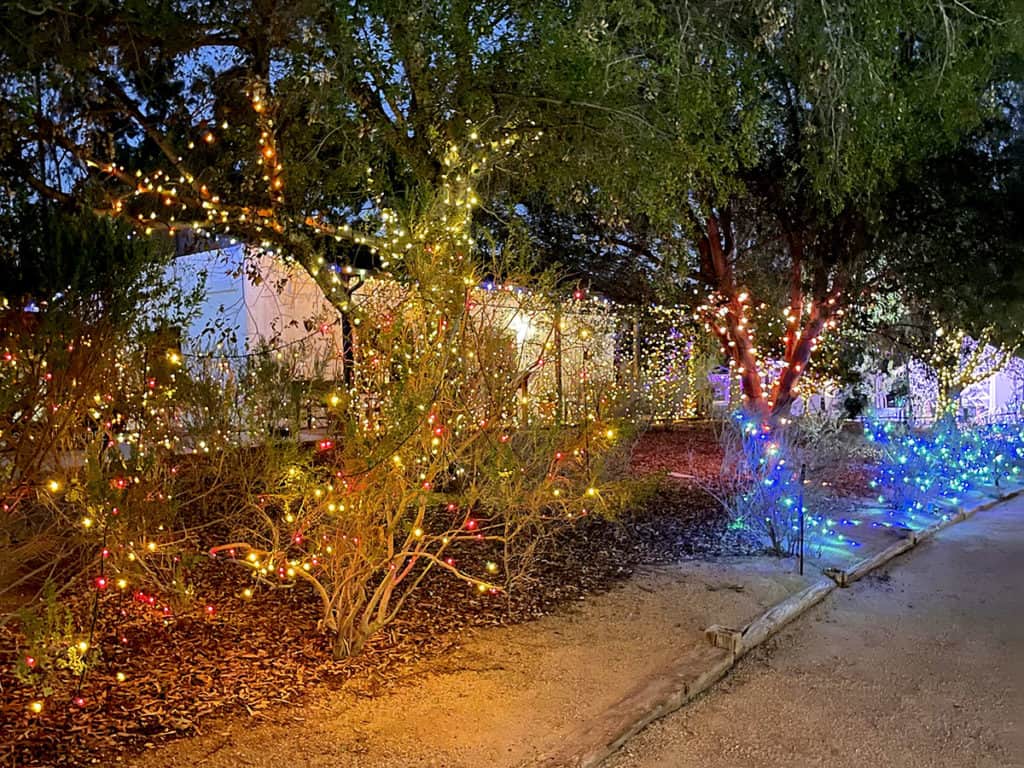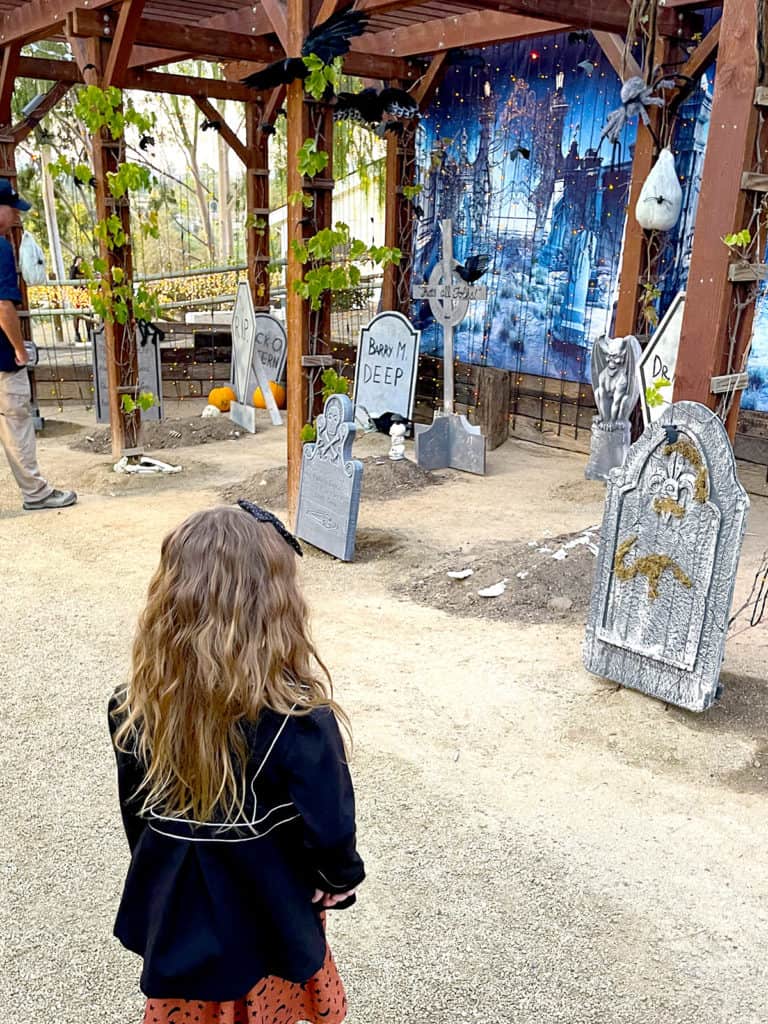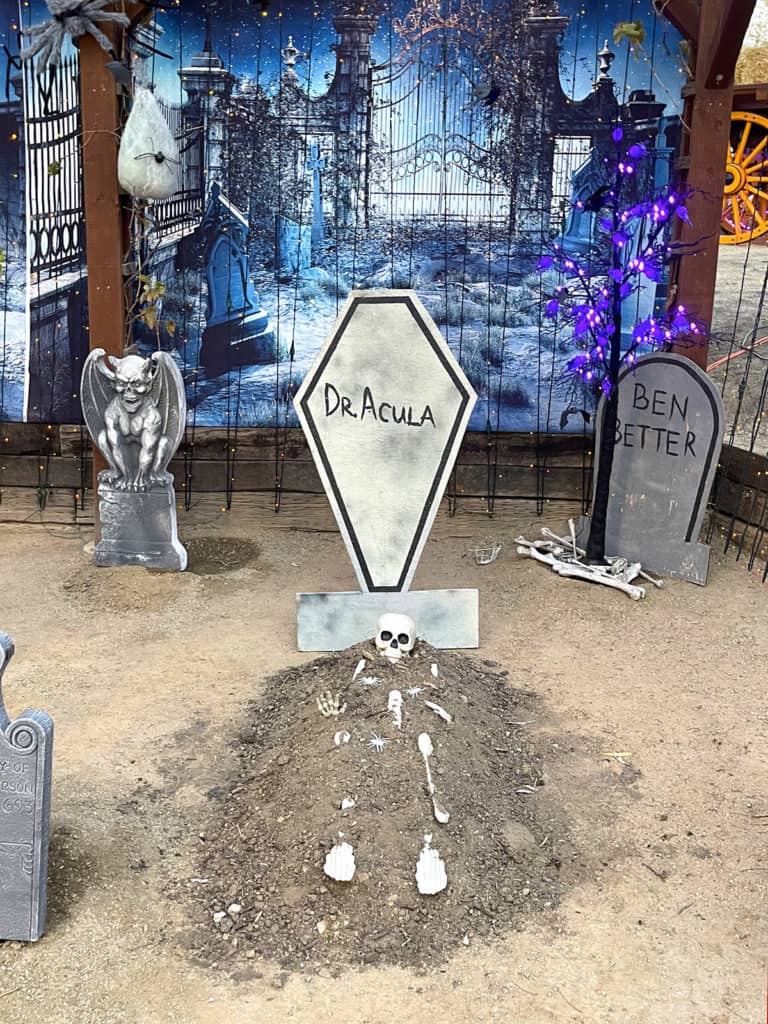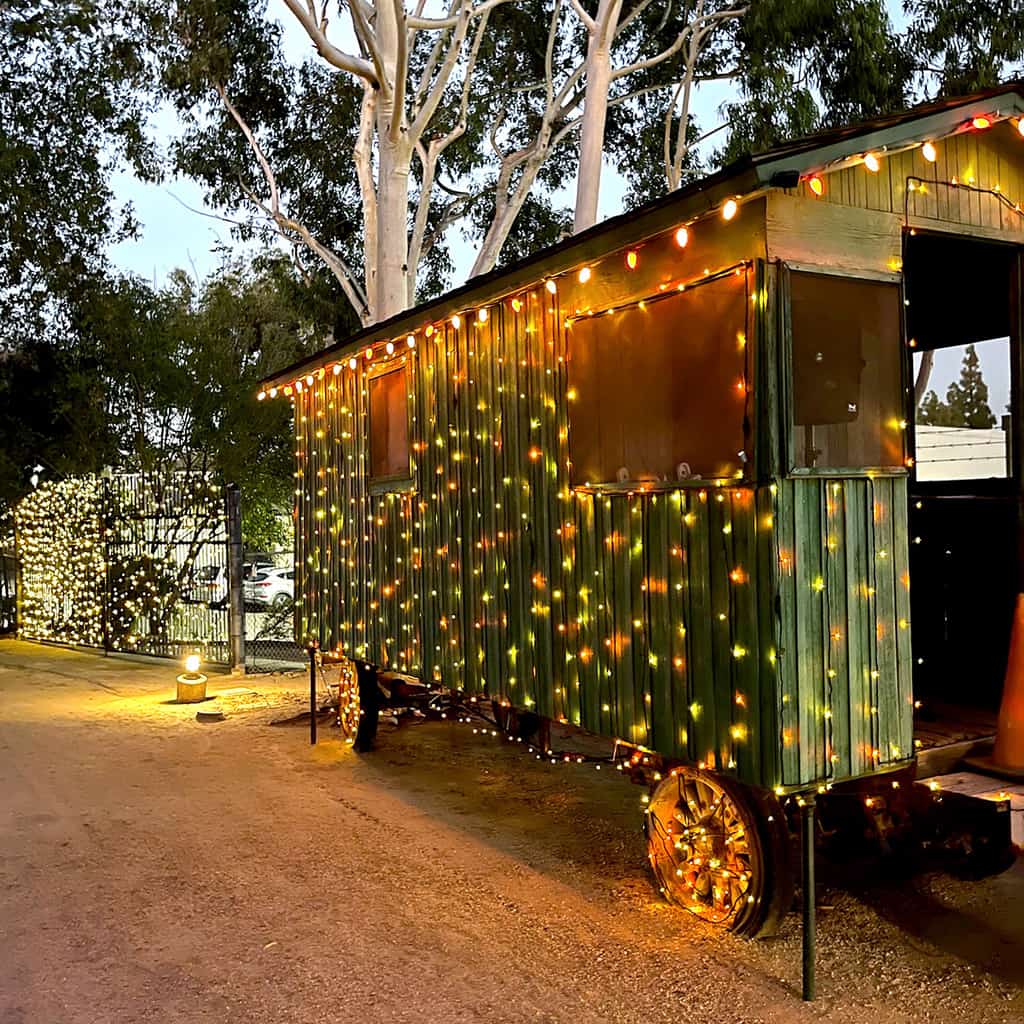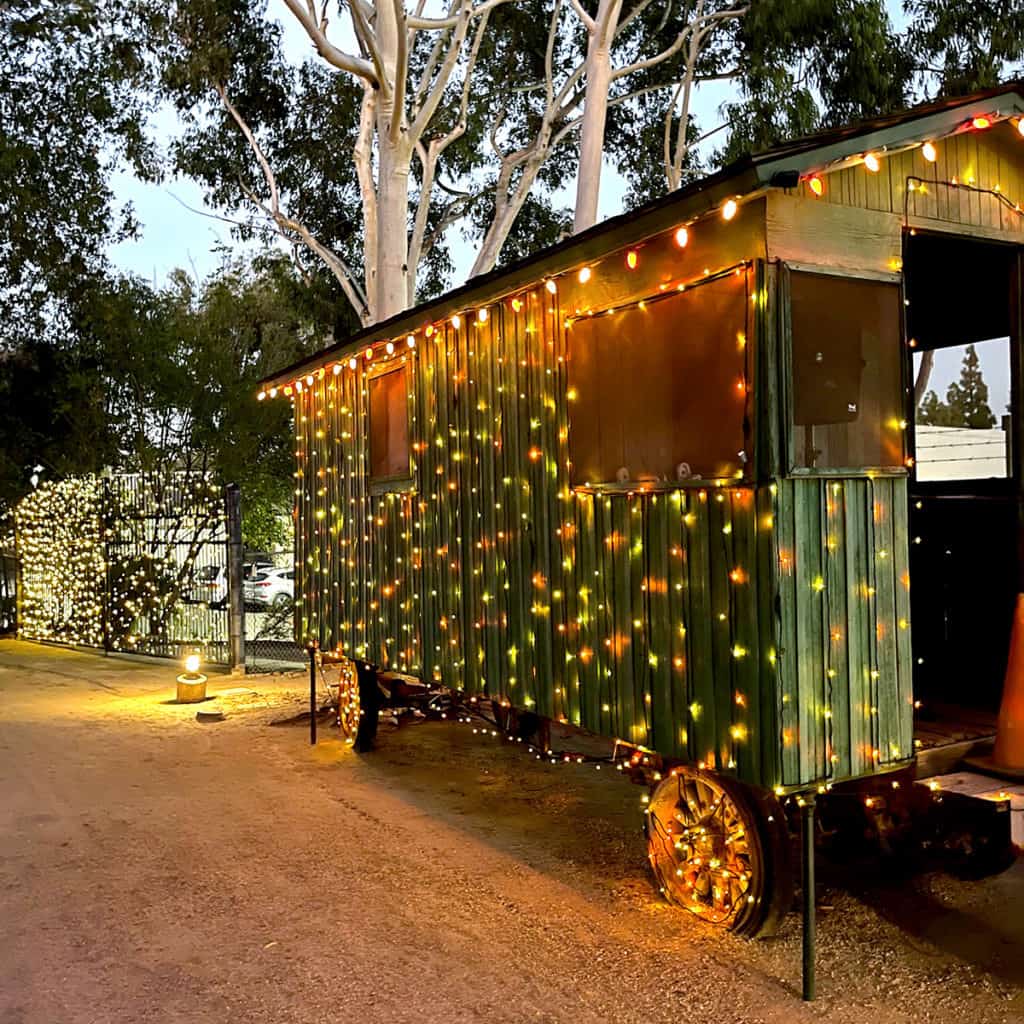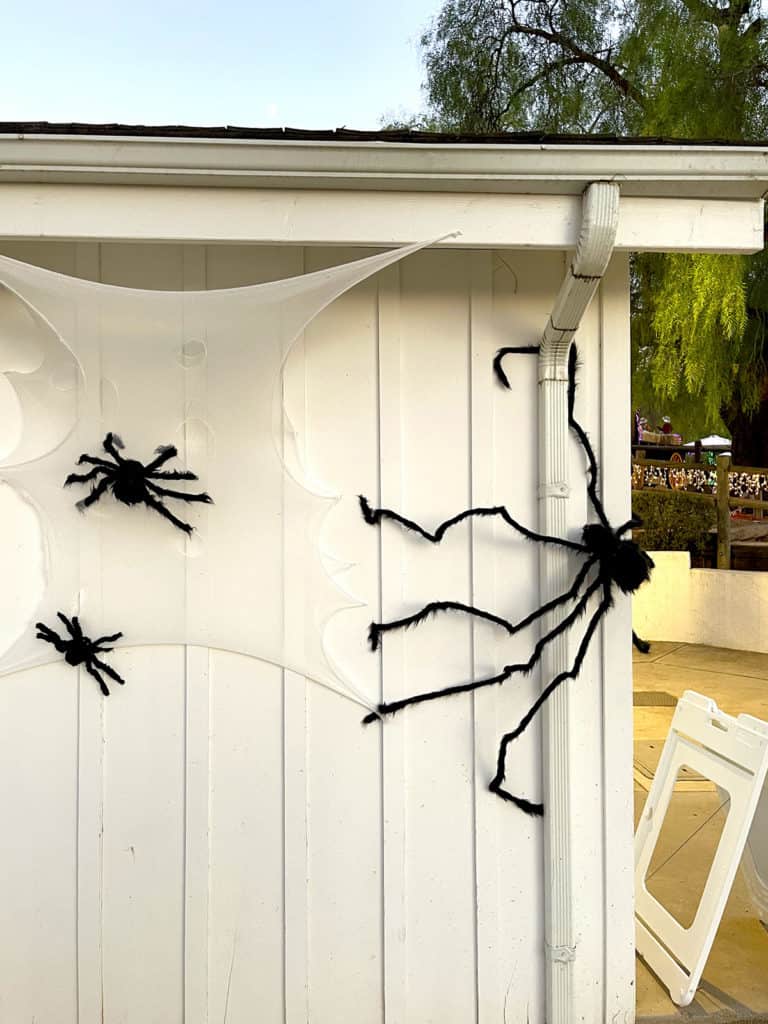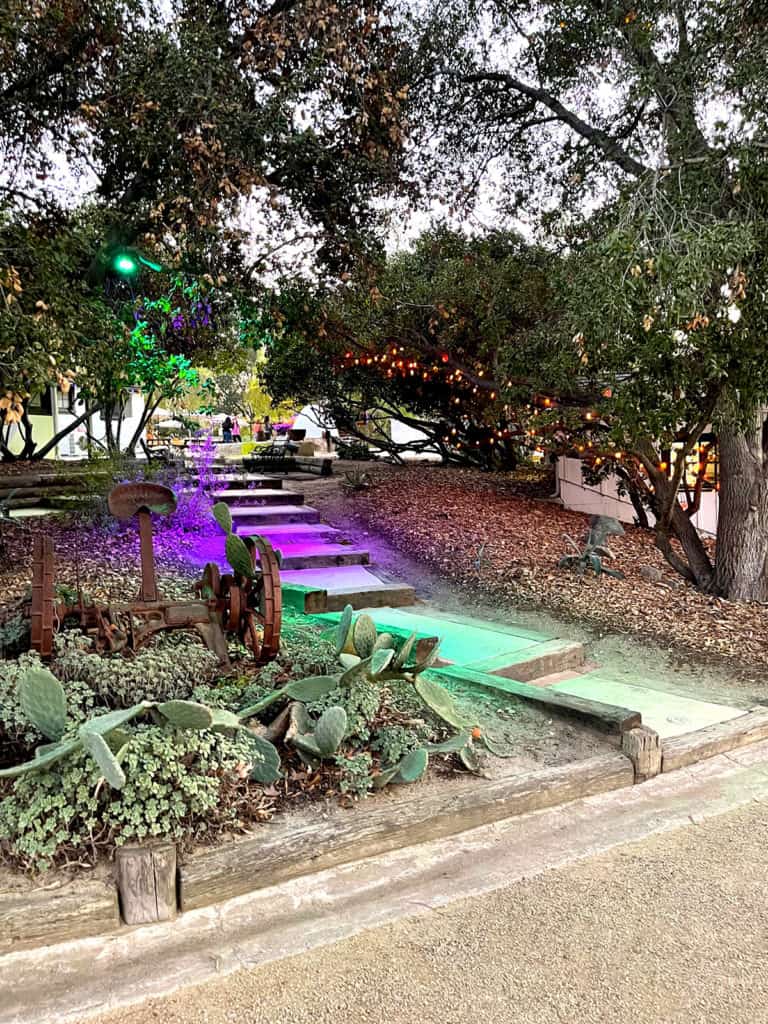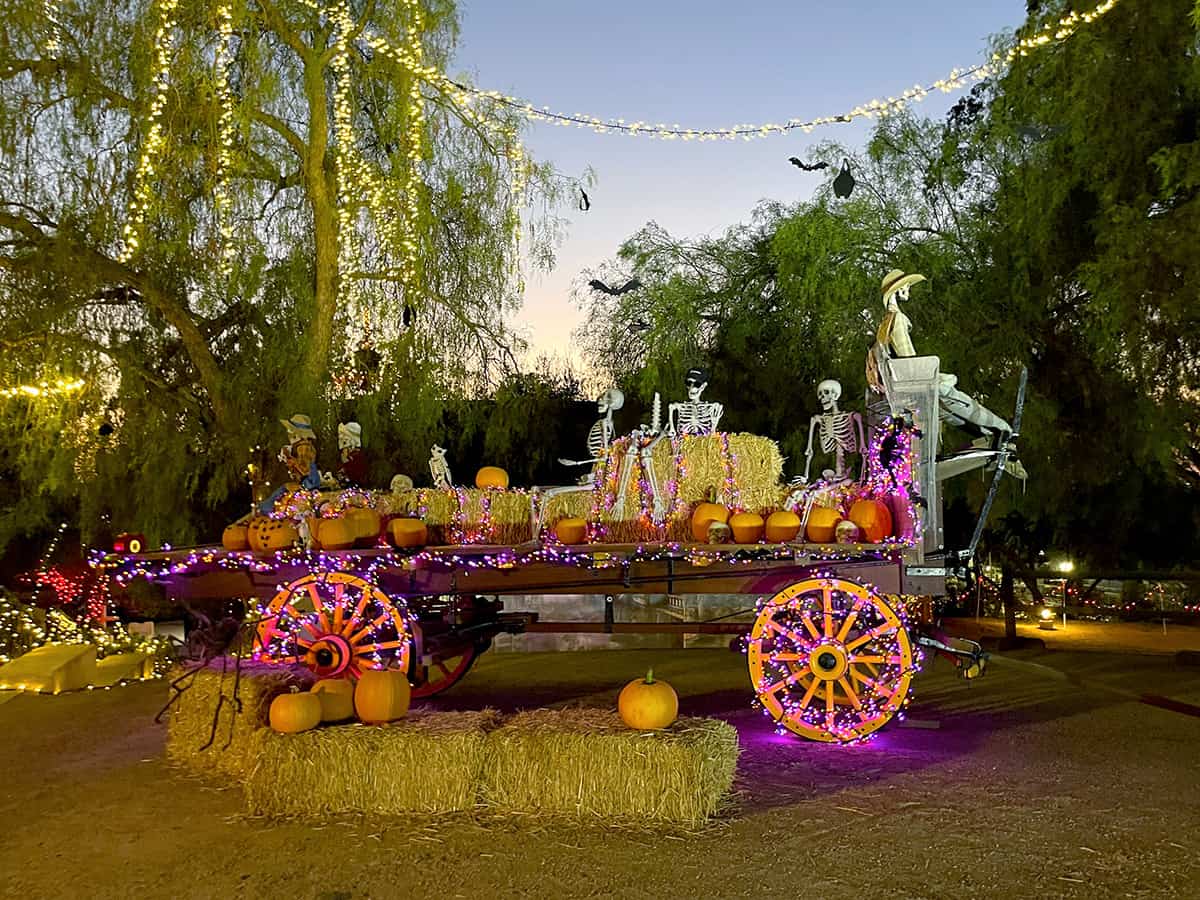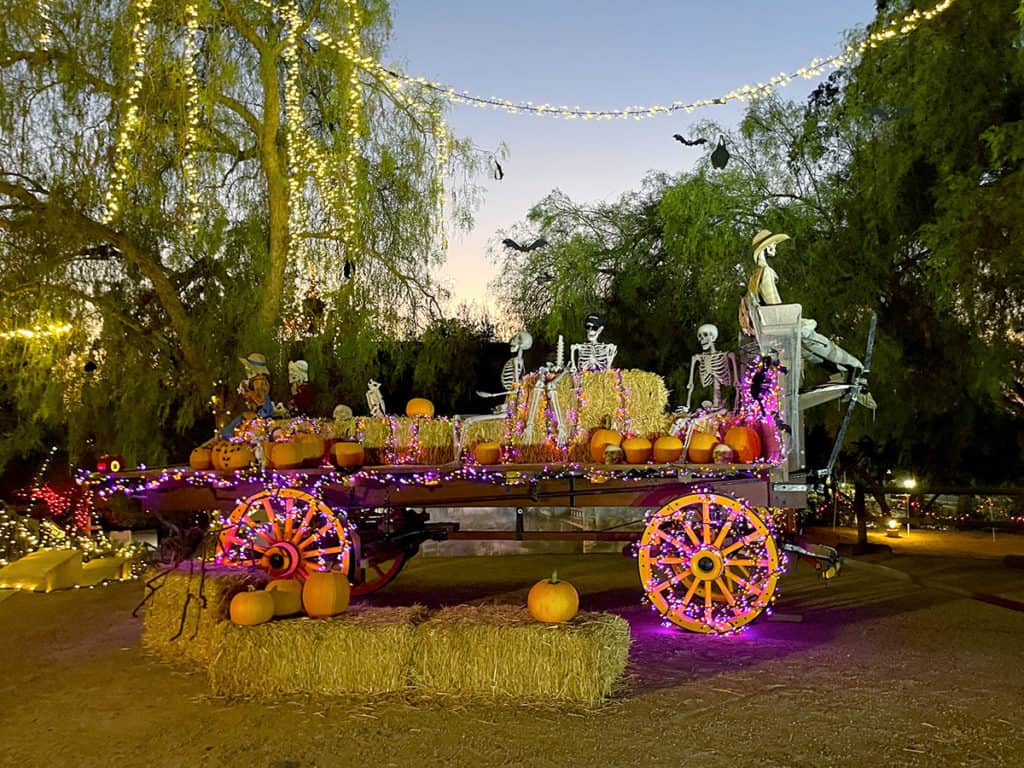 Finally, one of my daughters favorite parts of Fall-O-Ween was the hay maze. It is decorate cute, and the kids were having a blast running throughout the hay bales. It was the perfect activity for enjoying Fall in the OC!!!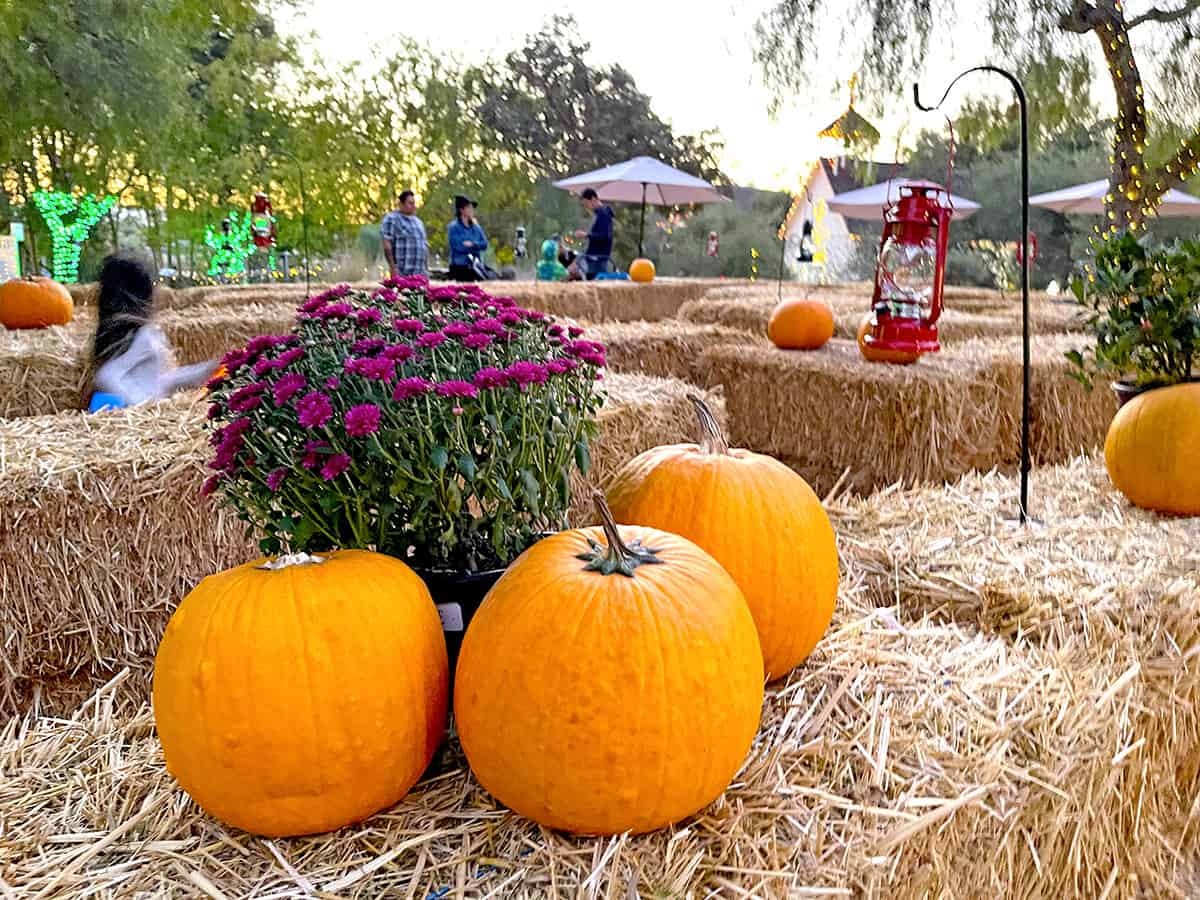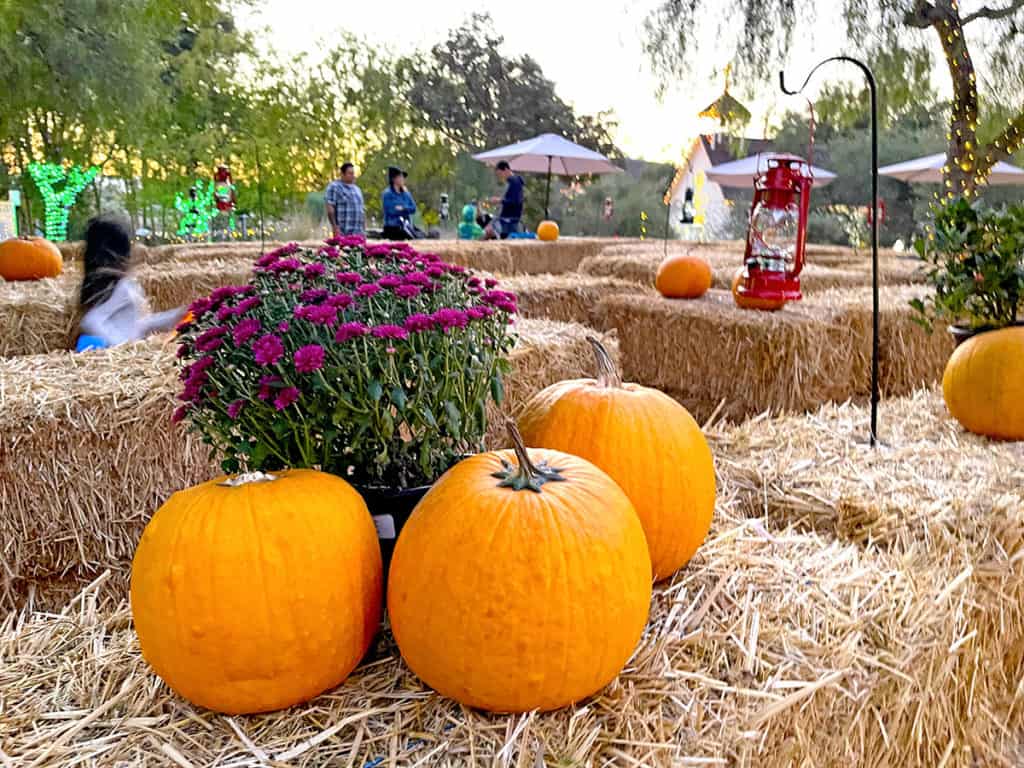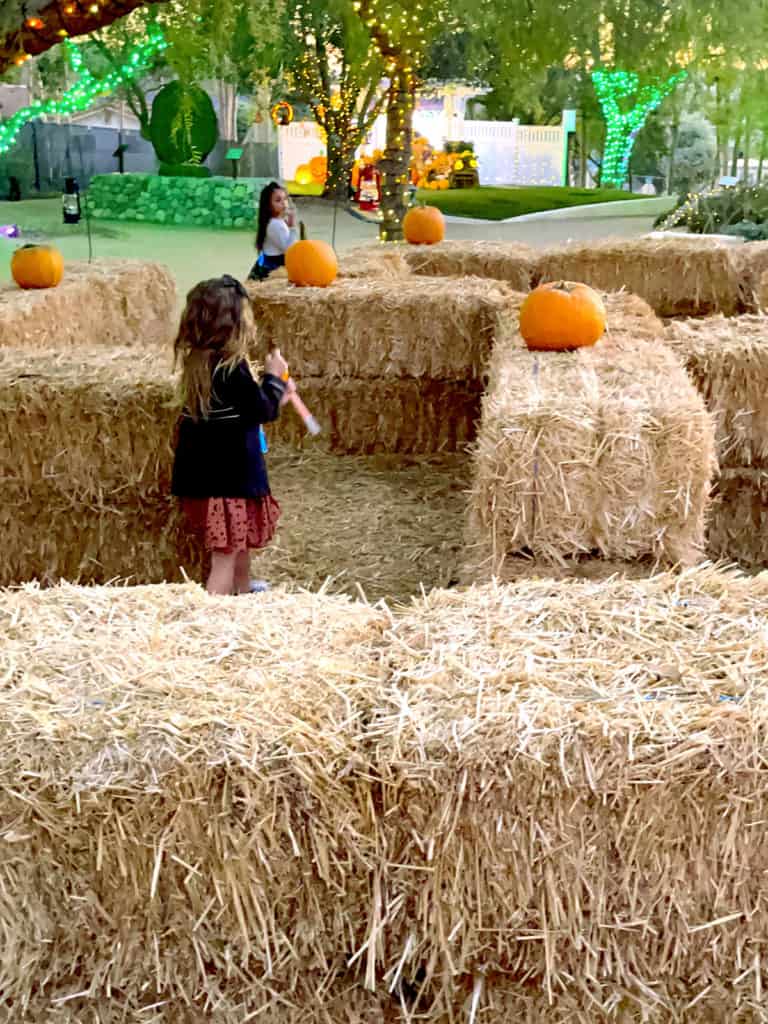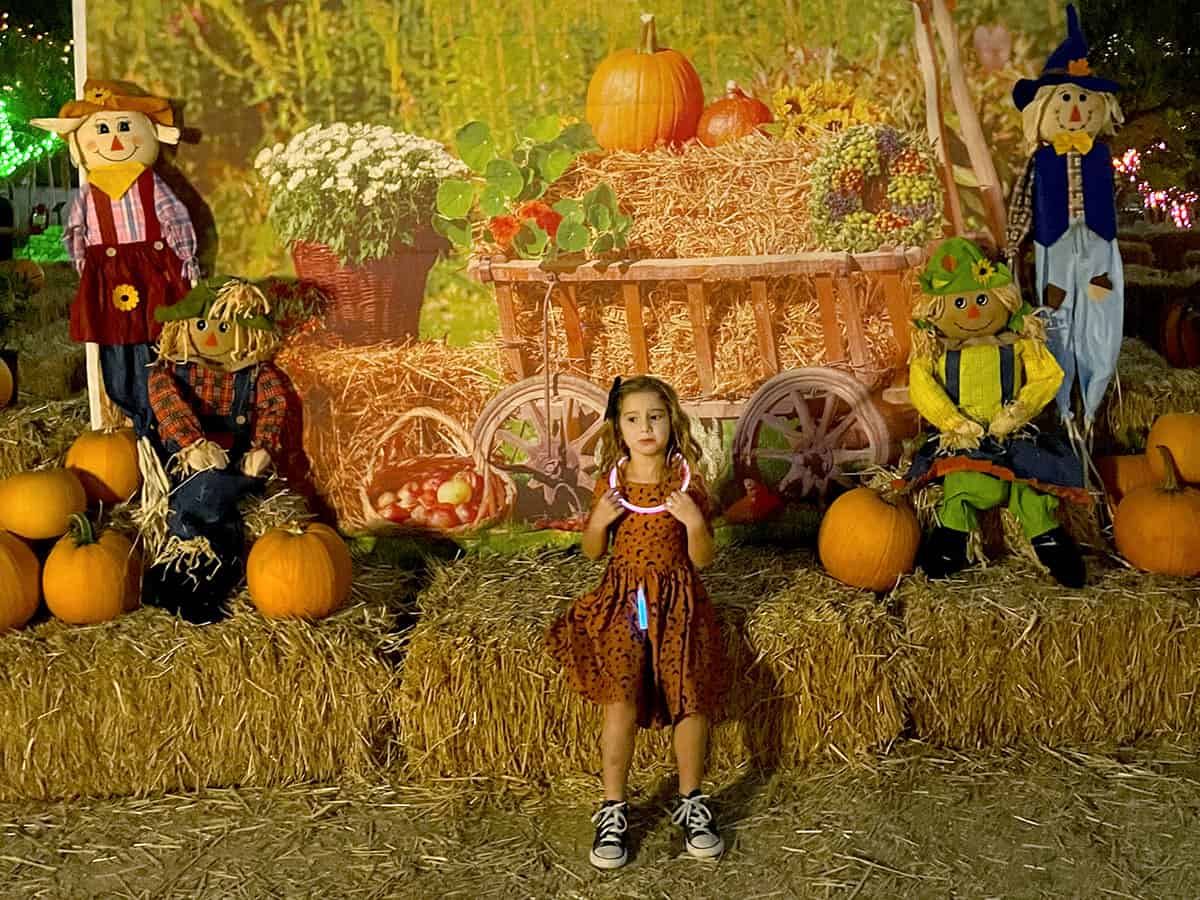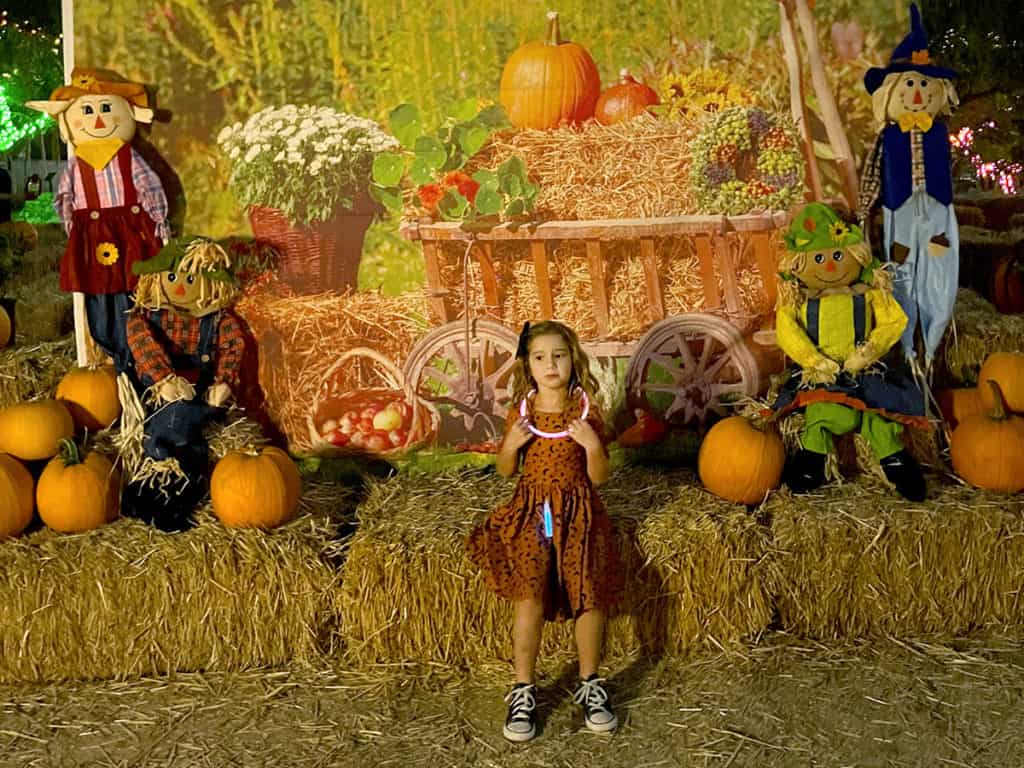 Fall-O-Ween at Heritage Hill Historical Park is going to be a favorite of family in Orange County. It's a super cute event with the cute photo spots and decorations. I hope that you family has a chance to visit this month!