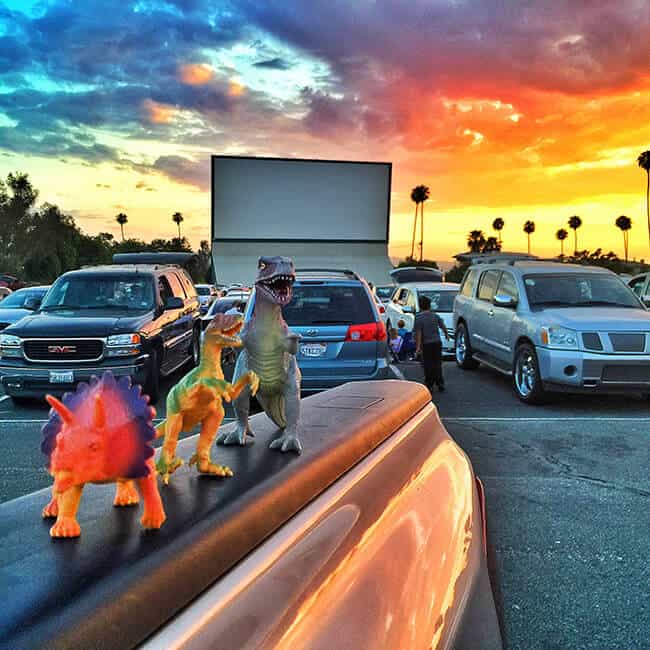 a couple weeks ago, we had a fun impromptu family outing to the Van Buren Drive-In Movie Theatre in Riverside just outside of the OC. i have been wanting to take the kids to a drive-in movie for a long time, but either there weren't good family shows playing or we didn't have the time, or the weather wasn't that great. finally, the stars aligned and the opening weekend of Jurassic Park was the perfect time for us to go to the drive-in movies. i was so excited to share an activity i enjoyed as a child with my boys.
as you may or may not know, there are no more drive-in movie theaters in Orange County....sad. however, there are quite a few drive-ins just outside of OC's boundaries that are just a short drive. we chose to go to the Van Buren Drive-In Theatre because it had the show we wanted to watch and it was the closest to our home.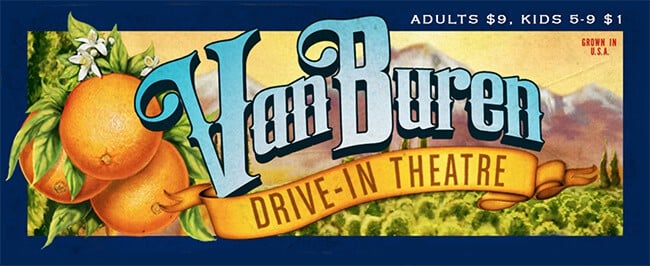 here is a list of Drive-In Movie Theaters the are close to Orange County
Van Buren Drive-In Theatre
3035 Van Buren Boulevard, Riverside, CA
Vineland Drive-In Movie Theater
443 N. Vineland Avenue, City of Industry, CA
Mission Tiki Drive-In Theatre
10798 Ramona Avenue, Montclair, CA
Rubidoux Drive-In Theatre
3770 Opal Street, Riverside, CA
South Bay Drive-In Theaters
2170 Coronado Avenue, San Diego, CA
prices vary with each theater, most having the child's admission being around $1 and adult admission around $9. a good deal considering most movies are double features.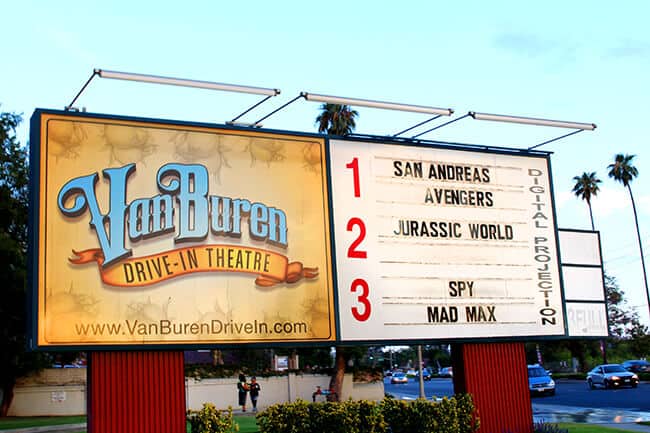 you want to arrive to the drive-in movie theater early. i would suggest 1 to 1-½ hours early, especially if it is a popular movie. we got there 1 hour early and it was already packed. it was opening night of Jurassic Park, so that could have been some of it, but there were lots of big families with lots of cars piling into the drive-in. we still got a good spot, but it was in the back, and against the fence of another movie, so we could hear it during our movie.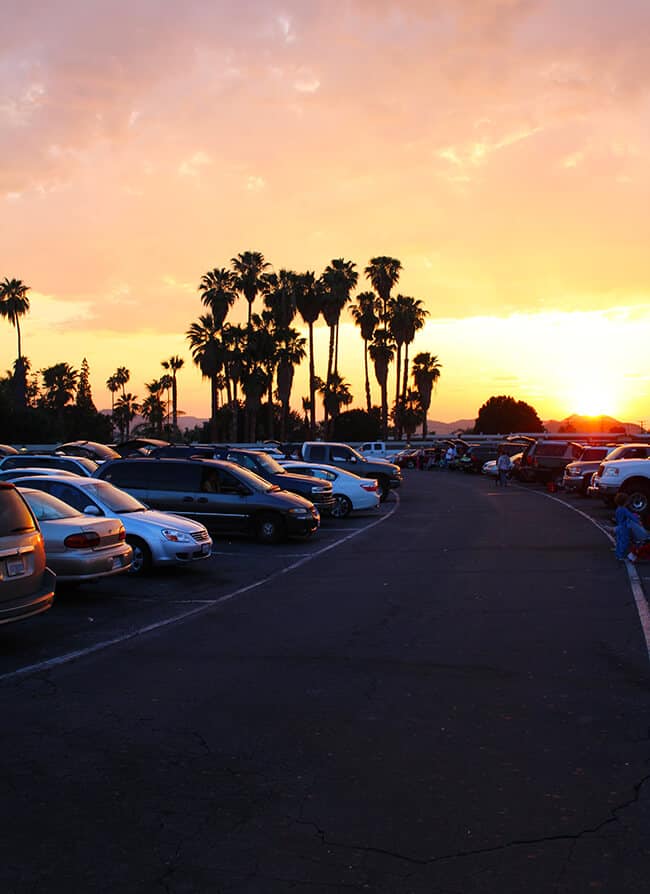 while we waited for the sun to go down and the movie to start, we set up our car. we decided to bring my husbands truck and watch the movie from the truck bed. we filled up an air mattress that fit perfect inside of it, and filled the bed with blankets and lots of pillows. most people did the same as us, or turned their mini vans and suv's around with the trunk opened and sat in the back. many people also brought lawn chairs to sit next to their cars. now days, drive-ins don't have speaker boxes, you just tune your car radio to a certain channel to listen to the movie.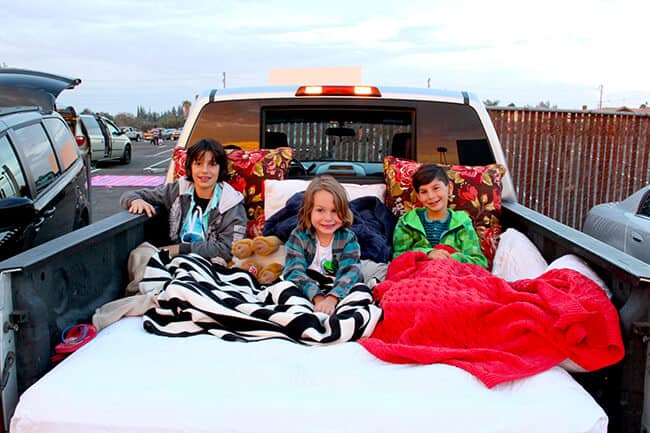 the boys wanted to explore the theater, so we walked around while it was still light outside and check it out. the Van Buren Drive-In Movie Theatre is an older theater, like most drive-ins, and has a vintage charm. it is old, but not run down.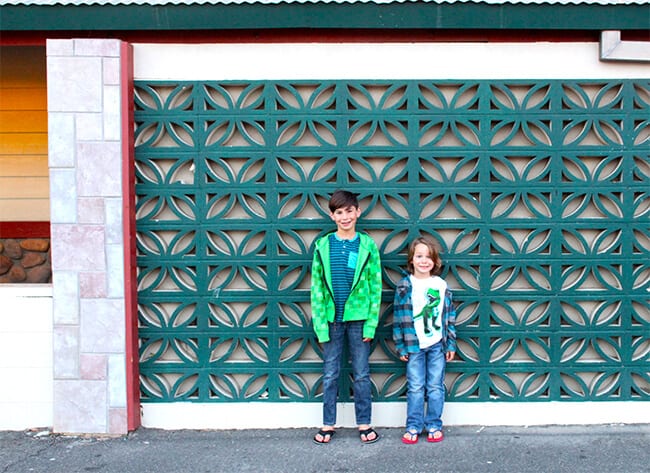 we also brought a really good picnic dinner to enjoy while we waited. that's the best part....eating outside while watching a movie. so make sure to bring lots of yummy food and treats. there is a snack bar, so you can still get those movie snacks we all crave. we didn't go to it since we brought our own food, but it looked very popular.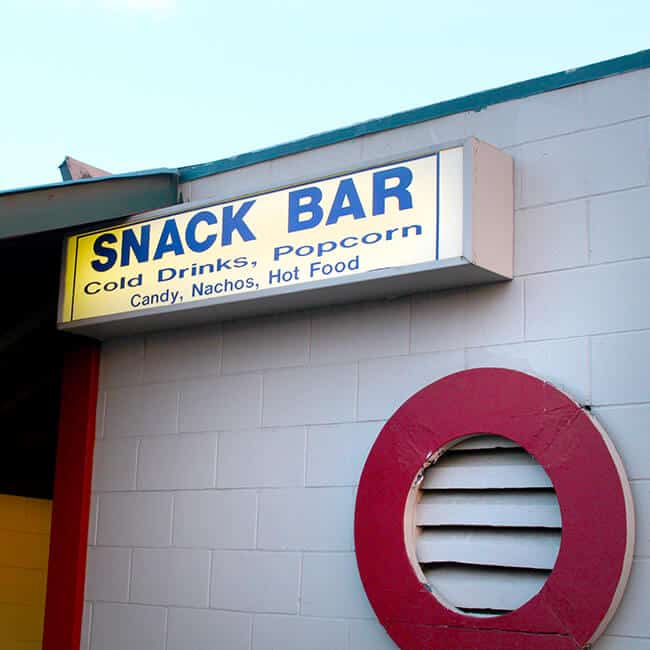 there is popcorn, candy, drinks and even dinner items you could buy like these Mexican food combination plates.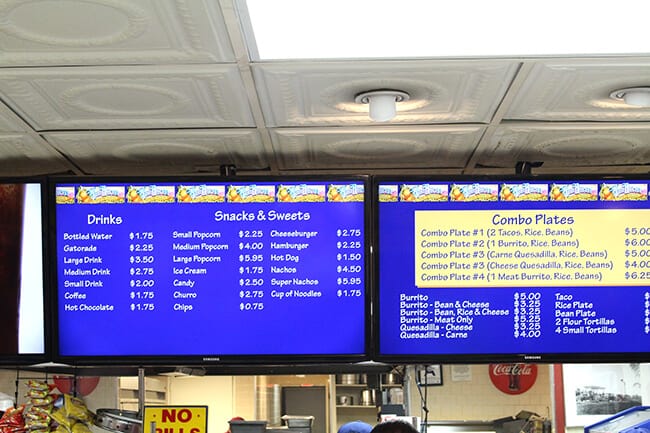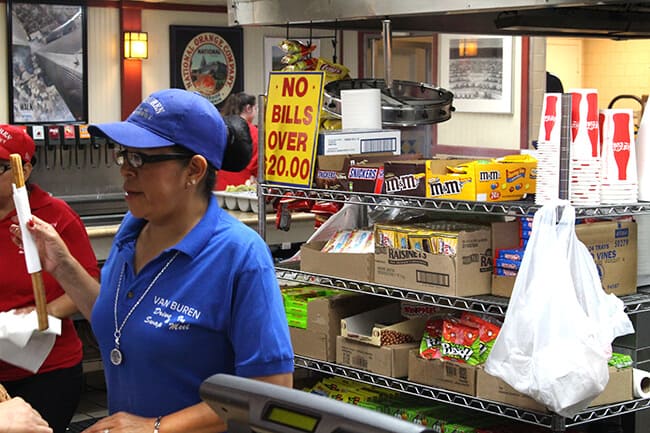 finally, the sun was almost down and movie about to start.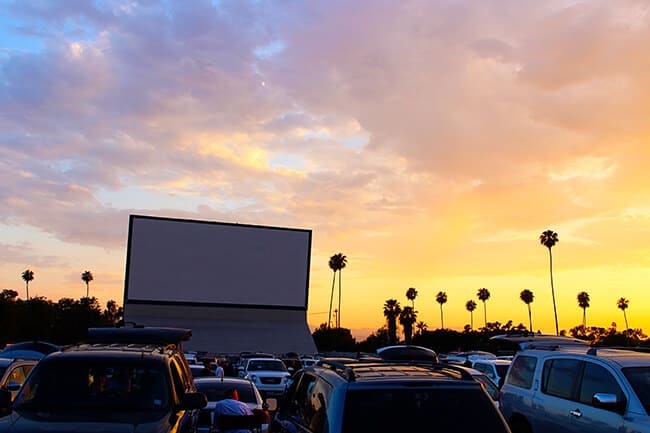 we piled into the back of the truck and cuddled up together. we were really excited!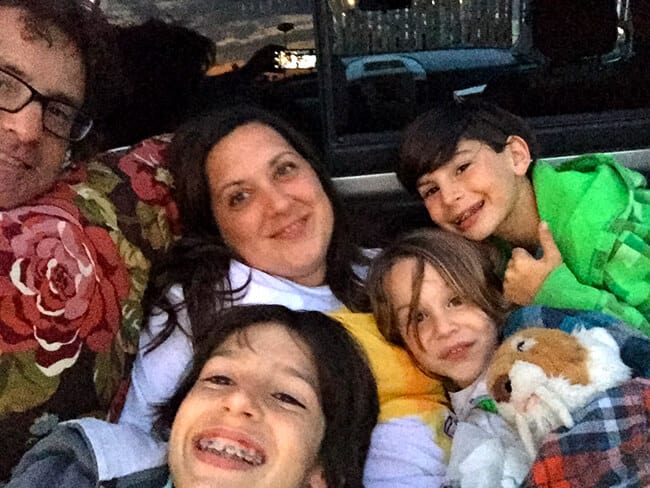 the sun disappeared and the movie started. it was one of the best times we have had as a family in a long time. everyone was happy and loved watching a movie under the stars. little Vann tried his hardest to stay awake during the entire movie, but didn't quite make it. but it didn't matter...we were already cuddled up on our air mattress. during the movie it even rained  little...but it was kind of magical and we didn't mind.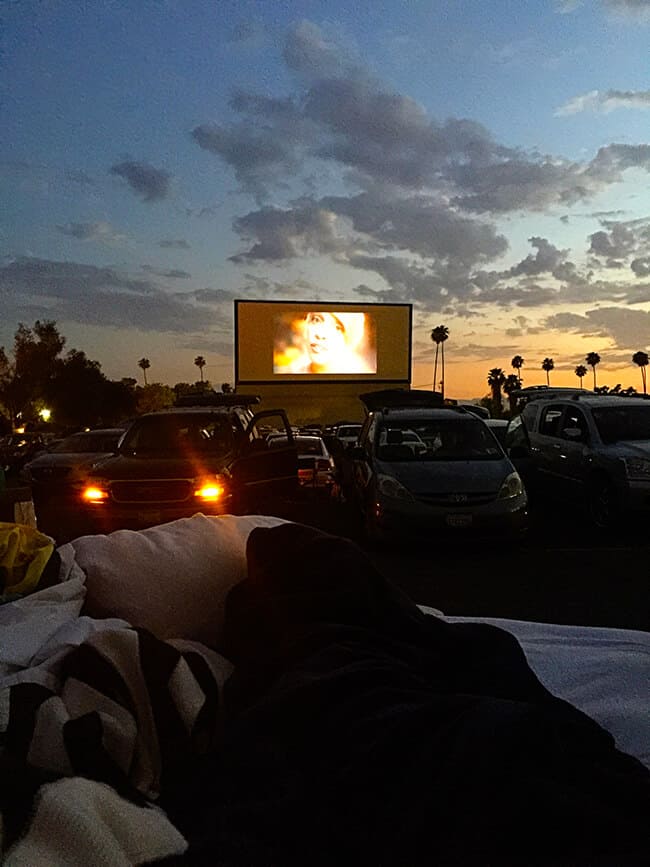 going to the drive-in movies was AWESOME, and we had so much fun!!!! even with the fact that we killed our car battery and had to get the battery jumped (make sure to start the car engine a few times during the movie to avoid this...we lived and learned the hard way). i highly recommend taking the family to the drive-in movies at least once this summer. it's a fun experience that everyone will remember for years to come.