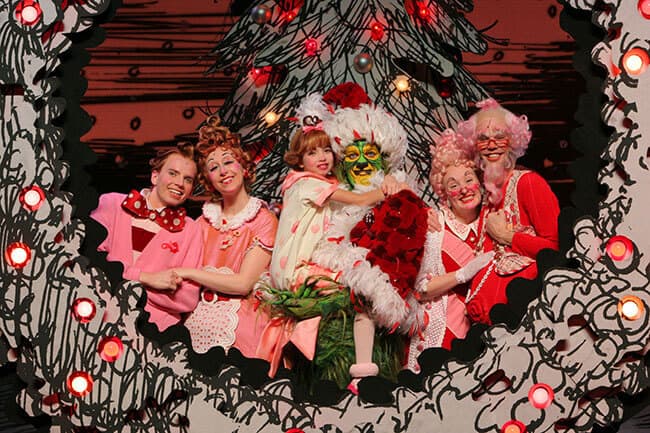 if there is one thing i have been waiting for this Christmas season, it is this!!!!!  Dr. Seuss' How the Grinch Stole Chirstmas! The Musical is being performed at the Segerstrom Center for the art from December 10 – 14th. i am beyond excited to take my boy to see it...and i am just as excited for myself. i have never seen it on stage before, and it is one of my favorite Christmas stories.
Dr. Seuss' How the Grinch Stole Chirstmas! The Musical brings the magic of this cherished tale to life on stage, featuring the hit songs "You're a Mean One, Mr. Grinch" and "Welcome Christmas", from the original animated television special. Max the Dog will narrate as the mean and scheming Grinch, whose heart is "two sizes too small," decides to steal Christmas away from those lovable Whos. this is the perfect chance to introduce your children to the theater. it is a show that is great for all ages.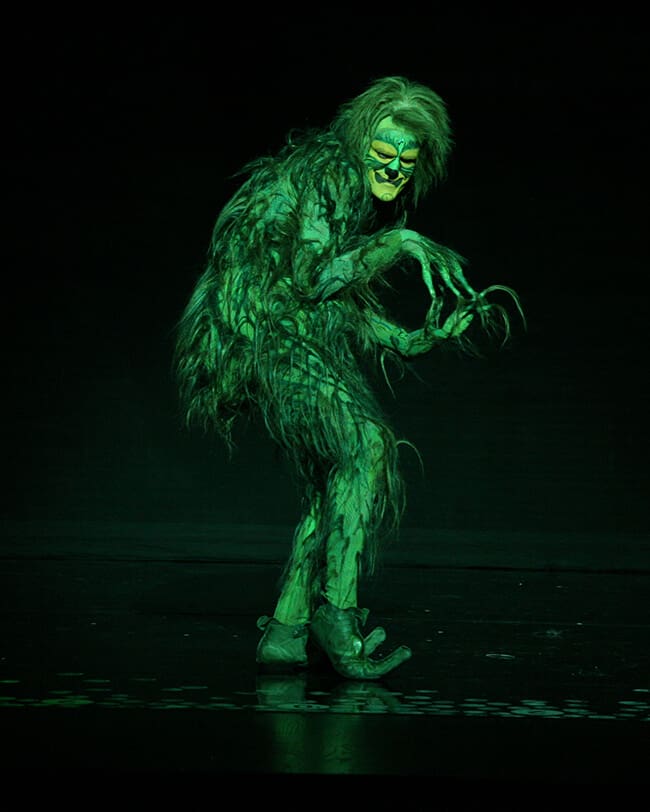 i am looking forward to everything about this show, the sets, the music, the costume, the acting. it's going to be so much fun to experience it with my boys.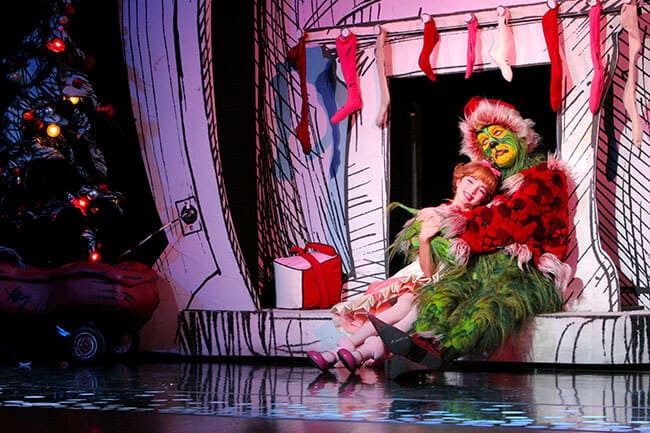 audiences might find their hearts growing a few sizes when participating in fun and free lobby activities starting one hour prior to show time and during intermission. so be sure to arrive a little early.  ticket holders will also have the opportunity to hear acclaimed storyteller Jim Cogan bring to life the classic story of How the Grinch Stole Christmas! along with other beloved Dr. Seuss tales, in an engaging storytelling experience before the show. two readings will be offered one hour before show time at the Balcony Level lobby of Segerstrom Hall.
Patrons will be "sleighed" to know that photo opportunities will be available and taking place at the Orchestra Terrace Level lobby. an adorned sleigh featuring "Max the Reindeer" will be on display. be sure to share your photos using the hashtags #SCFTA and #GrinchMusical when sharing them via social media.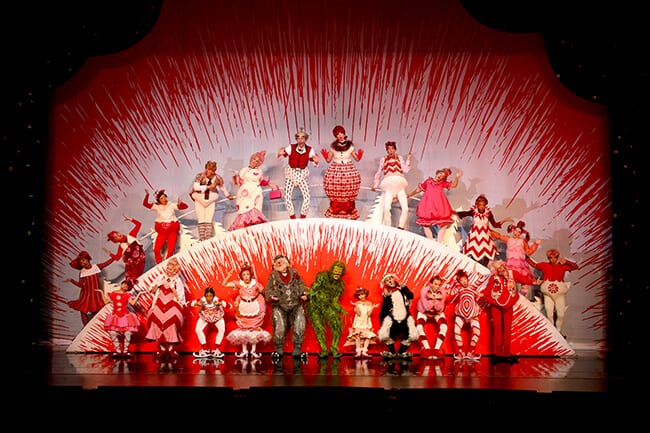 wanna go?
Dr. Seuss' How the Grinch Stole Chirstmas! The Musical
The Segerstrom Center for the Arts
dates & times
Wednesday, December 10th • 7:30 p.m.
Thursday, December 11th • 7:30 p.m.
Friday, December 12th • 1:00 a.m. & 7:30 p.m. 
Saturday, April 12th • 11:00 a.m. & 2:00 p.m. & 7:30 p.m. 
Sunday, April 13th • 11:00 a.m. & 1:00 p.m.  & 6:30 p.m.
tickets
start at $29 person 
purchase at the Box Office, 600 Town Center Drive Costa Mesa, CA 92626
open 10 a.m. – 6 p.m. daily
{disclosure: i received complimentary media tickets to reveiw the show. all thoughts and opinions are my own.}