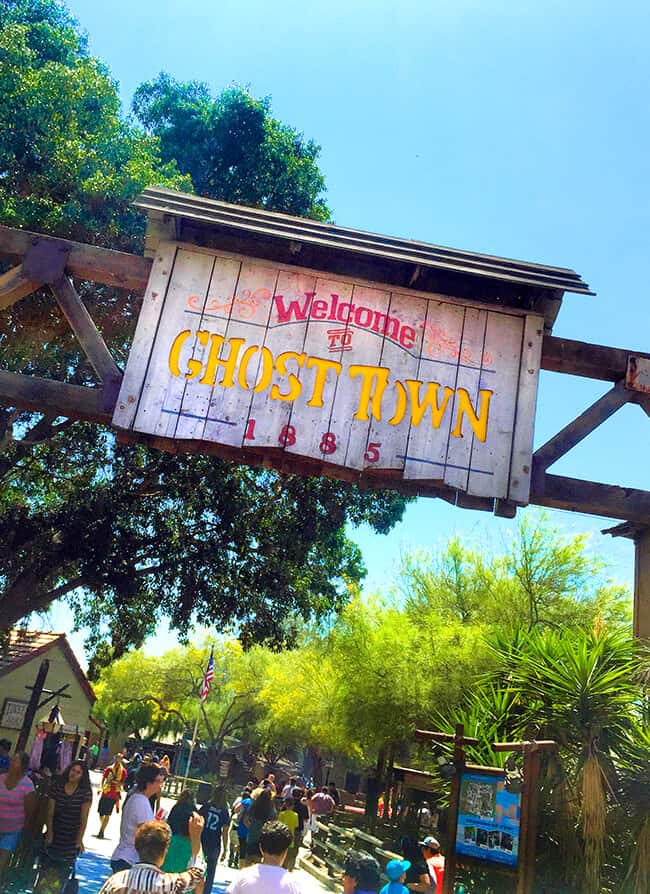 it's been a fun summer so far, but i have to say that our summer wouldn't be complete without a trip to one of our favorite places, Knott's Berry Farm. right now, Knott's Ghost Town Alive is going on, a new interactive entertainment experience. hopefully you read our first experience visiting Knott's 75th Anniversary of Ghost Town, but if you haven't, let me tell you that is is pretty awesome! throughout all the years that i've been taking my boys to Knott's, this is the most fun that we have ever had in Ghost Town. this one-of-a-kind experience brings the Old West to life as guests of all ages—including the littlest of kids—become part of the action. the residents of Ghost Town involve everyone in the magic of Calico.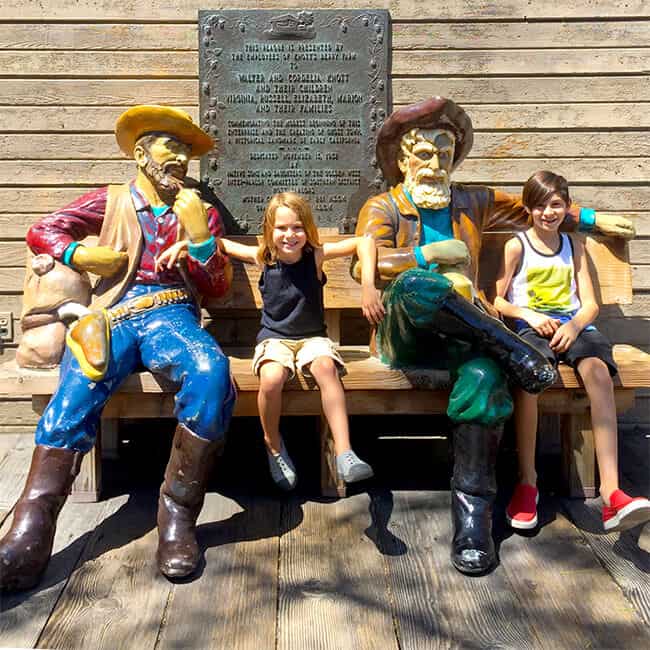 the boys ran all over the town, delivering notes, helping the citizens of Calico find the bad guys, handing out newspapers, participating in an elections, enjoying a hoedown celebration and more. we spent a good three hours+ playing make believe in all the Ghost Town Alive adventures.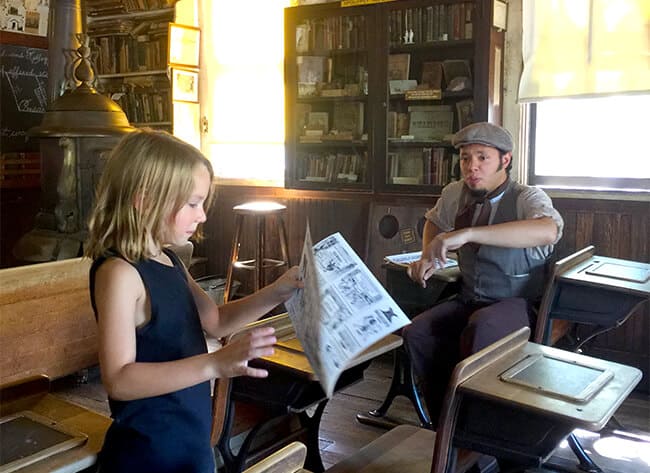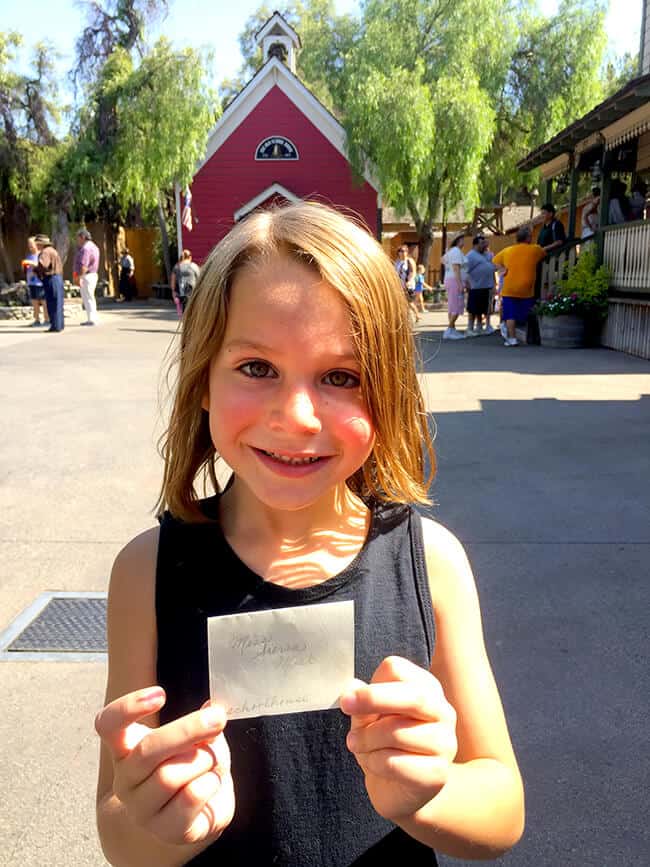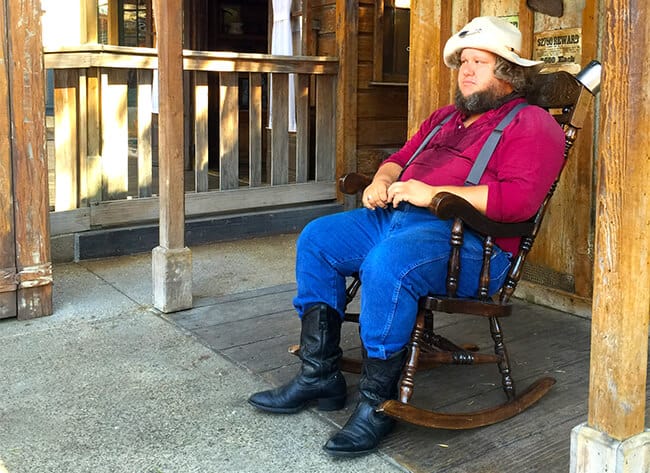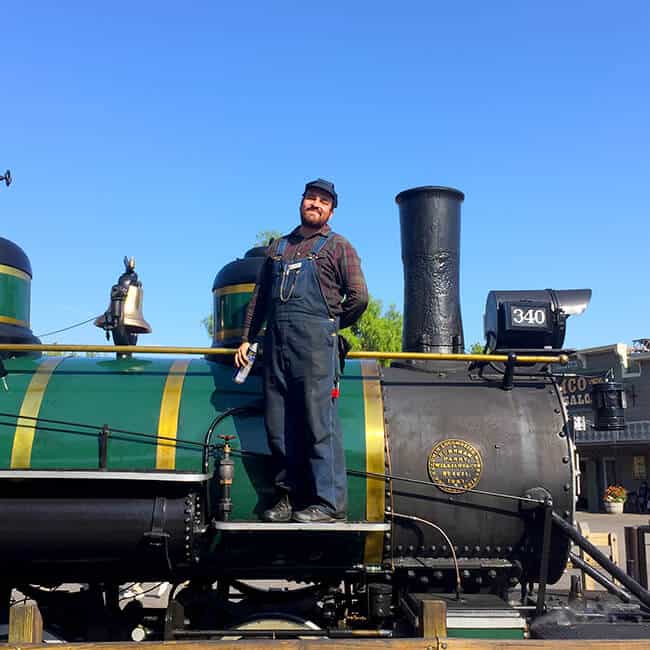 they even got to do things live wash laundry at Wing Lees Laundry Mat....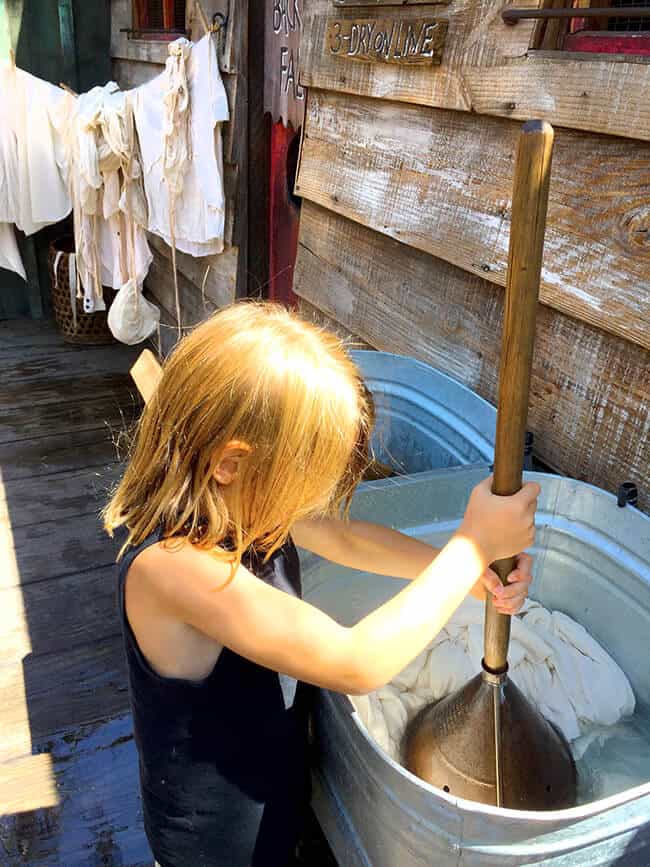 visit Sad Eye Joe in Jail...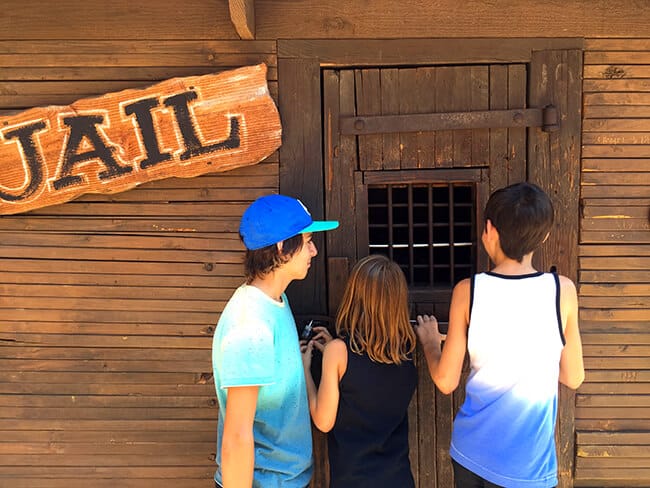 and who else's kids insist on pumping the old water pump!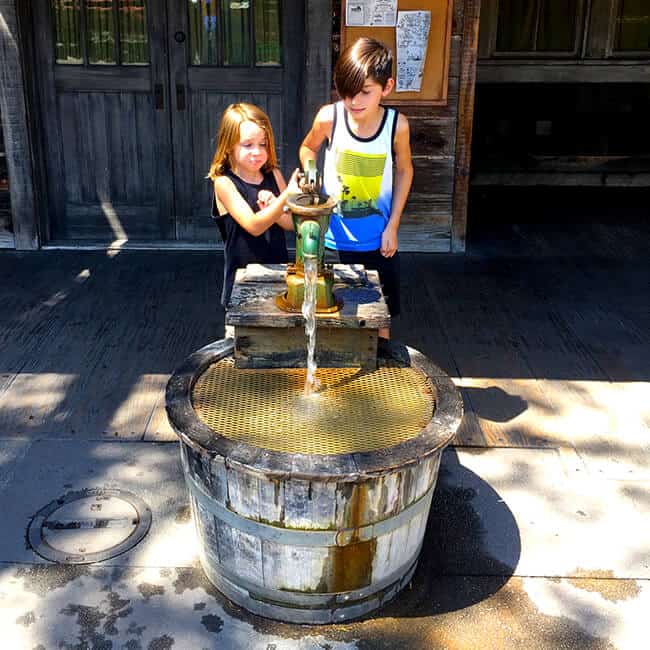 you just have to get down to Knott's Ghost Town Alive this summer, as the celebration will end on September 5th. but good news, there is a chance to win a family four-pack of tickets to Knott's!!!! so read to the end of this post and then enter to win the GIVEAWAY. Good luck!!!!!
top twelve activities at Ghost Town Alive
below, i have assembled a list of the top twelve activities families should experience while visiting the beloved town of Calico. these are some of our favorite....but of course, we love everything!
Livery Stable – Meet Calico's friendly equestrian team along with Betty and Brutus, the resident donkeys that enjoy taking an occasional stroll through town. Learn more about each horse while petting them and chatting with their handlers.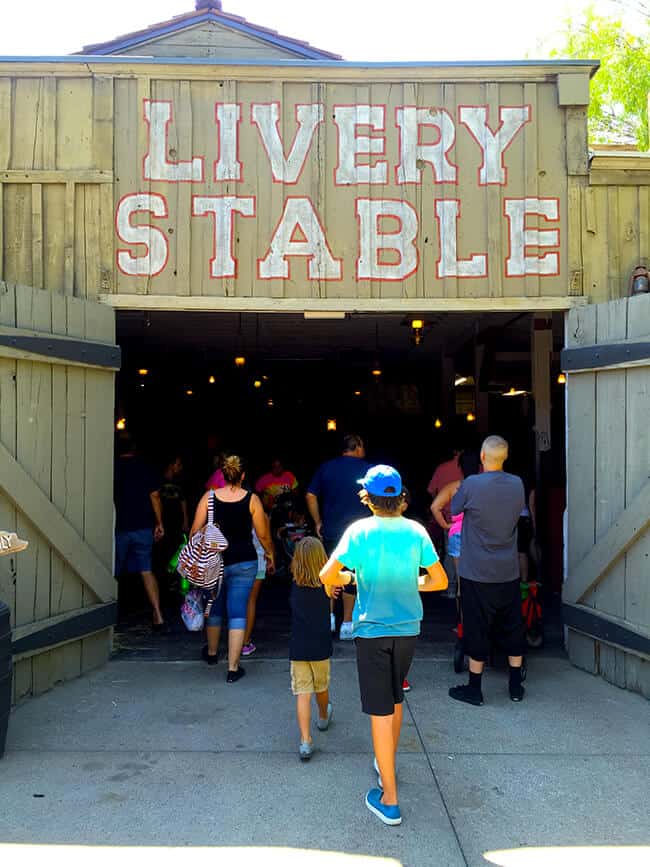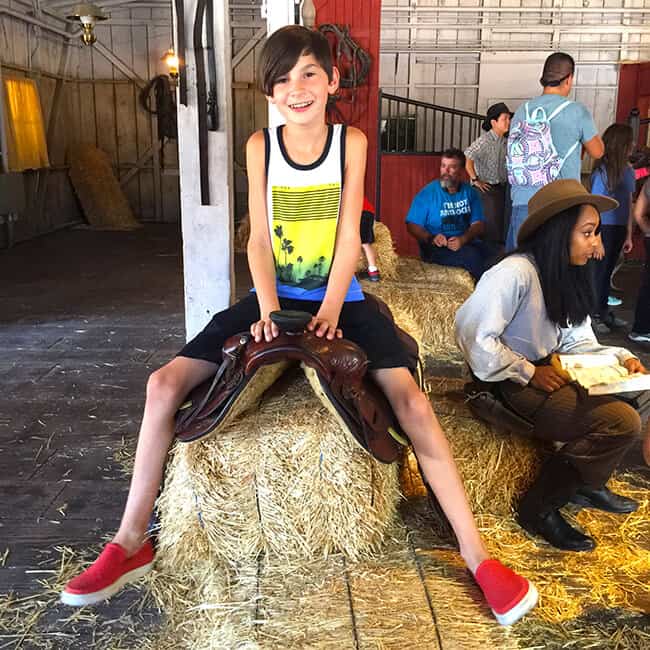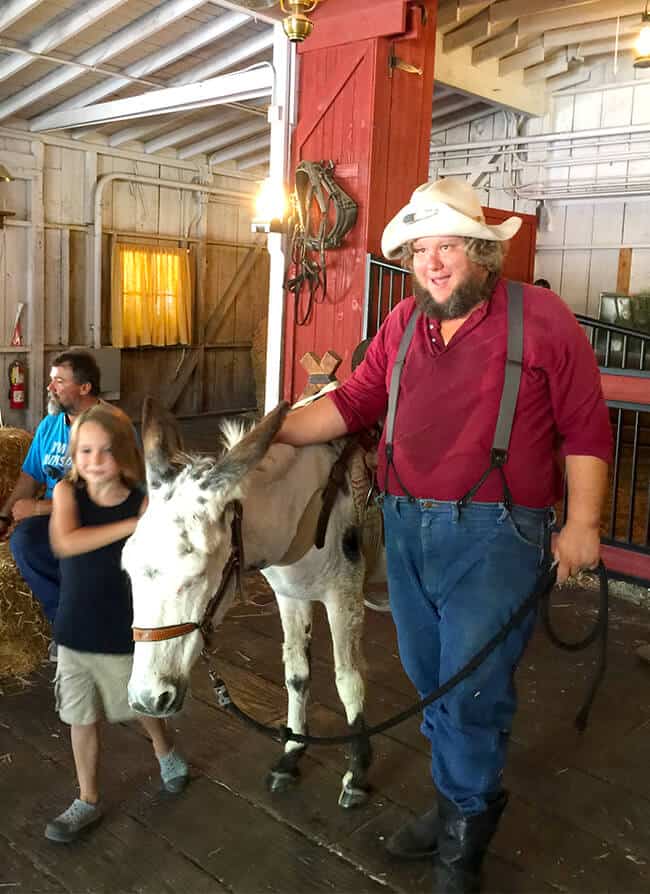 Gertie's Dress Shop – Gertie's shop designs the dresses for the beautiful ladies in town. guests who stop by the shop can create your own design by using a western-style tin template. if Gertie likes your design she might even put your artwork on display for all to see.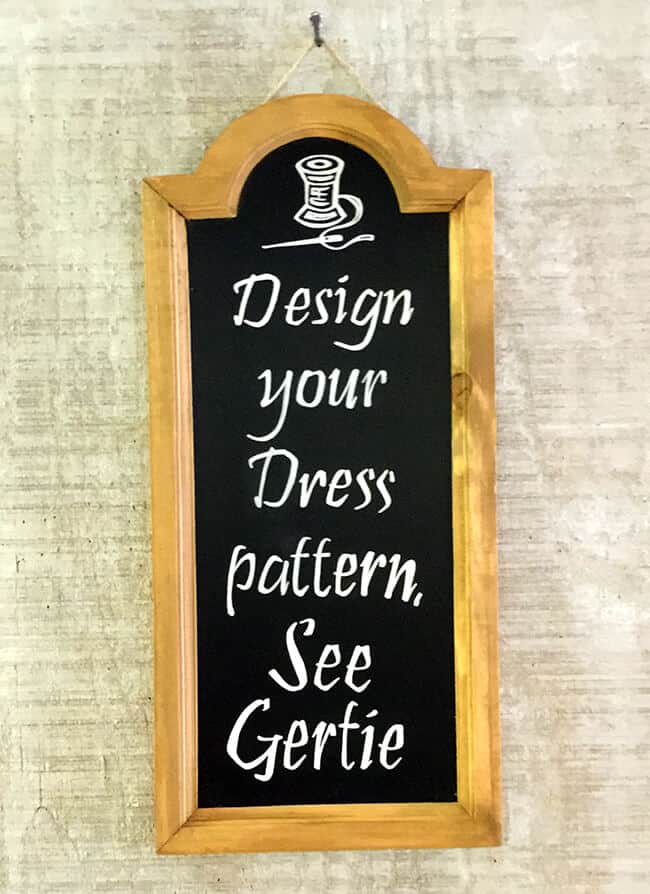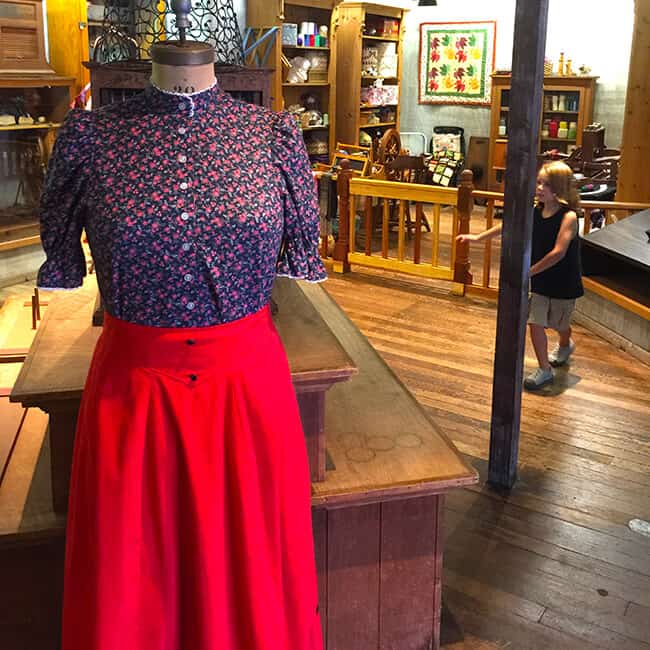 The Sherriff's Office – Sherriff Wheeler is always looking for deputies to join his posse and capture the notorious Mayfield outlaws, so while you're in town drop on by his office to say, "Howdy." if you're lucky he might be up for a game of cards or ask for help with drawing some wanted posters for criminals on file. we witnessed the capture of outlaw, Mayfield...he sure wasn't happy to be stuck in jail.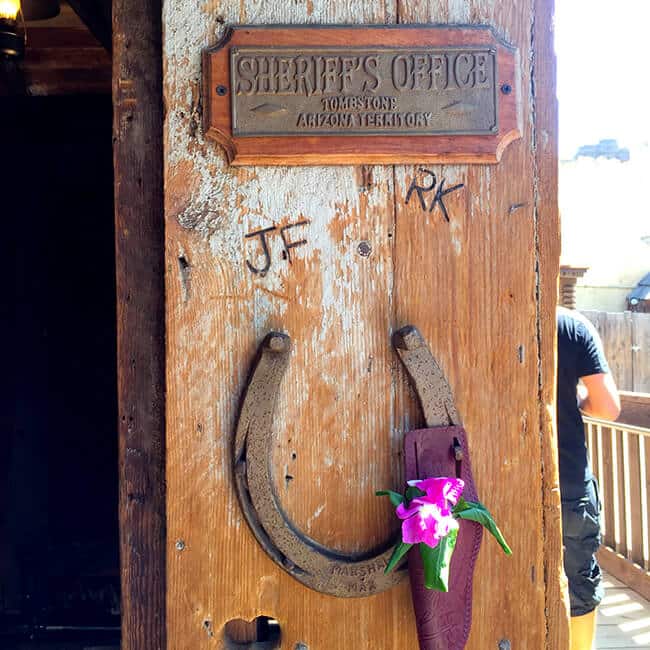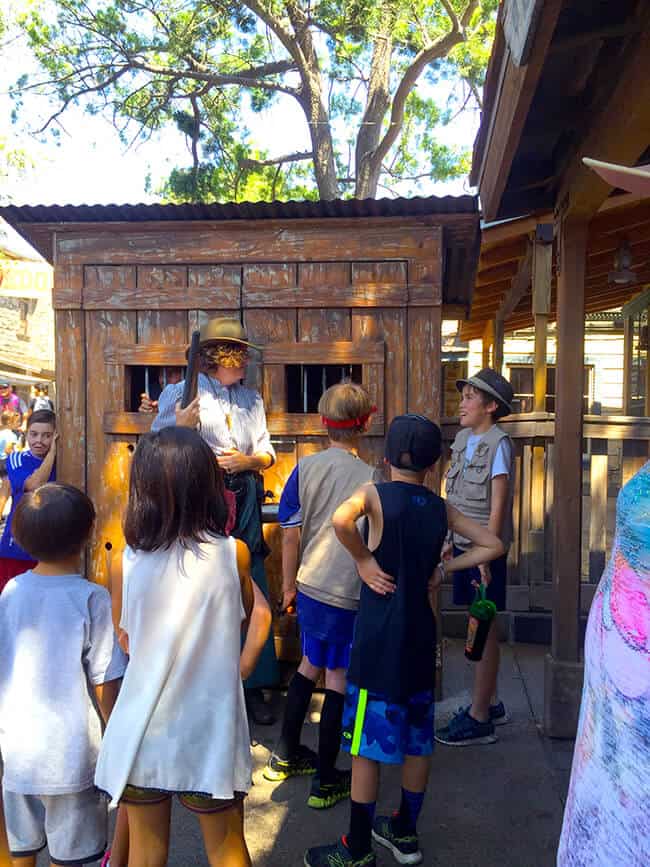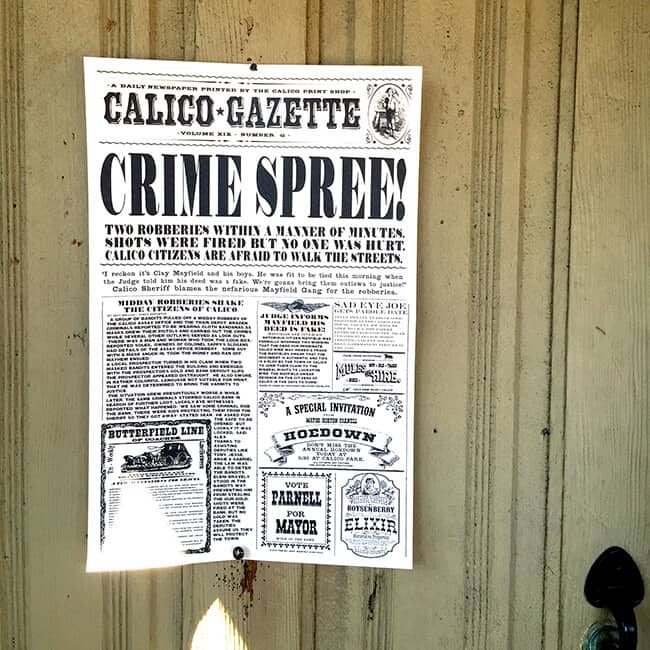 Town Hall – known to be Mayor Purnell's home and the gathering spot for elections and other politically based functions, Town Hall, is where you can register and be sworn in as a citizen of Calico. i became a citizen of Calico a couple of weeks ago, but the boys signed Calico's registry book to make it official.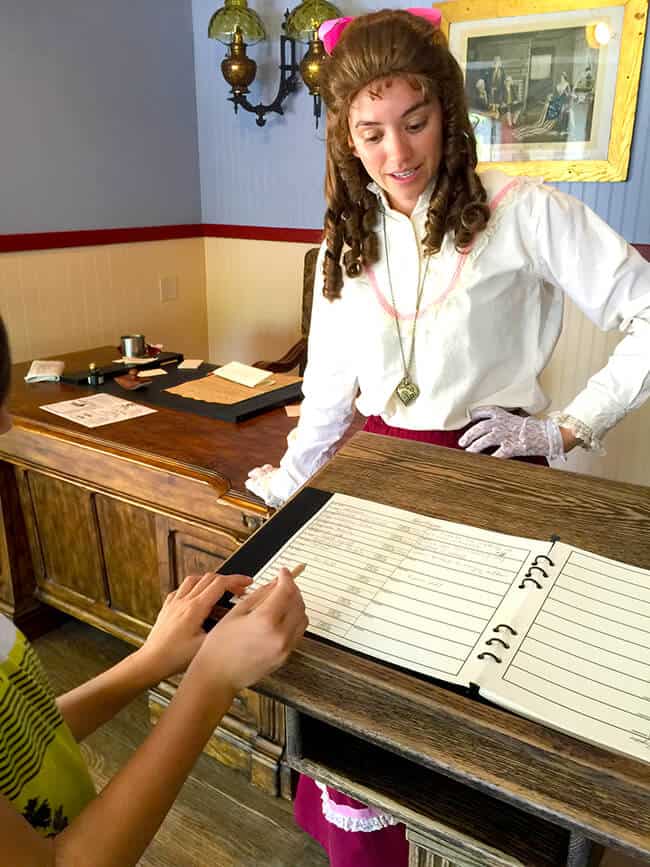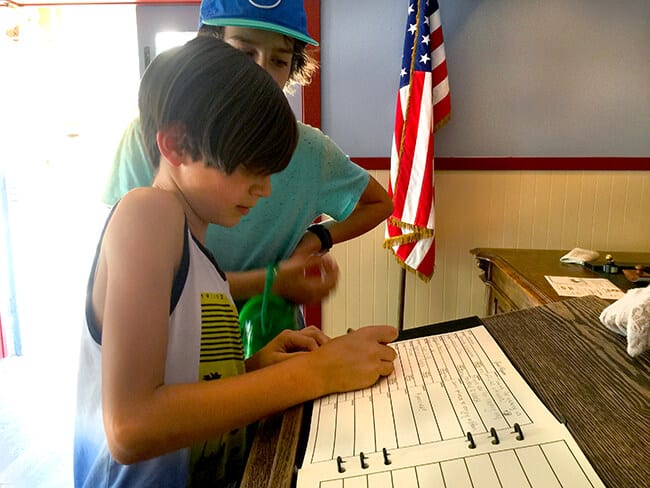 Post Office/Telegraph – this is the location of the town's only telegraph, the post office is the center of activity on Main Street. here, you can send and receive telegrams for the Calico residents or for yourself. the boys had a great time learning from the Post Master who taught the how to decode telegrams, pick up mail for our townsfolks, or help the Pony Express rider deliver packages. we were also ordered to deliver a newspaper to the School Teacher, because one of Calico's criminals was finally captured.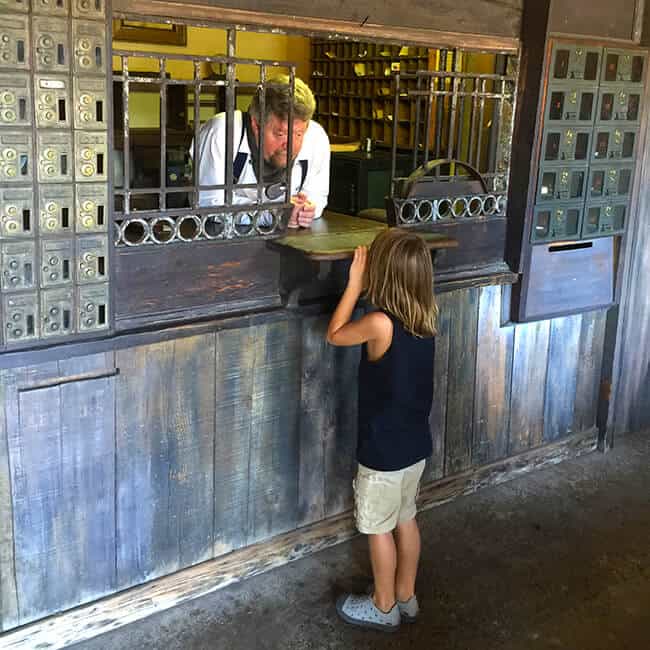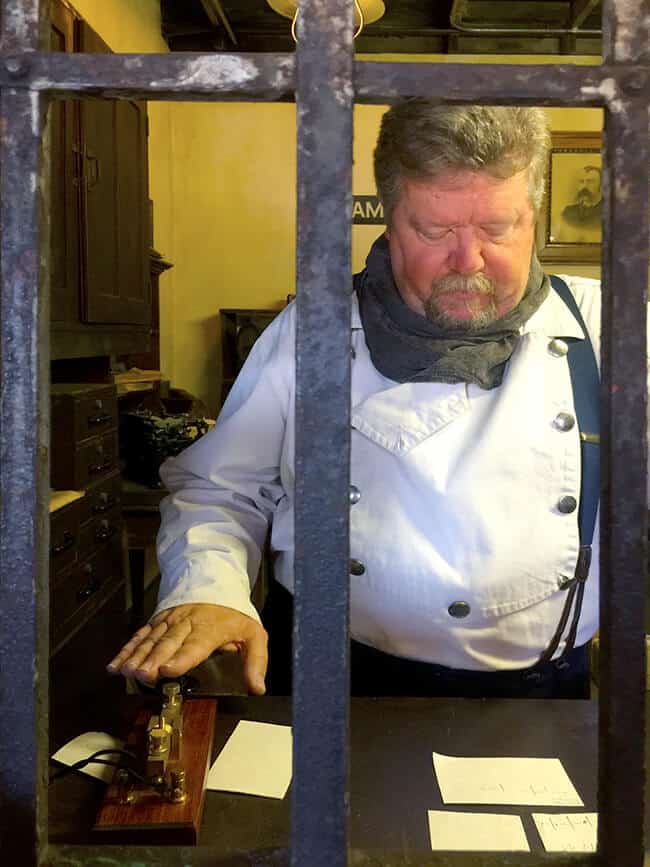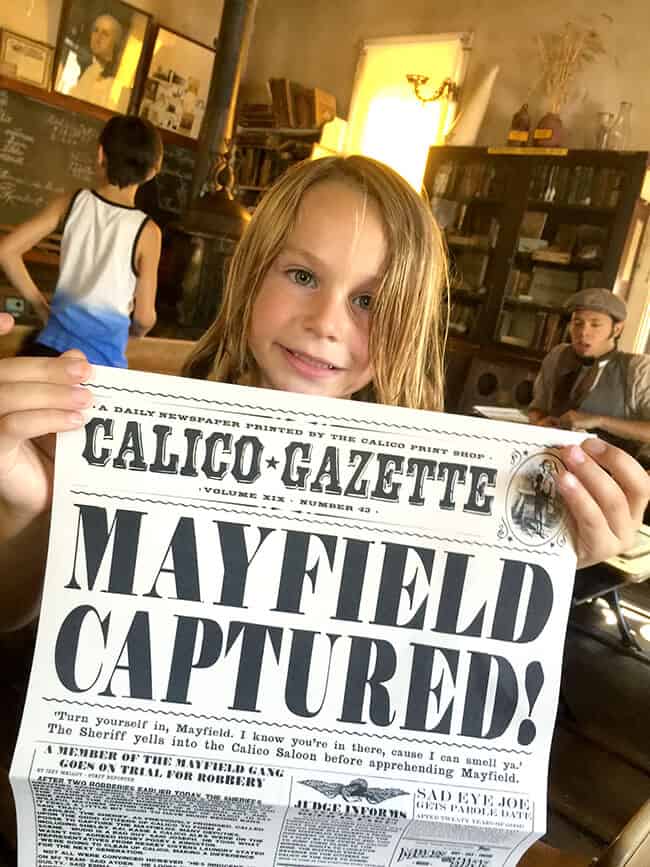 The Blacksmith – visit a working blacksmith shop and experience in person, the process of how Knott's resident blacksmith creates custom horseshoes. you can even get a custom one for yourself!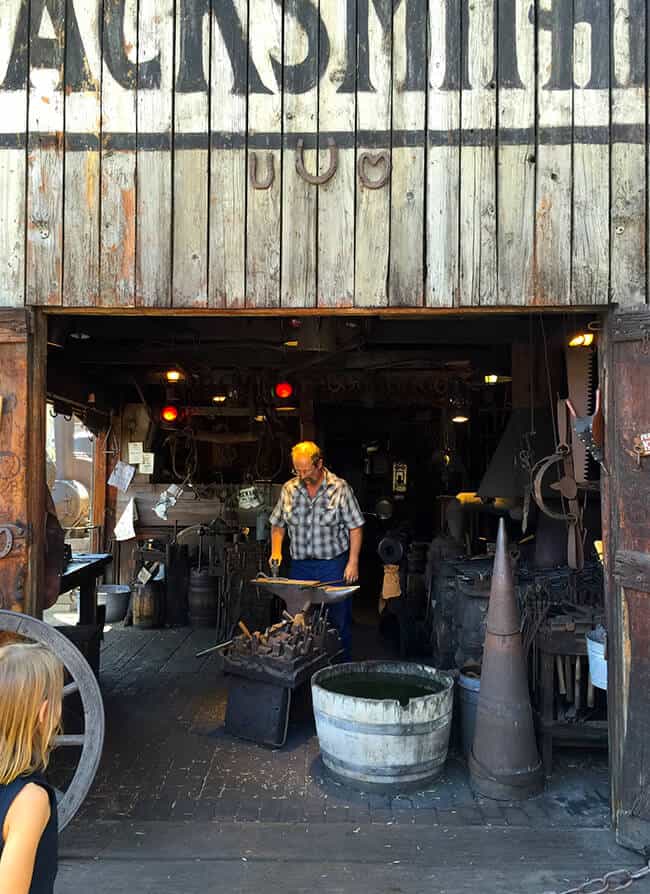 The Barbershop – hear the latest gossip of the day and even have a mustache applied! but first you must help the Barber with some fun daily tasks throughout Calico. Percy, Calico's barber, offers various styles of mustaches which represent characters in the old west – bandit, prospector, lawman. the Ghost Town citizens react to the mustaches worn by the guests based on their mustache type. it's pretty fun. when we went, the town doctor was looking over the shop....which was perfect, because the school teacher had given the boys a not to deliver to him. he read the note and gave up instructions on what to do with the information.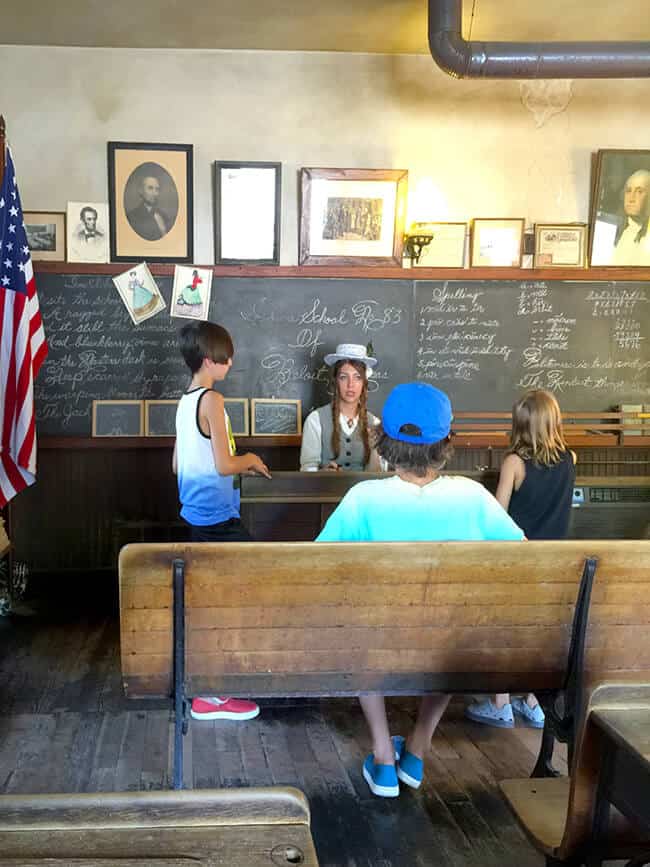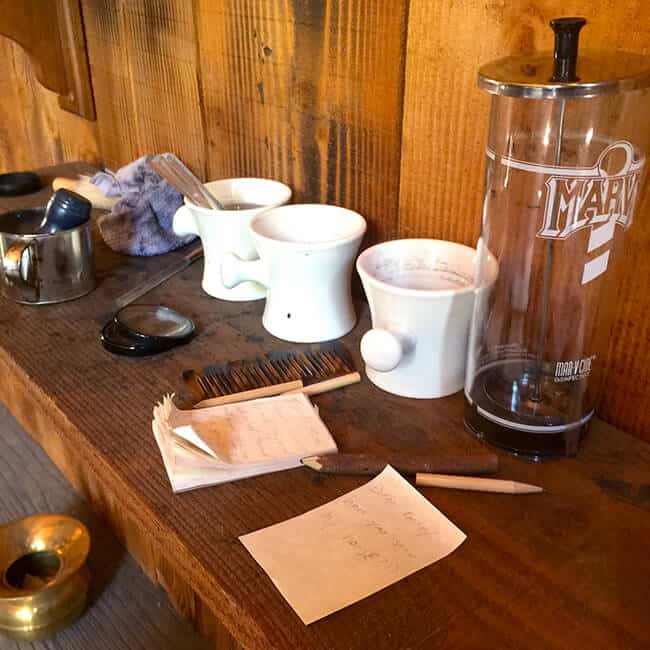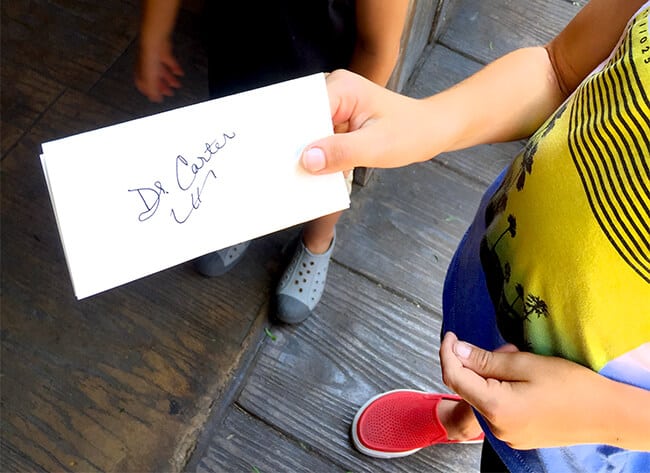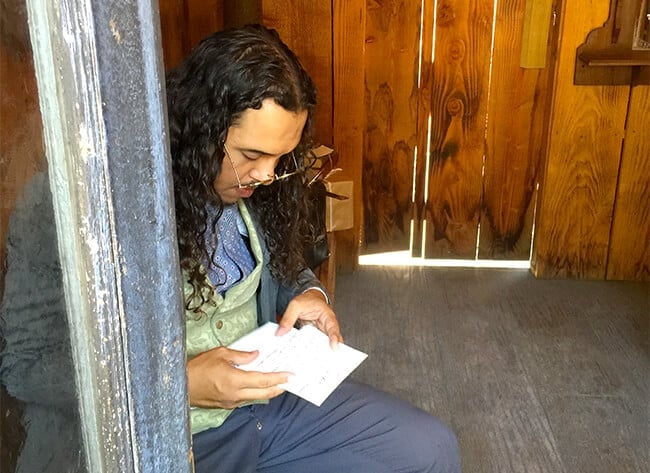 The Wagon Camp Stunt Show – Home of the Wild West. this stunt show has been a favorite of our family's for many years. it part stunts, part laughs and very entertaining. the perfect spot to sit a relax your feet after running around Ghost Town.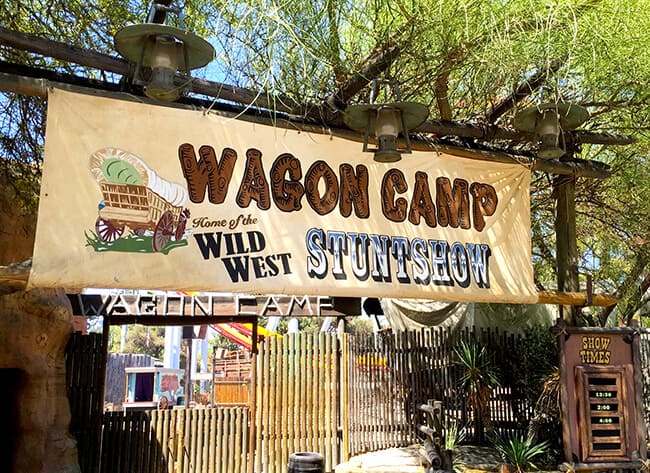 The Shooting Gallery – this is a new addition to Ghost Town. so much fun to try and hit a target in the Silver Dollar Gallery.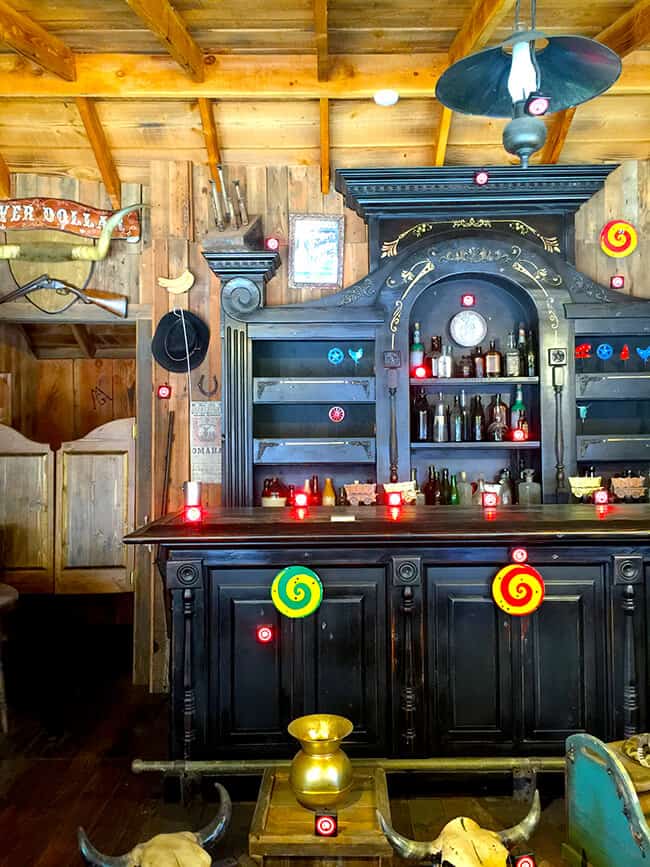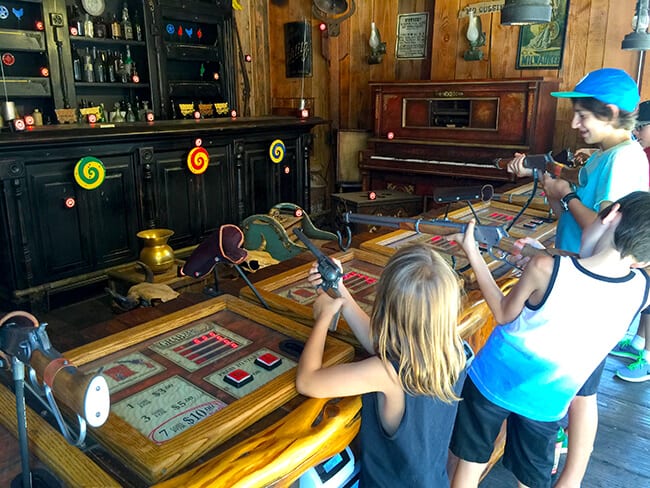 Calico Saloon – Enjoy an ice cold refreshment at the Calico Saloon and see the whole new cancan show. Keep a keen ear and eye open while in the saloon, as sometimes the Mayfield Gang can be found inside cooking up their latest scheme.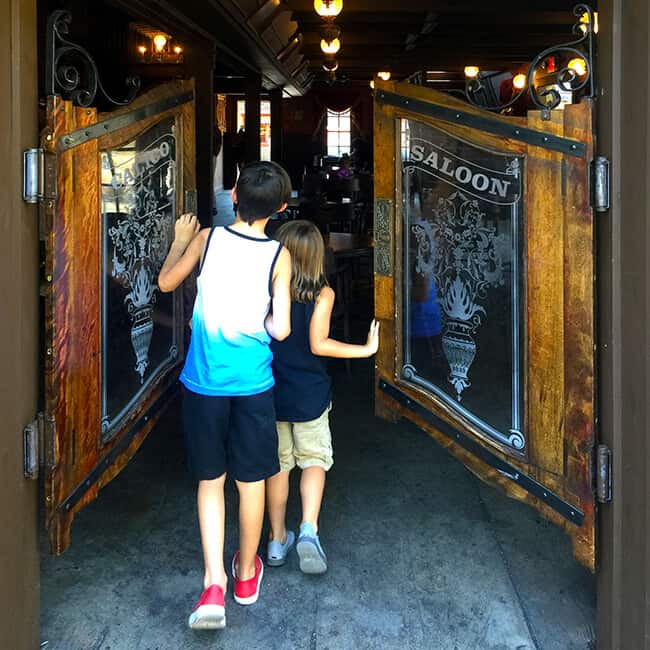 The Marshall Purdy Show – enjoy some home spun fun in the Bird Cage Theater with the belly laughing Marshall Purdy.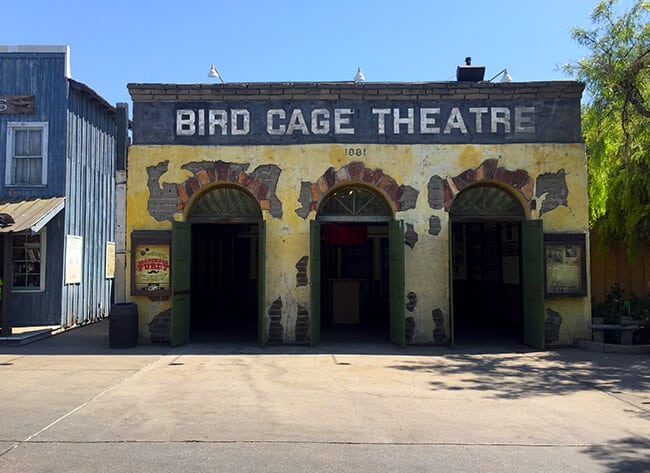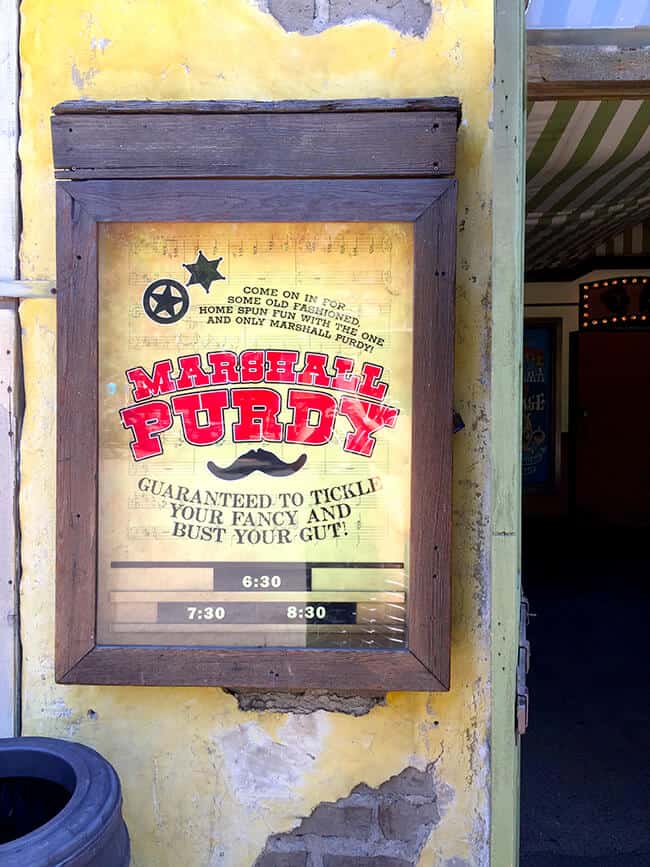 The Hoedown – every evening, the day ends with a town-wide hoedown celebration of 75 years of Calico. everyone can join the town's citizens at the new Calico Park daily at 5:30pm. it's a time to put on your dancing shoes and join in the town's festivities!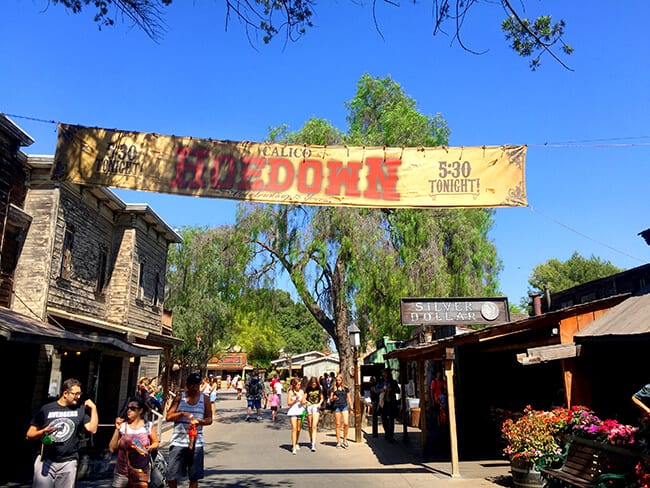 Ghost Town Alive was better than ever! we really had a great time....as well as all the other guests we saw running around town. everyone was really enjoying getting involved. people had even come dress up to the park in western gear to get into character. i've never seen so much fun going on a Knott's! remember....this celebration ends in lest than a month, on September 5th, so head over to Knott's as soon as you can so you don't miss out on the fun. Don't forget the GIVEAWAY below......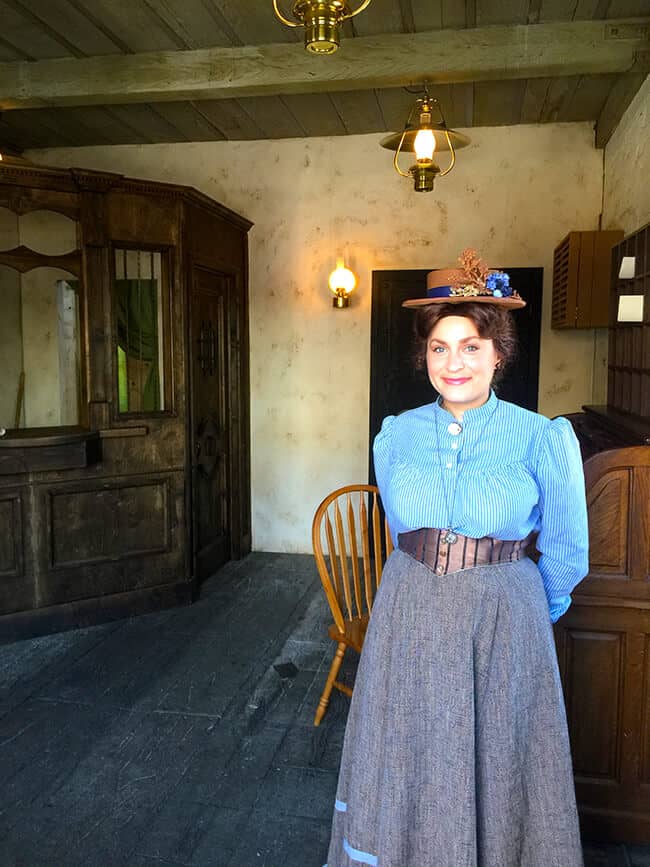 {Disclosure: This is not a sponsored post. All thoughts and opinions are 100% mine. We were invited guests of Knott's }