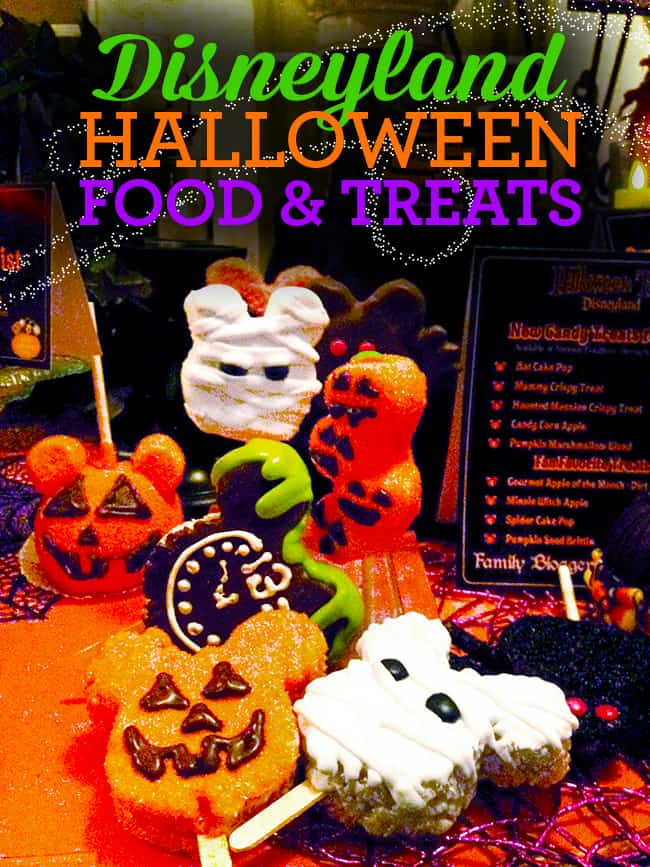 you know how much i love Halloween Time at Disneyland, and one of the reasons is the fabulous Halloween food found at Disneyland Resort. Disney does Halloween food and treats like no one else. so creative and fun and not to mention yummy, every time i visit the park during Halloween Time i have to get one....but there are so many to choose from.
first of all, check out these amazing Halloween themed caramel apples, crispy treats and marshmallow pops. these are just a few of the Halloween designs Disneyland offers. i just love them all.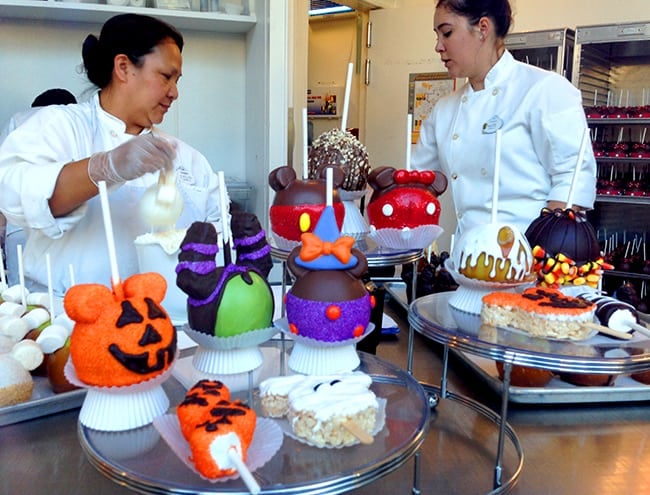 but my personal fave is found at the French Market, so that i could pick up this sweet and spooky dessert featuring Sally from Nightmare before Christmas. the Oreo mousse and Oreo cookie crumbs are the main reason i love it so, and i was lucky to get a few bites, as my boys also loved it.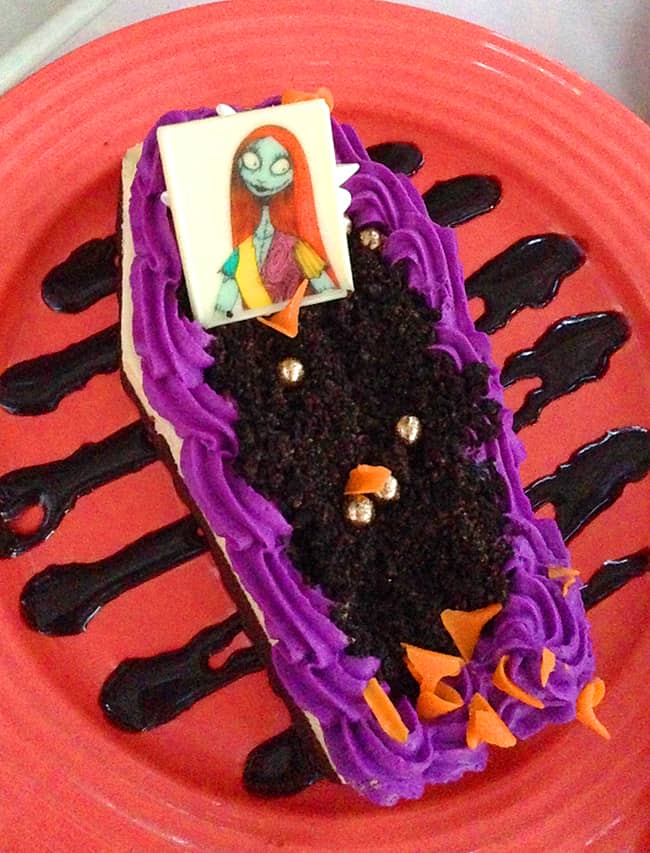 and if you are looking for some more Nightmare Before Christmas fun, get a Halloween drink filled with these ghostly light-up Jack Skellington glow cubes.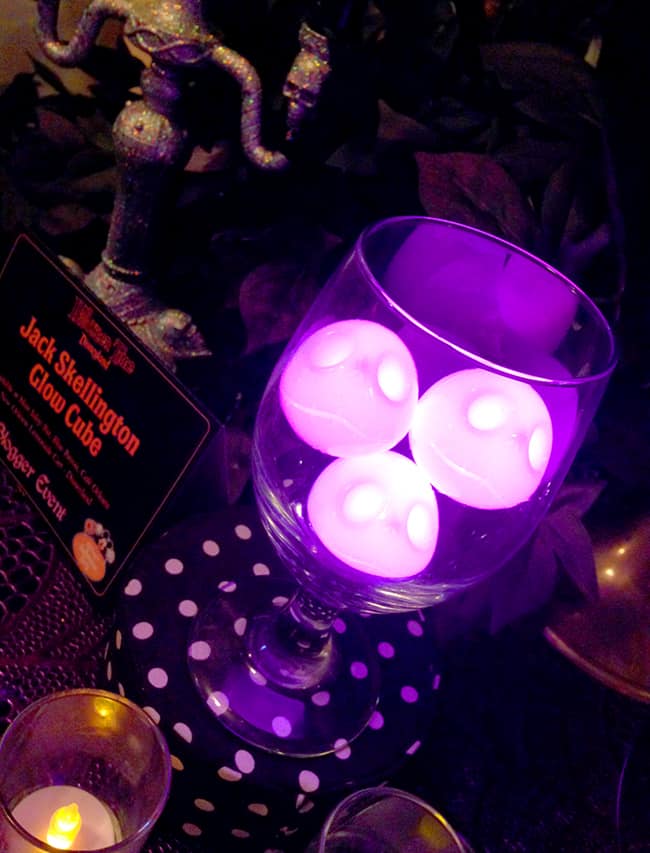 during the week of Halloween, Disneyland will offer some special menu items that are to die for! you can get the ooey, gooey, cheesy, Munster Chicken Sausage Sandwich at Carnation Cafe. it is covered in muenster cheese, onions, red bell peppers, and mushrooms and all the yumminess that comes along with it.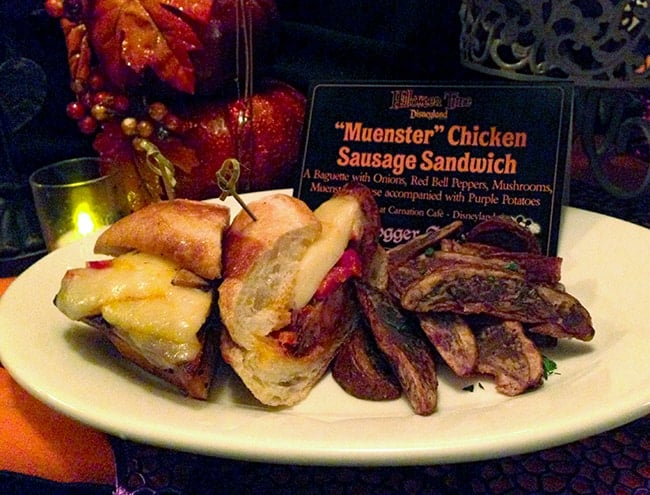 how about this Zinfandel Spaghetti with roasted golden beets, pine nuts and golden raisins. you can find it at Storytellers Café at Disney's Grand Californian Hotel & Spa. the pasta gets its "seasonal" color from wine and it's only available the week of Halloween. so fun!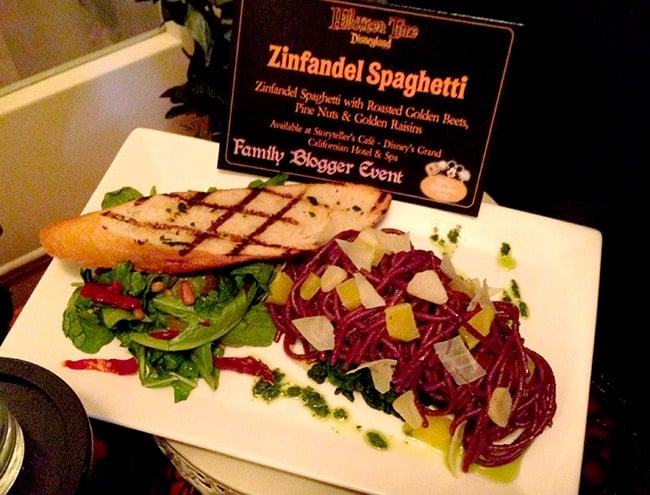 and vampires will stay away with this delicious slice of Anti-Vampire Garlic Chicken Flatbread pizza. its cheesy goodness is from Boardwalk Pizza and Pasta. this Halloween pizza delight is topped with roasted garlic sauce, chicken, smoked gouda, mozzarella, roasted red peppers and a tomato harissa sauce drizzle.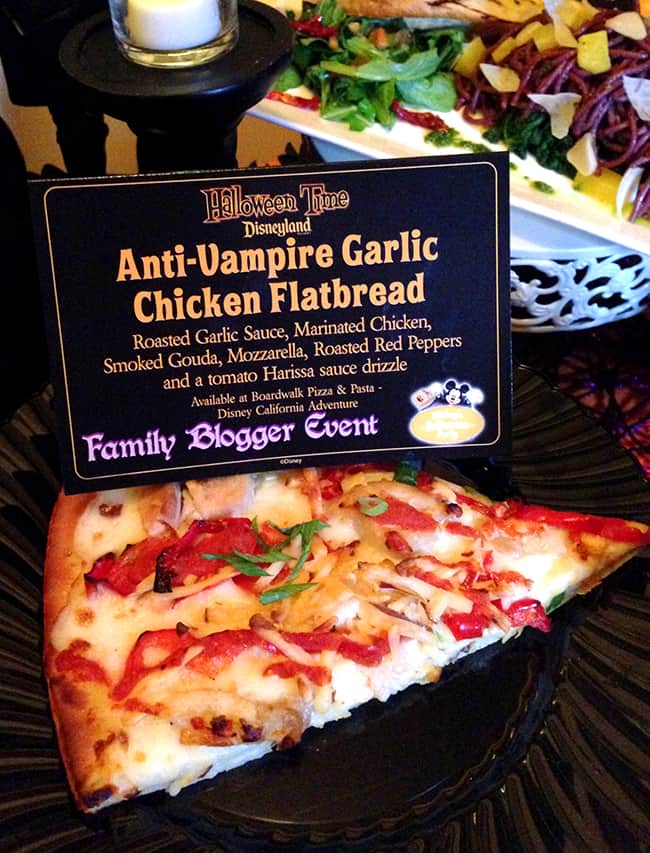 Pumpkin Seed Brittle? oh yes!!!!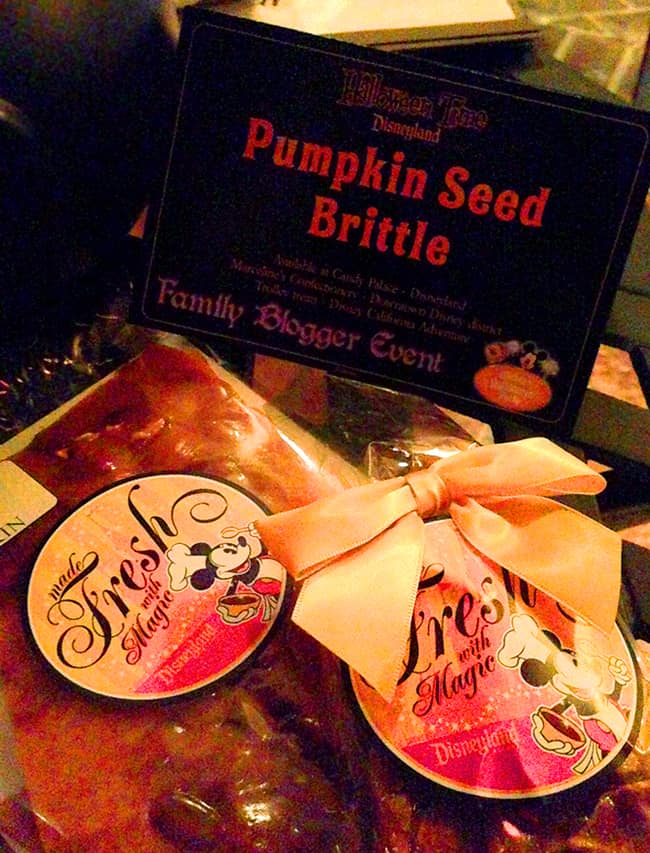 another one one of my favorite treats of the Halloween bunch were these Pumpkin Twists...it's flaky, pumpkiny and cinnamony, covered in sugar crystals. stop by Maurice's Treats for these fantastic Pumpkin Twists.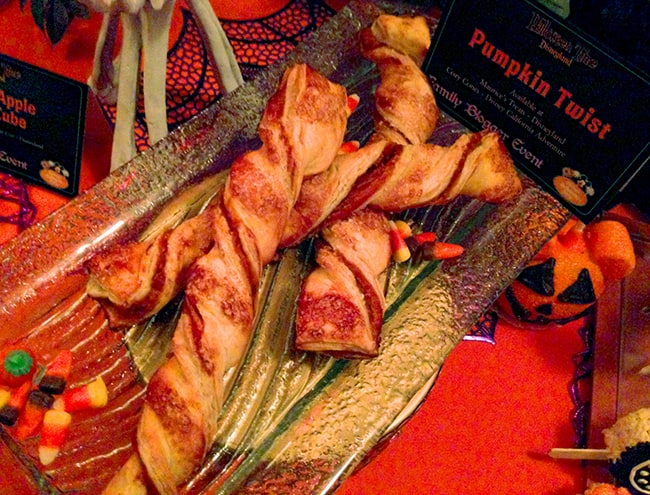 if you like pumpkin and cheesecake, then be sure to try one of the yummy pumpkin cheesecakes. you can pick one up at the Jolly Holiday Bakery or at one of the sit down restaurants inside Disneyland.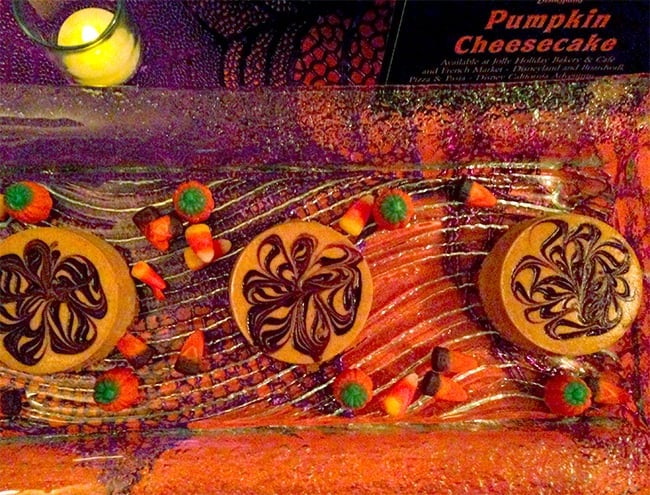 throughout the Disneyland Resort, you will find so many fun souvenir Popcorn Buckets. i love these because you can keep the containers after the popcorn is finished.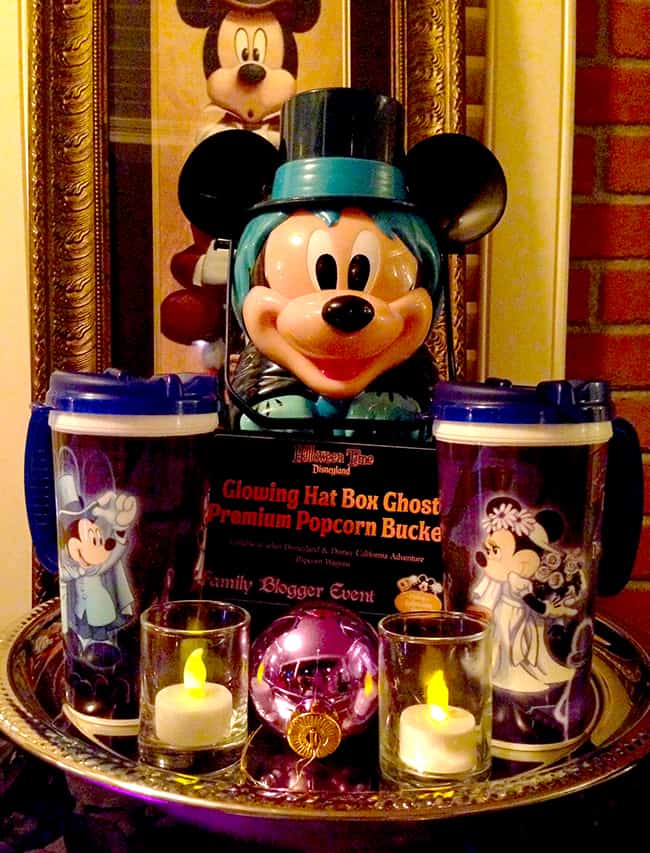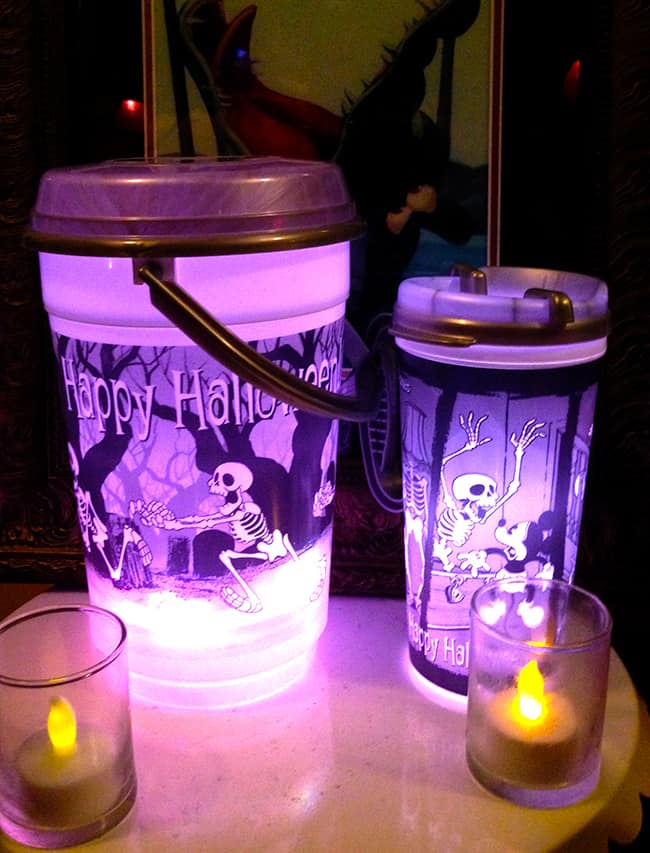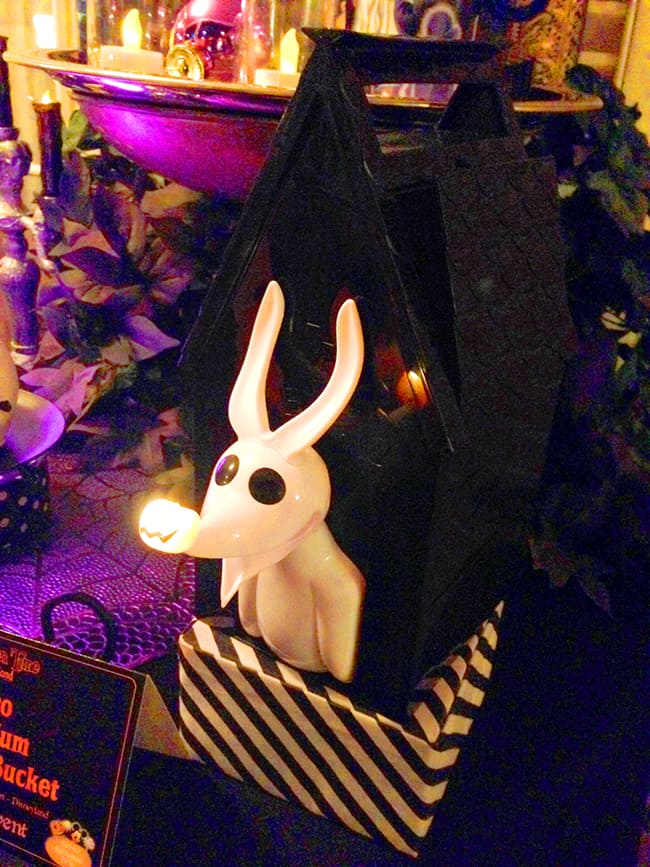 or how about this Malificent Souvenir cup!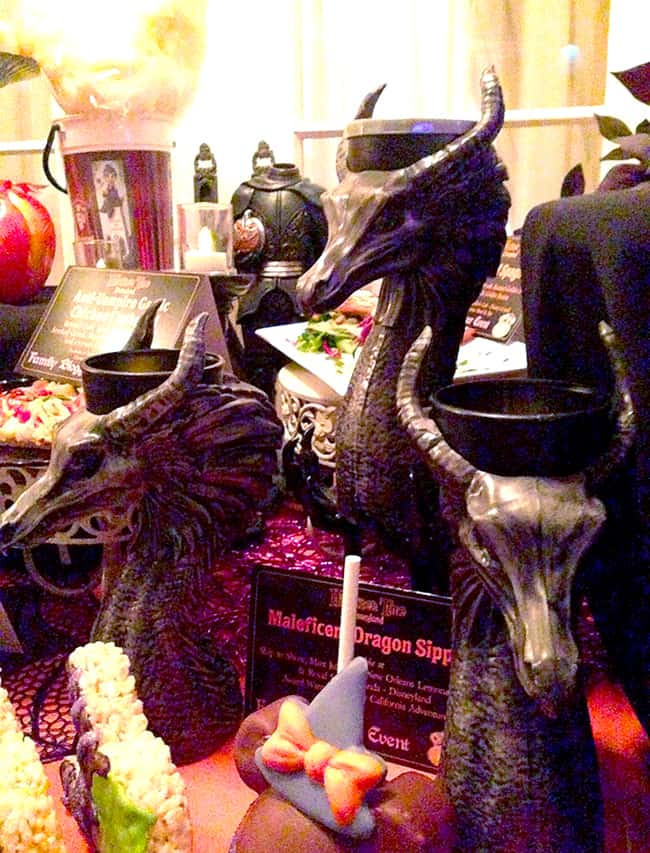 over at Disney California Adventure,  you can get pumpkin-shaped sourdough bread. the pumpkin shape is perfect for a Halloween dinner and a warm cup of soup. be sure to pick one up on your way home.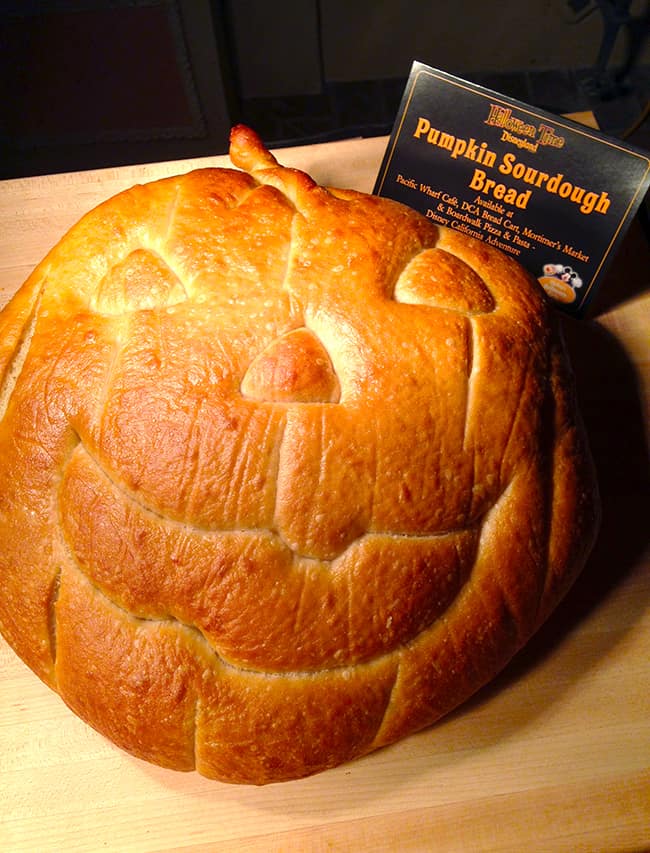 you can get all of these Halloween foods and treats AND MORE during Halloween Time at the Disneyland Resorts. but hurry, because they will only be available until November 2nd. what are you faves?