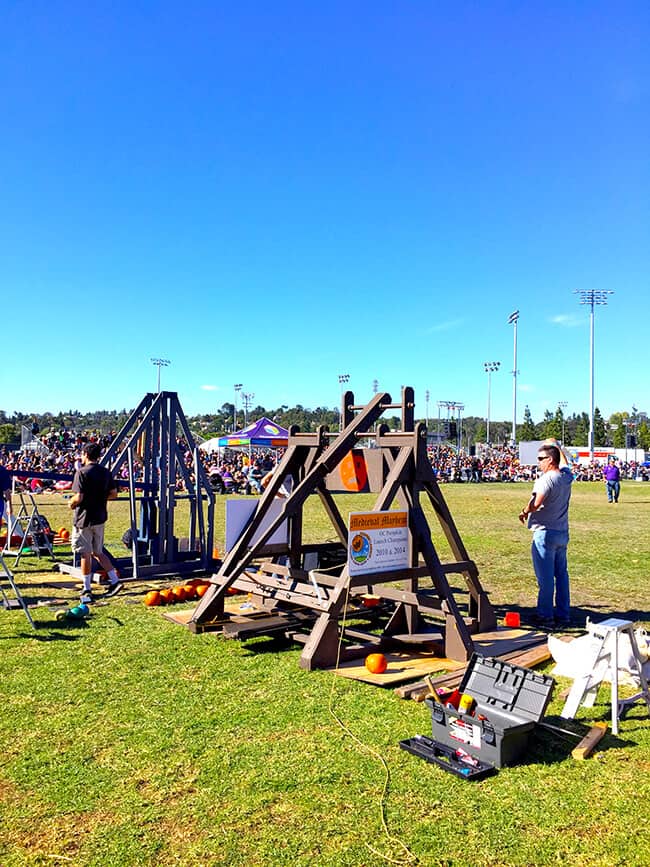 every year the boys and i look forward going to the Annual Discovery Cube Pumpkin Launch at Cal State Fullerton. it's just one of the awesome FREE events that Discovery Cube OC offers to the community. families from all over Southern California attend to see pumpkins launched through the air by teams competing for the record of launching the most pumpkins – the farthest and closest to the targets. it's quite a show, and very entertaining.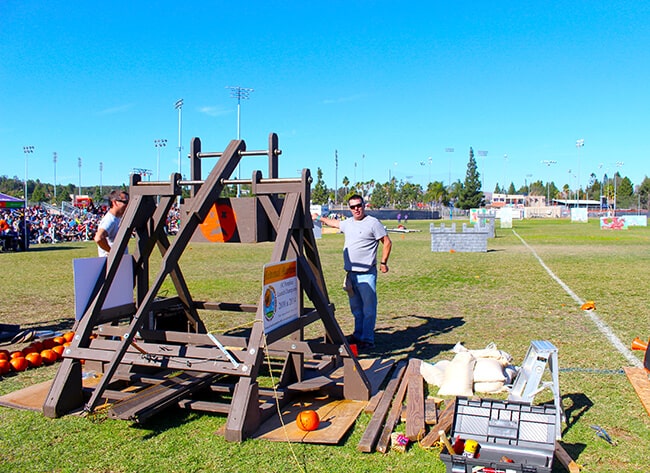 this year was no exception. we went last weekend and had a great time. i was allowed to go behind the security ropes and snap a few pictures of the teams getting their pumpkin launchers ready to launch pumpkins into the air.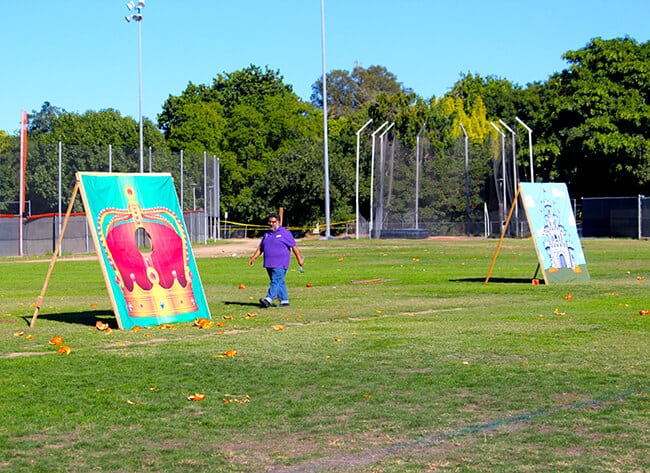 it's very competitive and interesting to watch the details gone into each pumpkin launcher.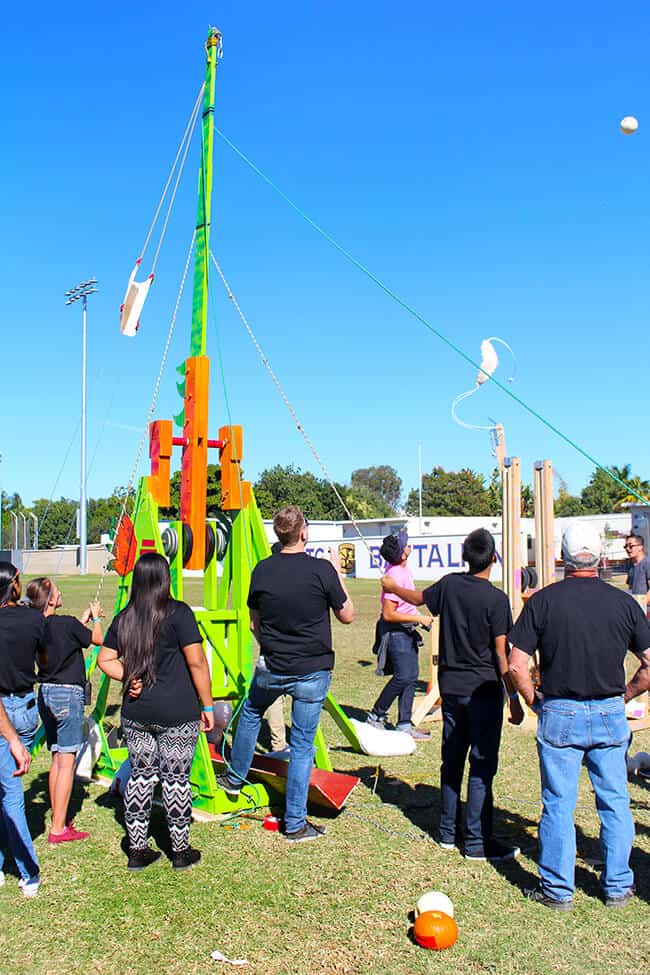 teams from all over competed.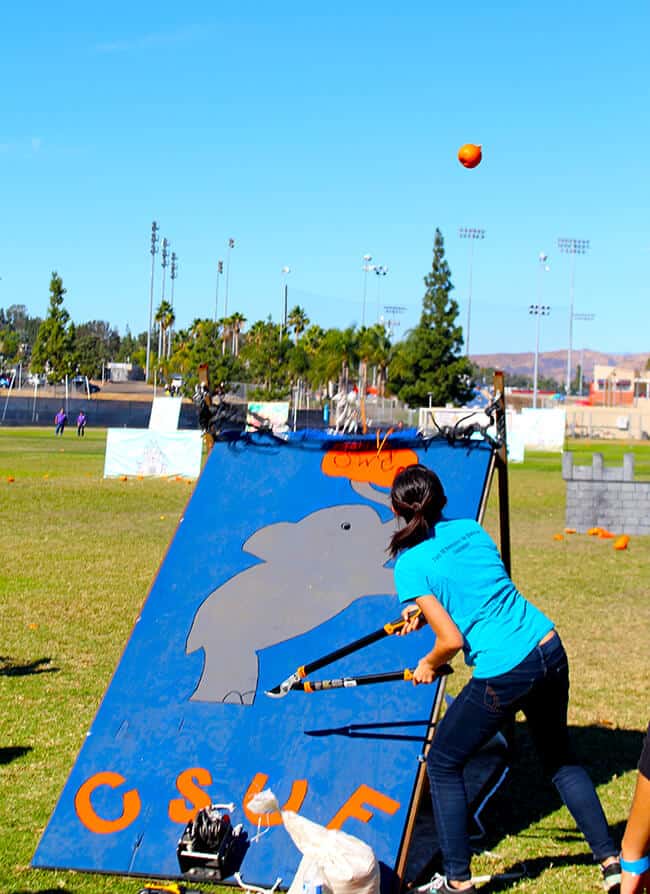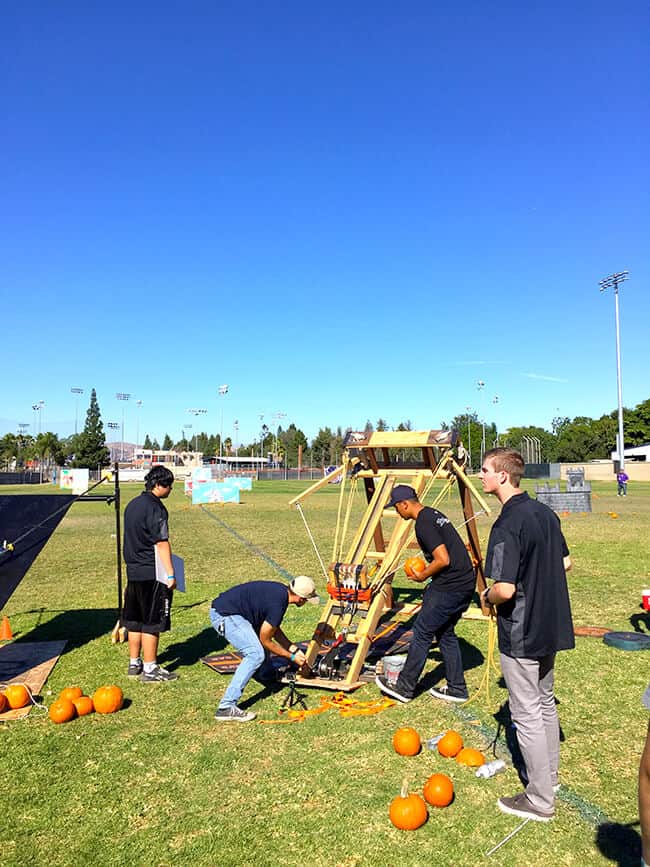 besides watching pumpkin fly through the air, there are also lots of stations for kids to do science experiments and crafts, bounce houses, medieval exhibits and more! Jack, Kyle and Vann really enjoyed making Marshmallow Catapults.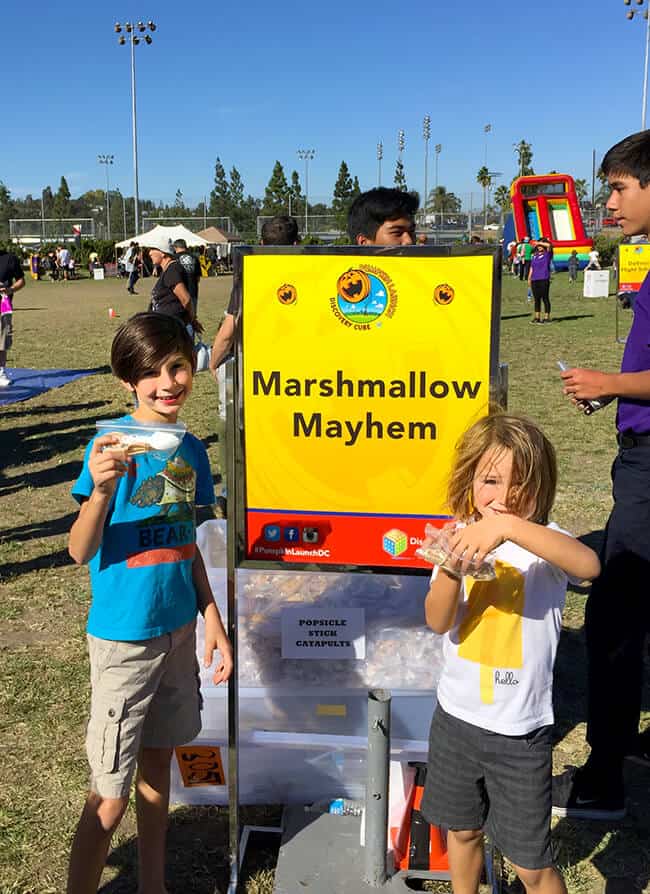 the Discovery Cube volunteers helps all the kids build their catapults. they were so helpful and patient.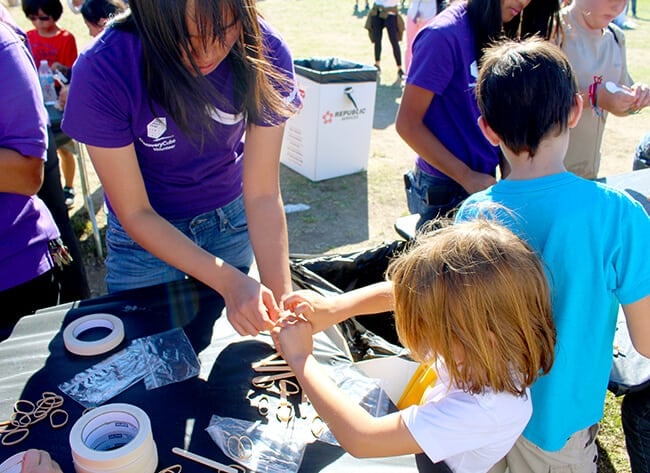 then it was time to launch those marshmallows!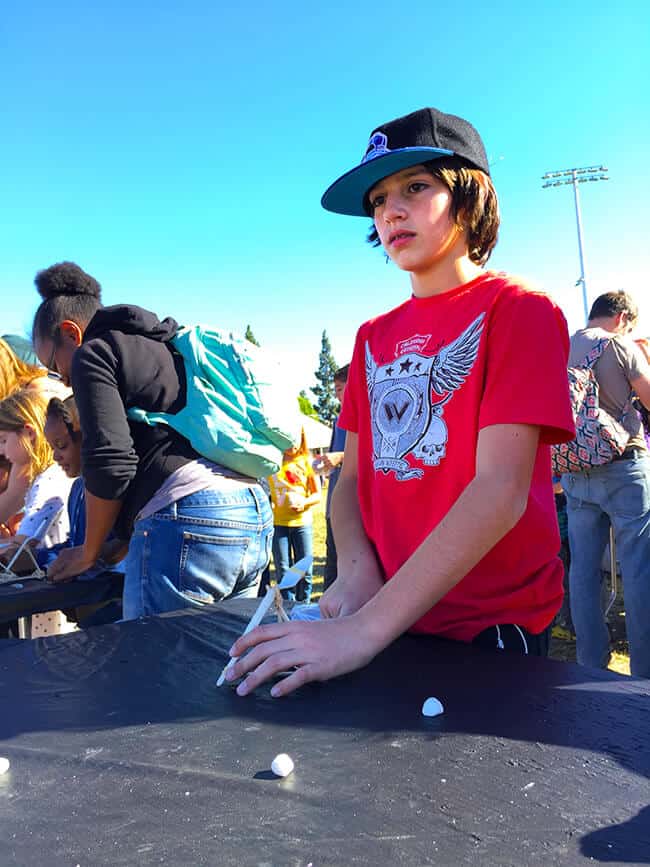 check out this lava lamp Vann made! you put in an Alkaseltzer tab and what the green bubbles dance.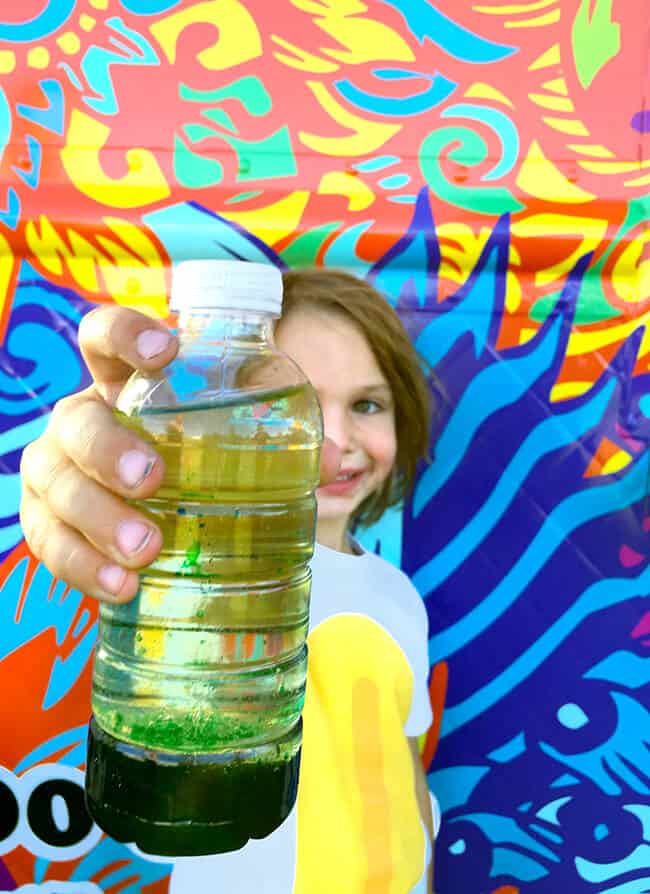 and Kyle really enjoyed trying to make a tin foil boat to hold as many marbles as possible. what i love about the Discovery Cube Pumpkin Launch is that they make learning fun for kids...like a game. they get kids brains working and learning. it's the best kind of family event.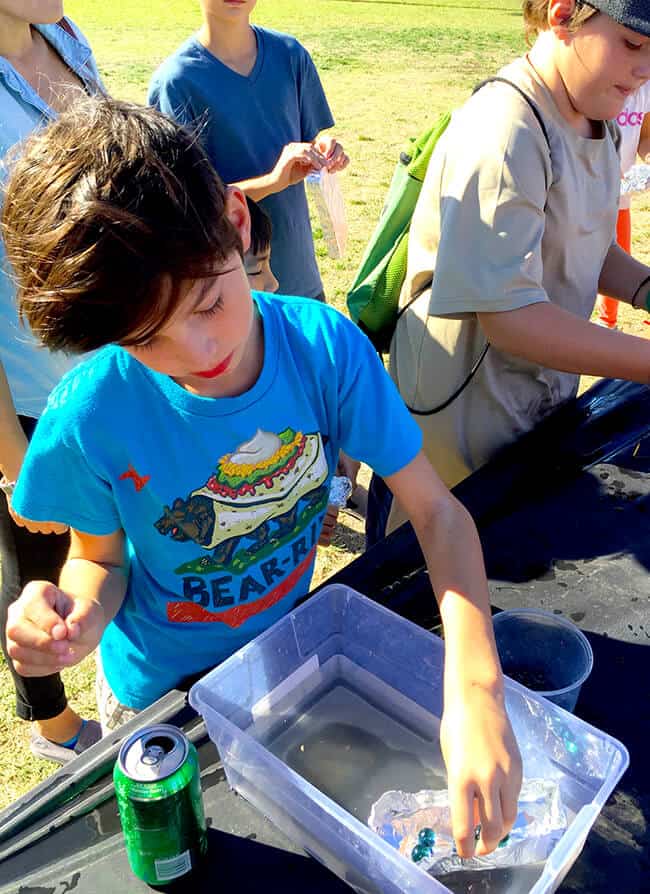 plus...lots of great food trucks also attended the Discovery Cube Pumpkin Launch. you can find the yummiest food at our OC food trucks.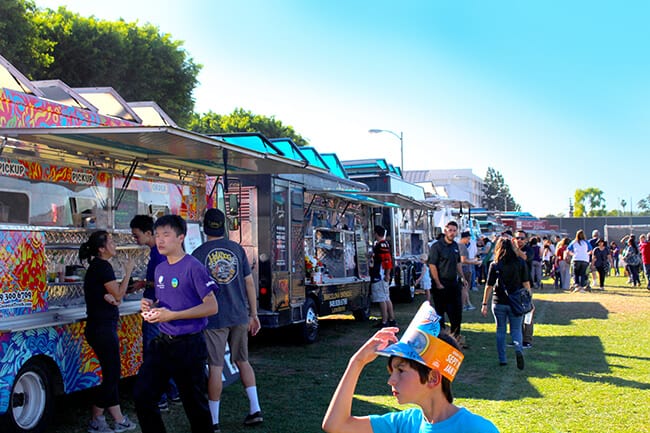 what a great day!!!! that wraps up a great Saturday at the Discovery Cube Pumpkin Launch. as you can see the boys had a great time....and are still as silly as every. hopefully, next year you can attend it. be on the lookout. the Discovery Cube Pumpkin Launch happens the first weekend in November each year.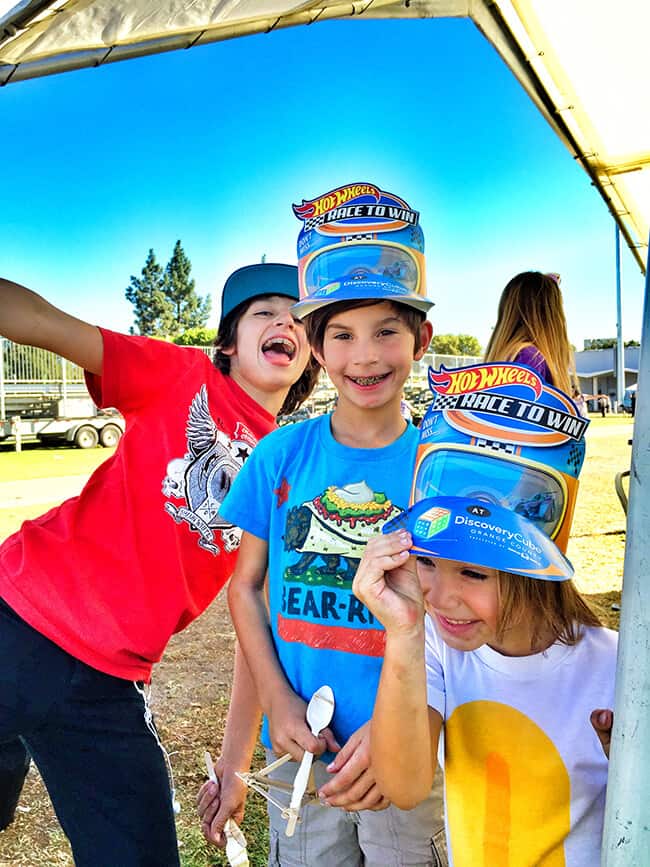 SaveSave