This is a sponsored post.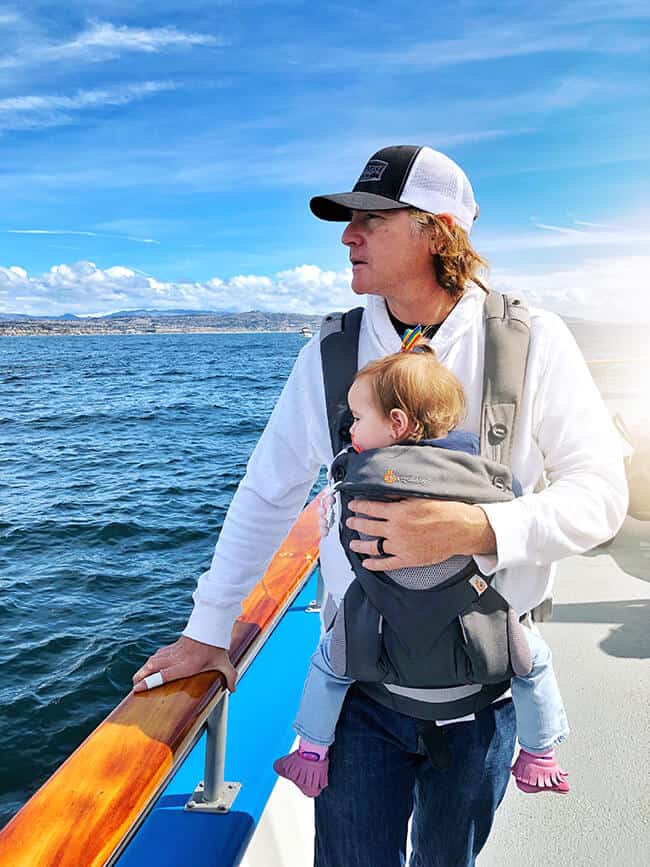 this Father's Day, you can celebrate dad at the Dana Point Harbor in Orange County. there will be a Father's Day Fine Art Sale begging at 9:30 a.m. until 5:00 p.m. created by local award-winning artists. there will be watercolors, oils, colored pencil drawings, photography, and more. you can enjoy the artwork or spend some time with dad trying some fun ocean activities, enjoy one of the dining specials, and shop along the boardwalk. there are some great gift shops, boutiques, jewelers, and more art stores. (Read to the bottom for an awesome giveaway!)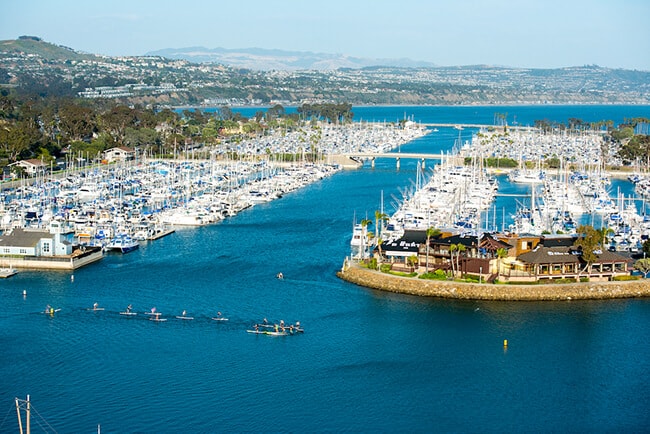 we recently took our dad to the Dana Point Harbor and went whale watching at Dana Wharf Whale Watching. we had a blast. the cruise was so much fun – we got an in depth tour of Dana Point Harbor while we scanned the ocean for whales and other sea life.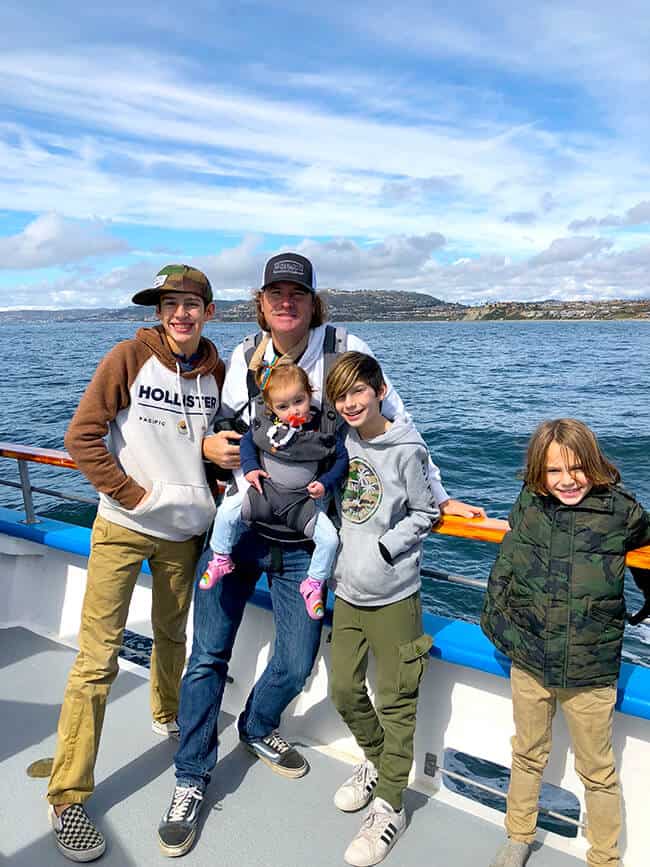 my kids are all ages, and each of them had a unique experience and enjoyed different parts of the cruise best. most of all, they were super happy to get to hang out with dad all day long.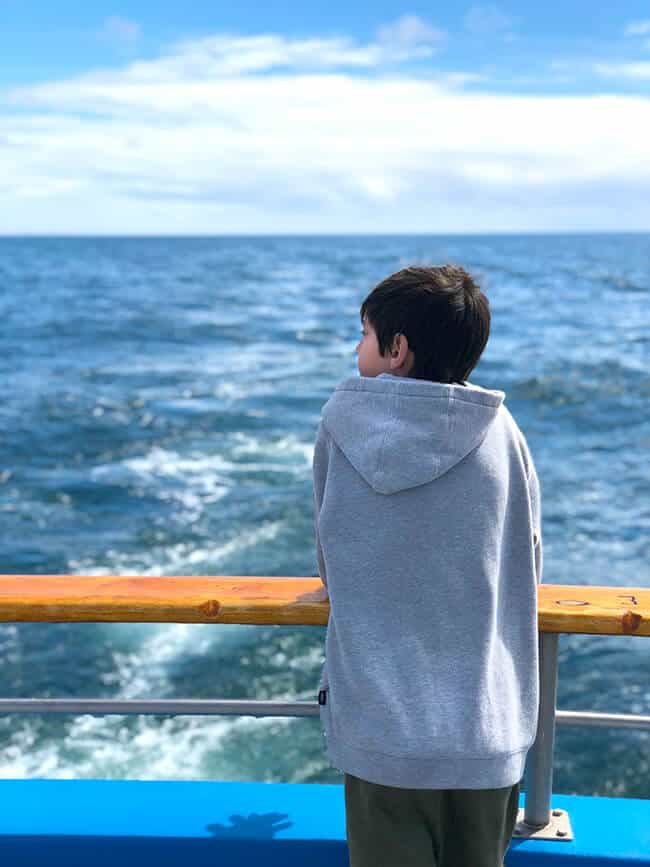 during our whale watching cruise, we got lucky and saw 3 different whales, sea lions and a bunch of dolphins.
the views didn't disappoint either. the ocean was sparkling under the OC sun, and the fresh ocean breeze spoiled us! the whole family had an amazing time.
plus we ended our day with a yummy dinner at one of the many dining spots at Dana Point Harbor. there are many options for ocean front dining, plus there are options of family-friendly, fine dining and quick and easy. here is a complete list of restaurants. and we made sure to leave room for dessert...ice cream of course!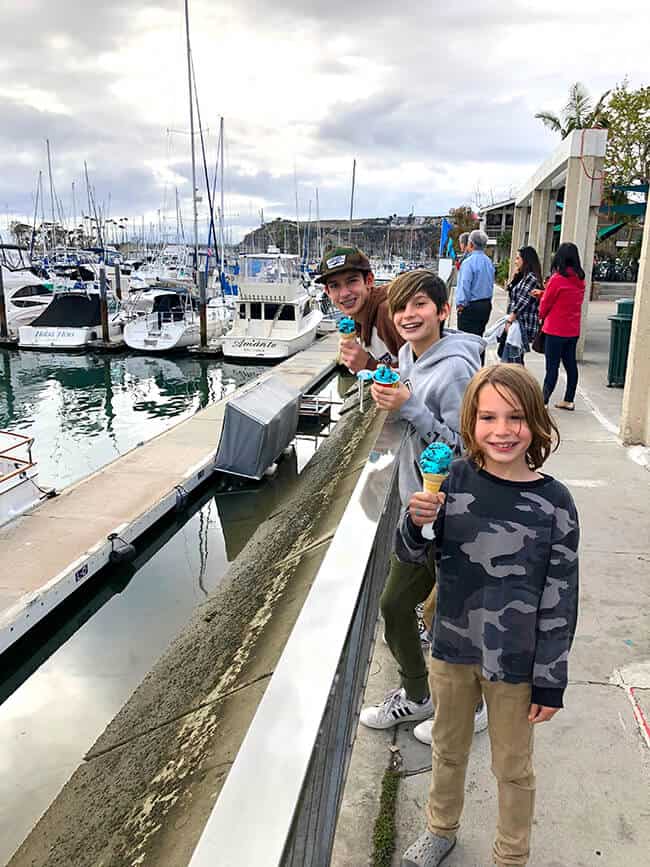 on Father's Day, Dana Wharf Sportfishing & Whale Watching will be having a special Father's Day Dinner Cruise featuring live music, a barbecue dinner and more. if your dad likes sport fishing, you could book a fishingtrip to celebrate. get 25% off a fishing or whale watching trip in June for dad if you head over to the website to book. additional whale watching excursions are also available from the Captain Dave's Dolphin & Whale Watching Safari or the Ocean-Institute.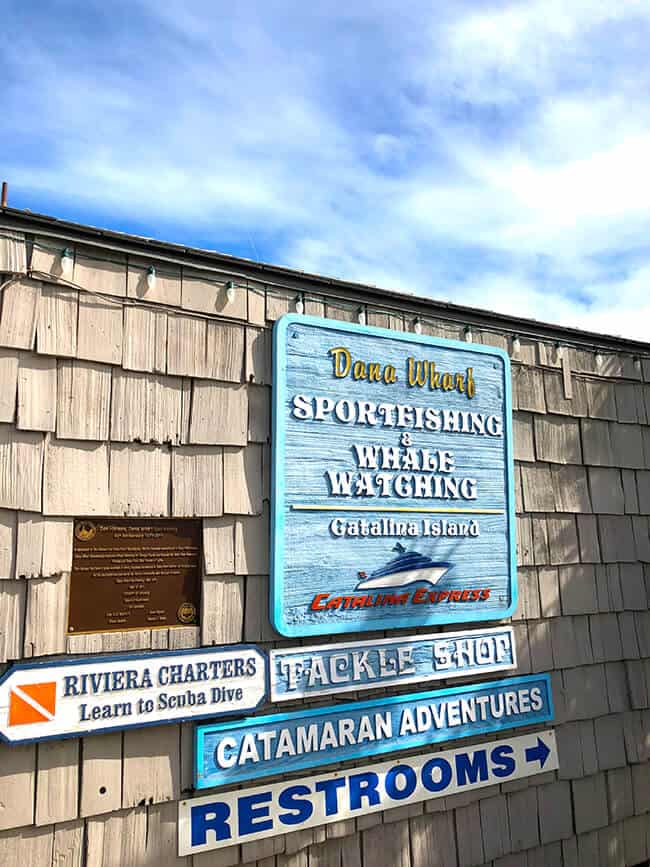 there are also lots of fun activities that you can experience – take to the water in a kayak or paddle board and experience the harbor in a whole new way. dad might event love to go jet-skiing for Father's Day weekend! and if you are looking to relax, you can head down to the beach for some good old sunshine.
if you don't have time to head over for Father's Day, head over any day during the summer....OR consider spending the 4th of July there. Dana Point Harbor will be having a July 4th Fireworks Extravaganza!!!! it's one of south Orange County's best aerial fireworks displays on the 4th and lights up the harbor with fantastic views from Baby Beach, the Island, and the many waterfront eateries within the harbor. you can even tune the radio to listen to patriotic music that follows the show.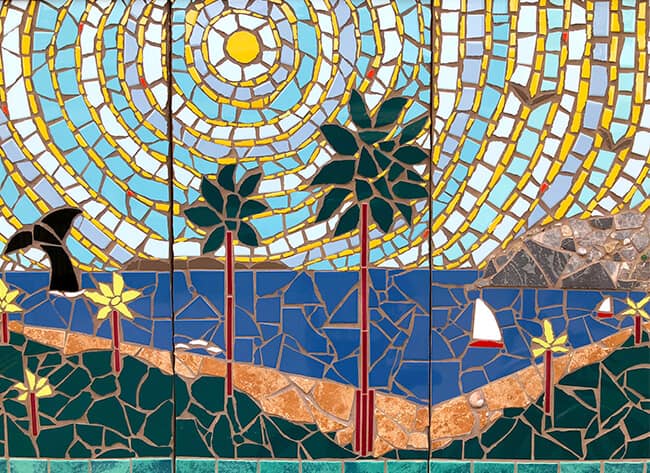 Celebrate summertime holidays at Dana Point Harbor and experience the ultimate seaside adventure all summer long. For more information visit www.DanaPointHarbor.com.
Happy Father's Day Dad!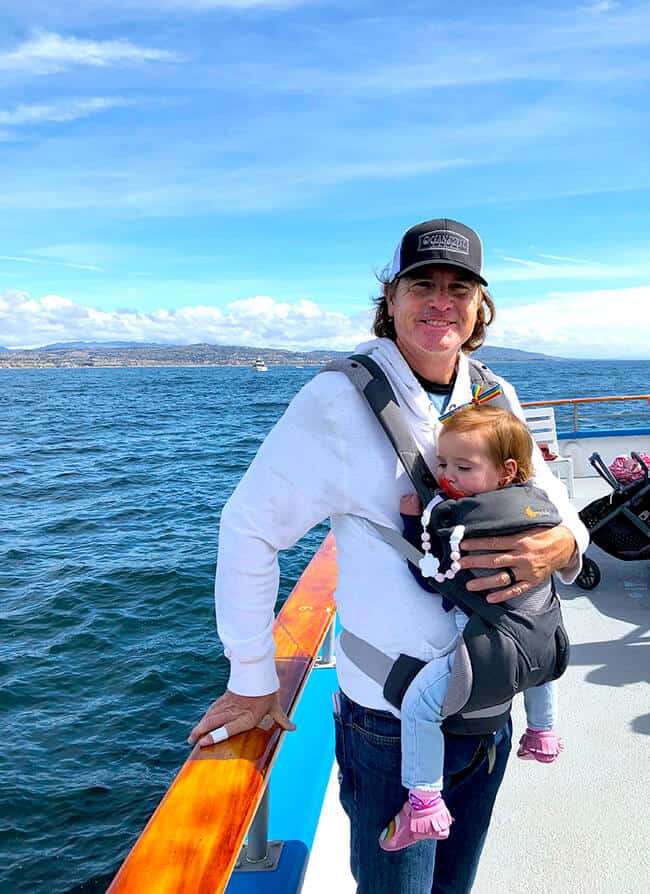 Giveaway Time!
here is your chance to win a family 4-Pack of Tickets to go Whale Watching at Dana Wharf  Sport Fishing & Whale Watching!!! just enter via Rafflecopter below or on Facebook. contest ends June 14, 2018 at midnight. winner will be chosen randomly and must be 18 years or older and a resident of the United States. Good luck!!!!