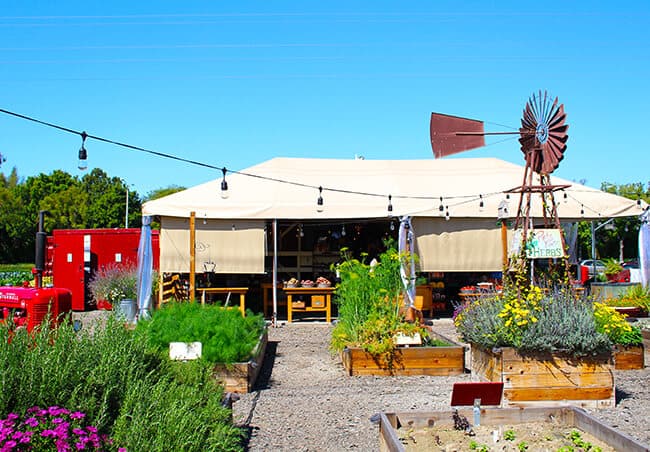 last month, i was invited by Manassero Farms to attend one of their Breakfast in the Barn events that they host monthly. i have been to a few of their produce stands around Orange County, but i had not known that they hold special events like Breakfast in the Barn, Farm to Fork Cooking Classes, Dinners with the Farmer and his Wife, and more. i was very excited to attend because i love this kind of stuff; learning new cooking techniques, fresh farm produce and enjoying the community around me is my passion.
(i will warn you ahead of time, this post has a lot of photos. as usually, i'll let the photos, for the most part, speak for themselves.)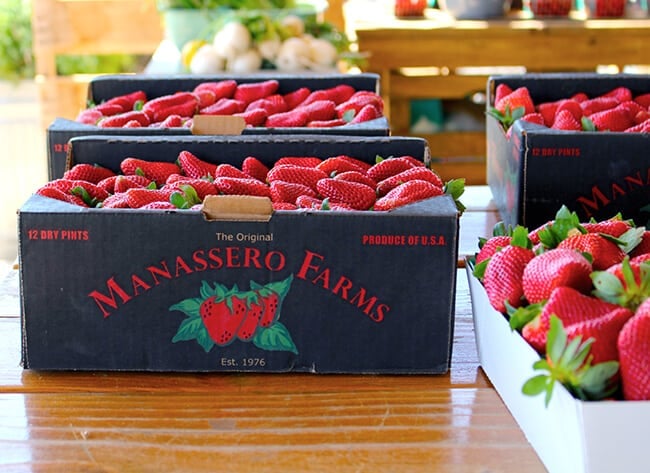 Breakfast in the Barn at Manassero Farms is open to everyone in the community. you must register ahead of time, as it does sell out every time...which is no surprise. it makes for such a lovely morning, and the food is wonderful. guests sit among their neighbors and eat farm fresh food while learning great cooking techniques and a few simple recipes from talented local chefs.
upon your arrival you will be directed to a tented area on the farm that overlooks one of Manassero Farms vegetable fields and Pasquel's garden.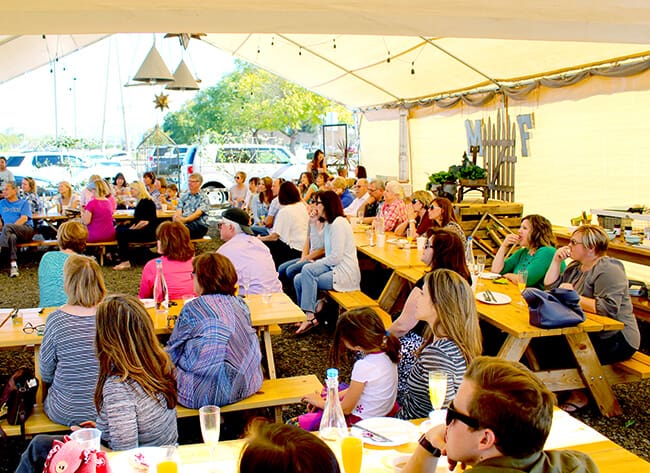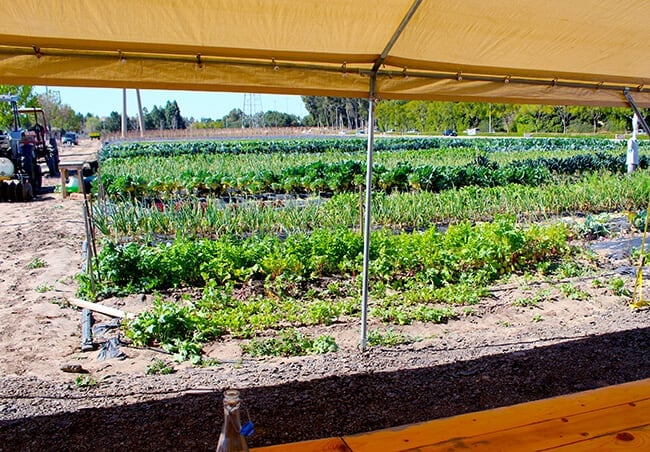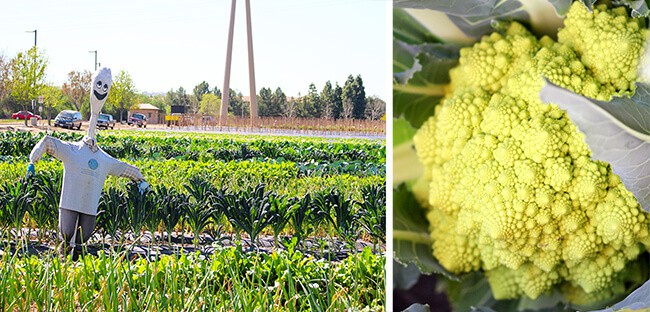 here you can help yourself to fresh juices, champagne, coffee, fresh breads, butter and jams.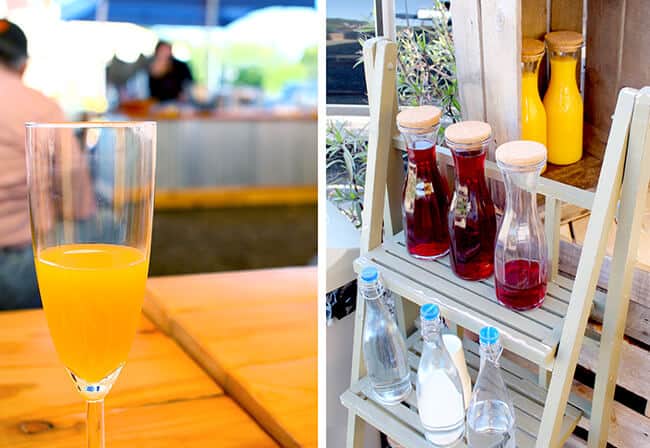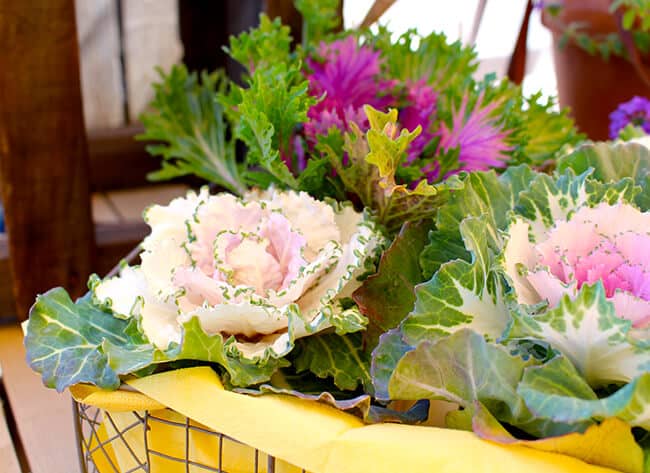 at this particular Breakfast in the Barn, we were treated to a delicious meal prepared by Chef Zov Karamardian, owner of the well-known Zovs Bistros in Orange County. she shared some of her cooking secrets, stories of the history of her restaurant, and tips and tricks to making food taste wonderful, all while doing a live cooking demonstration and answering questions from us guests. each Breakfast in the Barn has a different chef, so you are going to want to come again and again.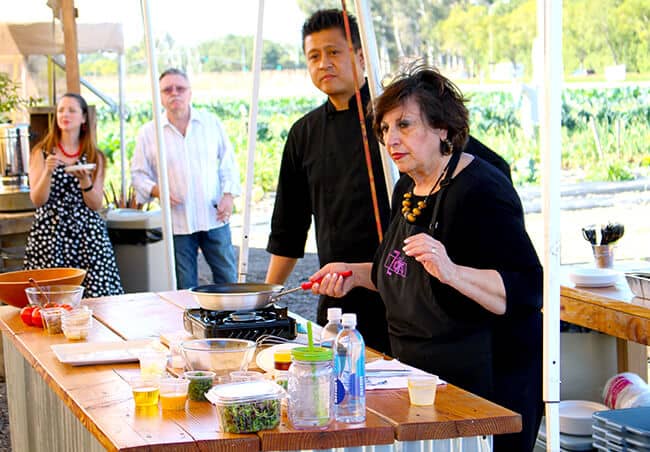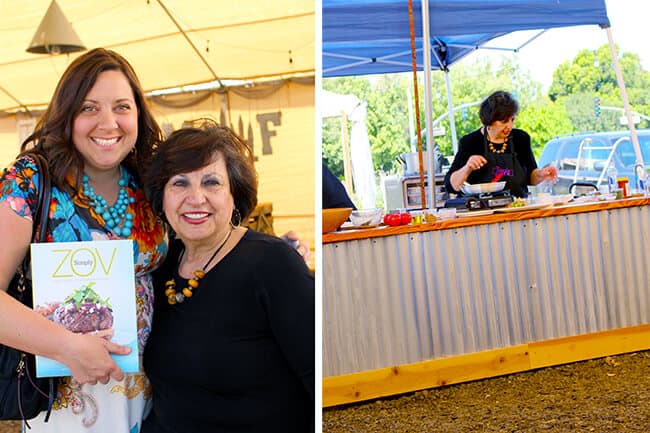 next, we learned how to prepare the first course which ended up being one of my favorite dishes, Dijon Vinaigrette Potato Salad. it was so fresh and flavorful that i can not wait to make it this summer.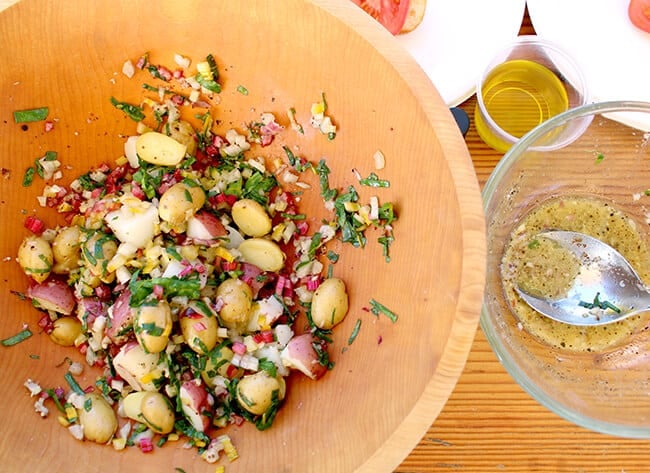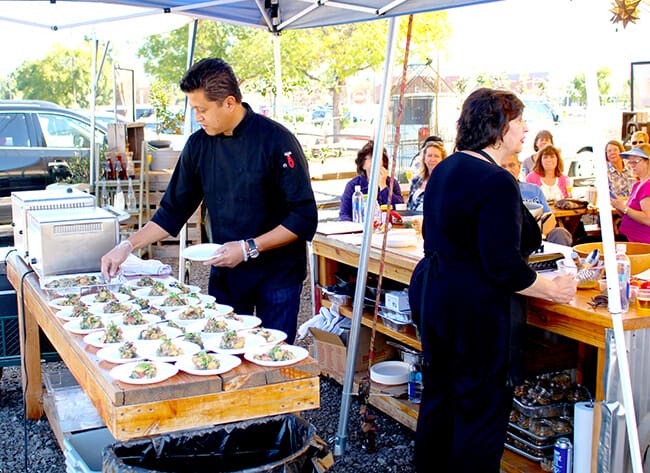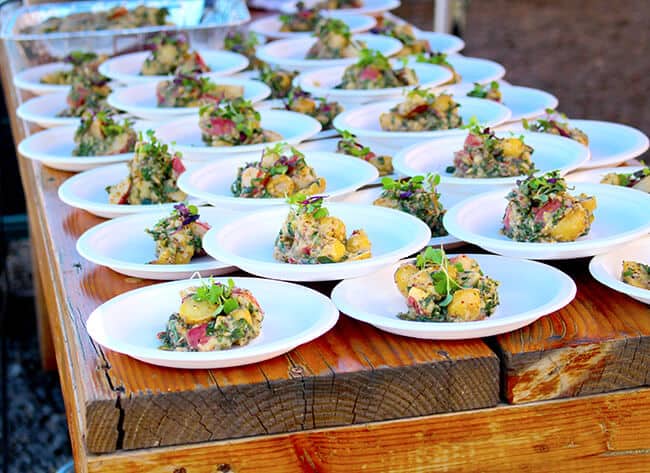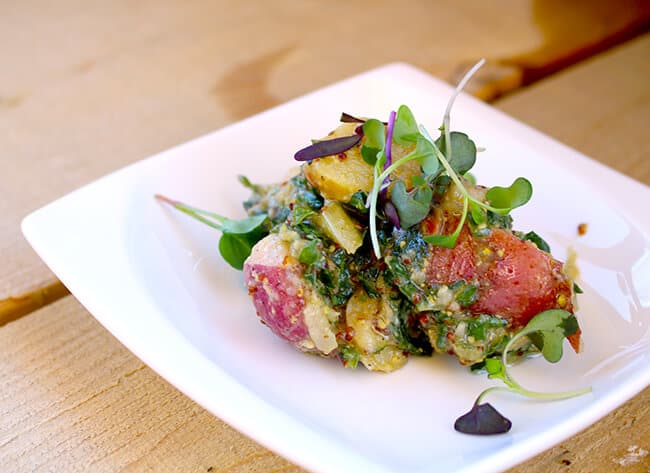 for the main course, we had these heavenly green spinach eggs topped with ham and champagne sauce on top of farm fresh tomatoes and a toasted crusty baguette. so yummy.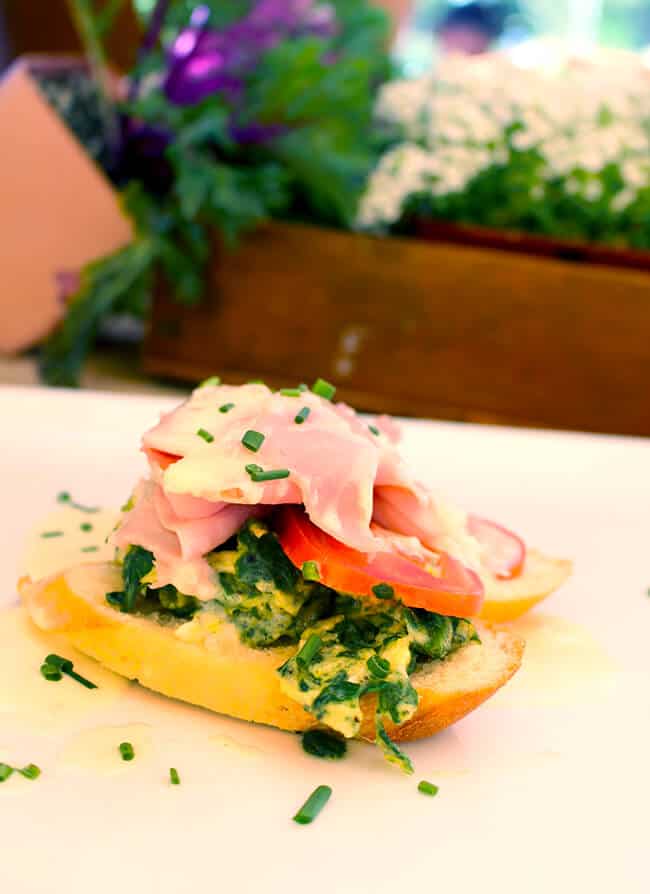 and to finish of the meal with a little sweetness, we had some homemade vanilla granola with greek yogurt and strawberries....from the farm of course.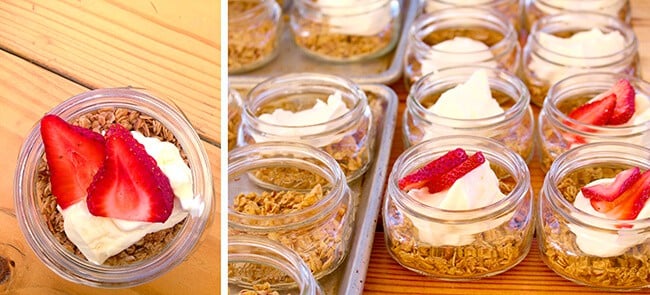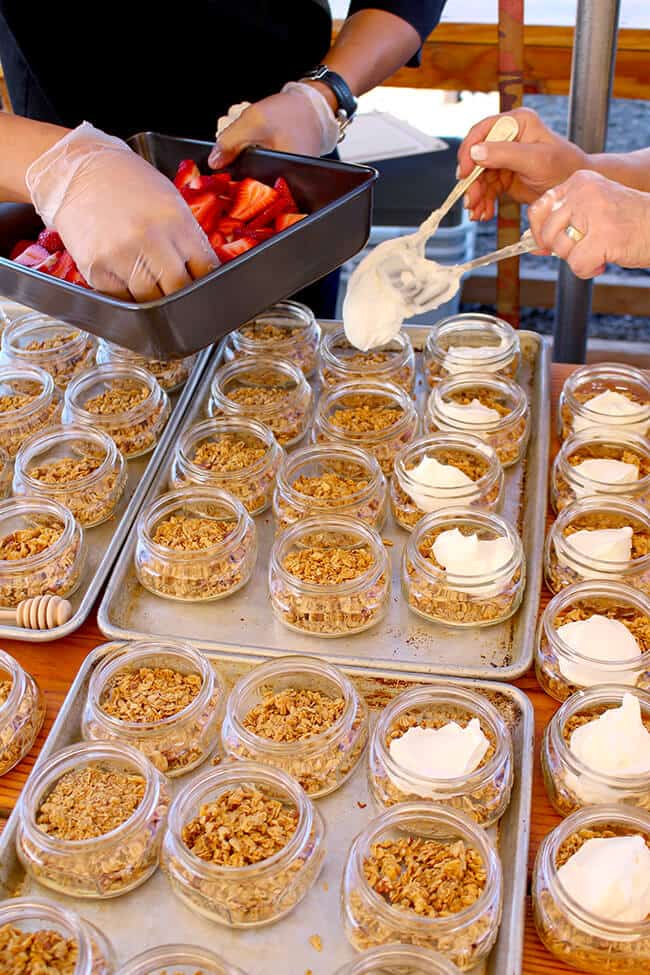 the breakfast was lovely and it was a fun experience to learn a little bit about one of the farms and restaurants in our community and meet the owners. they were so kind and personal...even giving me tips with growing my own personal garden.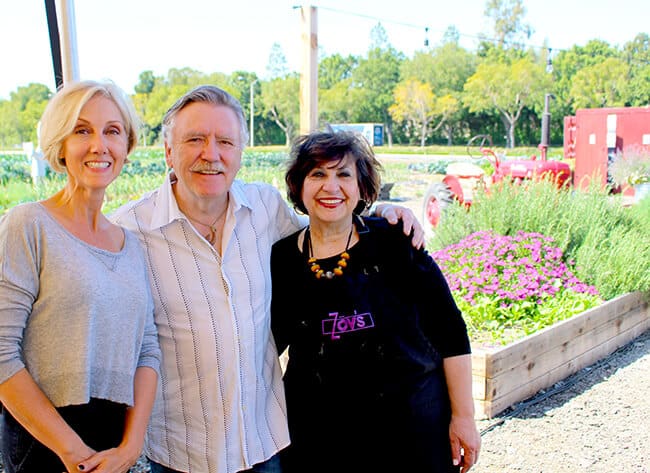 Breakfast in the Barn takes place at the same location as one of Manassero Farms produce stands, so you can also browse through the gardens, and grocery area, pick up some fresh fruits or vegetables and pick some fresh herbs to take home.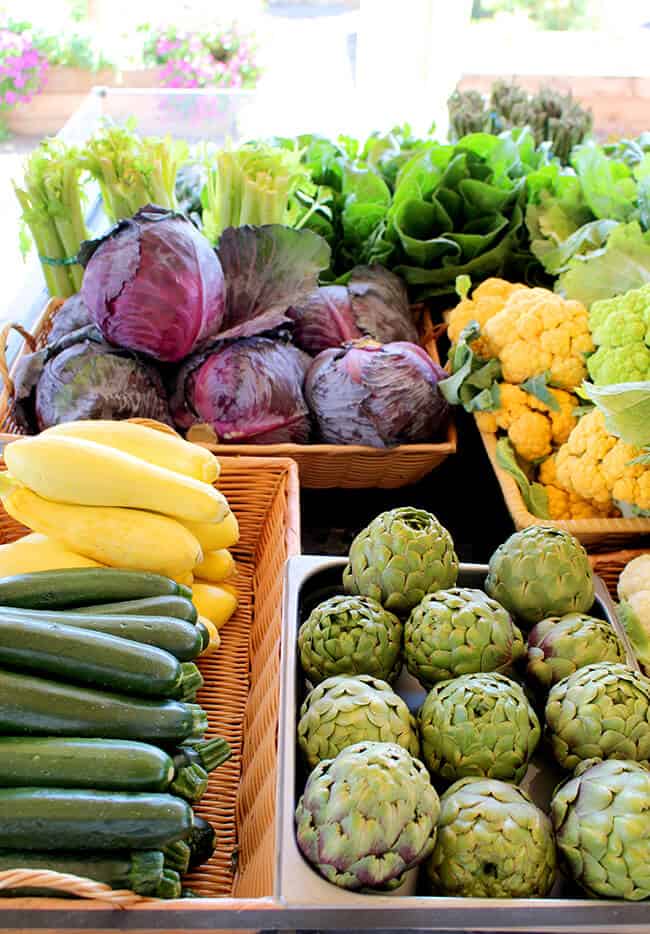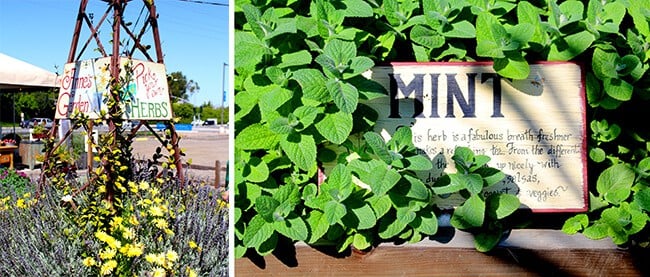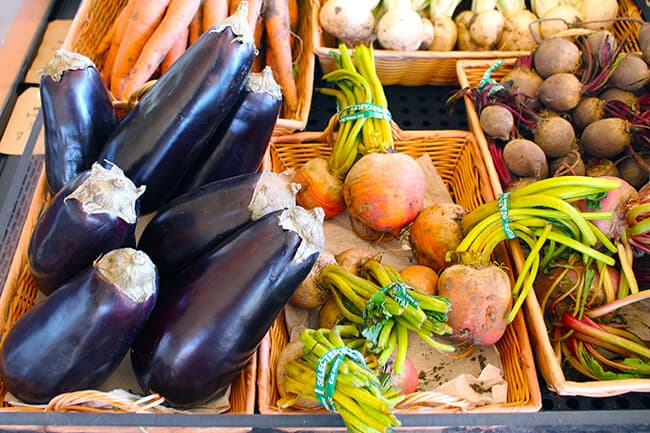 it's so great that Manassero Farms offers these special events to our community. from cooking to gardening classes, breakfasts to dinners, they allow people in the community to learn and appreciate where their food comes from and to learn to enjoy it more and more. click here for more info about the events i mentioned.