This is a sponsored conversation written by me on behalf of Chuck E. Cheese's. The opinions and text are all mine.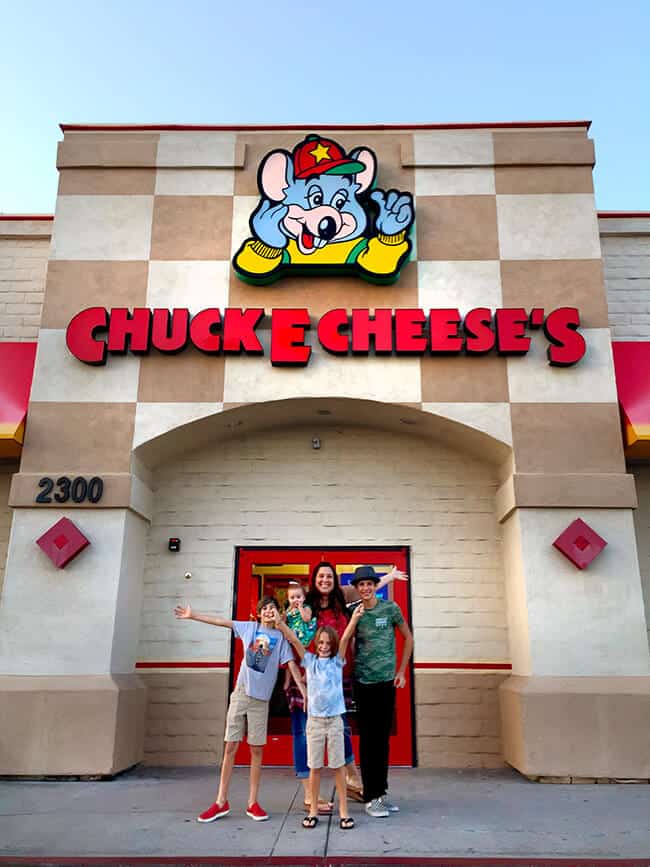 let me tell you a little secret. I LOVE Chuck E. Cheese's. it's true, i think Chuck E. Cheese's is an awesome place to spend some time with the family. i've been taking my kids since they were toddlers. i know that most parents believe it's only a place for kid's parties, but i have found that if you go at the right times, it can be a relaxing, fun place to spend time with the family, and enjoy a good meal. and the food has come a long way since i've been coming.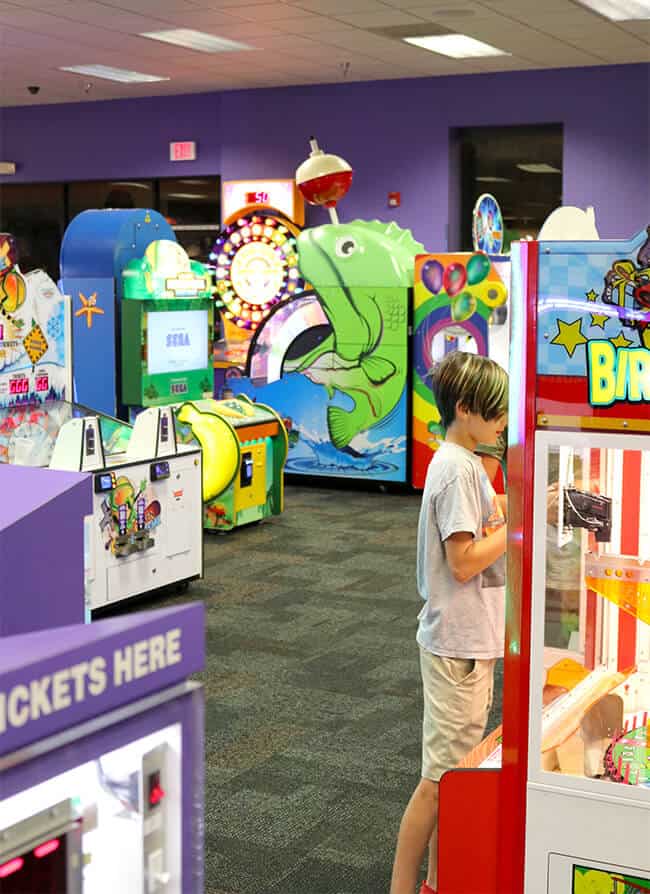 you are going to want to go to Chuck E. Cheese's on an off time. the best times to go are weeknights, weekday afternoons when school is in, and non-holidays. we like to go for an early dinner. that way we can enjoy some games and food and still get home before the kids bedtimes. it also makes a fun after school activity.
check it out! we went on a monday evening and were one of only a couple families in the whole place. we played games together, took fun photos, won tickets and had a fun family dinner. we didn't have to worry about the kids making noise at dinner, or wanting to get out of their seats, and no one complained about the food. Chuck E. Cheese's is fun for the everyone – and we have kids of every age. from teenage to baby.
here are some photos from our evening...
now let's talk about the food.
Chuck E. Cheese's New Menu
when it comes to pizza, i am picky. i like my pizza how i like it. not too much sauce, a crust that is not too crunchy, but also not too soft, and with good quality cheese. i also like to have some fresh food options to pair with my pizza. luckily, Chuck E. Cheese's has accomplished both of these requirements AND MORE!!!!!!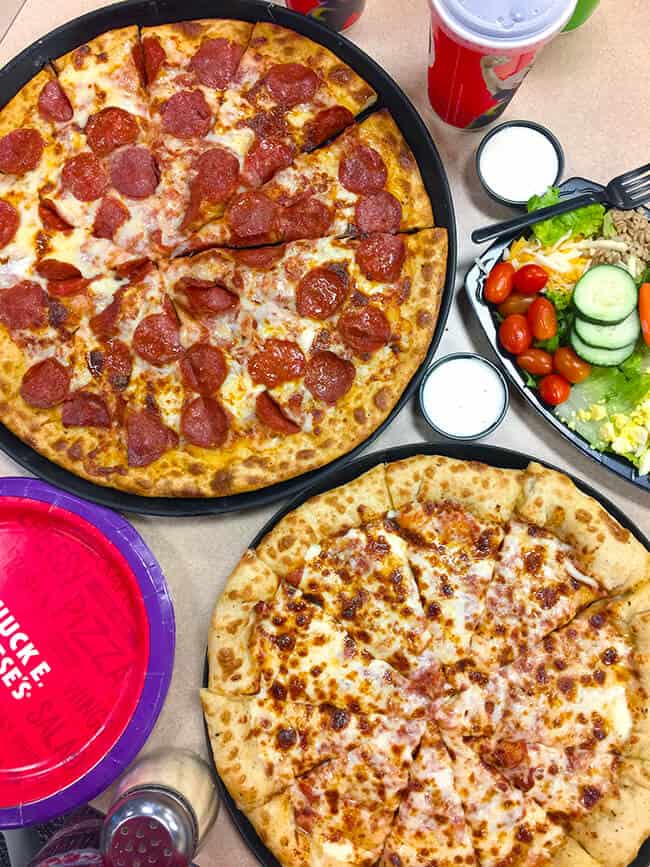 we ordered a couple pizzas for the family and i was super surprised. it was GREAT....was i really at Chuck E. Cheese's?
did you know that in a recent nationwide blind taste test, more than 60 percent of people expressing a preference, chose Chuck E. Cheese's Thin & Crispy pepperoni pizza over Pizza Hut's® Thin and Crispy pepperoni pizza!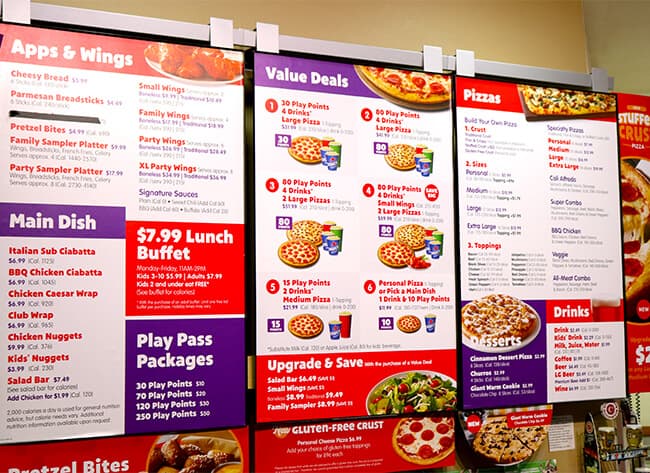 from the fresh and delicious pizza options – including specialty flavors – to the endless salad bar, dessert and snack options, Chuck E. Cheese's has something for everyone. as part of a major menu revamp two years ago, Chuck E. Cheese's has launched a new and exciting parent-friendly menu – including gluten-free and thin & crispy pizza crust, delicious specialty pizza flavors including fan favorite Cali Alfredo, BBQ Chicken, Veggie, Mac Cheesy, Philly Cheese Steak, and classic Pepperoni. PLUS, boneless wings, wraps, cheesy bread, pretzel bites, an endless salad bar and more. but wait! there is also dessert! Cinnamon Dessert Pizza, Churros and giant warm, chocolate chip cookies. wow!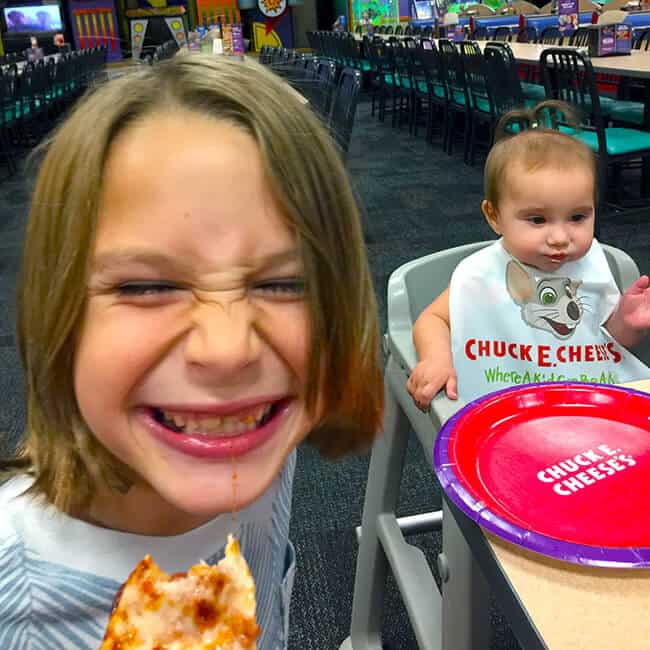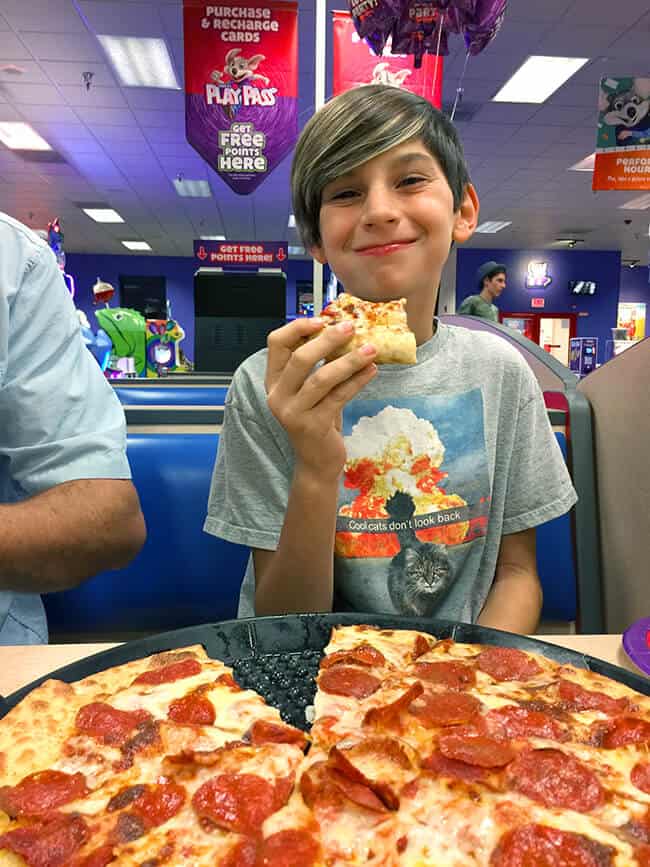 we had so much fun last monday night...they kids are begging to go back. they thought we re the coolest parents.
at the end of the night, they had won lots of tickets. so it was time to cash them out . it was fun to see them divide them between all the kids and help each other pick out the prizes. it was also great to see the older kids give some of their tickets to the younger kids so they could get something better. i guess i haven't completely failed as a parent.
it's time to rediscover Chuck E. Cheese's and the new menu...it's good! next time you're looking for a fun dining experience for the entire family, try it. relax...play some games with the kids, and indulge in some pizza and fun sides. i think you will have a great time.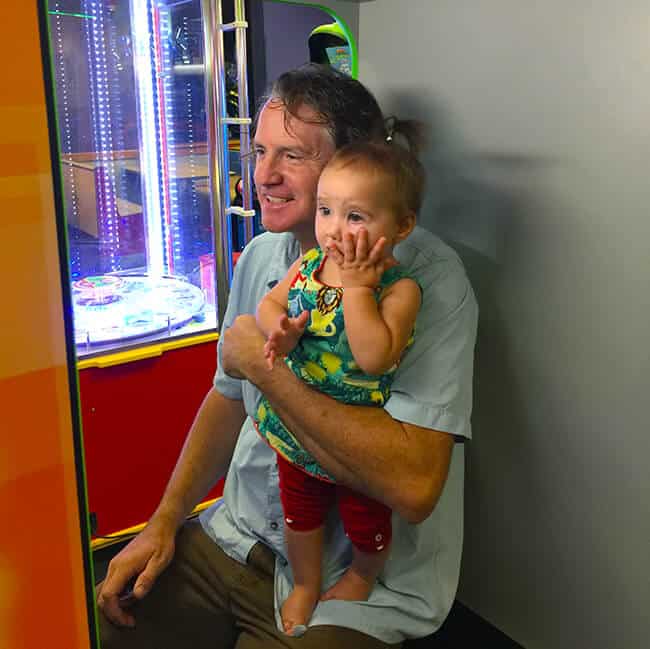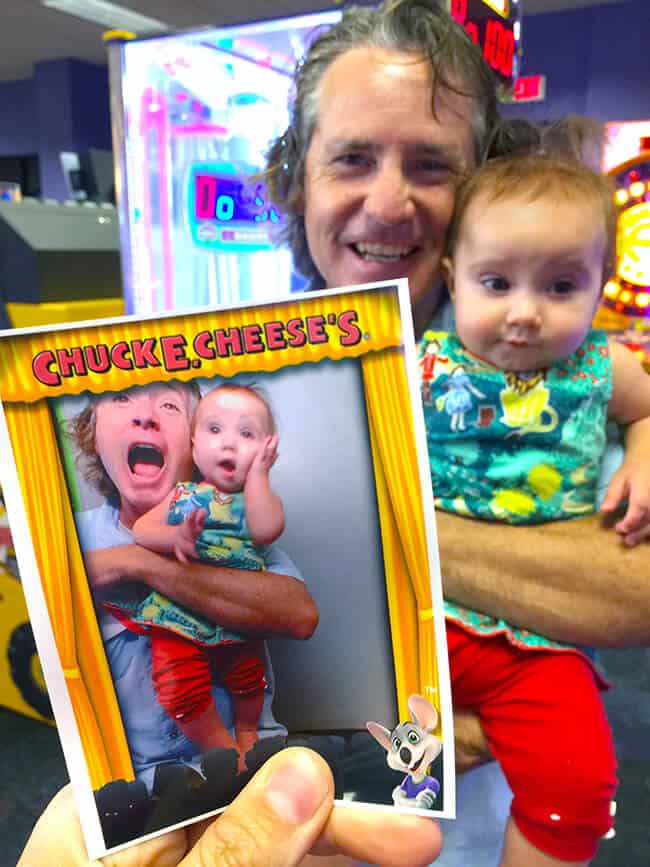 psssst...families can enjoy their favorite handmade pizzas, fresh salads and delicious cinnamon dessert pizza at the All-You-Can-Eat Buffet, available Monday through Friday from 11 a.m. - 2p.m. starting on September 5 at participating locations.
good bye Chuck E. Cheese! we had fun. now to plan another Chuck E Cheese's date!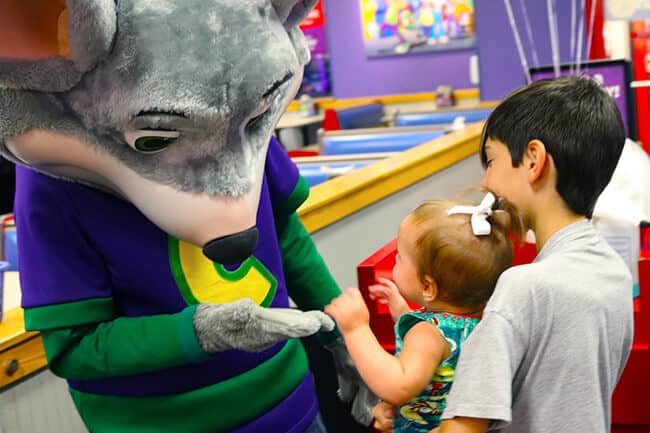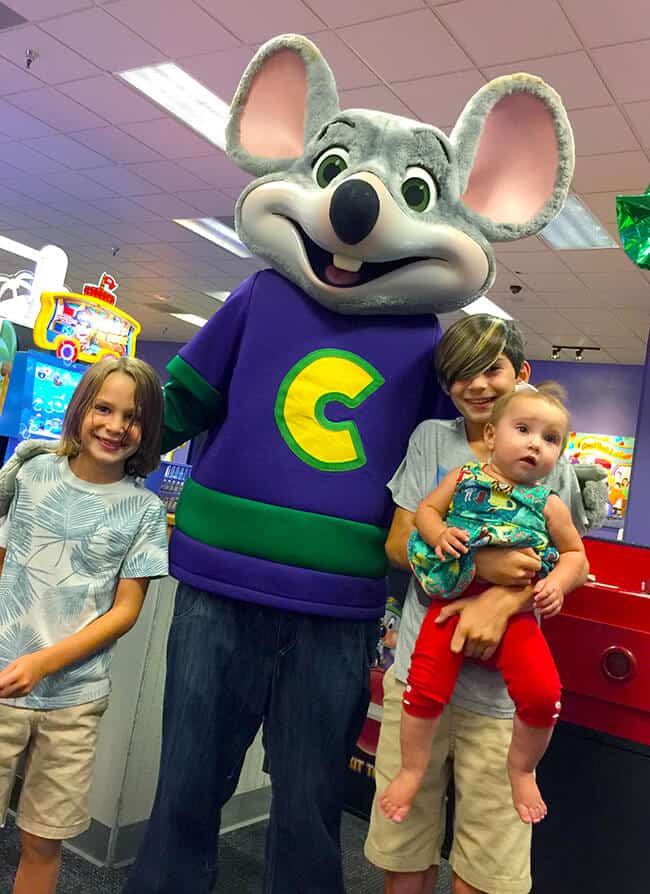 Visit Chuck E. Cheese's on social
Twitter | Facebook | Instagram